Mitsubishi Starion Turbo - Future Classic
---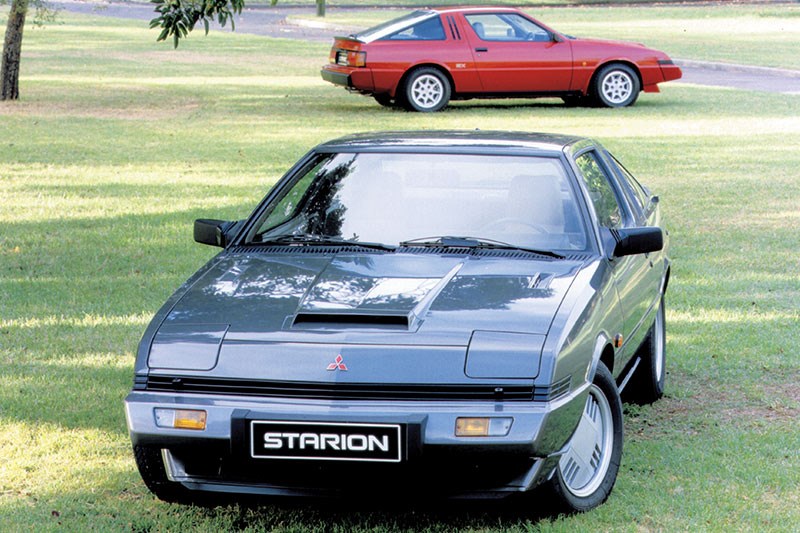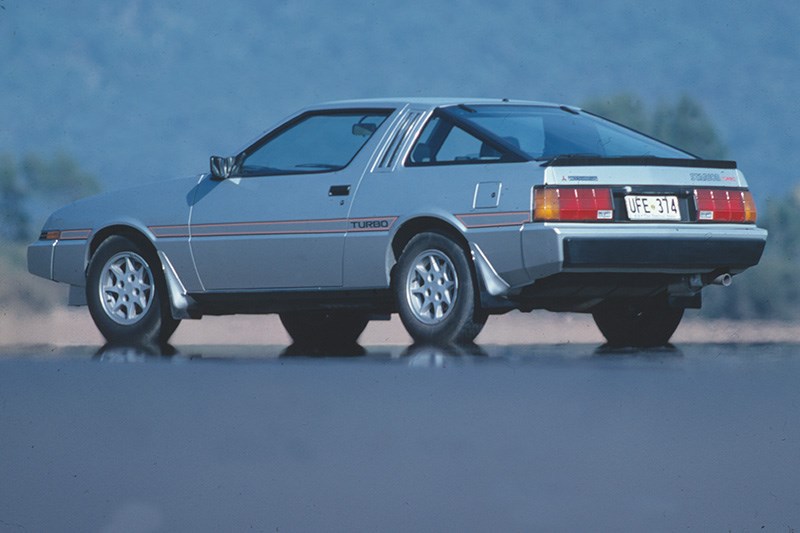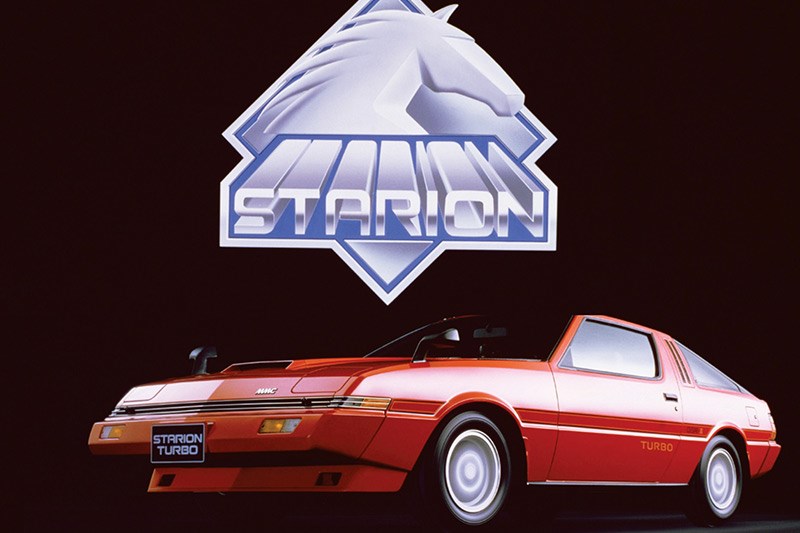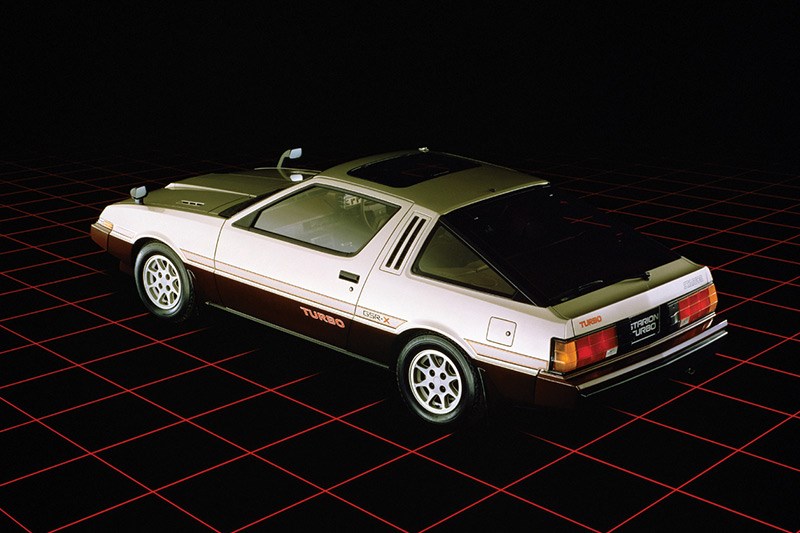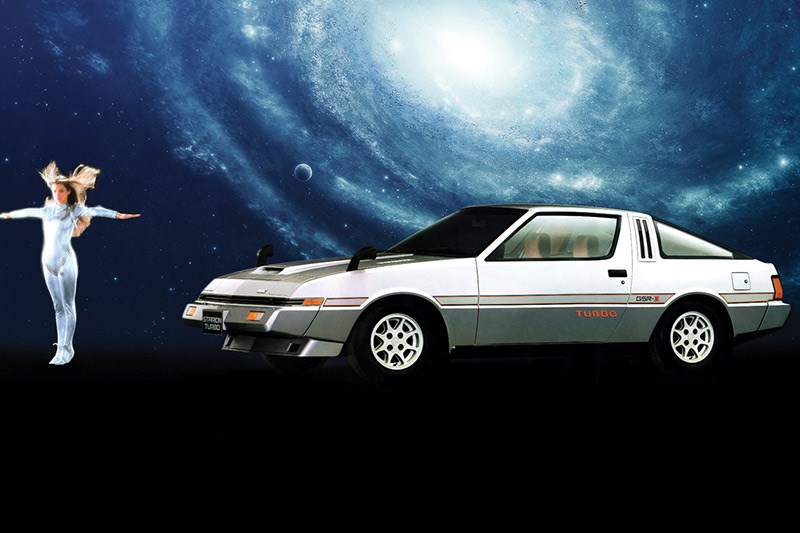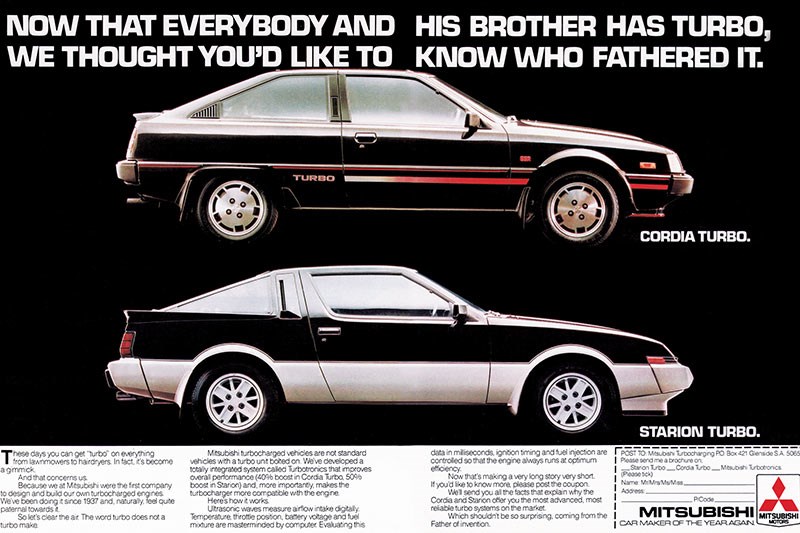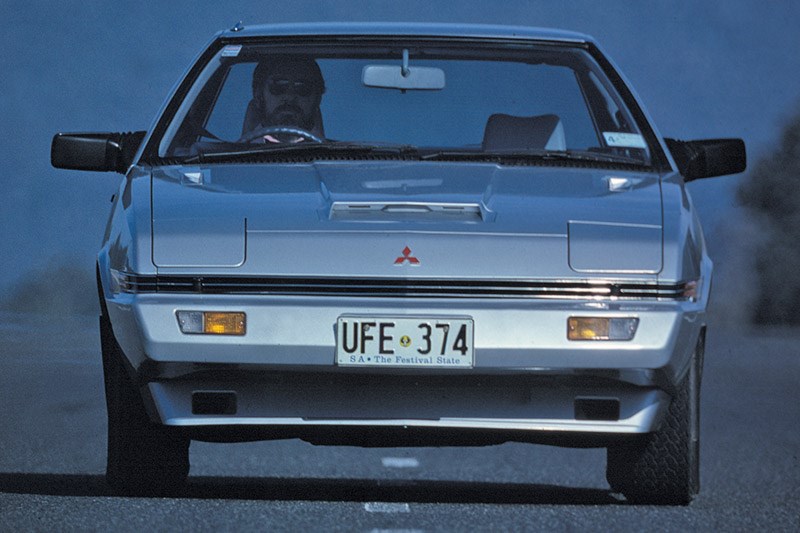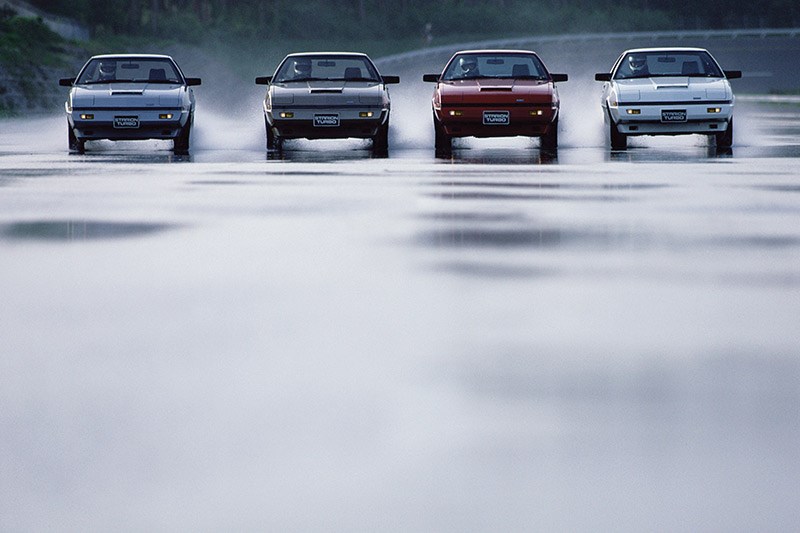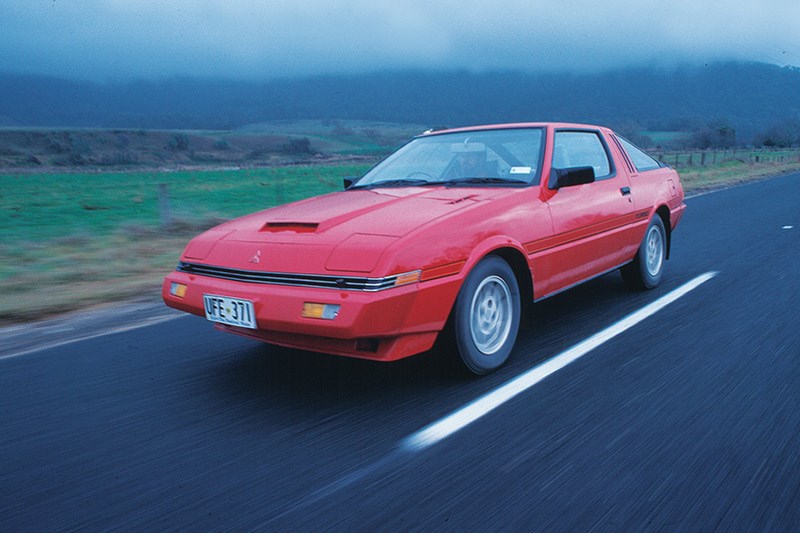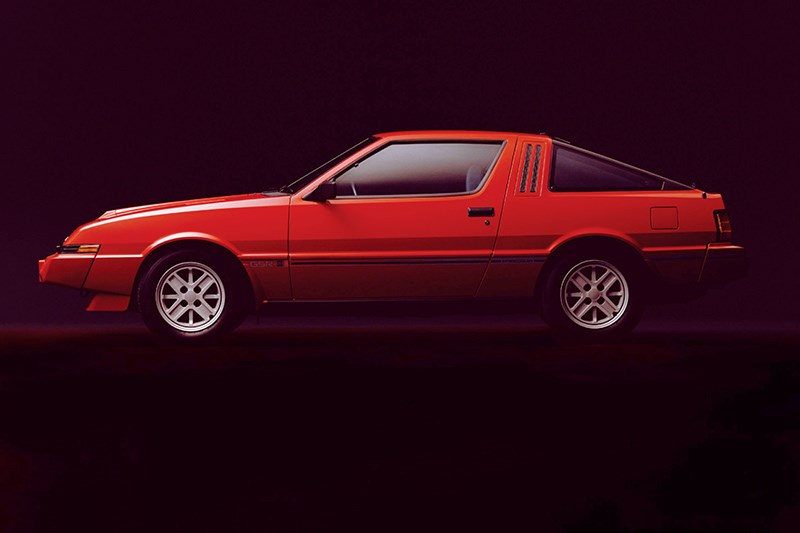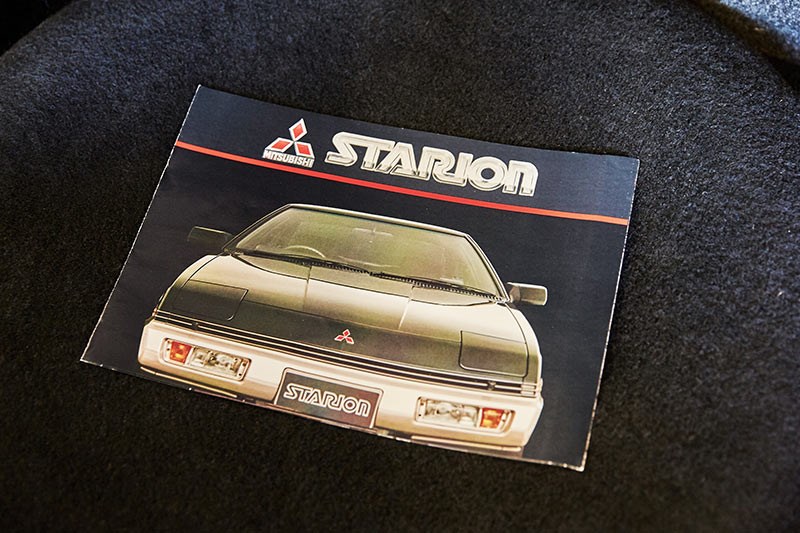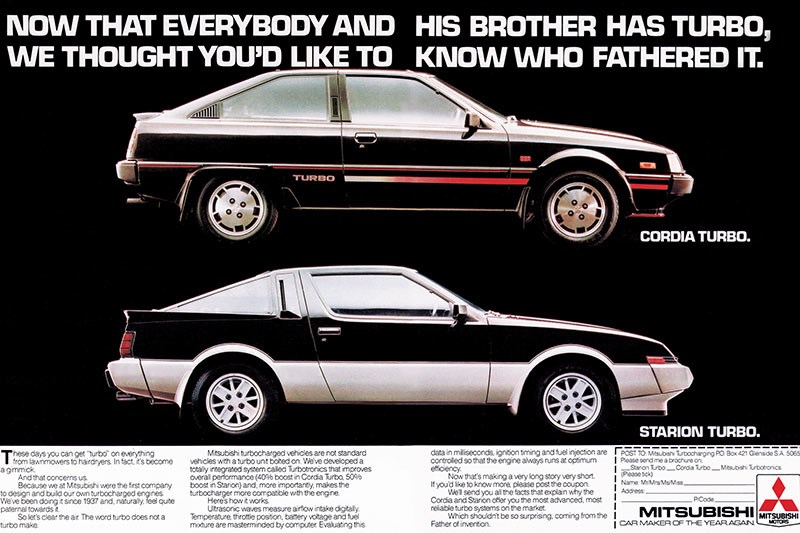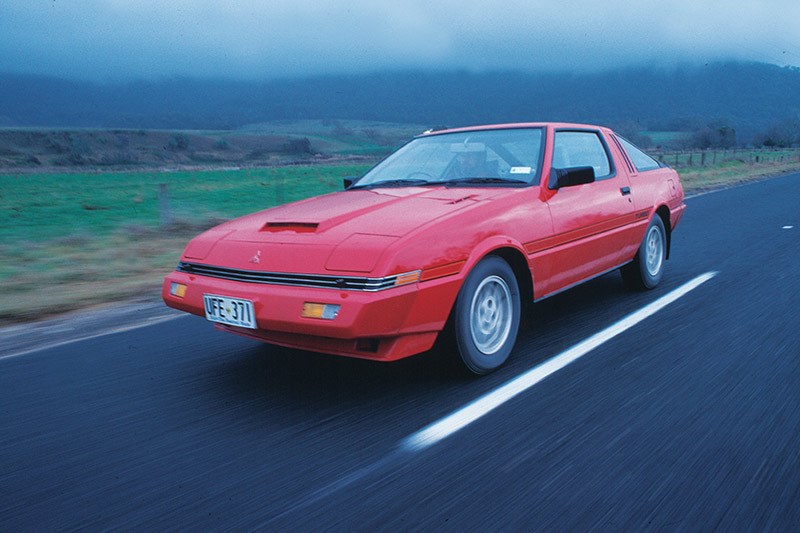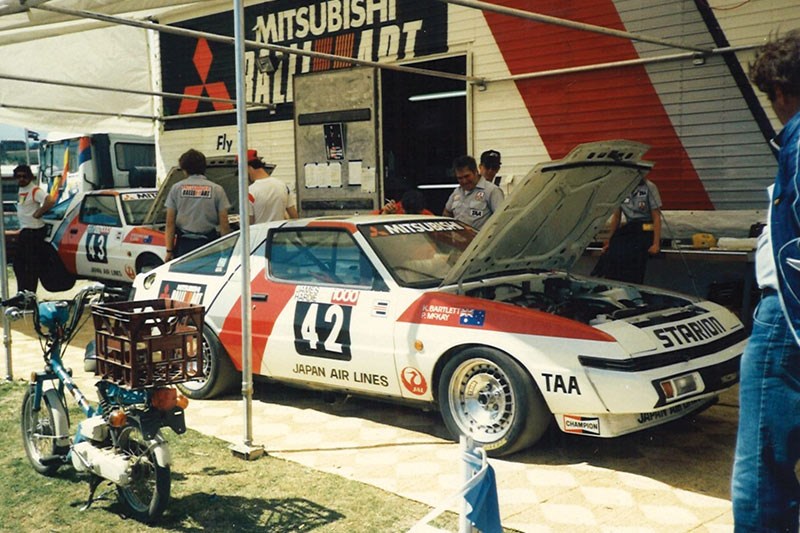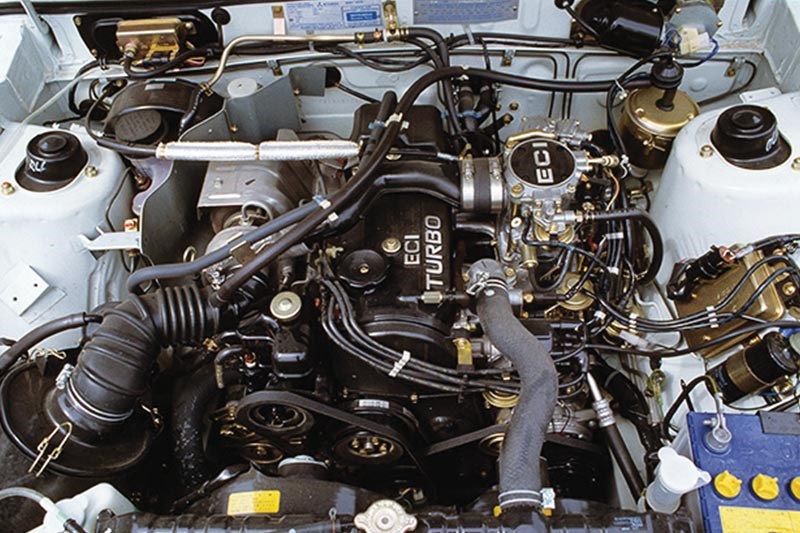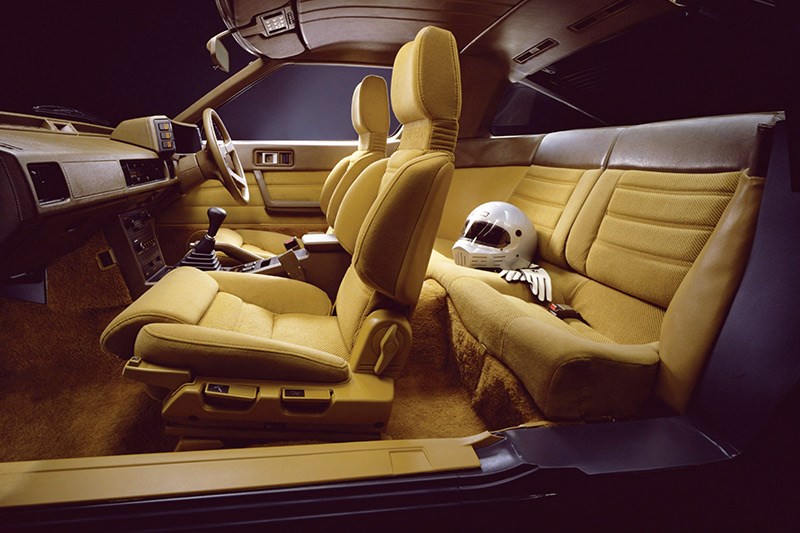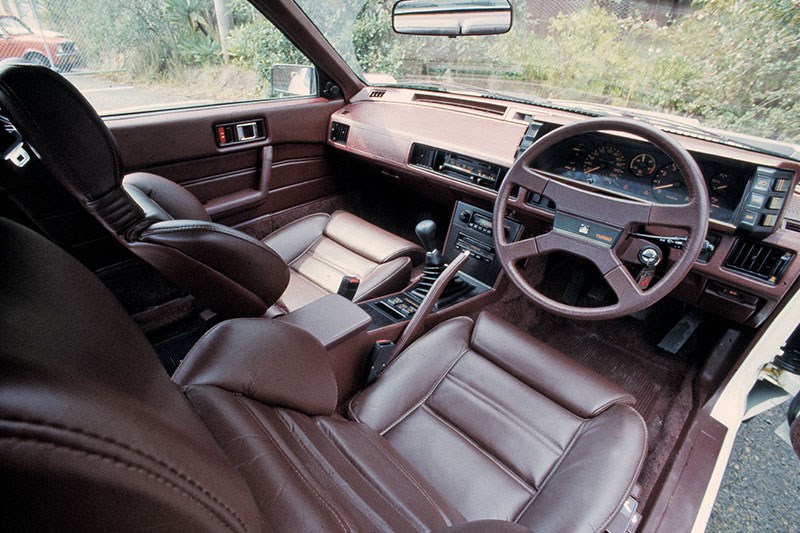 Derived from the chassis of the Galant Lambda that sold here as the Scorpion
After Holden dumped the Monaro and we farewelled the two-door Falcon in 1978 there was a void of affordable sporty coupes, until the Japanese invasion in the early 1980s that included the Mazda RX-7, Toyota Supra and Celica, Isuzu Piazza, Datsun 280ZX and to a lesser extent the Honda Prelude.
Mitsubishi joined the party in 1982 with their Starion that made its world debut at the 1982 Geneva Motorshow. Angular in design, with quirky features like door-mounted seatbelts, it's a two-door, turbocharged four-cylinder, four-seat sports hatch that sold in Australia from 1982 to 1989.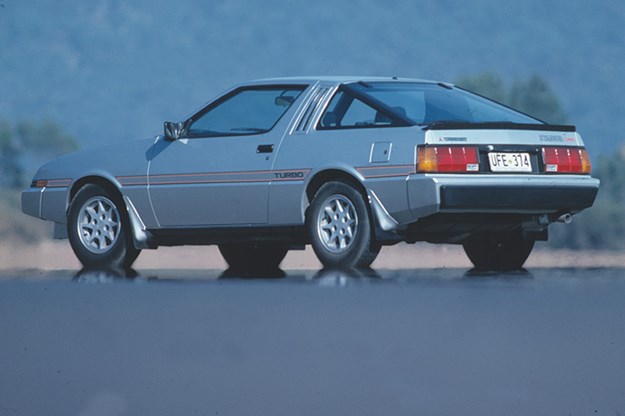 The number of Starions imported into Australia wasn't huge and over their seven-year reign three models, JA-1982/84, JB-1984/85 and JD-1985/89 were sold, the J codes denoting the model version, on the VIN plates. With the introduction of each model came minor styling and mechanical changes, to the original car. Prices went from a tad over twenty grand in 1982 to a substantial thirty plus by 1985.
| Buyer's Guide: Mitsubishi Starion 1982-1989
Derived from the chassis of the Galant Lambda coupe, that sold here as the Scorpion, it employed a traditional front engine, rear-wheel drive layout with MacPherson strut front suspension and coil-springs at the rear with lower suspension arms. Gas-filled dampers and anti-roll bars were fitted both front and rear. Recirculating ball steering was used with optional power assistance and ventilated discs all round were standard. An optional extra was an ABS-type anti-lock system.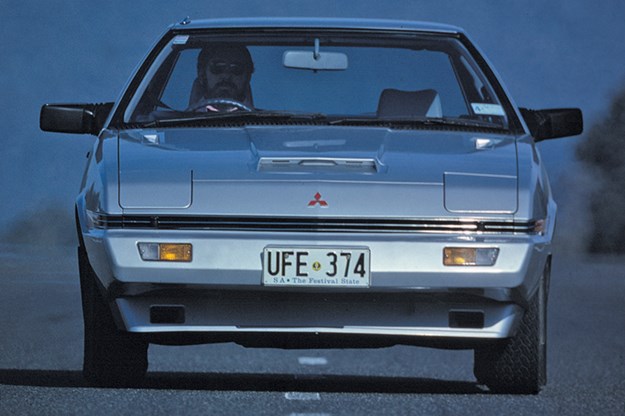 Some Australia-bound Starions were fitted with the optional $600 limited slip differential and ABS brakes but all rode on 15 x 6.5-inch wheels.
While the American market copped a SOHC 2.6-litre Astron engine used in the Sigma, Australian buyers copped the two-litre 125kW/245Nm SOHC 2.0 L Sirius 4G63 four-cylinder complete with electronic fuel injection and turbocharging. In 1982 Wheels magazine clocked the Starion from 0-100km/h in 8.9sec and 0-400m in 16.2 seconds. Early in the life of the JD model unleaded fuel was introduced in Australia and power fell to 110kW/222Nm.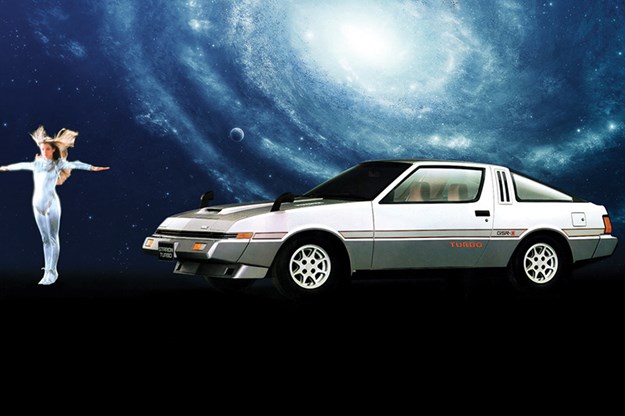 The Mitsubishi showroom hero was promoted as a luxury coupe and included front seats that were adjustable for lumbar, angle, thigh support, position and featured variable-angle upper body side wings and a pod-like dash. Critics claim the interior styling was bland and while the front cabin area was rather accommodating the rear was anything but and the shiny brittle plastics seemed to be made of similar material to airline cutlery. One US mag described the glistening plastic 'as a proving ground for Armor-All'.
Australia wasn't the only country to have the Starion roaming its streets and racetracks. In North America the car was known as the Mitsubishi Starion as well as the Conquest with Chrysler, Dodge or Plymouth badges slapped on its rump. In the UK it went under the name of the Colt Starion.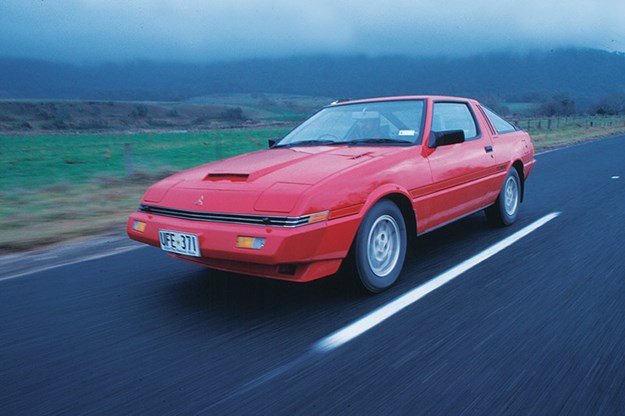 When the covers were first whipped off it, there wasa lot of conjecture about the name. Mitsubishi claimed Starion was a contraction of 'Star of Arion' that refers to both a star and the horse Arion, ridden by Hercules according to Greek mythology and signified a sense of the universe, power and high-performance. Given the equine association there was suggestion it was pronounced Starion with the Japanese struggling to pronounce the word stallion. Adding credence to that theory was an early Japanese TV ad for the Starion featuring a stallion's head with the word Starion underneath.
Modern Motor magazine put a Starion through its paces Castlereagh Dragway back in 1982. Zero to 100 km/h came up in 9.29 seconds. The standing 400 metres took 16.58 seconds. The Starion's fifth gear gave 38.3 km/h per 1000 revs, which made for easy cruising and an ultimate top speed of 203 km/h, however later road tests put the top speed at 220 km/h.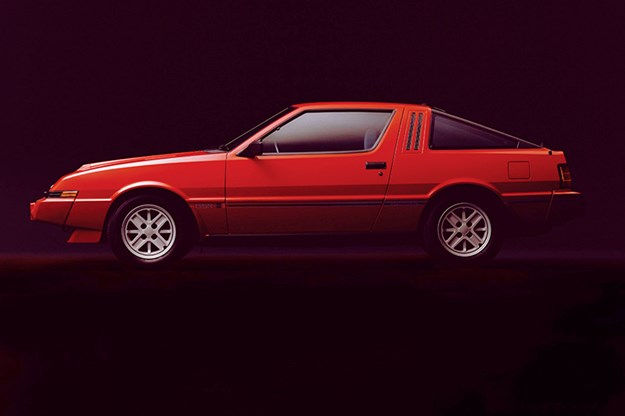 Clean, angular silhouette
The reviewer wrote at the time, "The Starion's ride was firm, in true sporting car tradition. However, it handled most surfaces well and the solid ride penalty was a small price to pay for predictable high-speed motoring. The firm damping and springs, and subsequent elimination of unnecessary fore-aft pitch under optimum braking and acceleration, made for a pleasantly-behaved motor car for the enthusiast driver."
The Starion landed at the same time as a boom in production-car racing and established itself as a front-runner. Motoring journalist and highly accomplished racer Peter McKay competed in both a Series Production Starion and joined Bathurst winner and Gold Star Champion Kevin Bartlett in Group A Starion at Bathurst 1985, finishing ninth outright and second in class.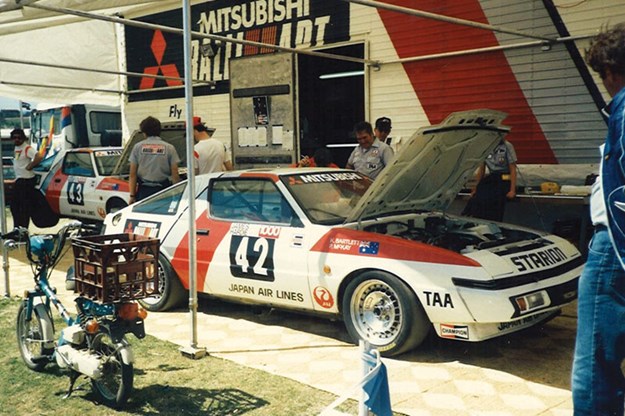 Group A racer at Bathurst
We spoke to Peter about his time behind the wheel of the Starion, "As a production car it was pretty good and the series itself very competitive and you knew you had to work very hard for whatever result you could get.
"The Starion was very nimble and the turbo power certainly helped. I mainly raced the Starion at Amaroo Park which is a circuit that demanded a bit of everything; handling, braking, getting the power to the ground efficiently and it was quick in the straights. We all raced on Goodyear radial tyres as part of the series regulations. I also raced it at Winton 300.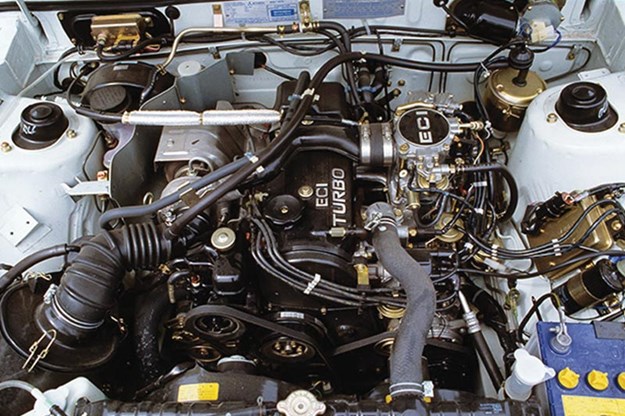 The turbocharged Starion heart
"Most of the Turbo cars back then had a fair degree of lag but it didn't take long to solve that and work out how to get around that, it was just a matter of anticipation but everything else about the car was nice.
"The Starion I drove with Kevin Bartlett at Bathurst was a Group A Ralliart car. We encountered trouble with a leaking diff or gearbox that we had to stop and top up all the time, meaning we finished ninth outright instead of further up. The Starion was a class car not an outright contender and our immediate class rival was Colin Bond in the Alfa Romeo GTV. If it wasn't for the extra pitstops we had to do we would've been super competitive against him. I think KB qualified around 10th and that was the year of the three Walkinshaw XJS Jags.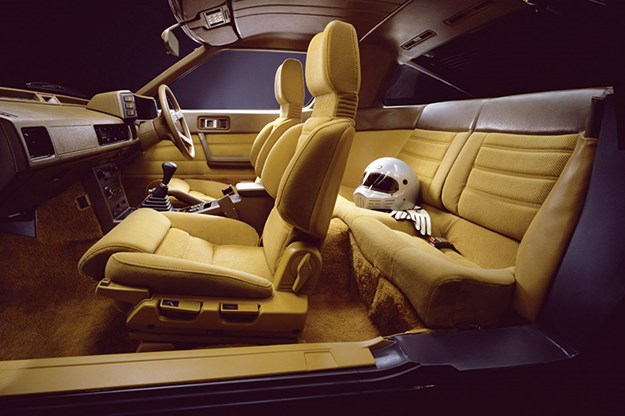 "As a Group A car the Mitsubishi Starion was really nice to drive and into McPhillamay where the cars get light as they pitch over the crest, before you turn left, it was absolutely fabulous through there and I remember it being slightly oversteery all the way through. It was one of the places on the track places on the track where you had a really big grin on your face lap after lap. The oil leak was the only trouble we had all day the rest of the car was super reliable and overall it was a pretty good outcome."
As Starions didn't come here by the boatload, finding a good example will take some effort.Spotting one in the classifieds is indeed a rare occurrence. This is where Mitsubishi car clubs can help. Overseas you can look at the UK and Japan as both are right-hand drive but once again numbers may be limited. Then you have to add freight, insurance and import costs. That aside, UK prices seem to be well down on what is being asked here but beware of corrosion. But hunt locally first and save a lot of hassle.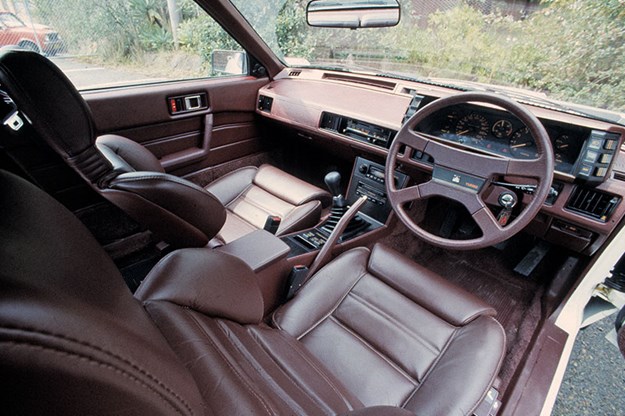 Shiny plastic trim and modular dash
FOR
It was one of three turbo cars sold in Australia in the early 1980s, along with Saab and Porsche.
Still a rewarding drive after all these years
Japanese coupe of the early 1980s are appreciating in value

AGAINST
Finding one in good nick will be as challenge, so you may have to look overseas
Parts aren't in abundance and can be costly
You'll be asked loads of questions about it at cars and coffee days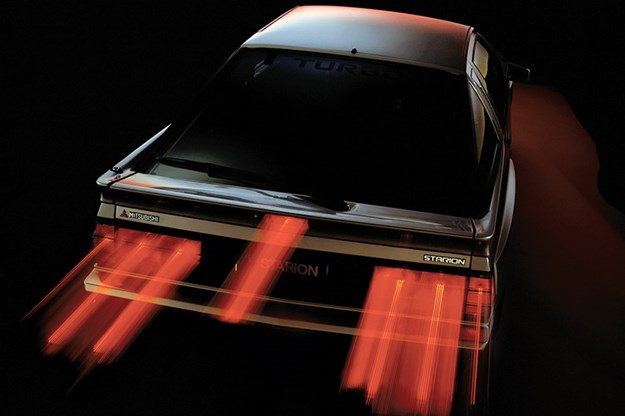 1982- 1989 Mitsubishi Starion
BODY All steel, integrated body/chassis two-door coupe
ENGINE 1997cc in-line four cylinder with overhead camshaft, fuel injection with turbocharger
POWER & TORQUE (ULP version) 110kW @ 5500rpm, 222Nm @ 3000rpm
PERFORMANCE (ULP version) 0-100km/h – 9.5 seconds, 0-400 metres 16.4 seconds
TRANSMISSION Five-speed manual
SUSPENSION Independent with struts, coil springs and anti-roll bar (f) Independent with multi-link location, coil springs, telescopic shock absorbers and anti-roll bar (r)
BRAKE Disc (f) disc (r) power assisted
WHEELS & TYRES 15x6.5-inch
From Unique Cars #450, March 2021
Unique Cars magazine Value Guides
Sell your car for free right here
Unique Cars magazine Value Guides
Sell your car for free right here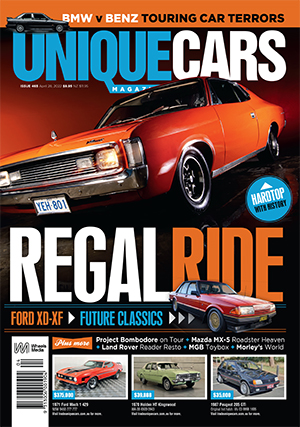 SUBSCRIBE TO UNIQUE CARS MAGAZINE
Get your monthly fix of news, reviews and stories on the greatest cars and minds in the automotive world.
Subscribe