1965 Airstream Trade Wind caravan
---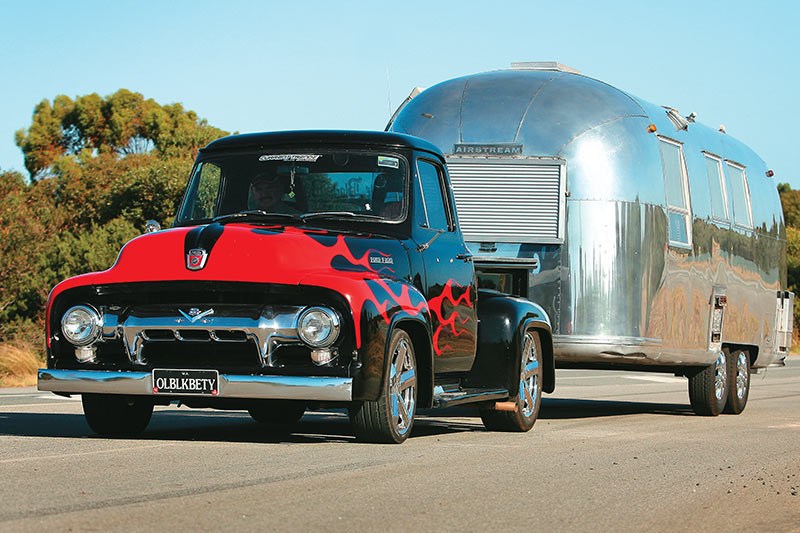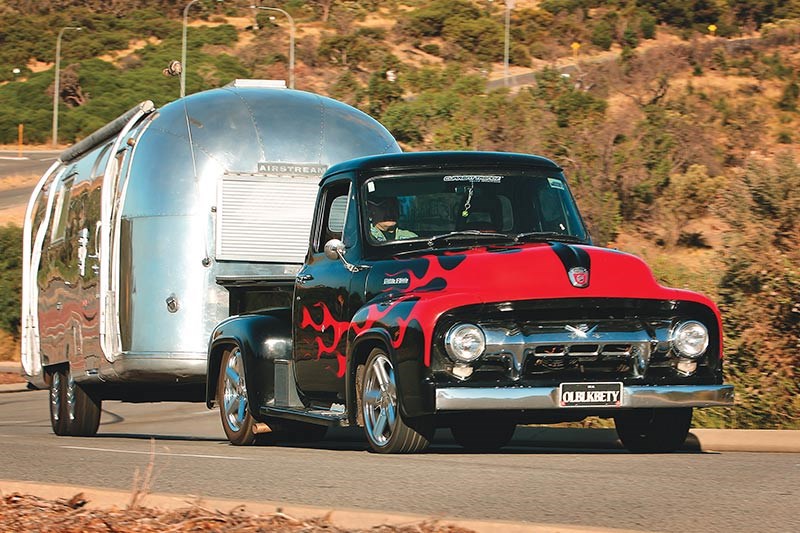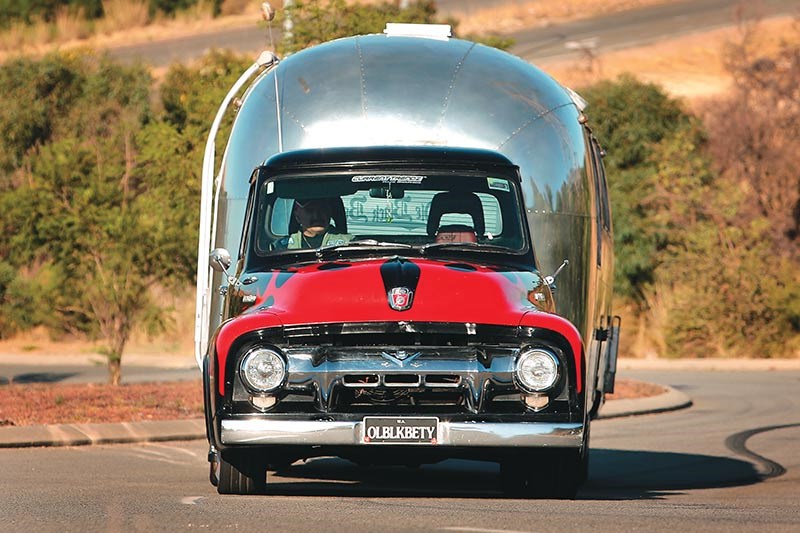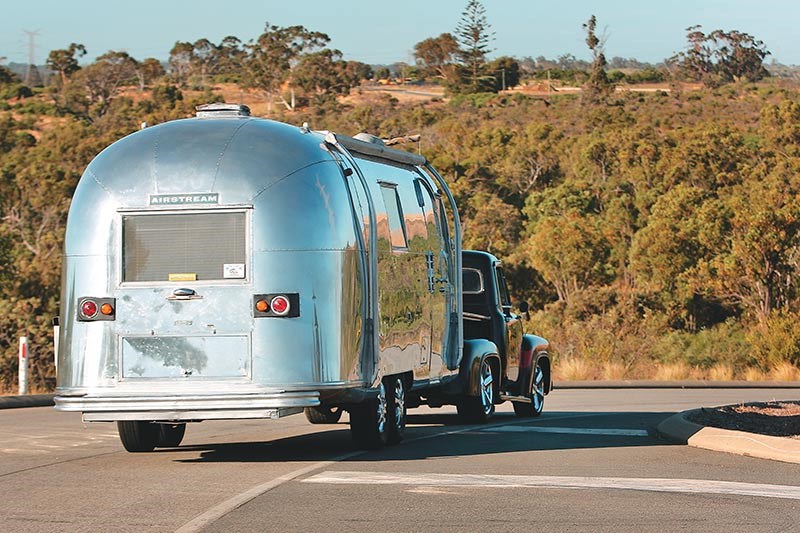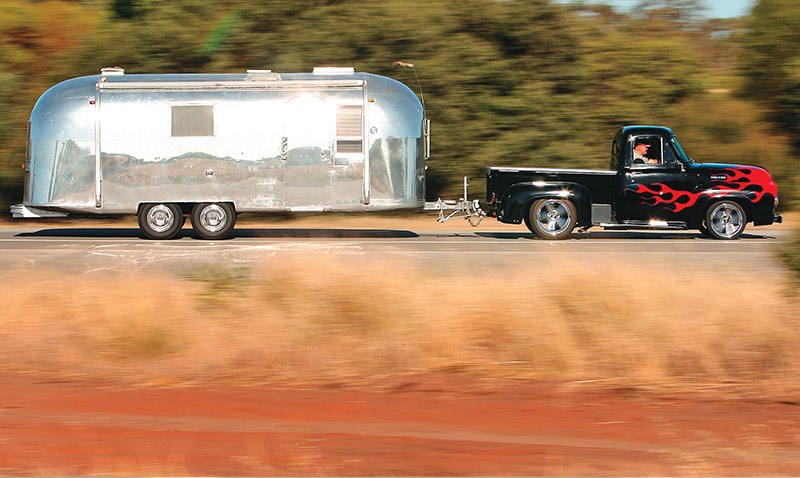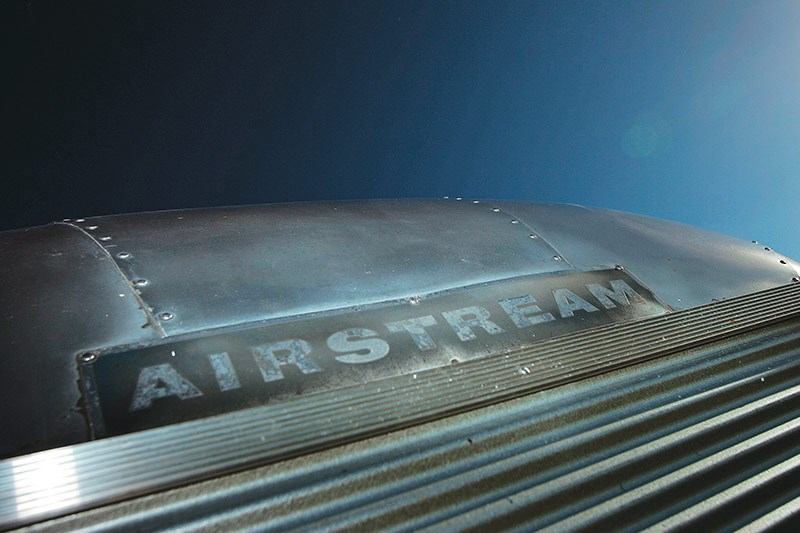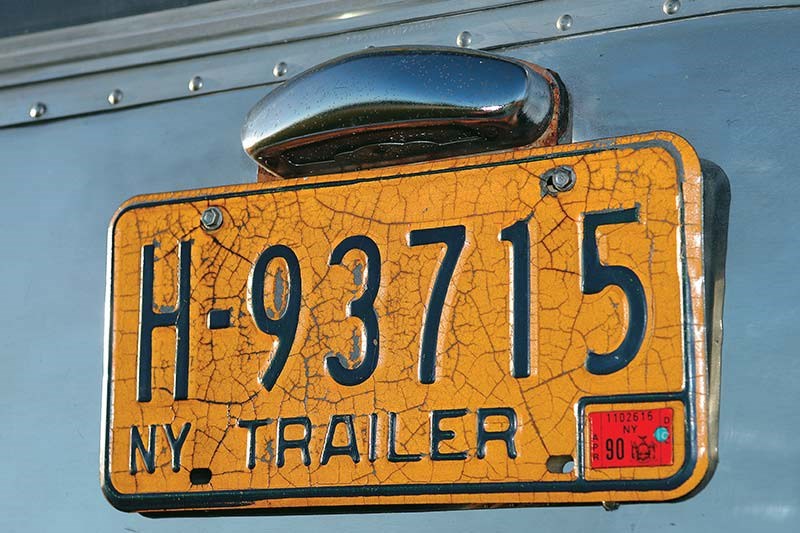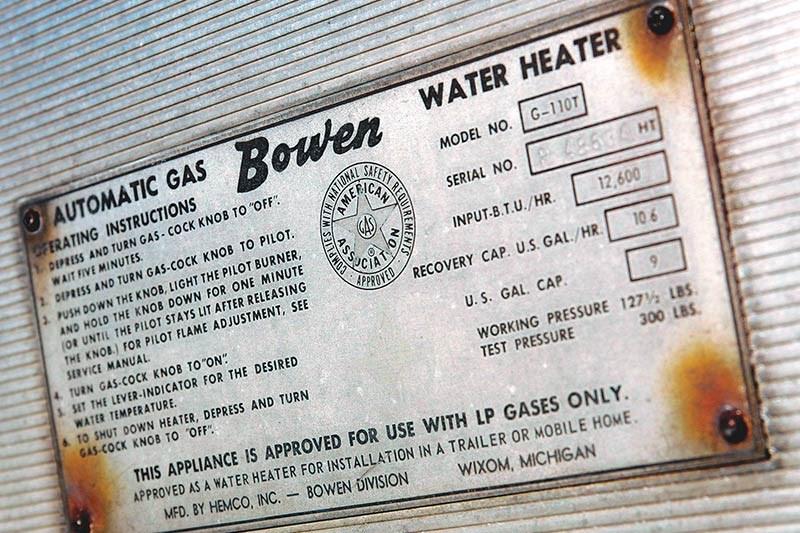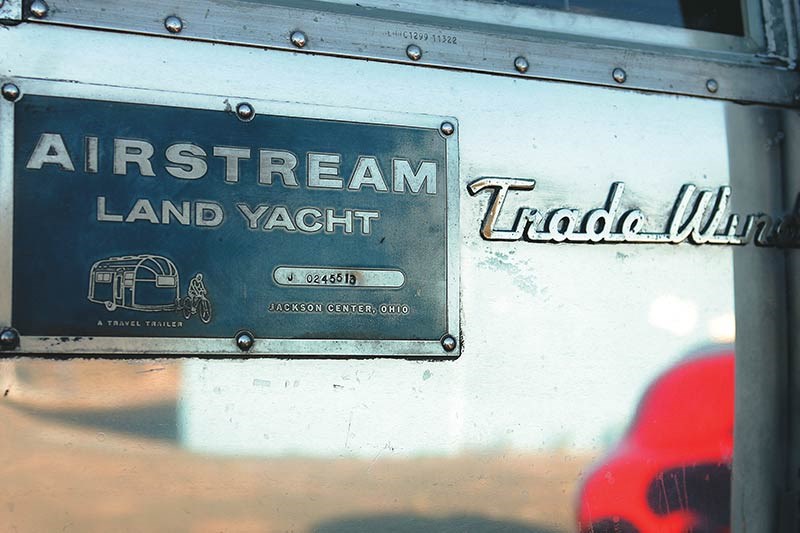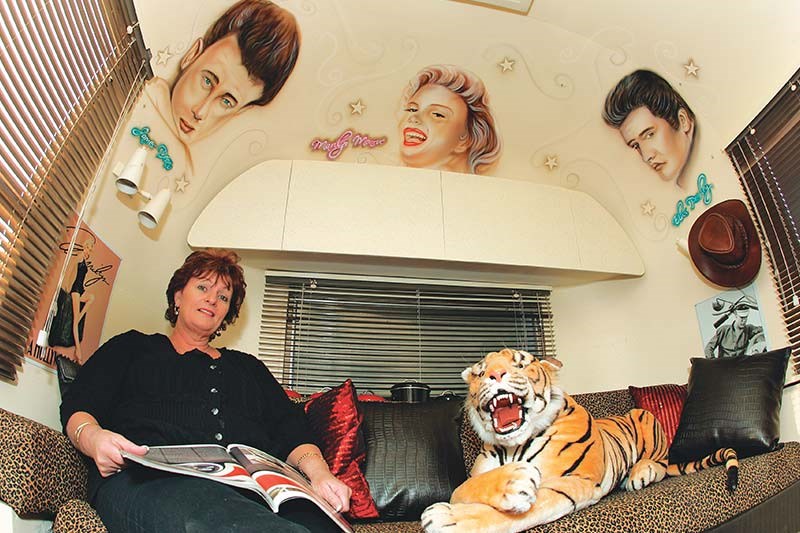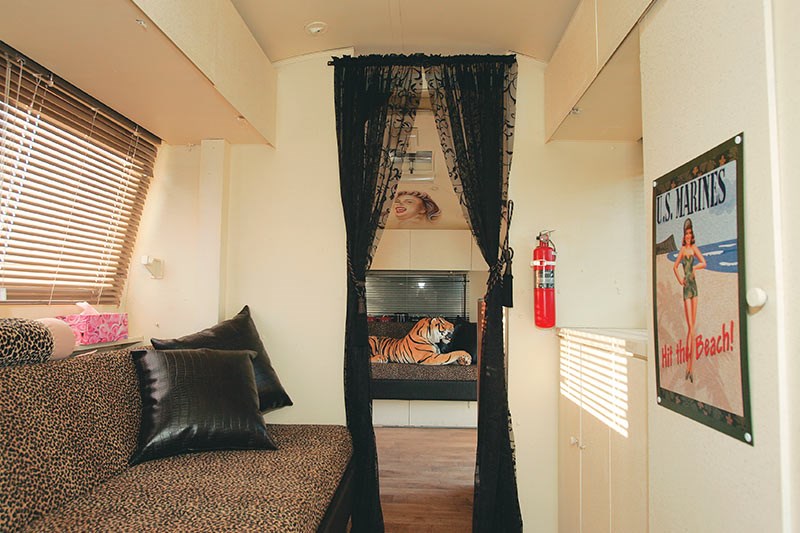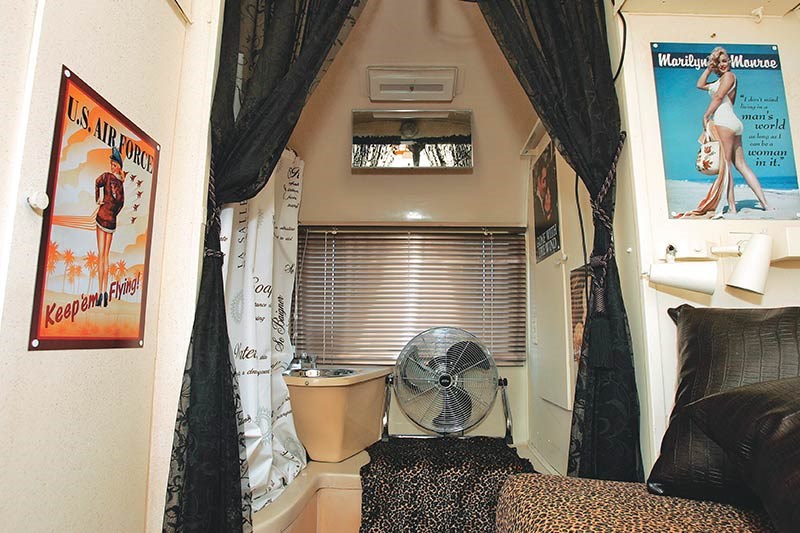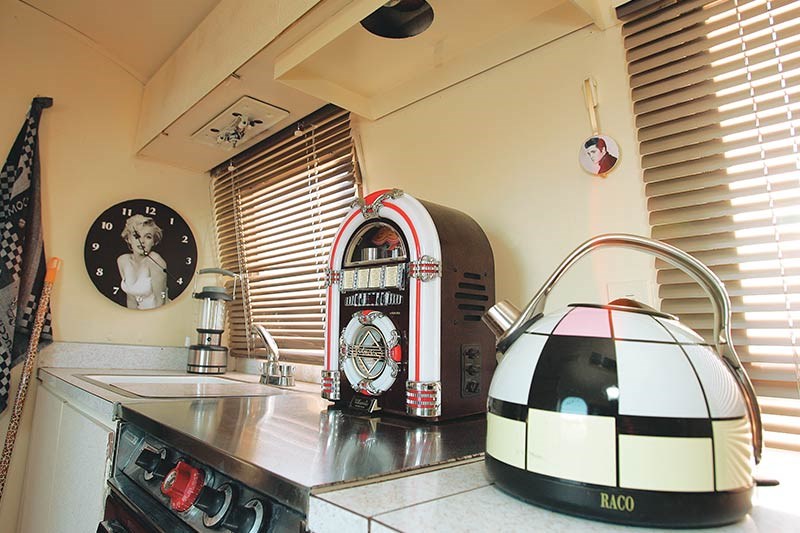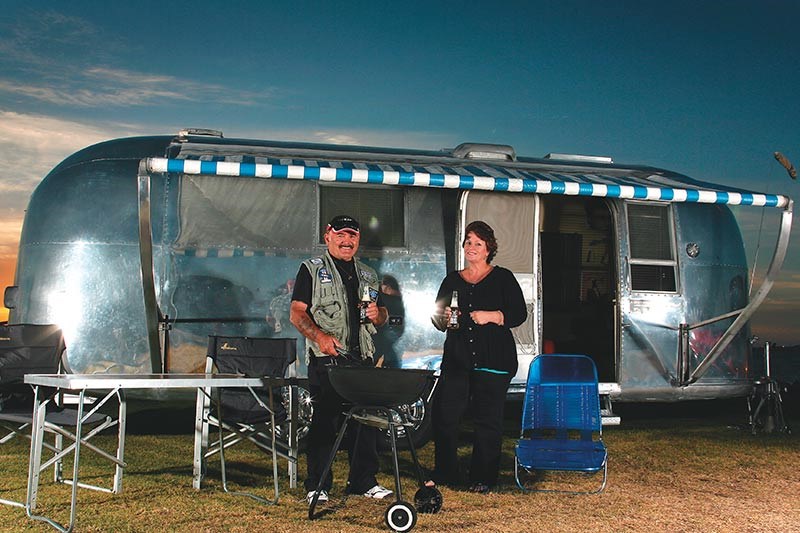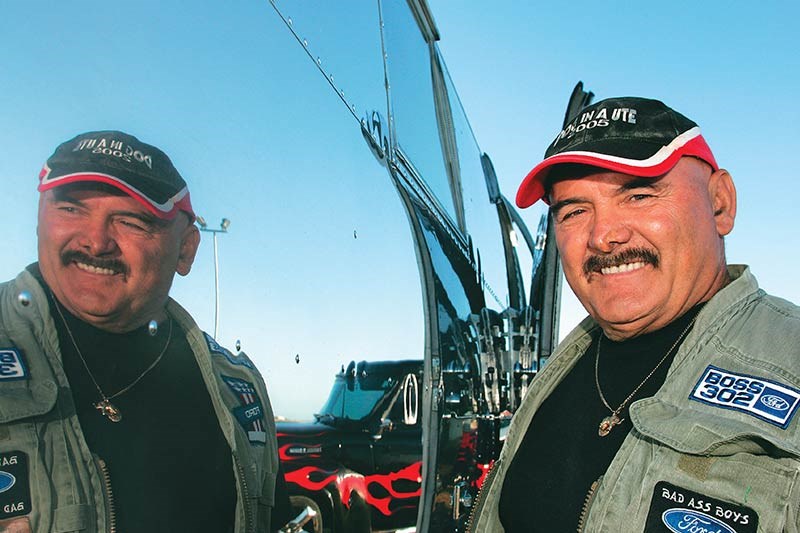 From the archives: When this highly polished 1965 Airstream caravan comes to town, everyone stops to stare
Originally published in Unique Cars #296, March 2009 
1965 Airstream Trade Wind
If you ask a vintage caravan enthusiast what's the most awesome caravan ever built, chances are he will reply the American Airstream. Looking like a cross between a submarine and an airship, these amazing vans are almost unknown here in Australia, despite being around for more than 70 years. Few people have actually seen one in the metal, though they may remember seeing one in a movie. However these highly-desirable vans have a long and colourful history and a huge following in the USA.
The Airstream story began in Los Angeles in the 1930s, and sounds rather like the plot for a Hollywood blockbuster. A lawyer named Wally Byam was building Masonite caravans in his backyard and publishing do-it-yourself construction plans in a magazine. Meanwhile Hawley Bowlus, who was across town and designed Charles Lindbergh's famous aircraft The Spirit of St Louis, was building aluminium caravans with a distinctively aerodynamic sausage shape.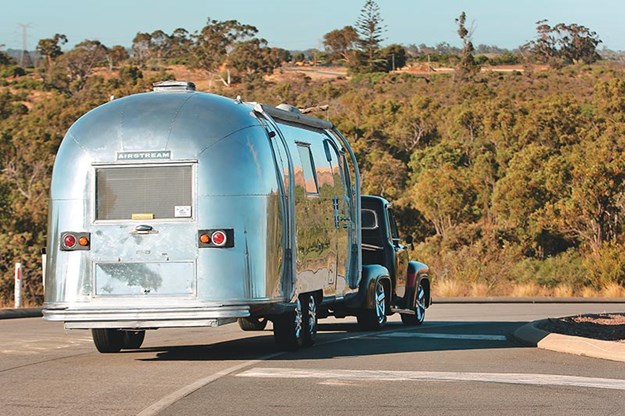 During the upheavals of the Great Depression, Byam acquired the Bowlus company. He then modified the Bowlus design slightly and brought the first Airstream to market in 1936, choosing the brand name to emphasise that the van moved "like a stream of air". Over the years there have been more than 40 Airstream models, ranging from 15 to 34 ft (5 to 11m) in length. Most have kept that characteristic streamlined look and been made of aluminium, so they're often known by their nickname, the Silver Bullet.
Although these caravans were designed for recreational use, some have found their way into more official service. Maybe the high point was the use of a modified Airstream to quarantine the Apollo 11 astronauts in 1969 when they returned from their famous "one small step" lunar landing mission. They've also been used to house and transport American officials n various parts of the world, and have found military application as mobile hospitals and offices in wartime.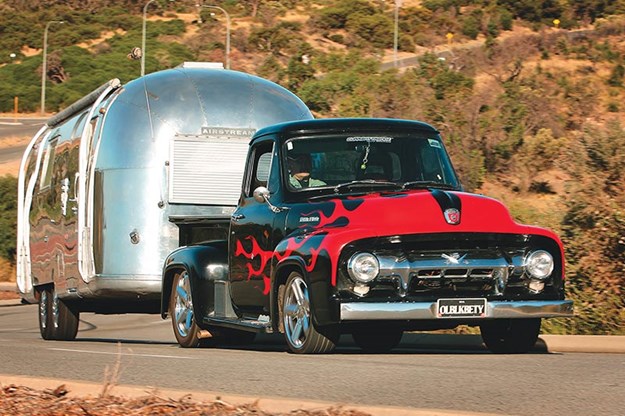 Invisible dream
Will Bayley of Perth has known about Airstream caravans for 40 years.
"The first time I saw an Airstream was in Exmouth, Western Australia, in 1968, when I was doing maintenance plumbing for the Geraldton Building Company," he recalls. "Four Airstreams were imported by the Americans for their base in Exmouth."
The memory was a lasting one; so, two years ago, Will decided he was going to buy an Airstream, bring it to Australia and refurbish it in his own style. He searched eBay and found a 1965 Airstream Trade Wind which still belonged to its original owners in Maryland, USA. After some email correspondence, a few phone calls and a US trip to see the van and meet the owners, the deal was done. The original owners were named Colin and Laurie, so today the Airstream is nick-named Laurin in their honour.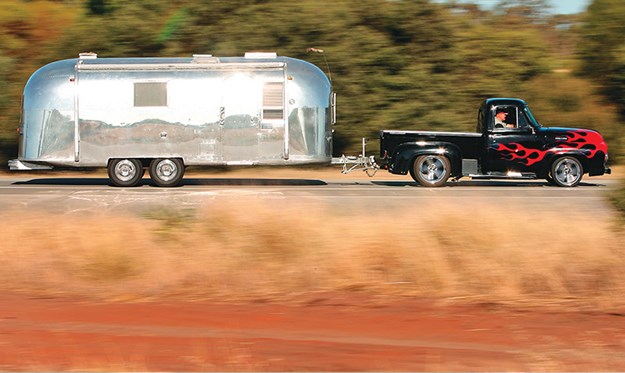 There's no chance of losing this rig in the carpark
Now Will just had to get his caravan home. As it turned out, getting it shipped from the US to Perth was no hassle, but dealing with the importing and licensing authorities posed a few headaches. They had never seen an Airstream before and had (unnecessary) concerns about whether the tow coupling was strong enough. Quarantine and fumigation was also a longer affair than expected, but everything worked out alright in the end.
When he bought the Airstream, the interior was sombrely fitted out with very dark wood. Since Will is a bit of a rock 'n' roller, he decided to redecorate this large piece of Americana with a '60s music and movie theme. Today the interior is a little slice of Hollywood, with posters, clocks and other memorabilia featuring icons like Elvis, Buddy Holly, James Dean and Marilyn Monroe.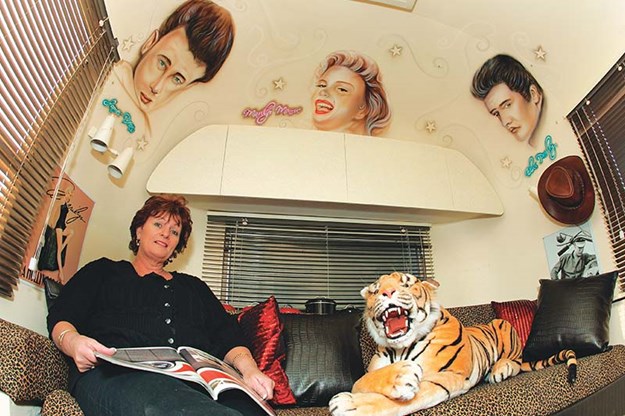 The owners restored the van and the F-100 towing it. Although it's been redecorated with 1960s Hollywood theme, including a touch of jungle
That wasn't the only change to the interior. The beds were rearranged to provide two fold-away double beds, the seats were re-upholstered with leopard skin pattern fabric, the windows were fitted with stylish smoky pewter Venetian blinds, the cupboards were repainted with a colour that has a subtle sparkle, and the floor was resurfaced with wood-look lino.
Amazingly, this major refit was carried out by Will and his wife Lyn in just one week.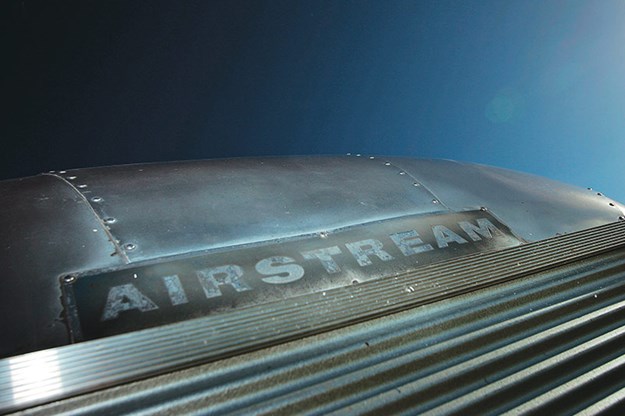 Promoting the caravan that would move "like a stream of air", the Airstream badge has been cherished by enthusiasts for several decades
However the retro interior isn't the first thing that you notice about this classic caravan. By far the most dramatic feature is the amazing mirror finish. The van still had its original satin sheen when Will acquired it, but he'd seen photos of polished Airstreams in the US and knew that was the look he wanted.
The first step was to remove the factory-applied clear coating, which turned out to be a relatively simple task using Septone automotive paint stripper. The polishing was a much bigger project, though.
The van retains a lot of original features, including the Land Yacht plaque
"It took about 150 hours altogether. I used a medium grade cutting polish first, with a polishing and buffing angle polisher. Then a product called Purple Metal Polish with fine grade cutting grit.
"Then I finished it off with Por-15 etch prime and Por-15 Glisten two-pack, which has the most incredibly clear hard coat and is UV resistant. It took so much polishing that I thought my arms were going to drop off. But the end result was worth all the hard work. I call it the Almost Invisible Caravan."
Staring at the Airstream is a bit like standing in front of a curvy mirror at a fun fair. You see yourself reflected in the rounded panels and your shape changes depending where you stand.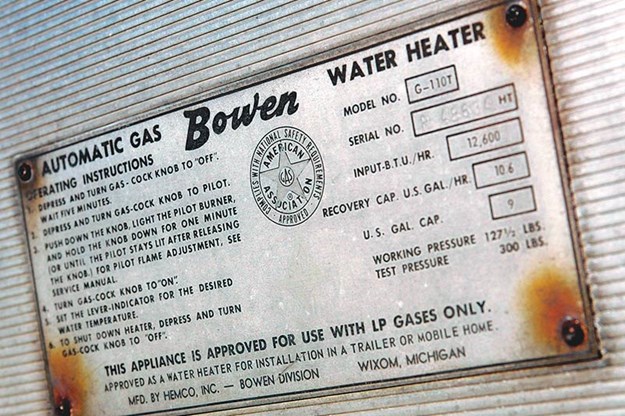 Will quips that he always wanted to be tall and thin; now he can be, just by looking at his van. When he sends photos of it to his friends, they ask "Who's the tall, thin guy holding the camera?" Others comment that it should only be licensed for use on cloudy days, to avoid dazzling other road users!
Getting Hitched
Although the Airstream uses technology that was derived from the aircraft industry, it isn't exactly a light caravan. In fact, it weighs in at a substantial 1.7 tonnes. The original designers aimed to make it "light enough to be towed by a standard automobile". But that meant standard for the US, where cars have generally been on the large side, especially in the 1960s.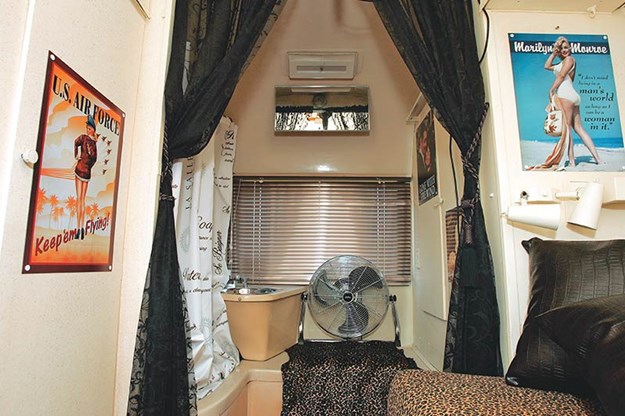 That's where Will's 1954 Ford F-100 comes in handy. With the gleaming black paintwork and dramatic flames licking out around the engine bay, this iconic American truck certainly looks the part. And with its 302ci V8 Cleveland engine putting out a throaty growl, it has plenty of power for towing the Airstream. It runs on dedicated gas, since Will does plenty of long distance touring.
Will located the classic pick-up about five years ago, in a sadly neglected state. But after a total rebuild, "Old Black Betty" is looking better than ever. And in case you're wondering, she got her name from an old Lead Belly song. Just ask Will and he will sing it for you.
Will and Lyn managed the internal refit in just a week
He enjoys hanging out with other vintage caravan enthusiasts, who keep in contact through the online forum at vintagecaravans.com. And he's already taken Betty and the Airstream on a few caravan tours and plans to do plenty more in future. Just make sure if he passes you on the road, you're wearing sunglasses!
Owners: Will & Lyn Bayley
No one could tell Will Bayley to "get a life" – he has obviously lived a handful of them already. In the past he was a sailor and visited most parts of the world. Then he did a dramatic mid-career switch to become a plumber and then a roofing contractor. Recently he had yet another career change and became a naturopath. He hasn't finished yet, admitting that his real dream is to find a country pub which he can turn into a hot rod haven with live music.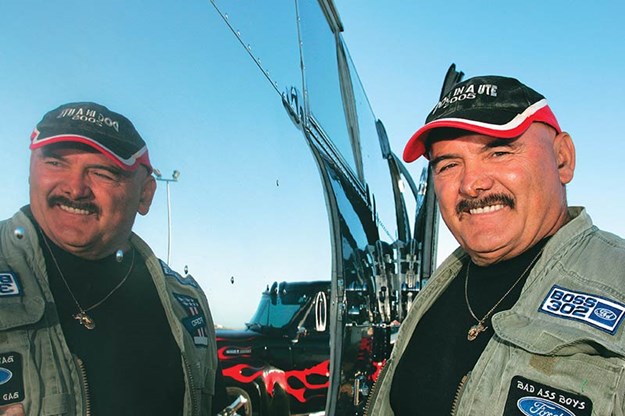 Will and his wife Lyn are a singer/entertainer duo and enjoy performing for their mates in country towns, pubs and camping areas. "The three things that are important to us are our music, our vintage vans and classic cars," Will explains. "They give us sanity, balancing our lives and reducing the stress levels of running a business."
You can see that if you look in his garage, which is full of motoring memorabilia and half finished car and caravan projects. His current car restoration project is a nearly finished 1936 two-door Chevy hot rod.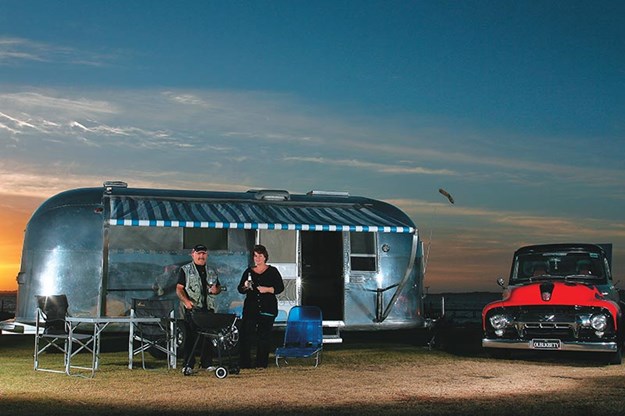 Will and Lyn enjoy the fruits of their labours. The couple are keen travellers and entertainers
1965 Airstream Trade Wind specs
Body: 24ft (7.3m) long, sheet aluminium
Finish: Por-15 Glisten two-pack clear coat
Weight: 1700kg
Interior: 2 x double plus single beds, kitchen, bathroom, toilet, 'Hollywood' decor
From Unique Cars #296, March 2009 
Unique Cars magazine Value Guides
Sell your car for free right here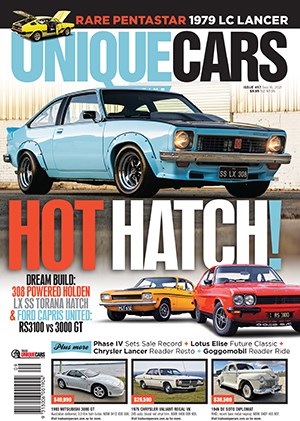 Subscribe to Unique Cars Magazine and save up to 42%
Australia's classic and muscle car bible. With stunning features, advice, market intelligence and hundreds of cars for sale.
Subscribe