Flashback: Ex-Bathurst Chrysler E38 Charger
---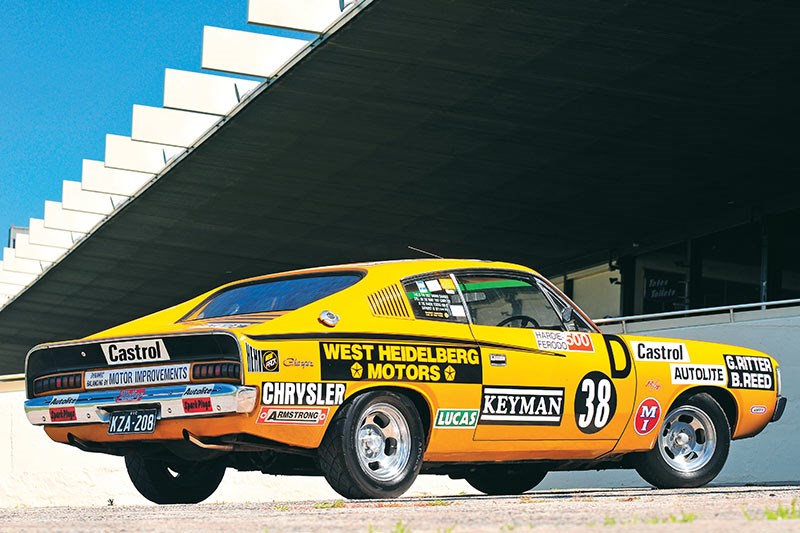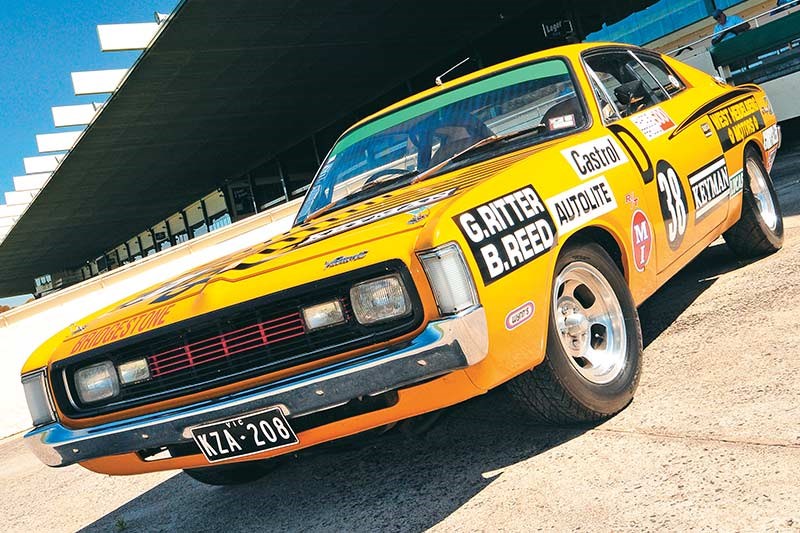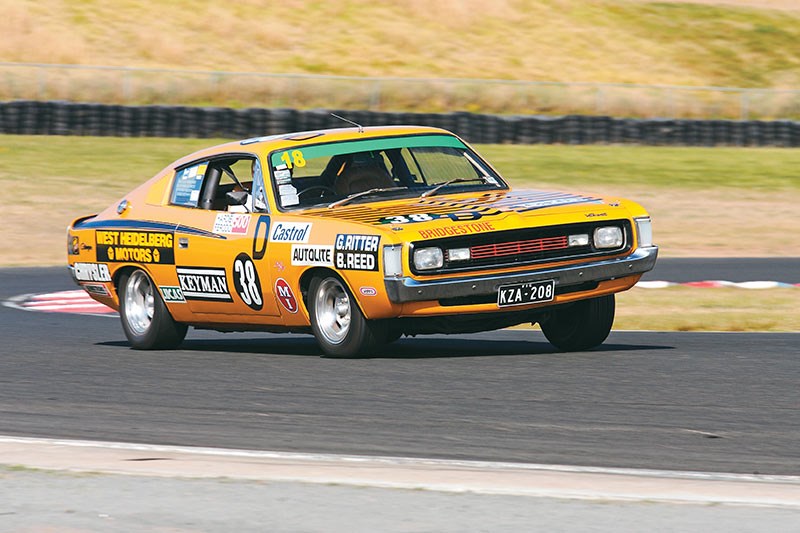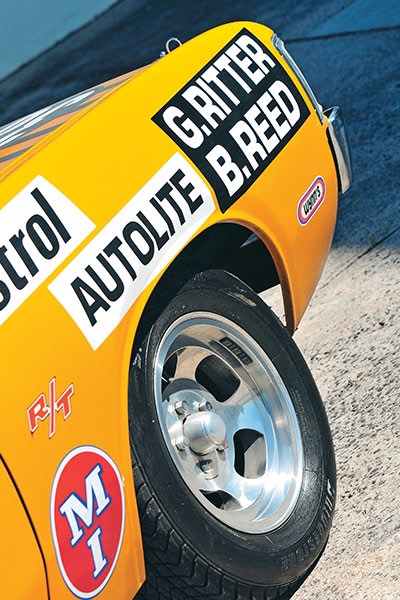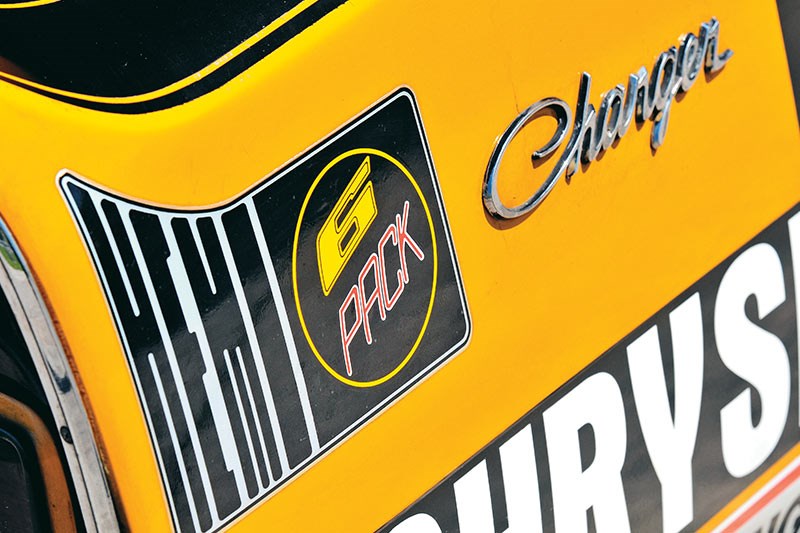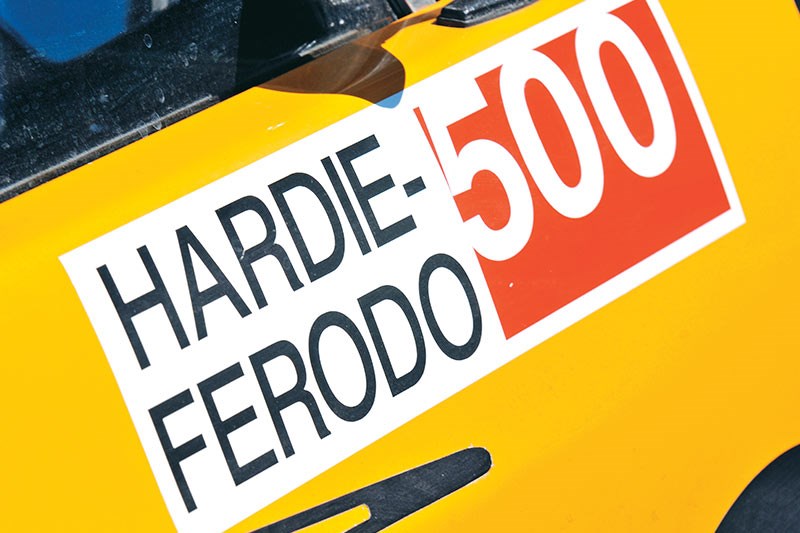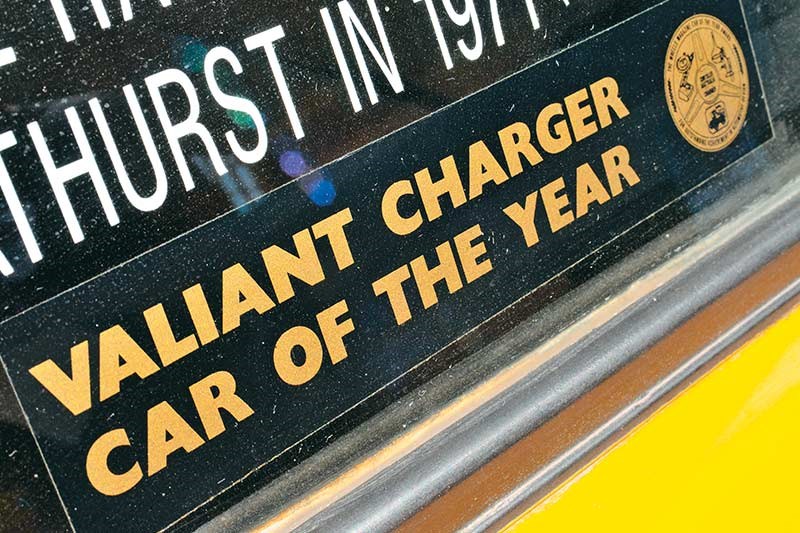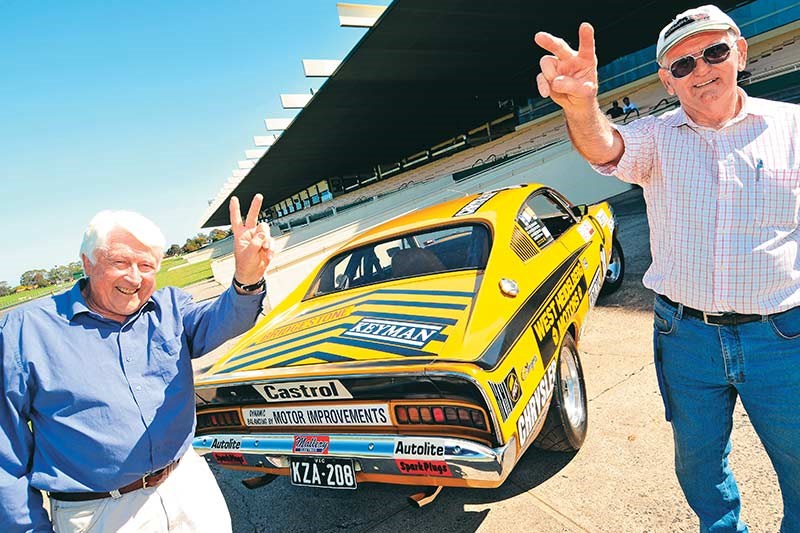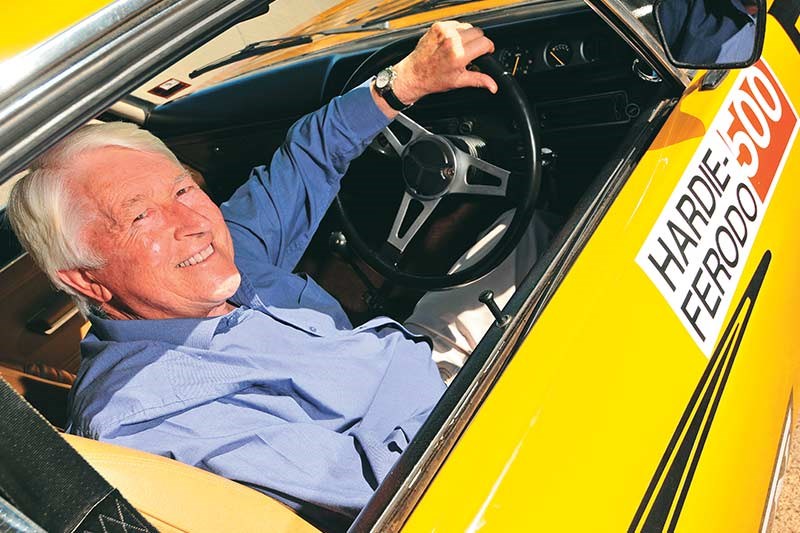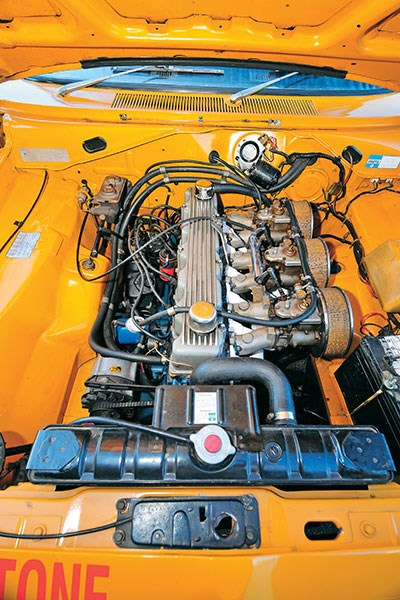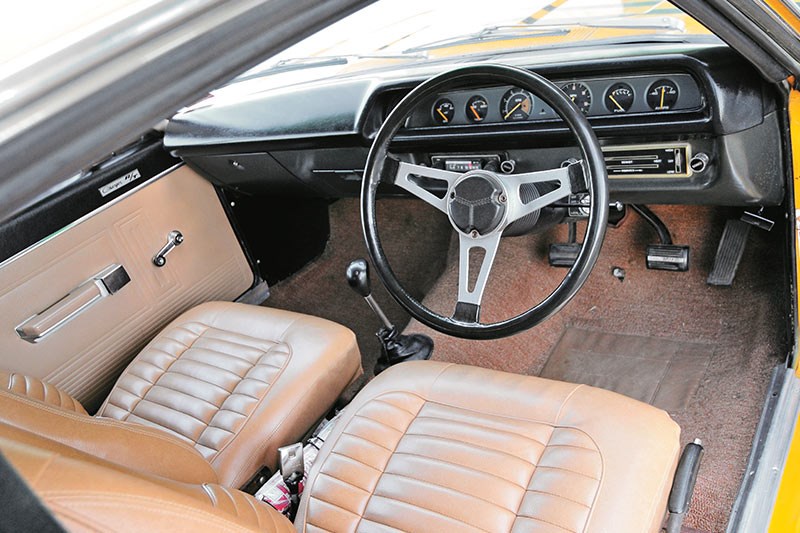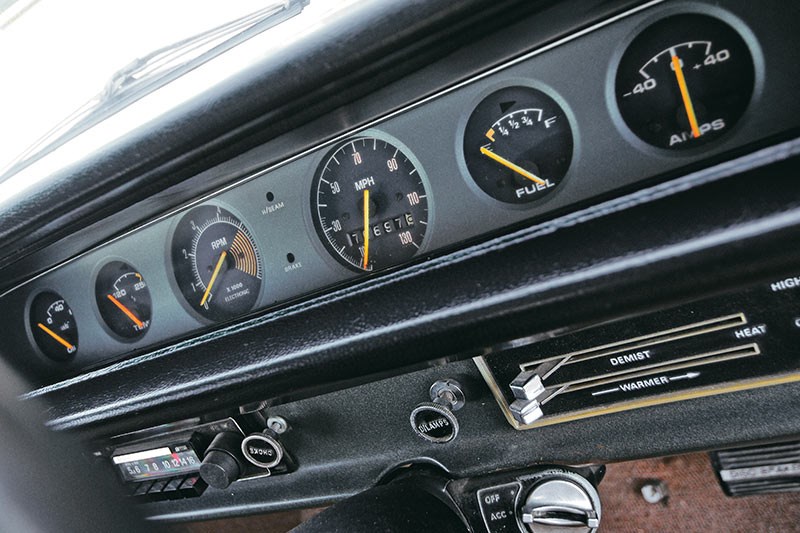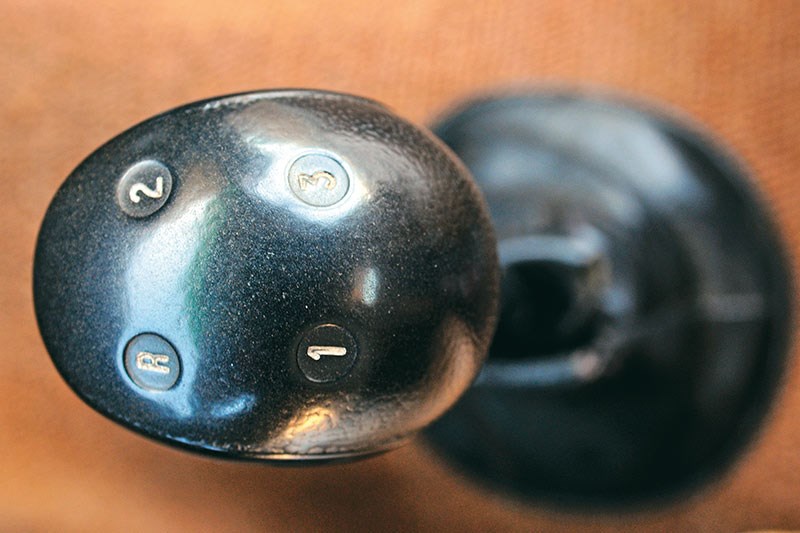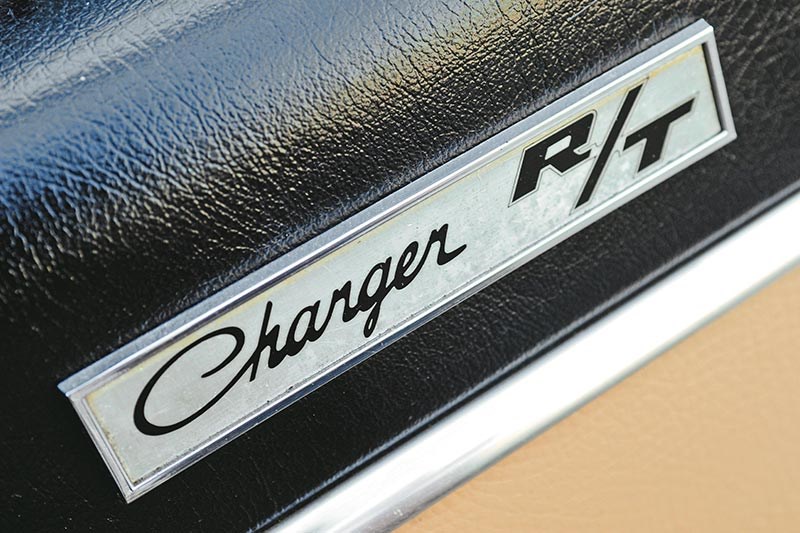 This E38 Charger survived the 1971 Hardie Ferodo 500. Almost 40 years later drivers Brian Reed and Graham Ritter talk about the big yellow coupe
From Unique Cars #307, Jan/Feb 2010
Ex-Bathurst E38 Charger
If you were a car-loving kid in the early-'70s, you probably stood on street corners flashing a V-sign and yelled "Hey Charger!" as the new wedge-shaped Aussie supercar cruised past. Go on, admit it, you did.
You weren't alone. One of the best marketing campaigns in Australian motoring history soon had legions saluting Chrysler's new coupe and they weren't just kids.
Take Ray Ikin. He was 31 in 1971, the year the Charger was released, and was blown away by its rakish styling. Ikin bought his first Charger in 1972 and since then he's never been without one. Today he owns the only VH E38 R/T that raced at Bathurst in 1971 and is still on the road.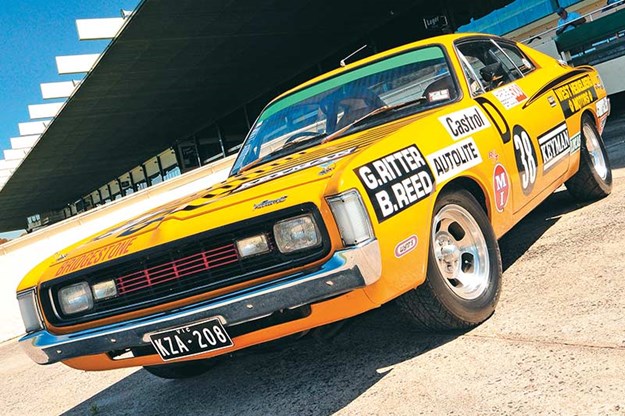 'Bathurst' E38 takes pride of place at special Legends display at Historic Sandown
Ikin remembers the time he switched allegiances from Holden to Chrysler. "I was a Holden man but when they pulled the Monaros and ran Toranas, I went berserk. What's the use of running a bloody Torana against V8 Fords, what's wrong with these blokes!" he jokes.
Ikin may have been proved wrong by Holden's decision to race Toranas but it was too late; he was smitten with Chargers and had to have one. But first he had to find the money. The transport manager had to work extra jobs to save the new Charger's "$3250-ish" sticker price.
| Market watch 2017-2020: Chrysler Valiant/Charger
"It was December '72 before I could afford one, a new VH six-cylinder manual," he recalls. "I had it for three and half years and thrashed the shit out of it. I raced anyone who wanted to race and nothing ever went wrong with it." The need for a more practical car meant the Charger was replaced by an HT wagon but not for long.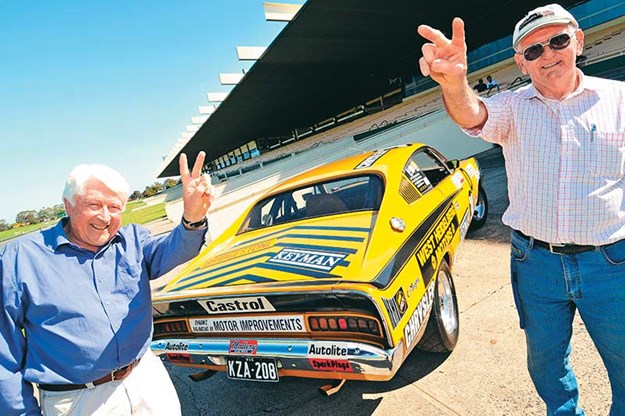 Hey Charger! Brian Reed (left) and current owner Ray Ikin flash the famous salute inspired by Chrysler's now classic TV advertisement
THERE'S SOMETHING ABOUT A CHARGER
"I suffered withdrawal symptoms," he says. "I really missed that car; there was something about owning a Charger. I bought a second-hand V8 Charger in 1976 and did it up as a hobby car and I've never been without one since.
"I've only got four now: a replica E38, a replica E49, a V8 four-speed that I'll never sell – they only made 160 – and my E38."
| Read next: 1971 Chrysler Charger E38 review
Ikin became so passionate that he even had his own Chrysler museum.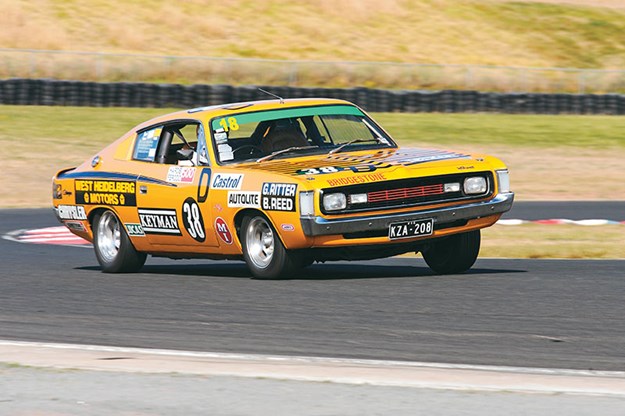 Reed at speed at Muscle Car Masters at Eastern Creek. The old Val is still a quick car
"I had a collection I used to call the Australian Chrysler Car Museum with a Sportsman, a White Knight, a 360, an E38 and E37 and a V8 GLX, but I closed it down. The GLX was the last car to be sold. They only made 80 V8 GLXs and it was a real nice tidy car."
And this is where the story gets interesting. In 2001, Ikin had a buyer keen on his GLX but he had too many cars and needed to sell one before he could buy the GLX.
| Reader Resto: Chrysler E49 Charger
"(The buyer) had two E38s, one restored and one that needed restoring, and I knew about the unrestored car. I went to this fella's place outside Ballarat (Victoria) and looked at this rough E38 but it was genuine. We struck a deal and the next weekend I drove my lovely smooth, quiet GLX to Ballarat and drove home in this bloody E38 that popped and banged all the way."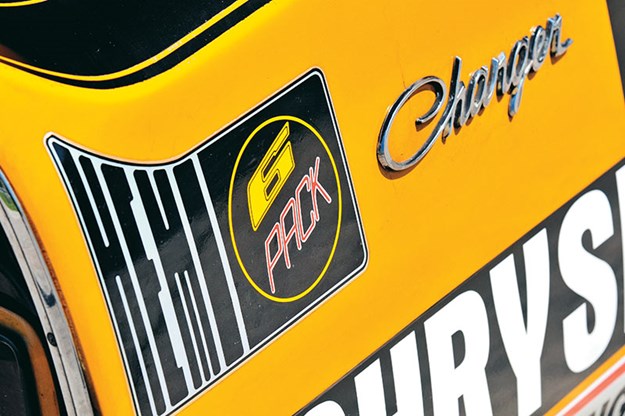 Ikin's coy about how much he paid but describes the price as "fair".
"Back then prices weren't going through the roof and I once offered the car to the Bathurst Museum for $15,000 and they didn't want it!"
At that stage he still didn't really know what he had; just that it was a genuine E38 with some race history, as evidenced by holes in the body where a roll cage had been. He'd soon get a pleasant surprise, though.
"I have a friend in Newcastle who keeps a register and he likes to know all about the six-pack cars so I rang him and said I had body number 209 and the original number plates, KZA 208. He said, "That car's on the 1971 Bathurst poster!" I couldn't get my poster out quick enough and there was my car with Reed and Ritter written on it.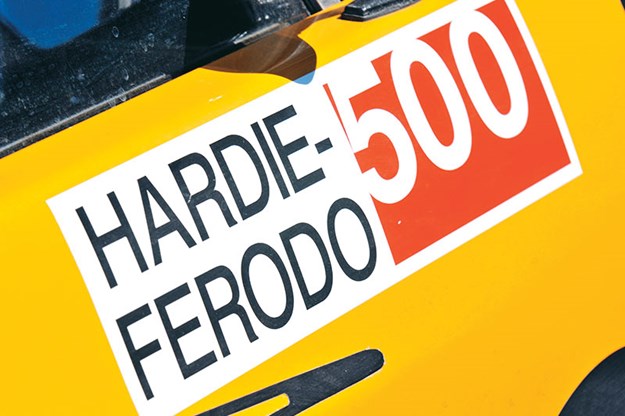 "I tracked down Graham Ritter and he was happy to talk about it then I found Brian Reed in Bendigo. We're still friends and he loves the car and whenever I take it to car shows or racetracks he loves to drive it."
Ikin's done little to the tatty E38 he first bought; it's a real survivor car.
"I didn't restore it, I just tidied up the paint," he says. "There was no damage, it was just shabby. The bonnet had been painted black and that wasn't right.
"The seats were in terrible condition and were black and they're supposed to be tan, and the carpet was black and it's supposed to be tan too, so I re-trimmed the seats and put in new carpet. I just spruced it up; I like originality.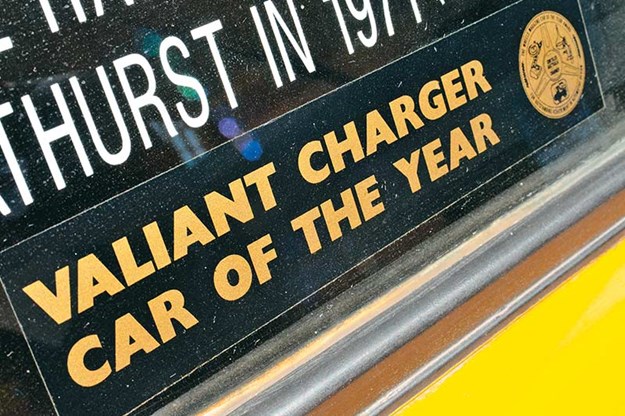 "Brian helped me get the signs right then I applied for a CAMS logbook and it sailed through. It's the real thing."
THE REAL DEAL
Brian 'Brique' Reed waited until he finished his Bachelor of Music at Melbourne University before going racing after he traded in a Hillman Minx for an Elfin Clubman (he still owns it) in late 1963.
"In 1964, I was on a radio program called Motorsport Of The Air and mentioned I wouldn't mind a drive at Bathurst," Reed recalls. "The late (journalist)  Paul Higgins teed up a drive for my late wife, Lorraine Hill, with Hillman and I co-drove with her and from then on I was just lucky."
He was signed by importer AMI in 1965 and raced Toyota Coronas and Corollas and a Triumph Spitfire. The Charger, though, was Reed's first 'big' car drive and he and Ritter finished 25th at Bathurst after qualifying 26th.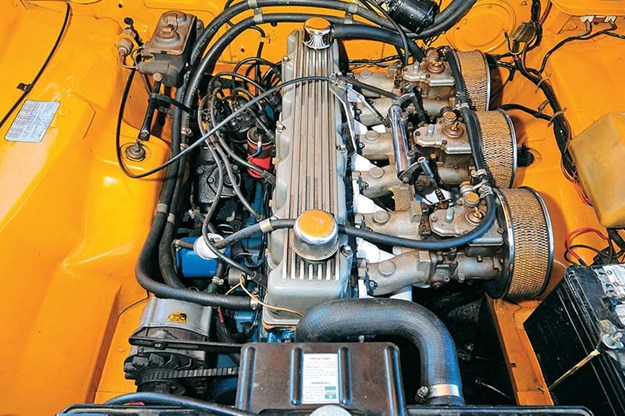 Ritter found an extra 22kW out of the Charger's Hemi six-pack but three-speed 'box and poor brakes blunted car's performance potential
"Lee Seaton masterminded the deal," he remembers. "He would have loved a GT-HO but he compromised and settled on the Charger. We were very much an amateur operation and threw together a team of young mechanics from (sponsor) West Heidelberg Motors; we were pretty unprepared, really.
"We had no idea what the car would be like because Chrysler was doing it on a shoestring. There wasn't a lot of development time and (factory driver) Leo Geoghegan did what he could; potentially they were very strong."
Renowned engineer Graham 'Tubby' Ritter had raced for Seaton and he was drafted in to co-drive and prepare the car for Bathurst. Ritter started racing in 1962 in early model Holdens and was part of Chrysler's factory Hillman Imp squad in 1965. He worked for Bryan Thompson and Bib Stillwell before starting his own engine shop in '71 and had already done four Bathursts when Seaton tapped him on the shoulder. But he didn't have long to get the car ready.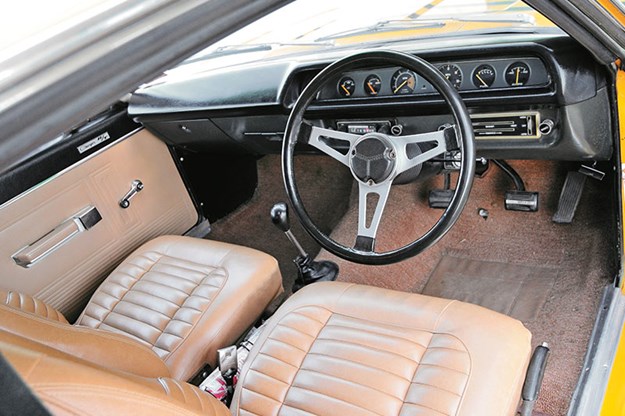 Imagine trying to race sitting on a slippery vinyl seat with a dislodged steering column and no brakes; Ritter and Reed were brave – or foolish
"Everything was last minute then because the cars used to only come out a month before the race and often the first time you drove the car was on the way to Bathurst," Ritter recalls with a grin.
"We improved the engine quite a bit by getting all the tolerances to the maximum or minimum, having a fiddle here and there, and balancing the axles, tailshaft and diff. We found another 30 horsepower; it made 308-310hp."
GOOD POWER, NO BRAKES
The Charger, with Ritter's extra ponies, opened Reed's eyes when he first pointed it up Mountain Straight.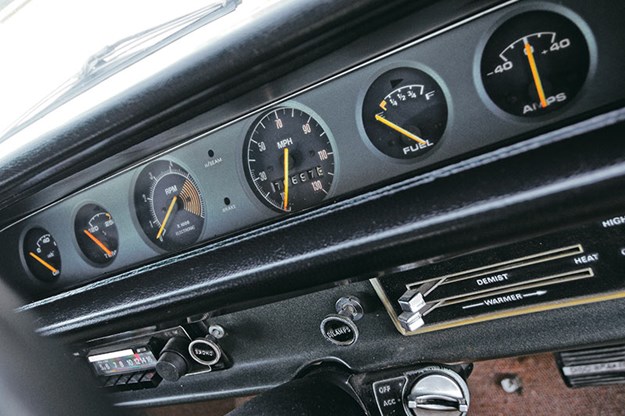 "I was impressed by the sheer power; it was very strong up the hill," he remembers. "It had good speed down Conrod, around 130mph, but you had to brake so early any advantage you gained up the hill and over the top was lost braking for Murray's Corner. We had to brake 800 yards from the corner. In fact, you couldn't see the corner; you'd start to brake at a gumtree on the right before you got to the last rise then 20 Minis would dive up the inside."
Ritter agrees. "The brakes would go away in two laps if you tried hard," he laughs, adding a lack of brakes was nothing new then. "I'd already done a year in GT Falcons and they weren't a lot better."
The handling was a bit iffy too, Reed says. "The car was very floaty across the top and the only way to get them around bends was to cut the corners but it felt reasonably safe."
Ritter didn't think so. "It was very unstable at high speed down Conrod Straight; if there was a cross-wind they were really twitchy. In the first practice session the track was a bit damp and it felt dreadfully unsafe going over the humps on Conrod when the suspension went on full droop."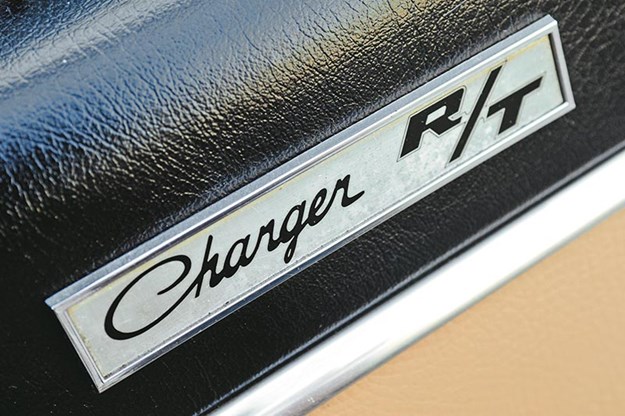 "But I was surprised how competitive the car was in a straight line and you could pull out and pass GT Falcons going up to The Cutting; second gear was perfect for that bit of the track and the Falcons were labouring in third."
On the night before the race, Chrysler tried to combat endemic head gasket problems by offering all teams brand new engines for the race, but Ritter was confident his engine would last.
"I saw where the problem was when I was building the engine," he says. "Chrysler got it wrong; the head bolts were pulling the top part of the thread out of the block and the head was lifting under full power. We countersunk the tops of the threads, and kept the tweak to ourselves."
But even with a reliable, powerful engine, the 1971 Hardie Ferodo was a nightmare for Ritter. "It was my worst Bathurst," he says – not laughing this time. "Brian did the first stint and when I got in there were no brakes left. And it had a chronic crack in one of the discs that destroyed a caliper. After that we literally had no brakes. We actually resorted to turning the thing off at the end of the straight, changing back to second and using the clutch to stop it. We probably did the last 40 laps with no brakes.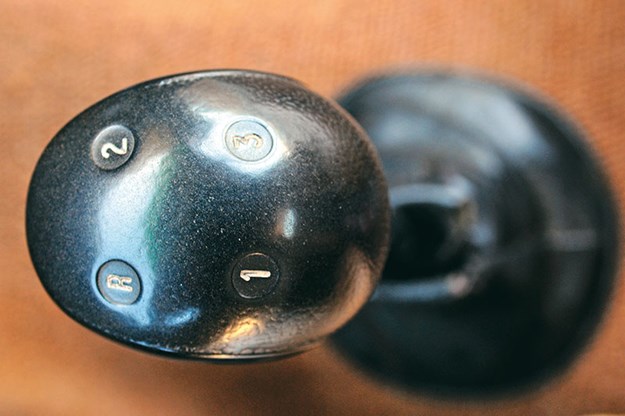 "We were going to put a new upright on but the boys, in their enthusiasm, used a rattle gun on the bolt that holds the dog bone to the upright and rounded it off with the wrong-sized socket, so we were stuck.
"The vibration from the broken disc snapped the fire extinguisher bracket and it rolled around and went off, and the bracket that held the steering column to the dash broke and it was in full float mode. That was great fun! It was the hardest Bathurst I ever did."
CHRYSLER GOT IT WRONG
Ritter reckons Chrysler had a good chance to win Bathurst but didn't capitalise on the Charger's potential.
"The E38 wasn't a lot worse or better than other cars at the time but it amazed me that Chrysler purpose-built a car and still got it really wrong. They did all their testing in a ute and when they got around to relating it to the car it wasn't as good as the ute."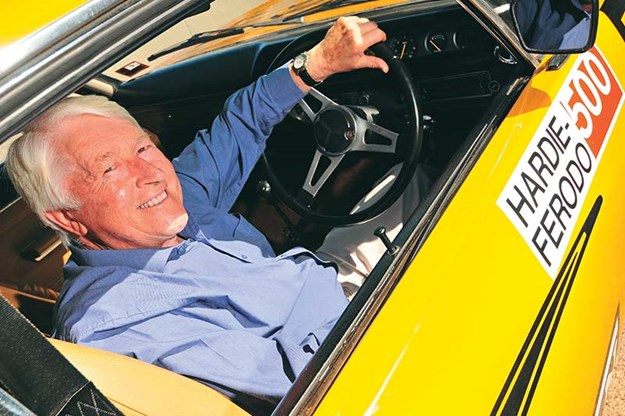 Ritter recalls racing the E38 a few more times, as does Reed, who drove the E38 in its last race that year.
"I had a serious accident in the car at Calder at the end of 1971," Reed says. "I spun it on the back straight after the kink and had a head-on with Tony Roberts. That was the end of that car.
"From that point I lost track of the car until Ray turned up with it. I still can't believe we used to race them. We were young and probably mad but it's a wonderful old car."
For Ikin, the E38 is his prized possession and he has no intention of selling it. "I've been offered good money for it but I don't really need the money," he says. "I get an enormous amount of pleasure out of the car and it's amazing how many people still go, 'Hey Charger!'
1971 Chrysler Valiant Charger E38 R/T specs
Body: two-door coupe
Drivetrain: front-engine, rear drive
Weight: 1330kg
Engine: 13.8-litre straight six, triple Weber carburettors
Power/torque: 208kW @ 5000rpm/431Nm @ 3700 (Ikin's made 230kW)
Transmission: three-speed manual (floor shift)
Brakes: disc/drum, no power assist
Performance: 0-100km/h – 6.3sec, 0-400m – 14.8sec, top speed 210km/h
Unique Cars magazine Value Guides
Sell your car for free right here
Unique Cars magazine Value Guides
Sell your car for free right here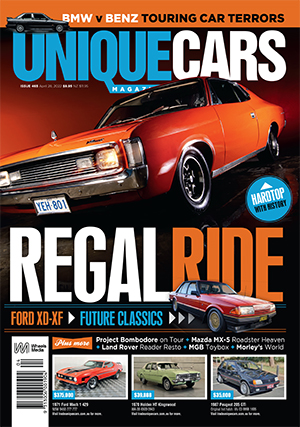 SUBSCRIBE TO UNIQUE CARS MAGAZINE
Get your monthly fix of news, reviews and stories on the greatest cars and minds in the automotive world.
Subscribe