Ford XD Falcon Phase 5 - Car #1
---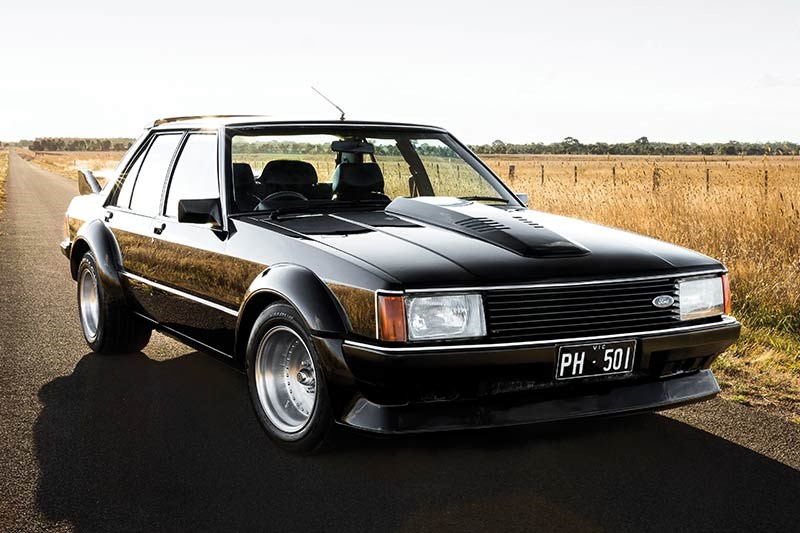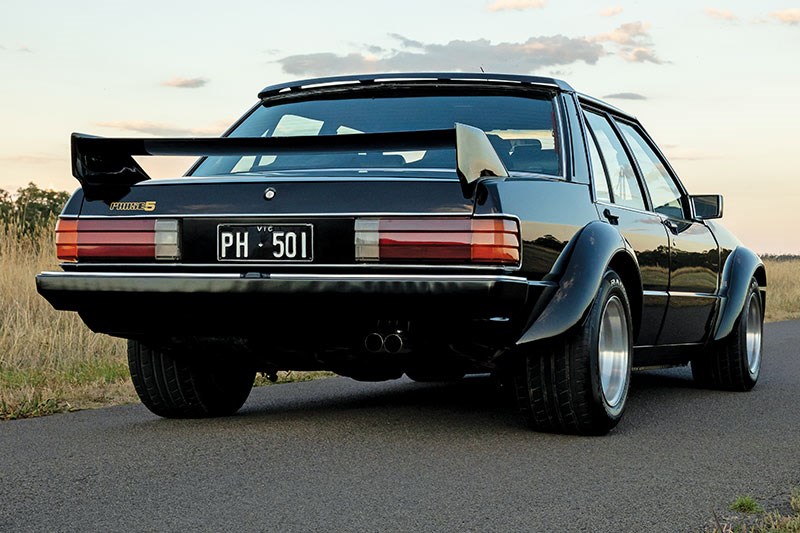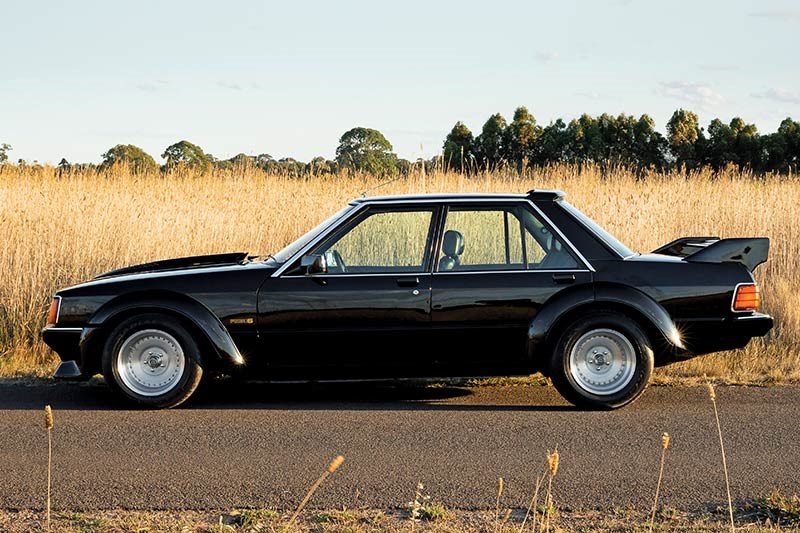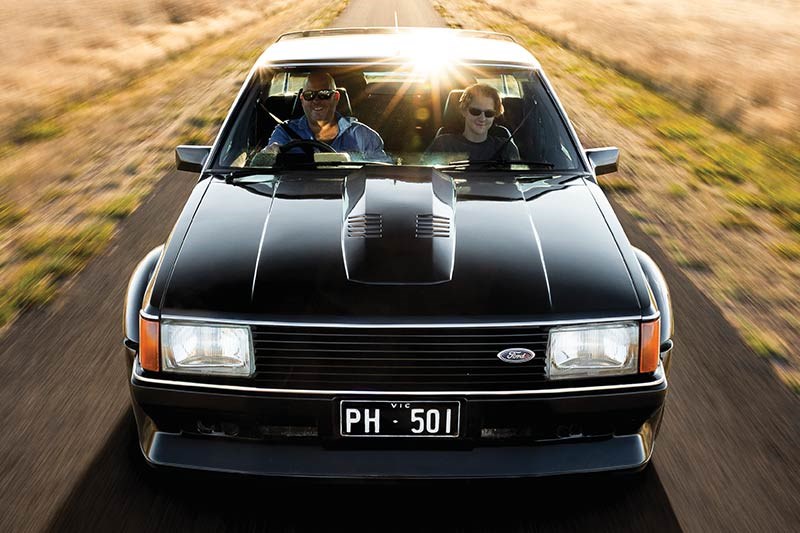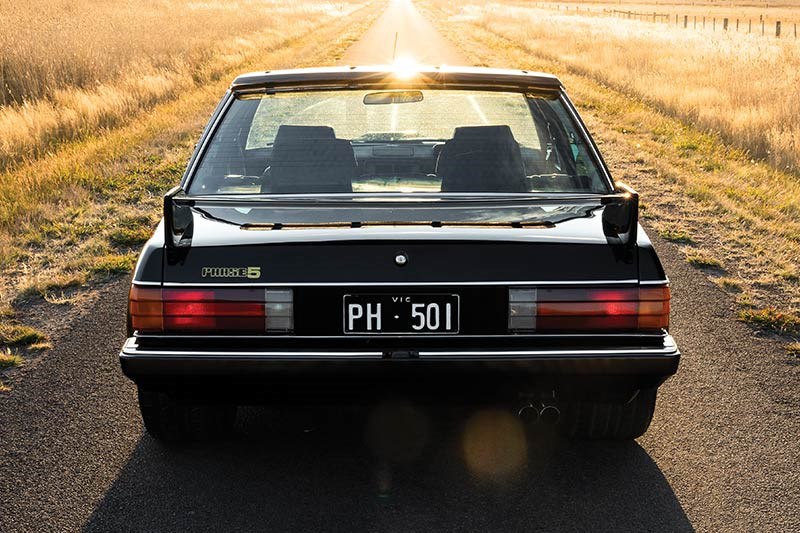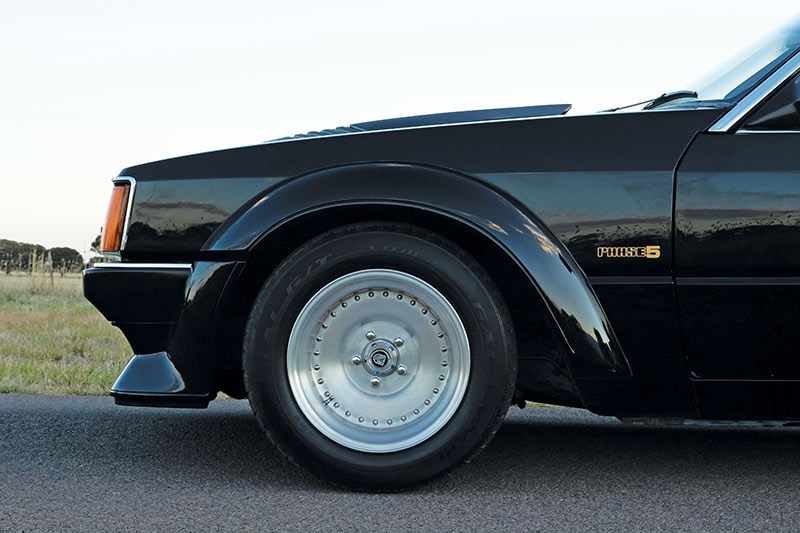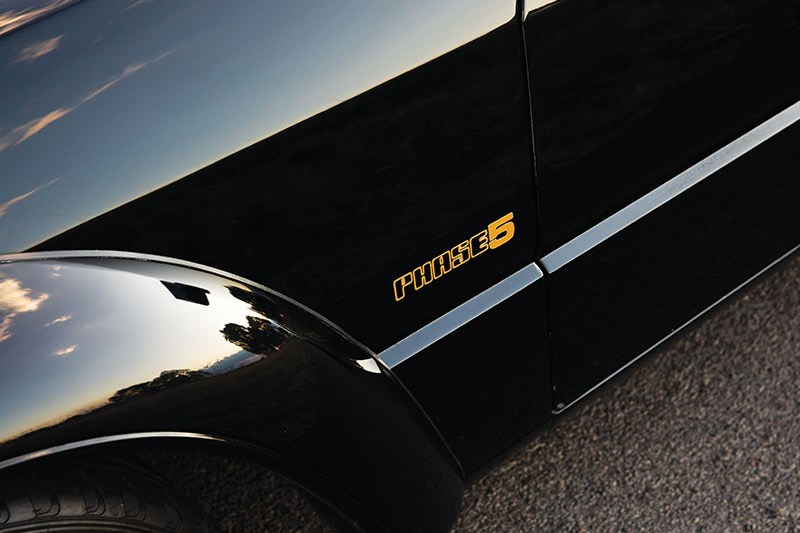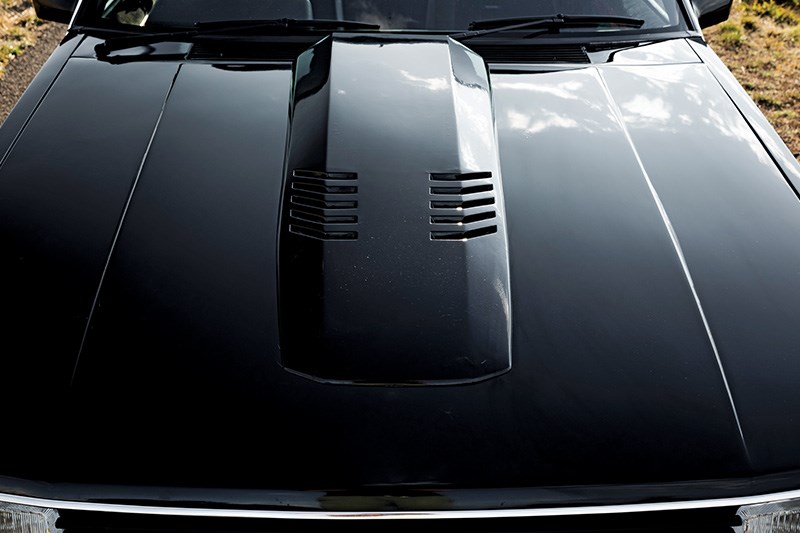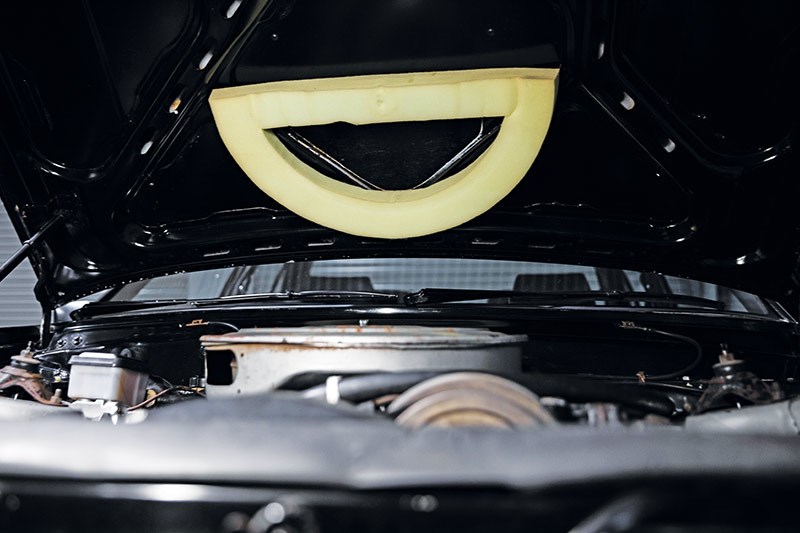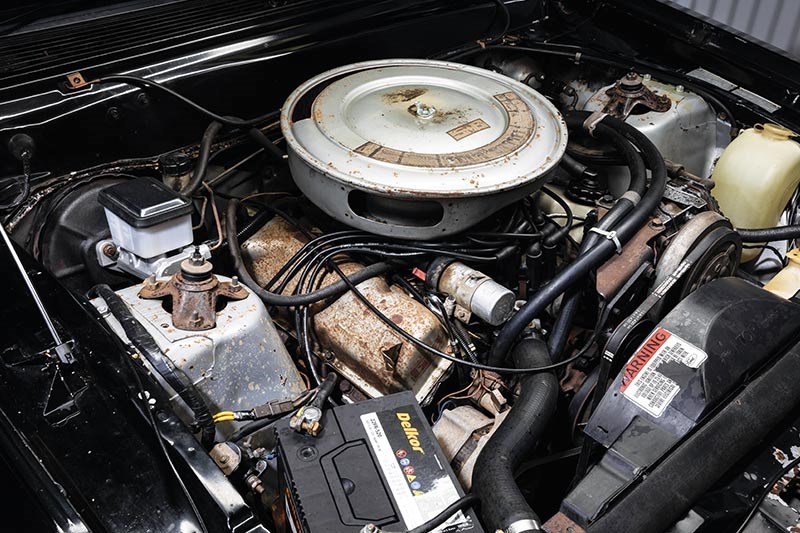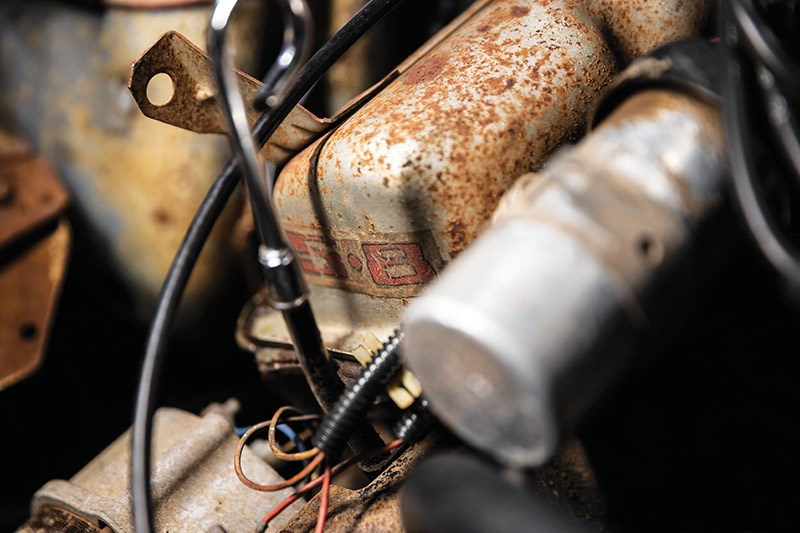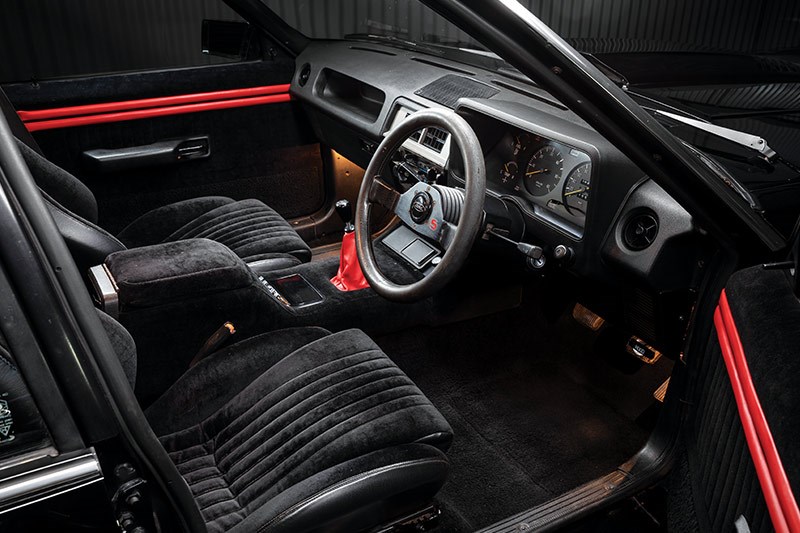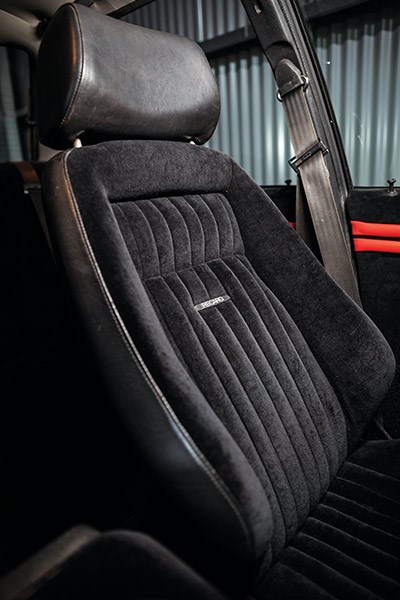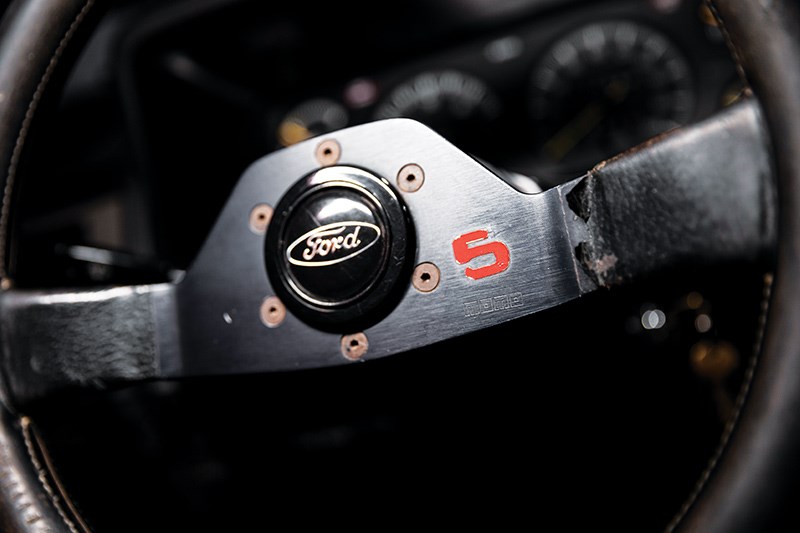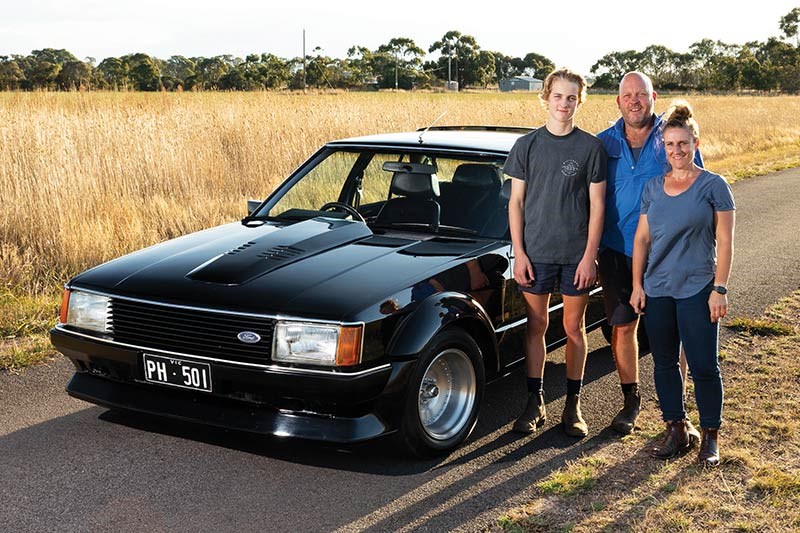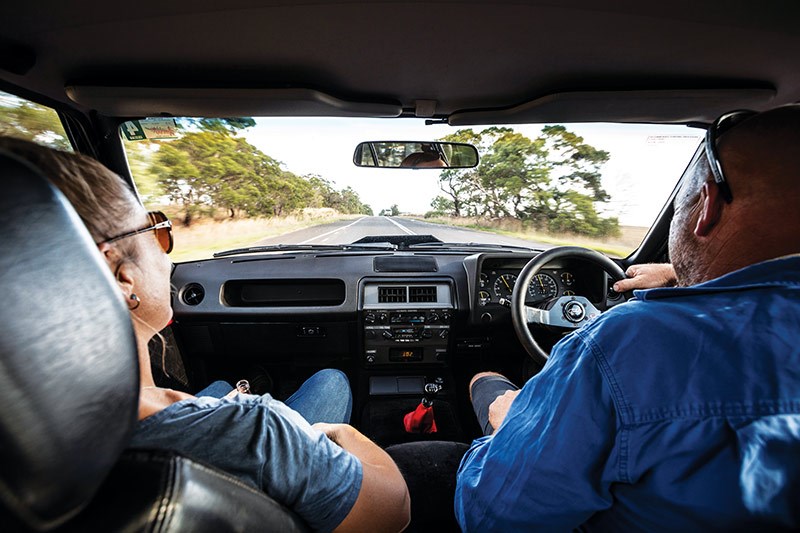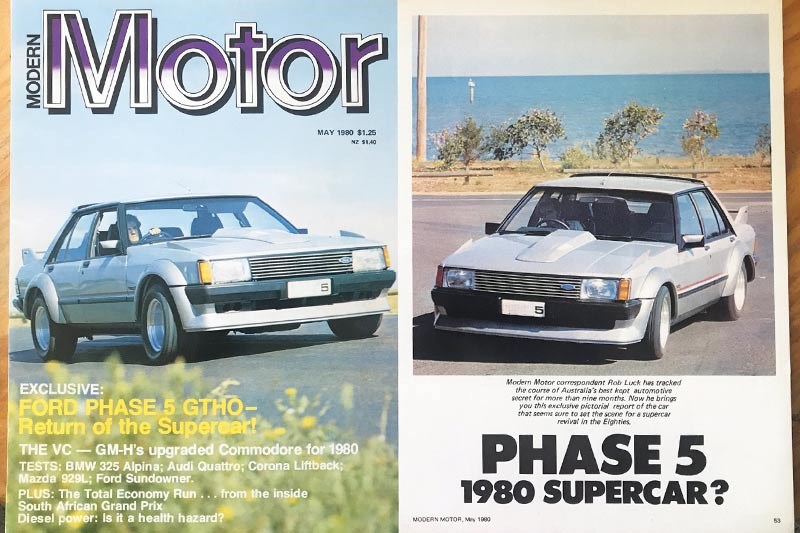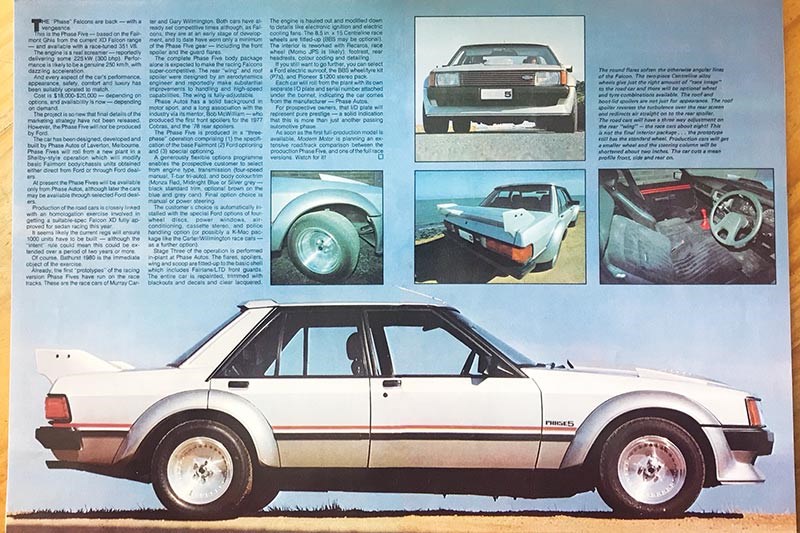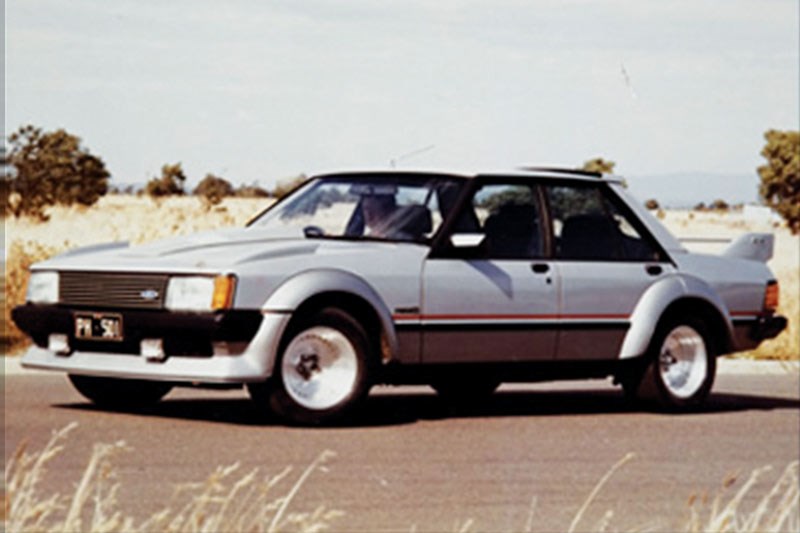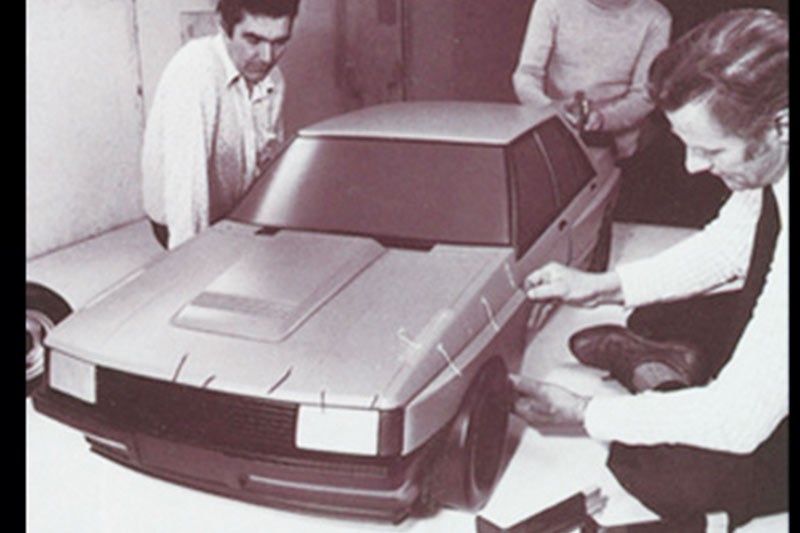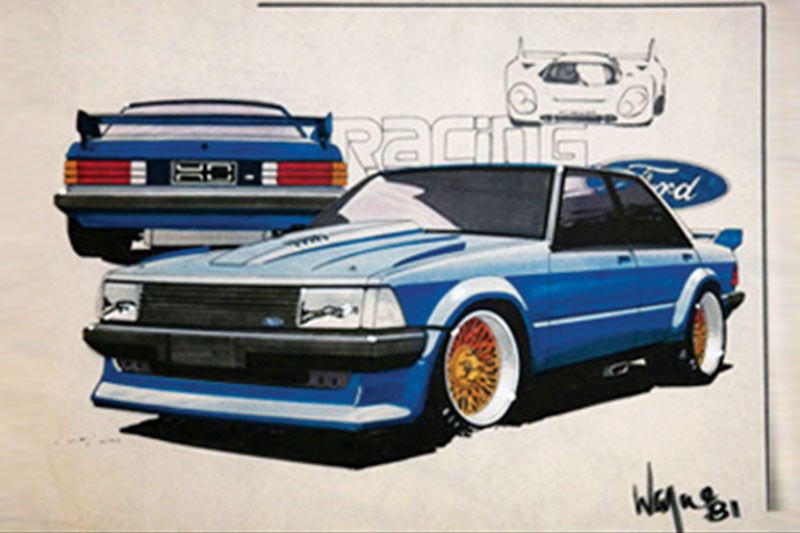 How a ragtag crew built something truly great
Ford XD Falcon Phase V - car #1
This is one of those cars that makes you wonder how things might have been if circumstances were only a tiny bit different. The 'Phase' series of top order predator Falcons have long been the darlings of the auction circuit in this country, with the V8 Falcon sedans in XW to XY form fetching house prices over the last dozen years, albeit in wildly fluctuating markets.
Then, infamously, the Phase IV, based on the XA, got killed off in its infancy by the supercar scare in 1972. And this, the XD-based Phase 5, might have been the next generation.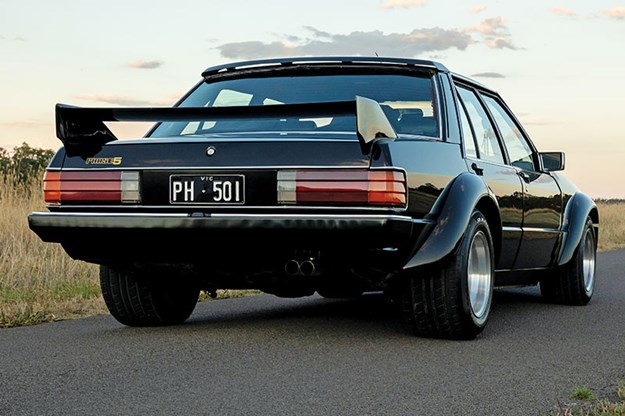 It was first shown in public on the cover of MOTOR magazine back in May 1980. What you're seeing is the prototype, now living in country Victoria and owned by husband and wife enthusiasts Matt and Vic Dohle.
| Living legends: Two Ford XA Falcon IVs
Though never officially recognised or backed by Ford, the car you see here was largely conceived by long-term Ford designer Wayne Draper and fellow enthusiasts Bob McWilliam of Phase Autos (who managed the production) and legendary racer Murray Carter.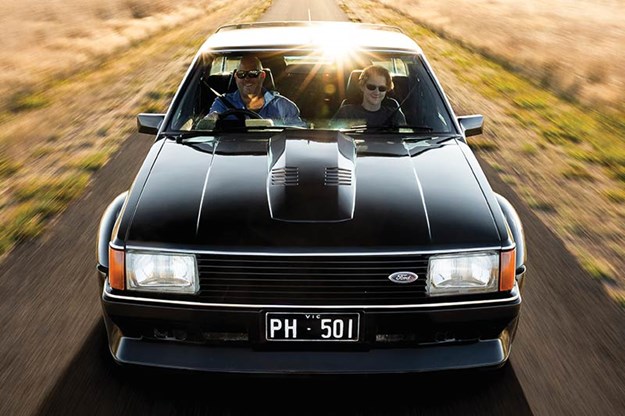 Draper's son Rob also nominates Phil and Andy Challenger, plus Paul Kucera (a talented modeler) as being hugely important to the project.
| Read next: Ford Falcon XA GT-HO Phase IV
And the idea? To get Ford back into the racing game. The crew, with Draper as the recognised catalyst, were outraged when Ford made a world-wide announcement that it was getting out of racing at the end of 1978. This was particularly galling for Draper, who had joined the company as a junior designer in 1971 and whose first task was working on the GTs. As son Rob says, "How cool is that – you go into Ford as a kid rookie, and your first job is to work on a GT. He had a ball."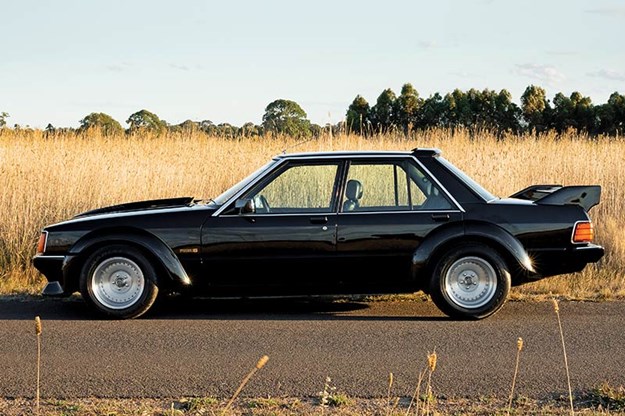 Purposeful looks matches the Phase 5s performance
While Ford may have been backing away from the whole 'total performance' philosophy that had arguably helped make it famous, its employees had other instincts. Both Draper and fellow designer Peter Arcadipane (who went on to style the first Mad Max Falcon coupe) were infamous for their outrageous personal transport. At one stage the pair owned XB coupes fitted with 427s and side pipes, and may have indulged in the odd impromptu road race.
| Read next: Murray Carter's XE Falcon Touring Car
Getting back to the Phase 5, it was the crew's dream to one day see heroes such as Allan Moffat racing pukka factory cars. If that wasn't achievable, the next best thing was to have a crack at doing it as a side-project. And the aim? To sell enough street cars to satisfy race administration CAMS to allow them into the touring car championship.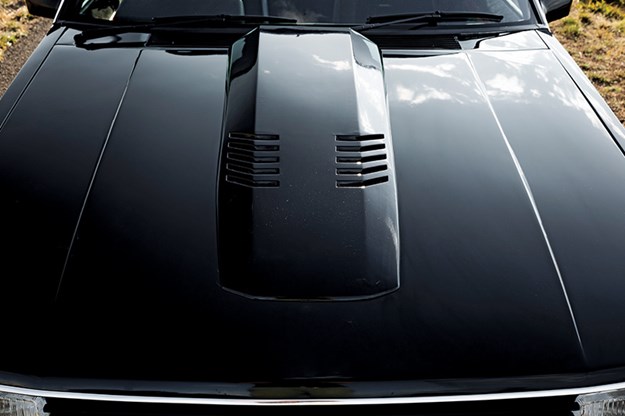 Bonnet bulge aids engine breathing
TAKING SHAPE
Draper became the key designer behind the project which, despite the lack of funding, managed some remarkable resources, such as proper wind tunnel testing of the body kit. Bob McWilliam was the figurehead and production hub, whose responsibilities included producing the panels, while Murray Carter found himself as the crucial liaison with CAMS, navigating and negotiating the project through the rulebook.
| Read next: Wayne Draper-built Ford XE Falcon Phase 6
Ford meanwhile was continuing to turn a blind eye. However Rob recalls some ridiculous situations where a prototype would be undergoing track testing and a car full of Ford 'suits' would turn up unannounced to see what was going on. Draper, then still a Ford employee, would go and hide in Carter's truck.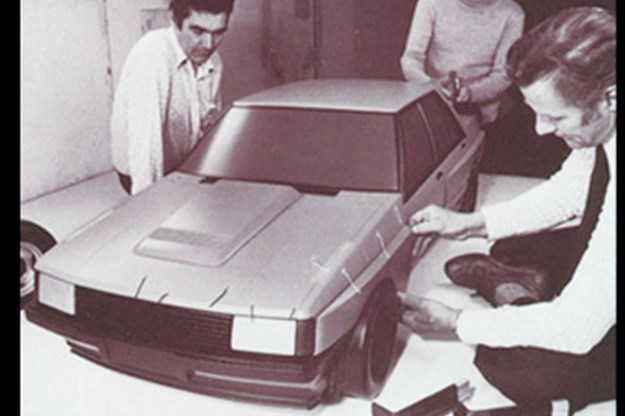 Phase 5 Clay model by Wayne (middle) the team at Ford 1978
In the end, CAMS took pity on the shoestring outfit, and said it would allow the Phase 5 Falcon to race if as few as 25 road examples were sold.  The eventual number may have been just 22, but close enough.
Ford, surprisingly, also quietly played along. Mike Jarvis, who was then in a senior marketing role at the company, convinced it to allow dealers to sell that initial batch of cars as dealer specials. Rob reckons some were delivered as complete units, while others could well have been assembled at the dealership.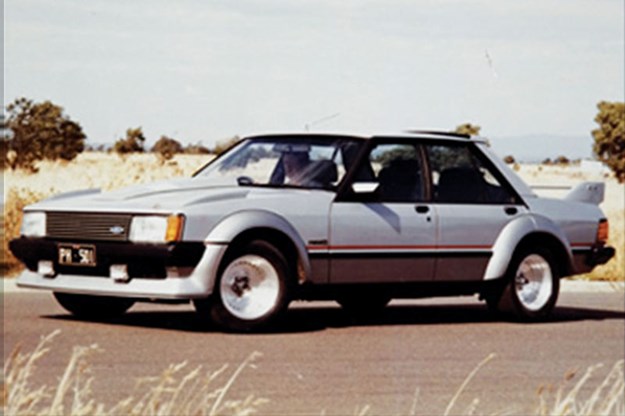 No two cars were exactly the same. They were built by hand and there was opportunity for customisation. However the general thrust was the full package included the body kit, mounted with Fairlane front guards, a complete interior retrim including Recaro seats, Momo steering wheel and big Centreline race wheels (or BBS).
Under the bonnet, you scored a 'race-tuned' 351 V8 with 300-plus horses, while the car was sitting on upgraded suspension and four-wheel disc brakes. Price? Around $18,000-20,000, or about double the cost of a decent Falcon. That was very much in line with what HDT was charging for its premium product.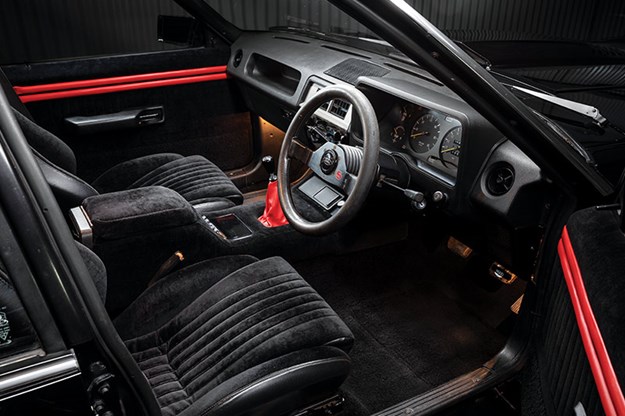 Velour trim screams late 1970s. Recaro seats look comfy and inviting, plus a leather-trimmed Momo sports tiller
ON THE TRACK
As for the race versions, CAMS rejected the first rear spoiler and insisted on a version with no gap between the wing and rear deck. Also, the air scoop on the bonnet was ditched for the race cars, along with the roof blade. However something that was allowed was a very serious weight-trimming program, referred to getting it down to 'taxi weight', and making it very competitive with the rival Commodores.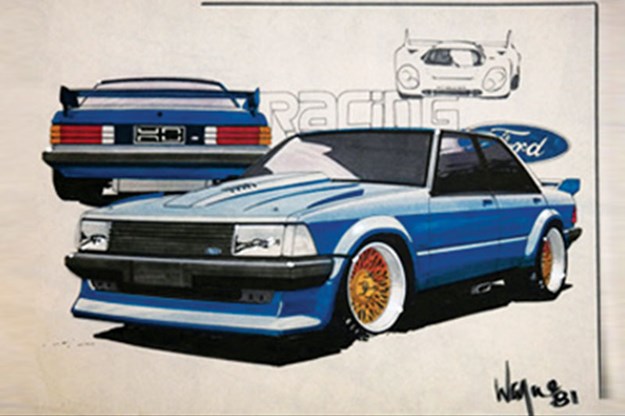 The first sketch of the car submitted to CAMS still exists, and goes to a lot of effort talking through the sometimes extreme weight-loss measures.
Getting the racers on the track was always a battle thanks to a lack of funds. Murray Carter had built one in his service station but didn't have the budget to race it at the first 1980 touring car round in Launceston. That honour was left to Garry WiIlmington, who took his home-built version to a credible fourth place. Carter later raced his car on the mainland and scored some very solid results.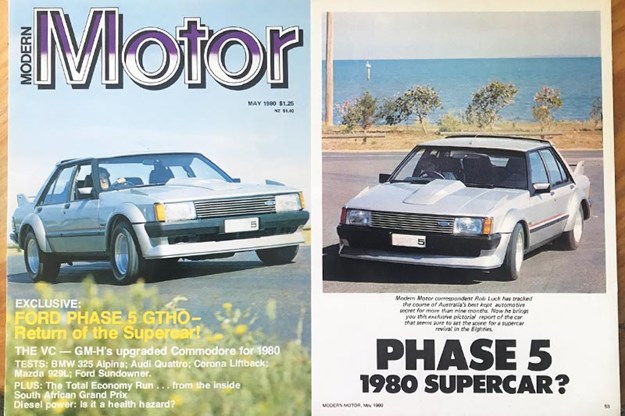 Motor splashed the Phase 5 on its cover
Phase Autos' most famous customer turned out to be Dick Johnson, the struggling privateer Queenslander who bought a body kit and was able to use the existing homologation to build an XD in his back shed with the help of a mate. His star rose in a strange way, when he hit a loose rock on the Bathurst circuit while leading the race. That in turn lead to a huge wave of public sympathy and donations, which Ford scion and chairman Edsel Ford matched dollar-for-dollar.
That was the beginning of an extraordinary success story for Johnson in touring cars and then V8 Supercars.
NUMBER ONE
This was the very first road prototype and was the star of the MOTOR magazine cover, plus a feature which outlined what seemed to be somewhat vague plans for the model and the people behind it. The vagueness is forgivable, as the company was tiny and really amounted to a loose association of friends working their arses off in the hope the idea would eventually morph into something bigger. "It was Aussie grit on wheels," says Rob.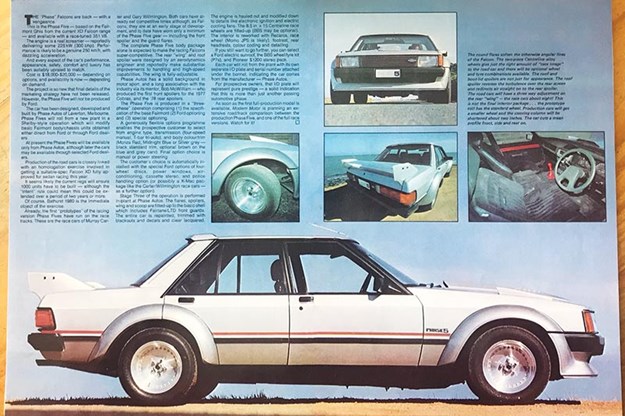 Number One was bought from Phase 5 all those years ago, when a chap wandered in to buy some wheel arch flares. Somehow he ended up leaving with the entire car!
It was painted black some time in the mid-1980s and has been that colour ever since.
"We heard of the car being available when we were at a car show in Port Fairy," explains Matt, who is just the third owner. "We talked about it on the way home and went and bought it that night."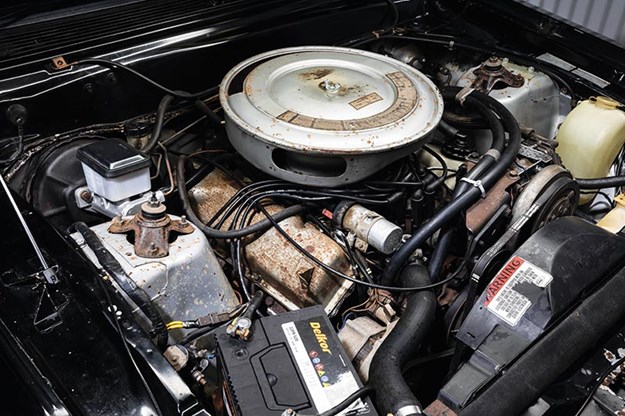 It's all original. Just needs some TLC
It was one of those weird situations where they had been aware of the car for much of their lives. Vic remembers it from her adolescence, as it was owned by the family of a school friend.
However it hit hard times, when it was retired under an open carport. It sat there for the best part of 15 years, in full view of the road, eventually on flat tyres and looked pretty sad when Matt and Vic went to collect it.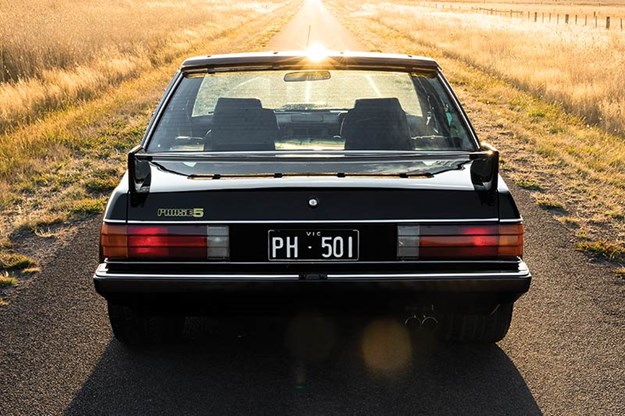 "When we drove it home, the left hand front brake was the only one working," recalls Matt. "It wouldn't hold water, most of the electrics weren't working, it was really run down from sitting around.
"We have had to do a lot of work on it.
"I went through all the electrics, all the hoses, the radiator, brakes – every single line has been replaced – and tried to do it without disturbing too much of the originality.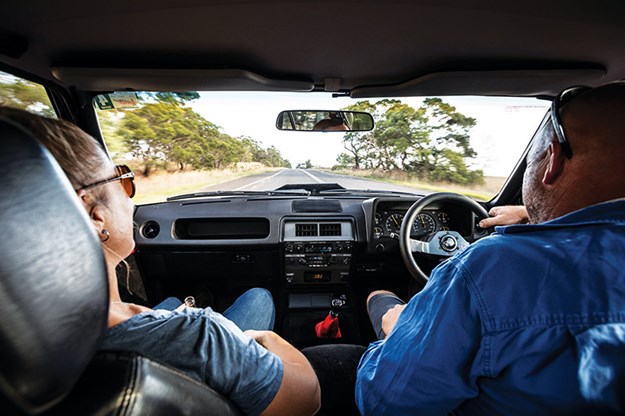 Cruising, on a lazy afteroon
"It's very original under the bonnet, down to the original air-con pump.
"The motor was pretty good, it needed a water pump. Now it probably needs a freshen-up and the heads doing."
In the meantime it's being driven regularly and the next generation of the Dohle family is learning to drive in it. They love being in the car – who knew it would still be giving so much pleasure 40 years down the road? You'd like to think Draper, McWilliam, Carter and the rest of the crew would approve.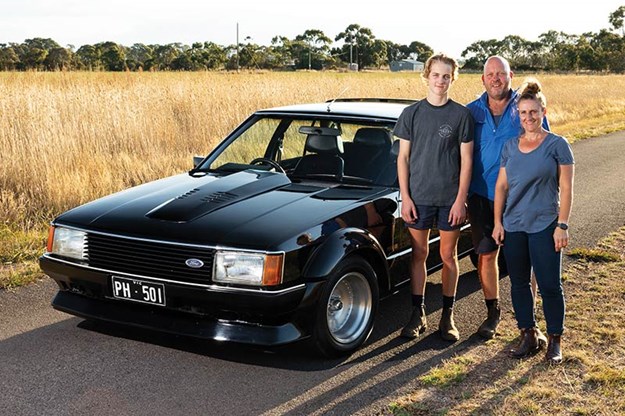 Matt, Vic, Harry and one special Henry 
MAINTAINING THE LEGACY
Wayne Draper's son Rob runs HO Phase Autos to this day, which retains a direct link to the original crew that created the Phase 5. He says it's more of a passion project than a way to make money, and it means his father's legacy is kept very much alive.
You can still buy Phase 5 body kits, which are done these days by Fraser and Michelle Vincent from Alpha Fibreglass.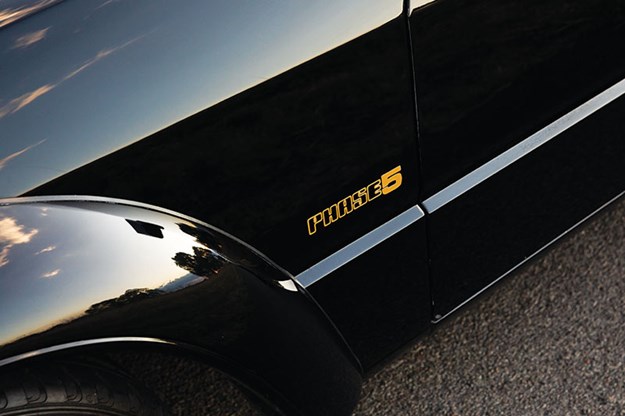 Subtle is not a word to describe the Phase 5
Rob meanwhile offers advice on builds and will certify a car if it meets certain criteria. He acknowledges the originals were hand-built specials, but there are a few boxes he likes to see ticked.
You can find the company, and some terrific historical resources, at HOfalcons.com
From Unique Cars #440, May 2020
Unique Cars magazine Value Guides
Sell your car for free right here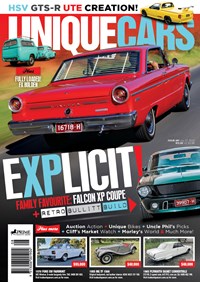 SUBSCRIBE TO UNIQUE CARS MAGAZINE
Get your monthly fix of news, reviews and stories on the greatest cars and minds in the automotive world.
Subscribe