1981 Mitsubishi Sigma - flashback
---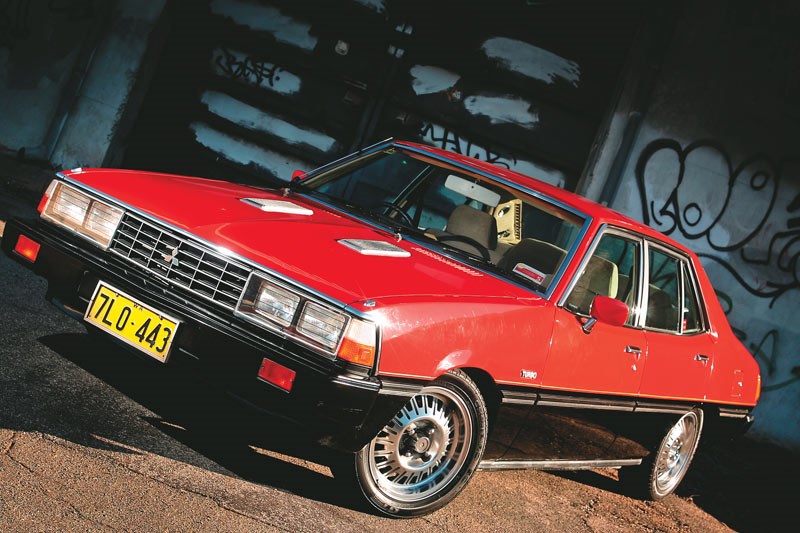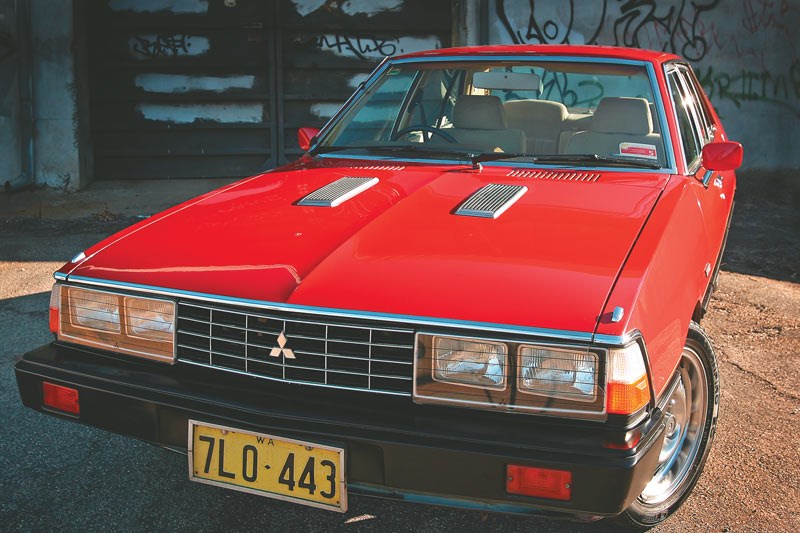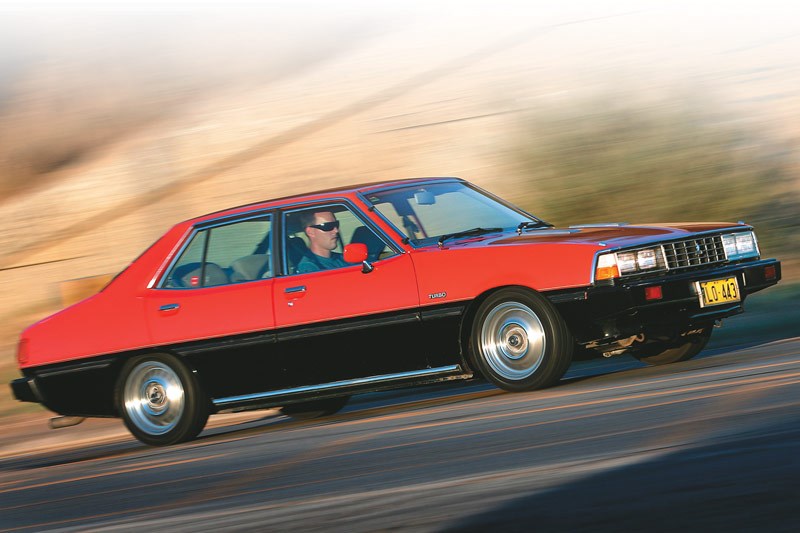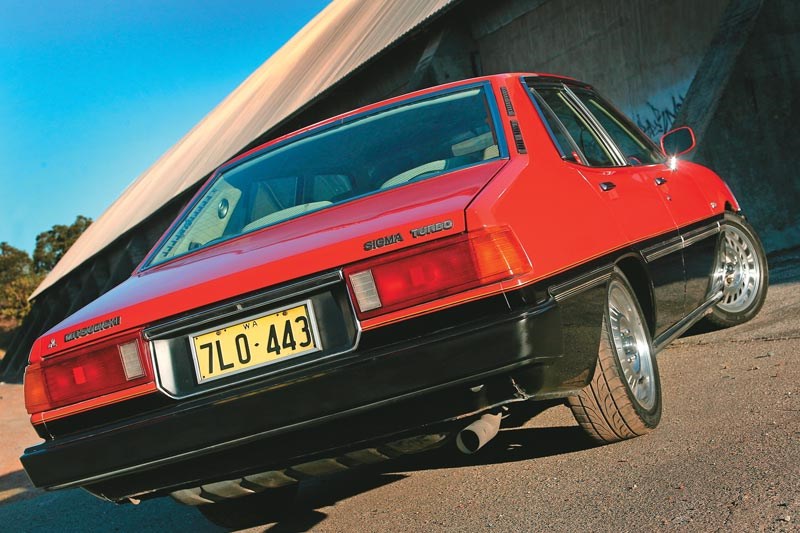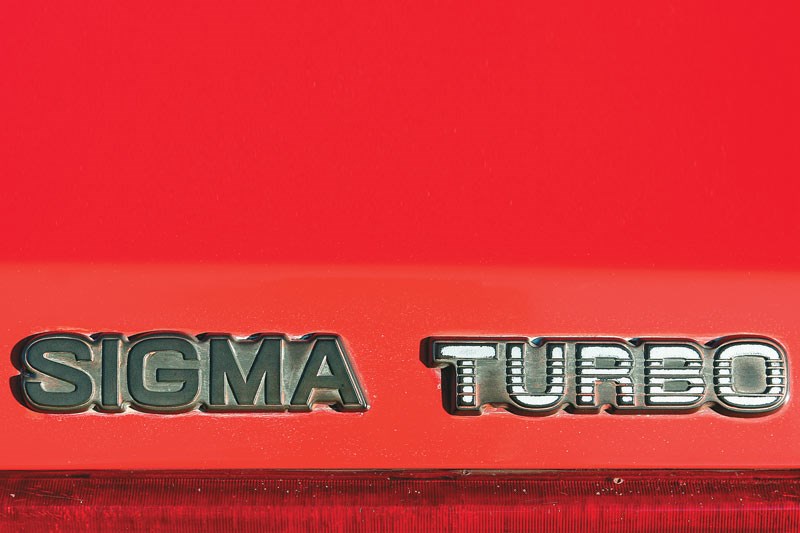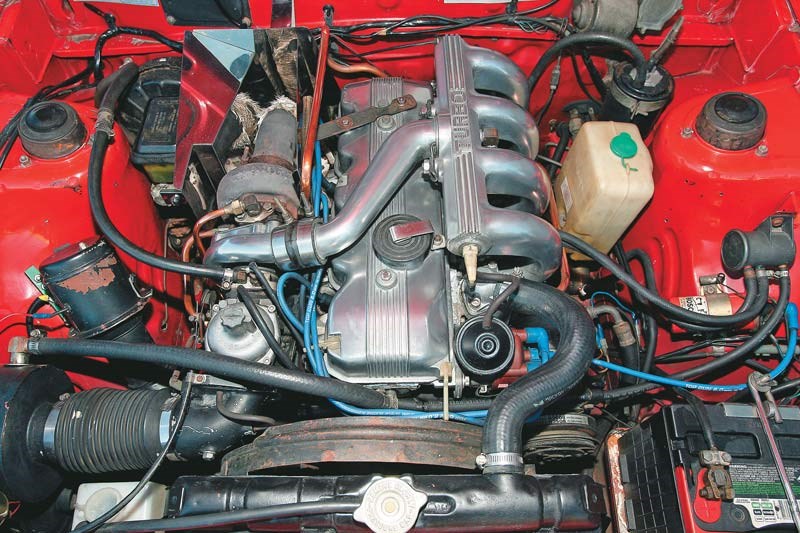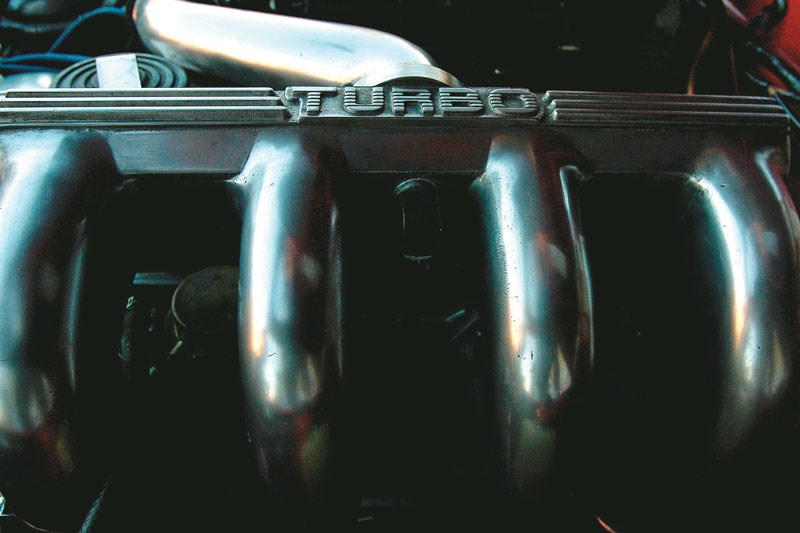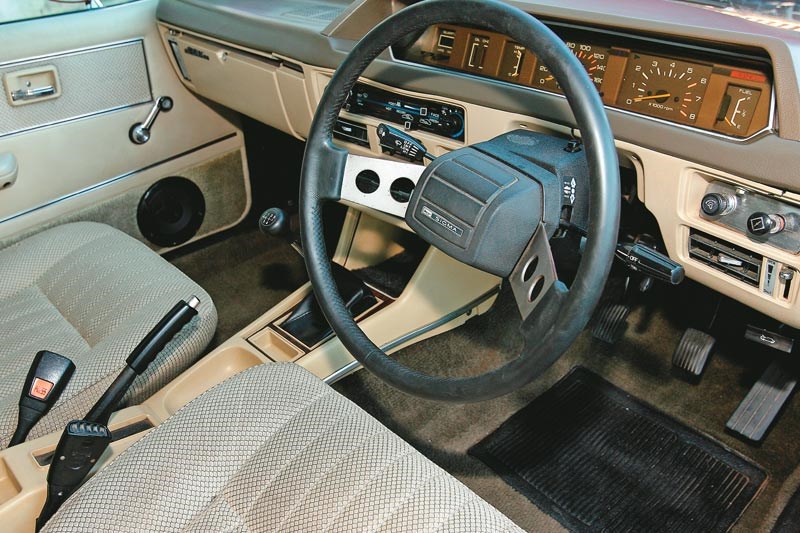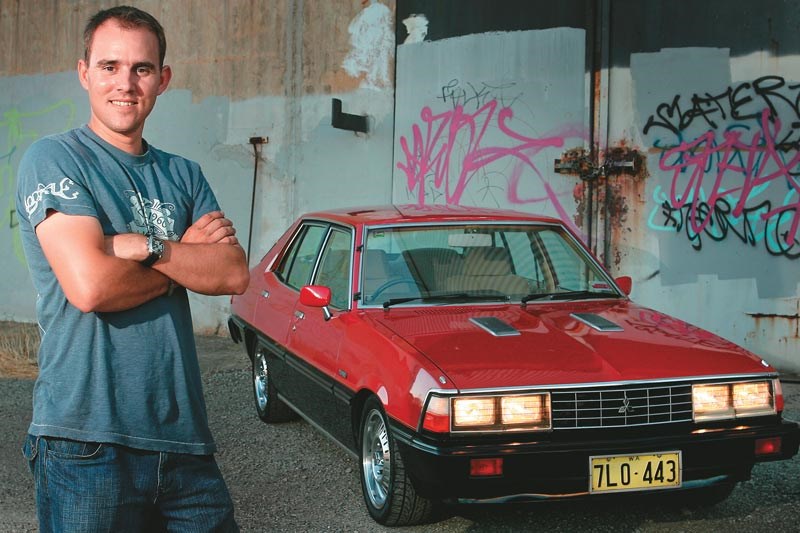 GH Sigmas are a rare sight on our roads these days - back in the early '80s it was a different matter
From Unique Cars #284, Mar/Apr 2008 
Mitsubishi Sigma
As 2008 started to shape up to be a watershed year in the history of the Australian motor industry, it's not as if we haven't been here before. There are remarkable parallels with 1981, except back then Mitsubishi was emerging as a major local player, not closing down.
By the end of 2008, Ford will reveal if its gamble on a modestly improved Falcon will be enough to reverse its dramatic loss of sales in the shrinking local large car segment.
The Commodore is no less vulnerable if the large car segment declines any further especially if what's left is further carved up by the new Falcon, a larger, more efficient Honda Accord and any number of new medium contenders such as the Ford Mondeo and Mazda6 that now offer the same cabin room as a large car.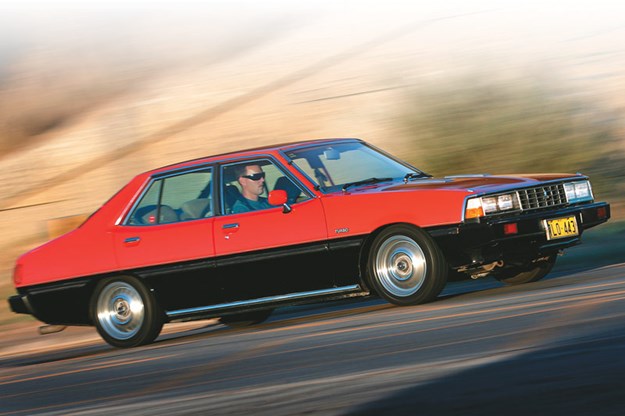 Toyota is confronted by the same pressures as the worthy locally-built Camry faces attack from every direction, not only here but in its export markets as well. It is little wonder that Mitsubishi Australia decided there was no point soldiering on when the 380 was simply not capable of holding the line against this onslaught.
Back in 1981, it was just as bleak. The Chrysler Valiant had just been killed off and Holden was desperately launching its third Commodore facelift in as many years as it struggled to find the right suspension balance while squeezing better economy out of its obsolete six-cylinder engines. Ford couldn't breathe any easier until the XE Falcon and its Watts Link rear-end went on sale in 1982 while banking on its interim XD Falcon alloy head upgrade to hold the line.
Meanwhile, the Australian 2.0-litre medium car segment – which featured models that were smaller, delivered less power and used more fuel than today's small cars – was on a roll. Toyota, by replicating Holden's RTS with TST (Toyota Suspension Tuning), delivered its first Corona that rode and handled properly. It was marred only by Holden's Starfire engine which worried motoring experts more than buyers.
| 2019 Market Review: Mitsubishi FTO/Starion/Galant/Scorpion/Sigma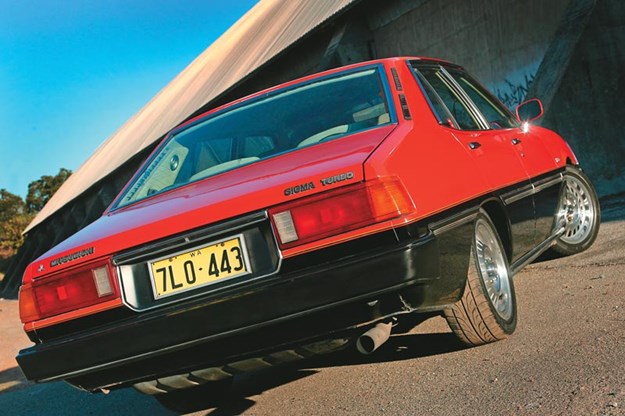 Sigma's styling is typical of 1980's love affair with wedge shapes
Datsun made a quantum leap over its dreadful 200B with a local Bluebird that featured coil spring rear suspension and rack and pinion steering that went some way to matching the Commodore. A name change to Nissan followed in September 1981 to reflect the maturing of the range.
It was Mitsubishi's Sigma and its smooth balance-shaft fours that really struck a chord with Australians; it was the biggest threat yet to the Aussie large car when it had already helped bury the Valiant.
A challenge involving Peter Wherrett, whose ABC Marque and Torque TV programs enjoyed greater notoriety than today's Top Gear, prompted Mitsubishi to lift the dynamics of its Sigma just in time to meet the new Bluebird. Mazda, the sole importer in this segment, kept all parties honest with a high-quality 626 that sold up a storm despite punitive import duties.
| Reader ride: 1981 Mitsubishi Sigma Turbo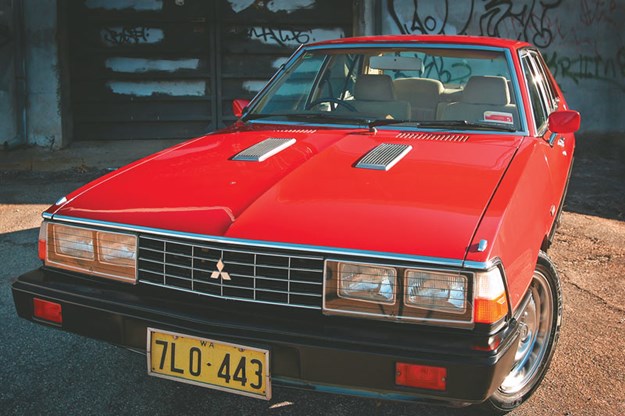 These medium cars all benefited from cheap local steel-belted radial tyre technology that Holden's RTS program had precipitated which also helped close the gap on the Commodore and Falcon.
A close look at the socio-economic factors that led to the rapid growth in size of the Australian family car after 1967 showed that the 1981 demise of the Valiant was the natural end point for the Australian large car. The large bubble of baby boomers needing to be taxied around in big family cars had passed. They were now driving their own.
Yet the Aussie large car didn't die in 1981. If Holden was able to get the VL Commodore to market five years earlier with an efficient engine and Mitsubishi was able to widen its Sigma body four years earlier for a 1981 Magna, the Aussie large car probably would have become redundant. Ford could have kept a token version of its XD Falcon alive for taxi, fleet and enforcement usage while developing its wide body version of the Telstar.
| Budget Classic: Mitsubishi Sigma GSR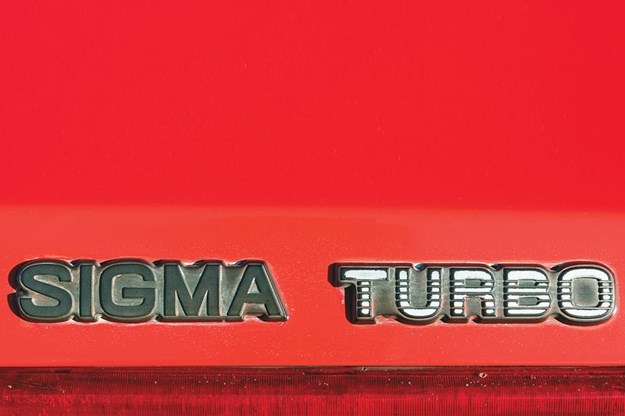 It didn't happen. The 1981 medium car boom died almost as quickly as it grew after their wheezy 2.0-litre engines failed to deliver a big enough economy advantage to compensate for the loss of grunt and space. The XE Falcon's big economy gains and civilised manners forced Holden to return with a full-sized Commodore in 1988 and the large car was given a reprieve.
Because large car sales are so often linked to fluctuations in fuel prices, the big picture reasons for their latest decline are easily missed. The main social change in Australia that has hastened the large car's second local demise was the strict new seatbelt laws that kicked in during the early-1980s requiring every vehicle occupant from the tiniest baby upwards to be restrained.
The days when a large car could be relied upon to seat four or five unrestrained children across the rear seat were over. Ford's short term response was to revive the Centafold front seat, also in 1981.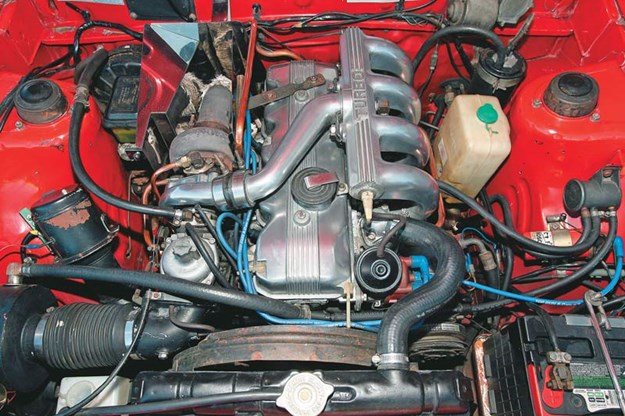 Mitsubishi's 2.6-litre turbocharged engine endowed Sigma with creditable performance
Given that few adults would want to travel long distances in any centre seating position, even in a big car, private buyers soon left the large car market in droves and returned only for the occasional sporty or luxury model.
Family buyers who needed to carry more than four were forced to buy Japanese people movers and more civilised four-wheel drives to comply with the new seat belt rules.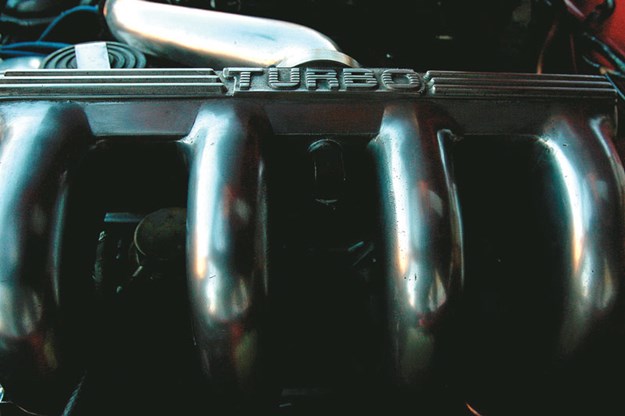 The turbo on this particular car has been updated to a reliable water-cooled version
With over two decades to exploit this fundamental shift, today's industry is catering for a market that has split into those who need family transport and those who need a basic passenger car for no more than four.
Instead of a large car being the default Aussie family vehicle choice, buyers can now choose an SUV, a 4x4, a people mover or a twin-cab ute. When today's Corolla is bigger than an EH Holden, why wouldn't it become the default four-seater passenger car choice?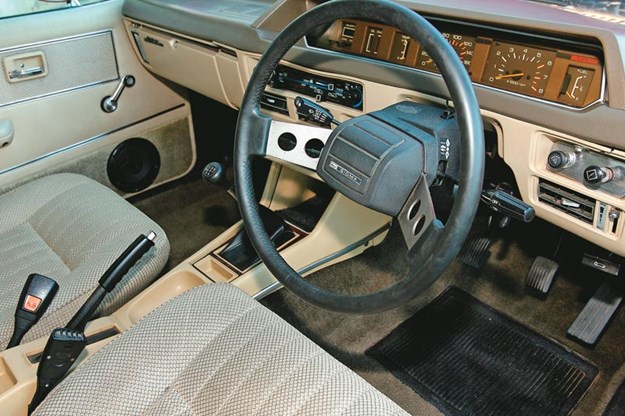 Interiors were comfortable if not stylish
The size of this shift is reflected in the 46,238 sales achieved by the Sigma/Colt in 1982 compared to the 380's tally of just 10,811 in 2007's boom market. As Mitsubishi retires the 380 exactly as it did with the Valiant 27 years earlier, the company is again in the same box seat as it was in 1981. The 2008 Lancer (and its Outlander spin-off) is Australia's largest small car for the price and therefore replicates the 1981 Sigma's advantages. The stylish Lancer is not only bigger than most Valiants prior to 1967, it's larger and safer than the first Magna which makes it even bigger than a Sigma. This time however, you can guarantee that Mitsubishi will not allow the Lancer to fade away with thirsty engines and basic dynamics that caught up with the Sigma. The road for the local Commodore, Falcon and Camry since the 380's demise has just got a lot tougher, not easier. 
OWNER: STEVEN TRLIN
Steven Trlin is the owner of our featured 1981 GH Sigma Turbo. A building surveyor, Trlin's first car was a stock GH Sigma which led to a passion for all Sigmas. However, he keeps coming back to the GH which was more compact than later models with more aggressive frontal styling. When the Sigma Turbo is not only the ultimate GH but the most desirable of all Sigmas, it's not hard to see why this car is one of many that Trlin has owned.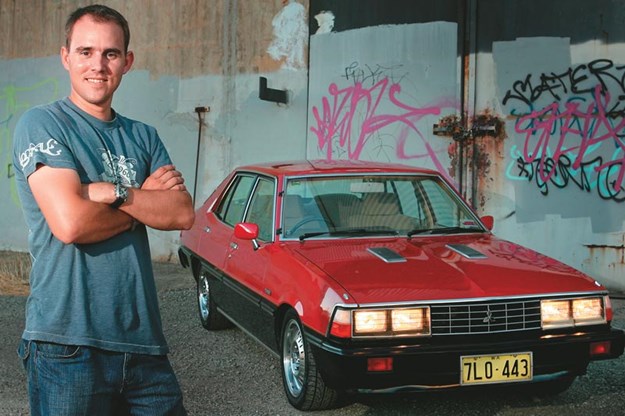 His car has a 2.6-litre automatic block which virtually eliminates the lag that plagued the original 2.0-litre version according to Trlin, while the early turbo has been upgraded for a modern water-cooled version that has survived over 10 years without maintenance. Trlin has also polished all the black crackle bits because he reckons the alloy finish is better suited to the car which is still his daily driver.
Unique Cars magazine Value Guides
Sell your car for free right here
Unique Cars magazine Value Guides
Sell your car for free right here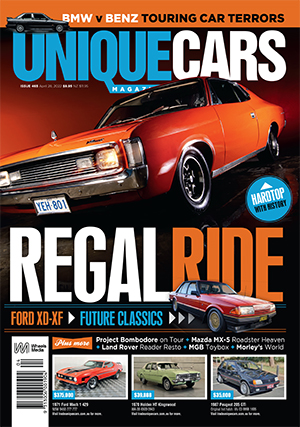 SUBSCRIBE TO UNIQUE CARS MAGAZINE
Get your monthly fix of news, reviews and stories on the greatest cars and minds in the automotive world.
Subscribe