1956 Fiat Multipla review
---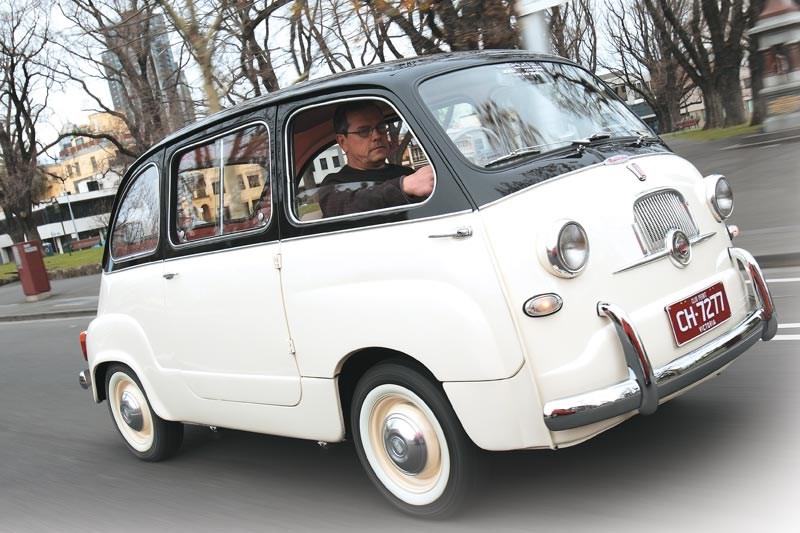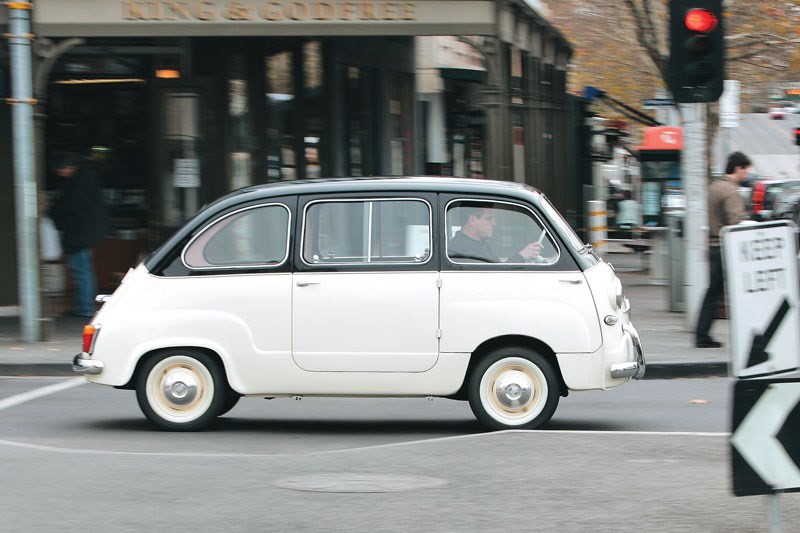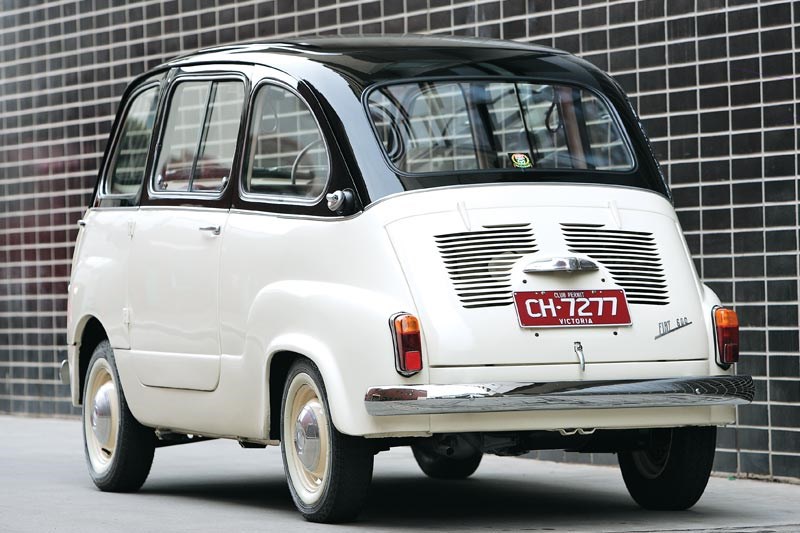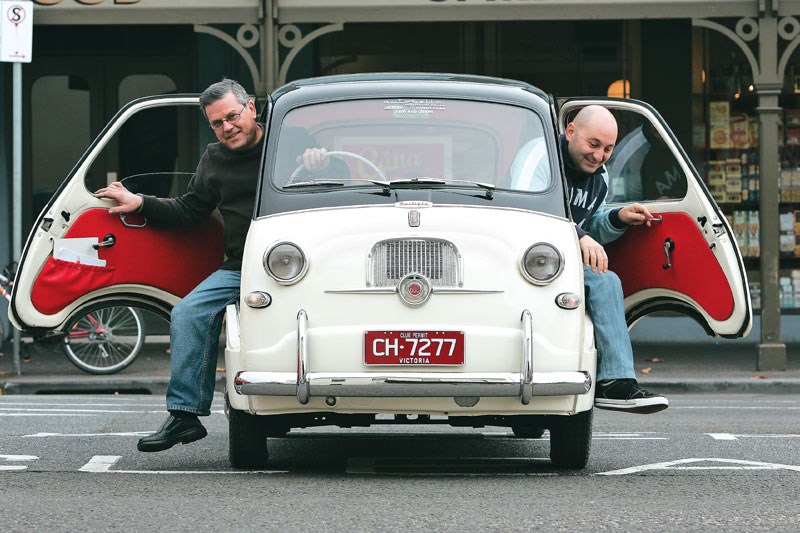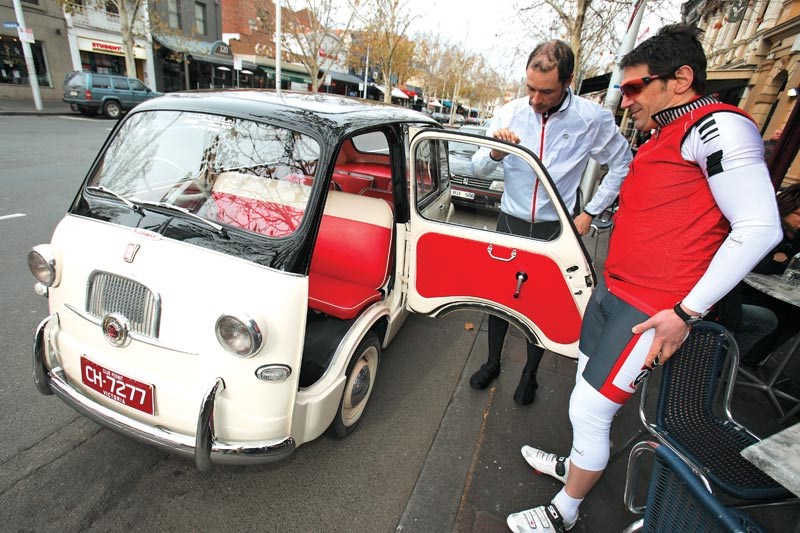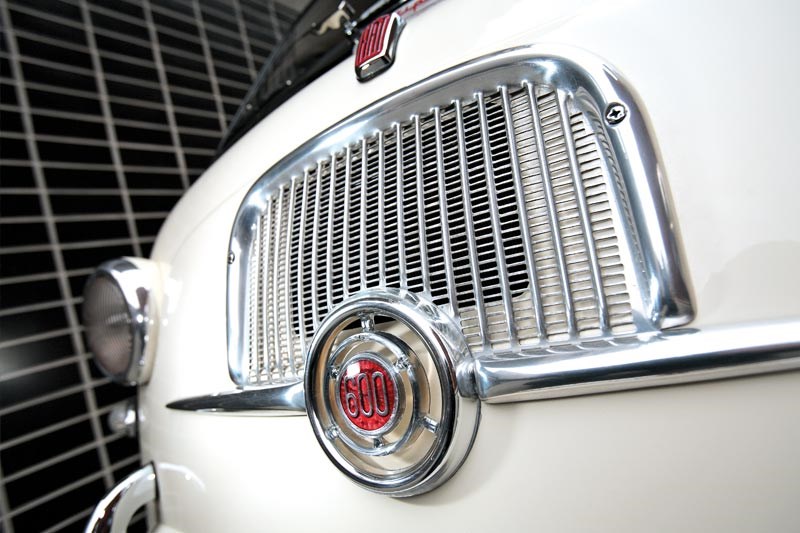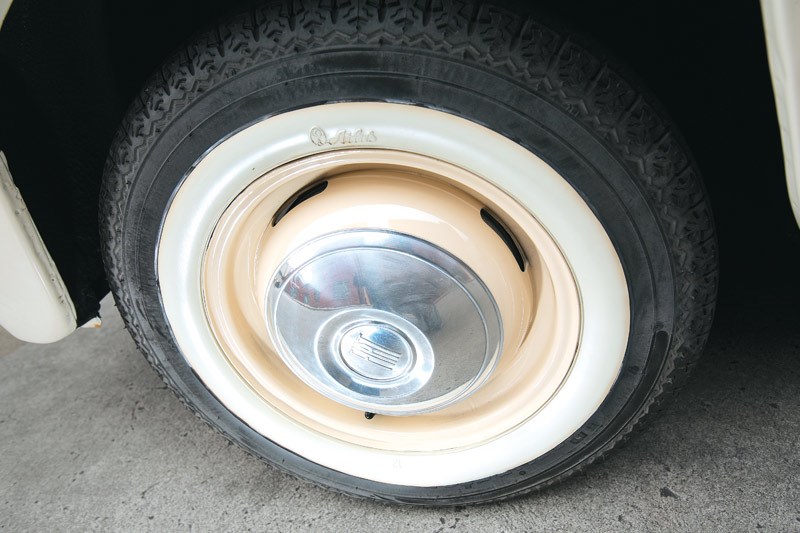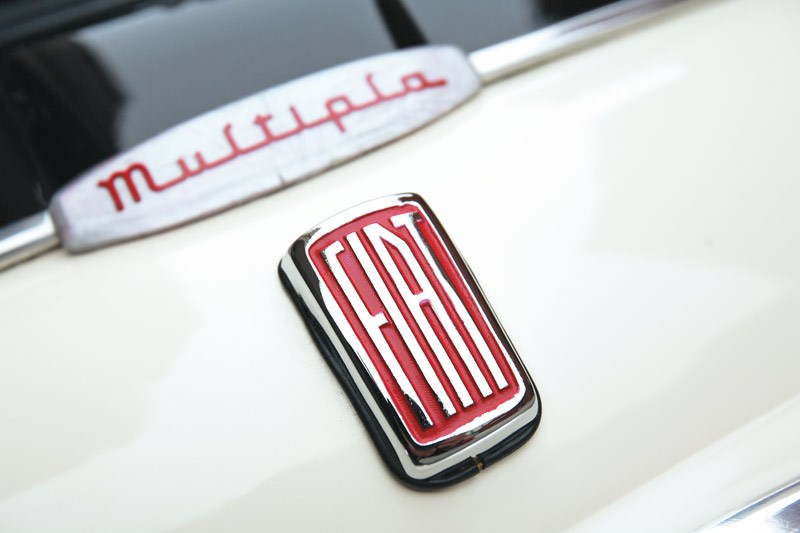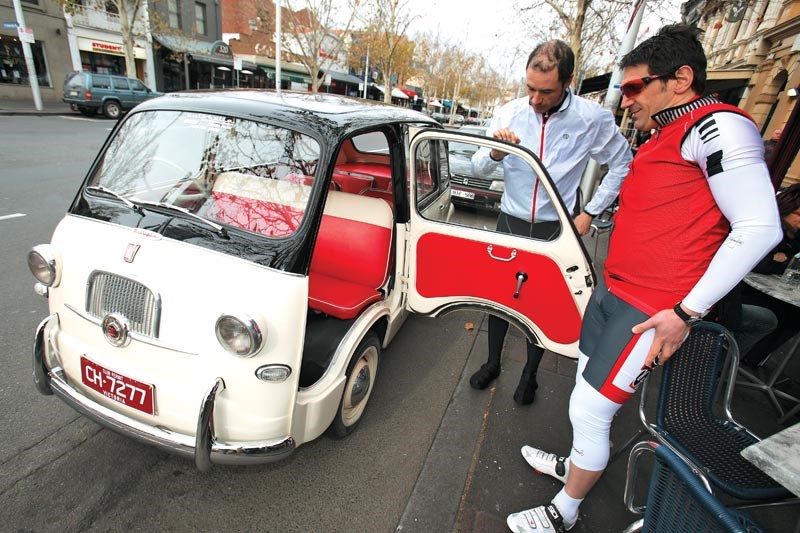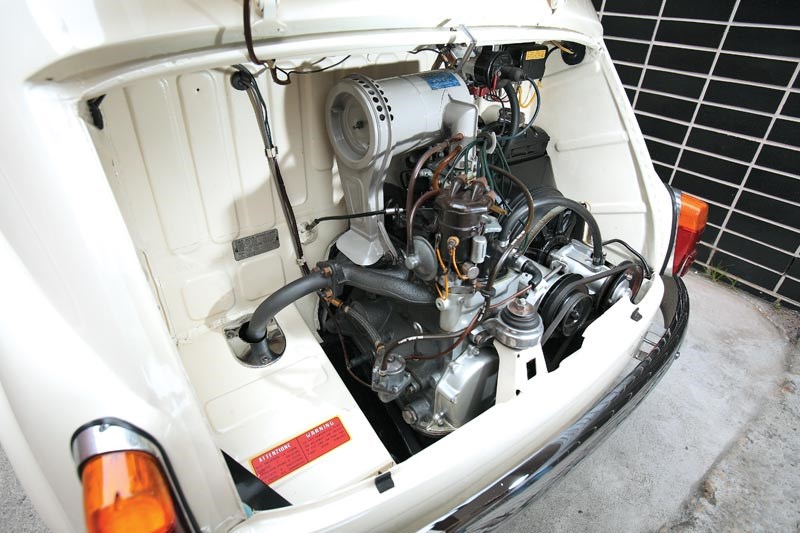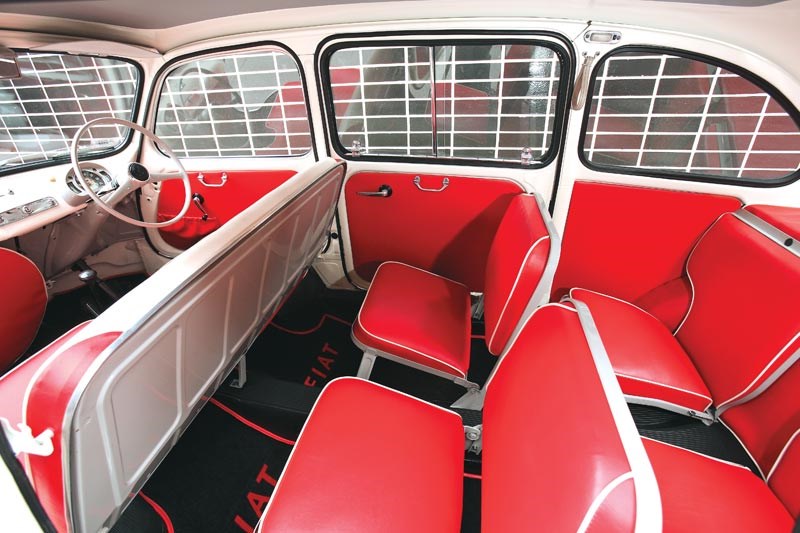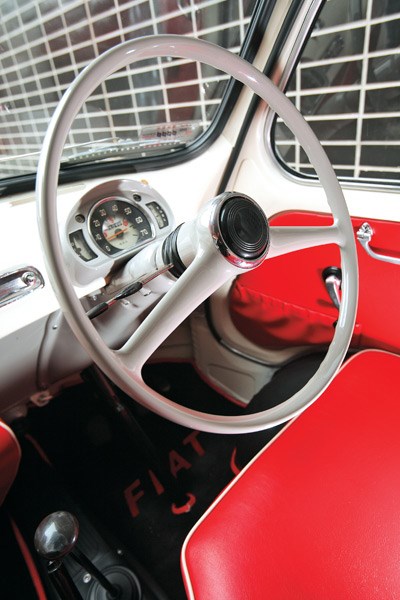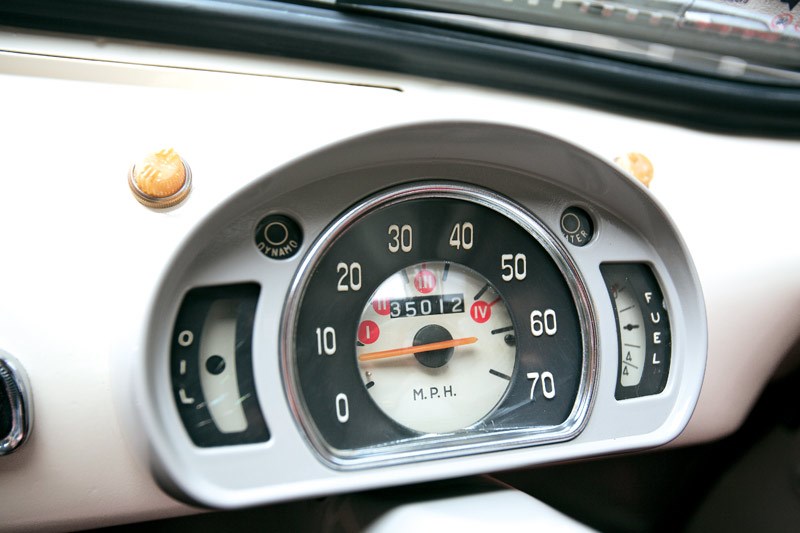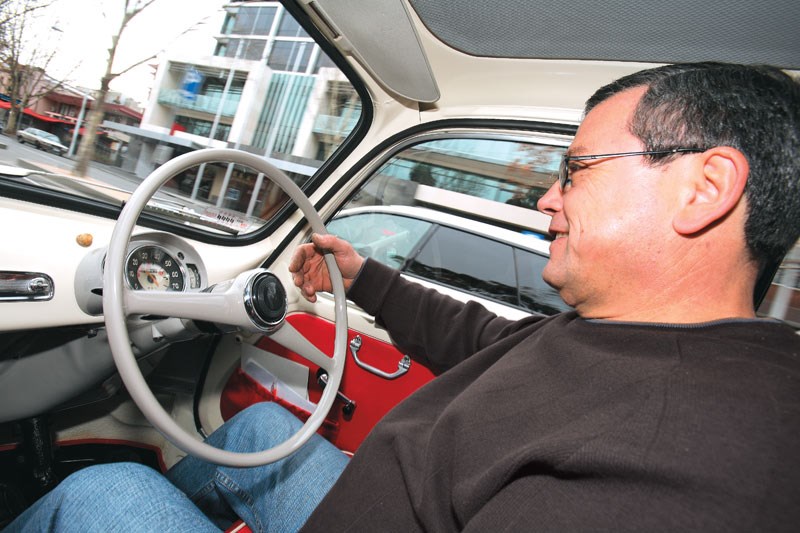 Moving people in a small car was a novel concept until Fiat's cheerful six-seater came along
From Unique Cars #288, Jul/Aug 2008 
1956 Fiat Multipla 
There seem to be moments in time where advances and ideas appear together on a global scale.
For Australians, the year 1956 is one of those when the Olympics came to Melbourne, the first all new Holden since the 48-215 arrived and television was introduced just in time for the Olympics.
For the Italians, one of the big events of '56 was the global launch of the Fiat 600 Multipla, a new model that prompted a packed engineers' conference a year later in London.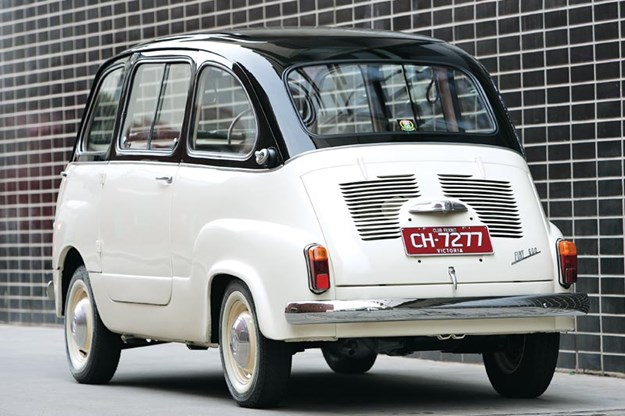 Which end is which? Tall, van-like body ensured panoramic view and maximum interior space

The Multipla, standing for a multiplicity of purposes, has survived in today's lexicon as MPV, or Multi-purpose vehicle, when it's the vehicle most likely to have invented the approach. Its minimalist, energy- efficient design was a 1956 update of the Ford Model T philosophy. In the Multipla's case, it was aimed at Italian workers who required not just family transport but a vehicle that could also support recreational and part-time work activities as well.
| Read next: Fiat 600 & Multipla review
The Multipla started as early as 1953 when Fiat was about to replace its front-engined Topolino 500 range with a series of new rear-engined models. The Fiat 500 Belvedere wagon, which was also seen in Australia, found a steady niche as a frugal dual-purpose family car that Fiat could not afford to lose.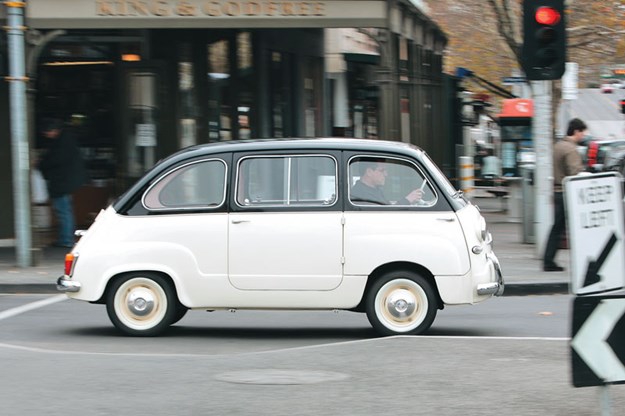 As a flexible, city runabout the Multipla had few peers
Because the Belvedere's wagon body could not be replicated on the Fiat 600's rear engine platform, Fiat's Director of Engineering, Dante Giacosa, had to initiate a totally different approach. Although Volkswagen would develop an underfloor 'pancake' engine for the conventional Type 3 wagon in the 1960s, Giacosa's design owed more to the first VW Kombi and other early rear-engined commercials, except for the fact the Multipla was way too sleek for a '50s van.
This was the genius behind the Multipla. Just 254mm longer than the Fiat 600 and not much bigger than the tiny four-seater BMC Mini, it provided up to three rows of seats for a six seater capacity or seating for two or four with massive boosts in luggage space.   With all rear seats removed, it could provide a large flat luggage area which, unlike the VW Kombi, was separated from the engine bay and could be accessed from both sides. It was a natural for taxi and light delivery duties.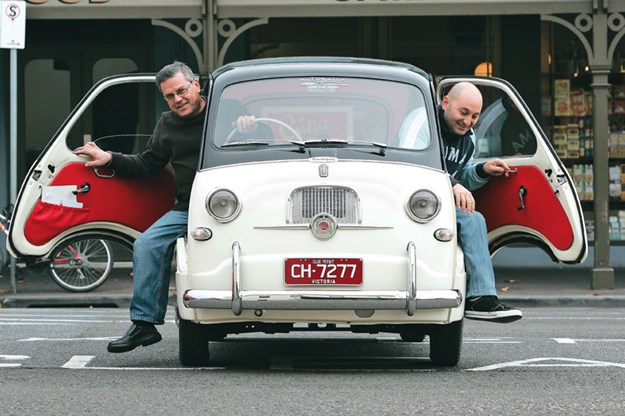 Forward-opening doors eventually outlawed by Italian authorities, causing demise of popular Multipla
The detailing was exquisite for 1956. Although the engine was a tiny 633cc, it was incredibly efficient when mated to a four-speed manual with an overdrive top gear. While it was never fast, it was a sweet, willing performer that could deliver 6L/100km while keeping a cash-strapped Italian worker and his extended family mobile. In this context, the Multipla was as much a cultural statement as a vehicle.
While it was a typical rear-engined design that shared its layout with VW, Porsche, Tatra and Renault, there were many detail differences. Fiat's engine was water-cooled with a tiny radiator and cooling fan next to the engine, unlike Renault's rear-mounted radiators which added to the length and pendulum effect of this layout.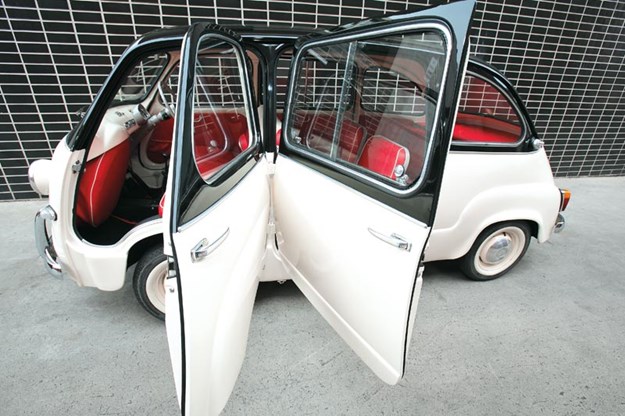 Front 'suicide' doors just one innovative aspect of Multipla 'people mover'
There was extensive plumbing that fed coolant into a heater-demister unit behind the dash that drew air from the tiny grille up front. Some wrongly assume that this grille fed the radiator but it was part of one of the most extensive heating and cooling systems in a budget '56 model.
The battery box, which sat between the rear seat and engine bay, also had its own forced-ventilation system.   Although suspension followed the typical swing-axle approach of the period, the rear end featured splayed coil over shock units attached to trailing arms with angled semi-trailing arm geometry that was a step ahead of Renault and Volkswagen. The minimal weight behind the rear wheels along with these suspension tweaks, even if it was some way short of today's best practice, ensured that the Fiat was not the big rollover risk of some of its contemporaries.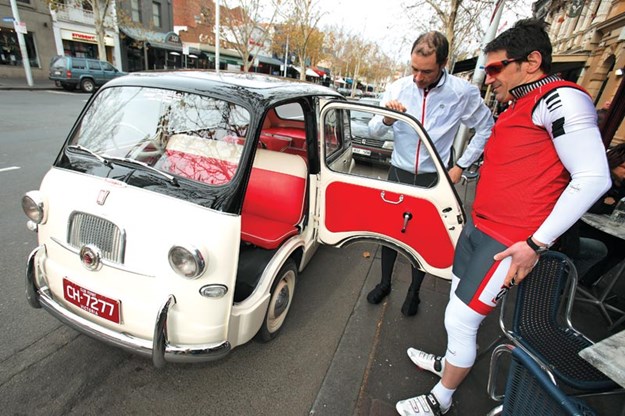 After five year resto this beauty has deservedly won many trophies
The basic Fiat 600 front suspension was swapped for the more conventional coil-spring wishbone units from the Fiat 1100. This is where Giacosa really excelled. He then ran the steering column through an almost 90 degree turn between the driver's legs while locating the spare wheel in the front compartment under the seat. With a passenger car steering-wheel angle and floor shift, it was a hoot to drive compared to most '56 models.
Vision was exceptional, as the forward-control driving position created a panoramic view, compared to the miserable flat or split screens still found in cheap small cars. The downside was its minimal crash protection, even by 1956 standards, but at least its steering column was less likely to spear the driver than almost any other car of this period, a point that didn't go unnoticed.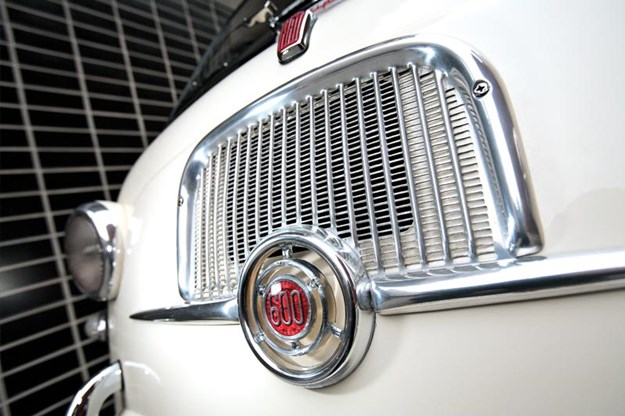 The other unusual feature critical to the design was the forward-opening suicide front doors that were unable to be changed. This would ultimately kill the Multipla long before the market would tire of it. Italian authorities insisted on Fiat switching all its front doors to conventional front pillar hinging. Australians experienced this shift in the last of the Fiat 500 models in the late-'60s, not long after the Multipla's days ended.
The Multipla's unladen 65:35 front to rear weight distribution was a big plus in terms of ride and handling. It allowed Fiat engineers to specify unusually compliant suspension for such a small car facing such huge variations in weight, when any extra weight could be spread equally over the front and rear axles.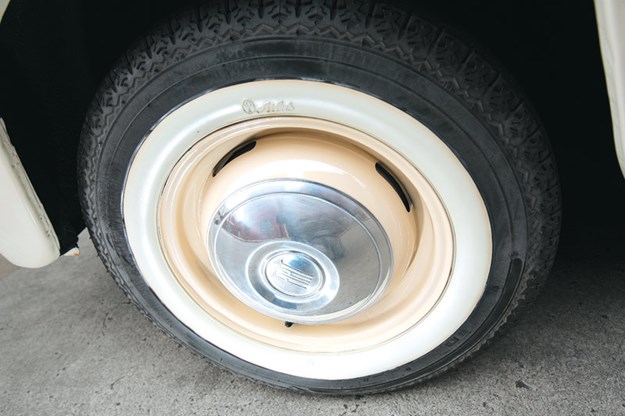 Although this still left enough negative camber on the rear end when unladen to encourage any driver to be cautious, it also generated unusually good traction in slippery conditions.
It was this combination of an amazing ride, outstanding clearance and exceptional traction matched to its space efficiency and meagre running costs that encouraged so many Australians to overlook its tiny 16kW output.
Tiny rear-mounted 633cc engine mated to a four-speed manual for feisty performance
Once Aussies had witnessed the futuristic Multipla charging through rough, deeply-rutted local roads that would bring most imports to a standstill, its lack of outright speed was rarely an issue when so many of its capabilities were of more immediate value.
A multi-purpose vehicle that could sail over our worst roads, deliver 6L/100km while providing three rows of seats within the confines of a Toyota Yaris, is no less relevant today.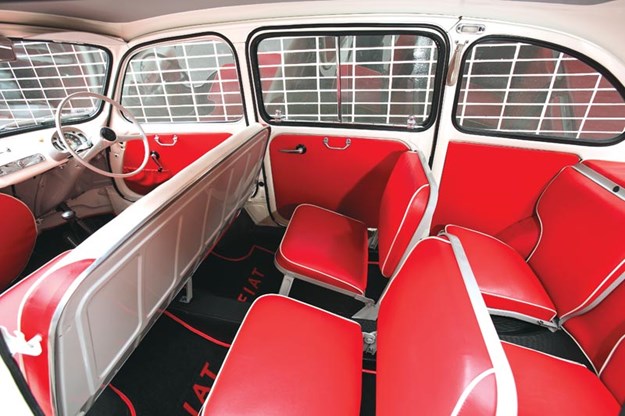 'Stretched' Fiat 600 a hit in its time due to versatile interior and excellent fuel economy
All-Rounder
Before dismissing the Multipla as a quaint, automotive dead-end, it is worth considering this Wheels summary in the November, 1957 issue. There were few vehicles during this period that generated such effusive praise: "If you want a car that'll go 45 to the gallon, trundle over hillsides and paddocks with the same effortless facility it uses on tar-sealed roads; a car that'll carry enormous quantities of luggage and freight, including bulky objects; one that'll spin around easily in restricted areas and park on the proverbial dime – and look good – there just isn't any other vehicle in Australia but the Fiat Multipla.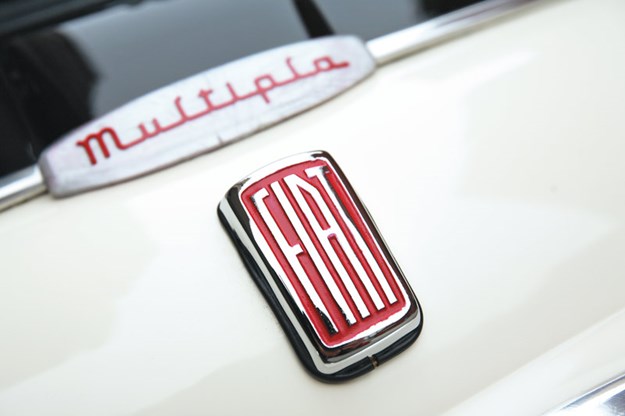 "It isn't fast, but it's durable; it isn't accelerative, but it's nimble; it is both ornamental and immensely practical. If, then, you want all these things in your small car and don't care much about how fast it is, the Multipla at 990 pounds and 12 shillings including tax, will probably be your next buy."
The Multipla name continues today in the form of another clever interpretation of a 'compact MPV'. Based on the Brava small family car, it has been a part of Fiat Europe's passenger car line-up since 1998 but is not currently for sale in Australia.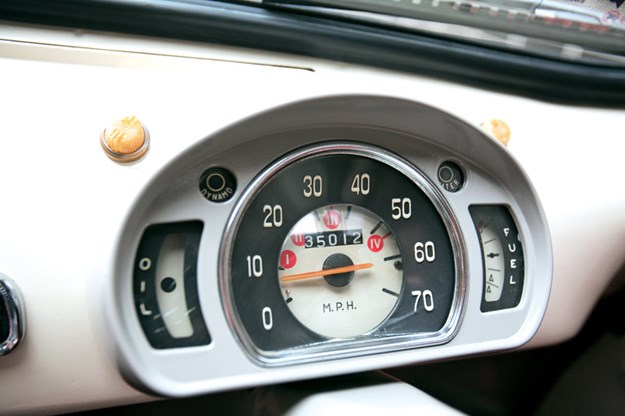 Owner - Joe Cipolla
Our featured Multipla was built late in 1955 and is believed to be one of the first, if not the first, to be registered in Australia after the model went on sale globally during 1956. Joe Cipolla, who runs a specialist exhaust business in Melbourne but did his original training in Turin, has owned it for 11 years. Since spending five years restoring it, the stunning vehicle has collected many trophies at car shows. Even though it shares garage space with a Porsche and Mercedes-Benz, Joe's passion is the Fiat Multipla. He cites its fine engineering, fun to drive, great vision and looks as the main reasons. He also owns two rear-engined Fiat 500 examples, a 600D and a 1500 Mark III.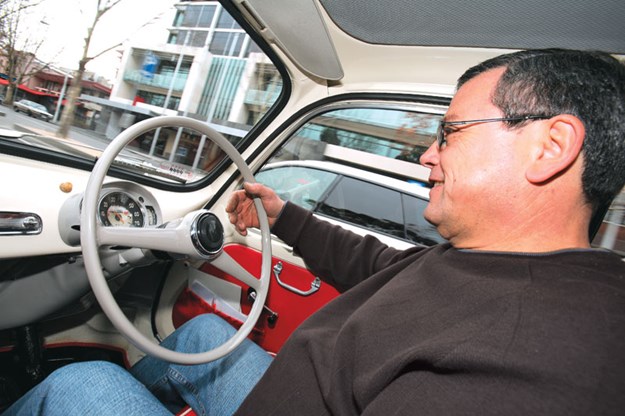 Unique Cars magazine Value Guides
Sell your car for free right here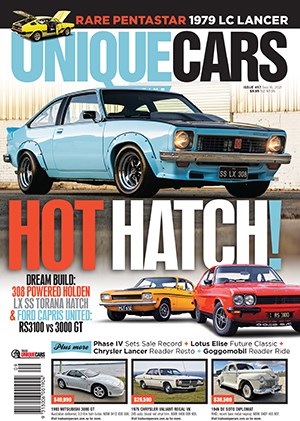 Subscribe to Unique Cars Magazine and save up to 42%
Australia's classic and muscle car bible. With stunning features, advice, market intelligence and hundreds of cars for sale.
Subscribe