1965 Lotus Cortina tribute
---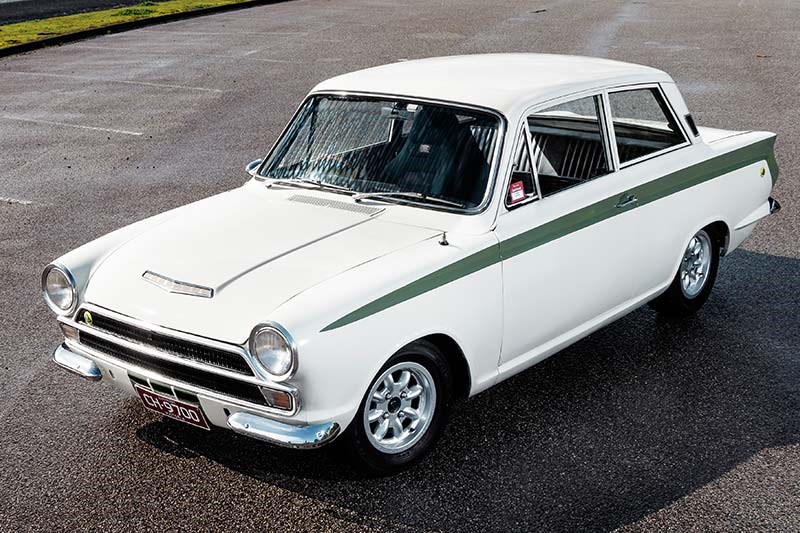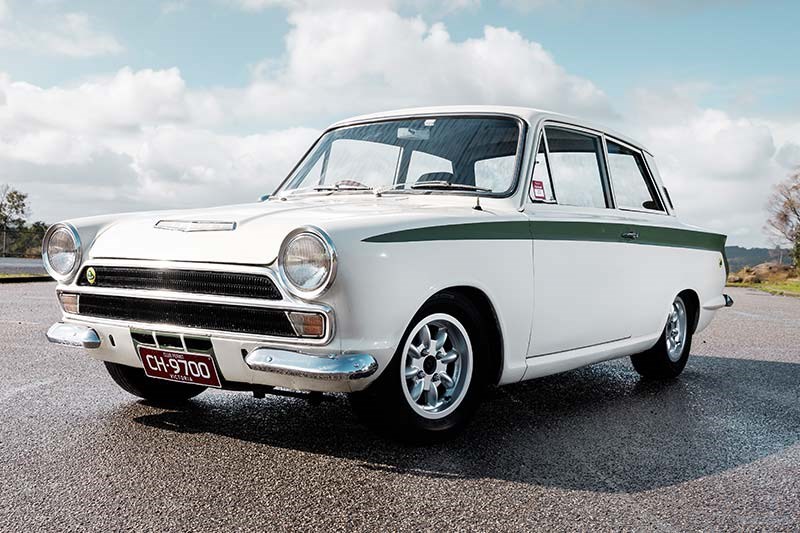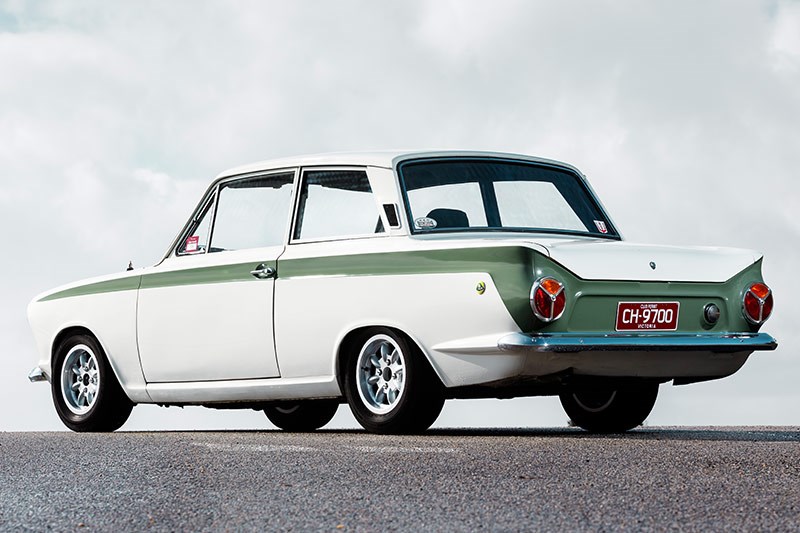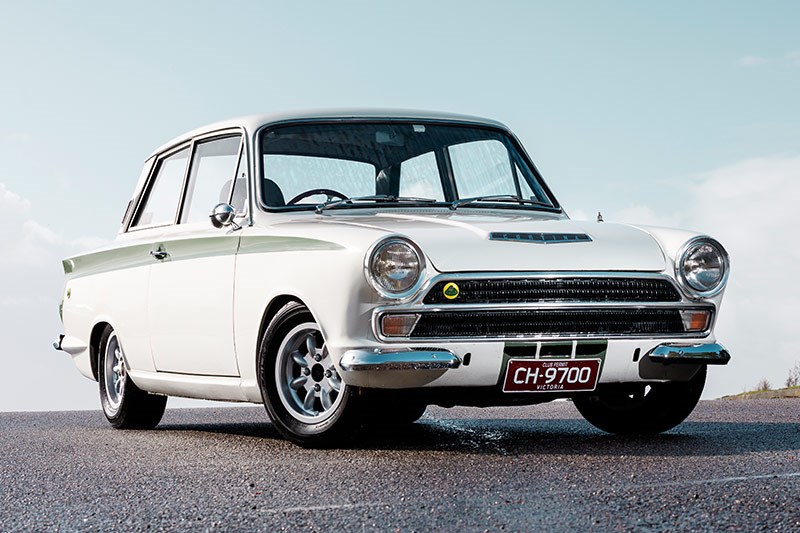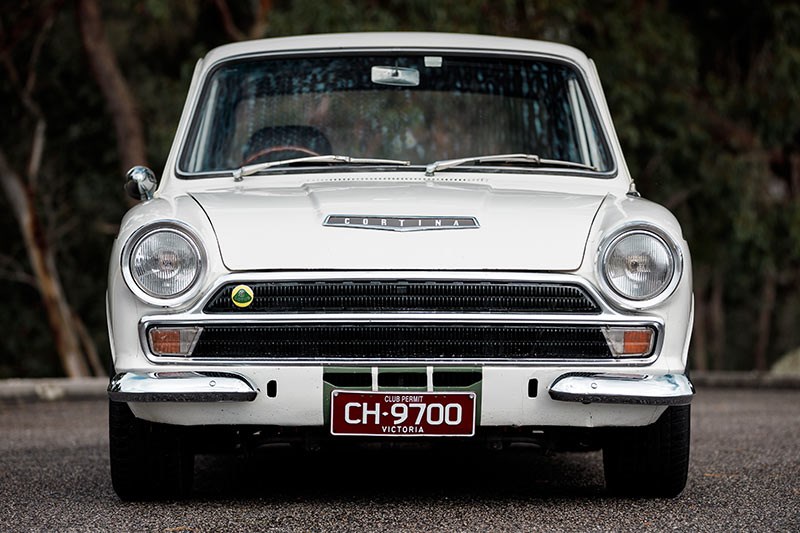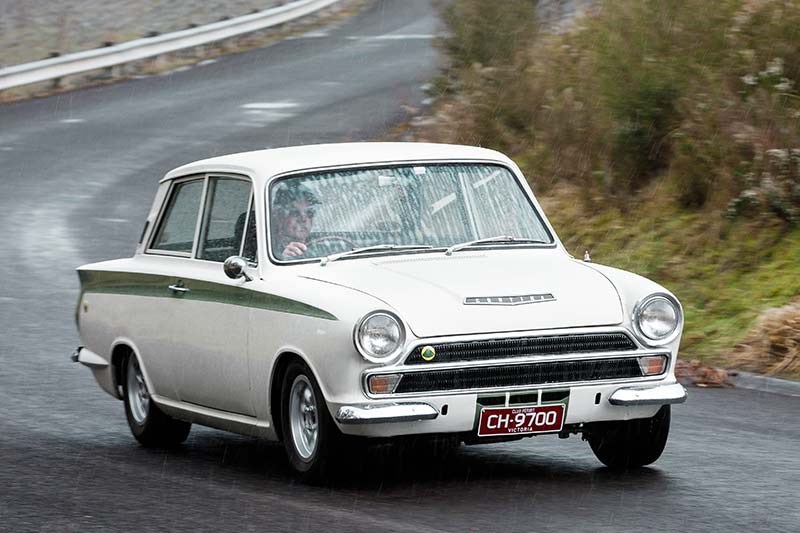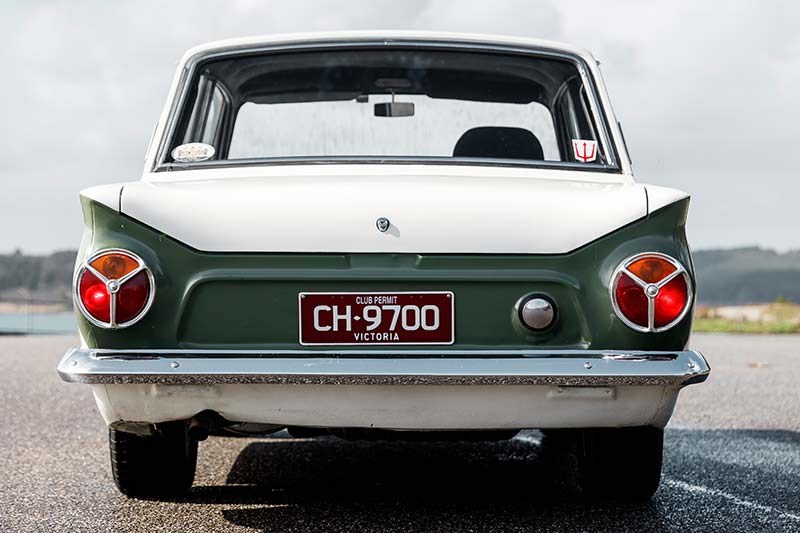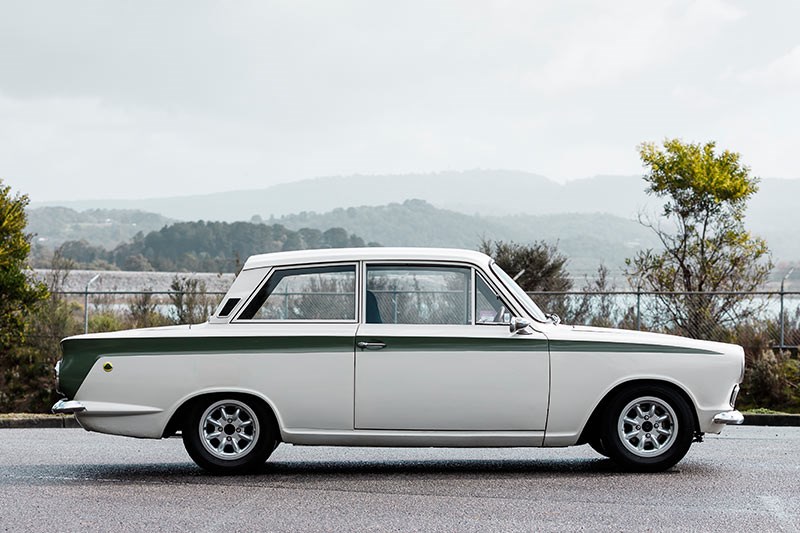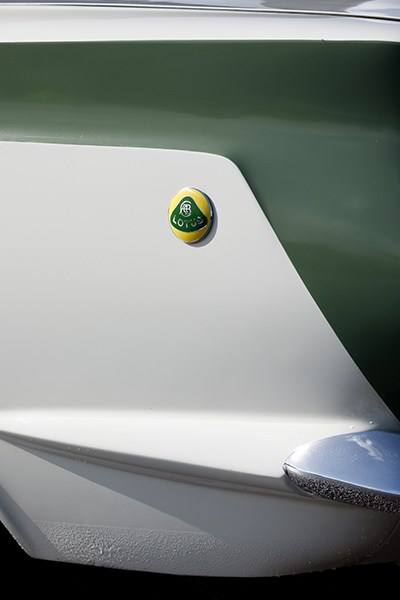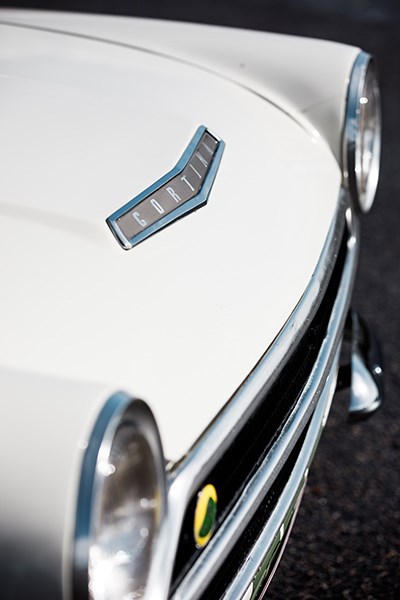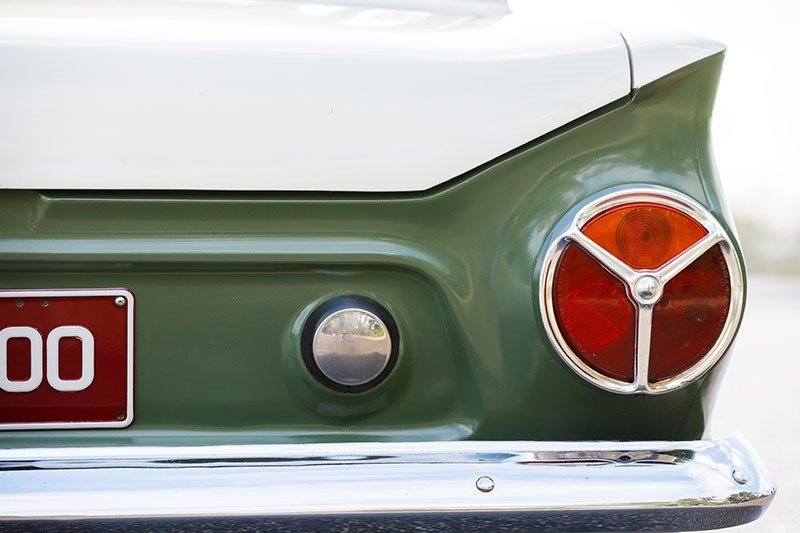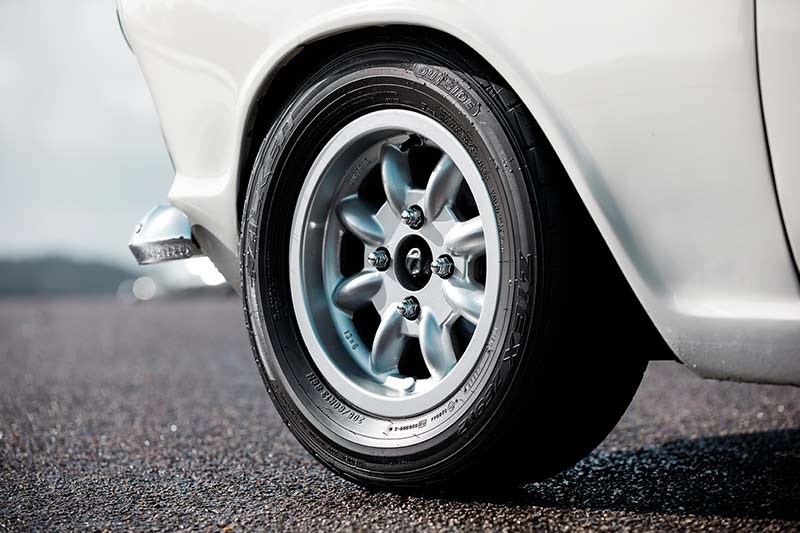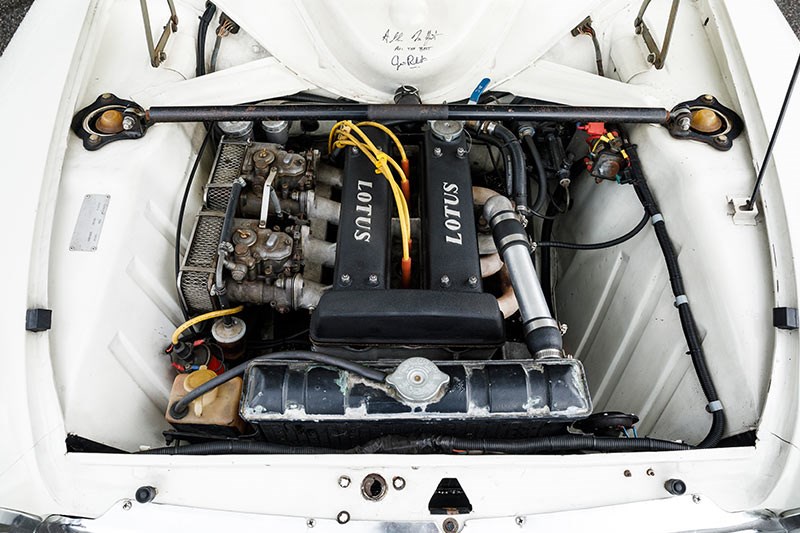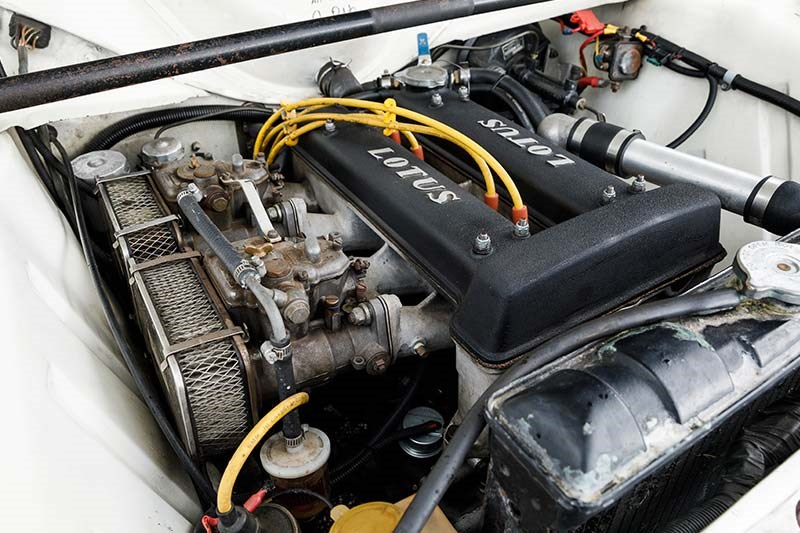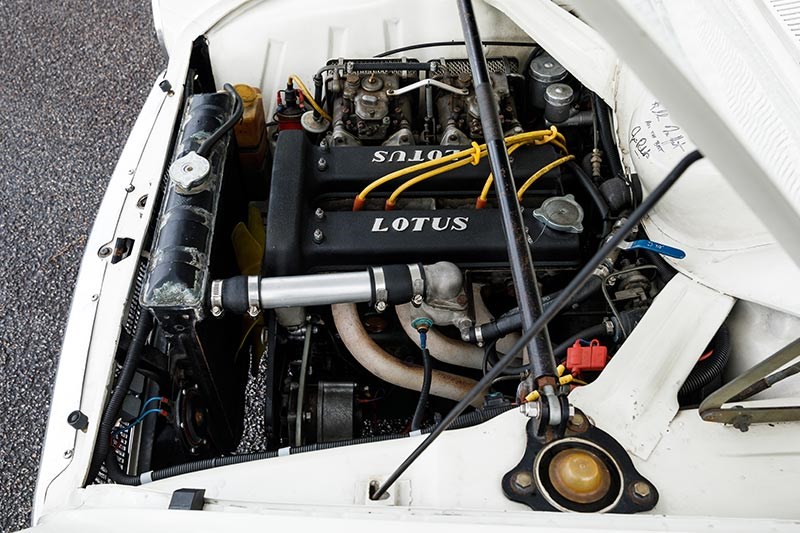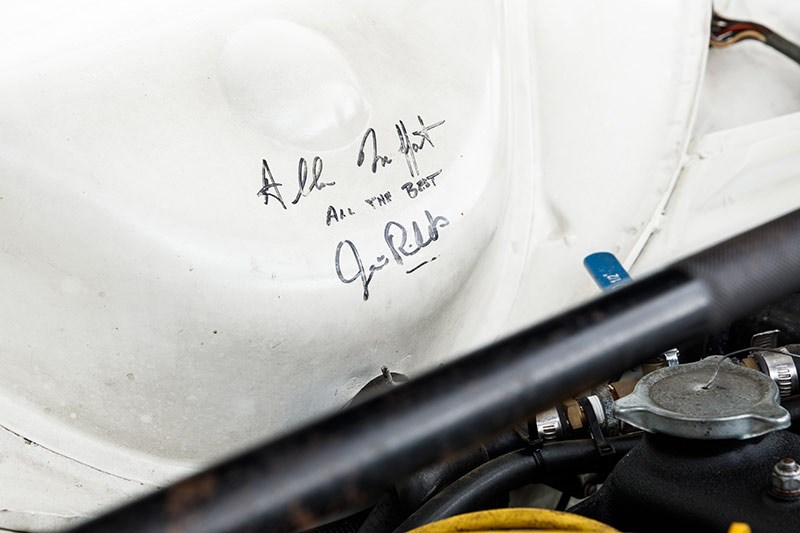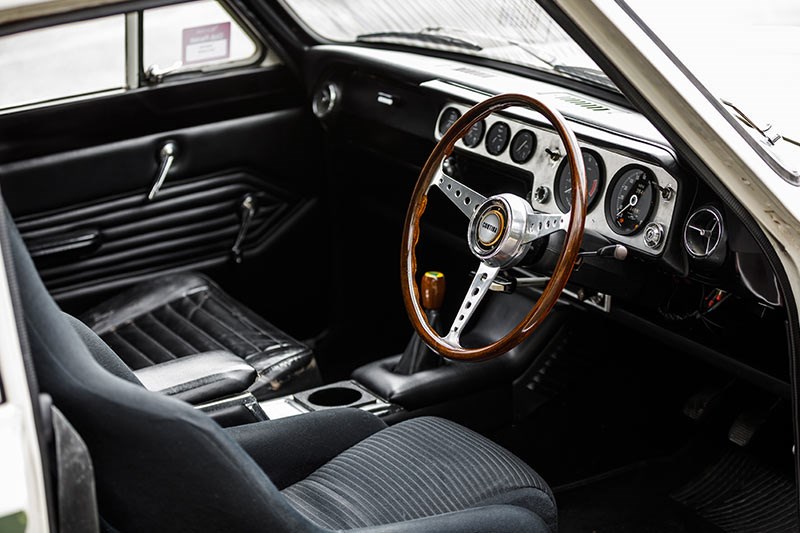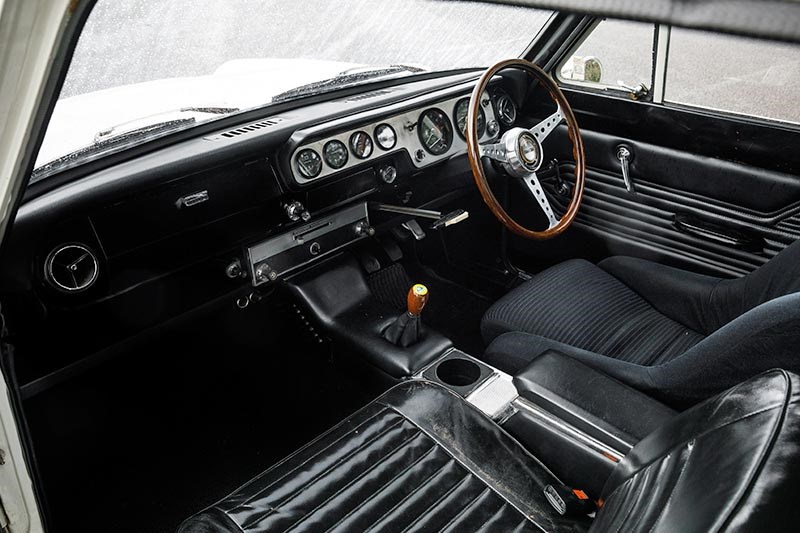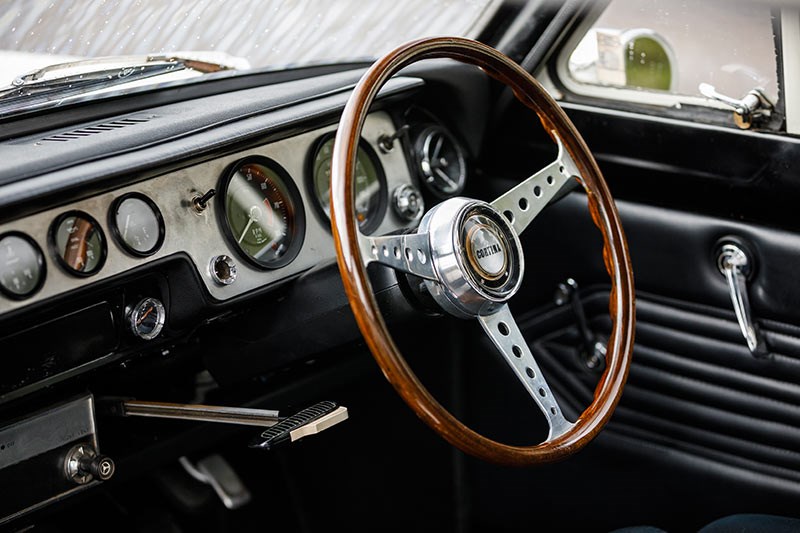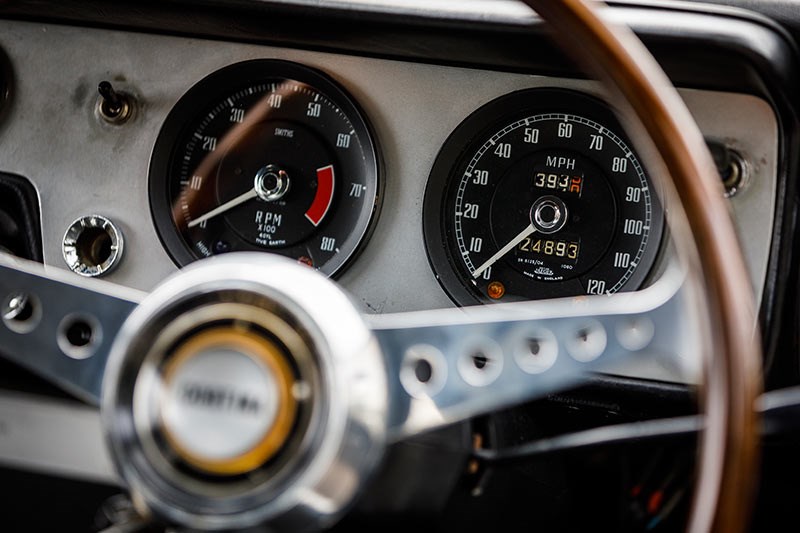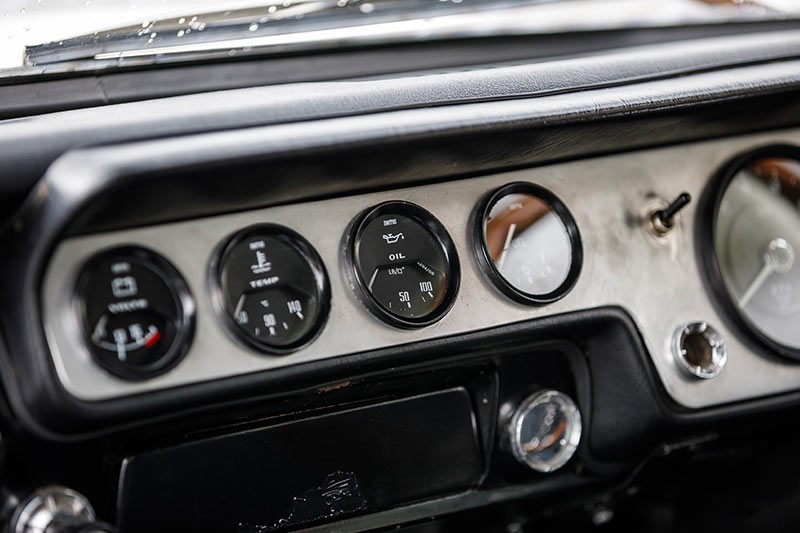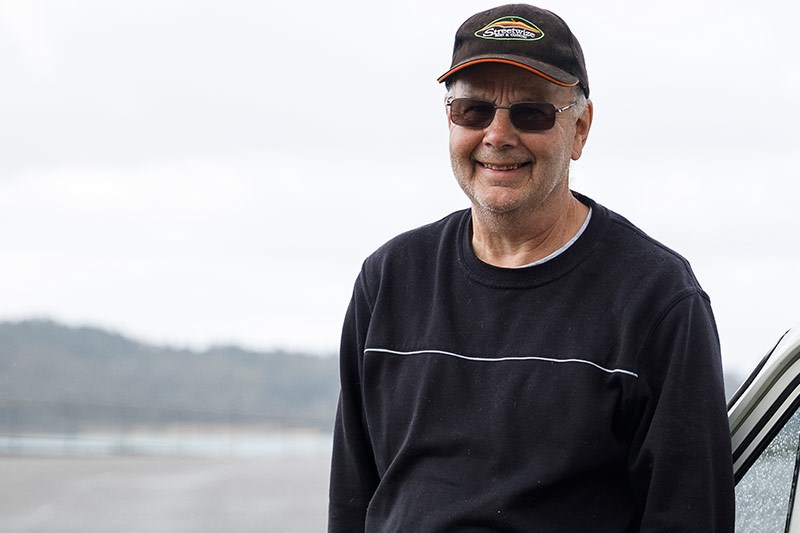 This convincing-looking tribute has turned out to be an all-weather gem
1965 Lotus Cortina tribute
Talk with any fan of British performance cars and the name Lotus Cortina is very likely to crop up. Developed at a time when the Ford corporation was following the "total performance" mantra, this sixties gem was a ground-breaking car for its day. Based on what might otherwise be a relatively humble four-seater platform, it turned into a hugely successful competition car.
The defining influence on this model was Colin Chapman's Lotus outfit, which had previously danced around the idea of an Elan partnership with the giant American firm. While Ford proved unwilling to indulge in Chapman's own designs, it was interested in a partnership based on developing one of its own products for competition.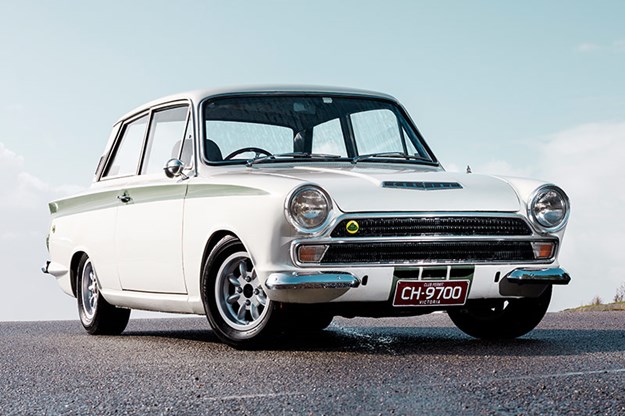 Cars that looked a lot like this had huge success on the racetrack and in rallying 
So the humble MkI Cortina, in two-door form, underwent some pretty radical changes. Most prominent of course was the twin-cam development of the Kent four-cylinder engine series, pumped out to 1600cc to meet race class rules. The performance boost was significant, claiming some 105 horses initially and later tuned for 115. That lot was matched to a close-ratio four-speed transmission.
| Our Top Ten Fords #5: Lotus Cortina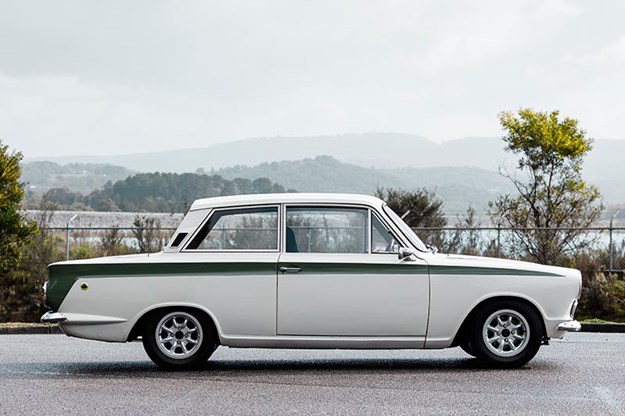 That profile helped to sell a lot of Cortinas
Early versions of the car went with some fairly radical chassis changes, including a trailing arm rear end with coilover suspension, similar to Chapman's Clubman design. This required extensive bracing of the body and ultimately created a raft of reliability issues. Ford eventually changed this back to a far more robust and conventional leaf spring set-up, which ironically turned out to be a little lighter.
There were also significant changes to the front end, while the brakes were Girling power-assisted discs up front and large drums on the rear.
| Read next: 1965 Ford Cortina GT500
Genuine Lotus Cortinas – particularly the early editions with the Chapman rear end – are worth a small fortune and many of the survivors are now effectively museum pieces that only see light on a sunny day. The car you see here is a little different. Owner Geoff Bower (we've featured a few of his cars in the past) cheerfully admits it's a tribute car and gets a lot of use out of it.
| Read next: Lotus Cortina Reader Resto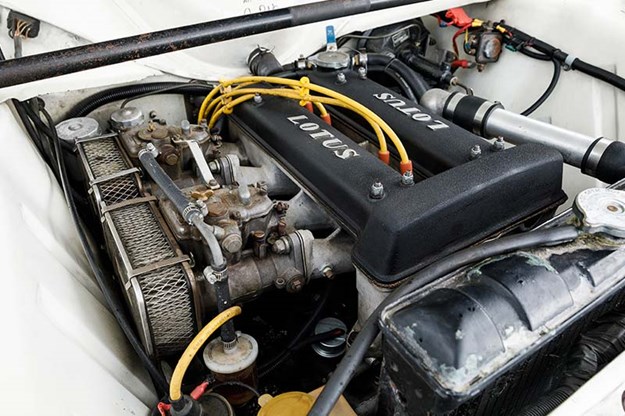 The Lotus mods to the Ford Kent base completely changed the nature of the engine
It's similar in spec to the original – with the twin-cam engine running twin 40mm Weber carburettors – but has a few differences such as a T9 five-speed transmission out of a Sierra. It's also running slightly larger than stock wheels – six-inch Minilites out of the UK.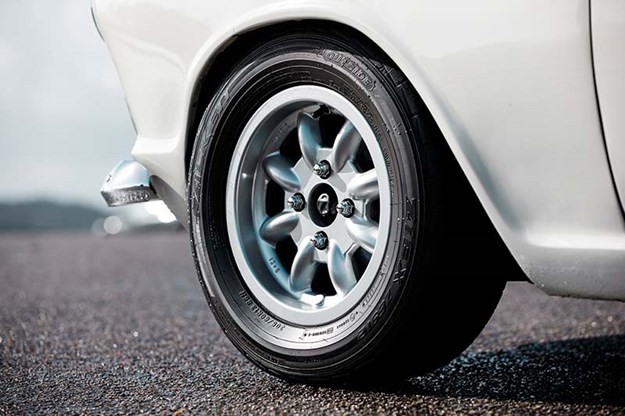 Real Minilites set off the looks
For him, the whole Lotus relationship goes back a long way. "My first job as a young bloke was in a garage in Camberwell,  around 1965, and a Lotus Cortina used to come in," he says. "One of the customers had a real one, and from that moment on I loved them. It never left me."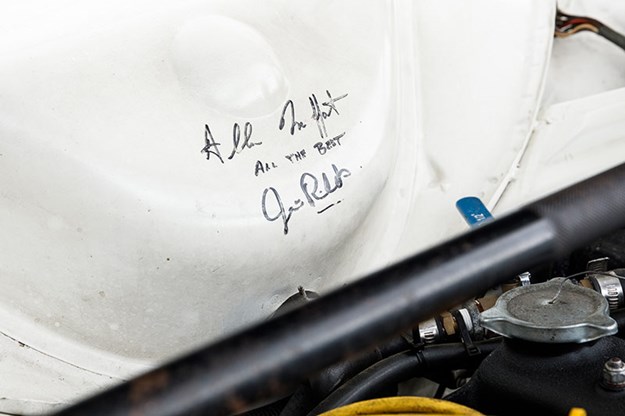 Some 50 years down the road, he spots this car at a small-Ford show, makes a beeline for it and gets chatting with the owner. They exchange phone numbers and, four weeks later, the owner calls, asking if Geoff would be interested in buying the car. "I didn't hesitate," he explains, "I went over, gave him what he asked for and drove it home with a huge smile on my face."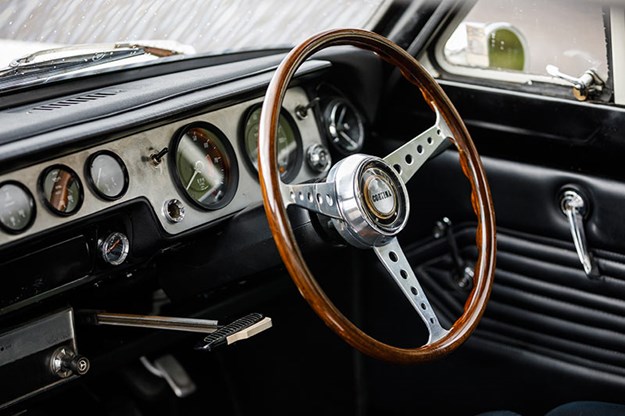 So what's it like to drive? "It's great to drive and I drive it a lot, no matter what the weather. In the rain or the heat, it's fine." You see the grin spreading on his face as he talks about the car – it's great to see the magic is still working after more than five decades.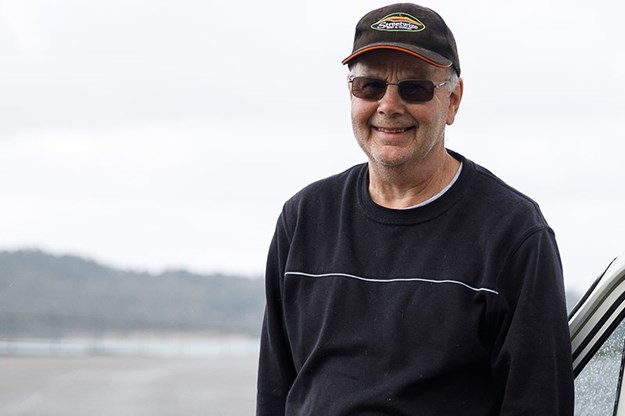 1965 Lotus Cortina tribute specs
BODY: 2-door sedan – steel
ENGINE: Twin overhead cam 1558cc inline four
POWER: 86kW @ 5500rpm
TORQUE: 146Nm @ 4500rpm
TRANSMISSION: 5-speed manual
SUSPENSION: Front – indep. coils, tube shocks. Rear – live axle with leaf springs, tube shocks
BRAKES: Disc front and drum rear, power assist.
WEIGHT: Approx 900kg
Unique Cars magazine Value Guides
Sell your car for free right here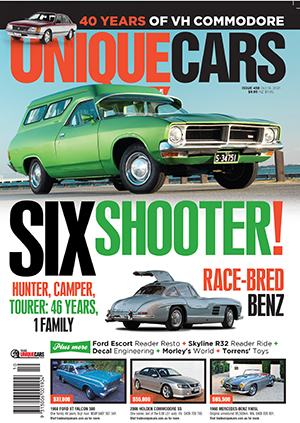 Subscribe to Unique Cars Magazine and save up to 42%
Australia's classic and muscle car bible. With stunning features, advice, market intelligence and hundreds of cars for sale.
Subscribe