Bygone Brands - Pontiac
---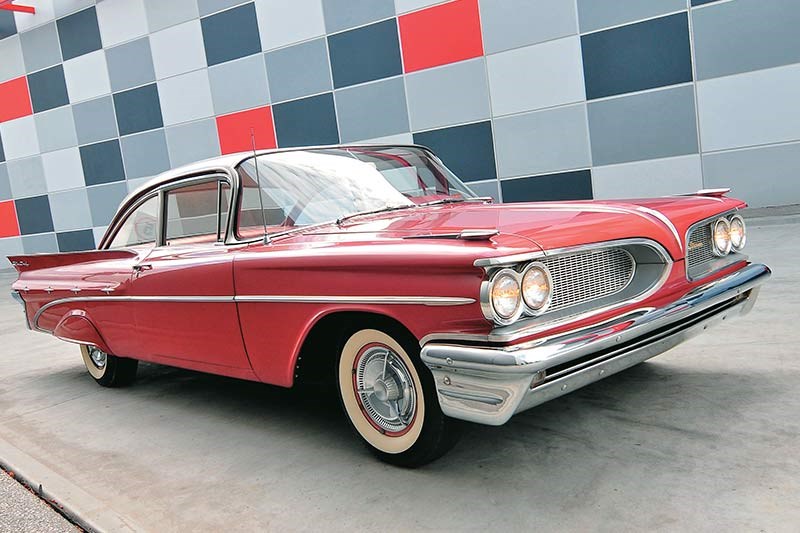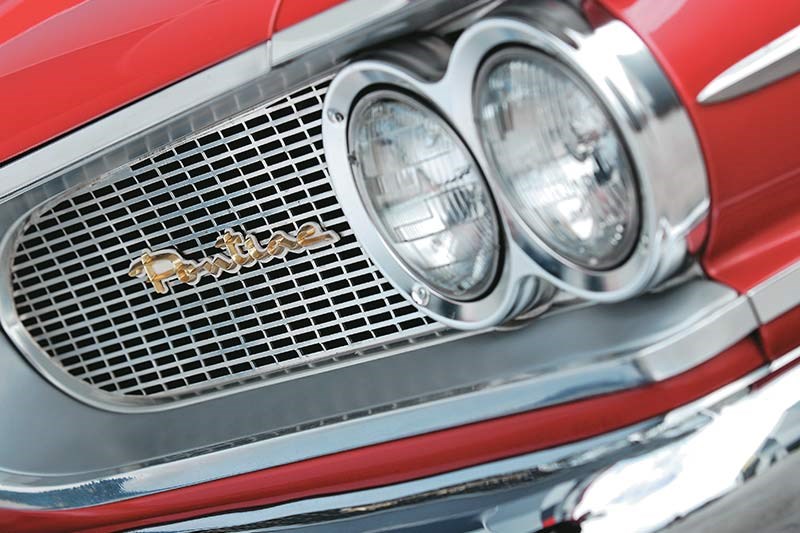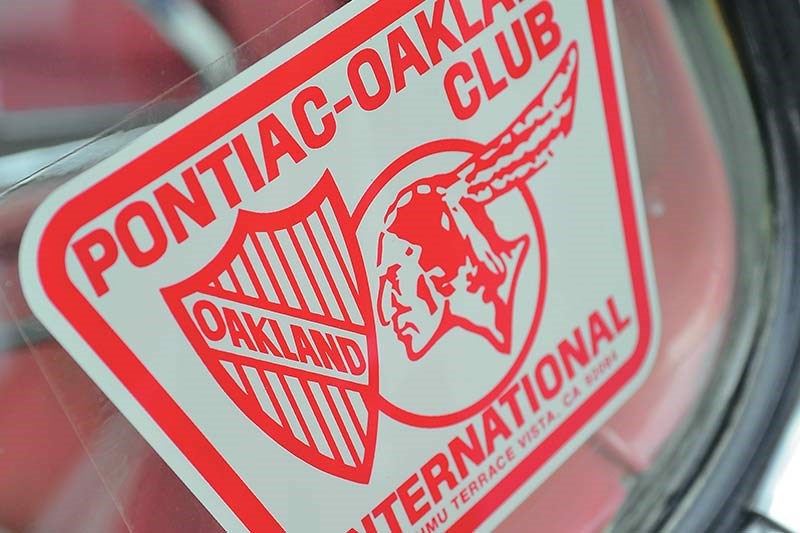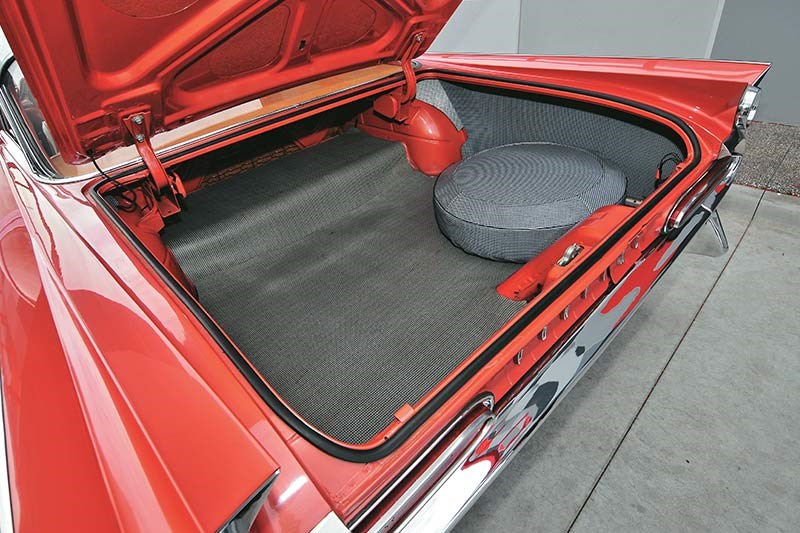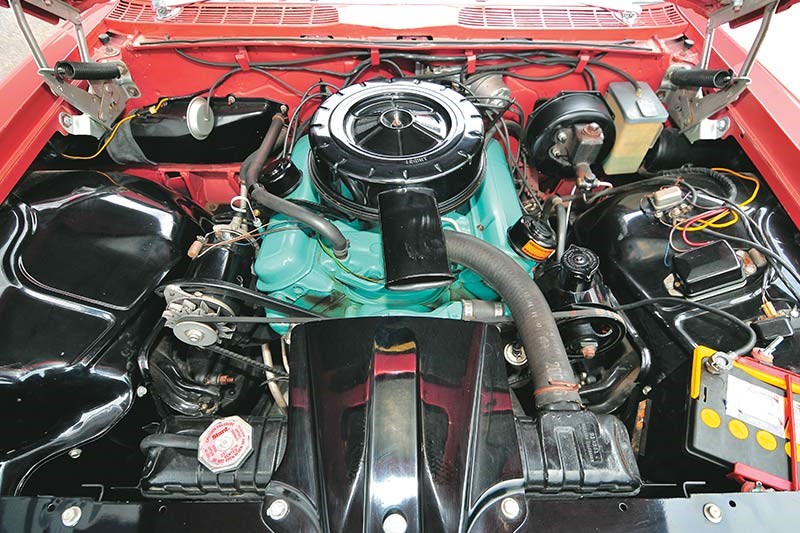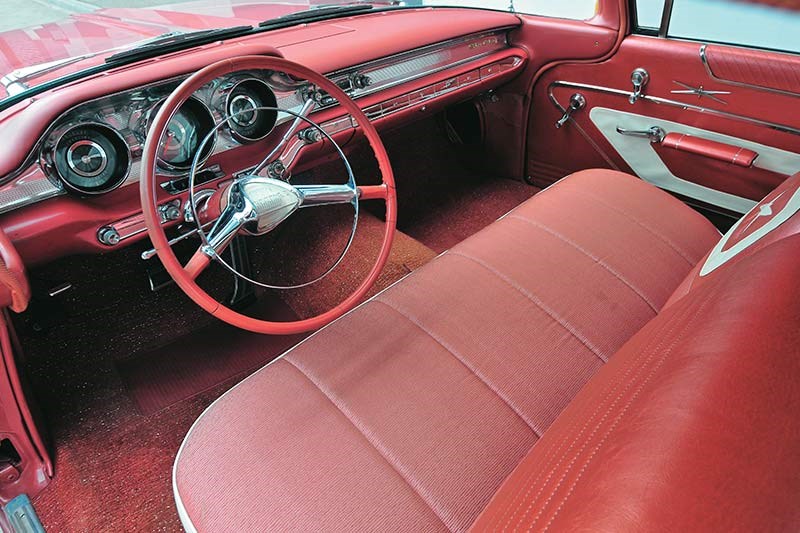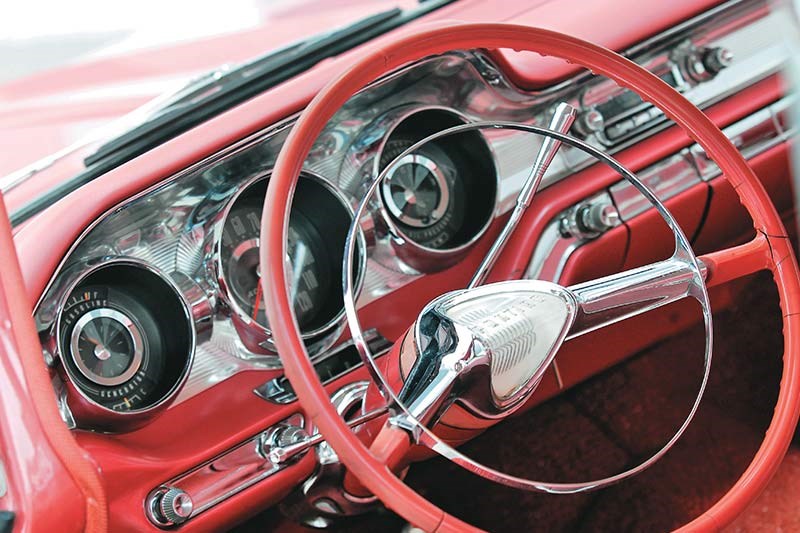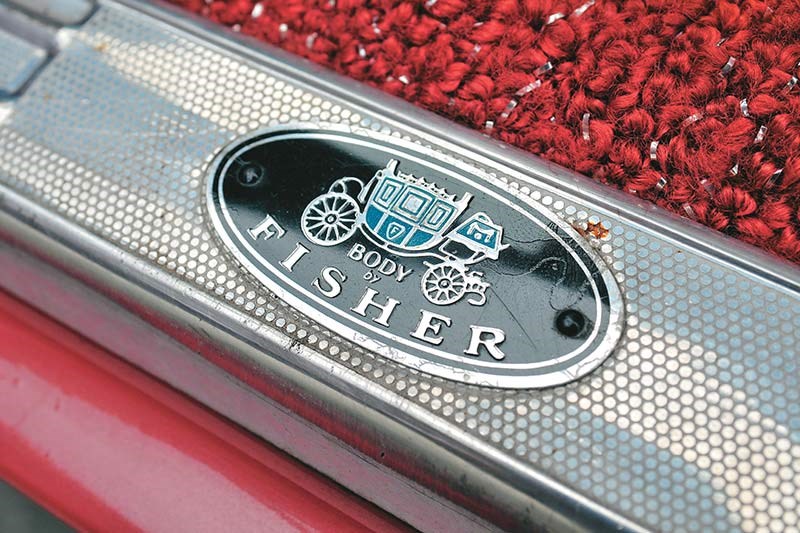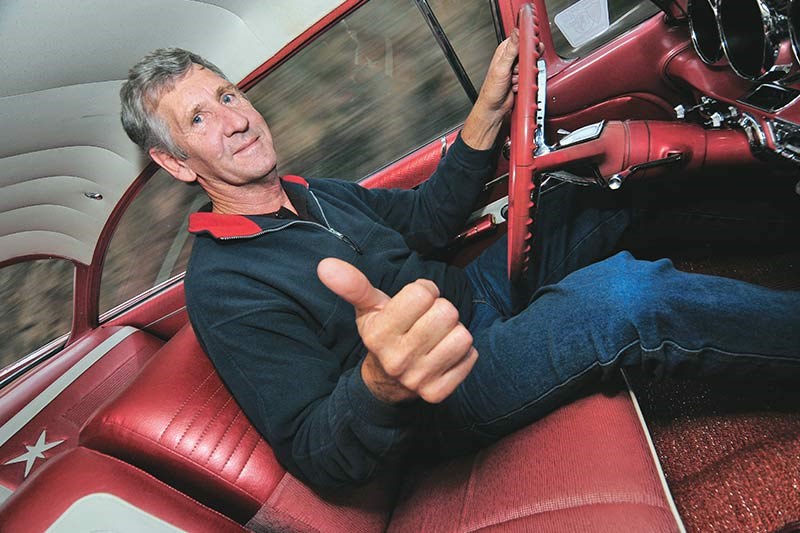 Not even Australia's finest could save GM's muscle car brand
By this time next year, the brand that built its empire on the catchphrase 'We Build Excitement' will be gone and with it Australia's best chance to tap the North American market.
From Unique Cars issue 300, Jun/Jul 2009
Pontiac was born in 1926 as an offshoot to the Oakland brand. The bargain-priced six-cylinder range was an immediate success and within three years ranked fifth on US vehicle sales charts. Three years later and with the Great Depression destroying the world economy, hundreds of automotive brands including Oakland had disappeared but Pontiac was among the few to defy the Crash and exploit the post-WWII automotive sales boom.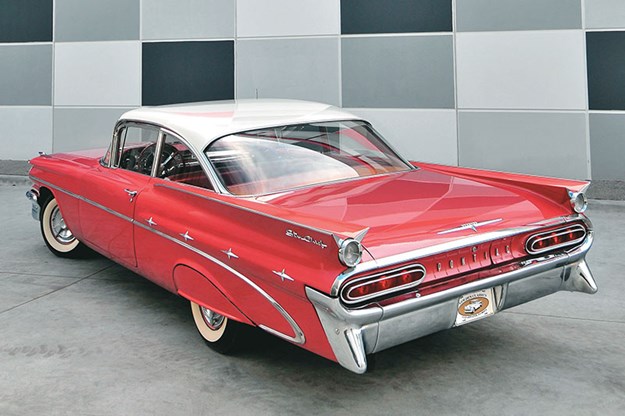 By the mid-1950s, Pontiac was leaving buyers in no doubt that its products were aimed at those who appreciated cars with a sporty shape and healthy dose of high-performance. Names like Catalina and Bonneville evoked motor sporting imagery and were supplemented from 1962 by the Grand Prix and Le Mans.
While the first Chevrolet V8 displaced a meagre 4.3 litres, Pontiac's mid-'50s powerplants were headlined by a 347ci (5.6-litre) lump that delivered up to 190kW. In 1958, Buick-inspired styling pushing the weight of some models beyond two tonnes demanded an even meaner 6.2 litre engine.
| 2019 Market Review: Pontiac 1957-1980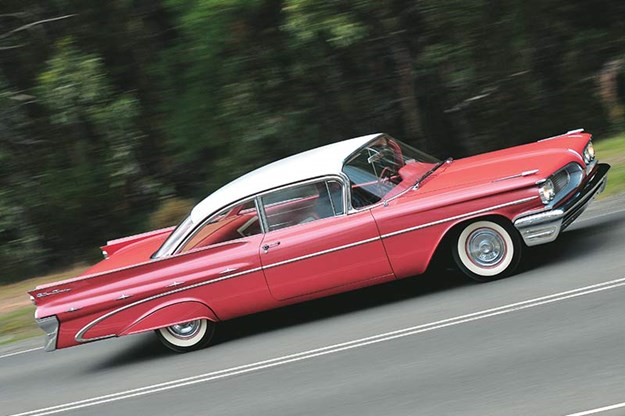 Conscious that its high-performance models were being priced beyond reach of enthusiastic owners, Pontiac's next ploy was to rip up the rule book and create the most emulated model in its long history.
The mid-sized GTO with its hulking 6.4-litre engine and bargain basement pricing was built from 1964-71 and almost 400,000 were made. It also spawned a performance car genre that continues to inspire enthusiasts the world over.
| Buyer's Guide: Pontiac GTO 1964-72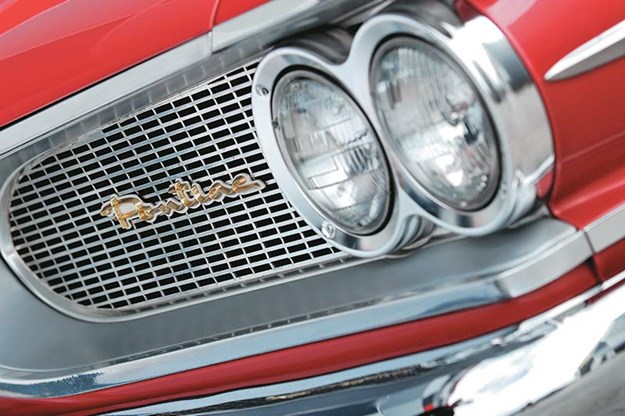 Throughout the '60s, Pontiac maintained a clear third place in US car sales rankings with production peaking during 1968 at 910,000 cars. The word 'cars' is used advisedly because, at a time when market leaders Chevrolet and Ford were hitching their futures to pickup trucks and delivery vans, Pontiac's 'golden era' delivered nothing but passenger and performance-focussed models.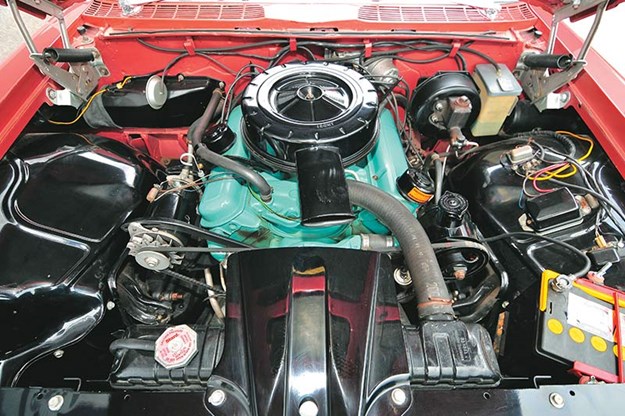 Grunty 6.5-litre engine is the same donk that Pontiac bolted under the bonnet of its famed GTO
Australia had been a popular destination for Pontiac chassis and mechanical parts since the 1920s. With bodywork by Holden, sales for 1929 topped 3000 cars before dipping to a catastrophic 121 during 1931. In the '50s, austerity measures curtailed local assembly until Canadian-supplied components could fill the breech.
Alongside the Laurentian and Parisienne models assembled during the '60s by Holden came boat loads of fully-imported US Pontiacs – often sold by the same dealers entrusted with marketing the more basic local models.
| Read next: 1967 Pontiac Laurentian review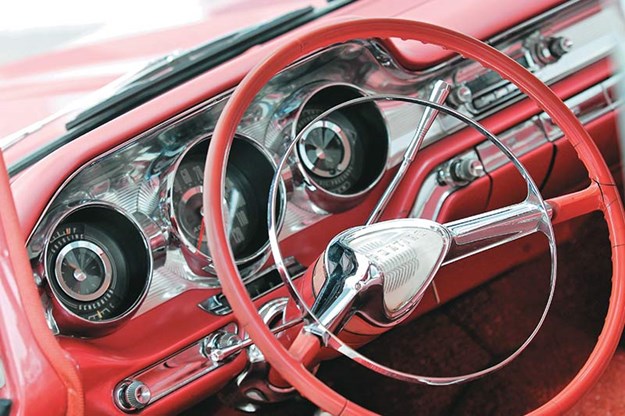 Stylish coupe looks gorgeous from any angle with lustrous chrome details
Even as the furore that followed publication of Ralph Nader's Unsafe At Any Speed changed the shape and character of American vehicles, Pontiac continued to produce cars that reflected the aspirations of 'baby boom' buyers.
Although derived from the Chevrolet Camaro, Pontiac's Firebird offered an array of engines, including an overhead-camshaft six-cylinder and the same 6.6-litre '400' that powered the GTO.
In 1969, the evocative Trans-Am version was launched and even though Pontiac never won the race series that inspired its name, the designation remained a feature of the range for more than 30 years.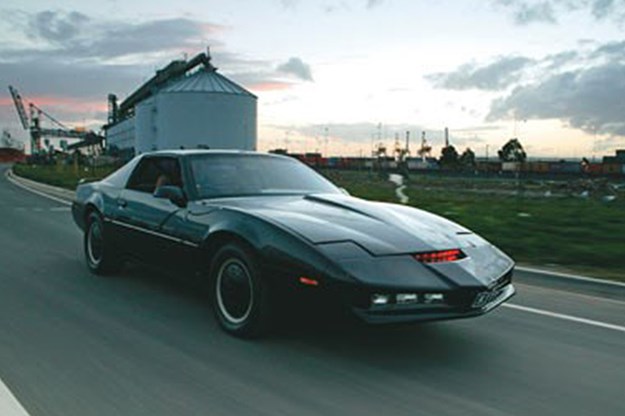 Whether by inspired product placement or fortuitous coincidence, the Pontiacs that appeared on large and small screens across the world certainly enhanced the brand's 'hip' image.  Created-for-television pop group The Monkees travelled courtesy of a customised Pontiac GTO, while Burt Reynolds fought the law and won from the seat of a black Trans Am. Even the irritatingly-chatty KITT from TV's Knight Rider may have helped move a few Firebirds off the dealership concrete.
| Read next: Pontiac Firebird Trans Am KITT replica
Pontiac's struggle for survival began in the late-'70s. Its range of downsized, underpowered models were also lacking in credibility, causing buyers to abandon hard-won brand loyalty. Chevrolets using the same engines and underpinnings were technically identical to much of the Pontiac range, yet cheaper and serviced by a larger dealer network.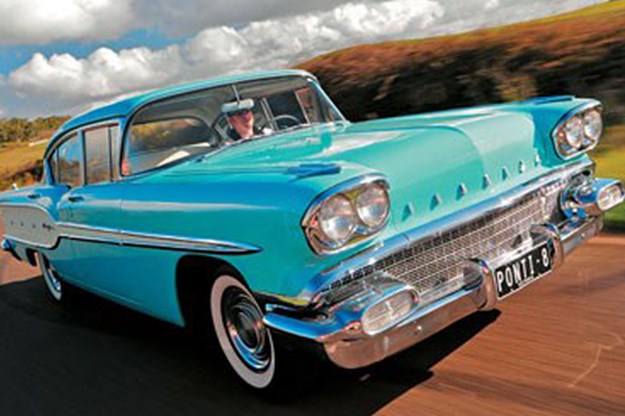 Major managerial upheavals during the early-'80s resulted in Pontiac's product lines and image being successfully dragged out of the sales doldrums. From a disastrous 318,000 sales during 1983, Pontiac clambered back above 800,000 units within six years and regained its prized third place on US sales charts.
Crucial to the resurgence was the front-wheel drive 'J' platform that sold in a variety of guises including the turbocharged Sunbird SE and a revamped Grand Prix that contributed 90,000 units to record 1988 sales.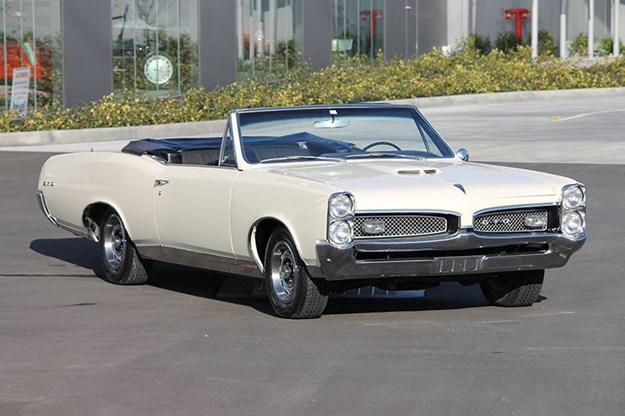 Less successful but more deserving of development was the mid-engined Fiero sports car. This variation on the Fiat X1/9 theme began life with the 2.5-litre 'Iron Duke' four-cylinder engine but became more relevant when re-powered with a 104kW V6. Fastback GT versions of the plastic bodied coupe looked good but the project was unprofitable and was brought to an unceremonious end in 1988.
The Firebird/Trans Am line battled on until 2002 but by that time Pontiac's primary focus was on drab front-wheel drive sedans and big-windowed people movers.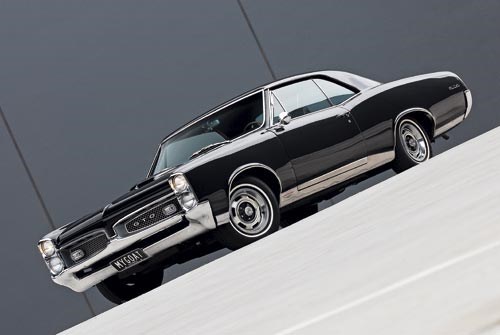 If media comment could truly influence buyer behaviour, the GTO launched in 2003 would have been a door-busting success. Magazine testers loved it, but the car better known to Aussies as the Holden Monaro suffered quality problems and was viewed as being "too drab" to justify its revered badging.
Similar media acclamation greeted the VE Commodore-based G8, but it too failed to excite the market. Even at heavily discounted prices – try buying a new SS Commodore here for $30,000 – dealers are struggling to sell last year's cars and the final days of Pontiac are likely to be marked by acrimony rather than acclamation.
I OWN ONE!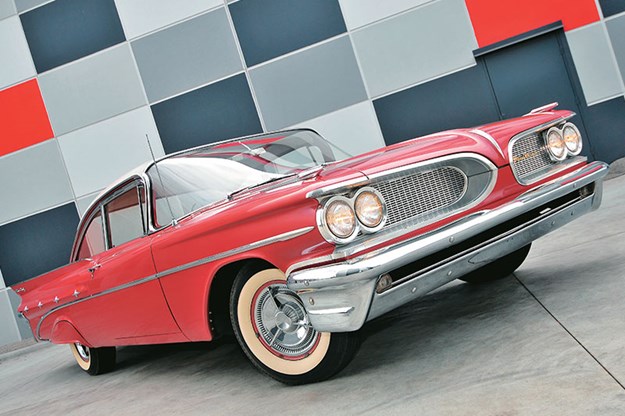 Bob Bond likes his cars to be large and of exceptional quality. Even as a young bloke, Bob eschewed the hot EH/Torana phase and jumped straight into a '65 Pontiac GTO as his everyday transport.
The Star Chief Sport Sedan he acquired last year is one of 10,254 built in 1959 and fitted with the same 389 cubic inch/ 6.5-litre engine that caused such a furore when bolted into the lighter and cheaper GTO.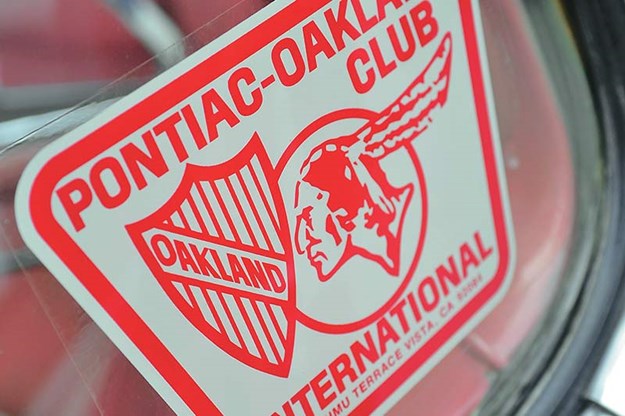 "We found this car at the Golden Classics dealership in Florida and bought it on the spot," Bob said. "It had only done 40,000 miles from new but had been fully restored and looked just magnificent."
Having imported and driven the Star Chief a few times, Bob realised he needed either more time or fewer cars and decided to put it up for sale.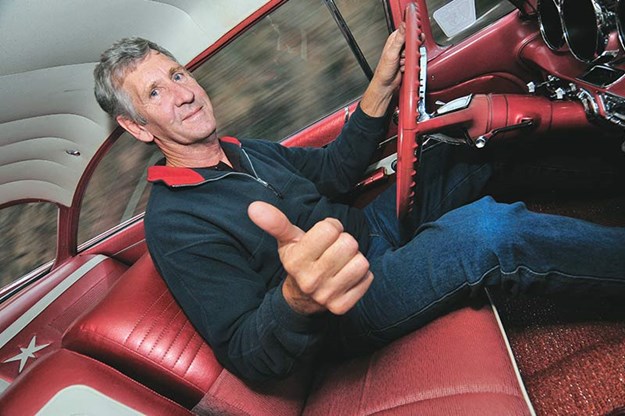 Bob Bond's Star Chief was built at the peak of America's obsession with finned cars; 50 years later GM announces axing of Pontiac. 
Unique Cars magazine Value Guides
Sell your car for free right here
Unique Cars magazine Value Guides
Sell your car for free right here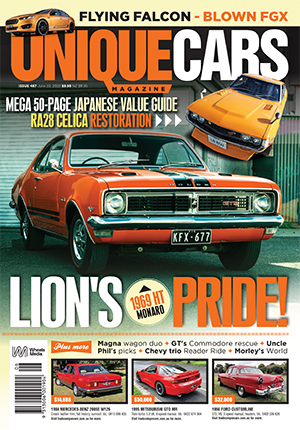 SUBSCRIBE TO UNIQUE CARS MAGAZINE
Get your monthly fix of news, reviews and stories on the greatest cars and minds in the automotive world.
Subscribe