1931 Rolls-Royce P11 Continental review
---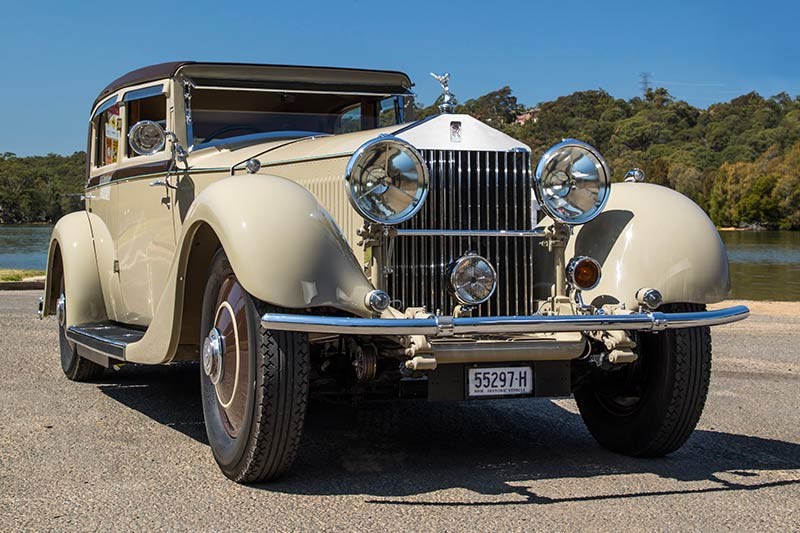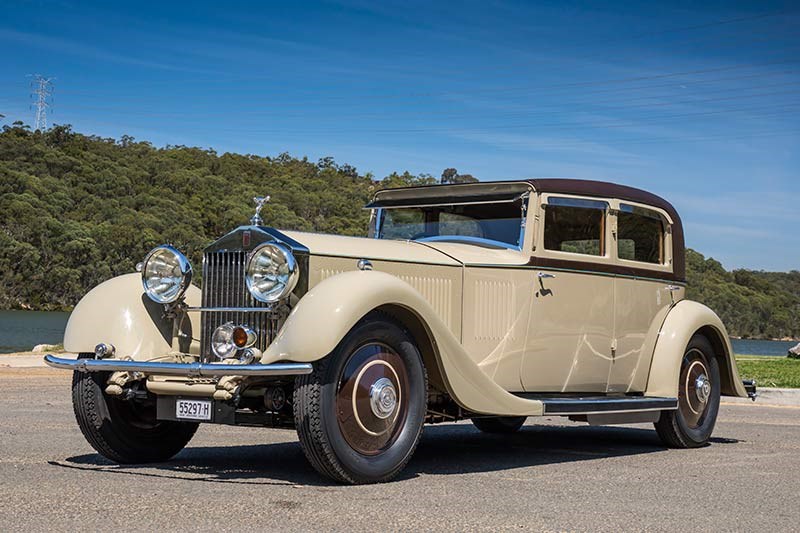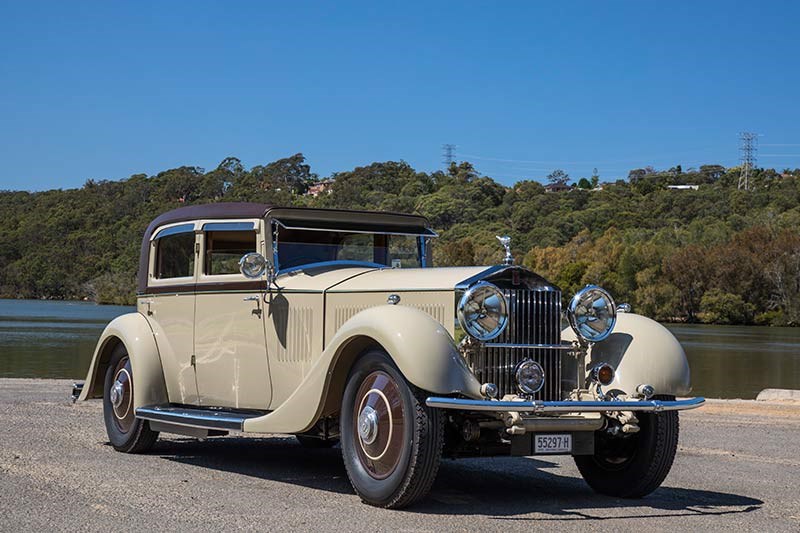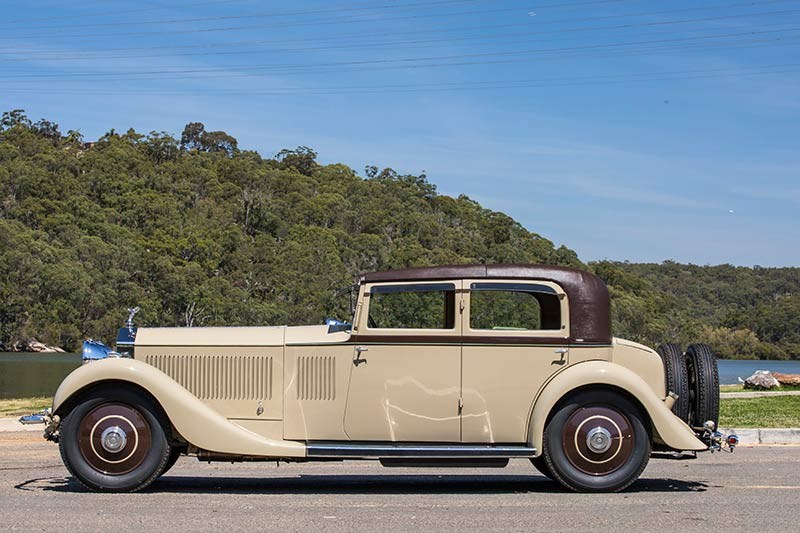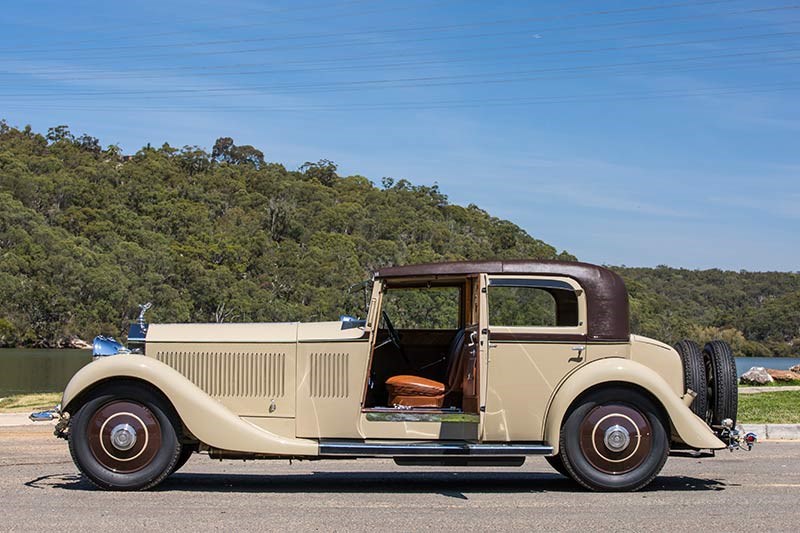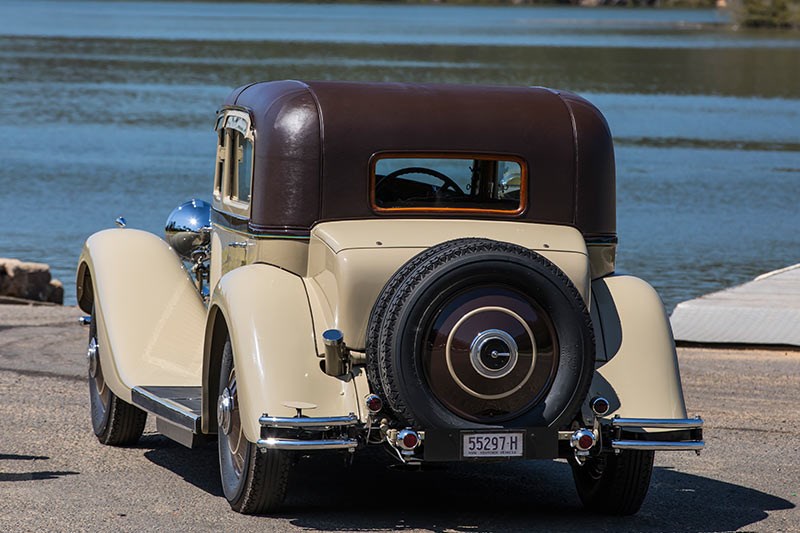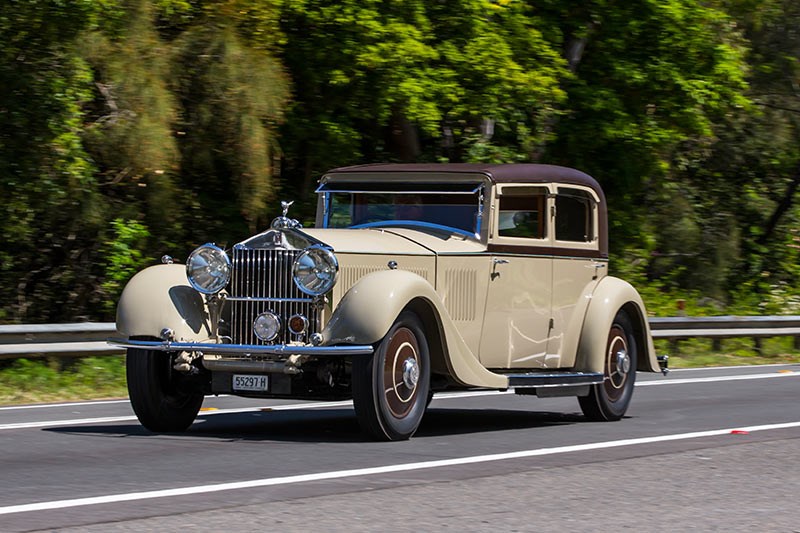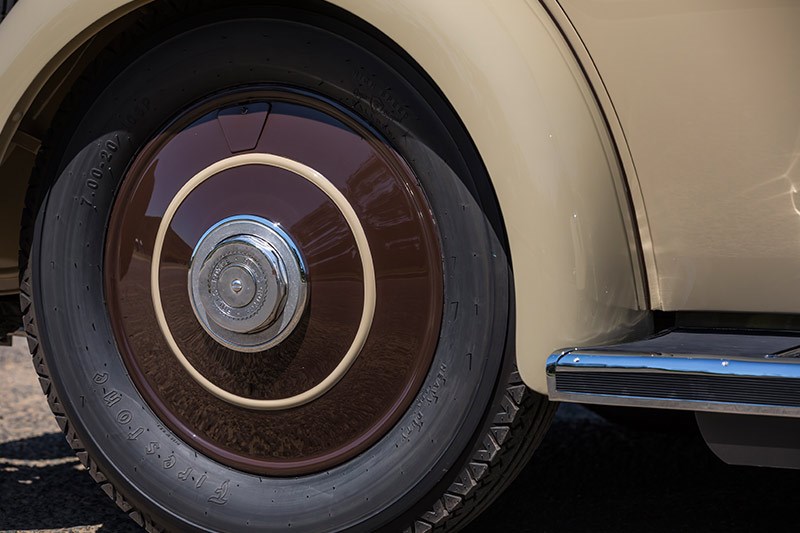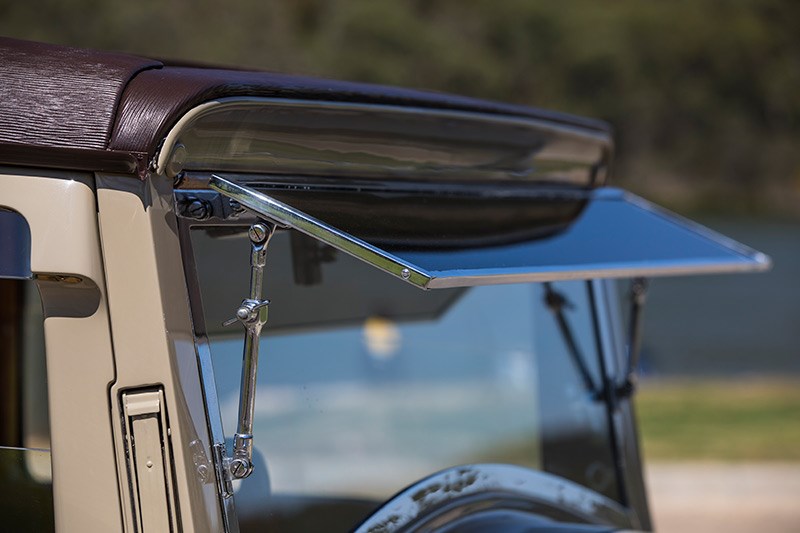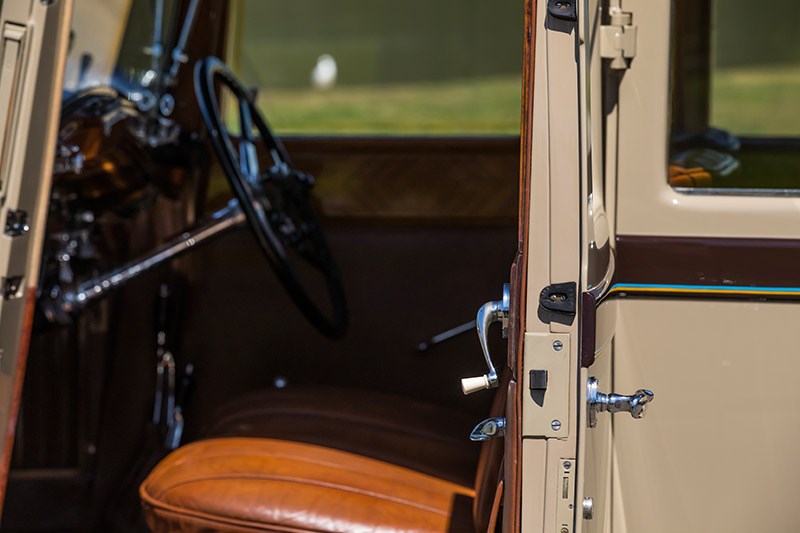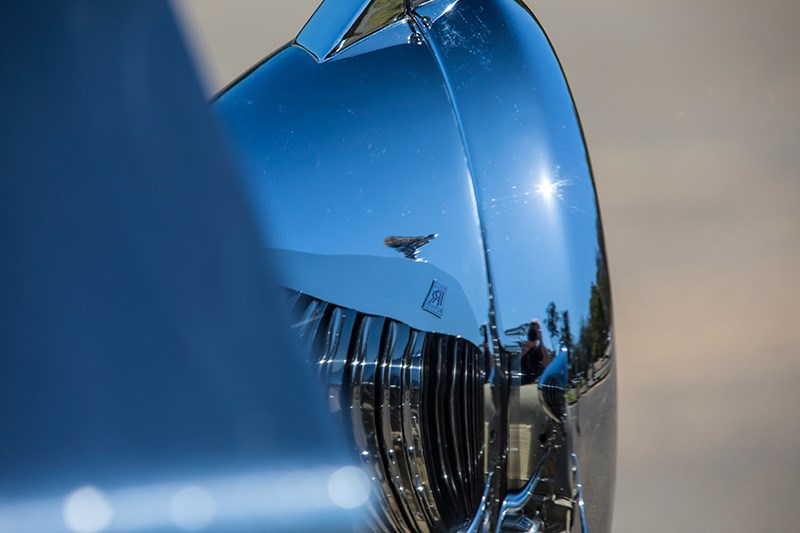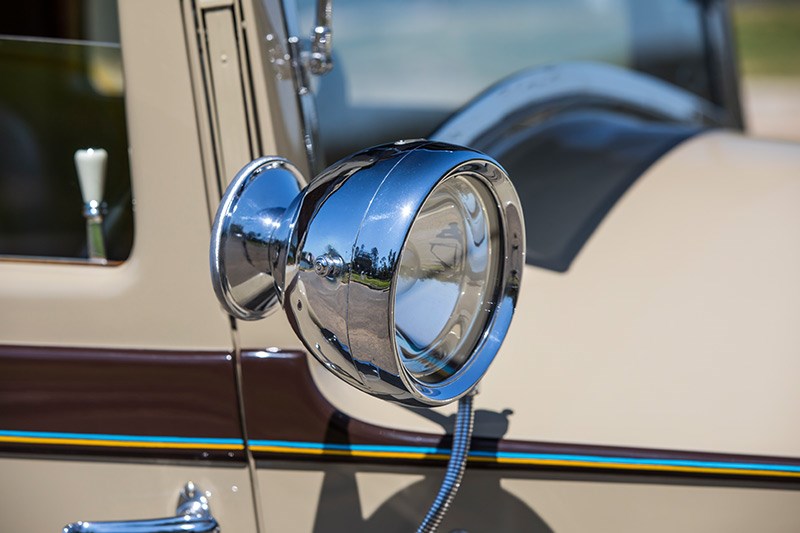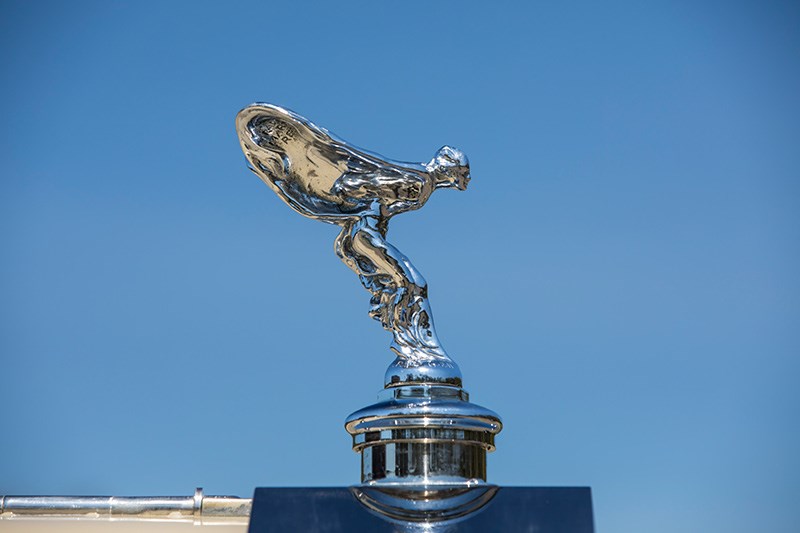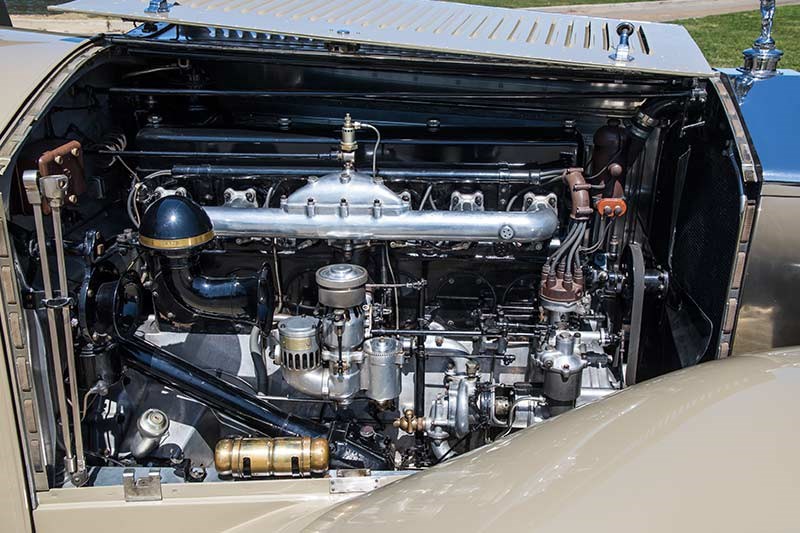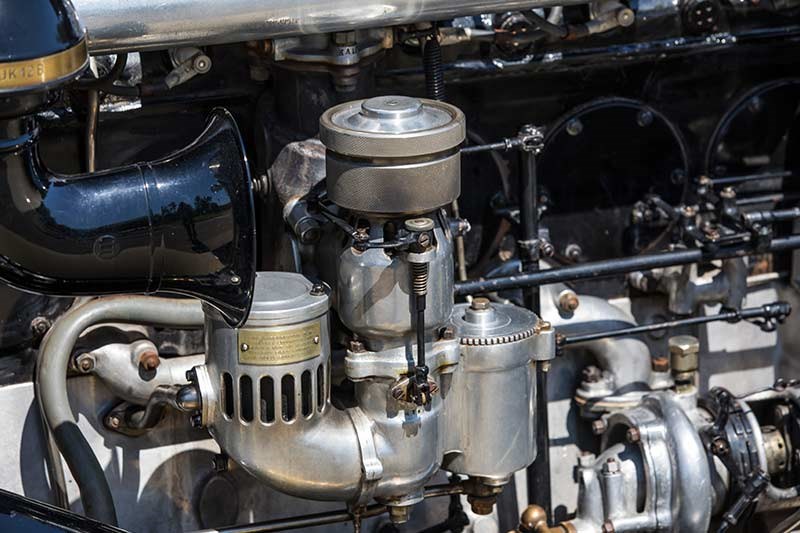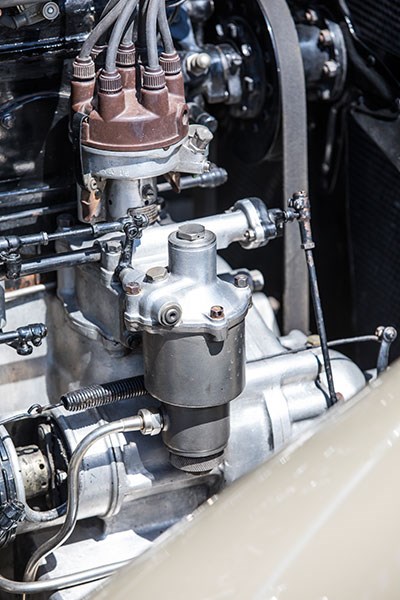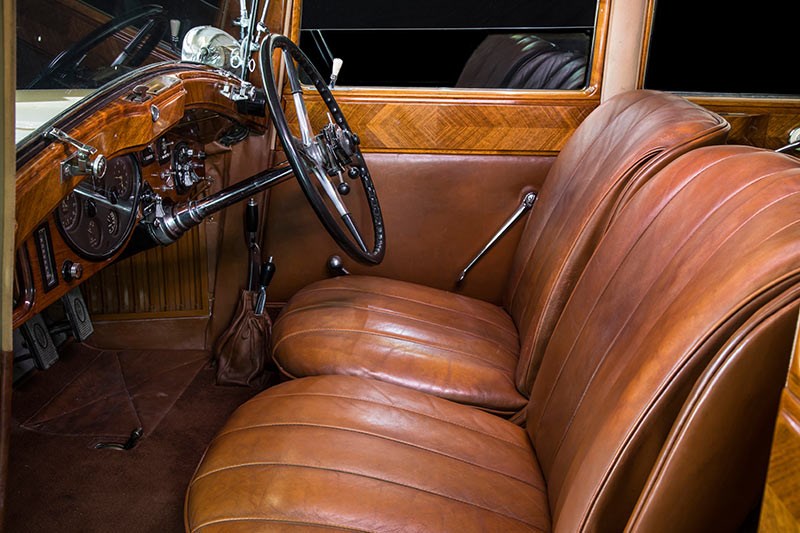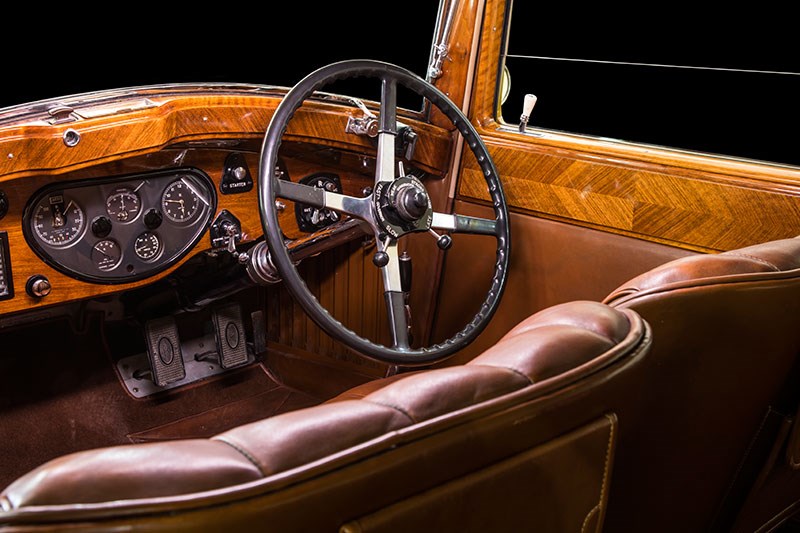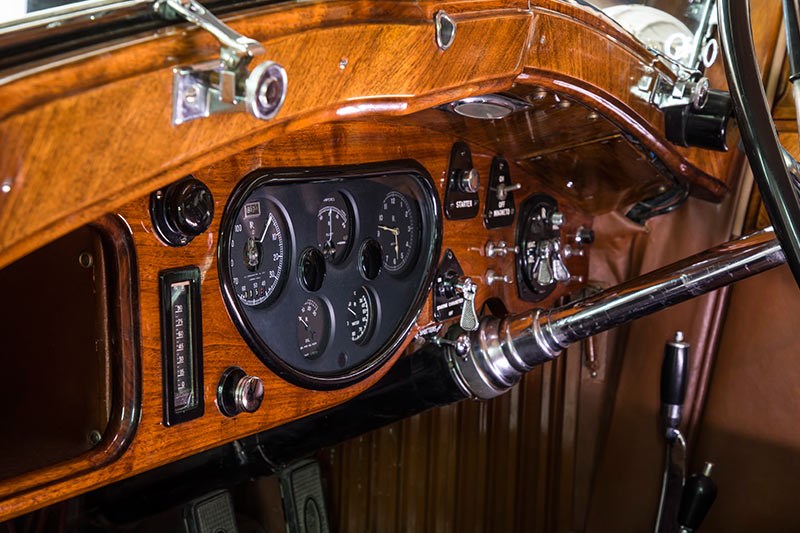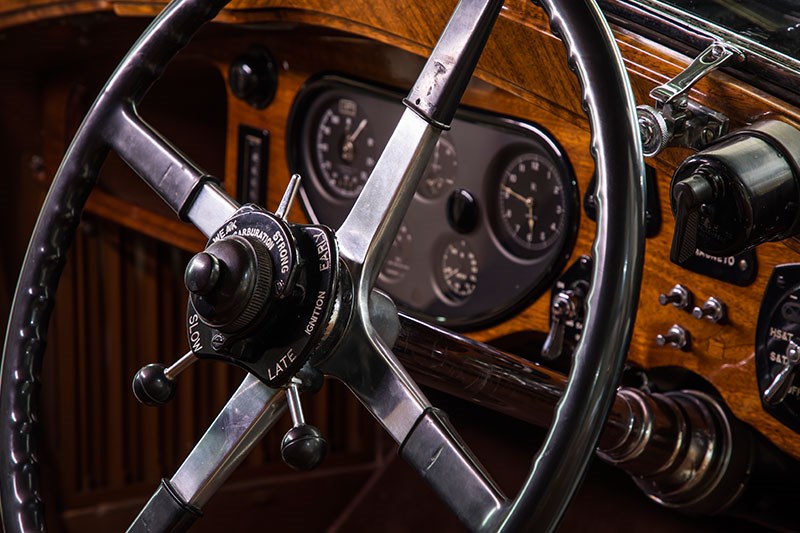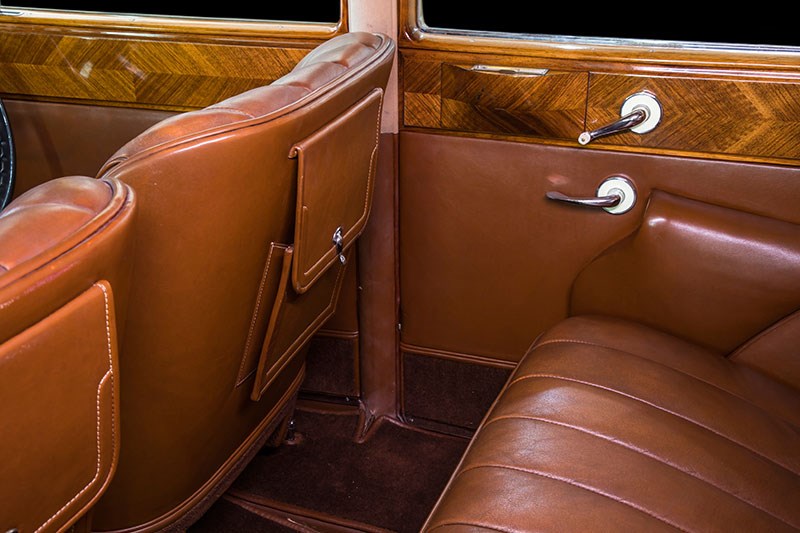 A sporting Rolls-Royce with a real Bentley connection
1931 Rolls-Royce Phantom 11
The Rolls-Royce Phantom 11 introduced in September 1929 was a big step up from Henry Royce's earlier designs. Unlike the Phantom 1, which had inherited its underpinnings from the preceding 40/50HP Silver Ghost, the Phantom 11 employed an entirely new chassis design.
Built on two wheelbase lengths the most sought after collector P11 today is the high performance Continental introduced in 1930 on the shorter 3,700mm wheelbase frame.
Just 156 were produced in right-hand drive with just two imported into Australia when new. Of the seven P11 Continentals now known here one late import has a fascinating history and carries rather handsome coachwork by Barker and Co.
| Read next: 1930 Rolls-Royce Phantom II review
Imported in 2015 by retired Sydney veterinary surgeon Chris Meaney this low slung 1931 close-coupled sports saloon was supplied new in the UK to the celebrated horse racing identity, the Hon. Dorothy Paget. Chassis 48GX, was just one of several Rolls-Royces that would be delivered to the overtly eccentric and immensely wealthy race-horse owner and breeder.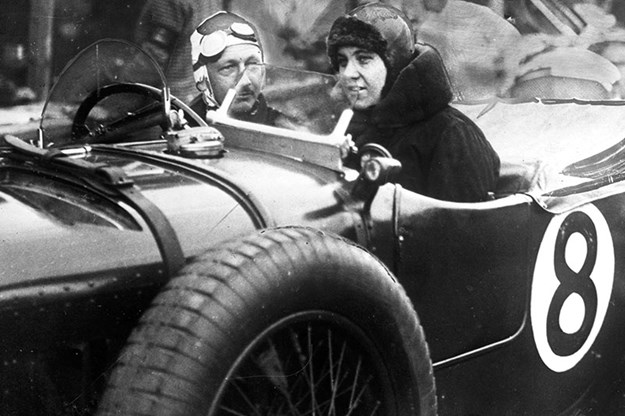 Dorothy Paget in one of the race Bentleys with Sir Henry (Tim) Birkin
This car's recent appearance at MotorClassica in Melbourne during Bentley's Centenary Year, was most fitting given that Dorothy Paget had financed the team of Blower Bentleys created by Sir Henry 'Tim' Birkin. Paget's love of horsepower of a different kind was fostered after she was introduced to Birkin at that year's 500 mile Brooklands race.
| Read next: 1913 Rolls-Royce Silver Ghost review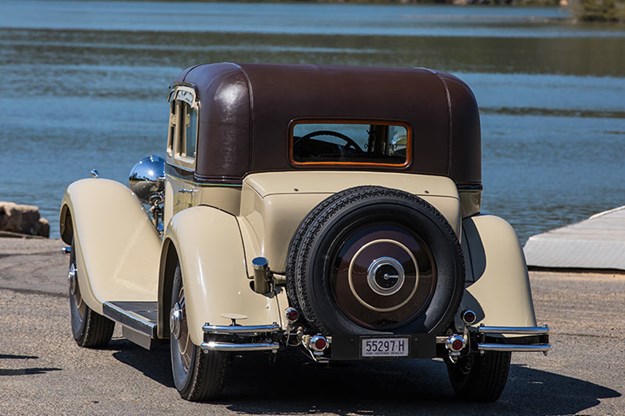 In early 1930 she would buy Birkin's three 4½-litre Blower Bentleys as well as a mystery supercharged single seater which was still under development. Her venture into car racing would quickly prove profitable with Birkin breaking the track record at Brooklands in the April.
Under his guidance Dorothy Paget would soon become an enthusiastic driver in her own right, Birkin even suggesting she was one of the finest women ivers of fast cars he'd come across. However, one suspects he was playing to her ego having run out of his own money and given his desperate need for sponsorship support with W.0. Bentley refusing to fund the blower project.
| Read next: 1927 Rolls-Royce 20HP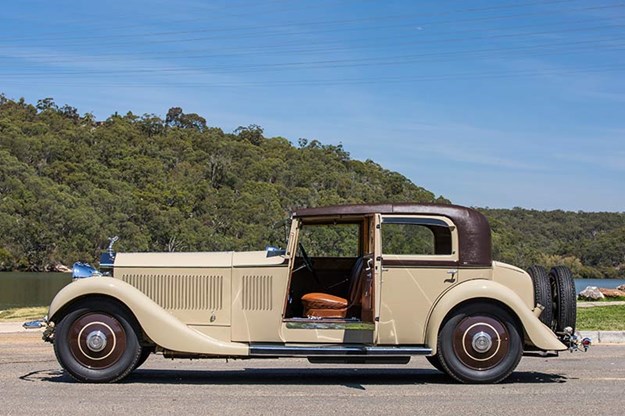 It may have the  long-bonnet, short-boot look, but it's no 'pony car'
Dorothy was his passenger when Birkin lapped Phoenix Park in Ireland at an average 80 mph telling the Daily Express that she had been thrilled adding, "I must do a lot more of it."
However, her interest in speed soon waned given the poor performances of the 4½ 'blowers' and by the October it was announced that she was retiring from motor racing, her one year foray had cost over 40,000 pounds, still well below what she was lavishing on horse-racing. She did however retain ownership of the single-seater track racer which was the only 'blower' to win at Brooklands, with Birkin setting fastest lap in the Kent Long Handicap at 126.73 mph. Since the P11 Continental's arrival in Australia no expense has been spared in bringing it up to the finest standard. On top of considerable mechanical work it has undergone a full repaint and a new hand crafted leather roof; the work was rewarded with a win in the Pre-War Closed Class in the Australian Concours d'Elegance at MotorClassica.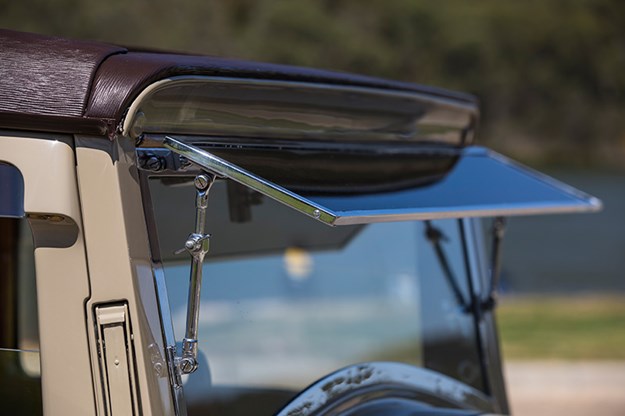 Driving this car it quickly becomes obvious that it has done little work – one telltale of early Rolls-Royces and whether they've done high mileage is the wear on the accelerator pedal – this car's pedal shows little use.
Dorothy Paget had bought the Phantom 11 Continental on a whim after her early edition 1929 Phantom 11 broke down on its way to Ascot. Dorothy got out and hailed the local butcher's van and offered him an excessive sum to buy the van to complete her journey.
When she got home she immediately ordered the Phantom 11 Continental so that one Rolls-Royce could follow the other in case such a breakdown should occur again – it never did and when two Rolls-Royce's approached a racecourse everybody knew Dorothy Paget was arriving.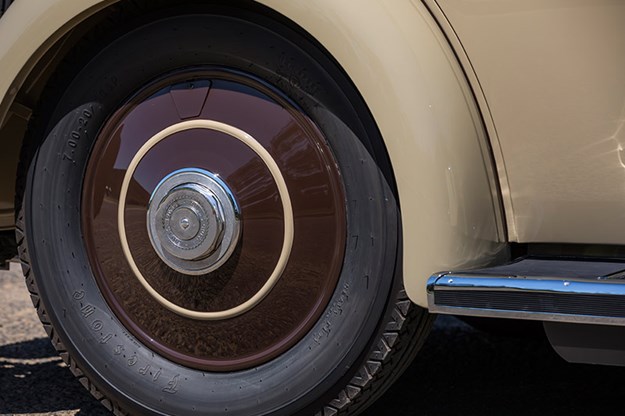 Hands up those who thought 20" wheels were a recent innovation
But this behaviour had become very much the norm in the weird and wacky world of Dorothy Paget – born enormously rich, difficult and very eccentric she made headlines wherever she went, becoming a household name; unfortunately it was for all the wrong reasons.
The daughter of an English aristocrat and an American heiress Dorothy  grew up spoiled and unloved as a child, expelled from at least six schools, growing to become an unhappy women who would eventually weigh over 125kg and paying little attention to her appearance. Domineering and abominably rude she knew that despite her immense wealth, she would never attract a man.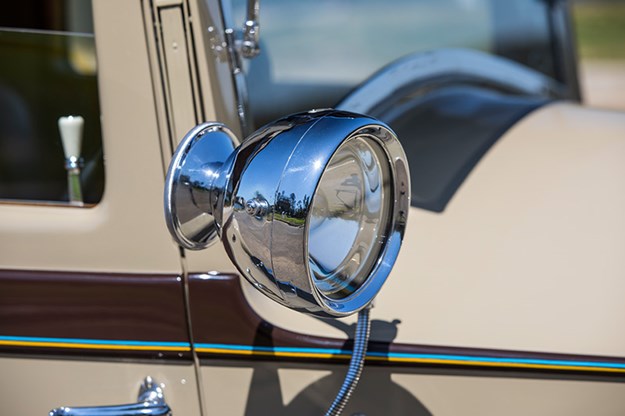 Restless and chain-smoking 100 Sobrani's a day she became a compulsive gambler betting millions on a daily basis and invariably backing her own horses having built a substantial racing stable. In all her horses would win 1,532 races including the coveted English Derby in 1943. Yet despite considerable winnings her sojourn on the turf was said to have cost 90 million pounds without taking into account her substantial gambling losses.
Domestic life at her mansion at Hermits Wood in Buckinghamshire was weird at best – she would have breakfast at 8.30 in the evening and by midnight she would be ready to telephone her trainers to discuss the next day's racing program. Dinner would be at 7.00 in the morning followed by a long sleep. She only hired female staff and despised men so much that she claimed they made her physically sick.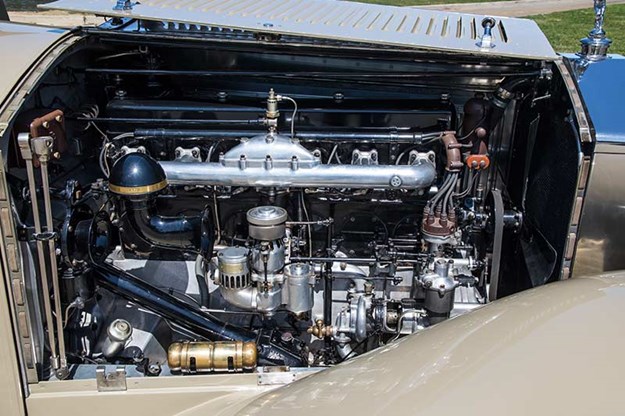 No doubt a coin would stay balanced on the rocker cover as the big six idles
Gaining the title of 'Queen of the Turf', the Honorable Dorothy Wyndham Paget would die relatively young, just short of her 55th birthday in 1960 leaving a fortune estimated today at 100 million pounds. By comparison, her superb Phantom 11 Continental is today in very fine fettle in its 88th year.
Henry Royce's last personal design, the P11 Continental was intended more as an owner-driver's car featuring a revised rear suspension with stiffer springs, lower rake steering column and a taller rear-axle ratio.
It's not every day you see an updraft carburettor
Royce followed much of the P1's cylinder dimension and basic layout for the 7,668cc OHV engine with two blocks of three cylinders and an aluminium cylinder head common to both blocks. However, the combustion chamber and cylinder head were redesigned as a cross flow design with inlet and exhaust manifolds now on opposite sides.
Unlike the earlier 40/50HP models the four-speed gearbox was also bolted directly to the engine providing a lower more rigid driveline with an enclosed clutch driving through an open driveshaft to a hypoid-bevel final drive.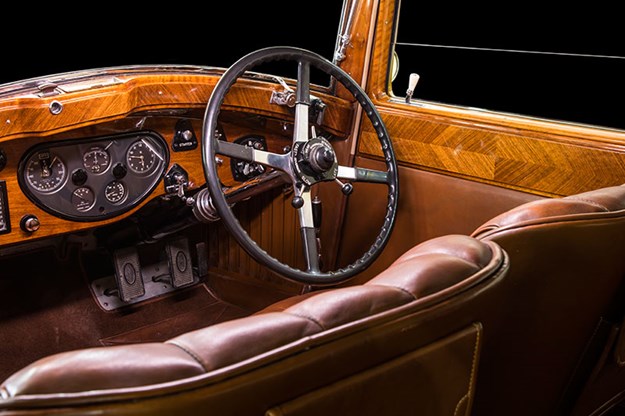 Steering-wheel hub controls include mixture, spark and governor settings
The new low-slung driveline and chassis frame sitting on semi-elliptic springs front and rear enabled coachbuilders the opportunity to build a lower sleeker body design as distinct from the more upright designs of the past.
Stiffer, five-leaf semi-elliptic rear springs and a 150mm shorter wheelbase mean ride quality on the Continental is less compliant and more-sporty than the standard P11 chassis. But more importantly, the hydraulic shock absorbers adjust their damping action according to the speed but can be readily controlled manually by a small lever on the steering column.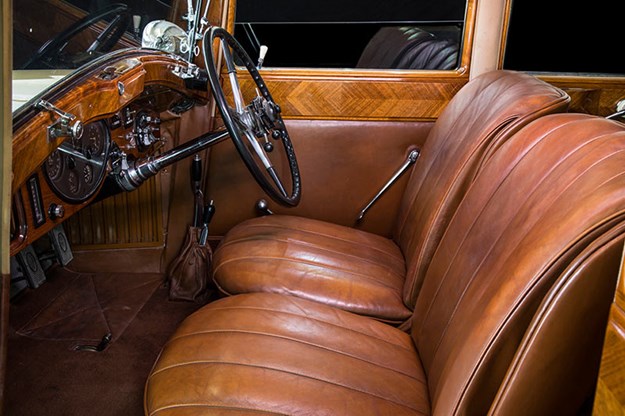 Royce continued the powerful servo-assisted brakes from the Phantom 1 but also added the Bijur centralised lubrication system via a pedal mounted on the dashboard.
Most noticeable on start-up is the smoothness of the engine – very polished and flexible and whilst Henry Royce saw this car as a competitor to the 8-litre Bentley it is far quieter and more refined in operation.
Perhaps a trademark of Henry Royce's chassis designs is their docile nature despite an abundance of power. Flexibility is a highlight and the 7,668cc, overhead-valve, six-cylinder engine will happily throttle down in top gear to around 10km/hr and around 200 revs on  retarded spark.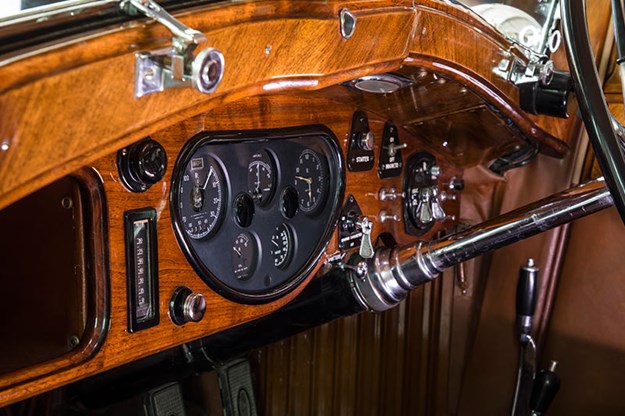 However, punch the throttle hard and it quickly shows its potential only limited by the slowness of the non-synchromesh gearshift – the early  P11's did not feature synchromesh and it was slowly implemented across later years, on third and fourth gear in 1932 and on second gear in 1935.
As such, I found this early model P11 Continental a little slower through the gears and requiring more concentration compared to later models I'd previously driven.
The car's sweet spot on the open road is 90 km/hour, where it is quiet, smooth and still with a comfortable ride despite its sporty pretentions. Noticeable is the lack of body roll compared to the higher riding Phantom 1.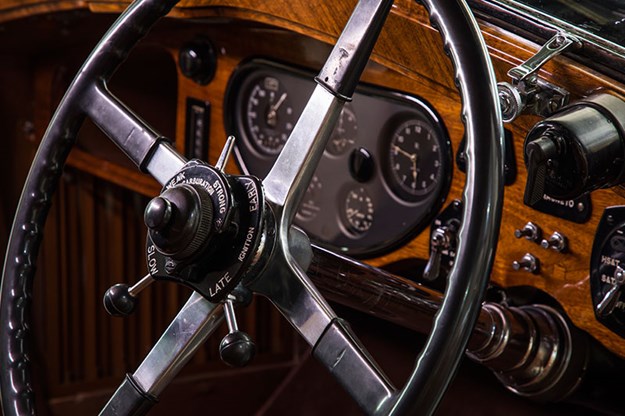 Most P11's are heavy in the steering department, given an all-up weight of around 2600kgs, and this car is no exception especially when parking. Although, at the time of this test there was some conjecture that the one shot lubrication system may not have been doing its job properly with the kingpins.
Many owners today counter the heavy steering by adding power steering – a welcome addition for manoeuvrability in modern traffic conditions.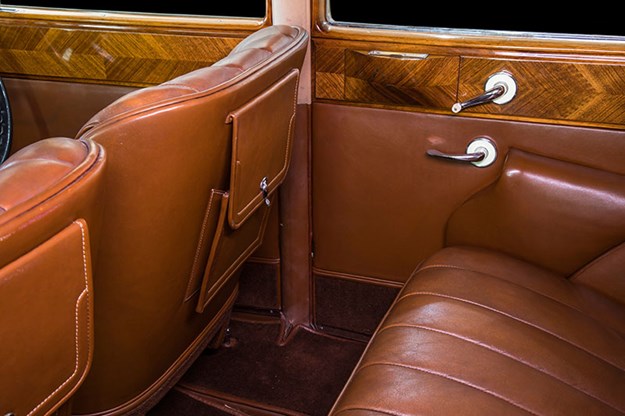 Braking on the other hand via Henry Royce's excellent servo-assisted mechanical set-up is as good as any post-war hydraulic system, powerful with great feedback through the pedal.
When one considers that this car arrived at the height of the Great Depression its considerable style and presence in the hands of Dorothy Pagent must have really made a statement.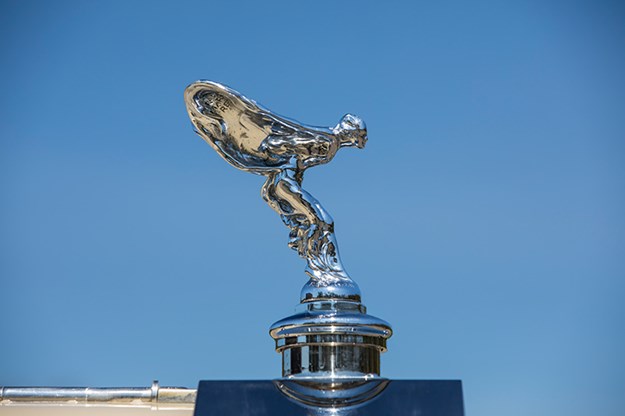 1931 Rolls – Royce Phantom 11 Continental 48GX
Price when new:
Chassis 1,750 pounds,
Continental Touring Saloon  2,425 pounds
Engine: Six-Cylinder OHV 7,668cc dual ignition
Gearbox: Four speeds with final drive 3.4 to 1
Chassis: Channel section with centralised lubrication
Steering: Worm and Nut
Springs: Semi-elliptic with adjustable hydraulic dampers
Brakes: Servo-assisted drums
Wheels and Tyres: 700 x 19-inch
0 to 100 km/h: 20 seconds
Top Speed: 144 km/hour
Unique Cars magazine Value Guides
Sell your car for free right here
Unique Cars magazine Value Guides
Sell your car for free right here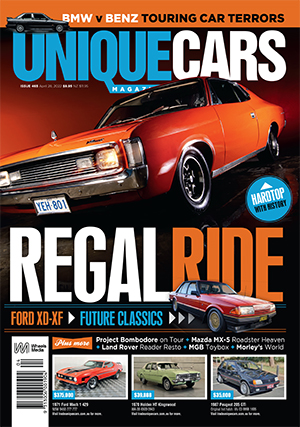 SUBSCRIBE TO UNIQUE CARS MAGAZINE
Get your monthly fix of news, reviews and stories on the greatest cars and minds in the automotive world.
Subscribe