2011 BMW 1M - Modern Classics
---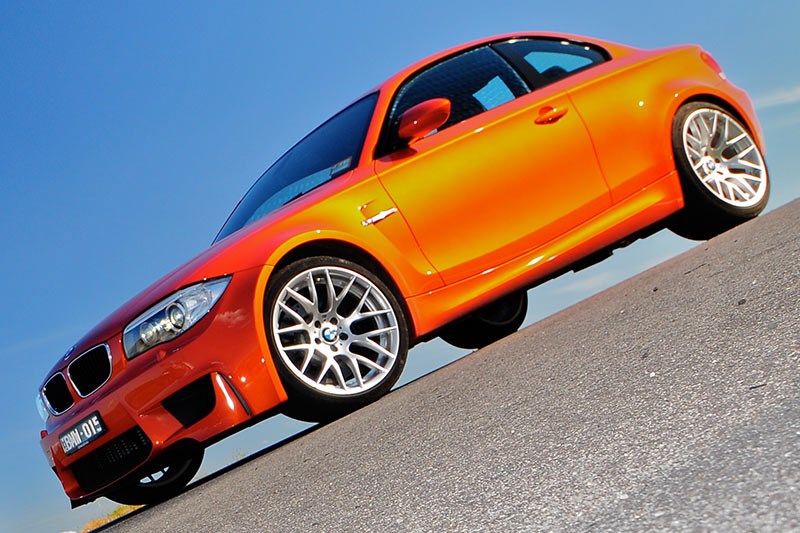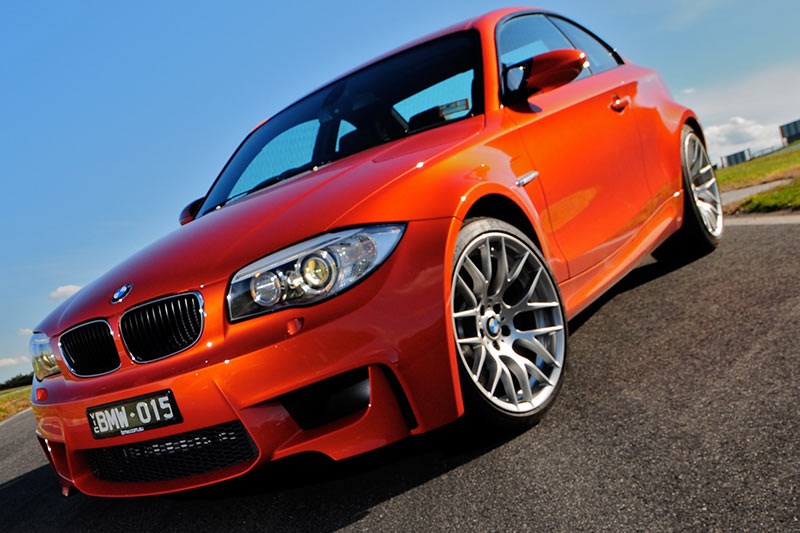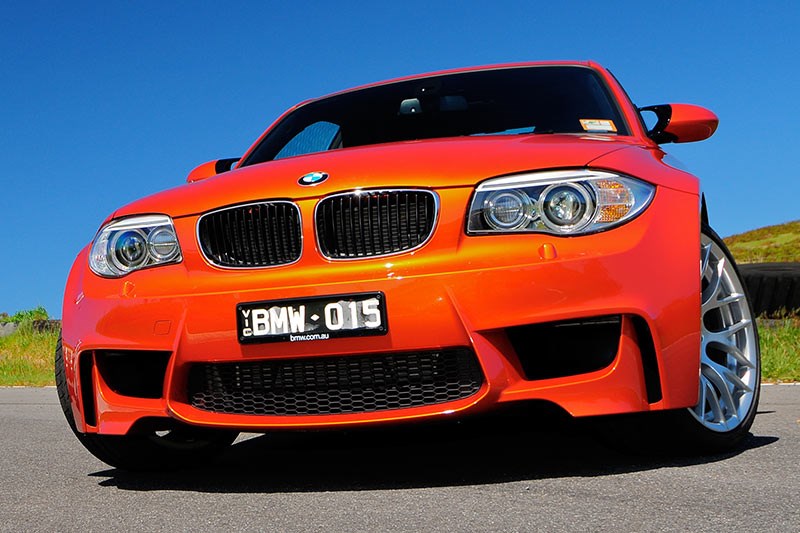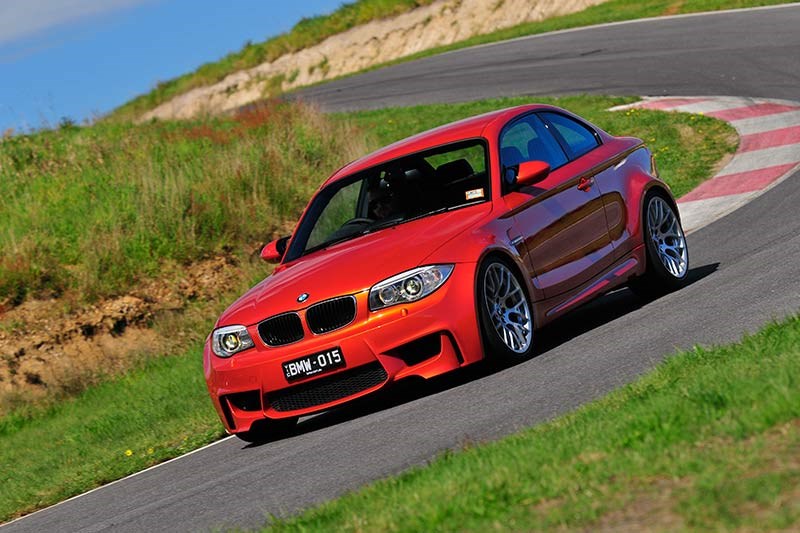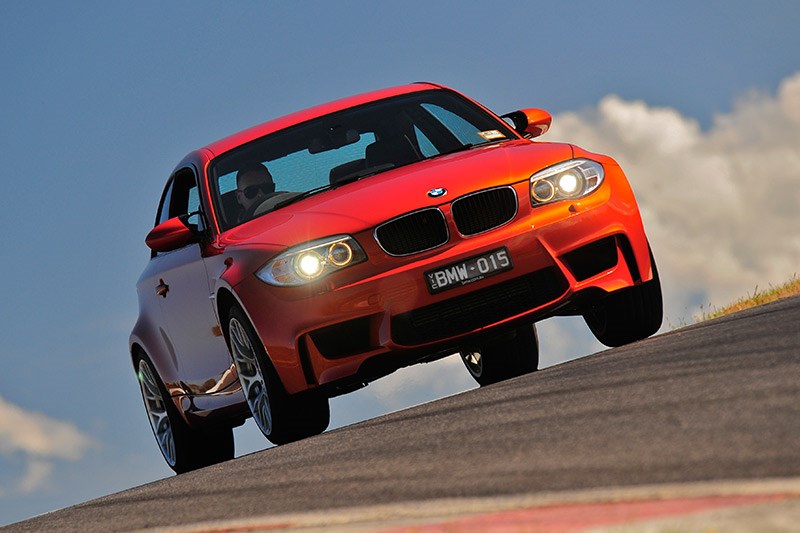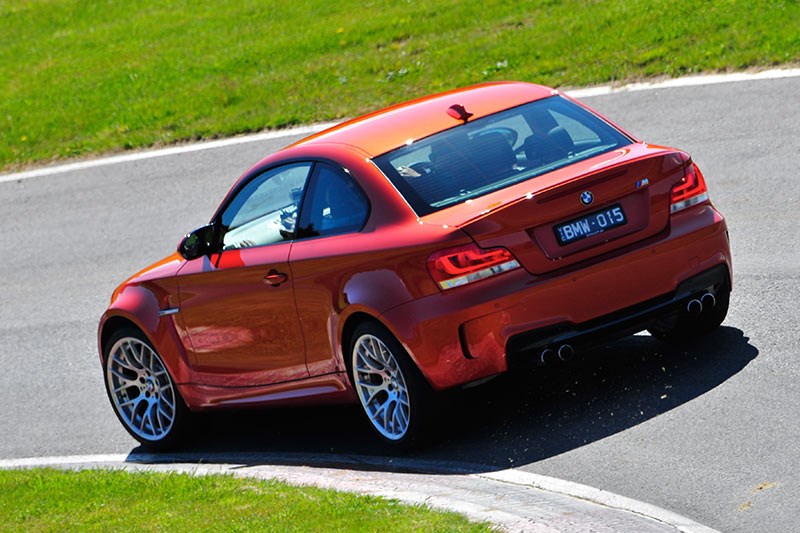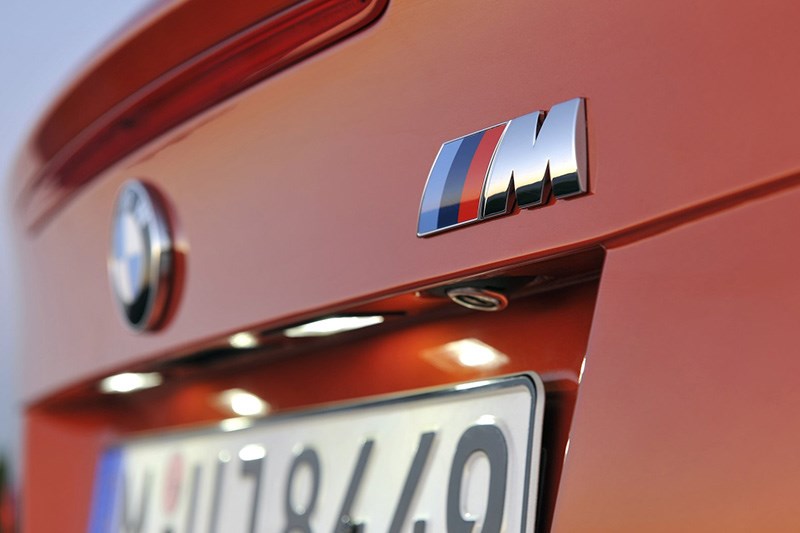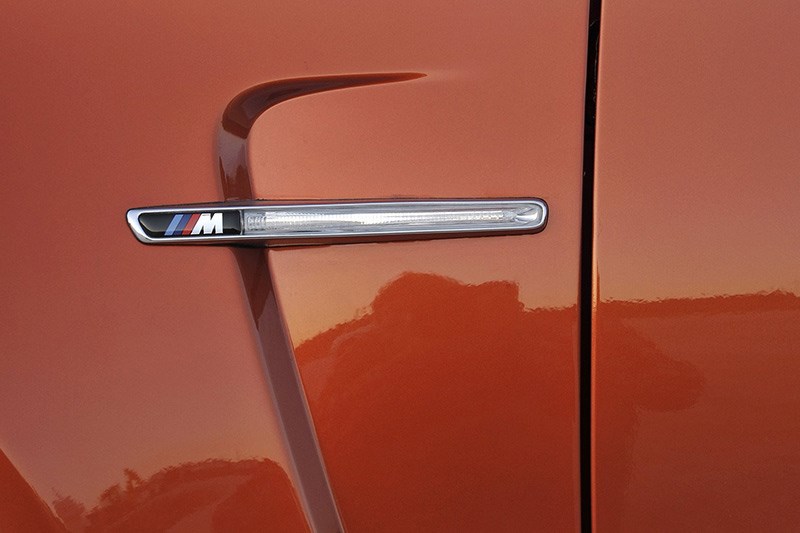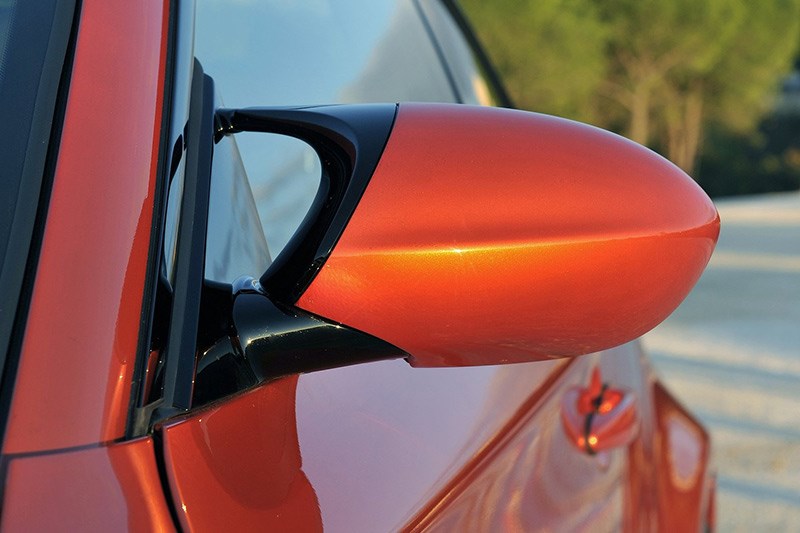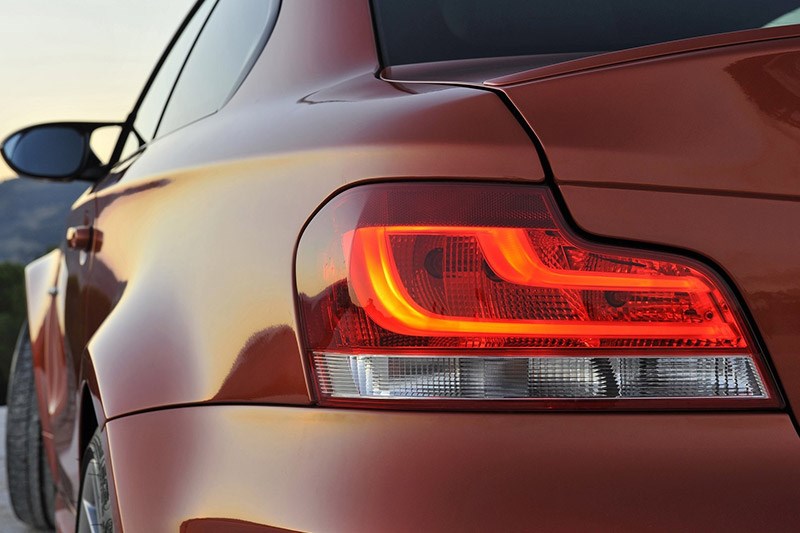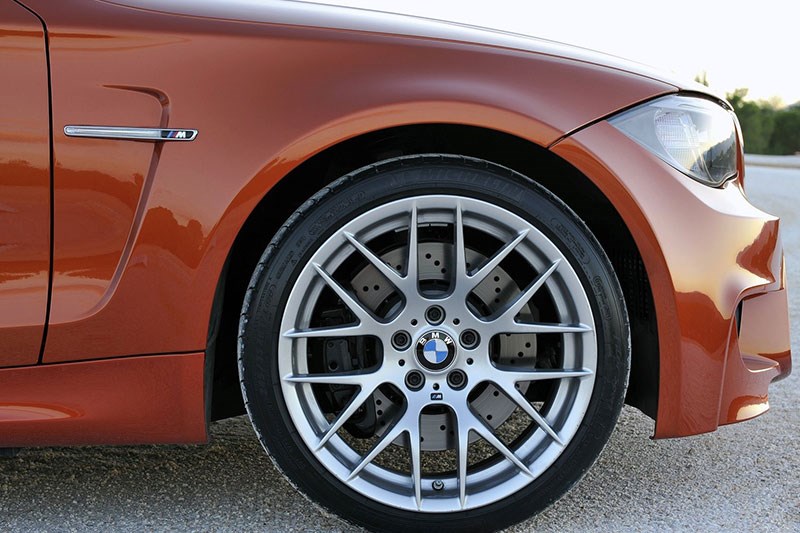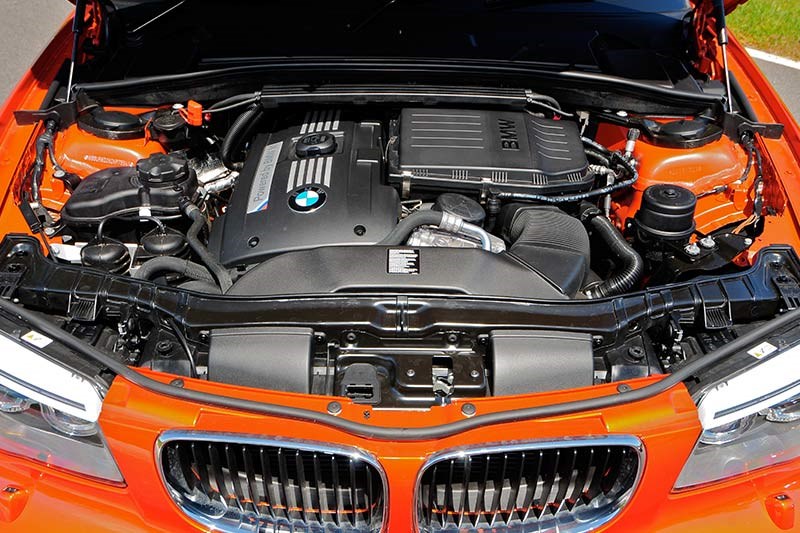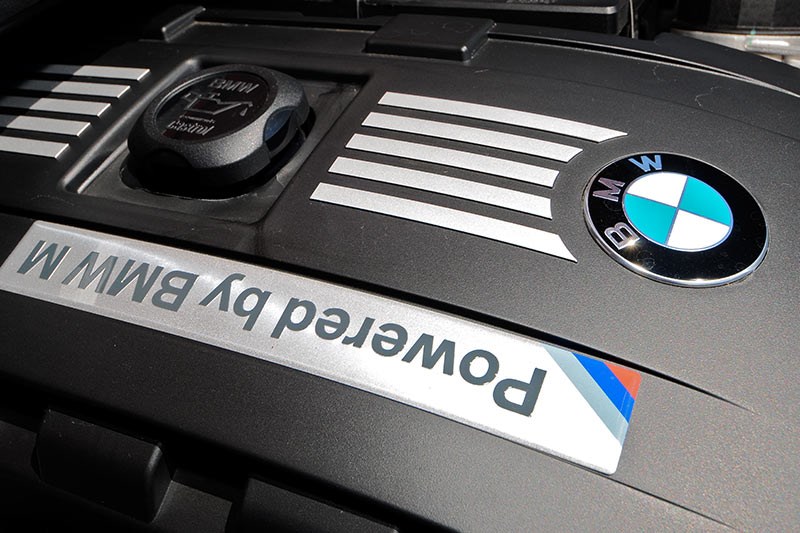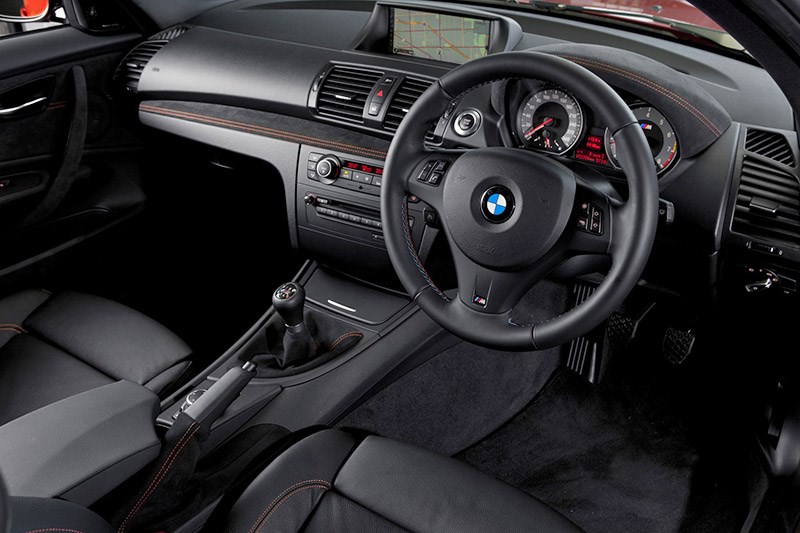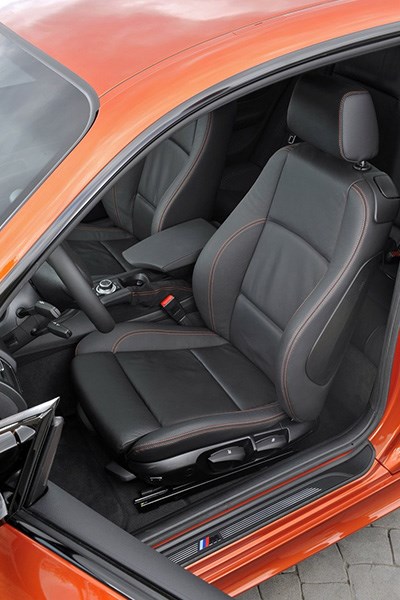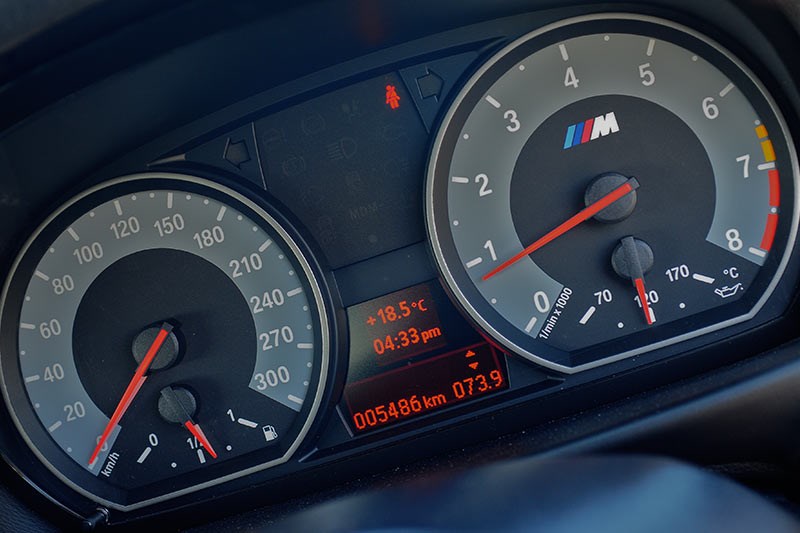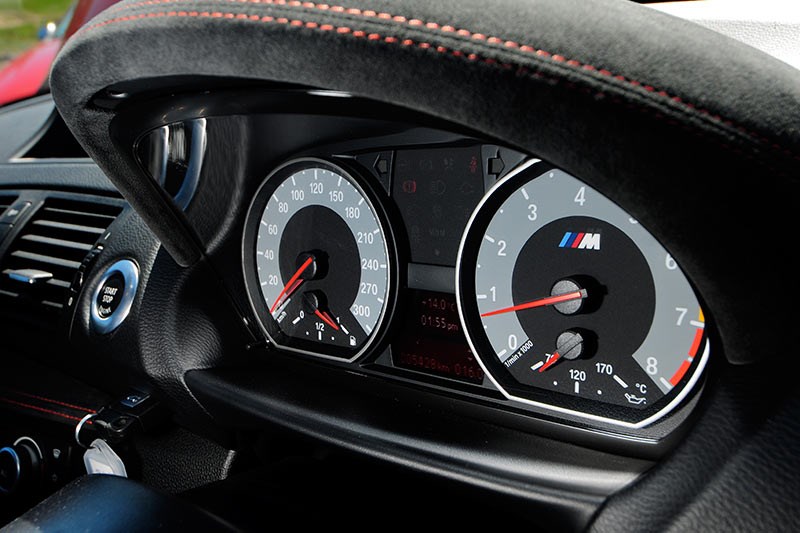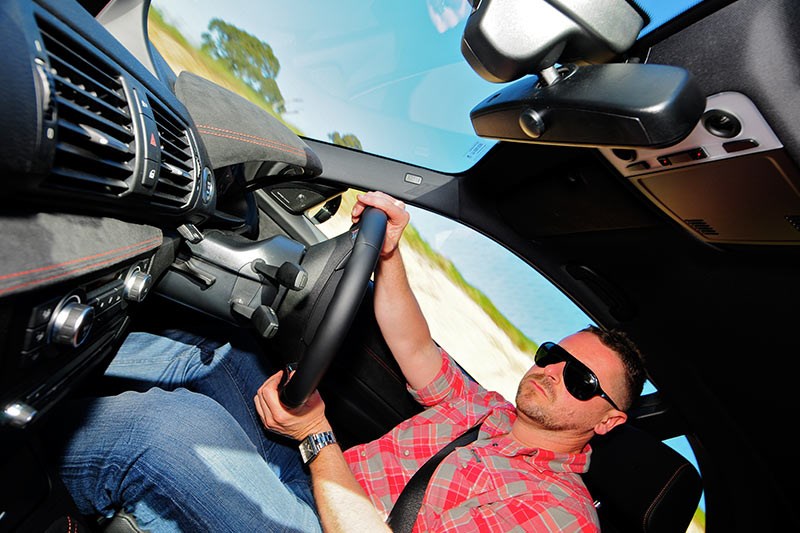 The cult classic coupe was a game-changer for the Bavarian brand, and has only gotten better with age
BMW 1M
The year was 2011: your shiny new iPhone was a now-quaint 4S, Wall Street was 'occupied', and Amy Winehouse was the latest member of the 27 Club. Even the accepted scientific measurement of the speed of light changed… allegedly…
For BMW faithfuls – this is often seen as a particular purple patch in the marque's history, especially that of the storied M Division.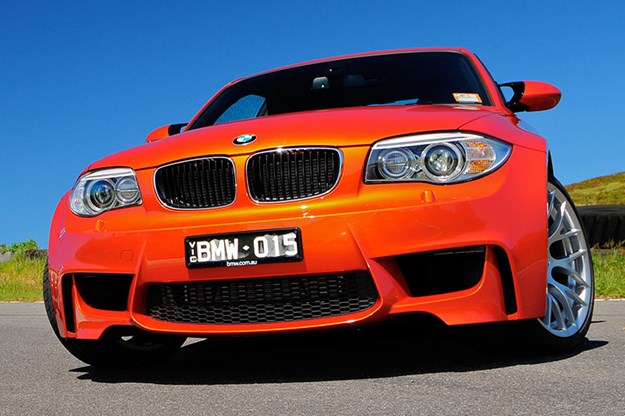 The E92 generation M3 was the tip of the arrow and a stark departure from its lineage given its bloated size, characterless aesthetics and a 4.0lt V8 sitting in place of where many purists believed should have been an inline-six.
But fans and collectors alike were hanging on for a reprise of BMWs compact-car sporting roots.
| Read next: BMW M2 vs M3 (2016)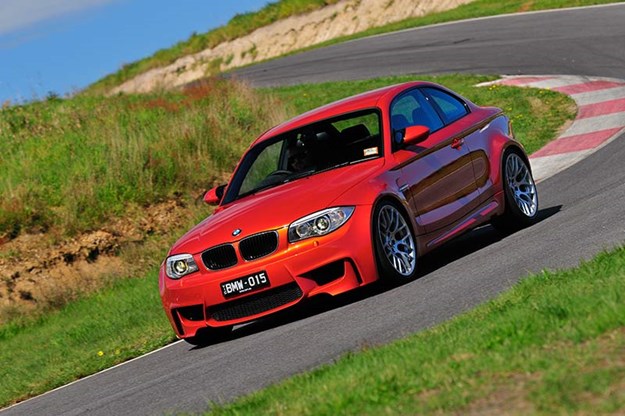 The BMW 1M feels right at home on the racetrack
BMW's 1 Series M Coupe – or 1M for short – had been surrounded by much fanfare following BMW's unveiling of the lightly-modified 'Concept 1 Series tii' at the Tokyo Motor Show of 2007.
Prior to the 1M's launch, the internet was awash with spy shots and clandestine video clips of test mules at the Nurburgring.
| Read next: BMW Z3M coupe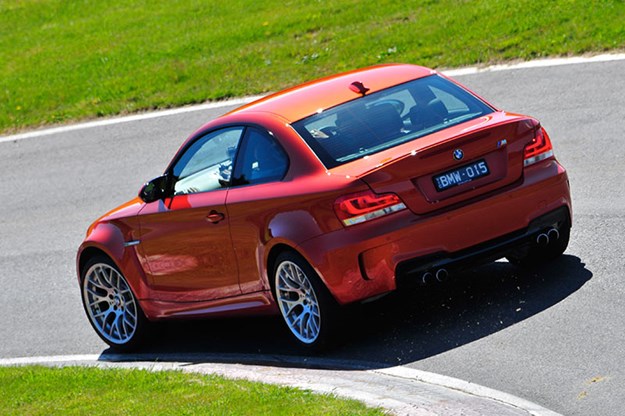 Many dealerships' allocations were sold out before they had even landed – and motoring journos at the time were quick to reach for a link between BMW's new downsized M car and the iconic E30 M3.
It wasn't an unreasonable comparison to make: inline-six up front, manual gearbox in the middle and driven wheels out back – the motoring world had been waiting on the edge of its seat for BMW's downsized driver's car that would speak to BMW's heritage as masters of compact sporting heroes.
| Read next: BMW E30 M3 review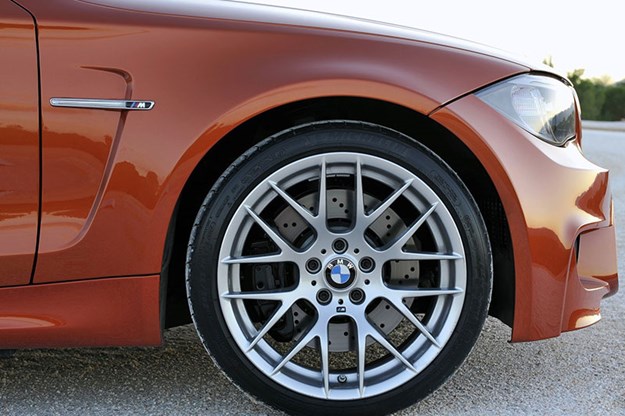 Big brakes to keep you in check
Indeed, many savvy collectors instantly knew that BMW's limited production 1M would be a future classic, with cars quick to hit the secondhand market with prices well over the listed $99,900 new car price tag.
But the car was a hit for good reason. For the potent pint-sized coupe, BMW's M Division binned almost everything it could, and replaced them with as many bits borrowed from its big M3 brother.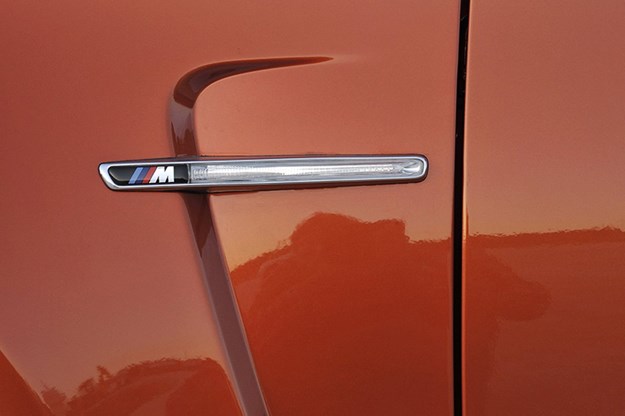 Out went the previously top-spec 135i's single-turbo six-cylinder, and in went the Z4 35i's twin-turbo 250kW variant of the N54 engine; along with M3 suspension, brakes, 19-inch wheels and M-differential.
The car was lowered by 20mm, and its track widened 71mm up front and 46mm in the rear, with its enlarged pumped guards being the only real tell-tale sign that you're looking at anything more than a standard 1-series compact city car.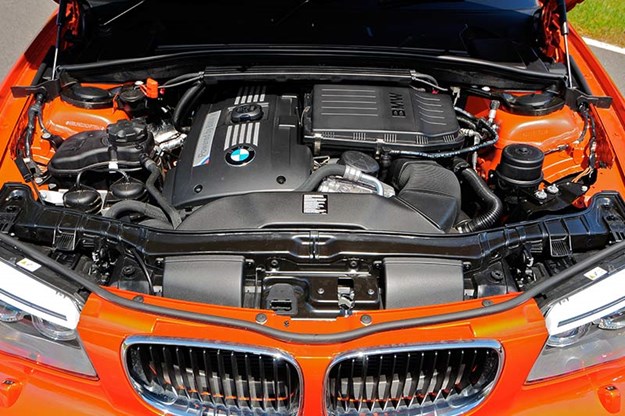 Its initial turn-in is razor sharp thanks to its short wheelbase and the steering ratio itself is quicker – 2.2 turns lock-to-lock vs 2.9 in the standard 1-series. The mid-range torque was a revelation amongst its much-dearer rivals, with a perfectly linear torque curve; despite pre-emptive fears of lag from its twin-turbo heart. 450Nm (500Nm under full-throttle overboost), sees the 1M remain an absolutely sublime thing to hustle about, offering an analogue driving experience that has only grown more desirable in today's comparatively boring automotive climate. It can be unruly at the limit – something BMW admitted themselves years later.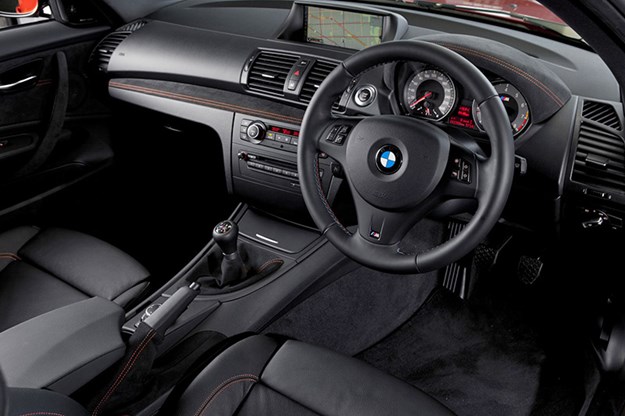 Sumptuous 1M interior
The seating position is bang-on, with a supportive and nicely bolstered seat. The shift action and pedal weight all contribute to one of the most unhinged and fun cars to drive through twisty bits of bitumen.
Unlike many 'modern classics' we've featured that spent decades unwanted and unloved, the 1M was lauded from the instant it was announced. It was a game-changer for BMW, or perhaps more of a return to form. It heralded in the M division's turbocharged era and spiritually paved the way for the current, and glorious, BMW M2.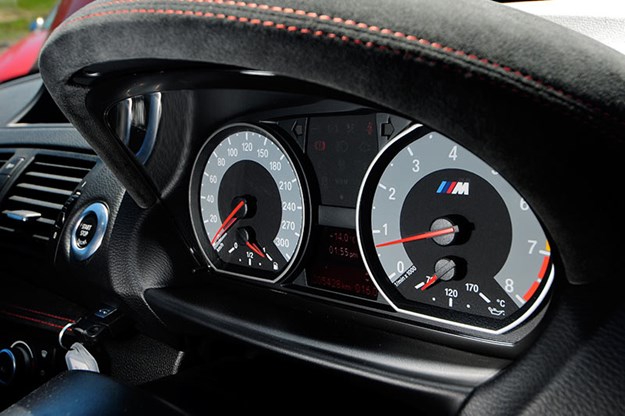 7000rpm redline for an inline six Beemer. Yes please
BMW's decision to take their 'ultimate driving machine' knowledge, and to wrap it up in a smaller classically-proportioned package proved fruitful. The formula is simple really: speed, and light(ness).
BMW 1M - What's on offer
The car was expensive for a pumped-up 1-series, but almost $55,000 cheaper than BMW's own M3, and even cheaper (while arguably more fun) than a Porsche Cayman S at the time. Since its release, the 1M has remained a constant outlier in new car resale values, which in itself is a testament to BMW's judgement of the market and how great this backroom skunkworks car was.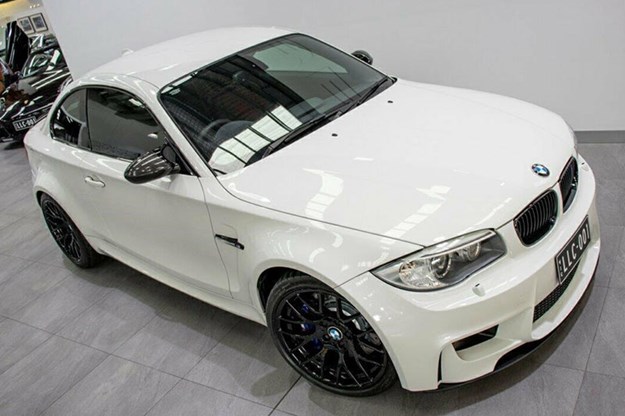 The limited production run has no-doubt helped its residual value. BMW was originally meant to build 2,700, but overwhelming enthusiast demand blew out total production to 6,309 units.
Their instant collector appeal also saw them live quite lavish lives – there's almost twenty on the market in Australia right now with anything close to six-digits on the odo considered 'high'.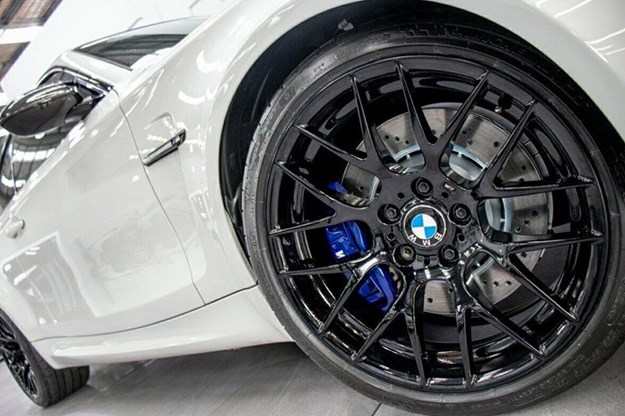 Prices vary quite wildly too, from high-40s at the low end and right up to almost $90,000 for the most pristine (read: undriven) examples.
Check out this one: a 2011 built car for the 2012 model year. Finished in Alpine White and with 107,022kms on the odometer, It occupies the middle regions of the market at a listed $59,990. It's available at Lorbek Luxury Cars in Melbourne.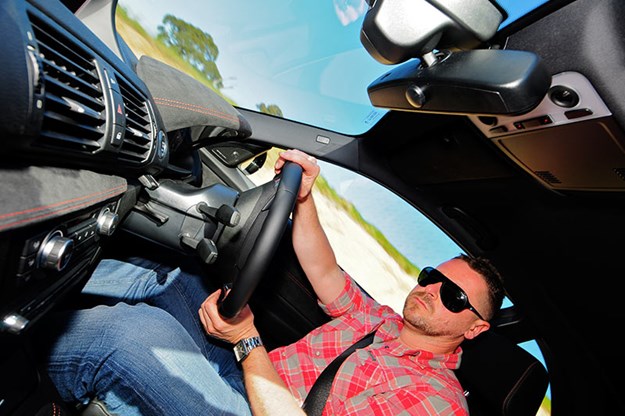 BMW 1M (2011)
ENGINE: 2979cc 32v Inline six-cylinder
POWER: 250kW @ 5900rpm
TORQUE: 450Nm (+50 with overboost) @ 4500rpm
GEARBOX: 6-speed manual
BRAKES: single-piston 360mm ventilated and perforated discs (f), single-piston 350mm ventilated and
perforated discs (r)
SUSPENSION: Independent, coil-sprung (f & r)
WEIGHT: 1570kg
Classic Australian Family Car Value Guide home page
Muscle Car Value Guide home page
Japanese Classic Car Value Guide home page
Sell your car for free right here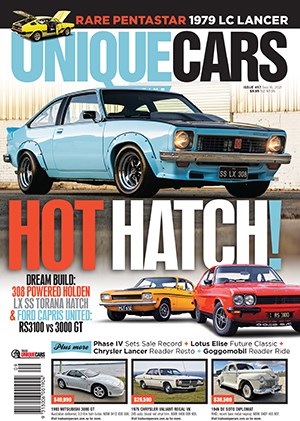 Subscribe to Unique Cars Magazine and save up to 42%
Australia's classic and muscle car bible. With stunning features, advice, market intelligence and hundreds of cars for sale.
Subscribe