Bentley Continental GT review - Toybox
---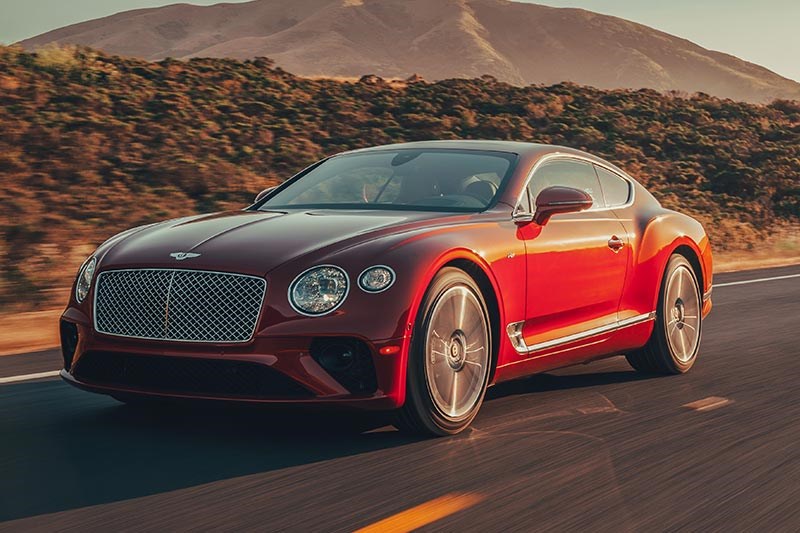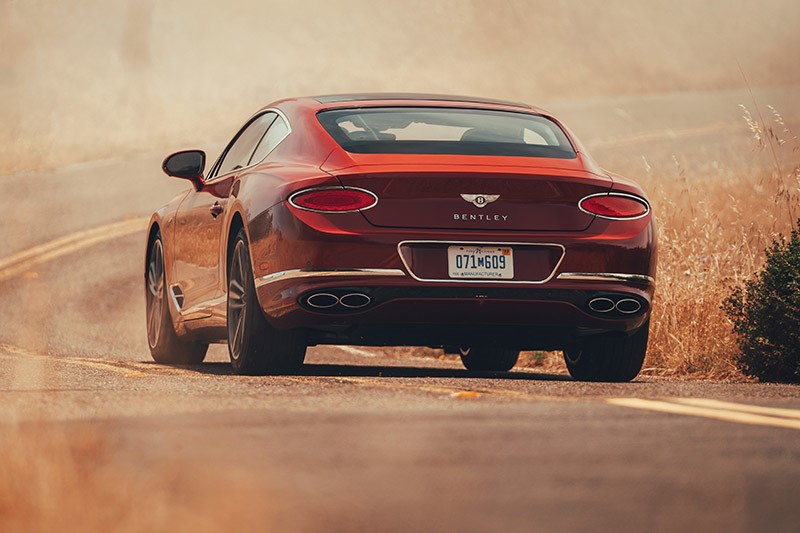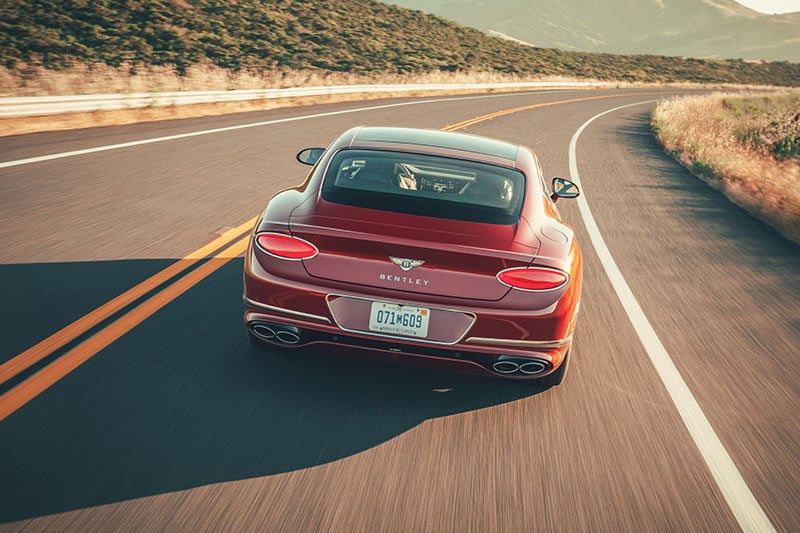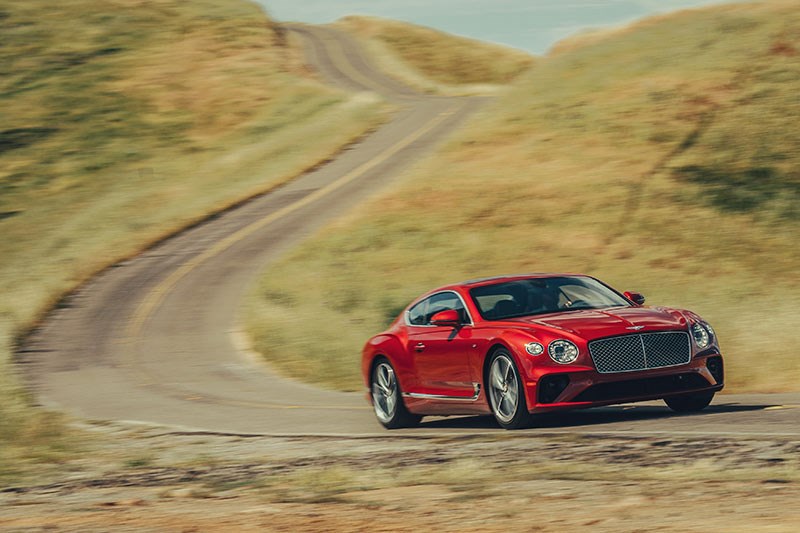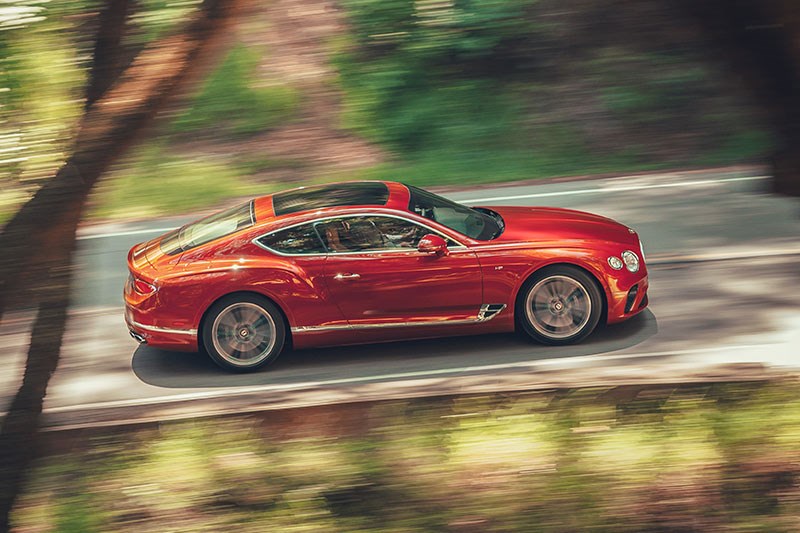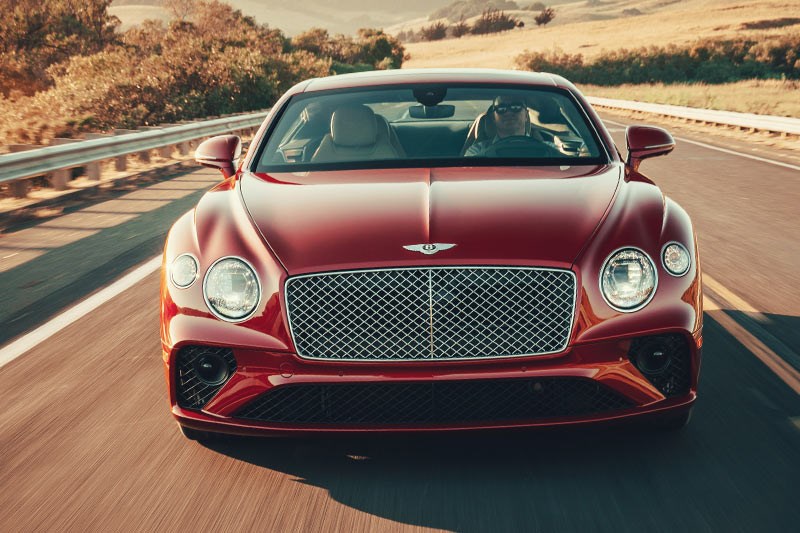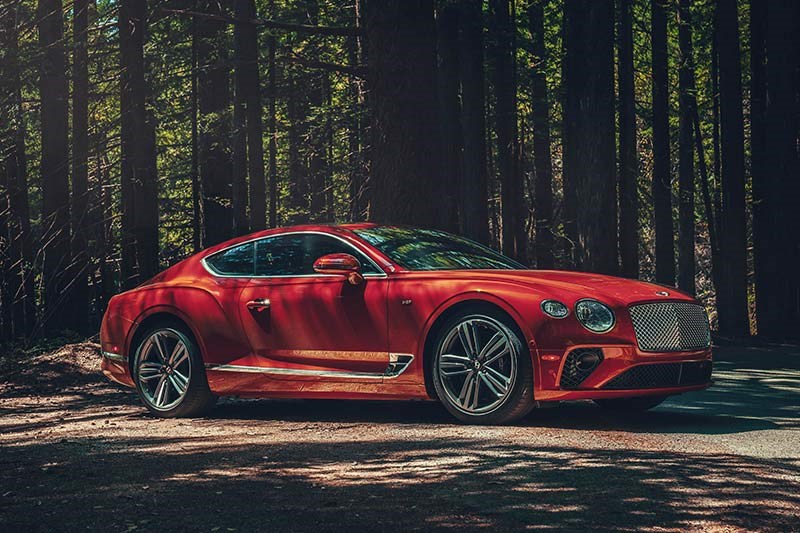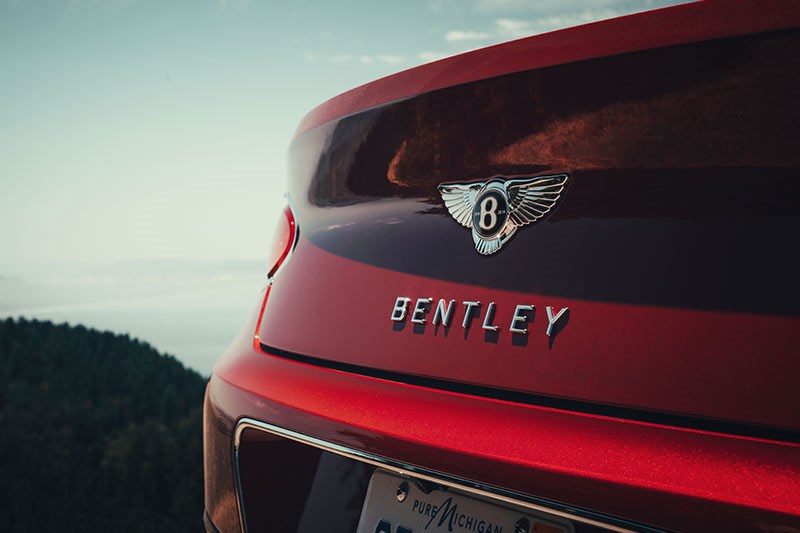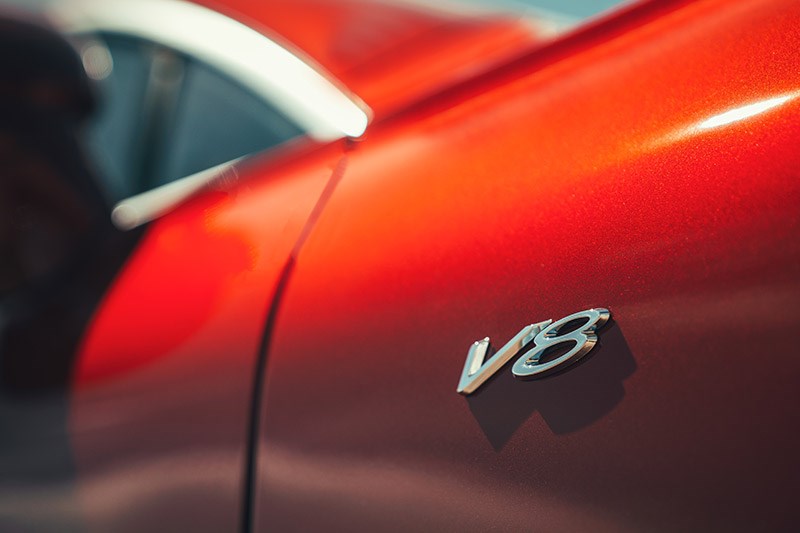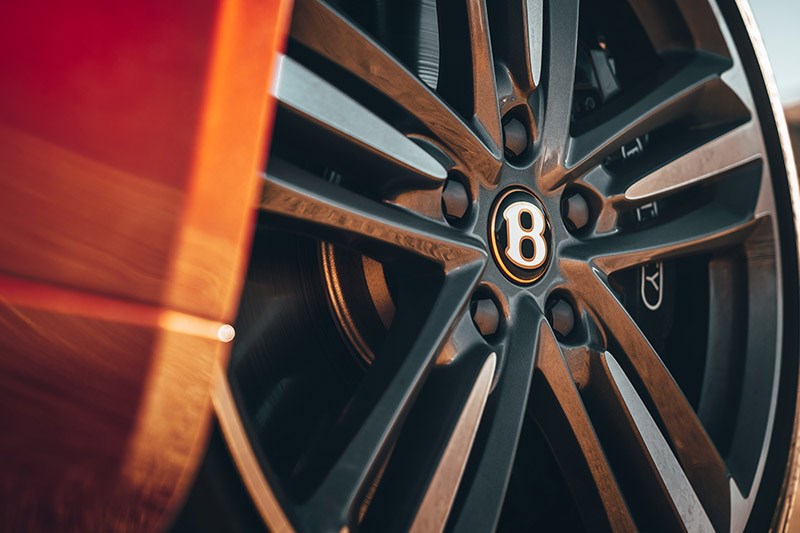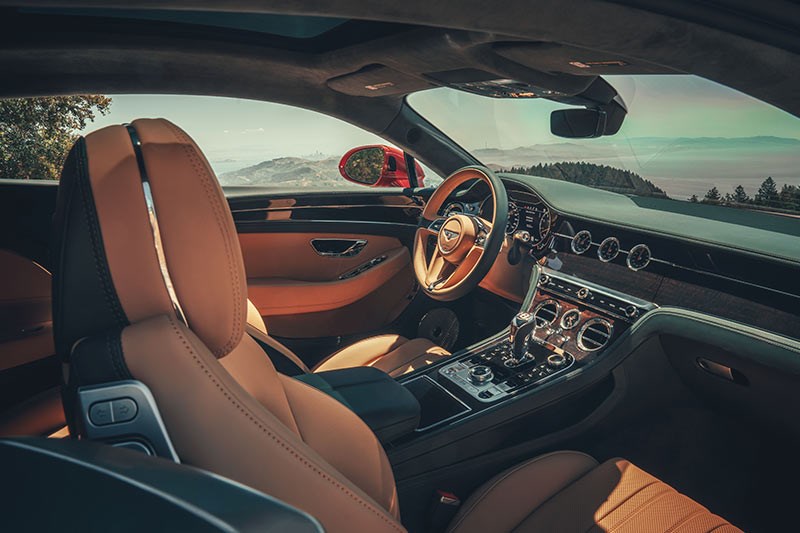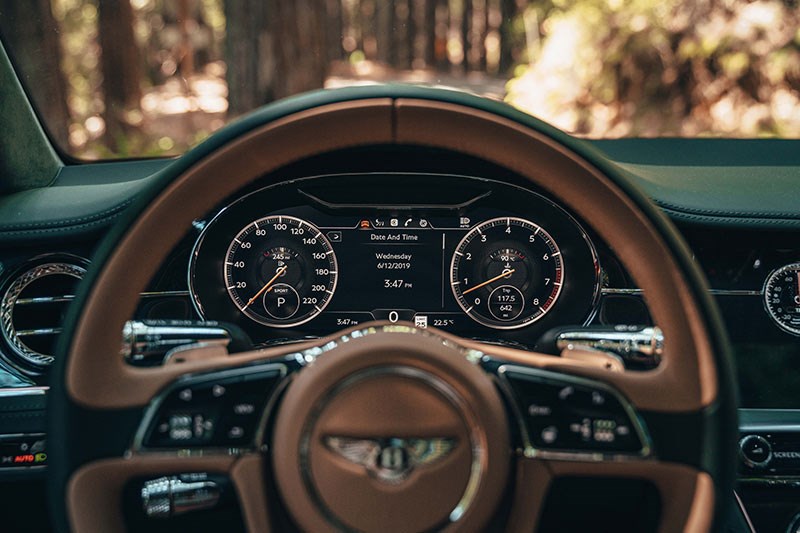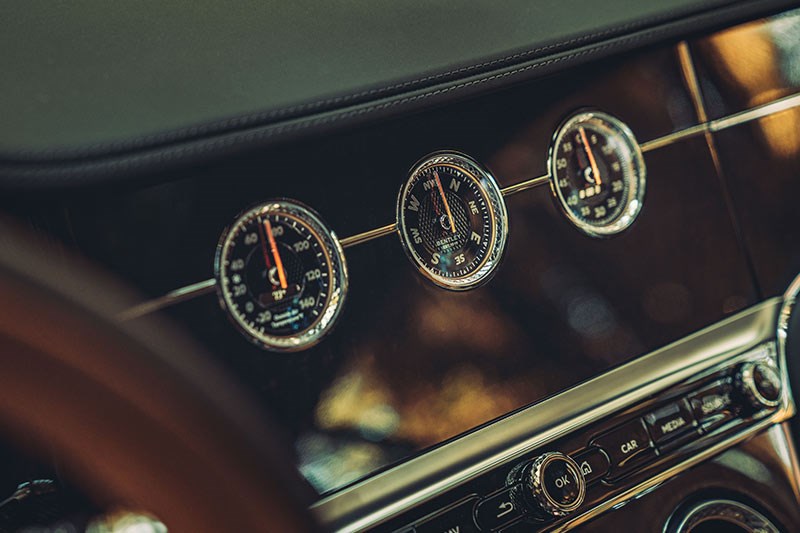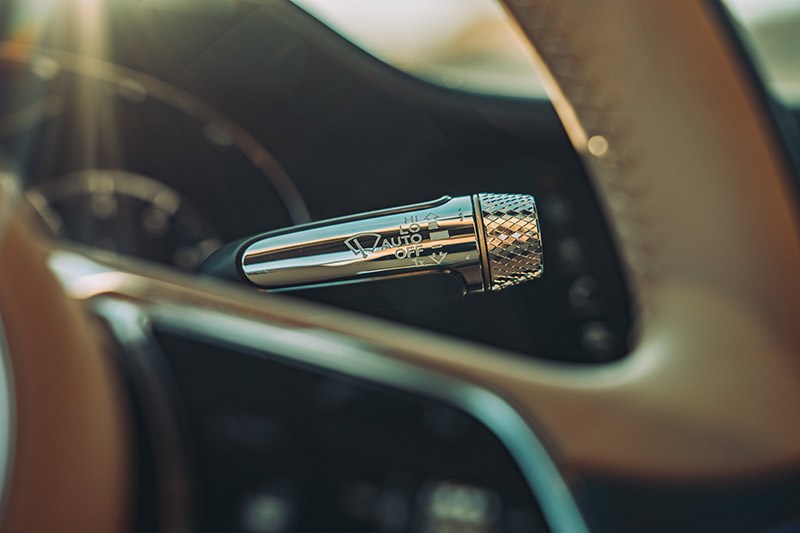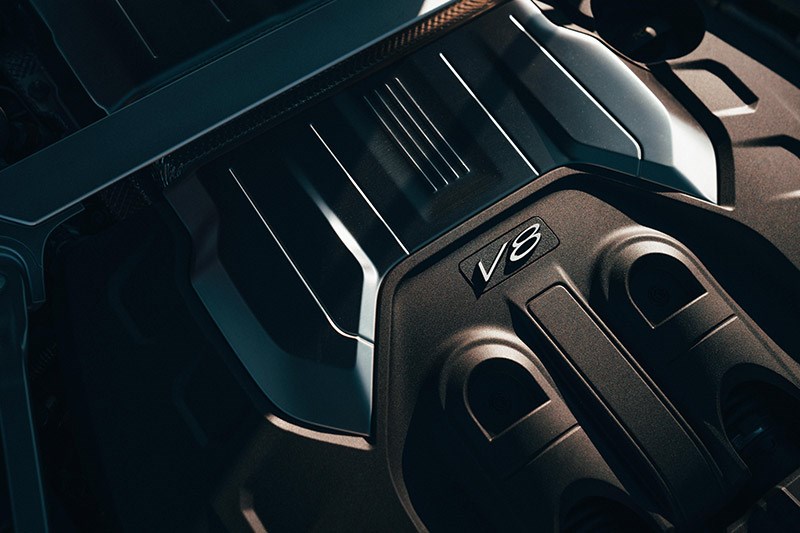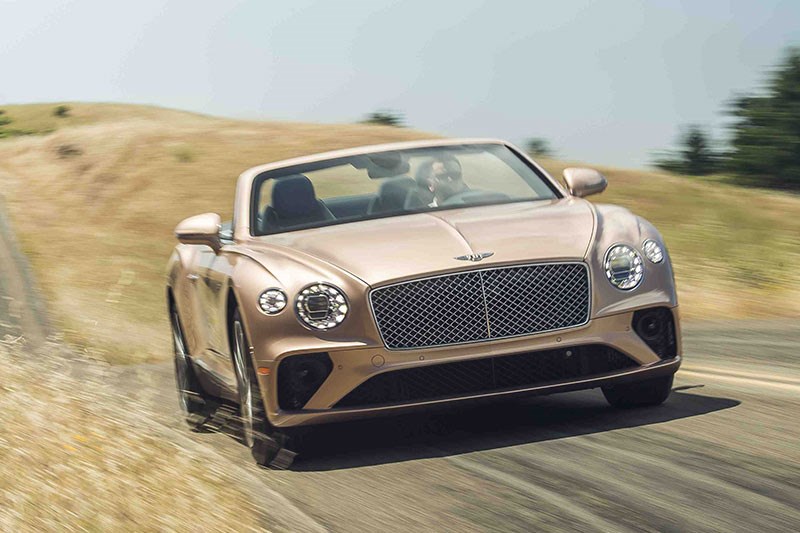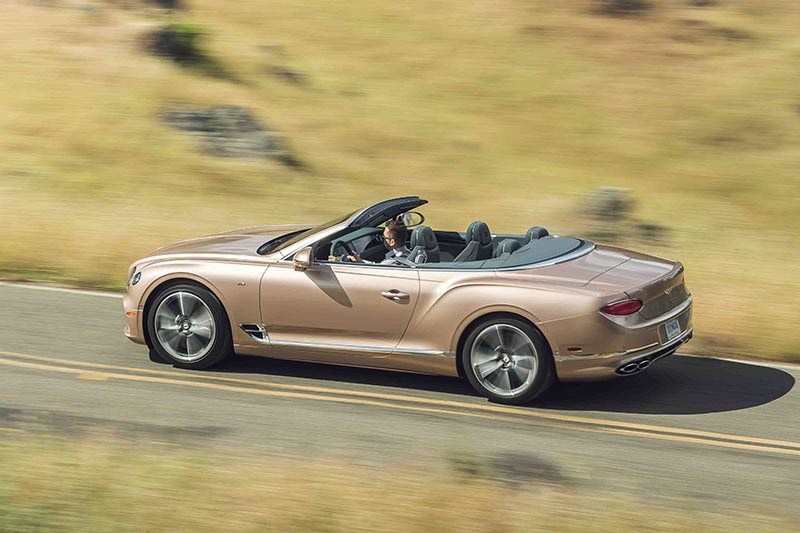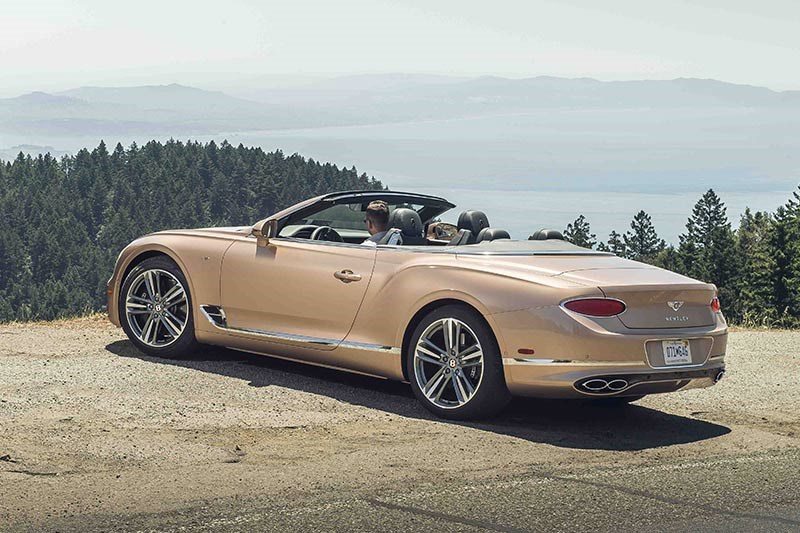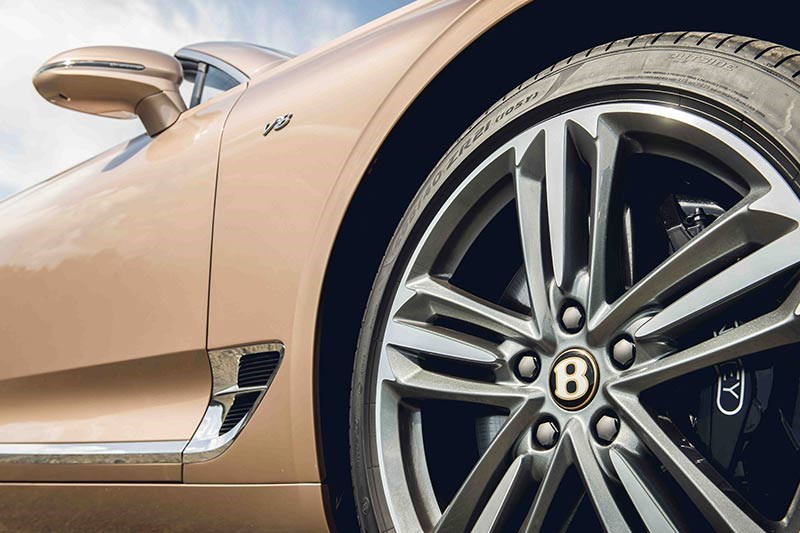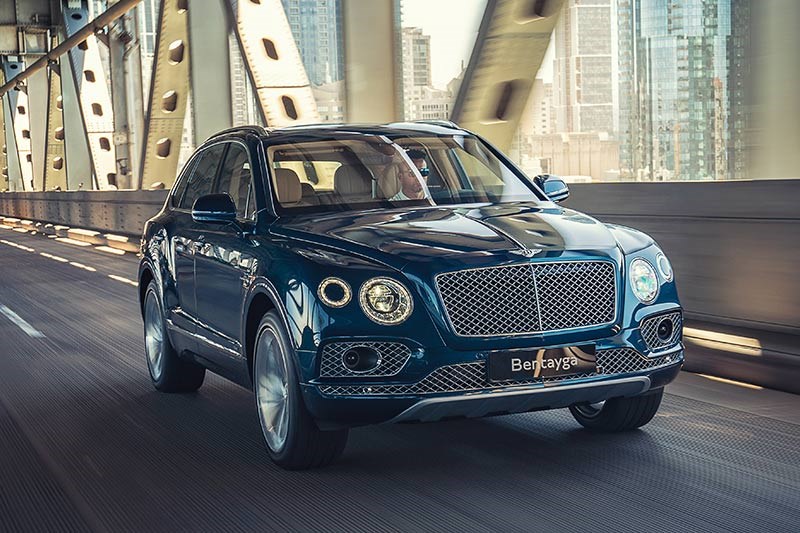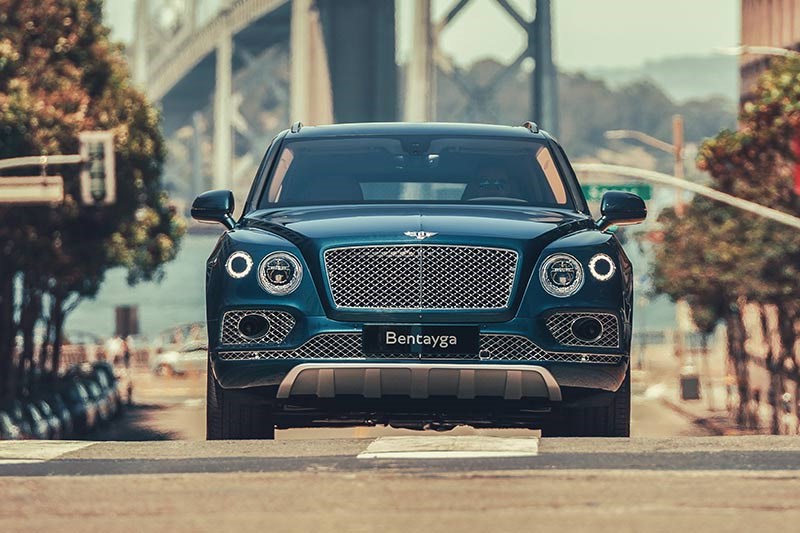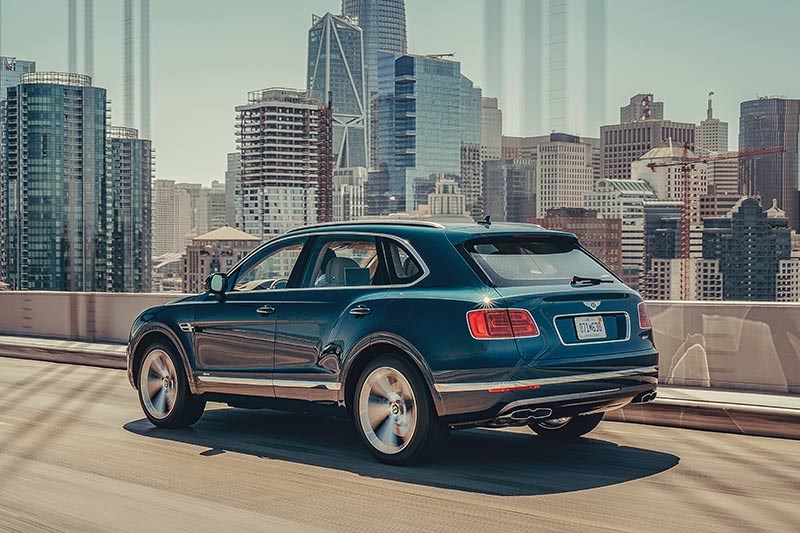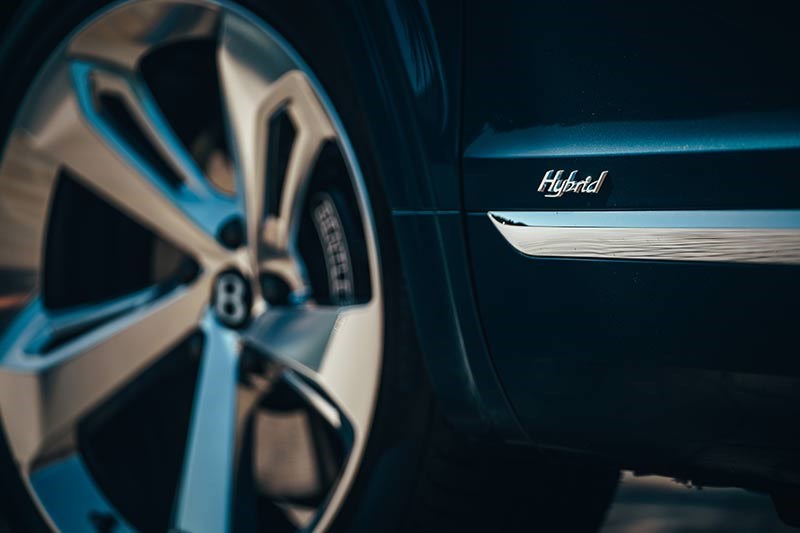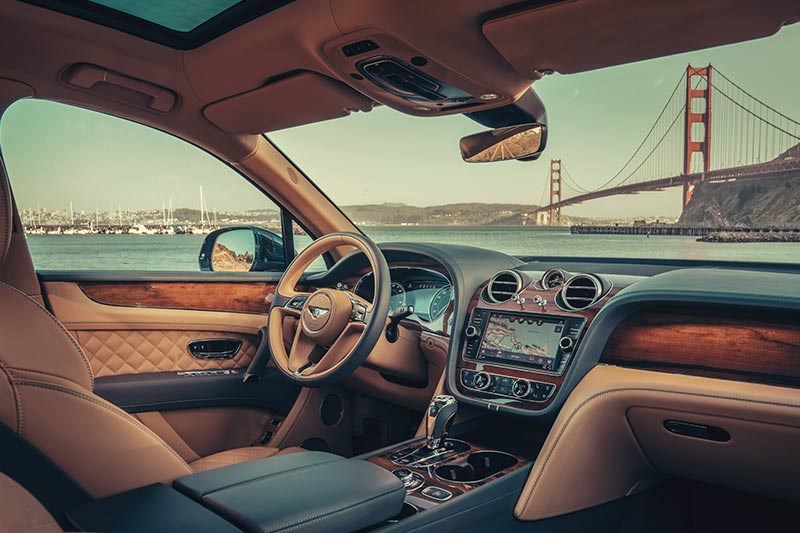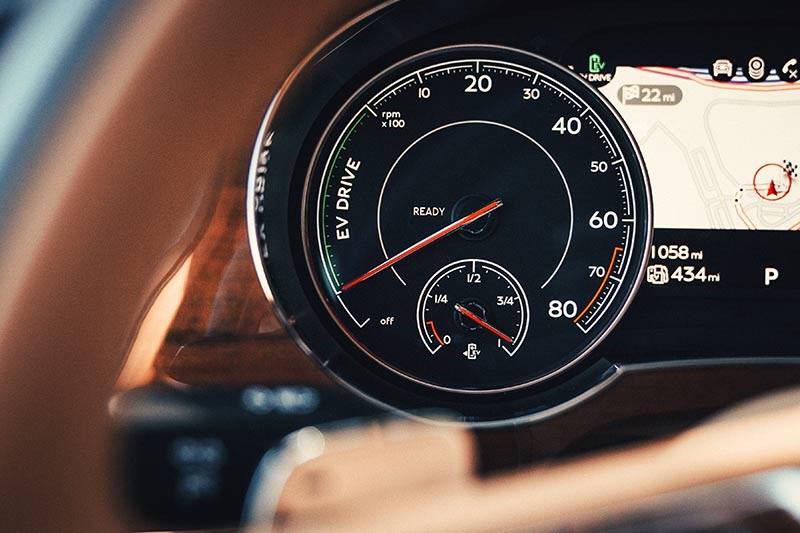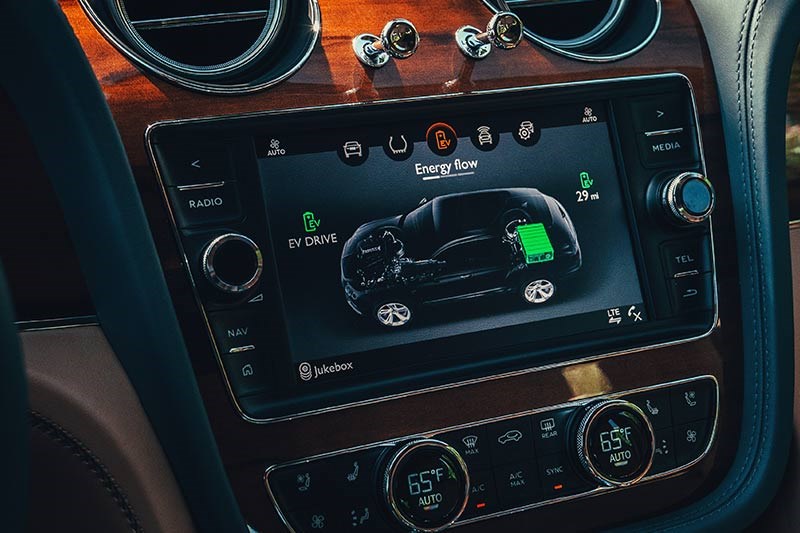 Bentley releases the inner horsepower hound with the launch of a Continental GT V8
It's funny how a handful of incidents, even from a very long time ago, can end up defining a brand. For Bentley that time was the late 1920s, when the infamous Bentley Boys were at the height of their powers, tuning and racing the giant English cars.
The real defining moments were the four consecutive victories in the Le Mans 24-hour, from 1927 through to 1930. This is a time when the presumably frustrated Ettore Bugatti, whose delicate and quick cars were at times being beaten by the English firm, famously described the rival product as fast trucks. What may have been intended to belittle the brand in fact helped to grow its reputation.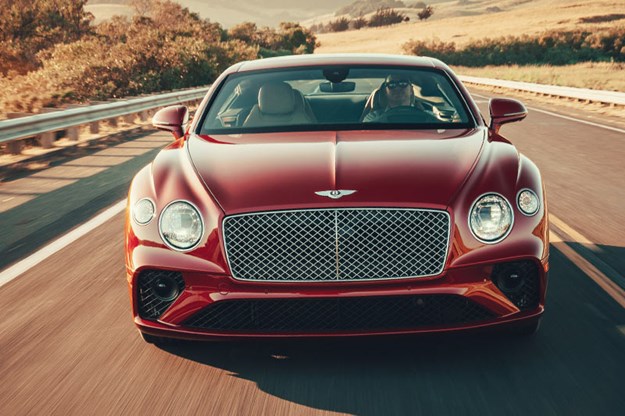 So it hardly comes as a surprise when the company's most sporting of the line, the Continental GT – now available as a V8 – weighs in (unladen) at 2165 kilos for the hardtop. Counteracting what might seem a disadvantage is the monster power claim of 404kw at 5750rpm (that's 542hp), a max torque figure of 770Nm from 1960rpm and all-paw drive. The end result is a claimed (and believable) zero to 100km/h time of a flat four seconds, with a top speed of 318km/h. It may be big, particularly for a two-door coupe, but it certainly isn't slow.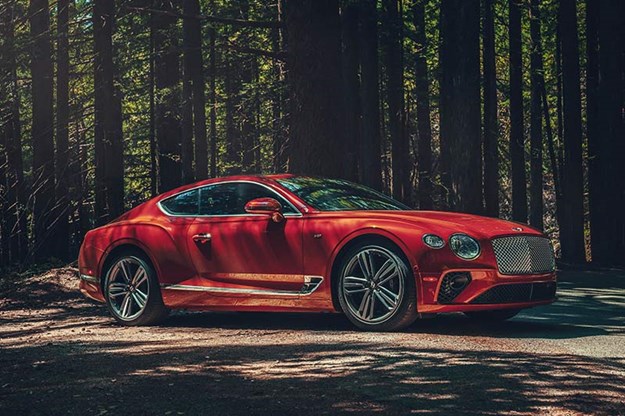 In case you were wondering, the platform plus the drivetrain that starts with a 4.0lt twin turbo V8, driving through an eight-speed dual-clutch transmission, is borrowed from Porsche. The platform has been specifically modified for this car, which in its third generation runs a slightly longer wheelbase than before (the front axles were moved forward) and enjoys a 55/45 front/rear weight distribution.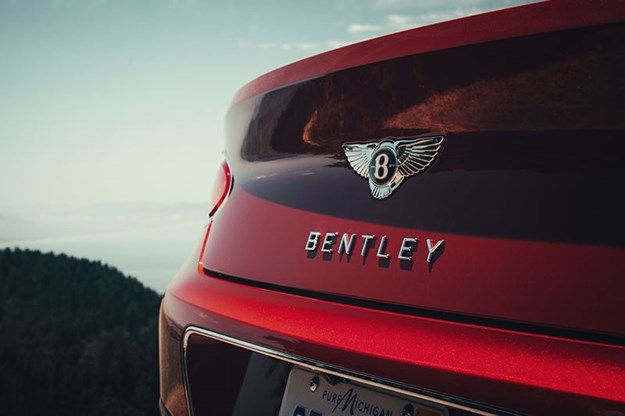 This is the second series in the third generation Continental GT to be released – the first runs the company's six-litre W12. The V8 is arguably a more sporty option on a twisty road, though the more expensive W12 is tuned for slightly sharper max performance figures (0-100 in 3.7sec and a top speed of 333km/h). Bentley has also thrown its latest suspension technology at this one, in the form of its three-chamber air suspension, teamed up with its Dynamic Ride System. Standard on the W12 and an option on the V8 (but you'd probably have to have it), the latter is an active rollbar set-up that successfully limits pitch and roll when the thing is being hurled through turns.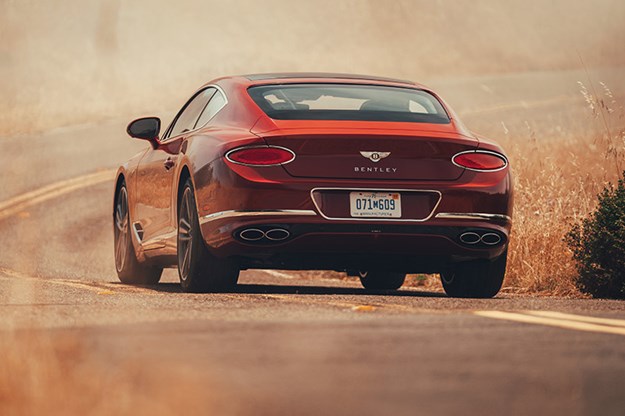 With electrically-assisted power steering, plus the adaptive software on the all-wheel-drive, there's an awful lot going on underneath you.
In the cabin, the handling and power delivery is offered as four selectable modes: Comfort, Sport, Bentley and Custom. The first two do pretty much what you expect and there's some argument for using sport if you're on a particularly interesting piece of tar. 'Bentley' mode is a compromise and, really, if you left in that you'd be more than happy with the result. 'Custom' does what you might expect – which is to set up and save your own preferences.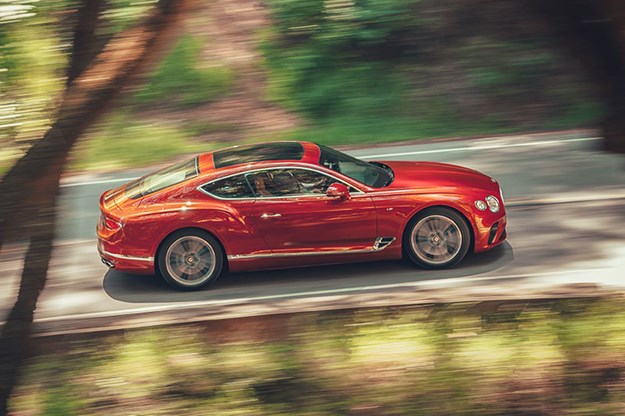 Speaking of the cabin, it is of course beautifully decked out in leather and wood. It's one of those places where you feel you might have to dress up a little to go for a drive. It also has a significant 'party trick', which is the three-faceted revolving panel in the centre of the dash, just above the console. One side is timber panelling (or whatever trim you chose for the car), a second is the satnav and general infotainment screen, while the third facet displays three very traditional-looking chrome dials. It's an option and, like the Dynamic Ride System, you'd have to have it as it's probably the coolest cabin gadget we've ever seen.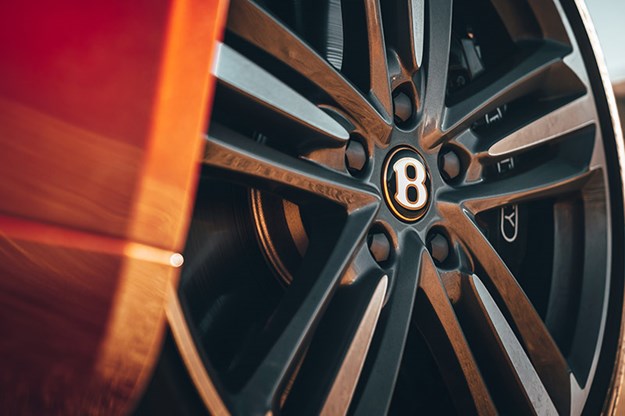 The info from the satnav is mirrored in the driver's instrument display, with directions showing in the heads-up view as well. So there's no great penalty in switching the revolving display to the three dials.
What's it like? Fast and very competent is the conclusion. We took the hardtop on some very narrow and at times ropey backroads and it coped admirably. Sure a lighter and smaller car would have done it easier, but the Continental GT was anything but disgraced. That was probably highlighted when at one stage we encountered a giant timber truck on the wrong side of the road, around a blind corner and, thanks to some quick thinking on the part of my co-driver for the day, we managed to dodge the monster.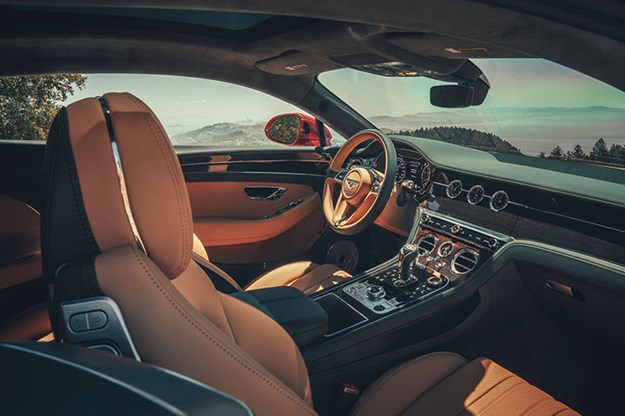 At risk of exercising a cliché, there's a very real Jekyll and Hyde ability lurking under the paint on this car. It can be driven very quickly, or you can loaf along in a great degree of comfort while generally feeling smug about life. It's a good place to be. That said, the car has character. The good folk at Bentley have managed to release some pleasing noises out of the V8 and there's no question the car has presence.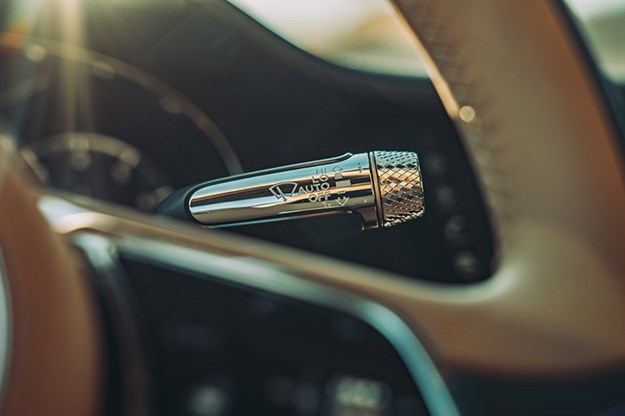 Now for the somewhat daunting news – the price. It hasn't yet been confirmed as the car isn't due to arrive here until the second quarter of 2020. However you can expect somewhere in the region of $400k, plus taxes.
CONVERTIBLE
The Continental GT also has a soft-top sibling, which shares all the spec of the hardtop. The powered roof adds around 170 kilos of weight and does its job admirably.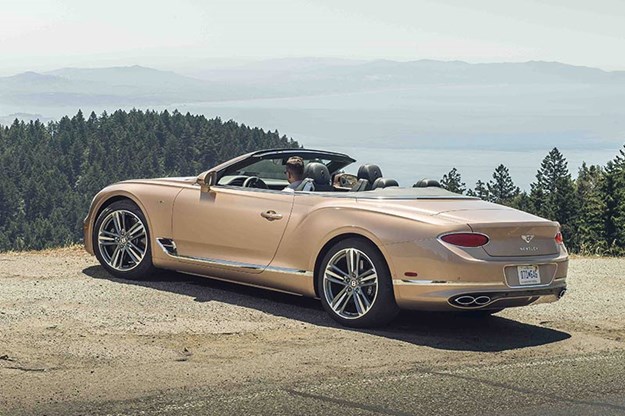 It raises quickly and the noise levels are not much higher than inside a hardtop.
With the roof down and the windows up, there is as good pocket of still air – even for tall people. This option adds approximately $30k to the price.
BENTAYGA HYBRID
Yes, even Bentley likes to demonstrate some green credentials once in a while. With the Bentayga SUV available for some time, the firm has decided to launch a plug-in hybrid version in its centenary year.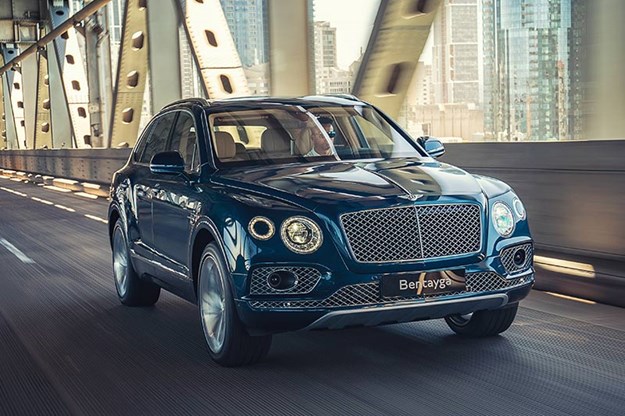 Its mechanicals are again from the Porsche line-up, in this case a 3.0lt petrol V6 turbo engine claiming 250kW and a 94kW electric unit, all driving through an eight-speed transmission and all-wheel-drive.
Range on electric only is a USA EPA figure of 26km, though that's likely to extend in part thanks to the use of regenerative braking.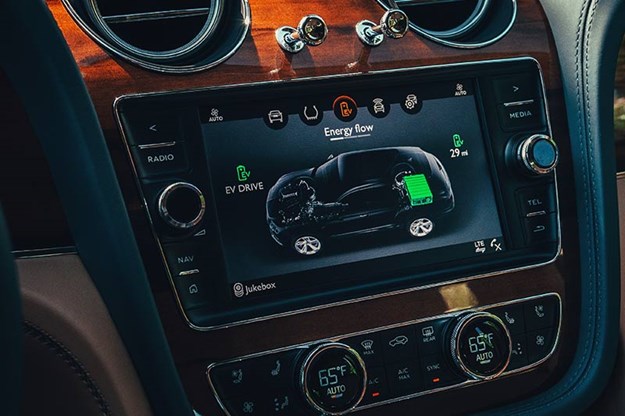 Typical Bentley, it's quick and luxurious and is the start of many things to come. The company says it plans to have hybrid versions of the full range in coming years, with its first all-electric battery-powered model coming up in 2025.
The company is evaluating the hybrid for Australia and has yet to make an announcement about whether it comes here.
2019 Bentley Continental GT V8
BODY: 2-door coupe
ENGINE: 4.0-litre twin turbo
POWER: 404kW @ 5750rpm
TORQUE: 770Nm from 1960rpm
PERFORMANCE
0-100KM/H: 4.0secs
TOP SPEED: 318km/h
TRANSMISSION: 8-sp DSG
BRAKES: discs
PRICE: $400k-plus
Classic Australian Family Car Value Guide home page
Muscle Car Value Guide home page
Japanese Classic Car Value Guide home page
Sell your car for free right here
Unique Cars magazine Value Guides
Sell your car for free right here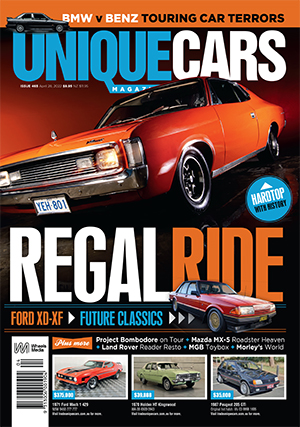 SUBSCRIBE TO UNIQUE CARS MAGAZINE
Get your monthly fix of news, reviews and stories on the greatest cars and minds in the automotive world.
Subscribe