1973 Citroen GS 1220 reunion
---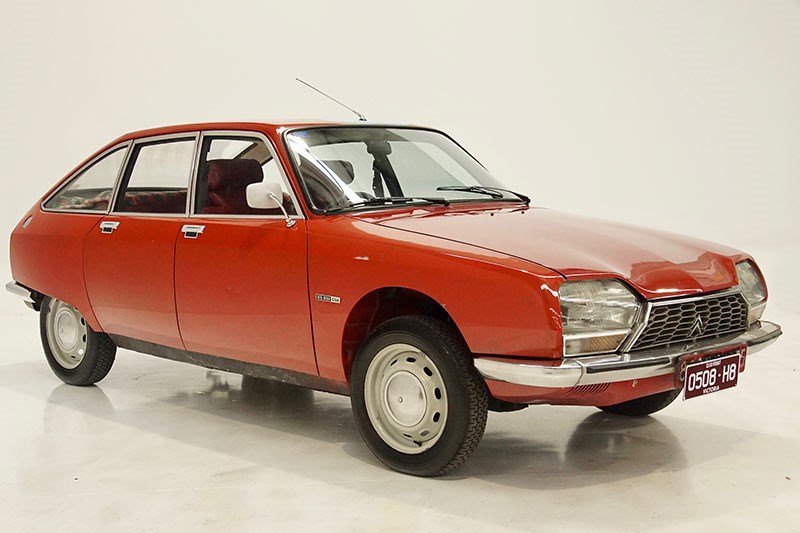 A happy reunion with a Citroen GS
1973 Citroen GS 1220
I've owned more than 50 cars and driven many times that number in a lifetime rich in automotive excess, so I didn't expect the reunion with one of them to be so emotional. But it was.
Mon ami 'Andre' and I had shared a lot more than a 40,000km spider's web of roads criss-crossing Europe, from the Norwegian Arctic Circle to Berlin and Lisbon to Istanbul, over a period of nearly 12 months in the early 1970s.  André? Well, André Citroen of course, the man who changed the nature of motoring. But I'm going too fast.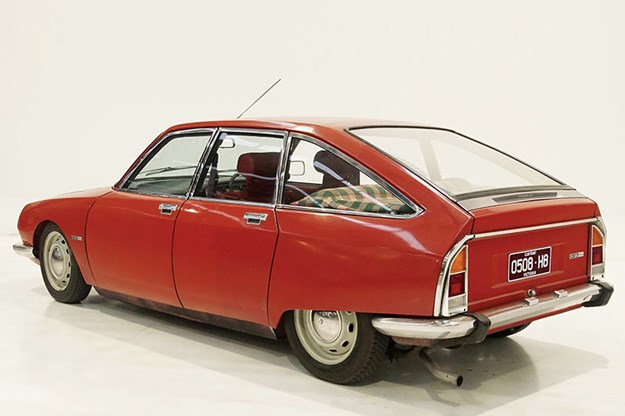 Here, now, in Sunny Oz sporting classic rego
I had never considered owning a Citroen before the new GS model was launched in 1970 and was immediately voted European Car of the Year.
I was rallycrossing Minis at the time, so I was a fan of front wheel drive cars because of their packaging and handling, but I was secretly a besotted, but impecunious Aston Martin enthusiast. Okay, it's a stretch, but the GS with its fastback styling reminded me of a downsized DB4!
| Buyer's Guide: Citroen 2CV 1948-1990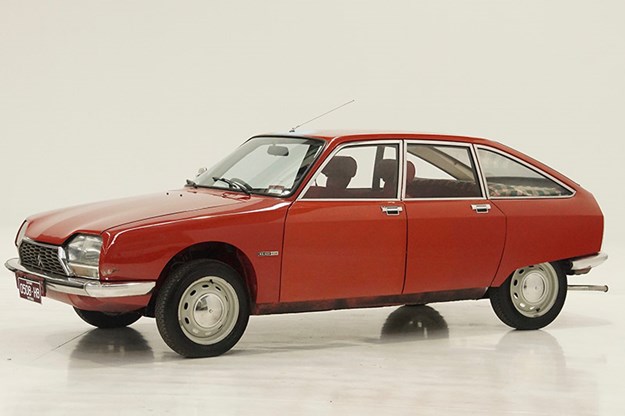 Being a young motoring writer with a deep-seated automotive passion I could also justify my Citroen selection. When launched, it was the most aerodynamic and advanced small car you could buy; its self-levelling hydro-pneumatic suspension set a new level of ride comfort and incorporated industry-leading anti-dive geometry and inboard disc brakes, while its 1015cc flat four cylinder air cooled 'boxer' engine with belt-driven overhead camshafts up front was small but willing. Just as important, it was also affordable.
This and its cavernous box-shaped boot fitted in well with our plans to spend 12 months camping around Europe, while its promised 7-8l/100km economy was a clincher.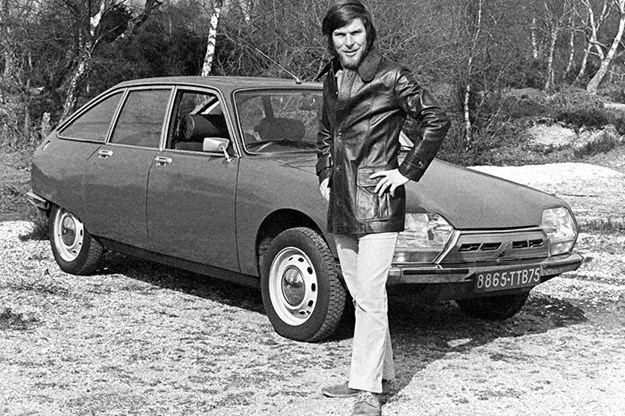 Stylish young man with stylish car
Duttons were then the Melbourne Citroen agents and I became well aware of its performance shortcomings when I test-drove their 1015cc demonstrator that had about the same glacial acceleration as an early Porsche 356, but hey, we weren't in a hurry. Then in 1972 Citroen announced the GS's larger-engined 1220cc big brother and with the promise of more torque, I was sold. So we put our money down for a Paris-delivery UK-spec Rouge de Rio (red) GS 1220 Club sedan.
Collecting the GS from Citroen's outer-Paris Tourist Delivery Centre in early December was drama-free, and after filling its boot with all our camping gear, we headed south.
| Read next: 70 years of Citroen 2CV (2018)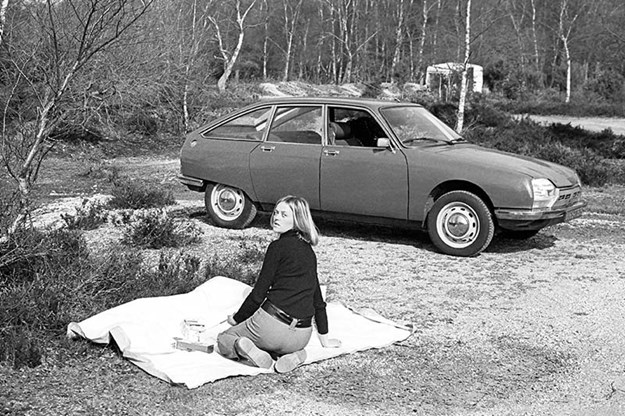 It was winter, cold and raining when we left Paris a week before Christmas, so as our budget only ran to camping, we followed the sun, tracking across the top of Spain before heading south to Lisbon. At one stage we passed a local Renault 12 that was making heavy going of a rough secondary road, with the fully-laden Citroen's hydro-pneumatic suspension making light work of the conditions, confirming our choice.
That first trip took us through Spain, Portugal, the South of France, Christmas and New Year, before we ran low on travelling money and headed back to London where we both found work to top up our coffers. Financially replenished in April, we were off again.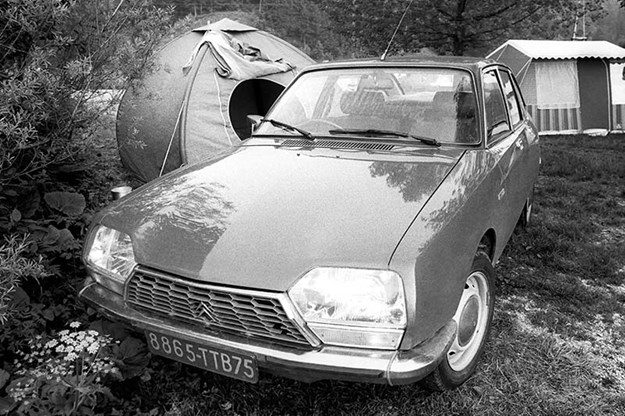 Once spring arrived, European camping began to be anjoyable
London, Paris, Copenhagen, Oslo, Stockholm, Berlin, Prague, Bucharest, Sofia, Istanbul, Athens. . . we camped on the outskirts of all the European bright lights, with the GS serving us well and continuing to reinforce our choice.
An exception was Stuttgart in May, 1973, where we diverted when a late spring snowstorm forced us into a cheap underground city centre hotel and visits to Porsche and Mercedes-Benz months ahead of schedule.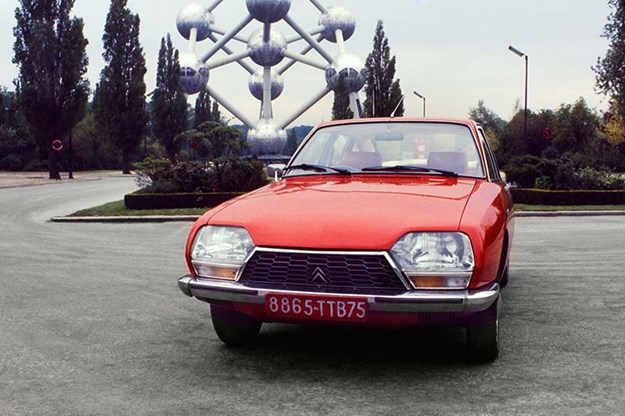 Over there, then, complete with original Euro rego
Andre tried not to mind when we left him for the weekend in favour of a new 911 RS 2.7 lightweight coupe, nor when I spent a day with Mercedes-Benz that included some memorable 300km/h laps of their Unterturkheim test track in a prototype  experimental C111 Wankel rotary-engined coupe.  He just couldn't compete and he knew it!
More trips to far flung corners of Europe followed over the next eight months and of course, we had a few small issues with the GS – after all, it's French! From the outset, we were driven mad with its dashboard rattles – why a French car company would fit a plastic one-piece dashboard for a country with so many cobblestones remains a mystery (They are French!).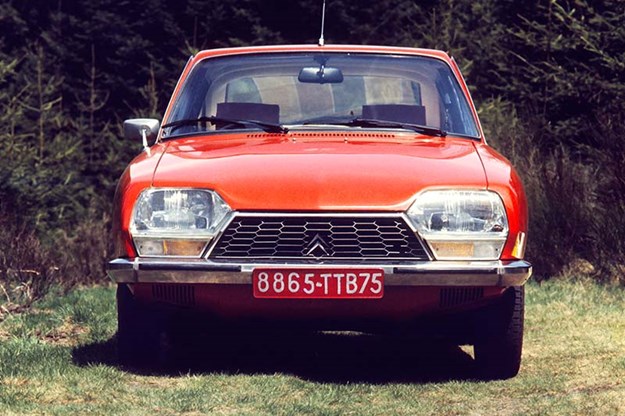 The gearbox was noisy from the outset, however two different Citroen dealers assured us that the whining was within tolerance. (Conclusion: The French were obviously deaf or a lot more accepting of these things than Australians). There was a rear suspension hydraulic leak (fixed under warranty at 12,000 miles), but the one that wasn't resolved for another 10,000 miles was a front wheel balance problem from new that was finally identified as a faulty front wheel bearing and replaced FOC out of warranty by Citroen GB.
My last trip in André for what turned out to be more than 45 years was to Liverpool to put him on the ship to Melbourne, fulfilling the Australian Customs conditions required to give us a 50 per cent discount on the import duty payable when he landed in Melbourne in November 1973.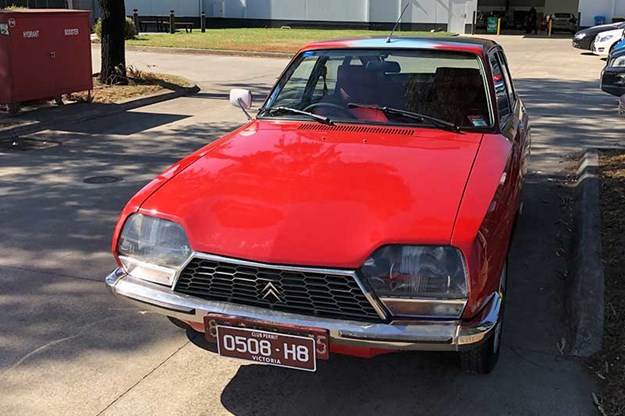 We returned broke (of course) and needed reluctantly to sell André to pay bills and get re-settled.
Duttons came to the rescue and had a buyer – devoted Citroen enthusiasts Gerald and Norma Propsting – eager and waiting for what was then the first of the new GS 1220 models to arrive in Australia. Andre, we discovered later, was Norma's car and was used regularly for the next 27 years.
Time passed. Renaults, more Minis, then Porsches took turns in our garage and hearts, but through them all there remained a soft spot for André.
Off the road since 2000, André had nevertheless been stored with care
I have always admired what I consider to be outstanding cars and this is reflected in the dozen Mini variants, two Renault 16s, many 911 Porsches and the two Boxsters I have owned. So for similar reasons, the memory of André endured.
 So about a year ago in a moment of whimsy, I tracked him down through the Citroen Car Club of Victoria and the Aussie Frogs website (aussiefrogs.com) to Camperdown in Western Victoria where, to my delight, he was still owned by the same Propsting family.
Sadly, both Gerald and Norma had passed away, but their son Gerry had brought André to Camperdown after his last registration expired in December 2000, and he had been stored in their garage under blankets, battery kept charged and alongside other Citroens since.
Body panels were pretty good apart from this rough spot on the turret
While pleased with my interest, Gerry informed me that the GS wasn't for sale; he was intending to restore it and had purchased and dismantled another GS 1220 for this purpose. But he agreed to give me first option if he changed his mind...
Disappointed,  I got on with my life until I got an email from him in August last year saying that he had decided against the restoration and was I still interested? That's how I became the first and third owner of Australia's first GS 1220.
A series of excited emails followed, including current pictures of André as stored, shedding some light on his life since late 1973. He had now done 107,000 miles (172,000km) since new (83,000 miles more than when I sold him, but still modest for a 45 year-old car. There had been a few small scrapes, the most serious being when he was rear-ended by a Ford Fairlane. There were a few small parking door dings; the paint on all panels was badly oxidised in varying shades of red and I wasn't surprised to hear that he was now on his third gearbox.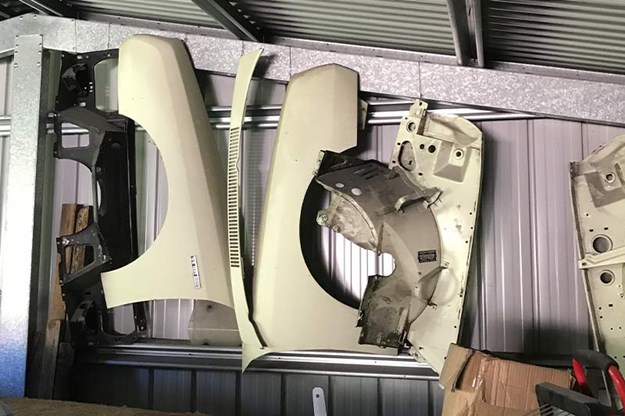 Gerry suggested $1,000 for the GS, which I accepted, but that was conditional on me also taking all the GS spares for another $1,000 –  a bit like picking up a lone hitchhiker and then having to take the rest of the family that had been hiding in the bushes!
I didn't really want the spares initially, but as Citroen GS models have never received the recognition by collectors that they are due, relatively few survive and many get robbed for parts, which in turn are rare. I don't think the designers ever expected them to last this long anyway. (They are French!) However, as André hadn't been driven for some years, his suspension had sagged. He would start eventually, but clearly some electrical attention was required.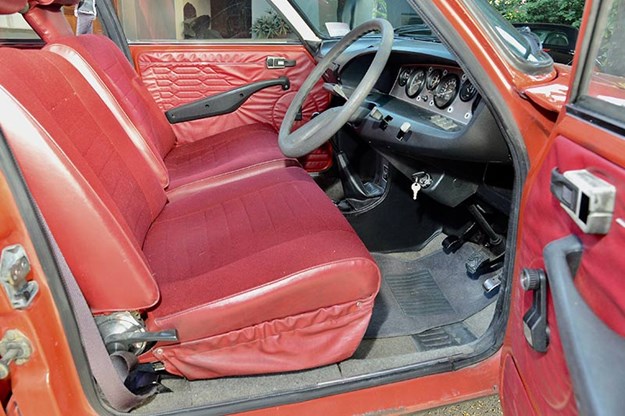 Through many recommendations, I got onto former Darwin-based Citroen service specialist John Lengton, who now operates his home-based 'European Garage – from Goggomobils to Porsches' at Timboon, less that 30 minutes from Camperdown. Even better, John was a dedicated Citroen enthusiast who owns and has restored a unique DS23 Ute, while also knowing his way around GS models.
John duly collected André and over the next month or so worked his magic on it in his large and spotless workshop, which it shared with a 1974 model Porsche 911 and a mid-1970s Rolls-Royce hearse. He treated André to a major service, replaced its cam belts, renewed and re-pressurised its hydraulic suspension spheres, rebuilt its carburettor, fixing sundry oil weeps and leaks and fitted a replacement second-hand alternator and front wheel bearing on the way to a Roadworthiness Certificate.
"It was in remarkably good condition for a GS its age," John enthused. "I was impressed. It has obviously been well looked-after over the years." Pleasure all round!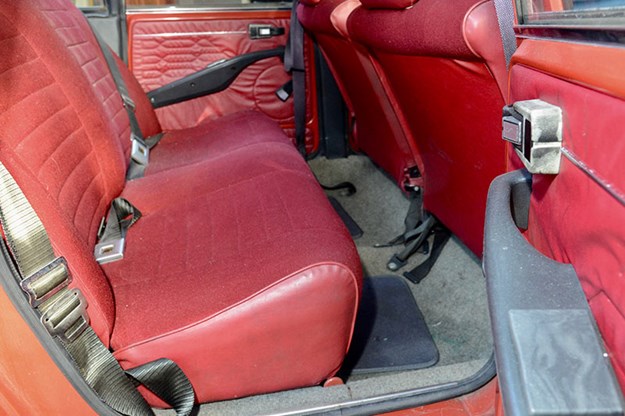 So, after hearing all this, it was with great anticipation that I arrived in Timboon in mid-March to collect and drive André to Melbourne on the first stage of its longest-ever trip to my new home in Southeast Queensland.
The drive back to Melbourne was like dating an old lover – a blend of the familiar and the forgotten.
For a start, I was again amazed at its ride quality, that even today surpasses that of most new vehicles and the performance of its four disc brakes, which draw their power assistance from the same hydro-pneumatic system. Mechanically, it was also quieter than I recalled and soon found 95km/h at 4,000rpm to be a comfortable cruising gait. But for the first hour in the dark, the various dashboard buttons, switches and levers remained a 45 year-old mystery.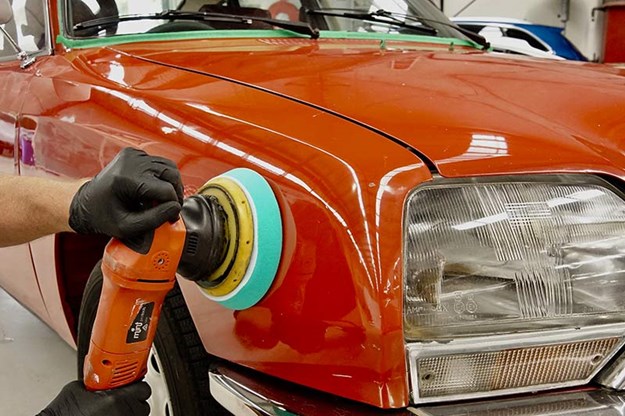 Cosmetically, Andre was a little dog-eared (aren't we all in later life?) and needed a bit of tidying up. So, in Melbourne, he spent several quality weeks at Shannons Heatherton HQ. While there, regular auction detailer Dave Griffiths of Ultraglaze did a remarkable job with a lump of clay, a lamb's wool buff and an Automotive Burg Designed imported Nano polymer concentrate called Kote-iT K1. Combined with Kote-iT K3 that rejuvenated its plastic dashboard, they all transformed André from a 'good from across the road' to a 'good from the kerb' classic. This is just what I wanted. I've been led down 'Restoration Road' before, turning perfectly presentable classics into vehicles too precious to enjoy and I was determined not to make that wrong turn again!
Burg also supplied me with some much-needed replacement headlamp globes –they obviously didn't have wandering kangaroos in France in the early 1970s! The 1,800km trip north to the Gold Coast Hinterland was not taken lightly. Being the Citroen's longest-ever continuous trip, the fact that it had been off the road for more than 18 years and that its skinny 145-15 Michelin ZX tyres pre-dated that, I was concerned about a range of things – mainly the Michelins overheating and possibly delaminating.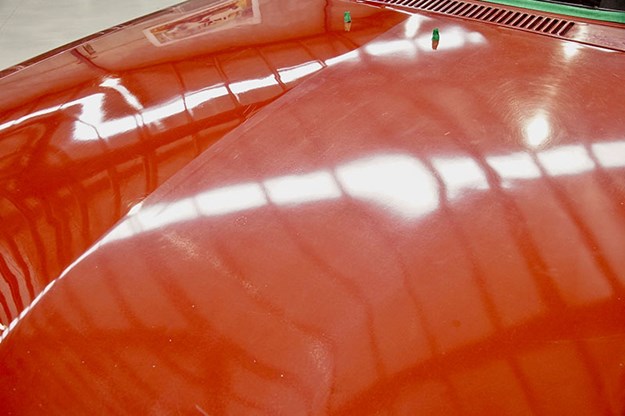 The original gleam re-emerges
So, with a major service, the re-assurance of John Lengton about its overall mechanical condition, an extra four psi in the tyres above the recommended 26/28 front/back and carrying two extra mounted spares in the GS's humungous boot, I set forth north.
To boost my confidence I packed the boot full of mechanical parts that came with the car, while two spare front mudguards kept me company in the reclined front passenger seat.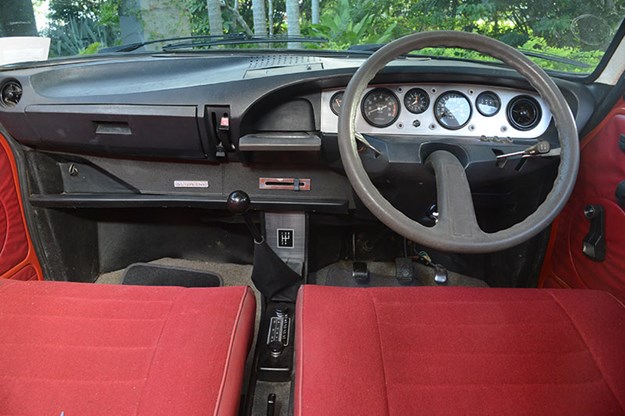 Amazingly, nothing went awry, contradicting GS detractors, who warned me that the car's designers never foresaw anyone driving one 45 years later. Suck it up doubters!
Sticking to the planned 4000rpm rev ceiling and treating the synchros in the notoriously fragile four-speed gearbox gently, we made solid progress, cruising at 95km/h and changing down to third on steep hills rather than stressing the engine. Travelling this way, we got comfortably more than 500km out of every 43 litre tank-full of 98 octane premium fuel, equivalent to about 7.5 litres/100km, which wasn't at all bad in 1973.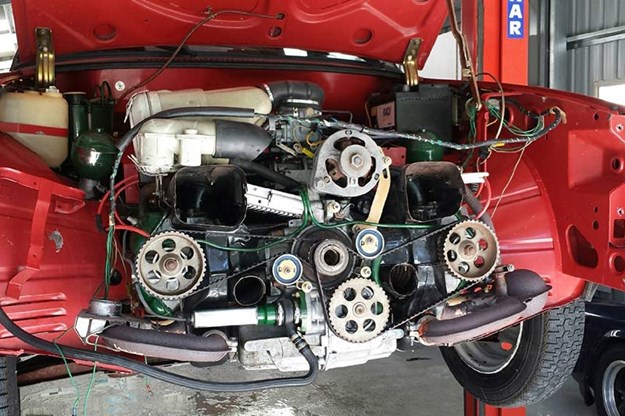 Carby sorted, belts and alternator replaced. Almost good to go
I didn't go straight home, instead dropping André off at McKenzie Bodyworks in Arundel (Qld), where Jacob McKenzie and his small team did a cosmetic tidy up. The GS was not a heavy car by any standard, with lightweight and hence easily-dentable steel panels contributing relatively little to its 900kg.
Amazingly for its age, the car had no rust except for a small section of its roof that had been repaired around the roof-mounted radio antenna  The passenger's side front mudguard had come off second best in a minor parking mishap, while all four doors wore small dimples from careless door opening by others.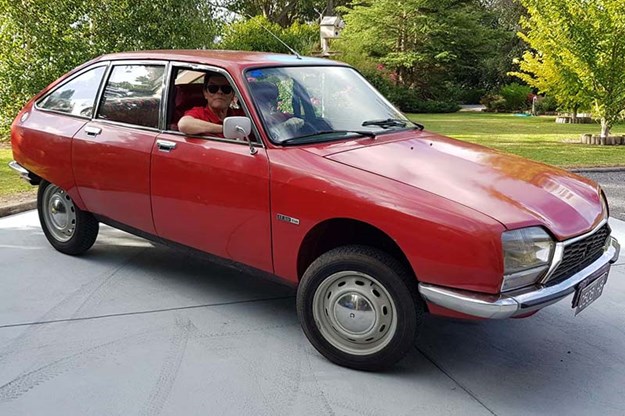 Plenty of ground clearance with the suspension raised
Had this been a classic Porsche, where every dollar spent would be worth three on re-sale, I would have asked Jacob to go the whole hog. But as much as I love having André back in my life and knowing current GS values, I asked him to bring it back to  'kerbside' cool.
Reminded of the movie Shirley Valentine and also of Neil Young's view in his book Special Deluxe that classic cars bear silent, suffering witnesses to our lives, I was comfortable with leaving André in a state that proved he had 'lived life'. Like his owner.
See you at a Cars & Coffee soon. I'll be the one with the red Citroen GS 1220 and a grin.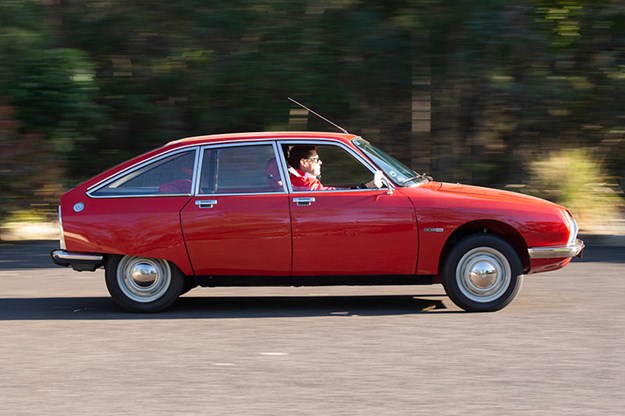 The GS's distinctive 'Kamm tail' contributed to its lauded aerodynamics
1973 Citroen GS 1220 sedan
Engine: Air-cooled 1222cc four-cylinder 'boxer' with  carburettor and single overhead cams
Max power: 47kW @ 5750rpm
Transmission: Four-speed manual
Chassis: Monocoque four-door sedan
Suspension: Hydro-pneumatic – independent all round
Brakes: 4-wheel power assisted discs - inboard at front 
Classic Australian Family Car Value Guide home page
Muscle Car Value Guide home page
Japanese Classic Car Value Guide home page
Sell your car for free right here
Unique Cars magazine Value Guides
Sell your car for free right here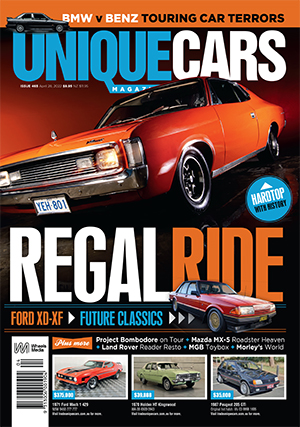 SUBSCRIBE TO UNIQUE CARS MAGAZINE
Get your monthly fix of news, reviews and stories on the greatest cars and minds in the automotive world.
Subscribe