1963 1/2 Mercury Marauder Review
---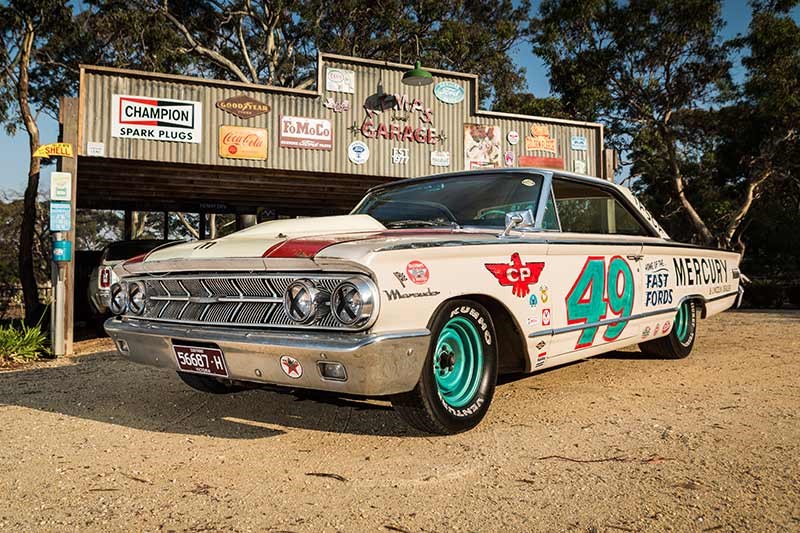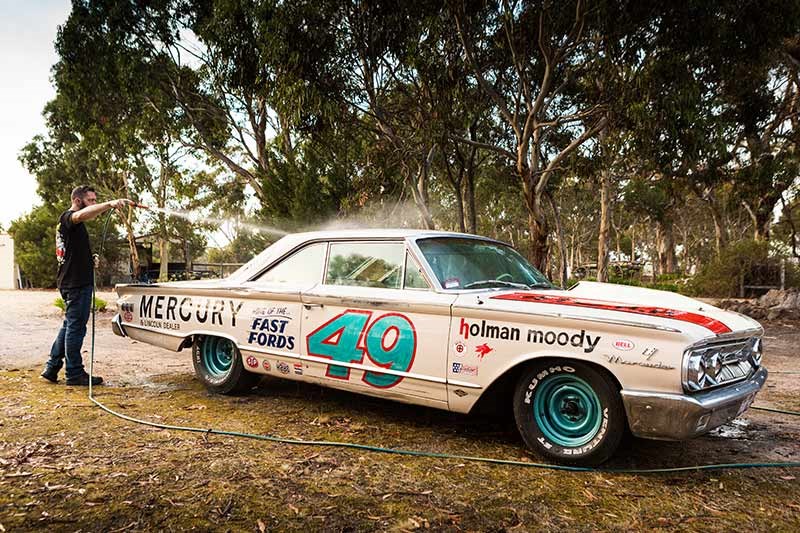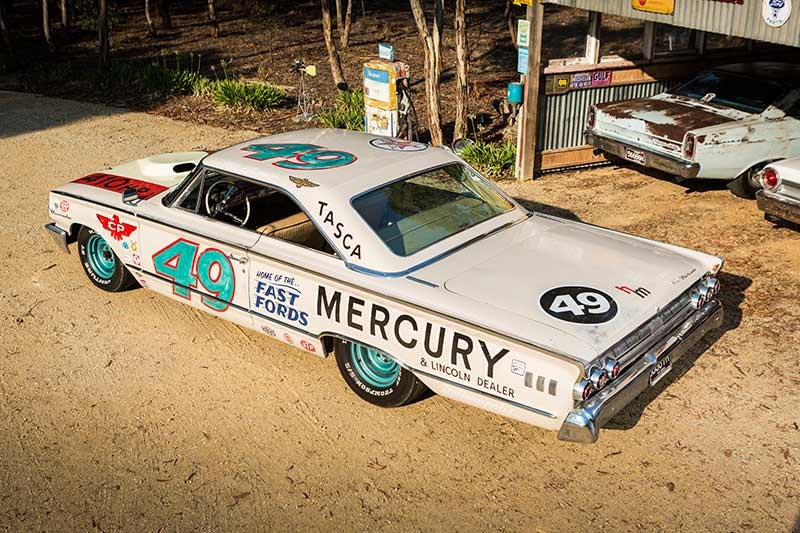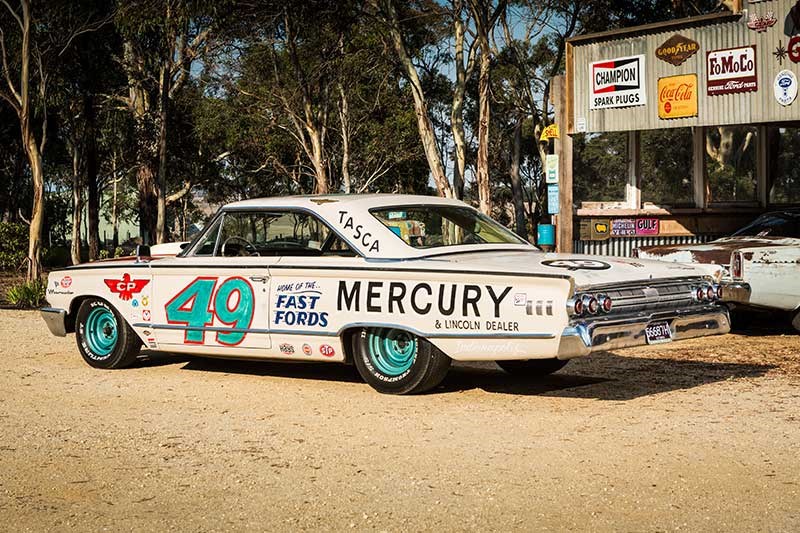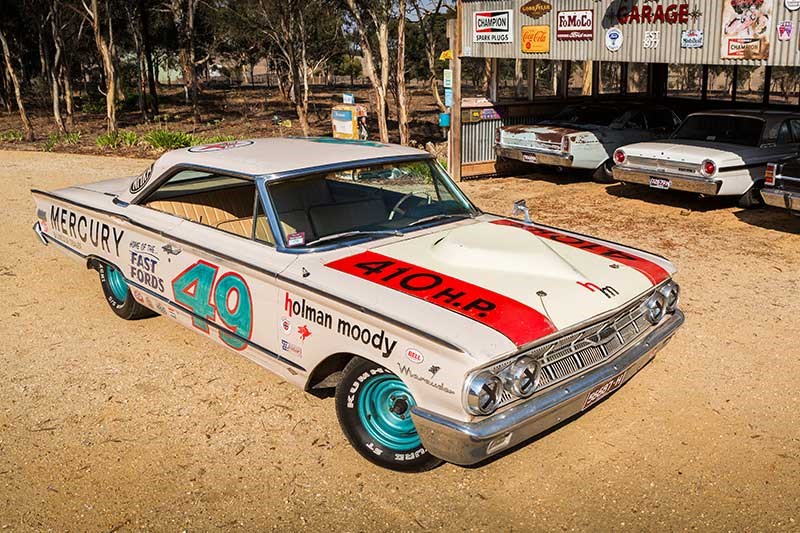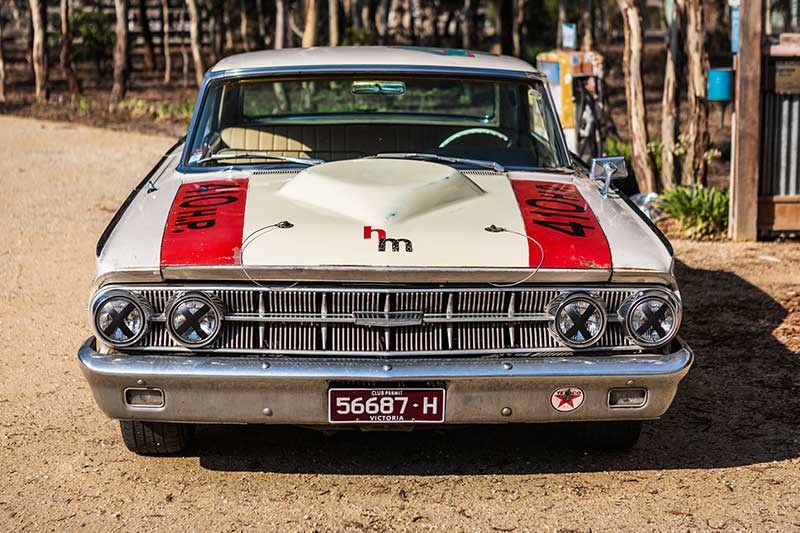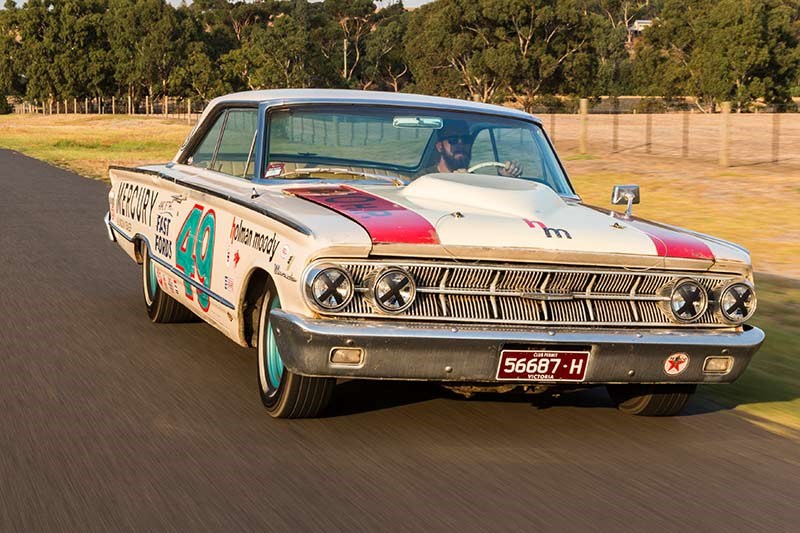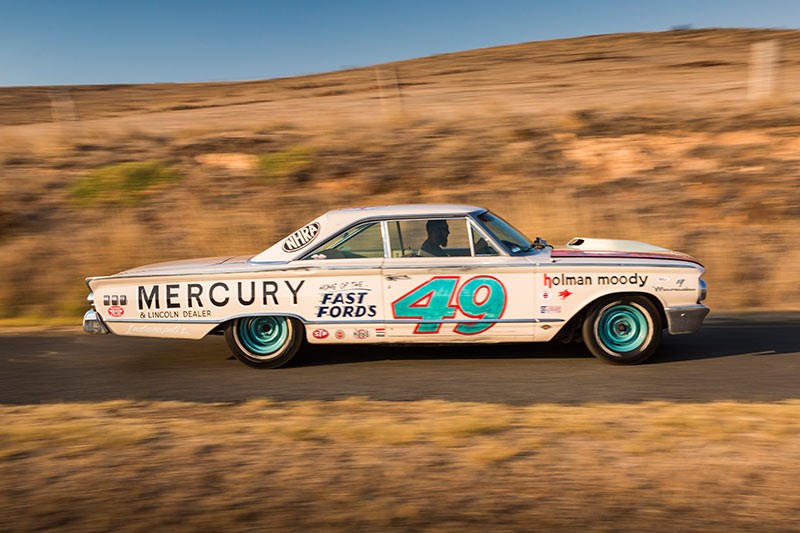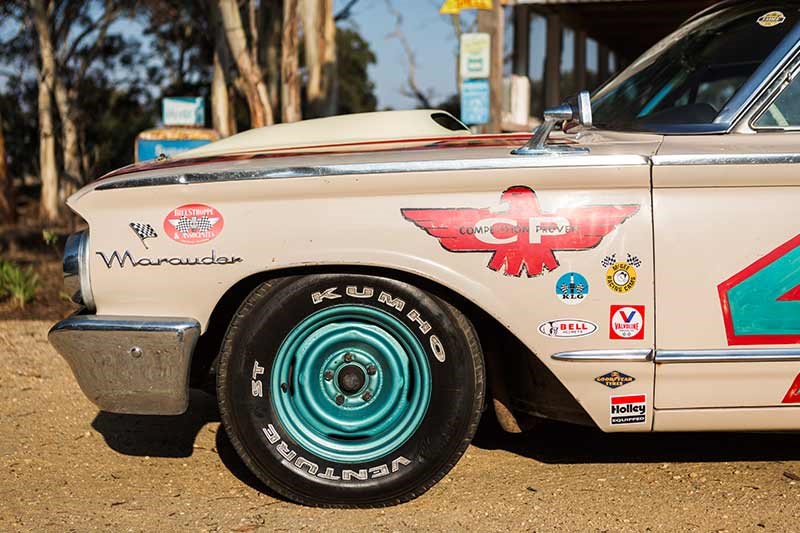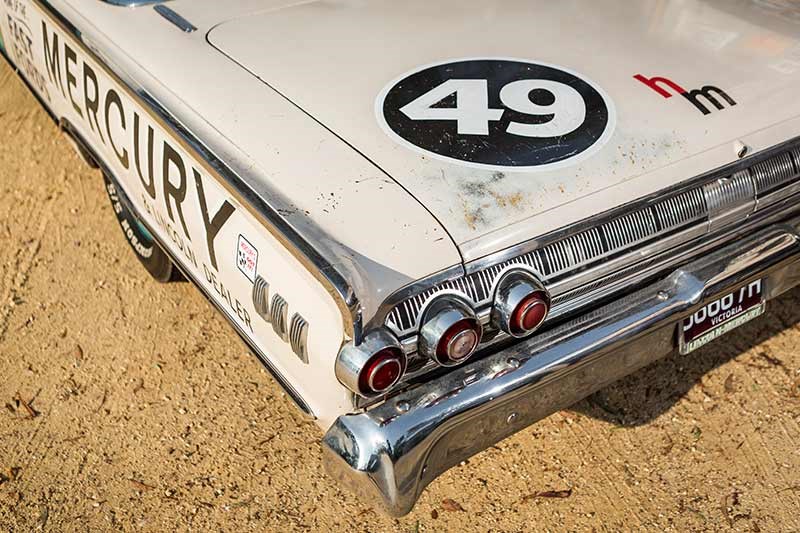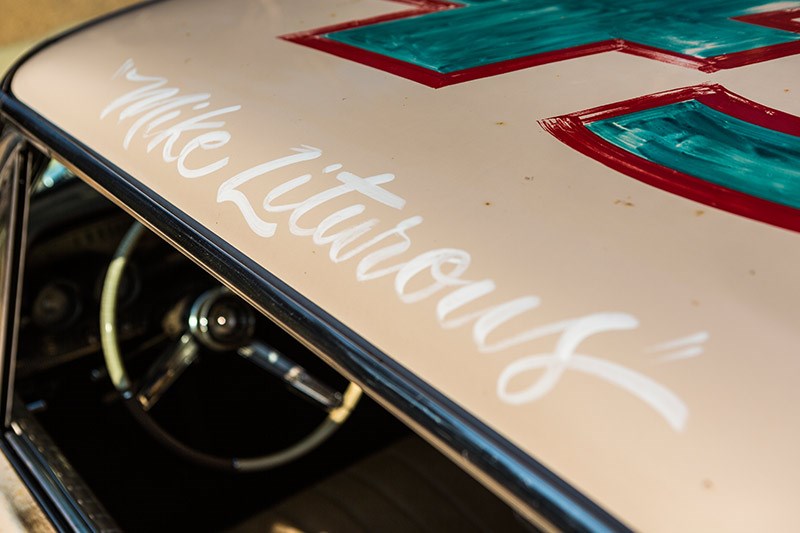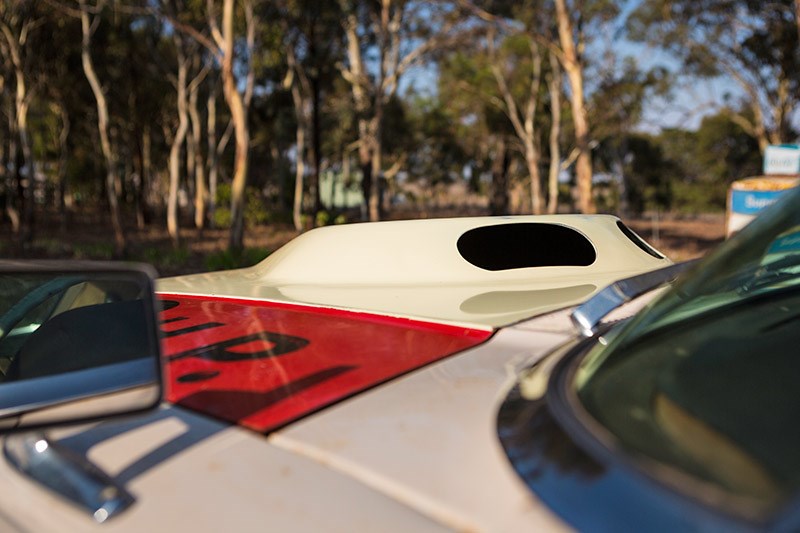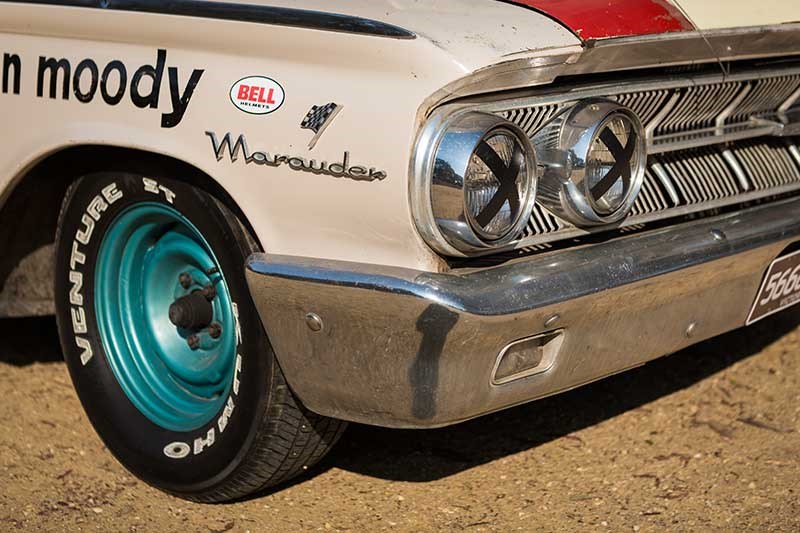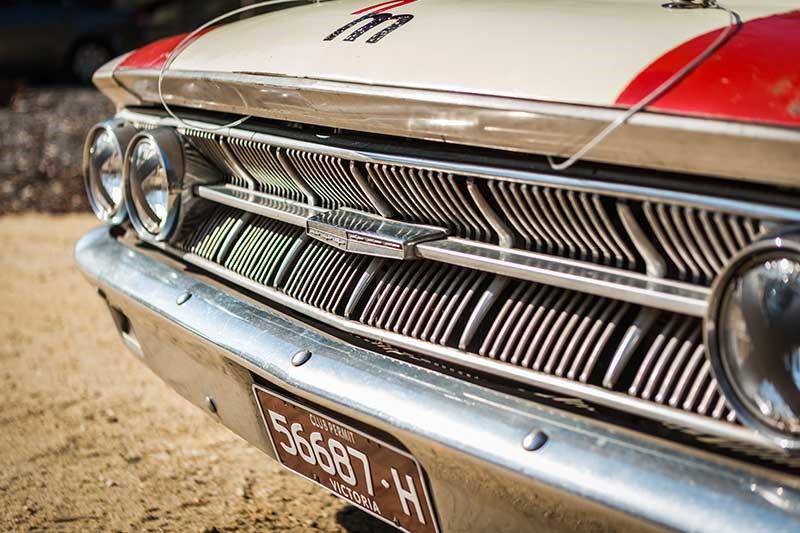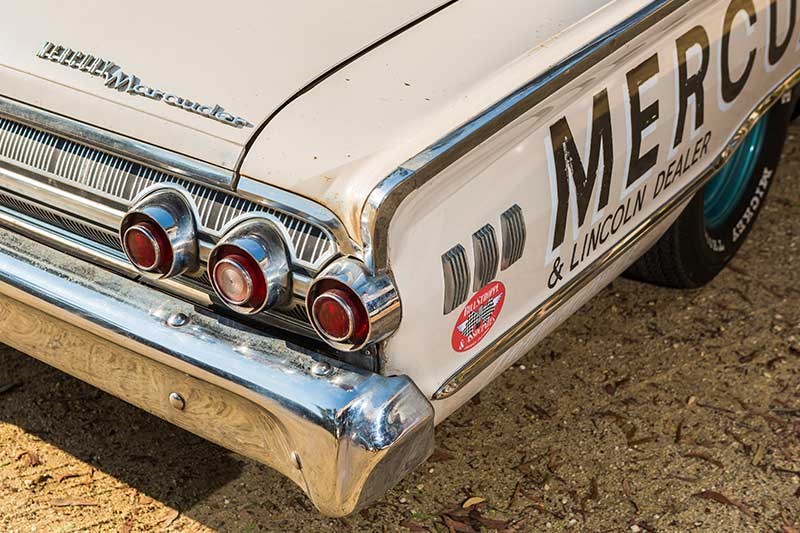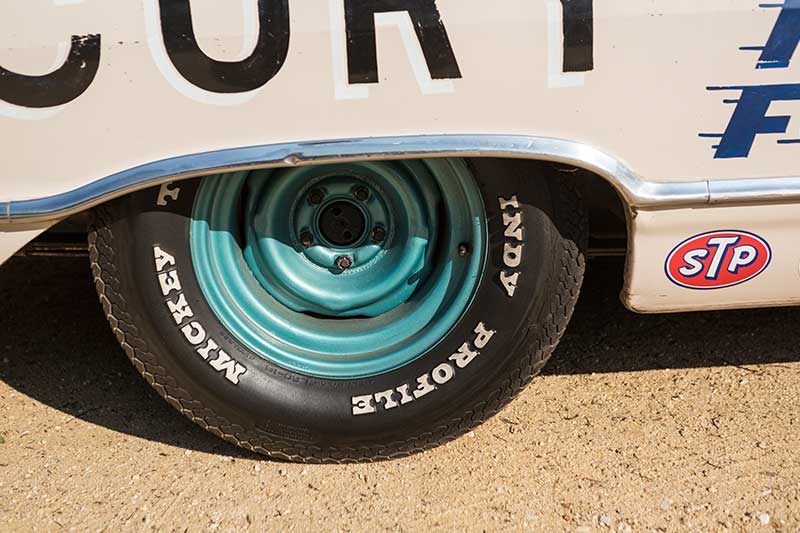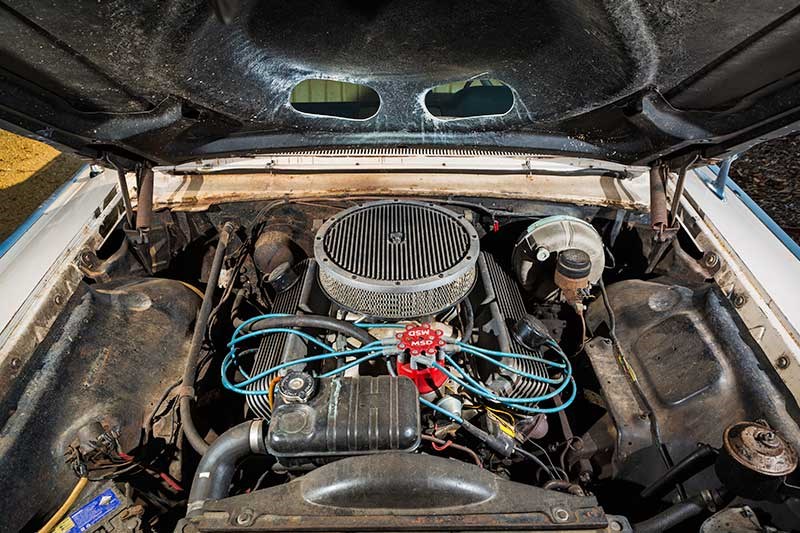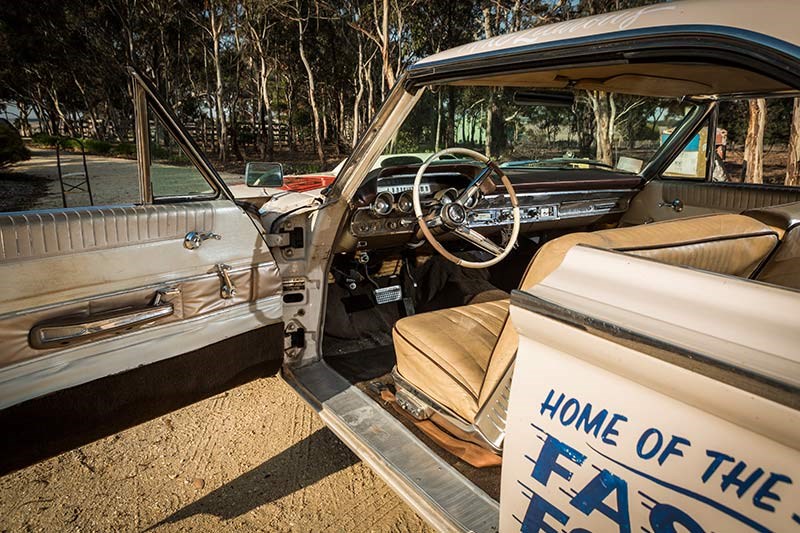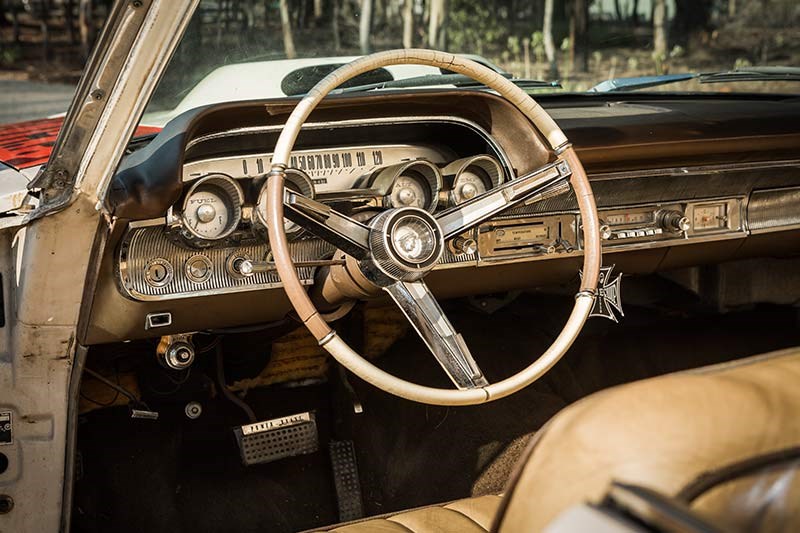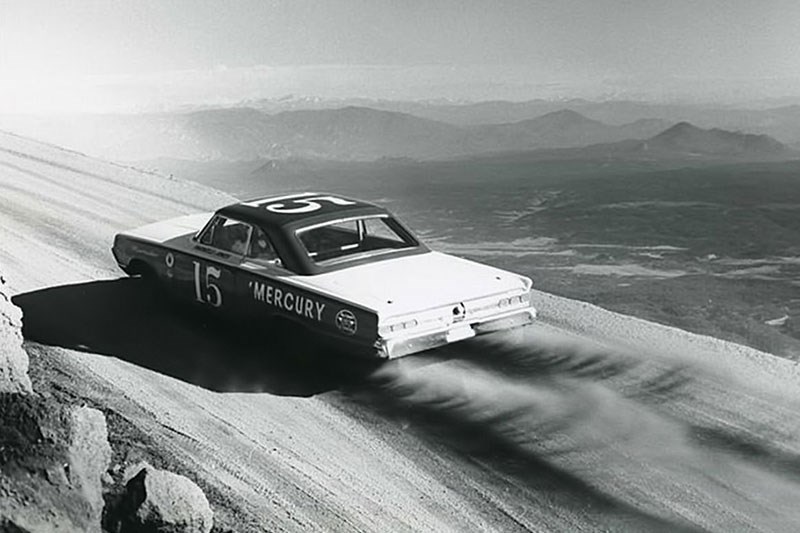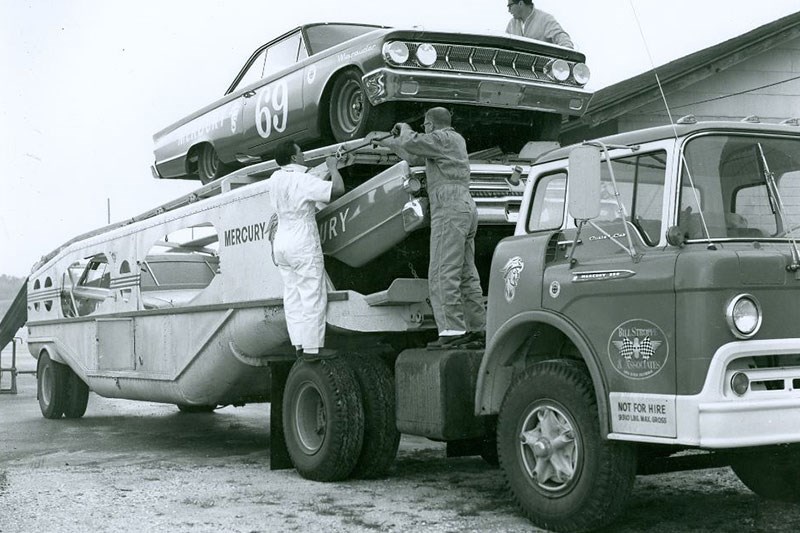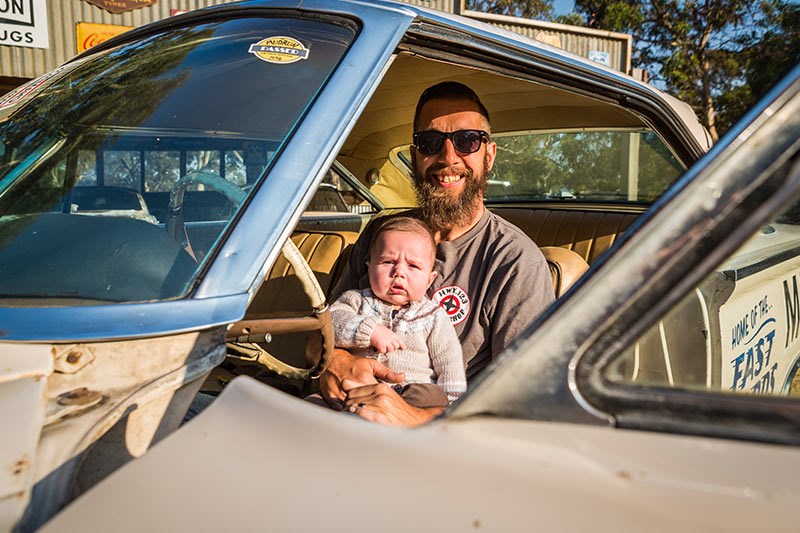 With a Marauder name-tag you'd want this Mercury to have a bit of grunt - trust us, it's right on the money
1963 1/2 Mercury Marauder
The Ford-Edsel (FE) V8 was an engine with extraordinary talent. It could fling a Nascar around a banked oval track for three hours at a constant 240km/h or push a massive mobile home up and over the Rocky Mountains.
Literally millions of the overhead-valve, iron-head FEs were made, supplemented for competition purposes by a 'Cammer' version with its single overhead camshaft and 330kW.
Ford built the big-block FE engines with two lubrication systems. Most common was the conventional 'Top Oiler' which pushed lubricant to the top of the engine and let it flow back to the sump.
Concern for the longevity of bearings under competition conditions led to Ford developing a system that would lubricate the crankshaft first. The 'Side Oiler' helped race engineers maintain engine output without compromising reliability.
In 1950s America, winning on Sunday and selling on Monday were characteristics of car companies that understood the immense influence of the nation's Nascar obsession.
Mercury was Ford's 'sporty' brand and slated to receive Big Block power from 1958. However a tragic Nascar crash in which several spectators were killed saw Ford abandon for several years any further competition development of Mercury models.
| Buyer's Guide: 1967-70 Mercury Cougar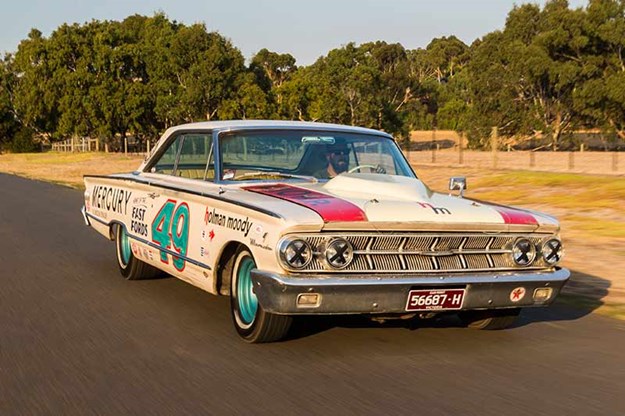 Ford instead turned to its attention to the new four-seat Thunderbird, running hardtop and convertible versions of the 1958-60 'Squarebird' with 430 cubic-inch Lincoln engines.
By 1961 the Galaxie had become Ford's mainstream competition model but Mercury had served its time in the wilderness. The FE engine was being reborn as well with a new, more durable casting and capacity increase to 406 cubic inches (6.7 litres). This engine, as used by our featured Mercury replica racer, shared virtually every attribute of the 427 (except cubic capacity) and dented numerous reputations during a brief career as Ford's front-line engine. For 1963 and with the new Nascar regulations coming into effect, Ford's FE engine evolved again. Its capacity finally reached 7.0 litres or 427 cubic inches and what followed was dominance in the USA and across the world by Fords with engines that could deliver seemingly limitless power.
| 2019 Market Review: Mercury 1962-1978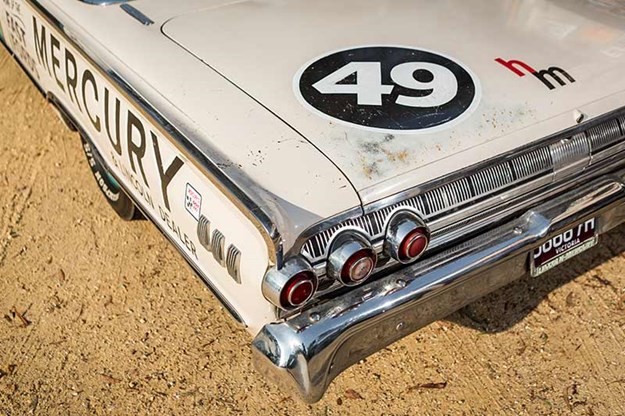 Six-light rear styling is a nice period touch
British Touring Car racing saw the Minis and Cortinas being shouldered rudely aside by a trio of massive 427-engined Galaxies, with Jack Sears running out as the 1963 BTCC winner. In Australia, muffler maker Len Lukey was doing the same thing; challenging Norm Beechey's 409-powered Chevrolet.
By mid-1963 more than half the serious Nascar contenders had switched to Ford power, with several of the rest choosing 427-engined Z11 Chevrolets.
Anyone with some extra US$ to spend could have a 427 bolted into their family-fare Galaxie but you needed to be well-connected to lock in a special-build 427 Fairlane Thunderbolt or Mercury Comet Caliente.
| Watch next: 1966 Mercury Comet Cyclone GT video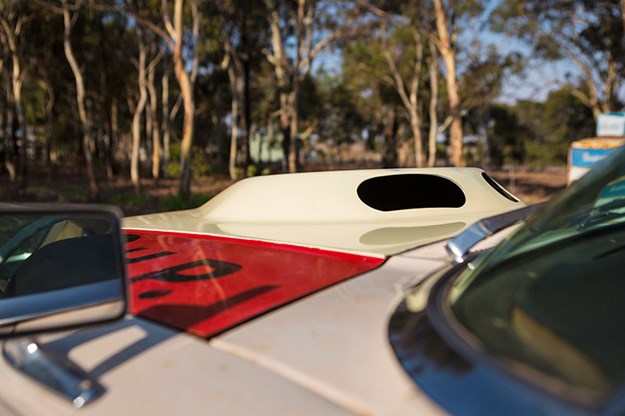 Distinctive reverse air scoop is home-grown
Sports car maker Carroll Shelby had also acquired some 427 engines and wanted to build the ultimate American sports car. During 1965 the Cobra chassis was widened and strengthened to take the heavier engine, with accommodation for larger wheels and uprated suspension.
The plan was to build 100 cars for international sports car events but problems with regulations saw the order cancelled after 53 chassis were supplied. Only 19 of these would undertake the full competition conversion while the balance being sold as – at that time – the world's fastest sports car with notional top speeds of 185km/h (297 km/h).
| Buyer's Guide: 1967-73 Mercury Cougar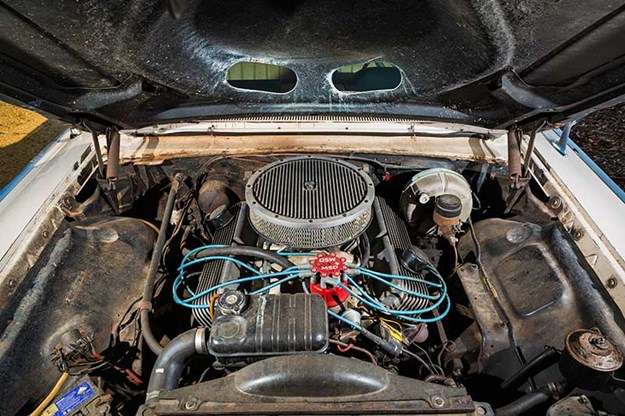 The engine bay is all engine
Faster again but not for public consumption were the 7.0-litre GT40s which would herald an era of Ford dominance at the Le Mans 24 Hour race.  Ford in 1966 filled all three podium positions but the following year had to settle for first and fourth, with Ferrari's improved V12s filling the minor places. With muscle car mania in full swing, Ford by 1967 was offering big-block engines in every line of its passenger range. However, the 427 was reserved for buyers who sought the ultimate in FoMoCo performance and would pay accordingly.
Excluding a handful of Cougar GT/E Hardtops, the lightest Ford cars to offer 427 engines were Fairlanes that arrived during the 1966 production year. With bodies similar in shape to ZA Fairlanes sold in Australia, the R Code Fairlane GT used a 425bhp (317kW) version of the 427 and were built to ensure that Ford's dominance of drag racing would continue.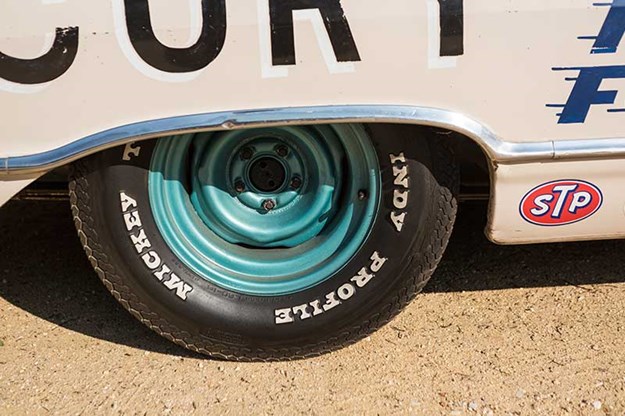 Plain steel wheels - raw, tough and evocative
Despite more claimed sightings than there have been for Bigfoot, no evidence exists that Ford or Shelby ever fitted a 427 cubic-inch engine to a Mustang. Not one intended for public sale anyway.
Most 427 Ford motors used pushrod valve trains. However, when 1964 brought a resurgence in Chrysler's 'Hemi' competition success, Ford in the space of just three months developed an overhead-cam version of its competition engine. Called in some quarters the '90 Day Wonder' the SOHC 427 was capable of reliably delivering 657bhp (486kW) and was almost immediately banned by Nascar.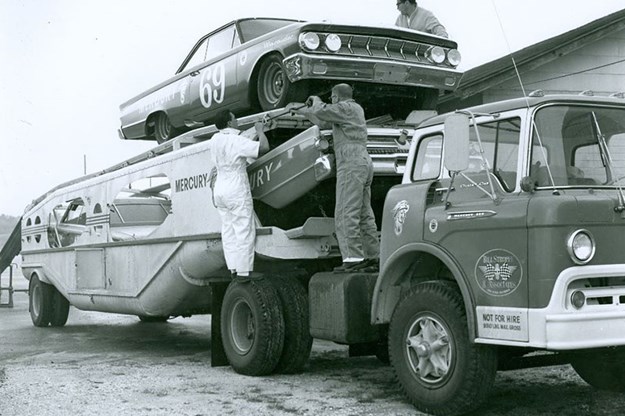 The overhead-cam behemoth didn't make it to retail showrooms either and any road cars running an SOHC will have acquired a rare and valuable transplant engine. One survivor was being sold recently at US$65,000. Where they did and occasionally still do shine was in Top Fuel drag-strip competition. They also provided inspiration for the DOHC big-block engines currently being built.  
Pressure from legislators and insurance companies, accompanied by on-going changes to Nascar rules brought a swift end to the 427 era. By 1971 the 428 and 429 cubic inch derivatives were taking over and the 427 that had been the stuff of 1960s legend was just 'yesterday's engine'.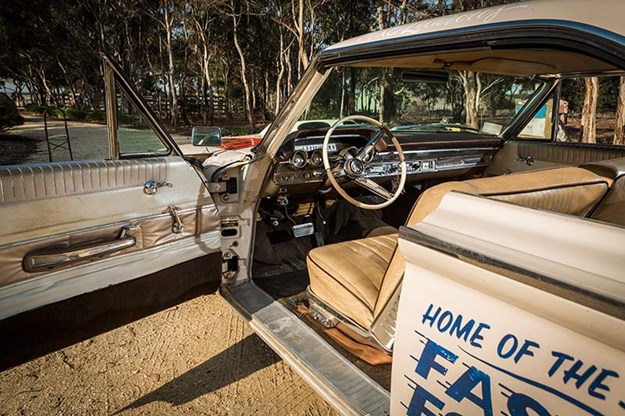 Owner: Damien Kemp
Damien Kemp is something of a big Ford tragic – something you quickly learn as you do a tour of his sheds.
Of the projects hanging around the place, you discover the 1963-and-a-half Mercury Marauder you see here has one role in life: to have fun. Marauders are a bit of a rarity in Oz, and this big block version was too much to pass up, It runs a 406 with Hooker headers and a mild cam, a three-speed auto and nine-inch diff.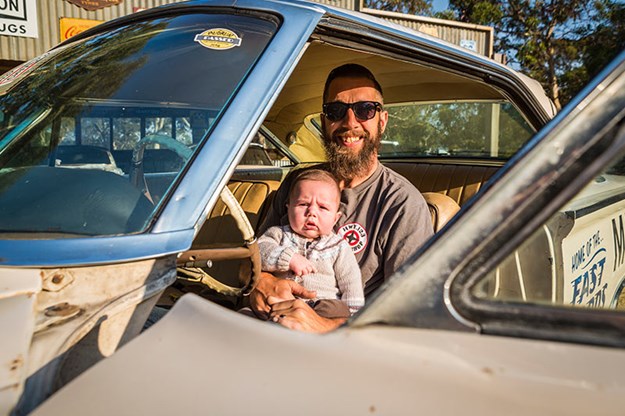 "I went to look at a Galaxy that was for sale and this guy had the Marauder as well," Damien says. "I ended up buying this one instead, because I hadn't seen one before – really different. I just liked the idea of doing it as a Nascar theme."
"A good friend of mine, Chris Thorogood, and I put it together about a week before the Chopped event. It was pulled apart and everything was sitting in the car.
"Basically we screwed it all back together and a guy I know did the signwriting."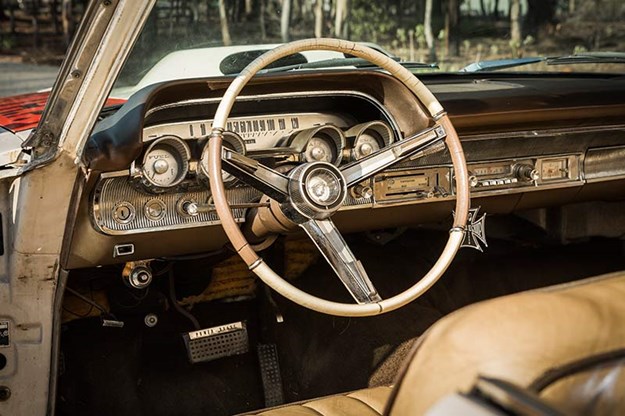 He laughs about the times he's had with it, such as the mud run, when he managed to tap a barrier as the old girl got a bit wide and loose. Somehow the minor dent it copped seems to fit with the whole Nascar theme.
When he's not building up a sixties classic, he runs a service called Classic Car Inspections (classiccarinspections.com.au) which does pre-purchase checks on classic and custom vehicles. He can do the whole process end-to-end, if that's what people want, from sourcing a car, checking it out and providing a written report, negotiating a good price, getting it roadworthy and delivering it.
As for his next project, there's a nice Galaxie coupe and a 427 sitting nearby, so watch this space...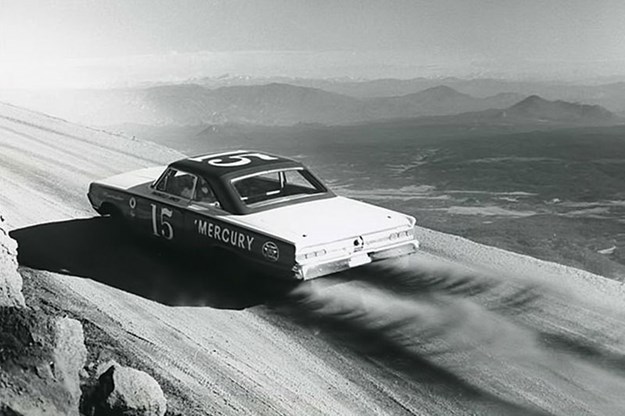 1963 & 1/2 mercury marauder
BODY: Steel body 2-door hardtop
ENGINE: 6638cc pushrod OHV V8 with single 4-bbl carb
POWER & TORQUE: (Std engine) 287kW @ 5800rpm, 602Nm @ 3400rpm
TRANSMISSION: 3-speed auto
SUSPENSION: Front: indep. – upper/lwr wishbones, coils,  anti-roll bar, tube shocks. Rear: live axle with semi-elliptic springs, tube shocks
BRAKES: Drums front and rear
Classic Australian Family Car Value Guide home page
Muscle Car Value Guide home page
Japanese Classic Car Value Guide home page
Sell your car for free right here
Unique Cars magazine Value Guides
Sell your car for free right here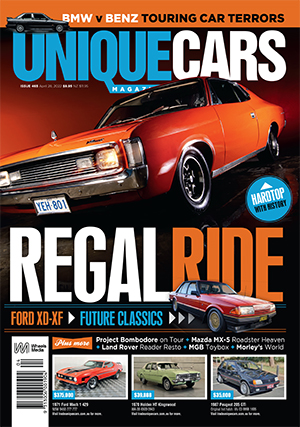 SUBSCRIBE TO UNIQUE CARS MAGAZINE
Get your monthly fix of news, reviews and stories on the greatest cars and minds in the automotive world.
Subscribe