1932 Alfa Romeo 6C-1750 Review
---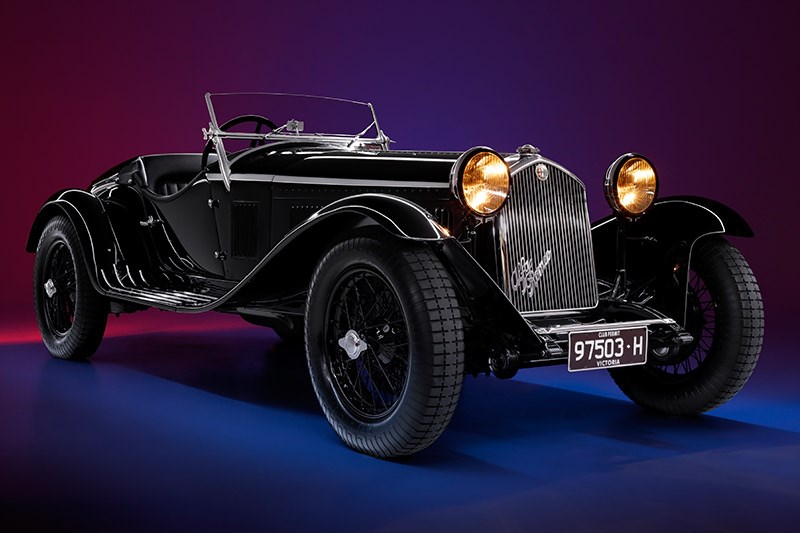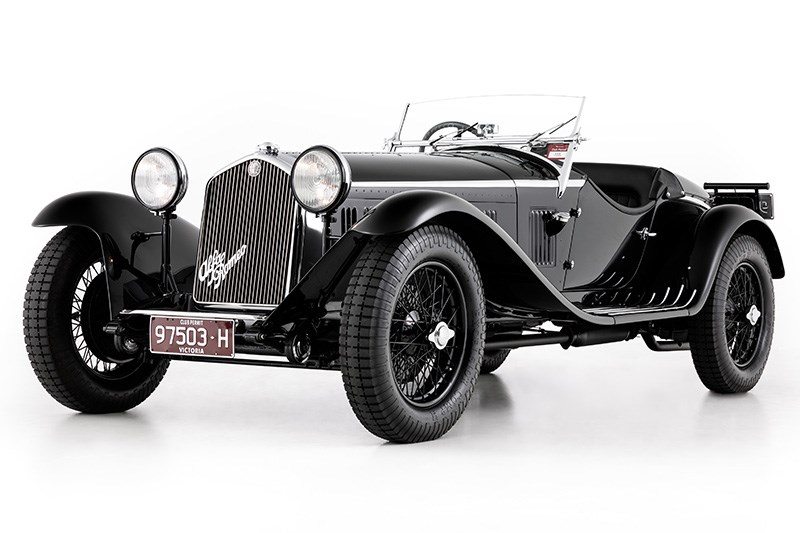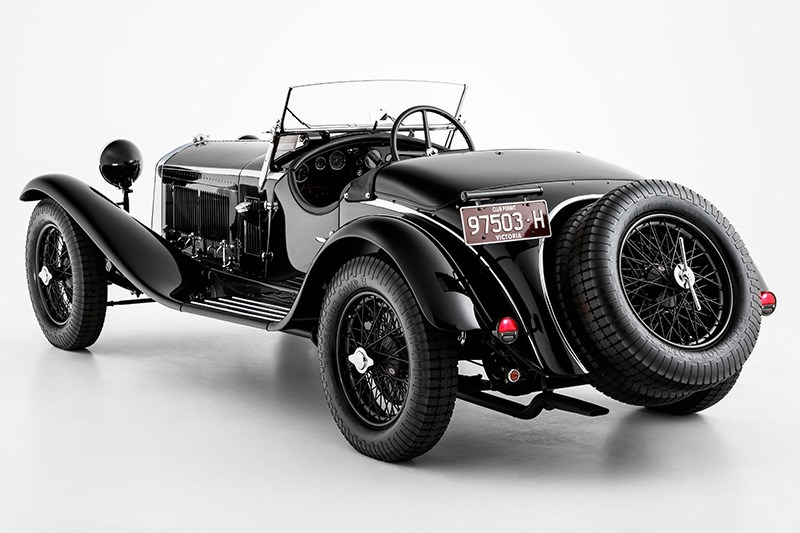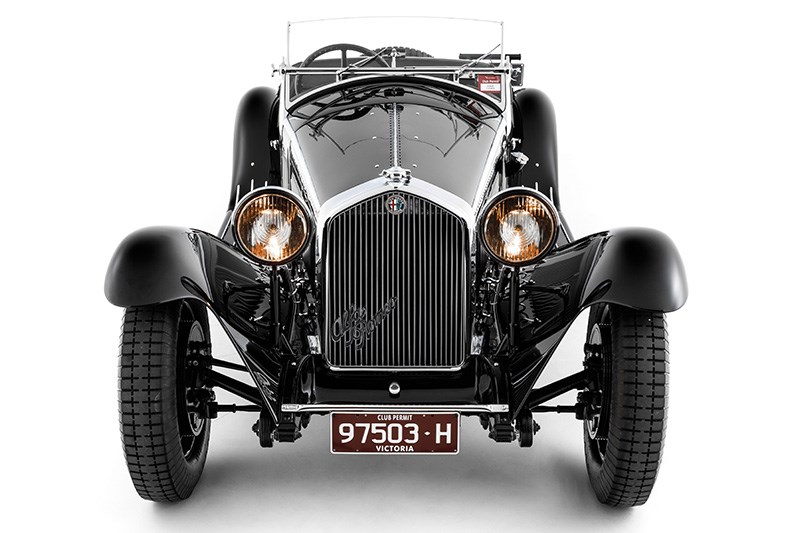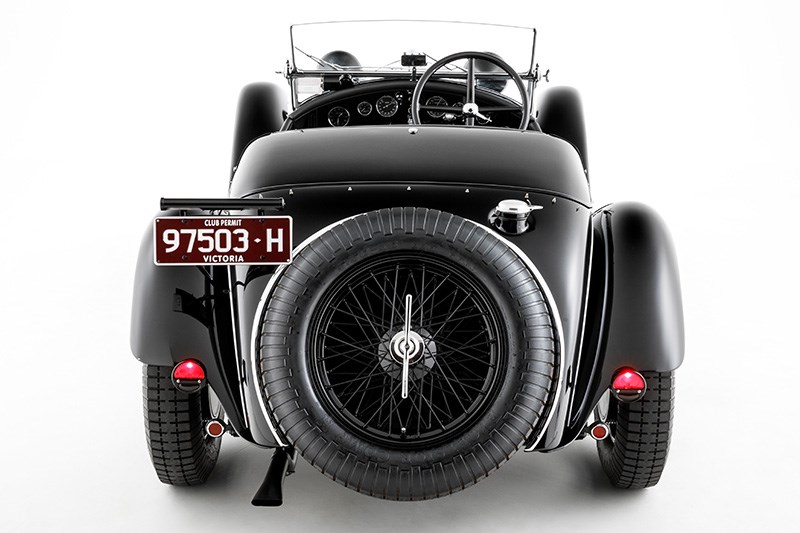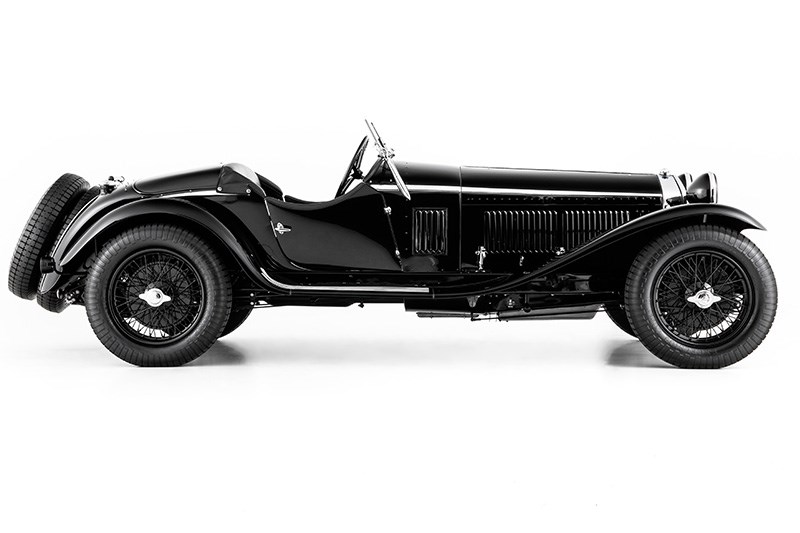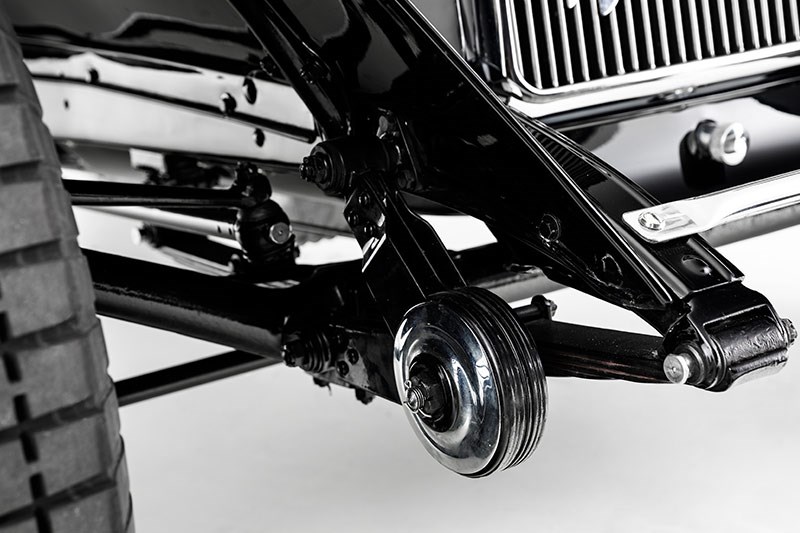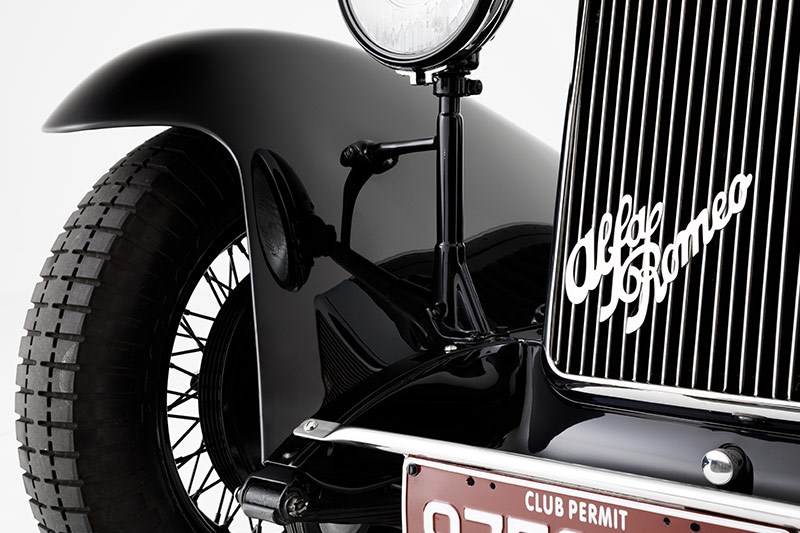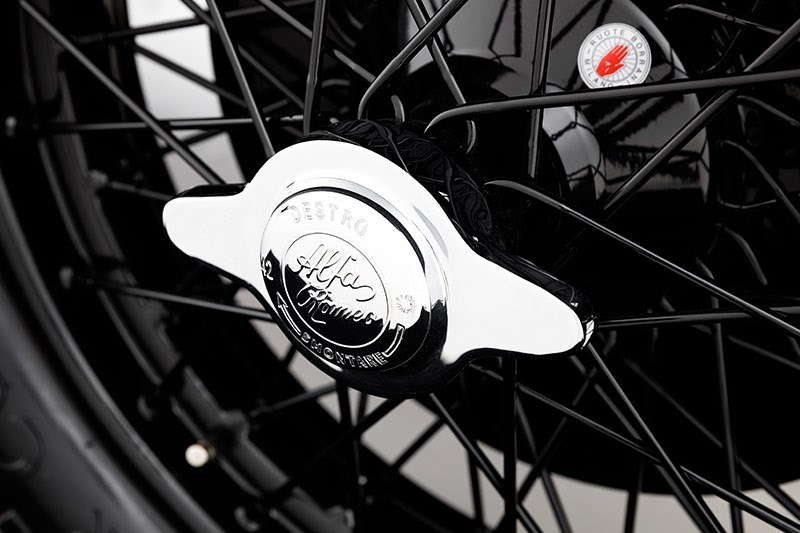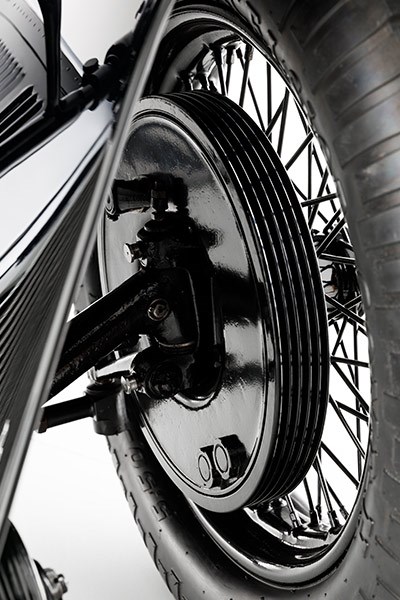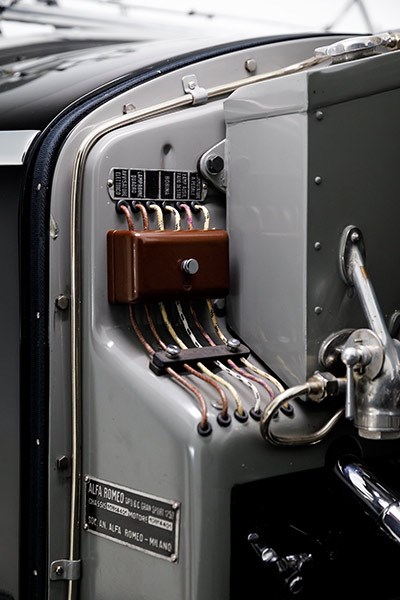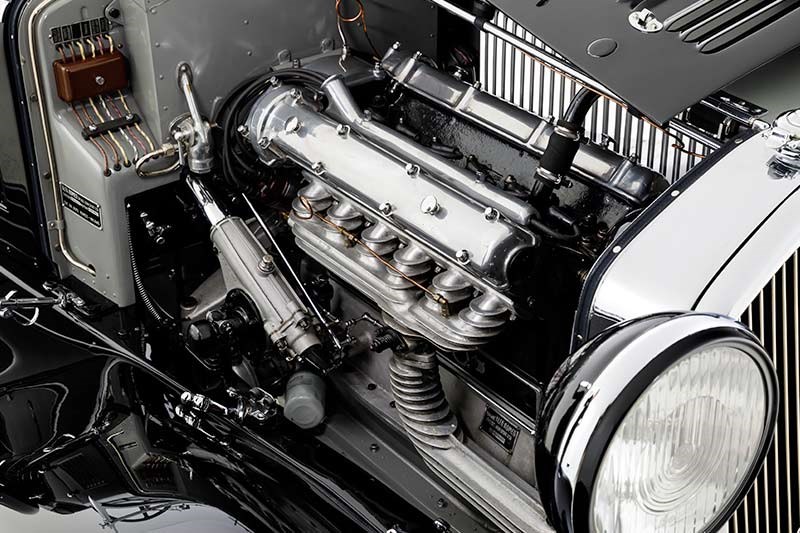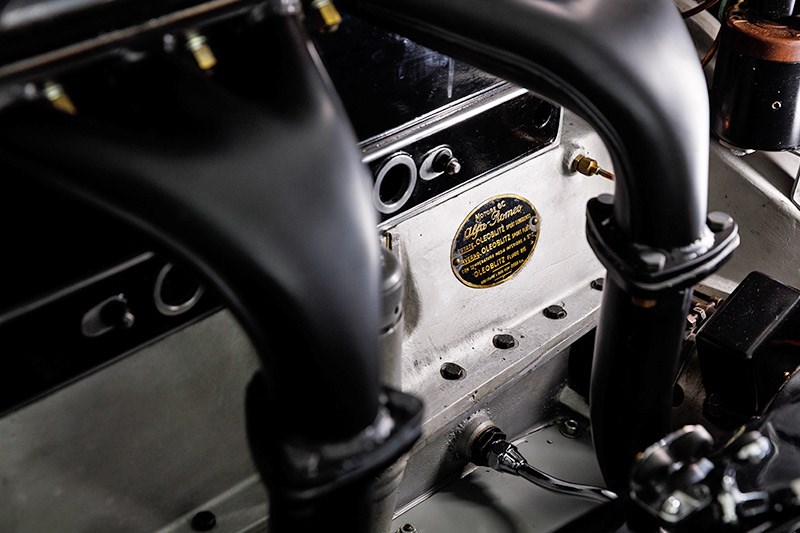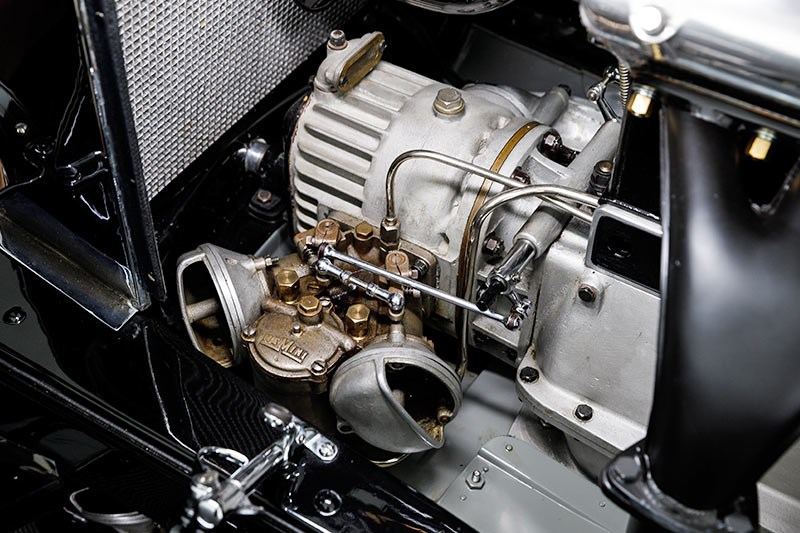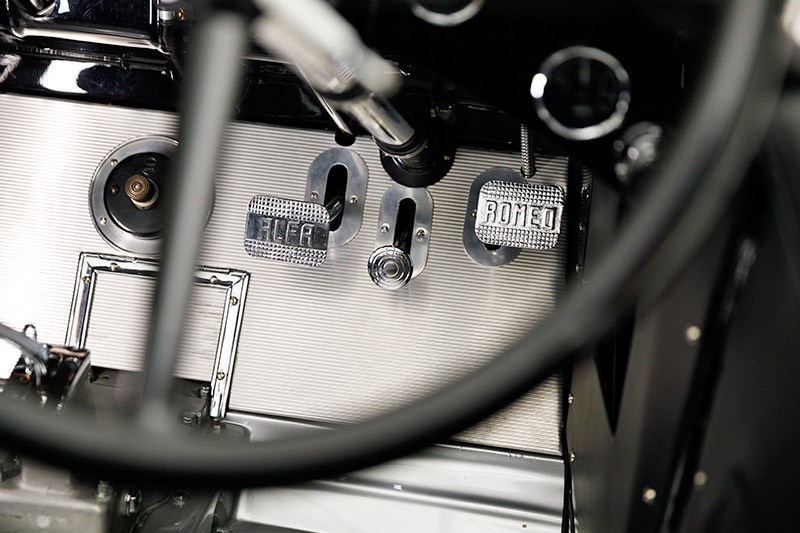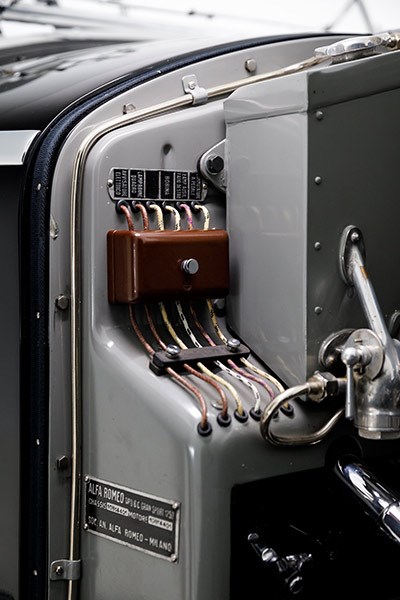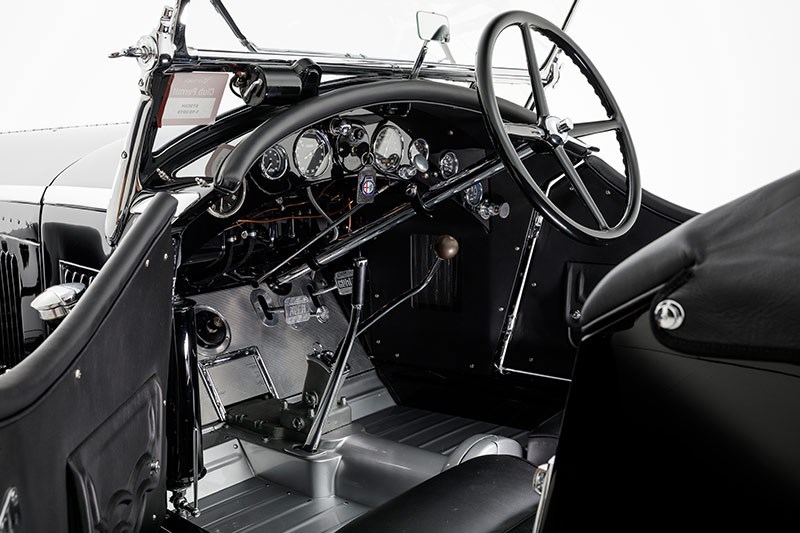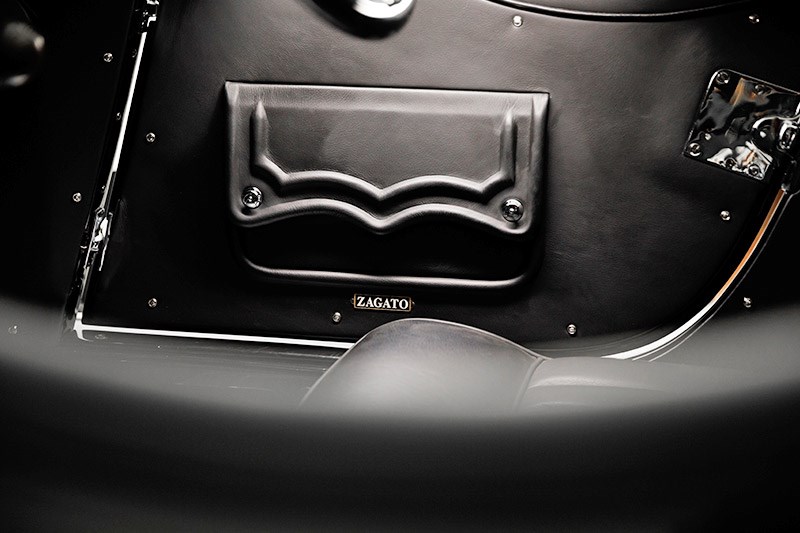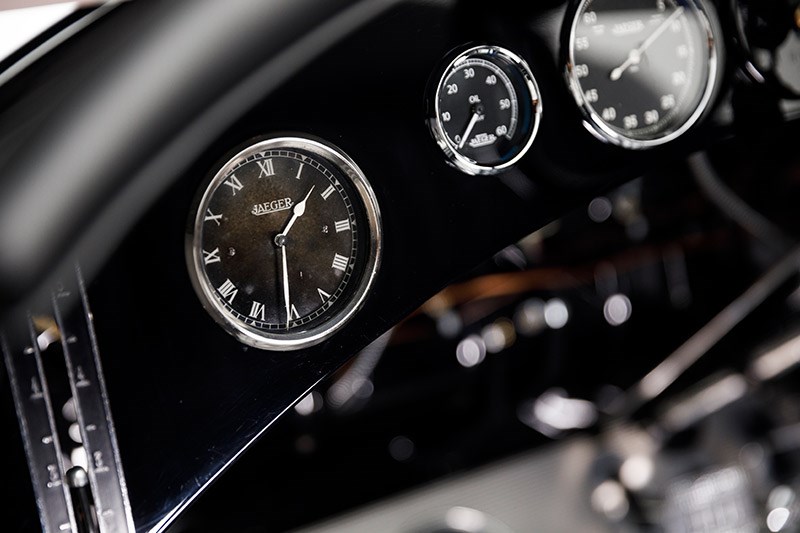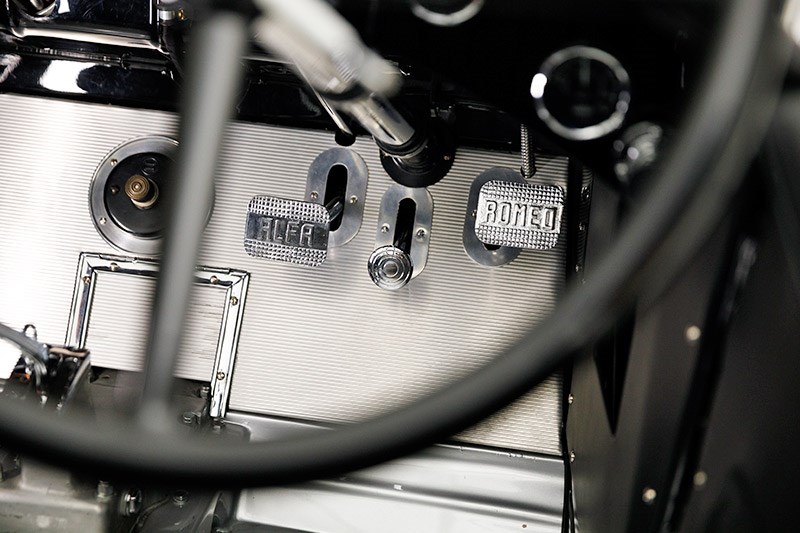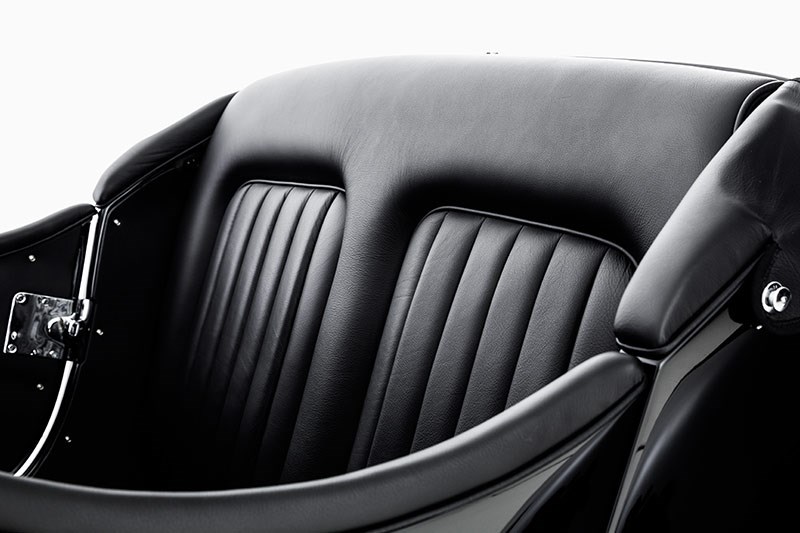 1932 Alfa Romeo 6C-1750 shines at Motorclassica
1932 Alfa Romeo 6C-1750
Without doubt the long-bonnet Alfa Romeos of the 1930s are today among the most sought after collector cars in the world, the 6C-1750 in particular considered one of the most desirable.
So it was no surprise that one of Australia's finest examples owned by Melbourne collector Lawrence Southward would take Best in Show at last year's MotorClassica in Melbourne. Imported from New Zealand earlier that year,this Italian masterpiece captured the very essence of style and elegance at Australia's premier classic car showcase for 2018.
| Read next: 1934 Alfa Romeo Tipo B P3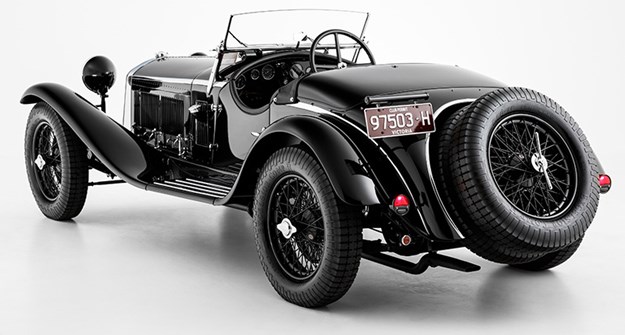 The Alfa's high-stepping stance conveys a sense of lightness and agility
Importantly, this 1932 6C-1750 GranSport figth series Spider retains its original aluminium body by Zagato featuring a disappearing top. Professionally restored in New Zealand, the jet black Alfa stole the show with its intricate mechanicals and fine attention to detail.
The post-vintage Milanese sportster had some stiff competition but shone through in the end, taking a class win and then impressing the Best of Show judges including Formula One champion Alan Jones, yours truly, and the design directors of Holden, Ford and Toyota.
| Read next: Holden HT Monaro 2016 Motorclassica winner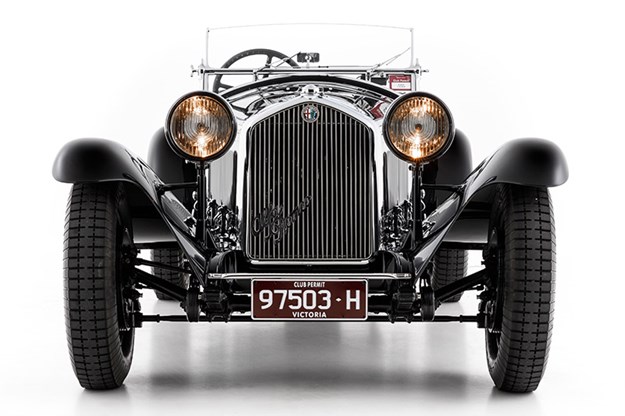 Elements of this classic sportscar style endured into the 1950s with brands like MG and Morgan
The Alfa Romeo 6C-1750 impressed from the moment it was first released. It would win every major racing event it was entered in during 1929 including the Grand Prix of Belgium, Spain, Tunis and Monza as well as that year's Mille Miglia in the hands of Giuseppe Campari and Giulio Ramponi.  It would also take out the Brooklands Double Twelve and the Ulster TT that year while the following year would see it win the Spa 24-hours and other road races and hill climbs. It also repeated its win in the Mille Miglia, this time driven by the great Tazio Nuvolari, this event legendary for his duel with teammate Varzi over the last 600km. Nuvolari would overtake Varzi in the early morning with his headlights switched off eventually finishing seven minutes ahead.
| Read next: 1933 MG K3 Magnette recreation

No ground-effects design here, just elegant simplicity
Few cars have inspired this writer more than lengthy drives in a 6C-1750 in both naturally-aspirated and supercharged form. Built in six series from 1929 to 1933, the 1750 became more sophisticated over this four-year period, released initially in Turismo form, then in the improved Sport, Gran Turismo, Gran Turismo Compressor, Super Sport and, in its highest performance form, the Gran Sport.
Just 257 Gran Sports were built in the fourth, fifth and sixth series on the shorter 2745mm wheelbase. Lawrence Southward's chassis 10814401 is one of 106 fifth series cars and one of 30 constructed in 1932. Furthermore, it is one of just 25 5-series Gran Sports built with the coveted Zagato Spider coachwork.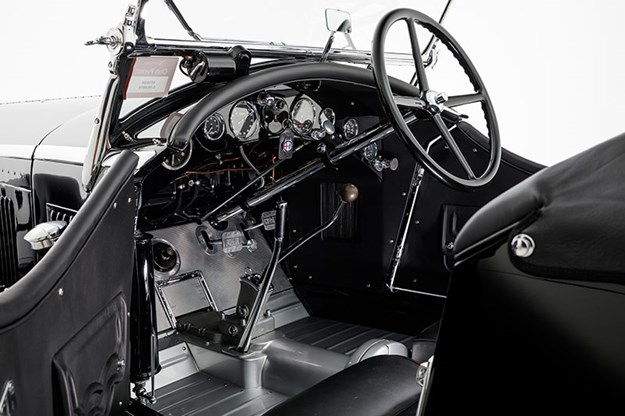 Large slender-rimmed steering wheels were just right for controlling old school racers
Zagato was the favoured coachbuilder for the 6C, specialising in the lightweight Superleggera method of placing lightweight alloy body panels over small-gauge steel framework.
But the car's exemplary performance was due in no small part to the genius of the relatively young engineer Vittorio Jano who had been recruited by Enzo Ferrari in 1923 from Fiat. Ferrari had become a test engineer and driver for Alfa Romeo in 1920 later forming his own Scuderia to race their cars. Jano's first project was the P2 Grand Prix car which would bring much competition success. By 1926 he had become Alfa Romeo's head of design and soon set about designing a grand touring car with a brand new overhead-cam 1.5-litre six-cylinder engine.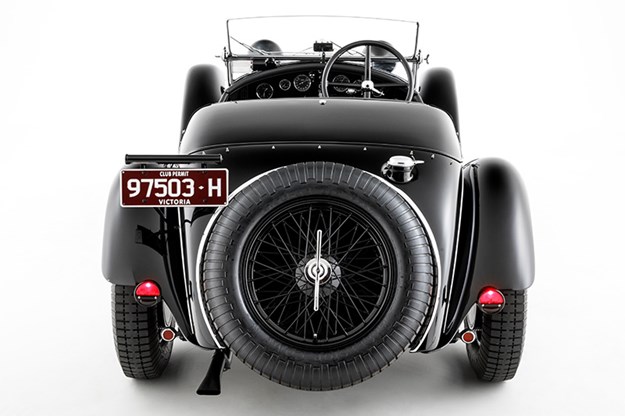 The 6C-1500 emerged in 1927 and a year later was developed into the 6C-1500 Sport featuring twin overhead camshafts. The addition of a Roots supercharger in 1929 on the 6C-1500 Super Sport would further boost output however by late 1929 a lift in displacement to 1752cc saw the arrival of the first 6C-1750.  The Southward 6C had an interesting first English owner in Rupert Edward Lee Featherstonehaugh, better known as 'Buddy', a popular Jazz saxophonist and racer. As part of the Billy Mason Band, Featherstonehaugh was touring Britain's major cities in 1932 with jazz superstar Louis Armstrong and was enjoying enormous success, the financial rewards enabling him to race Alfa Romeos, amongst others,, along the way.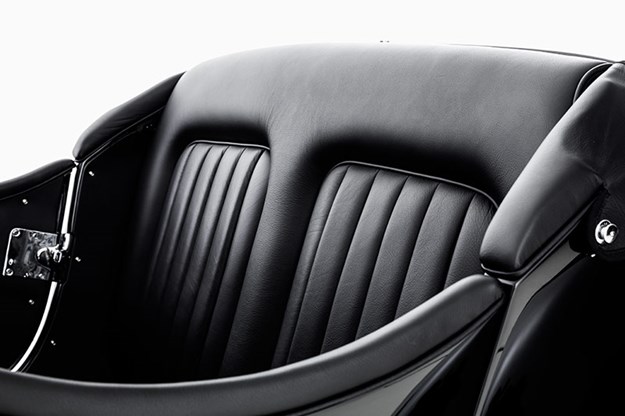 Seats look more than tolerably comfortable
Perhaps his greatest success pre-war was winning the 1934 Grand Prix in d'Albigeois in a Maserati 26M owned by Whitney Straight. In late 1934 he would part with the 1932 6C-1750 Alfa to another racing driver, Kenneth Evans. Evans was racing an MG R-Type single-seater at the time, later campaigning ERAs and Alfas, finally selling the 6C in the lead up to the war.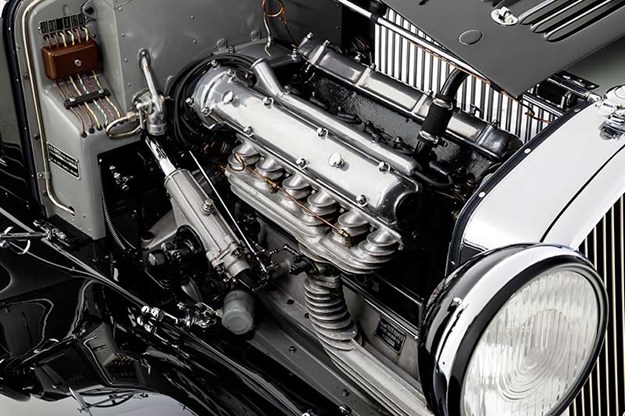 Induction system finning provides some intercooler effect
It is not known what happened to the 6C-1750 during or immediately post war, however it re-surfaced in England in 1951 and by the early 60s was in the hands of George Gray who also owned the ex-Tim Birkin Alfa-Romeo 8C-2300.
With interest growing in pre-war Alfas by 1973 the 6C had been imported to New Zealand by Dale Court then ten years on passed to Lawrence Southward's father Roy in Christchurch. In Roy's hands it was campaigned extensively in a number of vintage rallies including the 1991 Pan Pacific Rally in Palmerston North. Lawrence also campaigned the car in a number of events from the age of 17.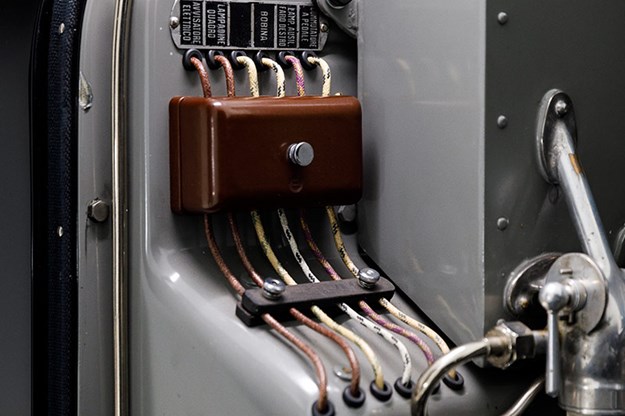 Attention to detail in providing wiring with period insulation is stunning
The Southward family was well known in New Zealand for the 400 car Southward Museum in Christchurch, established by Lawrence's grand-father Sir Len Southward.
After considerable use of the 6C, oil was discovered in its water and the decision was taken by Roy to undertake a comprehensive restoration. However ill health would interrupt the project, while his subsequent passing in 2010 saw the project put to one side.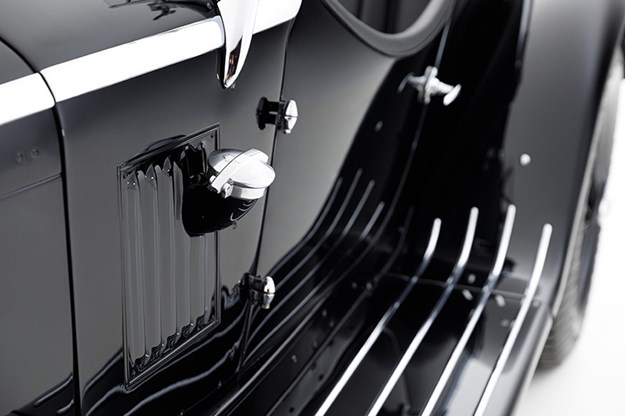 Lawrence reinstated the project in late 2012, sending the car to Bristol Restorations in Upper Hutt where it was brought up to Concours standard over a five-year period.
Today, this outstanding Alfa Romeo forms part of an impressive cache of collector cars in Southward's stable including the oldest car in Australia, which is an 1891 Panhard Levassor featuring tiller steering and hot tube ignition.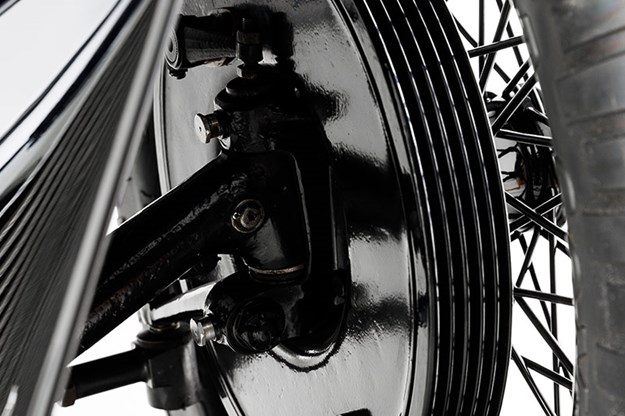 Mechanical brakes in finned drums were state of the art then
Also sharing the rarefied atmosphere of his garage space with the Alfa 6C-1750 is a 1912 Rolls-Royce Silver Ghost Tourer, a 1927 41/2-litre short-wheelbase Bentley Tourer, 1929 Bentley Speed Six Tourer, 1924 Rolls-Royce Silver Ghost Saloon and a 1961 Aston Martin DB4 series 4 Coupe.
Behind the wheel it's immediately apparent why the 6C Alfa sportsters were so successful – the vibrant 1750cc straight-six with double overhead camshafts and two inclined valves per cylinder is force-fed from a twin-throat Memeni carburetor by a Roots supercharger running at half engine speed.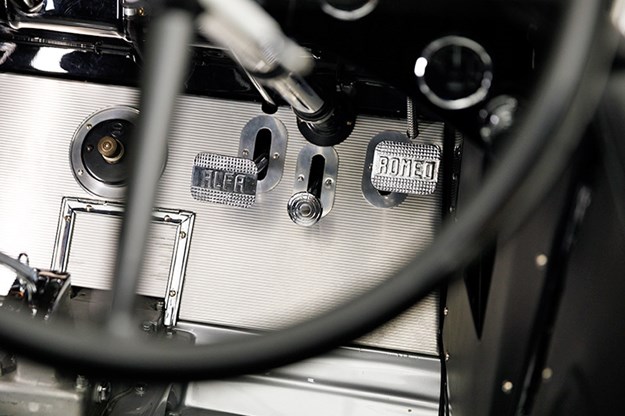 The engin, with quality aluminium castings and ribbed supercharger, is superbly detailed. It's a work of art and part of the magic and charm of this Italian sports car.
The driver's wheel is large and, while the car feels initially heavy through the steering, it becomes far more nimble once underway. This is a car that loves to be revved and the further up the rev scale the more its soundtrack becomes intoxicating. At the same time the scream from the supercharger and wail from the four-speed gearbox leaves no doubt you're driving the next best thing to a full-blown period racecar.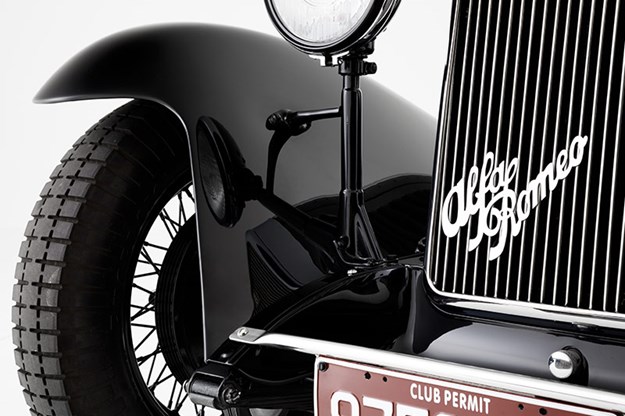 With an all-up weight of just 940kg, one can understand why the Alfas swept all before them before the war. Visually, the car's long bonnet and short tail purveys a powerful sports profile; the relatively long wheelbase ensures the car sits and tracks well on the road, its leaf sprung suspension with strong friction dampers keeping it well controlled and nicely planted on the road.
Few post-vintage cars are as satisfying to drive on the open road and it will happily cruise up to 145km/h without any real signs of stress.  In Australia, Alfa 6C-1750s are thin on the ground, Gran Sport models in particular, and without doubt the Southward car is one of the best and most deserving of its MotorClassica Best of Show crown.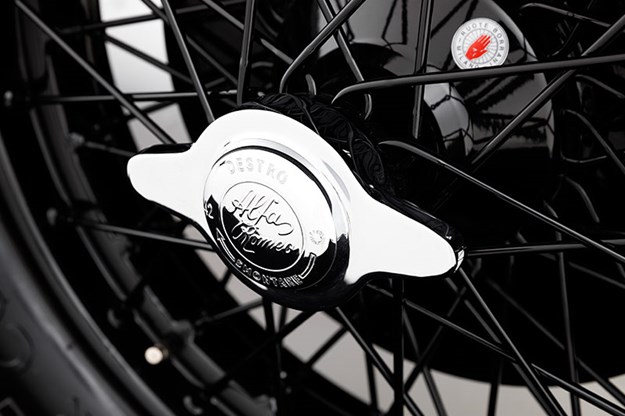 1932 Alfa Romeo 6C-1750
BODY Aluminium Zagato 2-door sports body on pressed-steel chassis
ENGINE 1752cc DOHC inline six cylinder with Roots blower and twin-throat carburettor
POWER 63kW (Est) @ 4500rpm
PERFORMANCE 
Top speed 150km/h
TRANSMISSION
4-speed manual
SUSPENSION Front: solid axle with semi-elliptics and friction shocks. Rear: live axle with semi-elliptics and friction shocks.
BRAKES 4-wheel mechanical drums
Classic Australian Family Car Value Guide home page
Muscle Car Value Guide home page
Japanese Classic Car Value Guide home page
Sell your car for free right here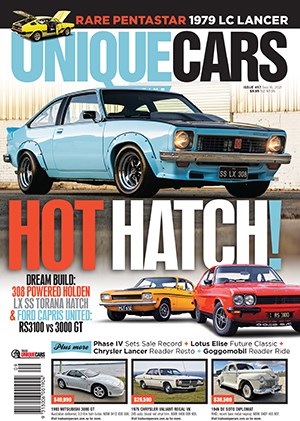 Subscribe to Unique Cars Magazine and save up to 42%
Australia's classic and muscle car bible. With stunning features, advice, market intelligence and hundreds of cars for sale.
Subscribe