Sunbeam Tiger review
---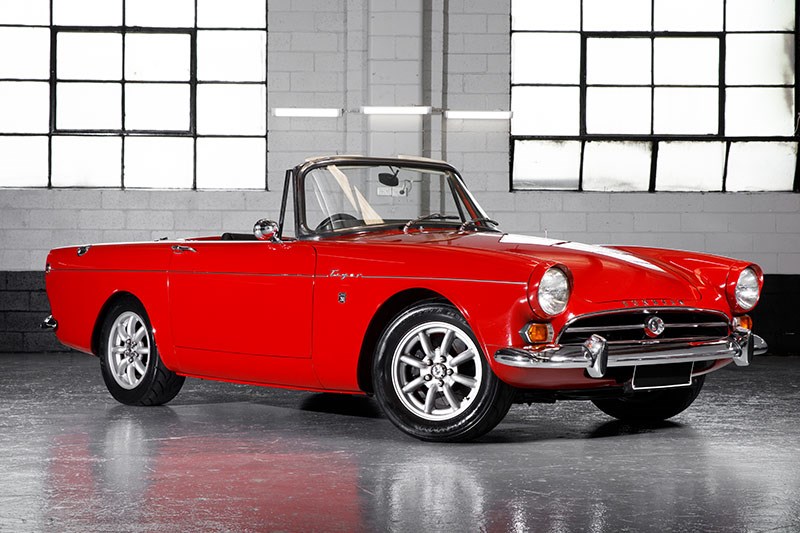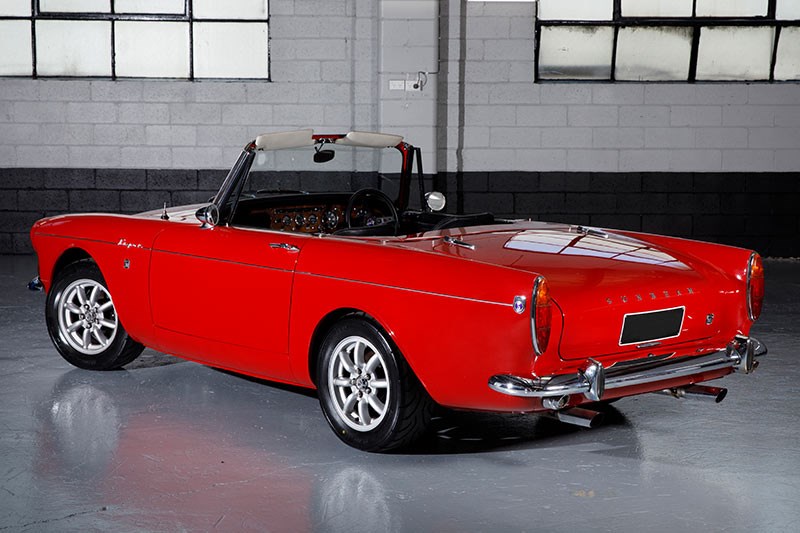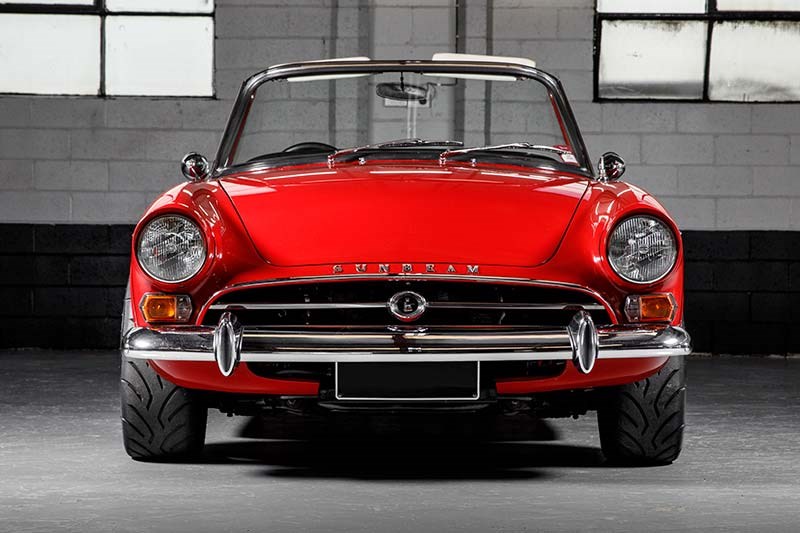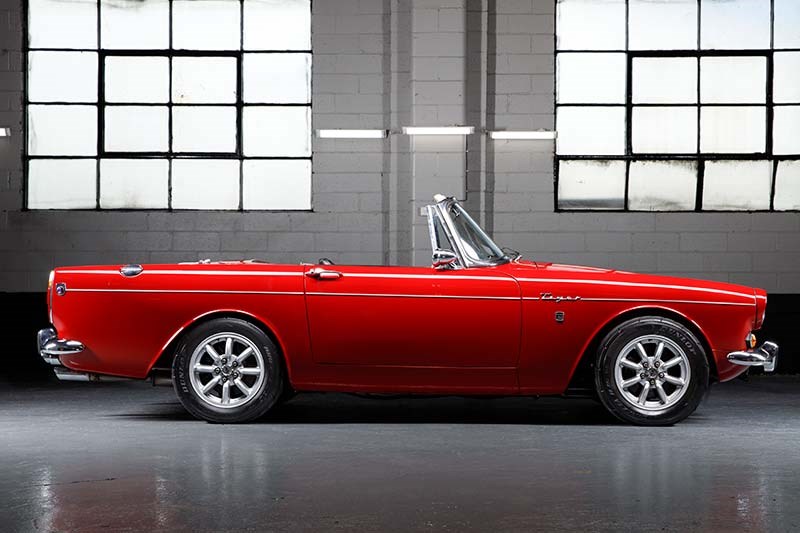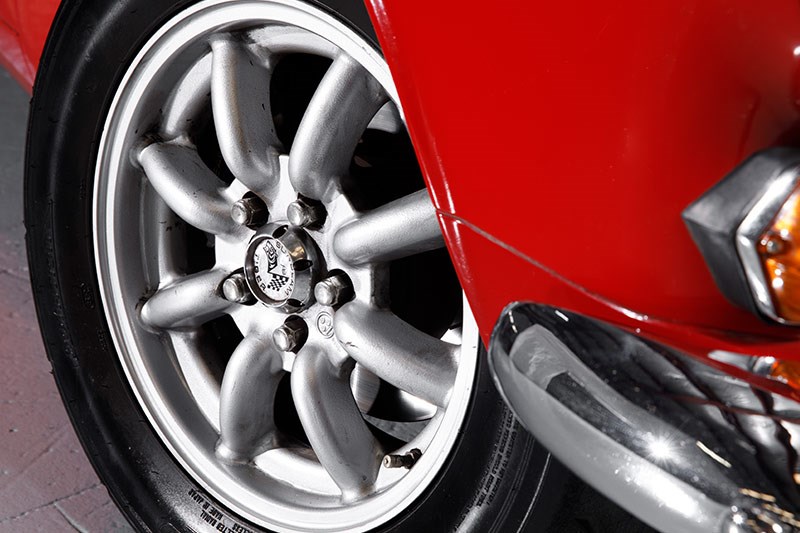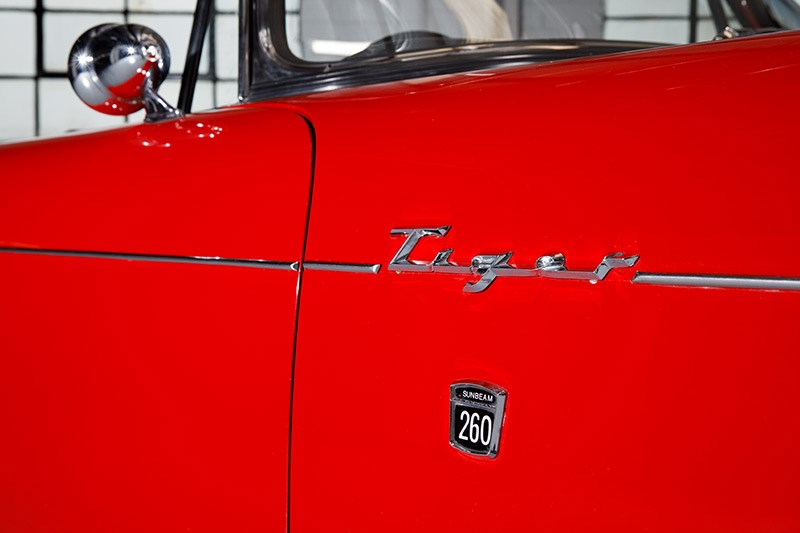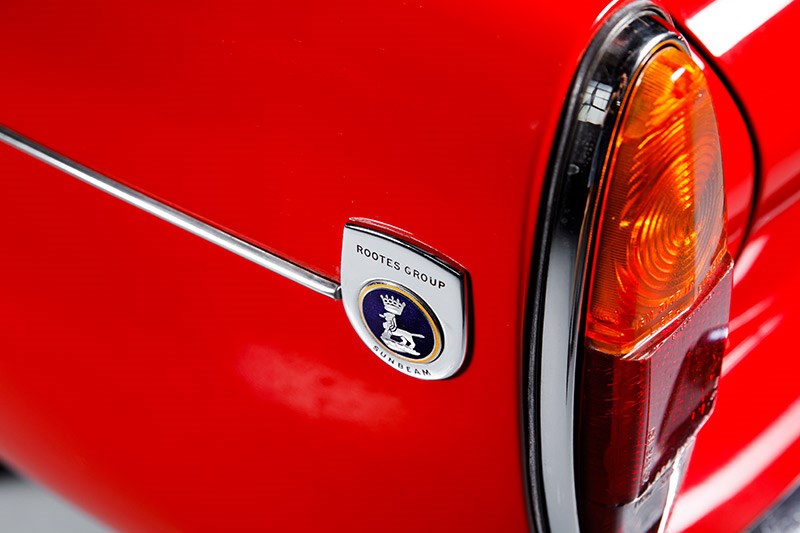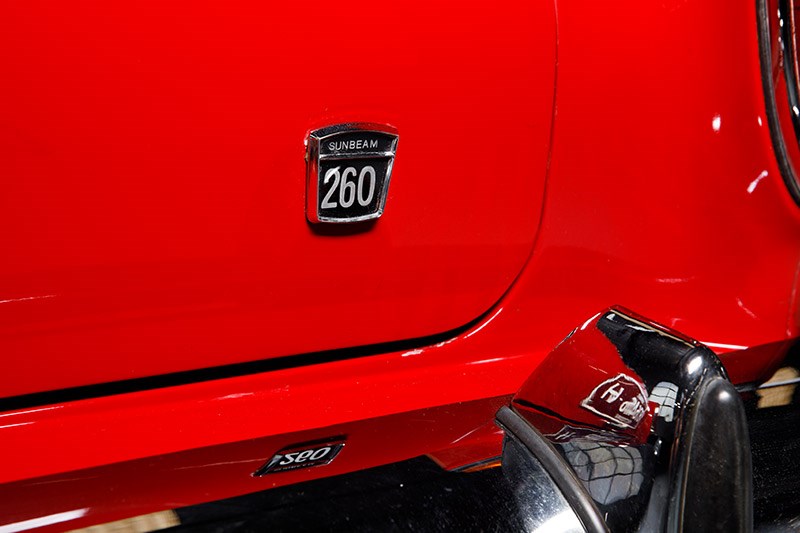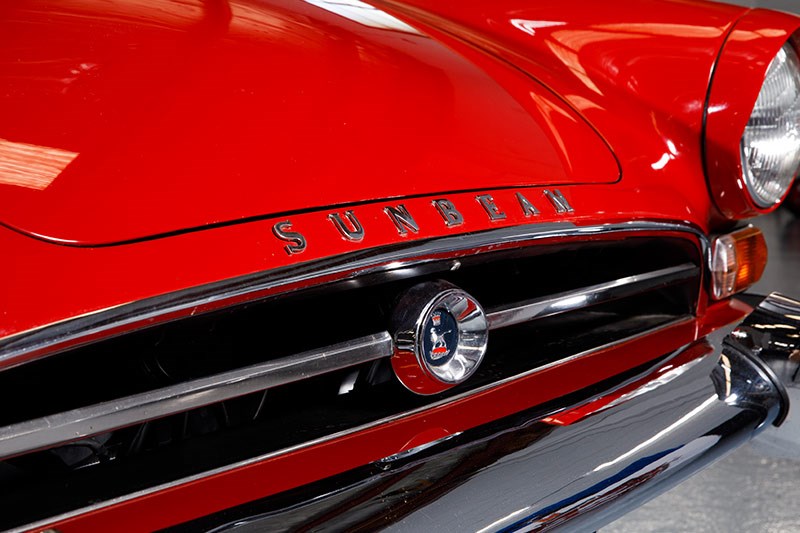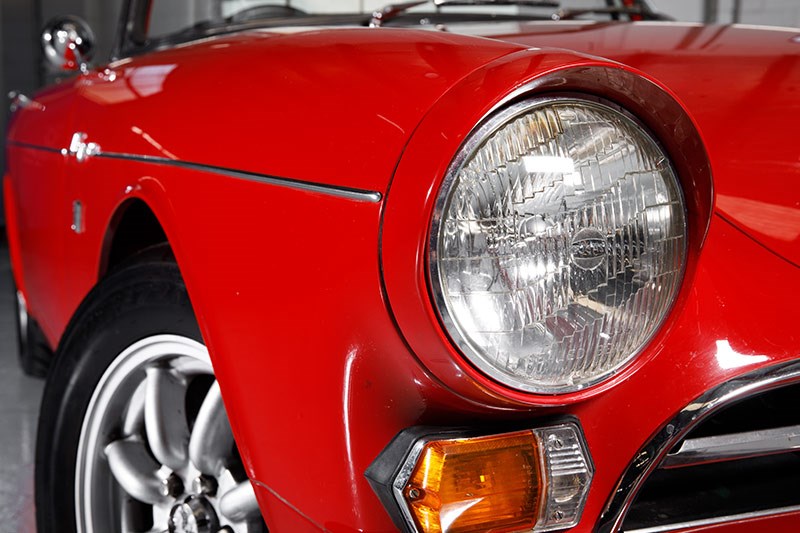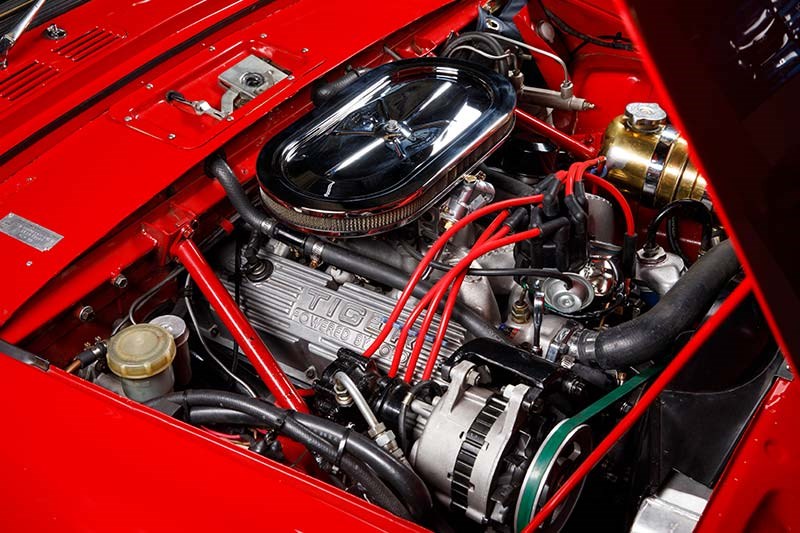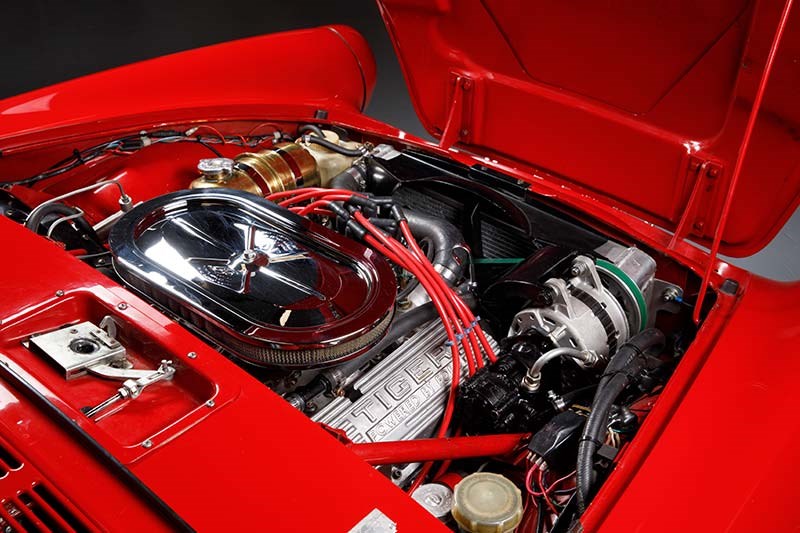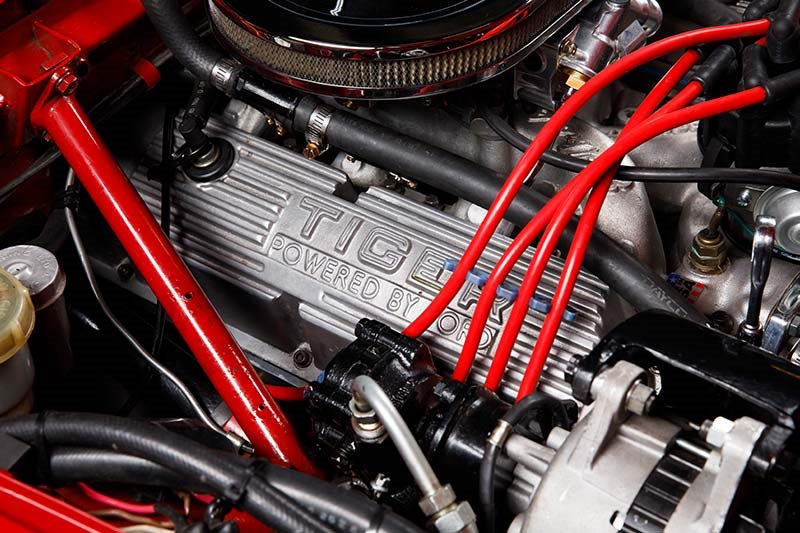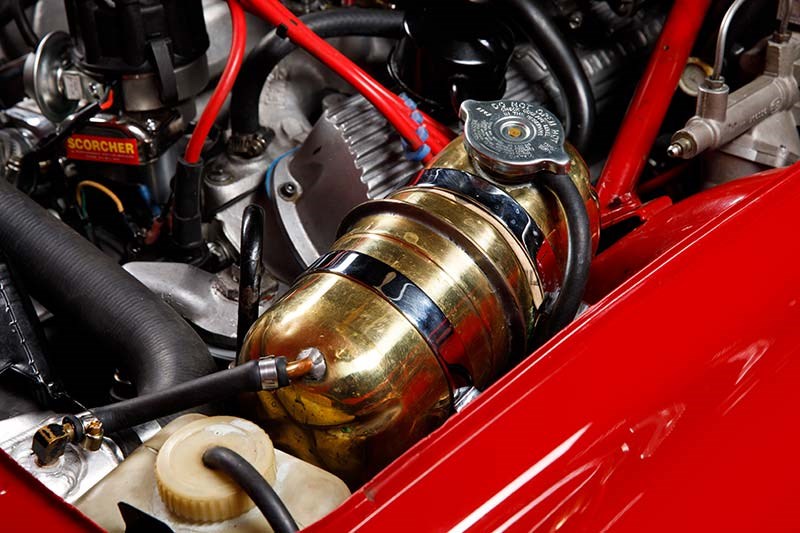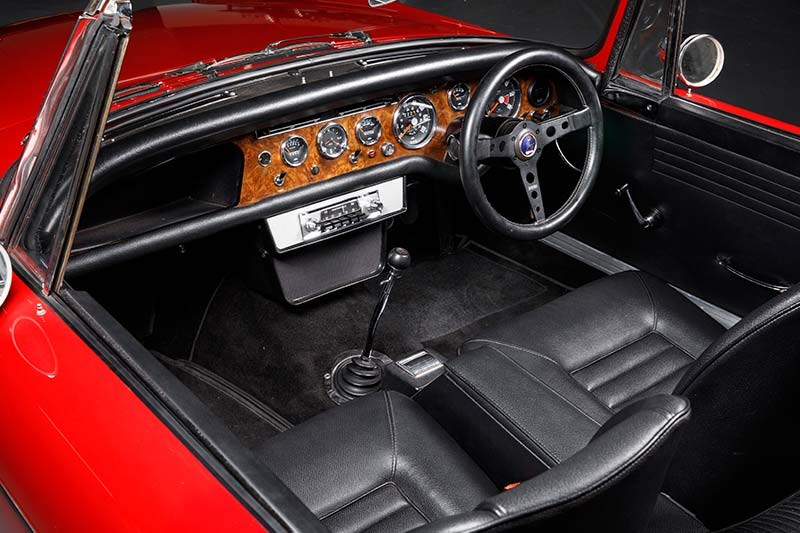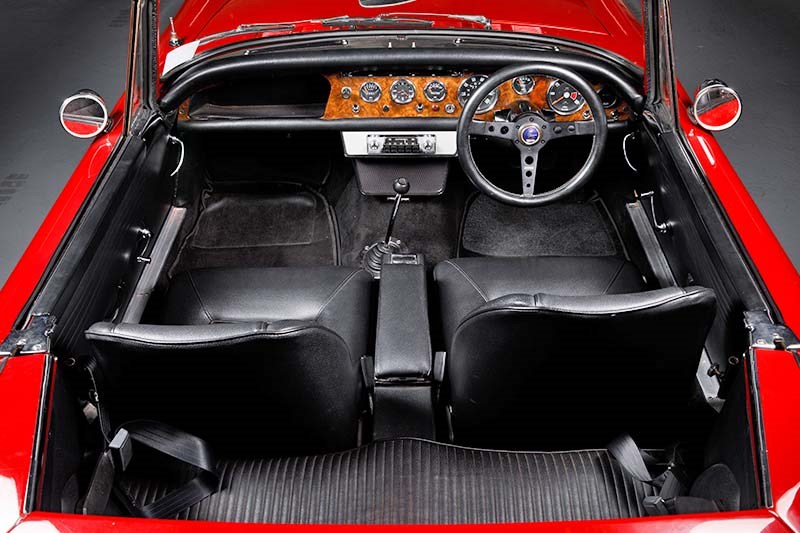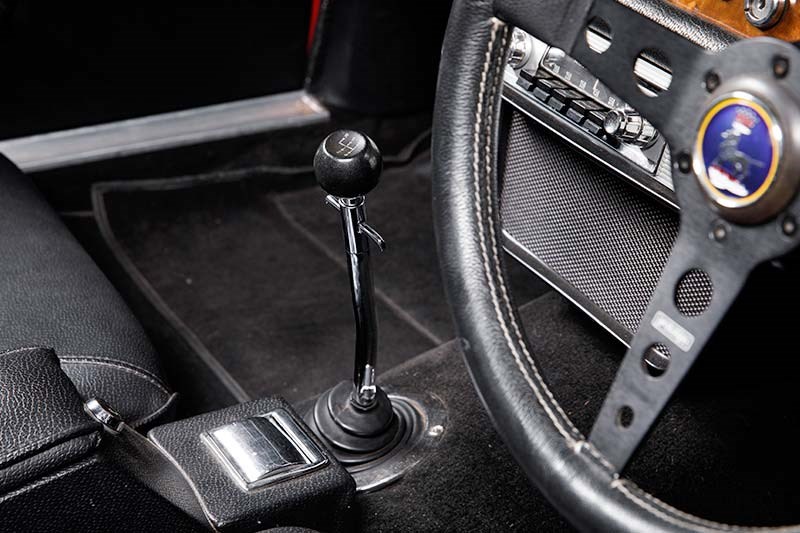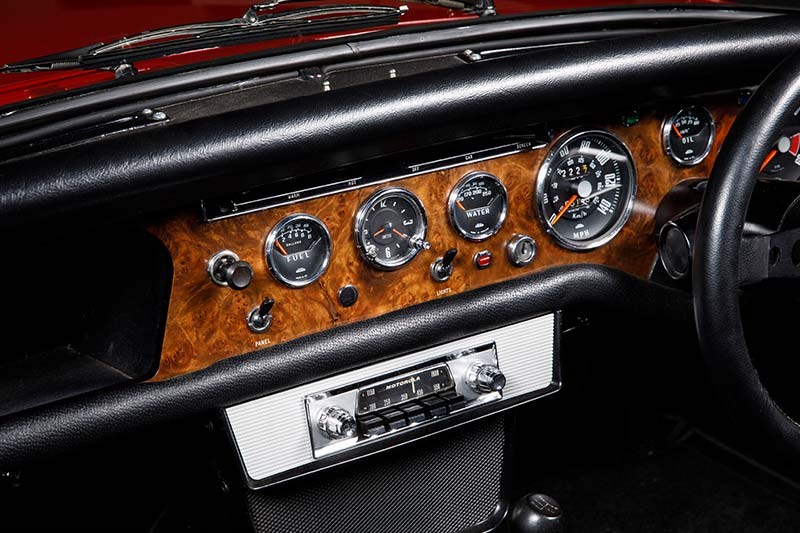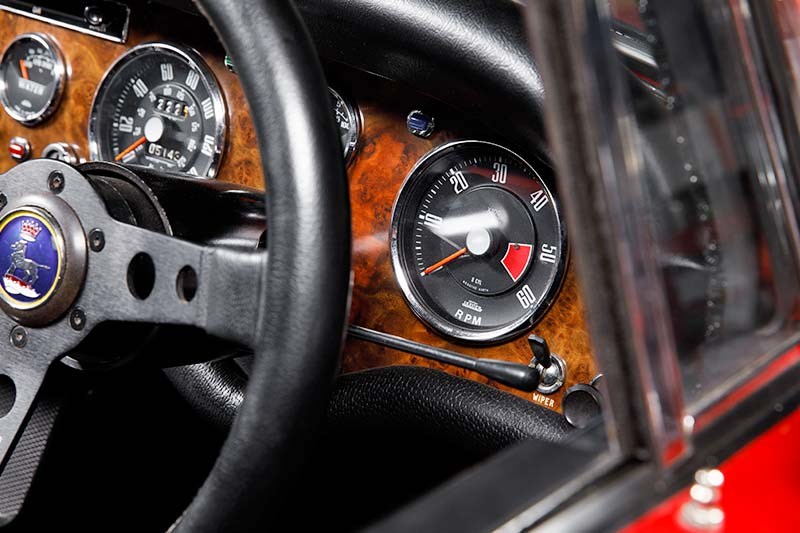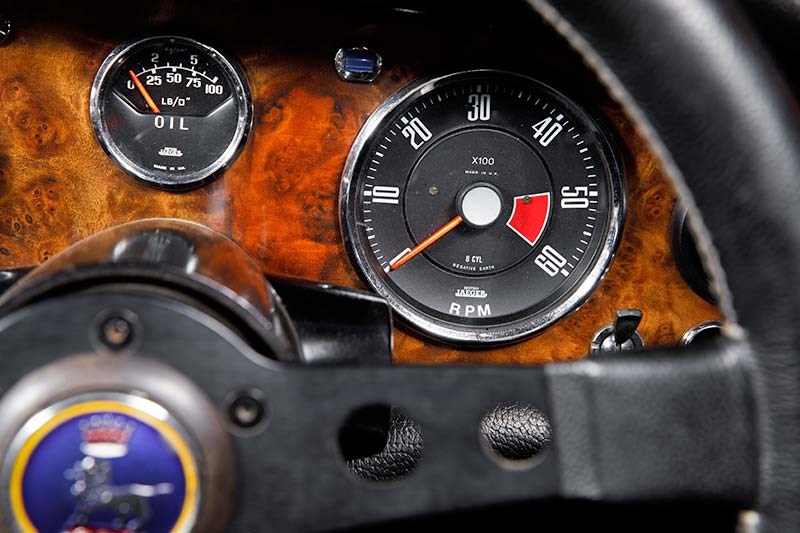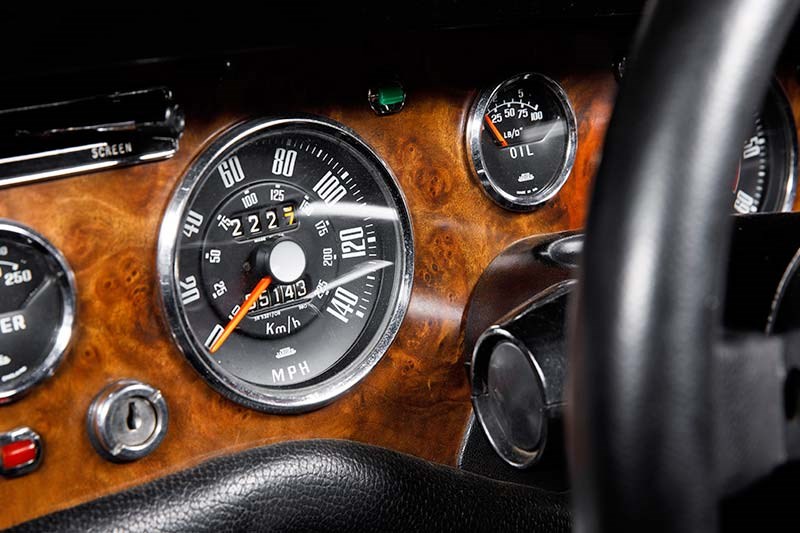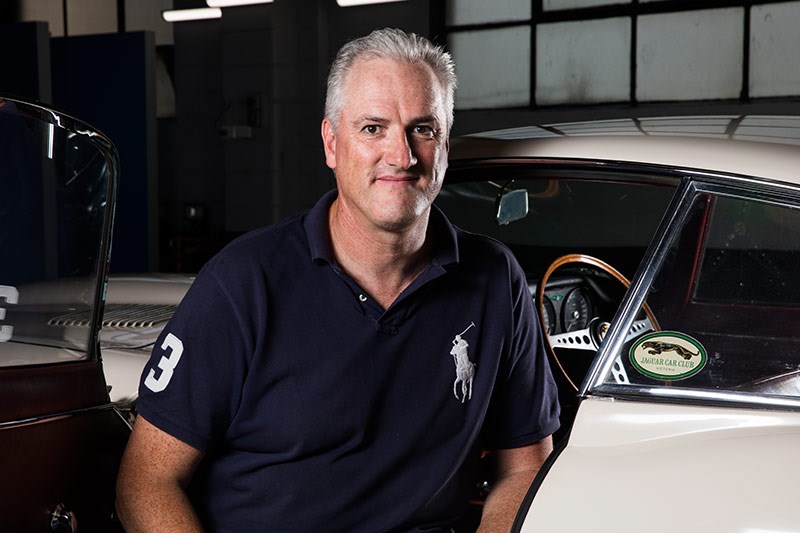 After racing a four-pot Alpine, a bloke called Jack Brabham reckoned a V8 version would be pretty nifty. He was right
Given the common association with the legendary Carroll Shelby, you'll often seen the Sunbeam Tiger compared somewhat unfairly to its more famous (and very distant) racing cousin the AC Cobra. Both began as diminutive English sports cars running four-cylinder engines and both ended up with Ford-derived V8s in the snout. However there the two diverge considerably.
While the Cobra ended up as a race car first and road car second, and is now worth into the millions depending on its history, the Tiger has always been a road car. However this one is something very special, as it's a true sleeper with a measured 530 horses lurking under the bonnet.
| Read next: Carroll Shelby - the man behind the legend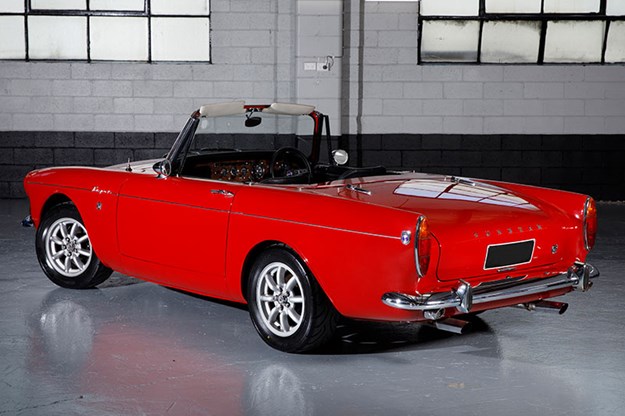 This transatlantic hybrid gets a big tick
The derivation of the Tiger was the Sunbeam Alpine, which ran a 1750cc four and had a reputation for being relatively roomy – and therefore a good choice for tall people – compared to some of its contemporary roadster offerings. However if Sunbeam was to capture a slice of the lucrative American market, its Alpine needed a lot more bite.
| Read next: John Bowe drives the Sunbeam Tiger
Consulting with Shelby, the parent Rootes Group (before it was taken over by Chrysler), settled on the 260 cube (4.3lt) version of the Windsor V8. That was enough to give the car some serious urge – certainly enough to keep Americans happy. The model adopted the 289ci (4.7lt) along the way and seemed to do reasonably well through the mid-1960s. Of course as Chrysler gradually took over the Rootes Group in the late sixties, the whole idea of a Ford engine in a Chrysler product got canned.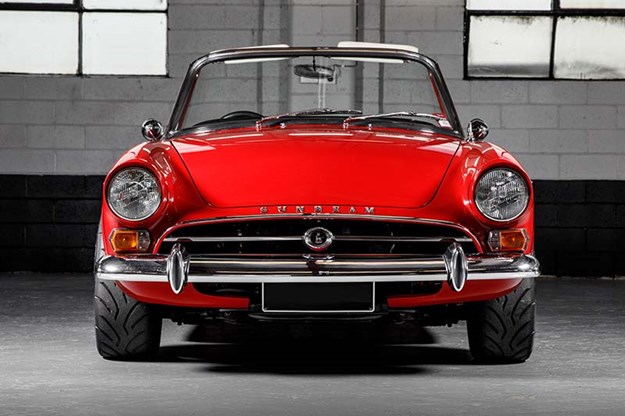 Owner Anthony cut his Sunbeam teeth on an Alpine that his father restored and which he's had for around a decade. He rates it as a seriously good drive, more nimble than the Tiger, and definitely the choice for somewhere tight like Winton Raceway. That car, by the way, has been livened up with a cam, a stroker kit that takes it out to 2100cc and a few other mods, such as twin Dellorto carburettors.
| Watch next: Our Shed - 1965 Sunbeam Tiger video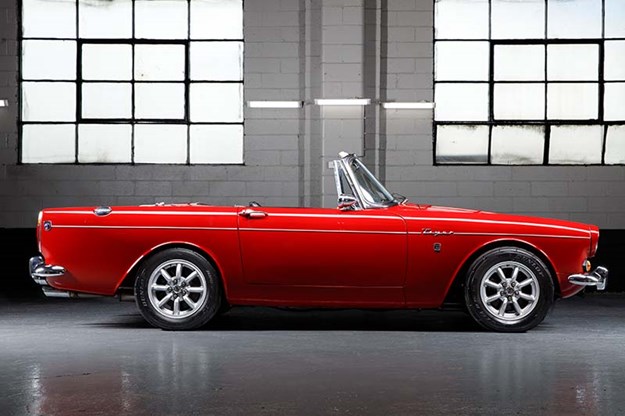 However, as the owner says, "When you have a car you always want the ultimate model". That led to buying the Tiger. It's a 1965 model. So far as we know, Tigers weren't sold new here (though the odd one may have slipped in as a private import) and the majority you'll see in Australia started life as a left-hand drive in the giant USA market. However this example was originally a right-hand model, and was brought in from South Africa in the late 1990s. It was already modified, running a 347 powerplant. However all was not well, as there was evidence of a persistent oil leak which somehow slipped past a questionable roadworthy inspection. Back in the workshop, it soon became evident that it had a porous block – so we're starting from scratch with the engine. Anthony decided that, if he was going to all that trouble and expense, he might as well do it properly.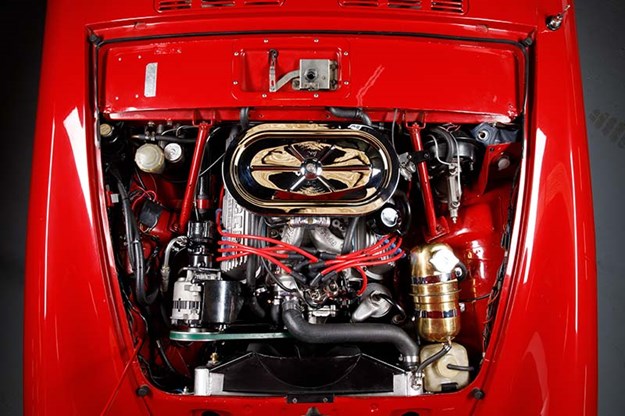 A Dart block with 4-bolt mains was the starting point – then Andrew really got serious
The Tiger is now running a Dart Windsor-pattern block, with 4-bolt mains and all the increased strength and reliability that implies. He did actually investigate the possibility of an aluminium version, but that added an extra $6k for a mere 8kg weight saving. As it is, Andrew estimates the existing set-up would be no more than 10 kilos heavier than the original factory powerplant.
Something that also went was the giant 850cfm carburettor. Anthony says the car tended to bog down with that on board, even with the bigger engine, and, on the advice of a dyno-equipped tuner, he's gone back to a more realistic 650 Holley.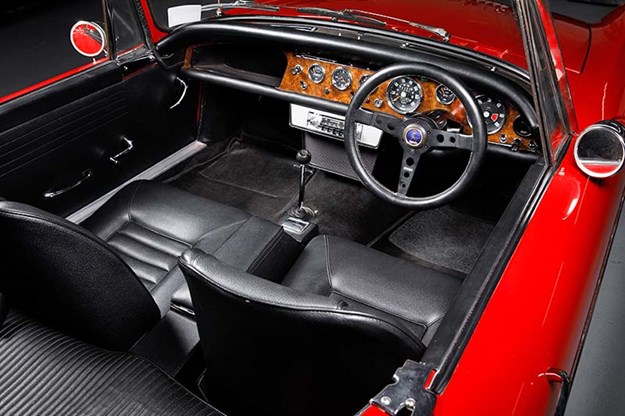 Old school analogue clocks – as English as a kipper breakfast
Behind the engine is a four-speed Toploader transmission and, believe it or not, a set of XR6 Turbo axles. All up, that's produced a package that fries the rear rims in first and hooks up in second. Quarter mile times are estimated to be somewhere in the mid elevens – so a very quick car. In case you were wondering, the owner has also upgraded the chassis. The suspension all round has been updated and firmed up, while a set of Series V RX-7 brakes pull the thing up.
What's deceptive is the appearance, which is very close to stock, right down to the tidy engine bay. With its stock air cleaner and rocker covers, it gives little away unless you start looking very closely. You'd have to say it's a brilliant restomod, that's very much in keeping with the original.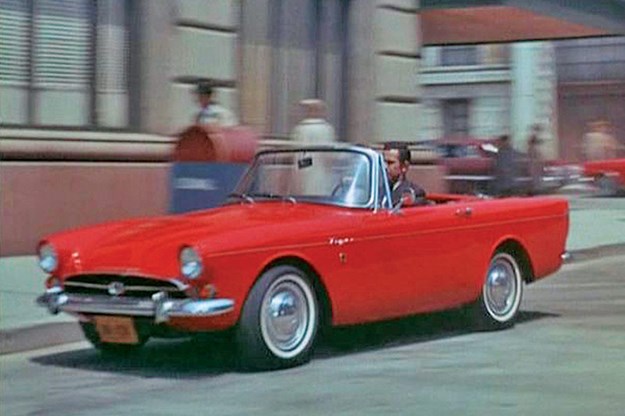 GET SMART
Without question the Tiger's most famous moment in the glare of publicity was as the preferred transport of the accident-prone TV super-spy Maxwell Smart, in the series Get Smart.
The Tiger featured in the opening scenes of each episode, top down and coming to a screaming halt outside the building where he endured some bizarre tortuous ritual just to get into his office.
Now here's a challenge for you: did he always drive a Tiger? The answer is no, according to resident train-spotter Angelo. He reckons you'll come across scenes where he's driving a near-identical Alpine. In fact, there's a mini debate raging online about whether he in fact drove an Alpine badged as a Tiger.
Oh, and we seem to recall seeing him in an Alfa Romeo Duetto at some stage…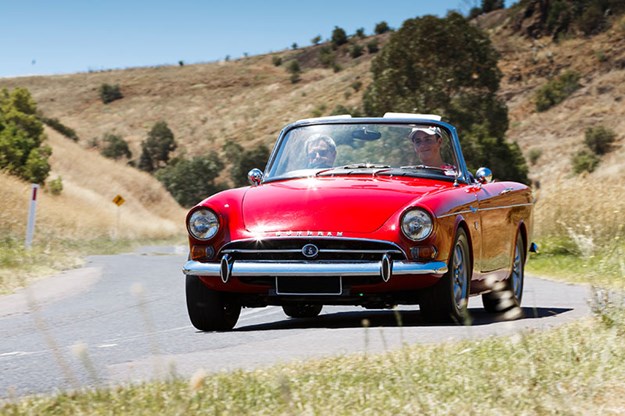 Sunbeam Tiger
NUMBER BUILT: 7085
BODY: steel integrated body/chassis roadster
ENGINE: 4261cc OHV Ford V8 with single 2V carburettor (Std Mk 1)
POWER & TORQUE: 120.7kW @ 4400rpm, 350Nm @ 2400rpm (Std Mk 1)
PERFORMANCE: 0-96km/h:
8.6 seconds, Top speed 190km/h (Std Mk 1)
TRANSMISSION: 4-speed manual
SUSPENSION: Independent: wishbones, coils, anti-roll bar (f); Live axle with semi-elliptic leaf springs and Panhard rod (r)
BRAKES: 250mm Girling discs (f) 229mm drum (r)
Classic Australian Family Car Value Guide home page
Muscle Car Value Guide home page
Japanese Classic Car Value Guide home page
Sell your car for free right here
Unique Cars magazine Value Guides
Sell your car for free right here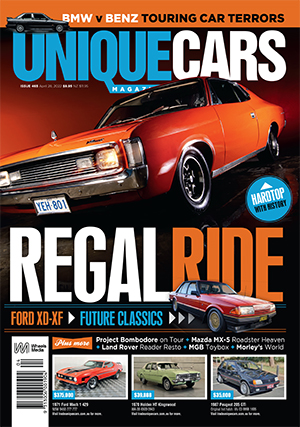 SUBSCRIBE TO UNIQUE CARS MAGAZINE
Get your monthly fix of news, reviews and stories on the greatest cars and minds in the automotive world.
Subscribe