US muscle car options: Torino, Firebird, Barracuda
---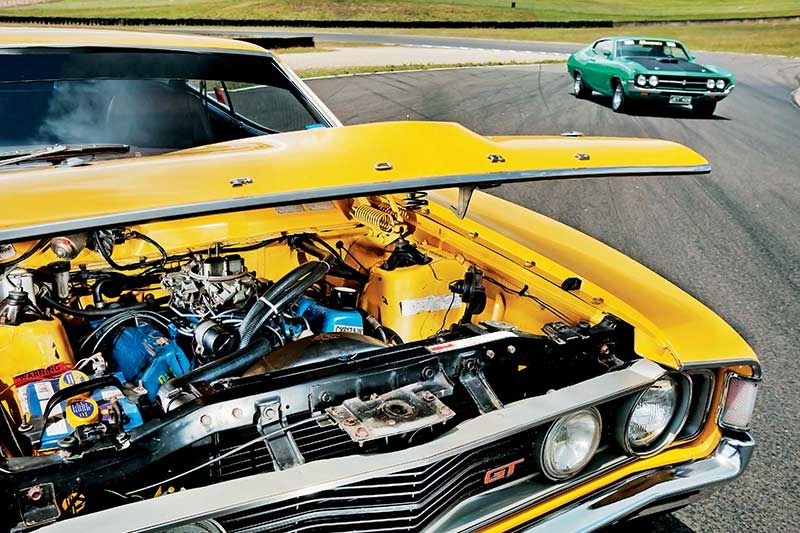 With the prices of Aussie muscle cars at peak levels Dave Morley looks at the value their American siblings represent
There was a time when American performance iron was proportionally more expensive than an Aussie muscle car. But that, as they say, was then. This is now.
These days, you can get your backside into the US equivalent of some local heroes for something like half – or even less – the money of the roughly equivalent Aussie chrome-bumper toughie. Yet you still get a booming V8, fantastically outrageous looks and all the kerbside cred you can handle. And hey, you're driving a Stateside original – a genuine example of the car culture that our home-grown muscle cars bow down to in the first place.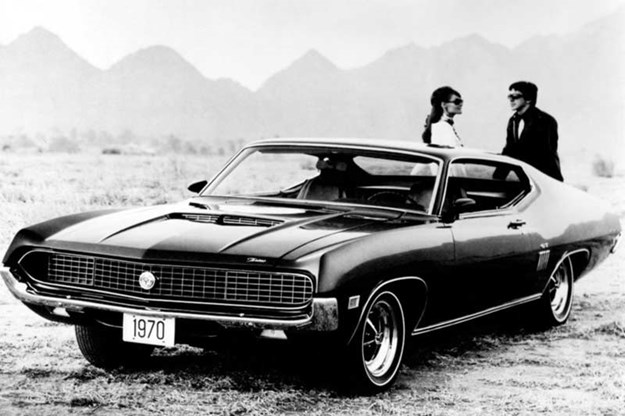 But how has this happened? Well, there are a few things going on. For one, the strength of the Aussie dollar a few years back saw thousands of desirable cars imported from the US. Just a small handful of years ago (as the A$ peaked) the big problem was not sourcing good American tin, but actually finding an empty shipping container to strap it into for the voyage across the Pacific. As with any influx of product, the laws of supply and demand soon swing into action.
Another factor is the fact that prices of Aussie originals are still seriously on the up. That infamous price spike a few years back – when a good Phase 3 would set you back a million clams – has been and gone, but that same weight-for-age Phase 3 is still a half-million-buck proposition and rising. And that has pulled the values of every other local performance car with it. Not to mention the value of even the second and third-tier stuff. Trust us, even though the madness has faded, if that spike had never happened, we wouldn't be seeing the price-tags we now see attached to Aussie cars. It's precisely why something like a Holden Sandman ute with a 253 V8 is now worth real money while back in the day, it was laughed off as a decal pack. And a REAL slice of Aussie muscle-dom? If you have to ask, you can't afford it.
| Read next: Pontiac Firebird/Trans Am/GTO market review 2019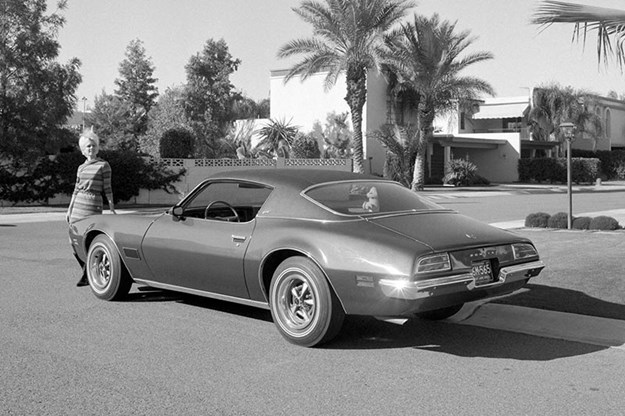 So why wouldn't the smart fella move his or her search to an American muscle car? Well, one reason is that the bargain stuff around now is not necesarily the headline-act stuff. That means that instead of the raciest trim package available at the time, you might be buying something with a split-bench in the front and a column-shift auto. And when it comes to, say, something like a Mopar, you'll be buying a 318 or maybe even a 360 small-block, and not the 426 Hemi or 440 Magnum variant. That said, in a lot of cases the comparison between the Aussie car and the US one will be like for like, because all our derivatives were small-blocks in the first place.
| Read next: Ford Msutang V8/fastback/GT390 market review 2019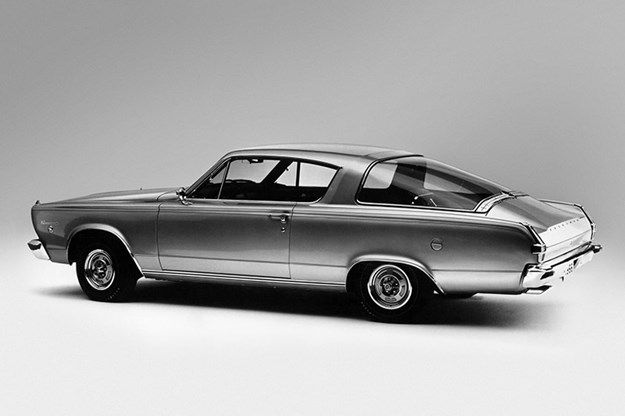 The real bargains are also still left-hand-drive, too, which can take a big chunk off the asking price. Precisely why this would be is anybody's guess, but it's true that left-hook scares off a lot of Aussie buyers. Frankly, we like it; you soon get used to it and it gives the car an even more exotic flavour for our money.
| Read next: Plymouth Barracuda/'Cuda market review 2019
So, provided you can live with left-hand-drive and you don't mind driving something that wasn't the absolute alpha-male of its tribe, we reckon there's some serious money to be saved by switching your wish-list from Aussie to US muscle. And here are our top picks from the Big Three.
1. FORD: TORINO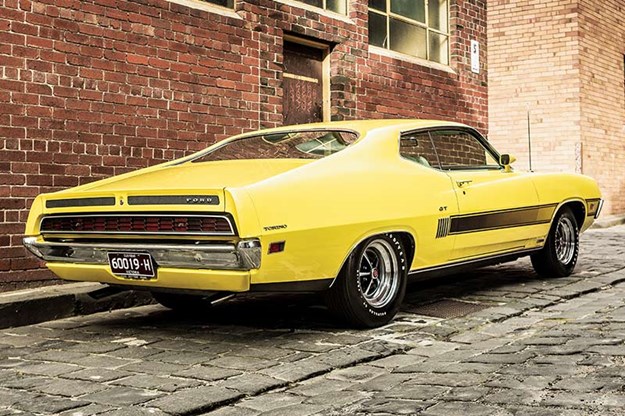 The best Torinos are the ones that look remarkably like our own XA/XB Falcon hardtops(or should that be the other way around?). Read more...
2. GM: PONTIAC FIREBIRD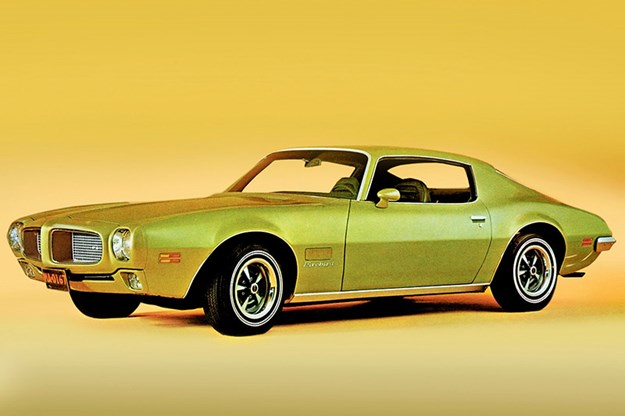 Firebirds run the full gamut of desirability. Early ones are enormously collectible and command big prices at home, while the much later models were bits of tatt and are still culturally linked to people whose houses feature wheels and a draw-bar. But the Firebirds from the 1970s are all about cool. Read more...
3. PLYMOUTH BARRACUDA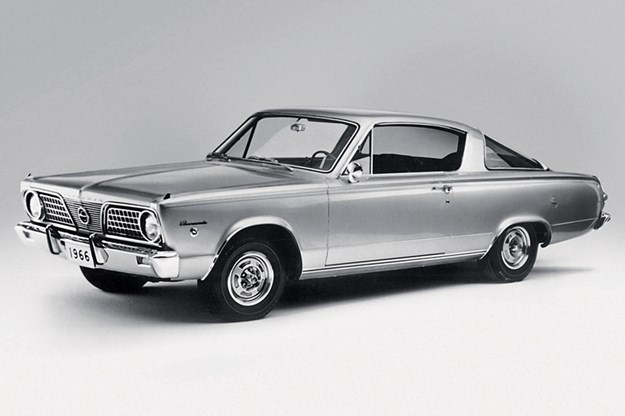 Later model Cudas from the early 1970s are worth big cash now, purely because they're among the horniest looking things ever to drip oil on a driveway. Read more...
And also…
There are, of course, plenty of alternatives apart from these Big-Three examples and who knows what genre of four-wheeled muscle might come into fashion in the coming years? Look at the market and figure out what it is you like about a certain car, because chances are there'll be an alternative you mightn't have thought of yet. And, hey, isn't lateral thinking and standing out from the pack partly what this game is all about in the first place? And seriously, we're not trying to tell you not to buy that Aussie classic you've always lusted after. But, if the Stateside alternative appeals at all, give it a look, because the money you could save will insure, register and run the thing for years. You probably won't see the same capital gain as you will with a gilt-edged Aussie muscle car, but you will have just as much fun in a car that has street cred written all over it.
Classic Australian Family Car Value Guide home page
Muscle Car Value Guide home page
Japanese Classic Car Value Guide home page
Sell your car for free right here
Unique Cars magazine Value Guides
Sell your car for free right here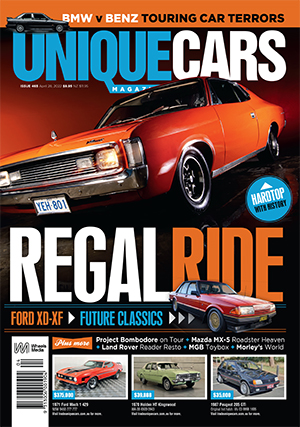 SUBSCRIBE TO UNIQUE CARS MAGAZINE
Get your monthly fix of news, reviews and stories on the greatest cars and minds in the automotive world.
Subscribe