Plymouth Barracuda - US muscle car alternatives pt.3
---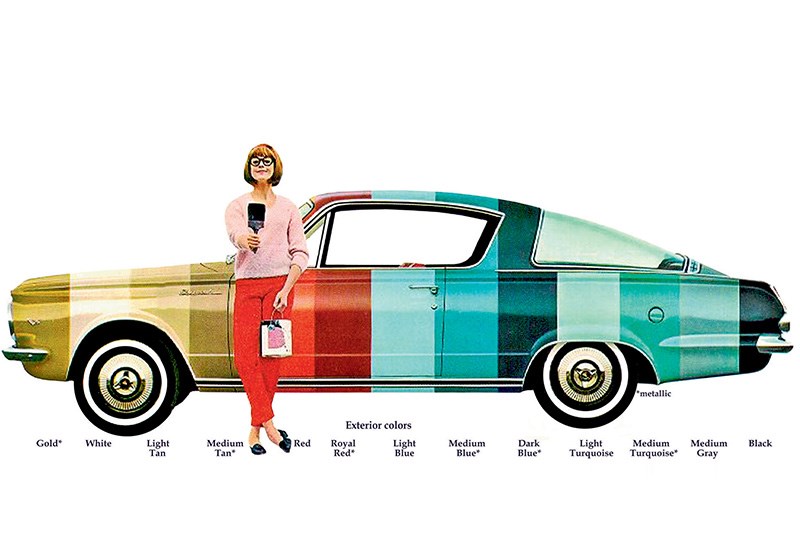 With the prices of Aussie muscle cars at peak levels Dave Morley looks at the value their American siblings represent
Plymouth Barracuda
Later model Cudas from the early 1970s are worth big cash now, purely because they're among the horniest looking things ever to drip oil on a driveway. So the real value is in earlier cars, and we'd go for something form the second generation built between 1967 and 1969. Earlier than that and the Barracuda looked too much like an Aussie Valiant AP6 with a different tail on it, but the second-gen cars are much cooler.
| Read next: 1963 Plymouth Barracuda review
There were convertibles and notchback body styles in the second generation, but we reckon the Fastback is the absolute pick of them.  Engine options ran from the good old slant-six to 273-cube V8s in 67 models and a switch to the 318 for 1968. There were bigger engine options (including the 340) but you'll pay a lot more for those. One of the fifty Hurst-assembled 426 cubic-inch monsters? Name your price.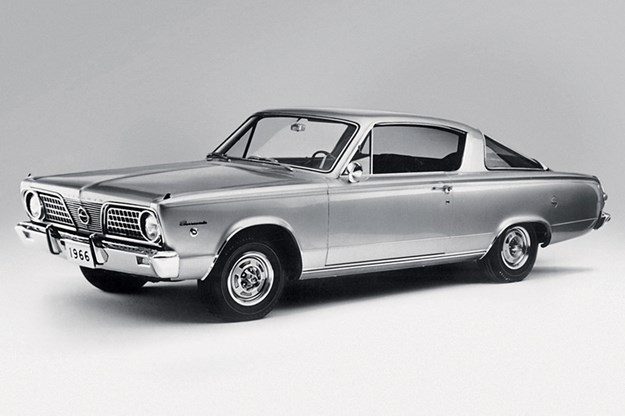 An AP6 Valiant coupe? Close...
Like our local Valiants, these Barracudas were pretty simple but tough things with leaf-spring rear ends and torsion-bars at the front. So they're dead easy to work on and there can't be too many mysteries surrounding a 273 or 318-inch V8 these days. And the 727 or 904 Torqueflite autos? Bomb-proof.
Totally.
| Read next: Plymouth Barracuda Formula S review
But really, it's that fastback styling that gives the Barracuda its charm. Which, of course, also means that an earlier, gen-one, Barracuda fastback comes back into the reckoning, because it has the same sense of style. Actually, the massive rear window in the early fastback was so big, PPG had to be commissioned to make it specially and it was, at the time, the largest single piece of autoglass on a production car.
| Read next: Plymouth Barracuda/'Cuda market review 2019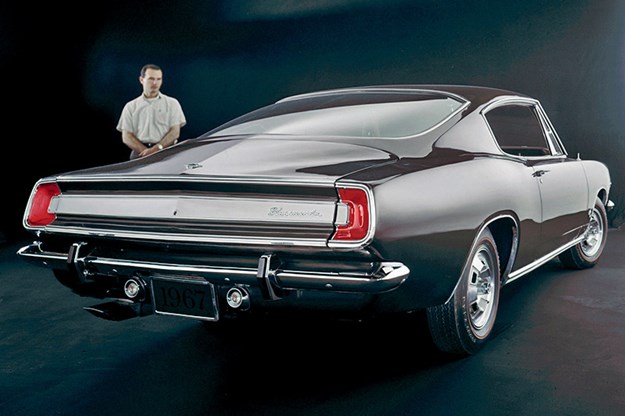 The Barracuda fastback's styling is almost sumptuous
Oh yeah, one more thing. While most people think the Ford Mustang invented the pony-car thing in 1964, the original Barracuda actually beat the 'Stang to market by just two weeks.
What's it replace in the Oz market?
We're never going to try to convince you that a Barracuda – even a fastback – is a tougher look than our own, home-brewed Valiant Charger. But have you looked at Charger prices recently? Man, you'd reckon the world was down to its last handful the way the asking price of them has shot up. (Actually, it kind of is I suppose.)
| Read next: Chrysler Pacer/Charger R/T market review 2019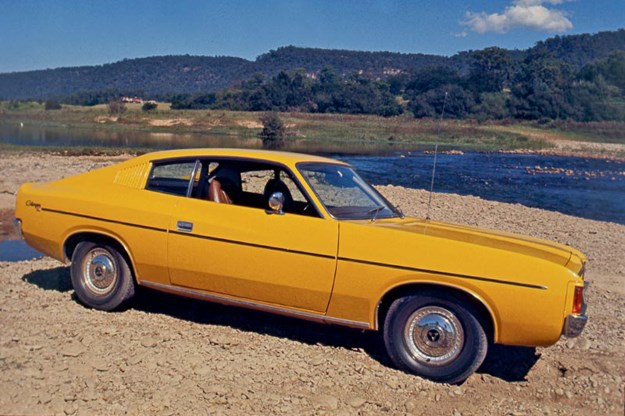 And we're not talking exclusively E38s or E49s or even R/Ts; even an XL or base-model taxi-pack with a 215 and a column-shifted manual is worth upwards of $40,000 if it's in reasonable nick with not too much rust falling out of it (and they do rust, oh yes). Meanwhile anything with good paint and a fresh interior is closer to $60,000. And that's before we even get to R/Ts. And don't kid yourself, you want an E38 or E49, you're gonna need a six-figure sum starting with a `2'. But a Barracuda? Closer to $30,000 or $35,000 gets you into a very nice car with a V8 and lots of cruising left in it. Even less if it's left-hook.
Don't ignore the mid-70s Road Runner, either. These were a bit bulkier looking but they're even better value. Think of them more as a Chrysler by Chrysler alternative…again, at about half the price or even less.
Classic Australian Family Car Value Guide home page
Muscle Car Value Guide home page
Japanese Classic Car Value Guide home page
Sell your car for free right here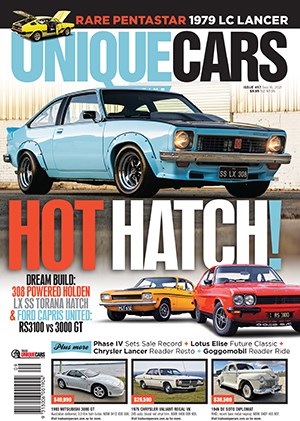 Subscribe to Unique Cars Magazine and save up to 42%
Australia's classic and muscle car bible. With stunning features, advice, market intelligence and hundreds of cars for sale.
Subscribe