Ford Phase History
---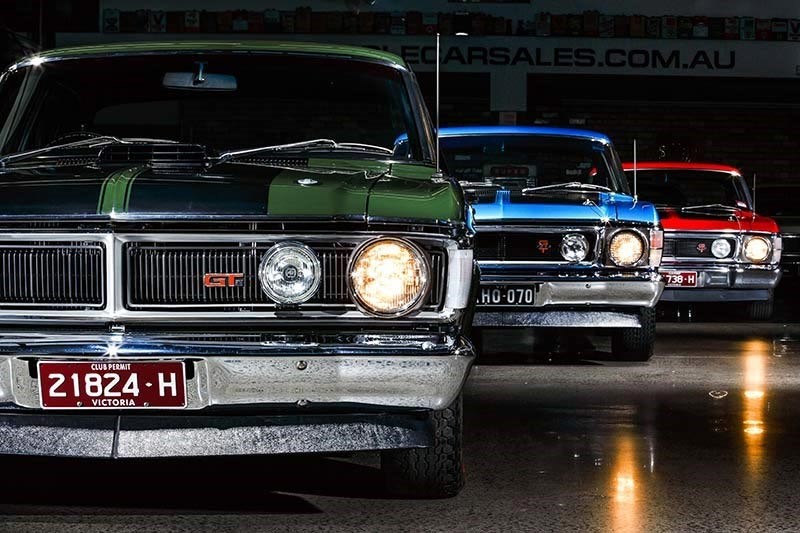 Life for one of the most recognisable badges in Australian motoring did not begin well
Ford's GT-HO Falcon began life as 'The car that didn't exist' and in the space of four years became 'The car  that everyone wanted'.
Life for one of the most recognisable badges in Australian motoring history did not begin well however.  By sunset on October 5, 1969, every household in Australia with access to Channel 7's Bathurst 500 coverage knew that Ford's very special Falcon had suffered a humiliating defeat at the hands of the Holden Monaro. The company that had instigated the Battle of the Aussie Muscle Cars with its XR GT was determined that would never happen again.
| Read next: Ford GT-HO Phase III 2-door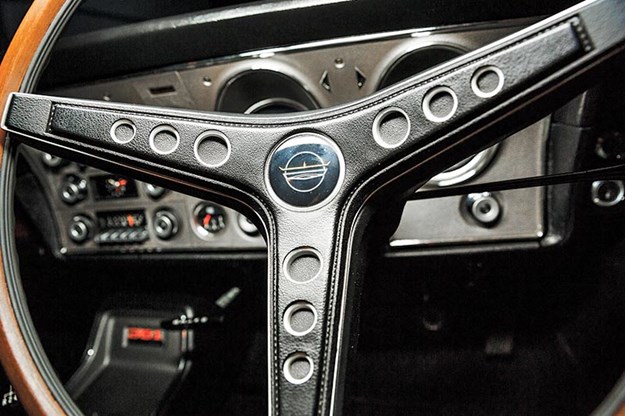 A year later came another XW-based 'Bathurst Special' (Phase II) which fought off a horde of Valiants and ankle-biting LC GTR XU-1 Toranas to record the redemptive win the company so desperately wanted.
By 1971 the Fords were facing extreme competition in the form of faster Toranas and triple-carburettor Valiant Chargers. Not to worry. Their response was a car not only invincible in its chosen arena but one that would rapidly become revered. At Bathurst on debut the GT-HO Phase III would make history as the first Falcon (and the only one for another 36 years) to achieve a 1-2-3 podium finish for Ford.
| Watch next: Ultimate sleeper - GT-HO Phase III cop car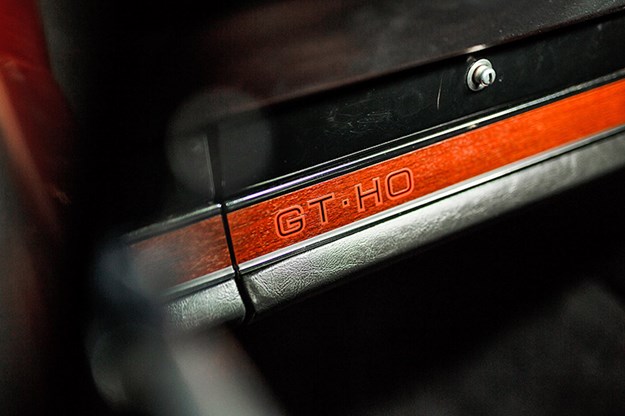 The appearance in 1972 of an all new XA range was to bring with it a Phase IV version of the GT-HO. Epic battles between this car and V8 versions of the Torana and Charger were assured but politics intervened and none of the combatants ever reached production.
As collector cars the GT-HO in its four incarnations has few peers. For reasons that defy economics and logic, some will generate far greater pangs of desire than others. The question then becomes: what makes one GT-HO superior in collector eyes to another and worth more or less money? Also, is the immense money sometimes offered for these cars sustainable, now, and into the future?
| 2019 Market Review: Ford Falcon GT-HO Phase 1-3/XC Cobra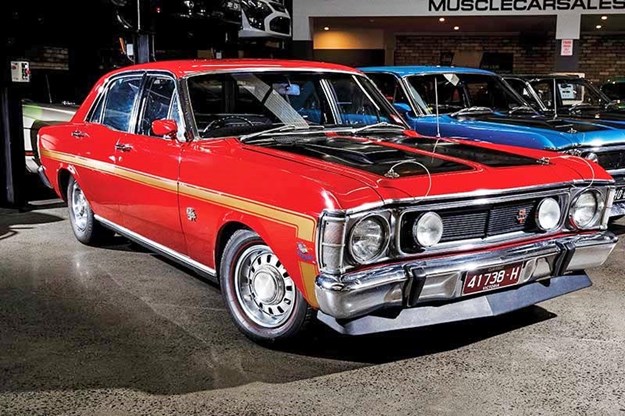 GT-HO PHASE I
On August 8, 1969 in a carefully worded bulletin to its dealer network, Ford announced the availability from August 15 of a Falcon GT-HO. Despite decades of conjecture to the contrary, this document confirmed absolutely that the 'HO' suffix did stand for 'Handling Option'.
Beside the obvious addition of a front spoiler and heavier sway bars there wasn't a whole lot of handling improvements to be found in the HO package. What it did include was a larger carburettor for the 351 'Windsor' V8, modified cylinder heads and intake manifold, stronger valve springs, a heavier drive-shaft and alternator.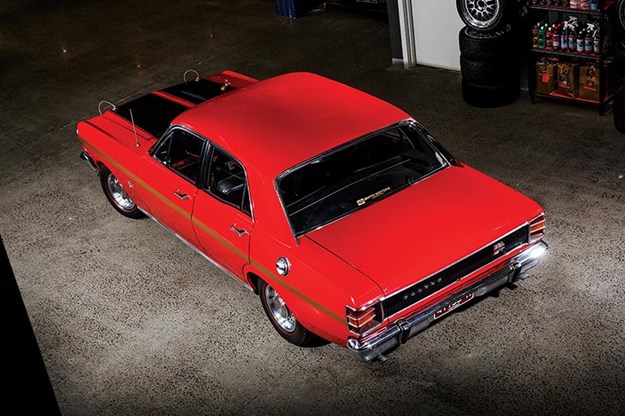 Ford specified a minimum production run of 201 cars to qualify for series production racing. However they made the point that production wasn't going to be limited to that number. By the end of Phase I GT-HO production, a total 260 cars had been built.
This was the lowest production quantity for any XW-XY GT-HO variant, yet Phase I cars and the Cleveland-powered 'Phase 1.5' are generally regarded as the least desirable and certainly cheapest of the GT-HOs. Finding a Phase I is never easy, however the good news is that with less incentive to 'clone' these cars the chances of snaring a real one are excellent.
| Read next: 1969 Ford Falcon XW GT-HO Phase I review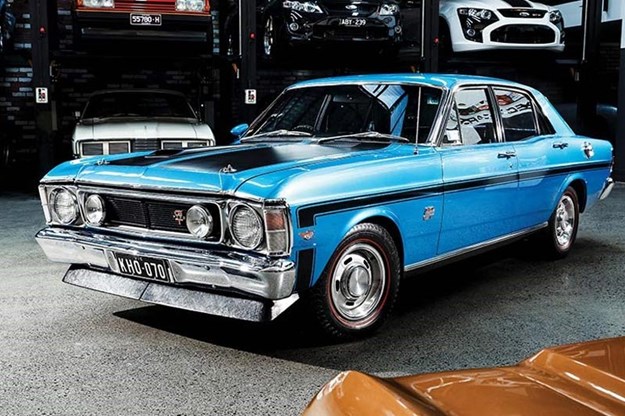 GT-HO PHASE II
Regarded in most circles as the least friendly and most difficult to manage of GT-HO Falcons, the Phase II did the job expected of it when race time rolled around.
With a compression ratio of 11:1 and a few more mechanical tweaks than the previous model, Phase IIs were a fast car with a notional top speed of 217km/h. More of course could be unleashed by racers willing to take a risk with the Cleveland engine's suspect reliability by disconnecting the rev limiter. Where this leaves the Phase II in today's market is occupying the middle ground between the Phase I that nearly no one wants and the Phase III that nearly no one can afford.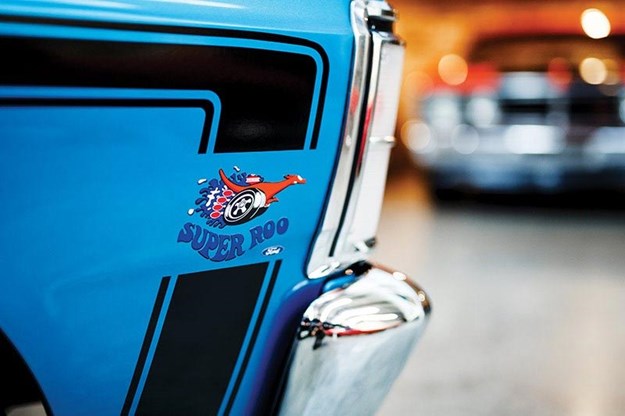 Super Roo decal debuted on the XW GT-HO and became synonomous with performance Fords
Phase II values seemingly hit a peak a while back, with two cars making $500,000. There was a reported sale at $800,000 but we could not confirm that figure. Prices of cars offered through mainstream outlets have now settled back to between $300,000 and $350,000 and sales are occurring.
| Read next: 1970 Ford Falcon XW GT-HO Phase II review
GT-HO PHASE III
Australia has never built a more astonishing car than the Ford Falcon GT-HO Phase III, and it never will again. Later products have been faster and lapped race circuits a lot quicker but in the context of 1971 this car put Australia on top of the automotive world.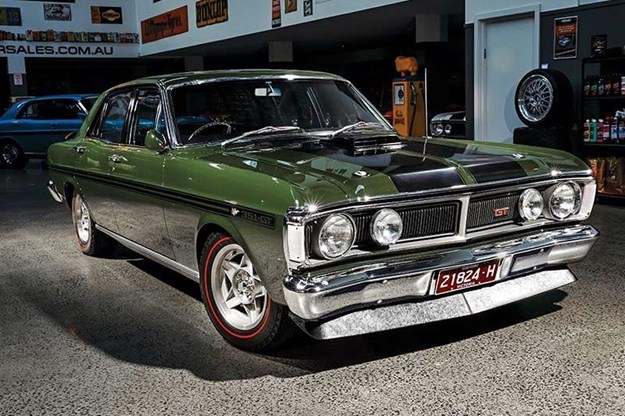 It was able to trade blows with US muscle machinery without needing to resort to a humungous 'big block' engine. The Falcon, for a while ranked as the fastest four-door production car in the world, brought Ford the on-track dominance it craved. Not to mention a decent boost in dealer showroom foot traffic every time the newspaper ads trumpeted another Falcon race win.
| Read next: Allan Moffat drives the Ford Falcon GT-HO Phase III
Extracting reliability in addition to power from the 351 Cleveland handed Ford its most dominant Bathurst 500 win ever, backed up by an Australian Touring Car Championship in 1973. That victory should of course have gone to the Phase IV.
The Phase III was the most expensive GT-HO to reach full production, but all things are relative. In 1971 and priced at $5250 the Phase III laughably cost $500 less than a BMW 2002. 
Heading into the 1980s it was possible to buy an outstanding Phase III for less than the cost of a new ESP V8 and values didn't begin to move in any serious way until 1988-89. From that point on it was like riding a porta-loo in a tsunami with soaring highs and crashing lows leading in 2018 to the first $1 million sale of a road-going GT-HO.
Was that the all-time peak? Probably not. When will prices rise again? Who knows? However if you currently own a Phase III GT-HO and can find no pressing reason to sell it then please don't.
GT-HO PHASE IV
The sorry tale of Ford's Phase IV does not need any further re-telling so let us look instead to the future. Four cars were built and almost 50 years later three survive in private ownership.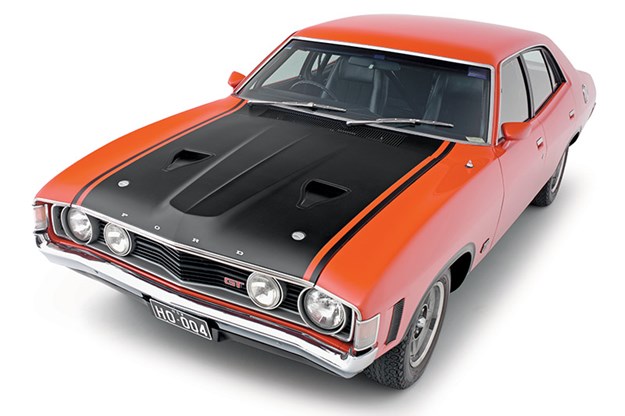 Two of the trio were intended to be factory-backed racers and were subject to special preparation. One of these is unlikely to find its way onto the open market for a very long time. The sole Calypso Green car was sold through a dealer and is the only one with a compliance plate. It lives in Sydney and appears occasionally at car shows.
By virtue of being absolutely unique, the green GT-HO could end up being the most coveted of all however the two race-spec Phase IVs appeal for other reasons.  People who have driven both report the Phase IV to be less of a blunt object than the Phase III so in addition to potentially being race winners they are both formidable driver cars.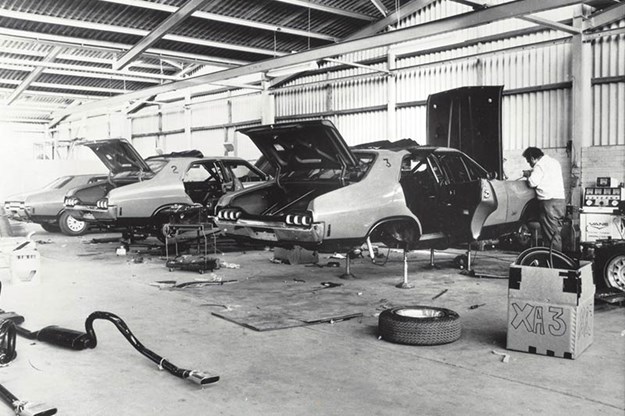 Phase IV GT-HOs being prepped at Lot 6
Late last year one red car was sent to auction and knocked down for a remarkable price. For reasons known to the parties involved the sale did not proceed and now, in a very different economic climate, that televised drama looks set for an encore performance (see preceding feature on the car on page 60). None of these cars will ever again be accessible to the everyday enthusiast. Like the James Bond DB5 and various famous Ferraris, there will always be people with limitless funds who will bid until they succeed. The best we can hope for is that, these astounding cars will still be taken to places where the rest of us can marvel at what might have been.
Classic Australian Family Car Value Guide home page
Muscle Car Value Guide home page
Japanese Classic Car Value Guide home page
Sell your car for free right here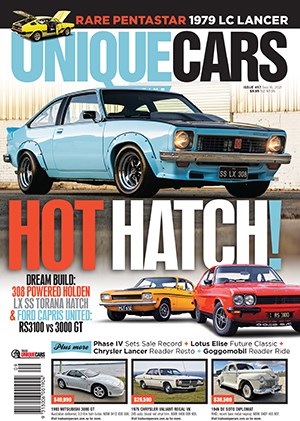 Subscribe to Unique Cars Magazine and save up to 42%
Australia's classic and muscle car bible. With stunning features, advice, market intelligence and hundreds of cars for sale.
Subscribe