Ford Falcon XA GT-HO Phase IV
---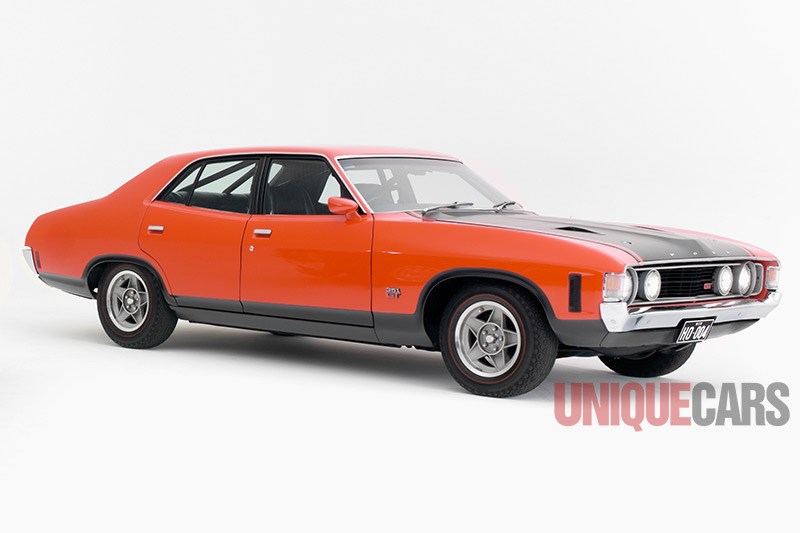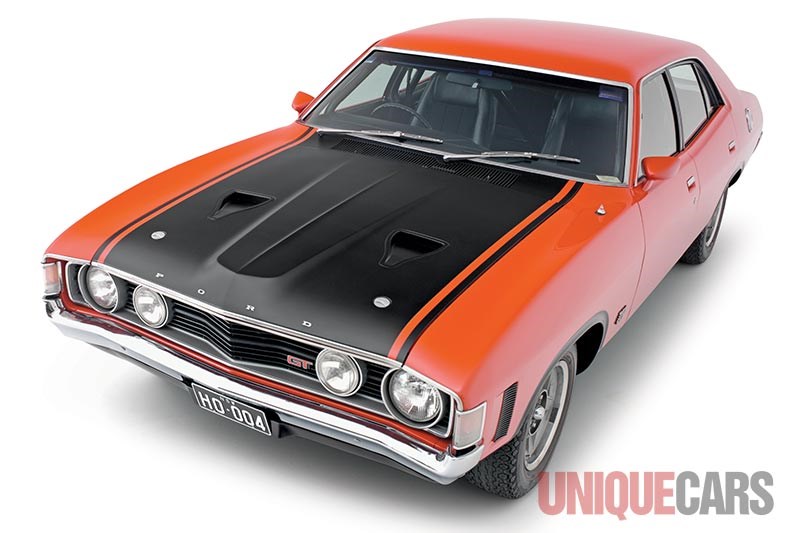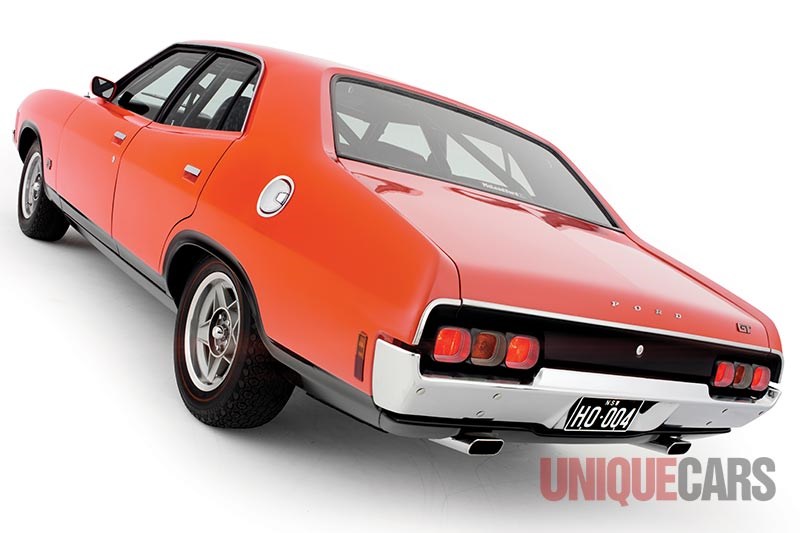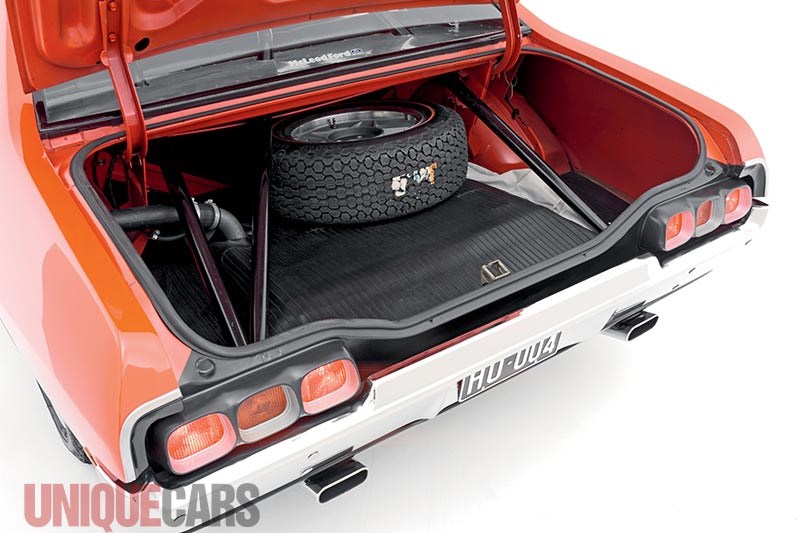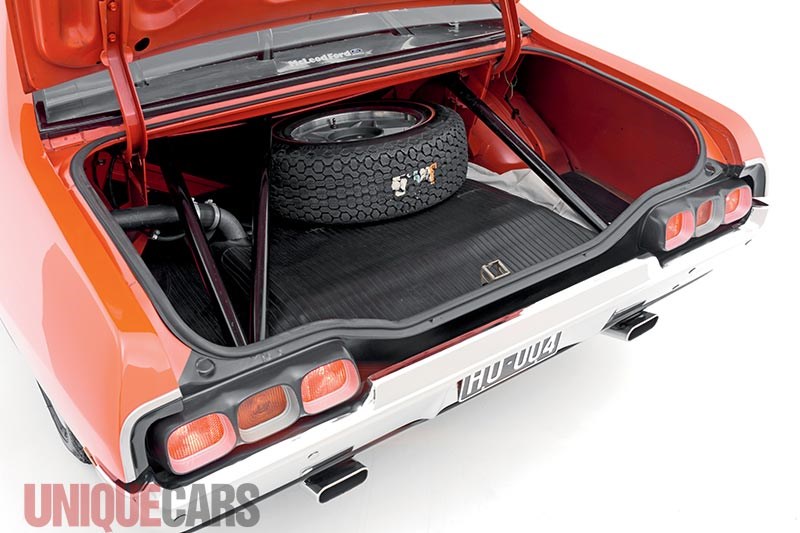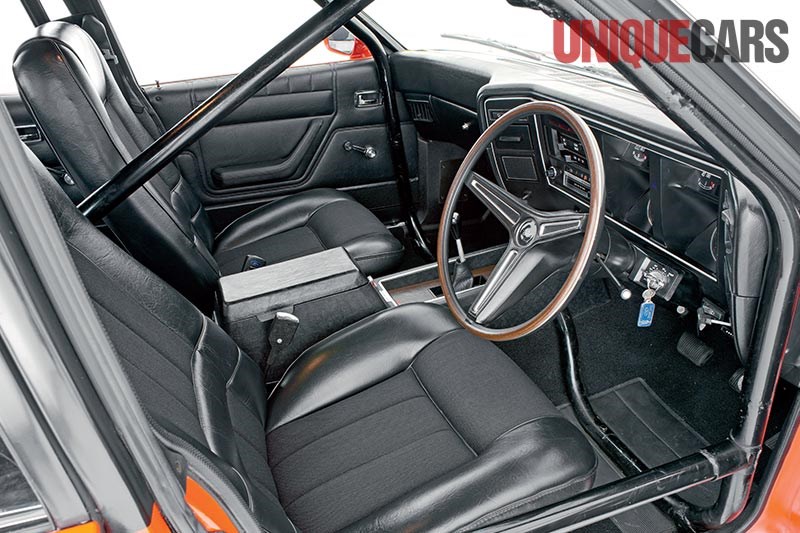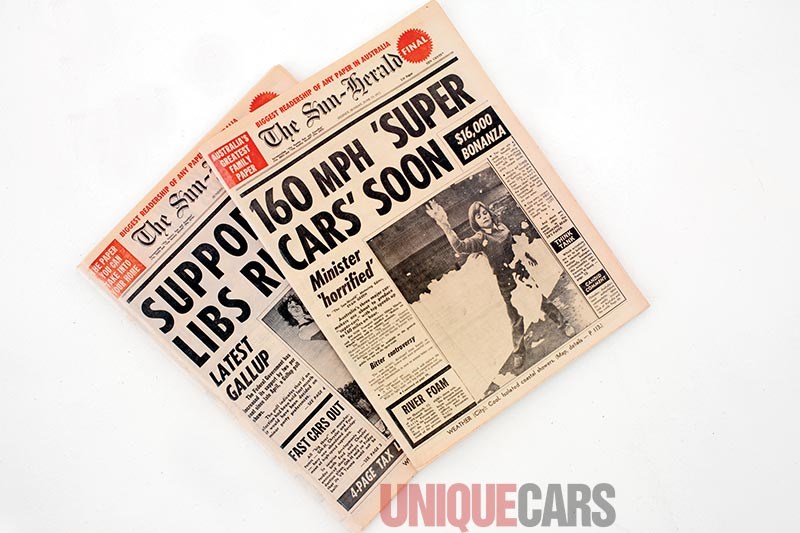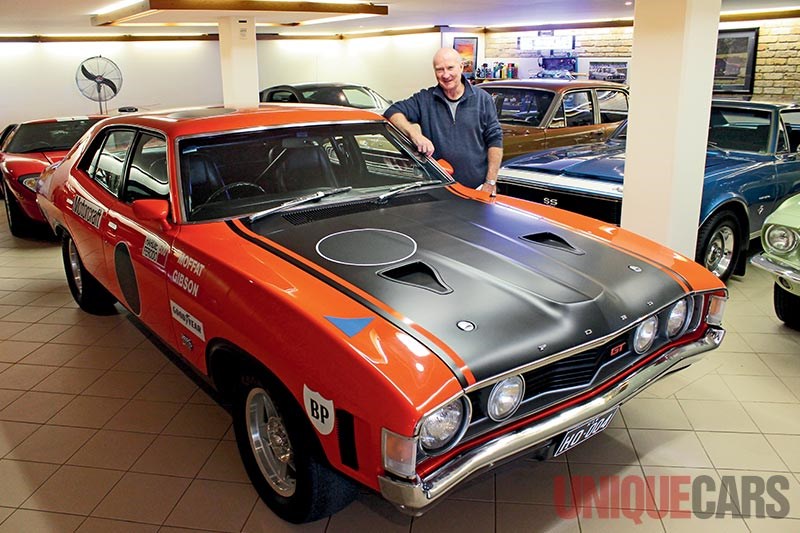 Before Ford's Phase IV GT-HO project was killed stone dead, the race car build had commenced, producing this survivor
Ford Falcon XA Phase IV GT-HO
It's a little like being told that someone is selling their pet unicorn, whenever a legendary Ford GT-HO Phase IV comes up for sale. That's because only four were built – one production and three race cars – before the entire project was ditched in response to a scandalous newspaper story. Now you may have heard that one of the race cars was up for auction last October, fetching a top bid of $2 million. That was a record for a locally-built car.
However the sale fell through when the top bidder struck some financial difficulty and the under-bidder hadn't reached reserve. Owner Paul Carthew is philosophical, reckoning these things happen, and has now put the car up for private sale. That gave us a chance to pop in, see the car and get the story behind it. Here's what he had to say…
| Read next: Ford Falcon XA GT RP083 review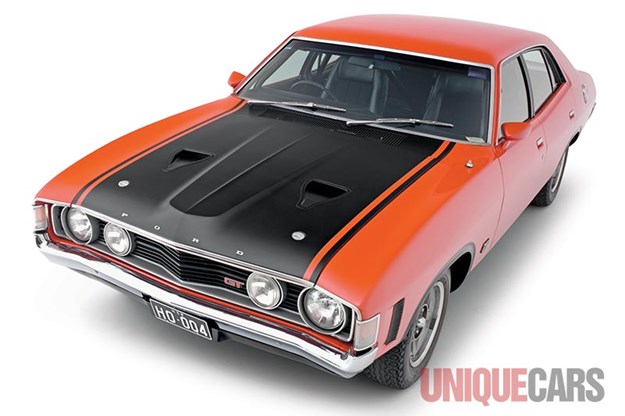 The shaker-free Phase IV was a sleeker beast than the Phase III
Where do the GT-HO Phase IVs fit in? You need to remember that the XYs (Phase IIIs) had done very well at Bathurst. Ford still had the old race cars, but the big change was going to be the new body shape.
They wanted to build three cars this time, instead of two, and they completely redesigned the whole roll cage (among many other components) and its ability to strengthen the car. It was going to be a whole new shooting match. So they started early.
| Read next: Ford Falcon GT-HO Phase 1-3/XC Cobra market review 2019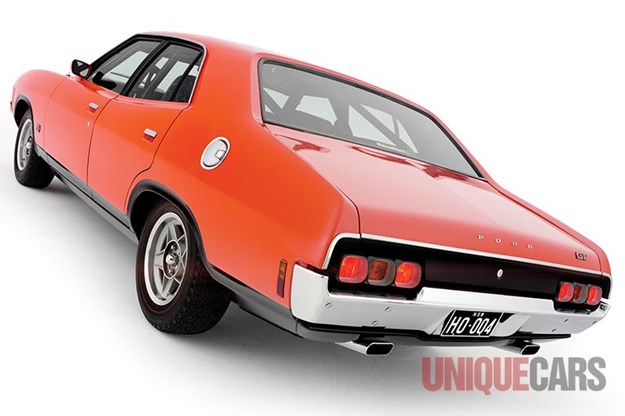 They wanted to begin before the Phase IV had been released, so what they did was walk three XA GTs down the production line – so those cars only have GT on the compliance plate. It didn't matter as they were never going to be sold. They were going to be raced at Bathurst as GT-HOs and would have all the HO stuff on them.
As they got walked down, some options were deleted and others added. For example they all had delete sound-proofing, full tinted windows with no air-conditioning, B2 trim with the cloth inserts in the seats to stop the drivers sliding around – little things like that.
| Read next: 1970 Ford Falcon XW GT-HO Phase II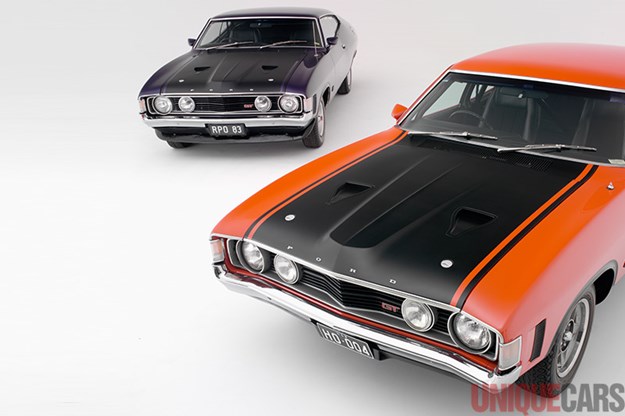 Surplus Phase IV special parts were fed into the almost mysterious RPO83 build
There was a lot extra that went into them from when they were a flat piece of tin. Then they went back to Ford Special Vehicles at Lot 6 Mahoneys Road (Ford's 'Skunkworks' at the time) and were developed into race cars. They were completely stripped, except for the body panels, they rolled guards, there was a lot of extra spot- or seam-welding done.
The engines were taken out and disposed of and fully blue-printed race engines put in them.  They then went and blue-printed a host of other components, such as transmission and suspension.
| Read next: 1969 Ford XW Falcon GT-HO Phase I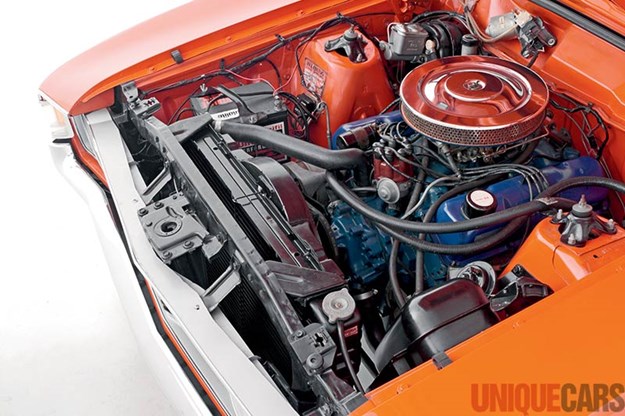 Not only was the engine blueprinted – the transmission and suspension were similarly finessed
While the folk at Lot 6 were beavering away, little did they know what moves were underway that would effectively kill the project. Long-time automotive-media man Harvey Grennan was press secretary to Milton Morris, the NSW Transport Minister, and an associate of motoring journalist Evan Green. Evan had recently got the job of Motoring Editor with The Sun-Herald Sunday newspaper and perhaps wanted to be the first motoring writer to announce their arrival at the paper with a truly sensational front-page story.
| Read next: Ford Falcon XA-XB Falcon GT/Goss market review 2019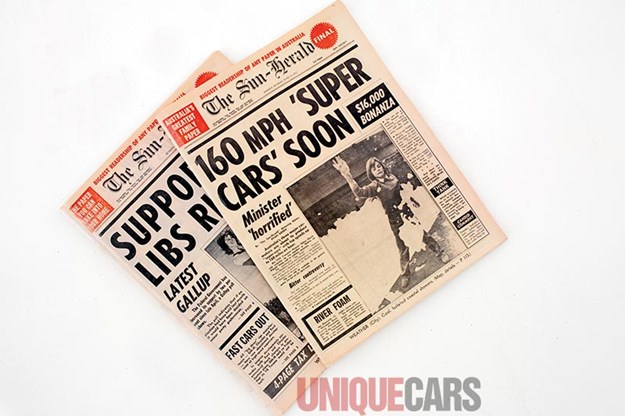 Never underestimate the power of a tabloid headline
The suggestion was to make the Minister aware of the new breed of 'super cars' coming out – namely the new Phase IVs and V8 Toranas – with a claimed 160mph (260km/h) top speed. Morris' reaction was predictable and the story ran with one of the most inflammatory headlines ever to grace an Australian tabloid '160mph Super Cars Soon – Minister Horrified'.
The story blew up and it was mentioned in Parliament. The NSW Government toyed with legislation against building the cars. That was going to be difficult and an easier path was an alteration to the tenders act. That effectively excluded car makers from government fleet business, if they were deemed to be building potentially dangerous super cars for the road.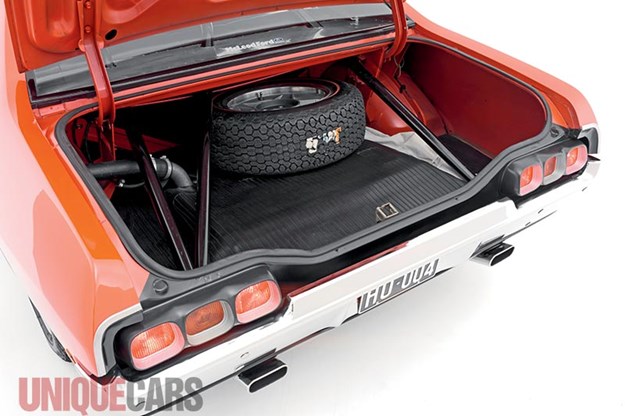 Ford by this time had run one production car down the line, not with a race engine but a QC production unit that was higher spec than the Phase III. It had the only GT-HO compliance plate. That Calypso Green car has been in long-term ownership in Sydney for many years. It's seen a lot of restoration over the years and is now in beautiful condition – in fact it was displayed with mine at the last All Ford Day.
Meanwhile at Ford, manager Howard Marsden had to get rid of the three race cars. Two were converted to rally cars, some gear came out and the suspension was raised. One went to Bruce Hodgson who was a NSW rally driver, the other to Queensland driver Keith Goodall. The latter car is now in the Bowden collection.
My car was the one that Moffat was designated to drive. Not that it would have made much difference. They would have taken them to the track and he would have had his pick. But this was the last of them to be finished and there were differences in the cars, as they were getting better at it as they went. Little things like the fire extinguisher system is behind the passenger seat instead of the driver seat so it doesn't limit movement of the seat and it helped the balance a little. It was the neatest of the cars they did.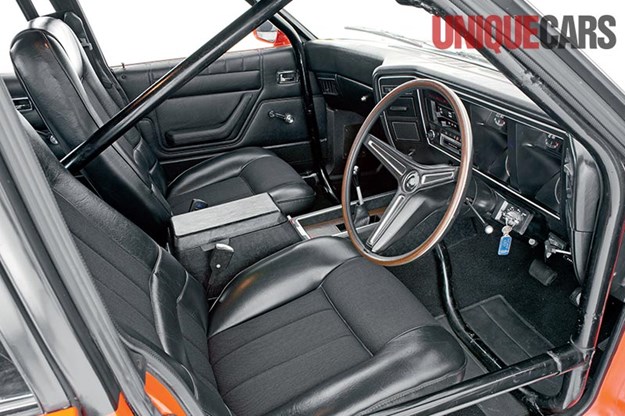 It could be an XA GT – then you spot the roll cage
By this stage all race rules were changing, and the decision was made that Ford was going to race coupes and they wanted everyone else to as well. They were getting away from the family sedan at Bathurst, to a dedicated race car. Because of all that this car sat at John Goss sponsor McLeod Ford for two years with a cover over it. One day Max (McLeod) came down and asked "What are we doing with it? Stick it out on the lot". So they stuck a set of numberplates on it and, as you see it there, it was on the lot. It's been in the hands of collectors ever since.
There's a document with it (which looks like a sheet torn out of a notepad – Ed.), that every person who has ever owned it has signed on and signed off, with the mileages recorded.
Decades ago there was an article in a magazine and, at that stage I didn't know that much about Phase IVs. I was offered what is now the Bowden car, but declined at the time. But I was now interested in them and started collecting bits and pieces on them. I tracked down this car, which was owned by John Hewitt in Armadale, and tried to buy it over the next 10 years.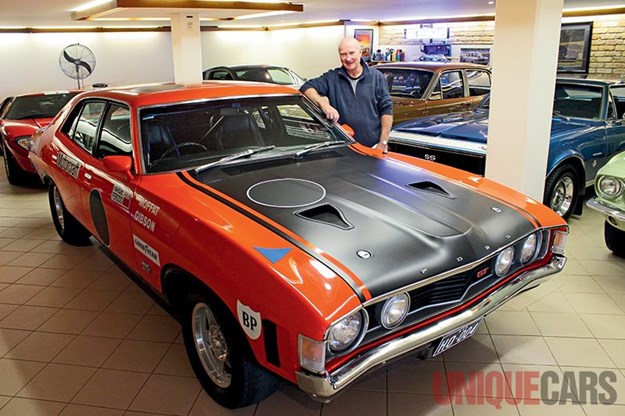 Paul looks justifiably proud of his rare example of Aussie muscle
He would never tell anyone where the car was, or show it to them, he was very protective of it. I didn't see it until I went to pick it up. He rang me one day and said he'd made a decision to sell. We negotiated a price, and I did tell him I could have gone and bought a Ferrari at the time. We arrived with a bank cheque, a ute, and two drums of race fuel. John asked, "Where's the trailer?" He'd had it for two decades and had only ever done 200 miles in it. The deal was he had to get it re-registered and have it roadworthy. So we drove it home (it coughed and farted a bit) and did more miles in it the first day than he'd done in 20 years.
It still only has 4500 miles on the clock and it still smells new inside...
If you have an interest in the car, you can contact the owner via printmac@iimetro.com.au
Unique Cars magazine Value Guides
Sell your car for free right here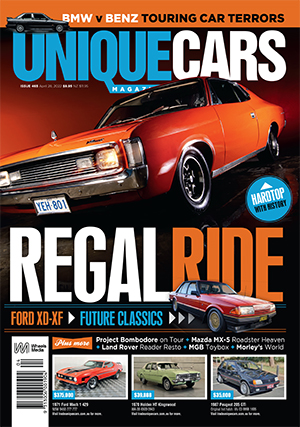 SUBSCRIBE TO UNIQUE CARS MAGAZINE
Get your monthly fix of news, reviews and stories on the greatest cars and minds in the automotive world.
Subscribe