Alfa Romeo Giulia Quadrifoglio - Toybox
---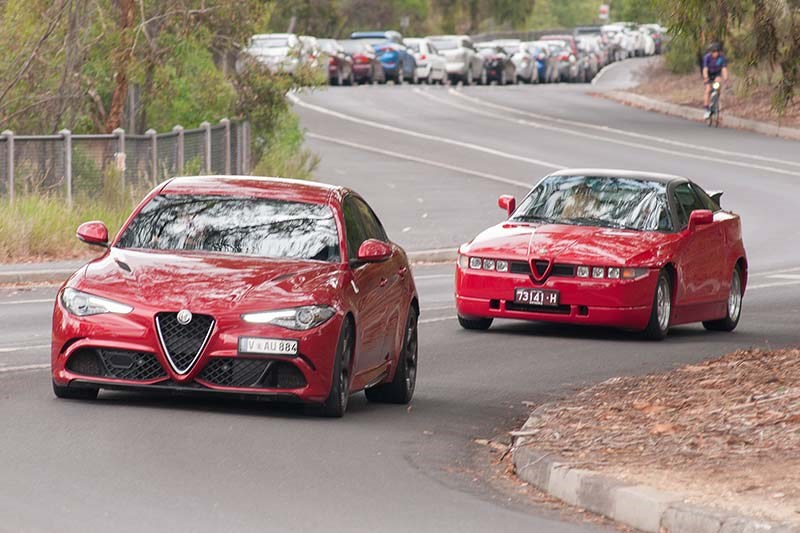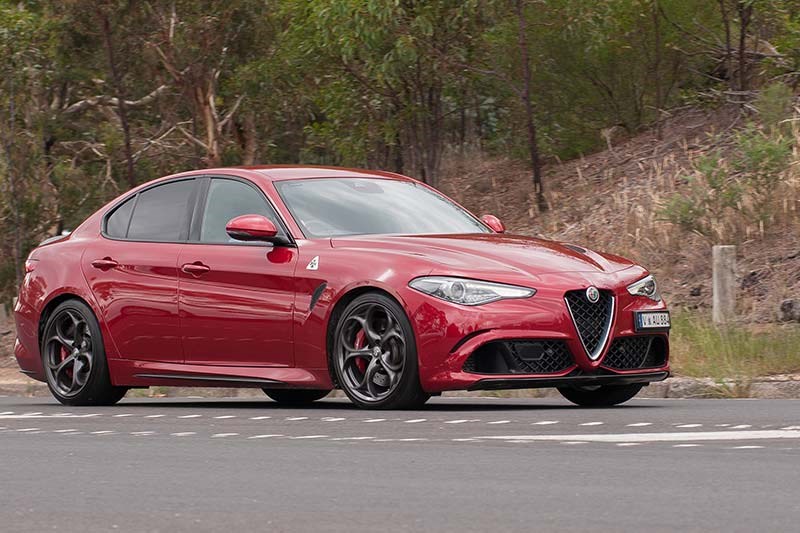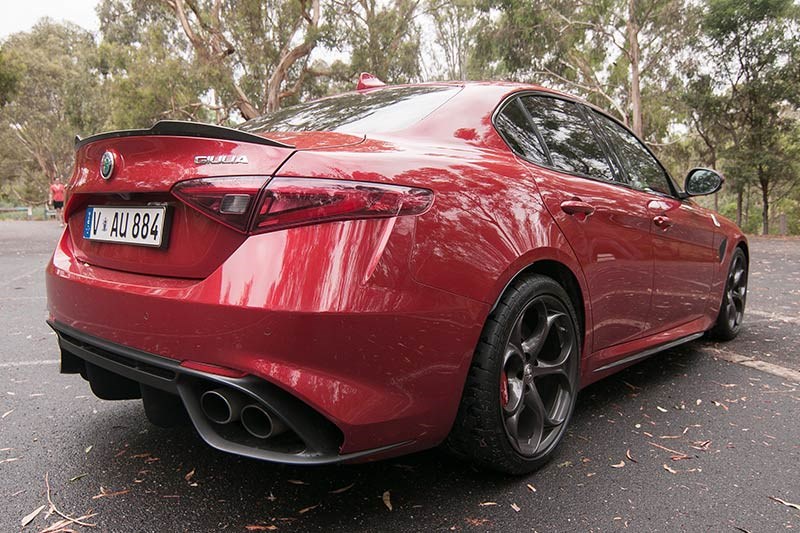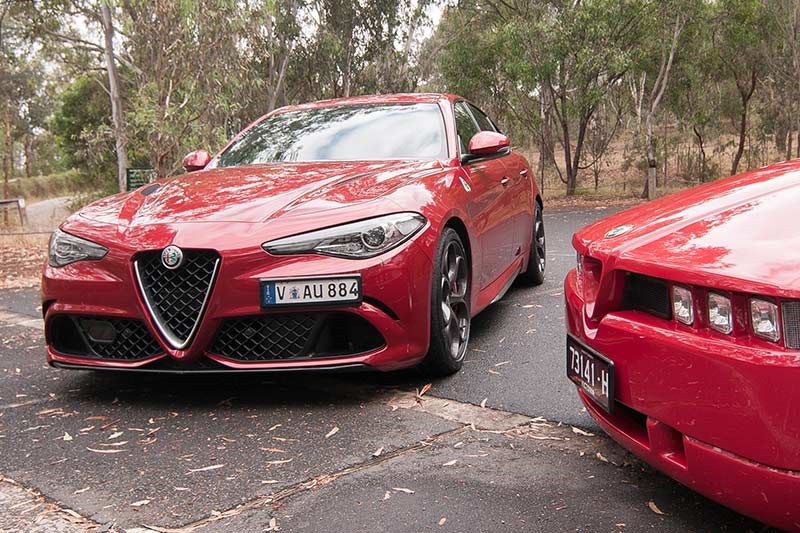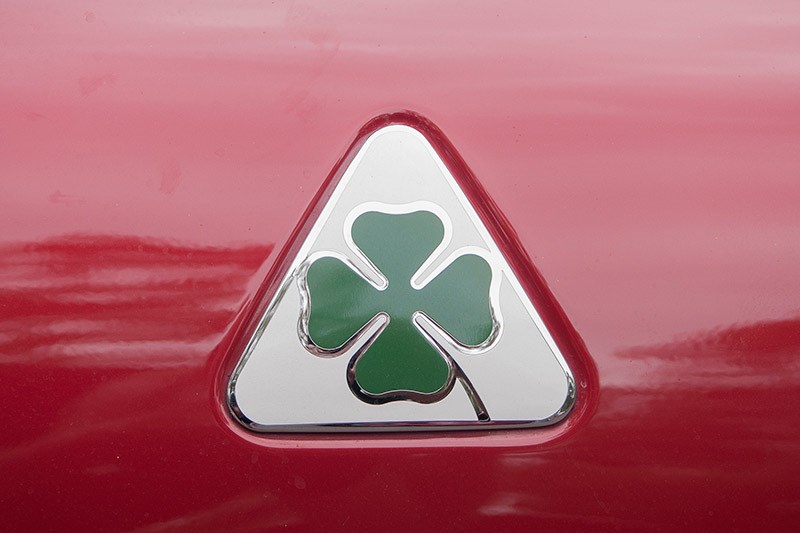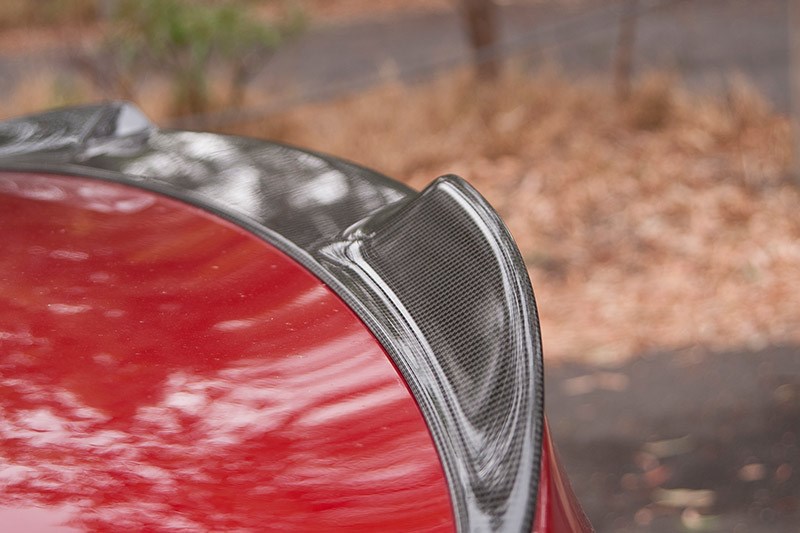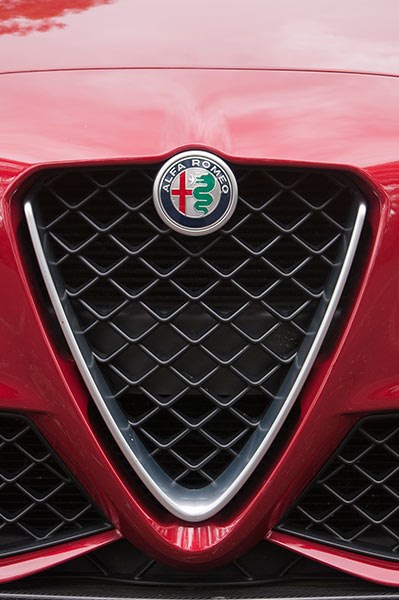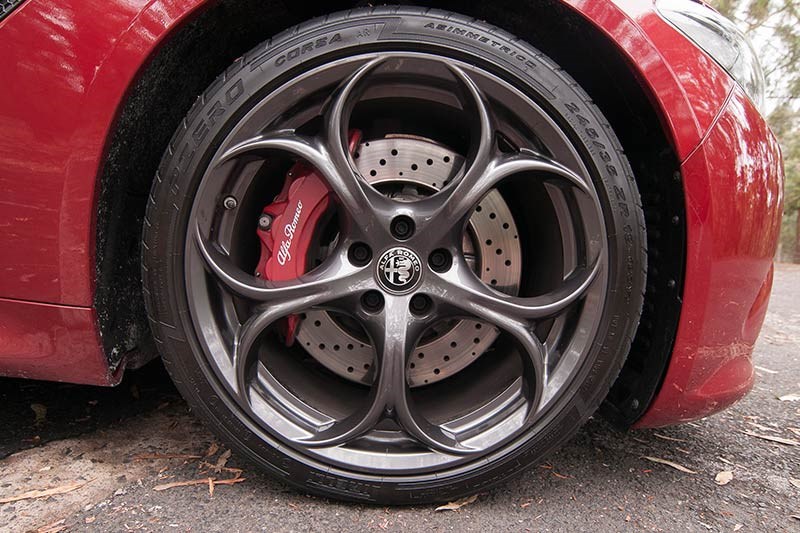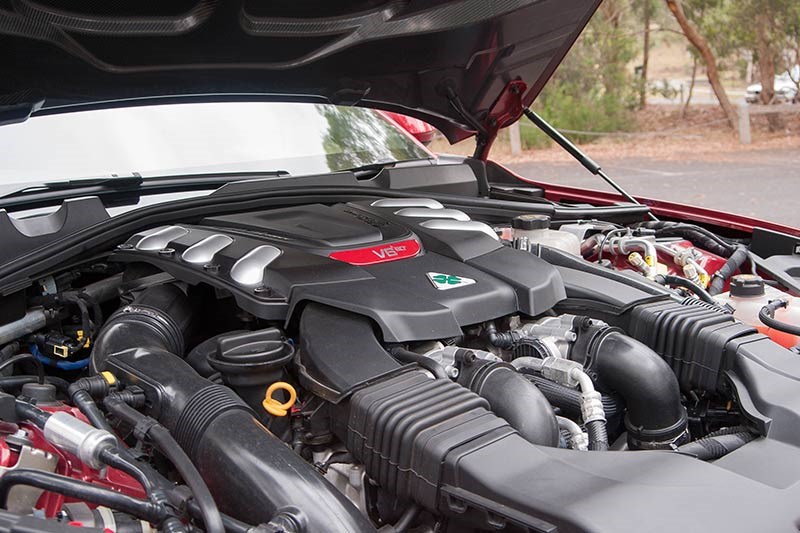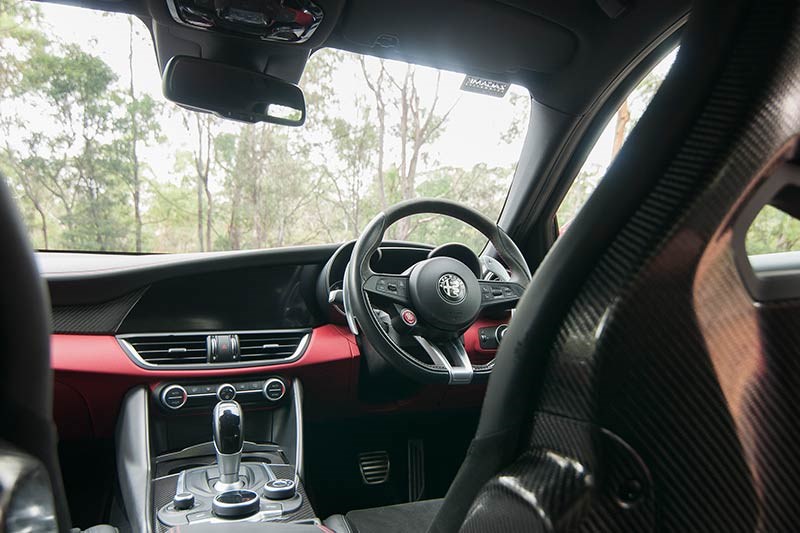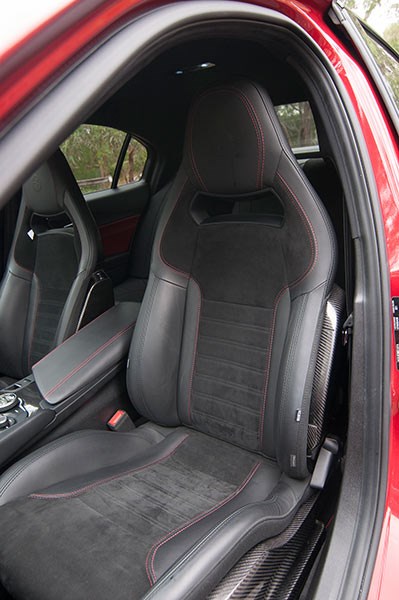 What's not to love about this bitumen burning Latin lovely?
Alfa Romeo Giulia Quadrifoglio
Passion – It's why we publish and you read Unique Cars.
Having spent a week with the Alfa Romeo Giulia Quadrifoglio I have no doubt passion is also what drives the Italian brand.
Steeped in Alfa history, the Giulia badge is not only back with us, so too is rear-wheel drive and stunning performance. Its zenith is the magnificent Giulia Quadrifoglio.
Sure it is up against the mightiest of opponents, the Mercedes-Benz C63 and BMW M3. Both are brilliant but feel a bit clinical compared to the Quadrifoglio.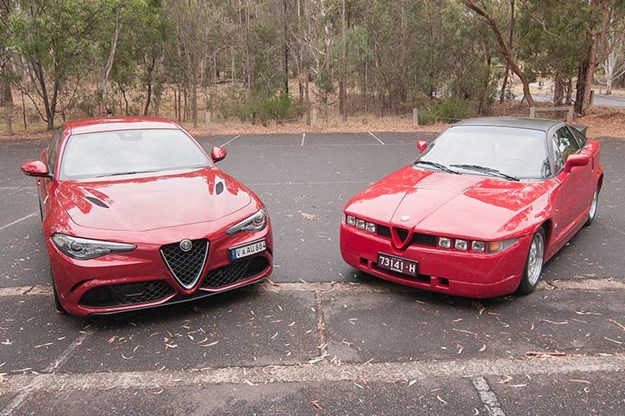 QV meets SZ forebear. Both are serious performance cars from their respective eras
The Quadrifoglio seems like it was crafted by an artist, from a blank canvas, sitting under a tree overlooking Lake Como with a bowl of pasta, a glass of Barolo and breathtaking scenery for inspiration, resulting in the Alfa Romeo masterpiece with its beautiful flowing lines.
When I saw the Competizione Red Quadrifoglio I fell for it like a teenager in their first romance. The broad, hunkered stance, sculptured forged alloy wheels filling the subtly flared guards, carbon boot spoiler and quad exhausts projecting from the rear diffuser. Stunning.
The romance continued as I lowered myself into the carbon fibre, cocoon-like, body hugging sports seat and gently caressed the steering wheel (in optional leather and alcantara).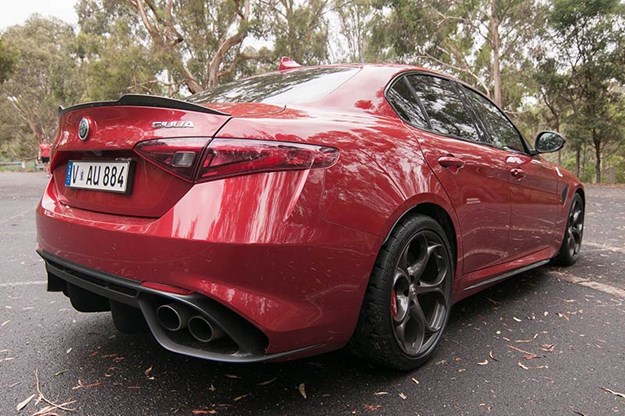 The Alfa V6's six cylinders breathe out through four  tailpipes
Then I pressed the starter button and the 2.9-litre V6 Bi-turbo fired into life with a resonant tone. Under the carbon fibre bonnet lives what is basically the same engine as in the Ferrari California, however with two cylinders lopped off.
Top speed is 307 km/h and it races to 100km/h in 3.9 seconds, thanks to its 375 kilowatts and 600 newton metres of torque that produce devastating urge with just the gentlest touch of your right foot.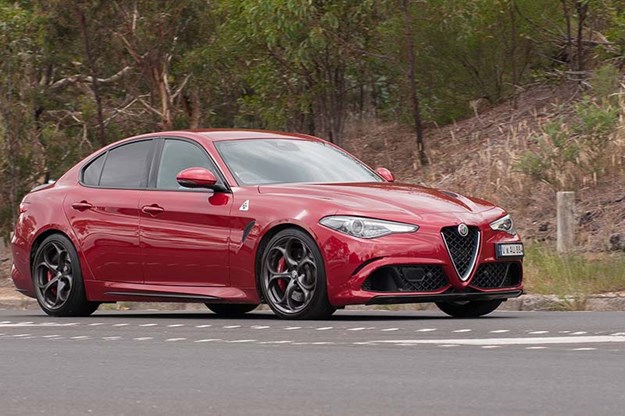 A stunningly accurate visual definition of a 'purposeful stance'
Nail it and the Quadrifoglio rushes to the redline in each of its eight gears as the speedo, in a blink, rockets deep into triple figures. How the traction control contains the immense power through its carbon fibre drive shaft, to the wide rear Pirelli P-Zeros without leaving smouldering rubber everywhere is astounding. Then there is the vast mid-range torque giving the Quadrifoglio huge flexibility for passing and climbing hills plus lashings of top end power.
Like the entry model Giulia I drove last year the steering is exceedingly direct with just two turns lock-to-lock, which, on winding roads means you can steer it almost telepathically. Of course several drive modes are available for extra sparkle, including a race mode that switches off the traction control and should be confined to track exploits, which I can imagine would be huge fun.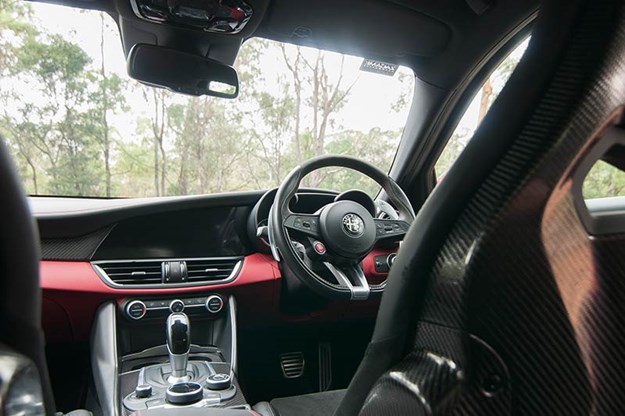 The Brembo brakes have more bite than a well-aged cheddar and, like the fast steering, they take some getting used to, but once you've mastered the volumes of feel and feedback from both you'll feel very confident when having a decent crack on a favourite road. Weight is kept to a minimum with carbon fibre used for the roof, bonnet and boot, while aluminium is employed for the suspension, guards and doors.   Point to point the Quadrifoglio's huge speed, quick steering, powerful brakes, planted ride and racecar handling make it a very special car.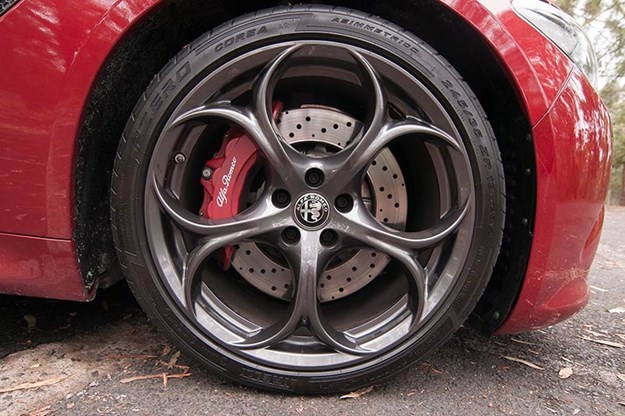 The Quadrifoglio (four-leaf clover) theme almost extends to the wheels
It's luxurious and spacious inside and though it rides on wide, low profile tyres and taut suspension it's remarkably comfortable and doesn't jiggle about over road blemishes. The same goes for cabin quietness despite the exhaust note barking out an entertaining stream of bangs and pops up and down the gears.
There are a couple of niggles: the steering wheel mounted start/stop button isn't illuminated at night; the paddle shifts tend to foul a quick grab for the indicator and wiper stalks and it misses out on Apple CarPlay and Android Auto. That's about it. And none are deal breakers.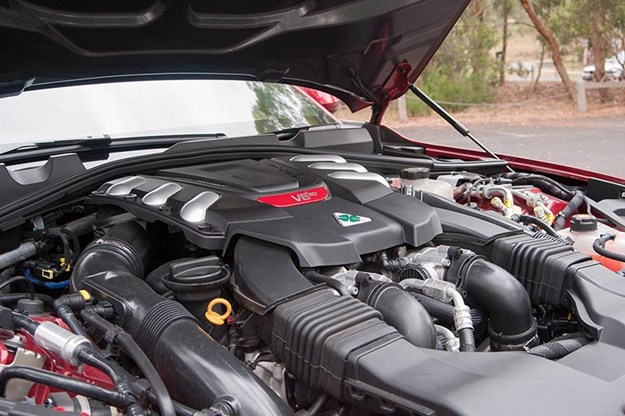 But in every way the Alfa Romeo Quadrifoglio is mightily impressive. The way it looks, the way it sounds and the way it drives are the products of the overwhelming passion that Alfa Romeo focuses on creating something very special. The result comes into focus for the driver from behind the wheel.   If you have but one fibre in your body that is passionate about driving, it will be impossible not to enjoy the Quadrifoglio.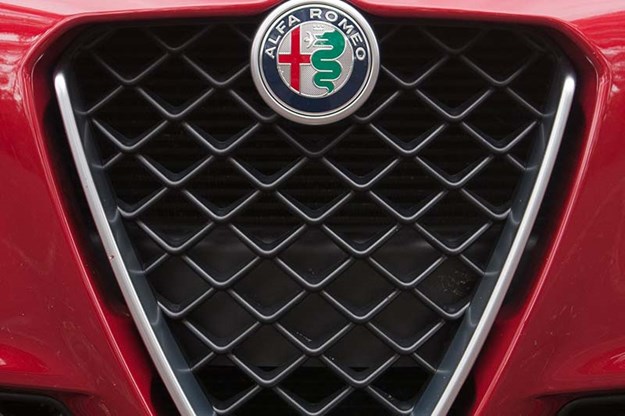 Grille styling is unmistakable
SZ Appeal
The stunning Alfa Romeo SZ you see belongs to Unique Cars Alfa Romeo aficionado Mary Lee.  We asked her why she and her husband Victor would want such a car. "The SZ has always been a creature of curiosity for us, ever since we saw it featured in an Alfa Romeo calendar in 1990. Being a car that was never released here and with no internet back then, there wasn't much else to go on. There wasn't anything else like it back in the nineties and the rarity of being a low production model just added to its unique and quirky appeal. Fast forward to 2010 and we finally saw one in the flesh at Phillip Island and the fascination grew from there.
"As it turned out, there was one available interstate the following year, so the decision to chase it up wasn't hard at all. So, sight unseen other than a few photos, the deal was done – which luckily paid off.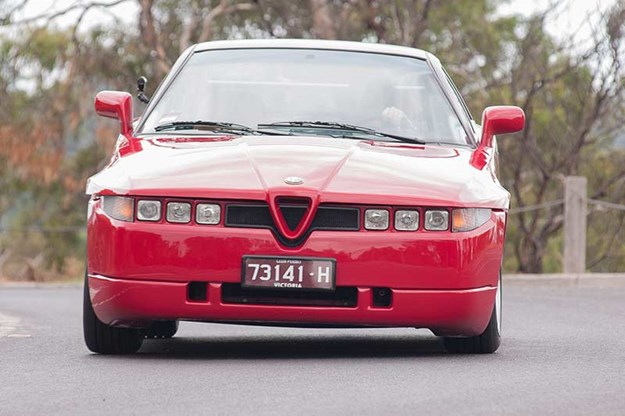 "The car needed a bit of TLC but overall it was pretty good. Plus there was plenty of time to get it cleaned up because of a five-year wait to qualify for the Victorian Club Permit Scheme for left-hand-drive cars.
"Since then the car has had a few cosmetic improvements – a full cut & polish, some rust spots cut out of the roof and C-pillar, plus a full wheel refurbishment last year. These days the SZ is a regular at club events and weekend cruises and it never fails to turn heads.
"It's not a classic beauty, but it drives better than it looks. The sound of the Busso 3.0-litre V6 is enough to make you forgive and forget about a few little characteristic creaks and rattles. It's a small car and very nimble, which helps in traffic being a left-hooker. The SZ was ahead of its time for road handling ability, with an urban myth of 1.4g cornering force (the official figure was 1.1g)."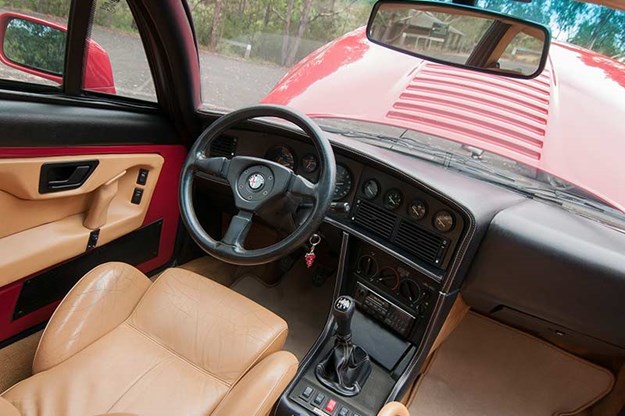 After Mary had a quick blast in the Quadrifoglio she had this to say: "Sliding into the Giulia QV was a whole different experience. It's not for the faint-hearted with serious performance on tap. I think my beaming smile said it all. Maybe it's an Alfa thing…"
Alfa Romeo Giulia Quadrifoglio
BODY: 4-door sedan
ENGINE: 2.9-litre Bi-Turbo V6
POWER & TORQUE: 375kW/600Nm
PERFORMANCE: 0-100km/h 3.9 seconds – top speed 307km/h
TRANSMISSION: 8-speed automatic
BRAKES: Disc brakes front and rear
PRICE: $143,900
Classic Australian Family Car Value Guide home page
Muscle Car Value Guide home page
Japanese Classic Car Value Guide home page
Sell your car for free right here
Unique Cars magazine Value Guides
Sell your car for free right here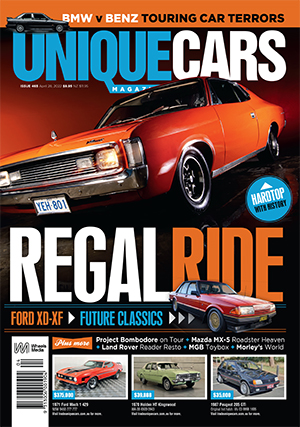 SUBSCRIBE TO UNIQUE CARS MAGAZINE
Get your monthly fix of news, reviews and stories on the greatest cars and minds in the automotive world.
Subscribe