1971 Chrysler Valiant Charger E38 review
---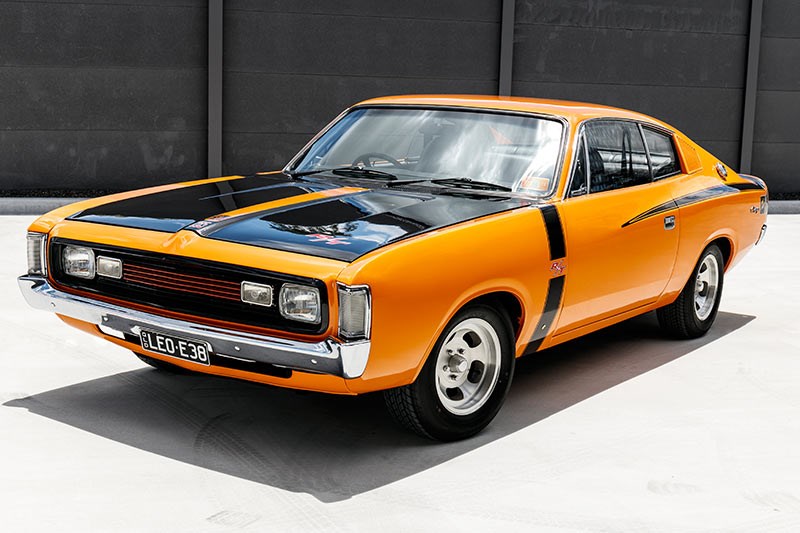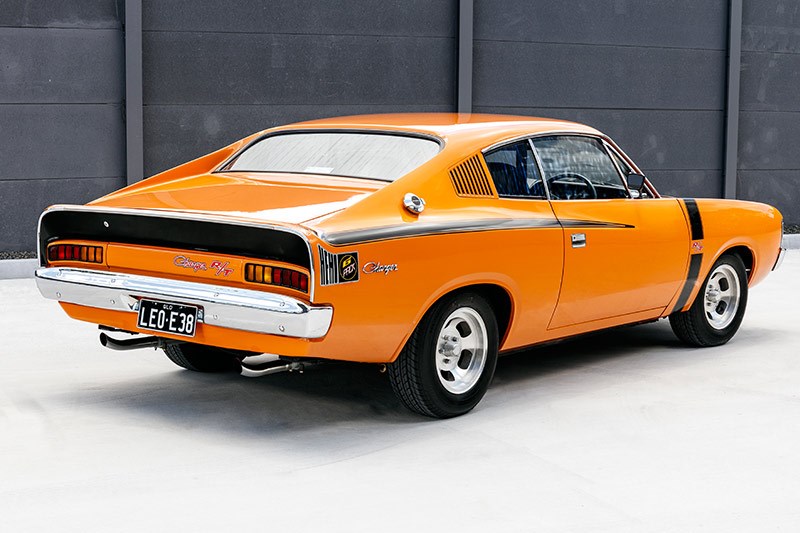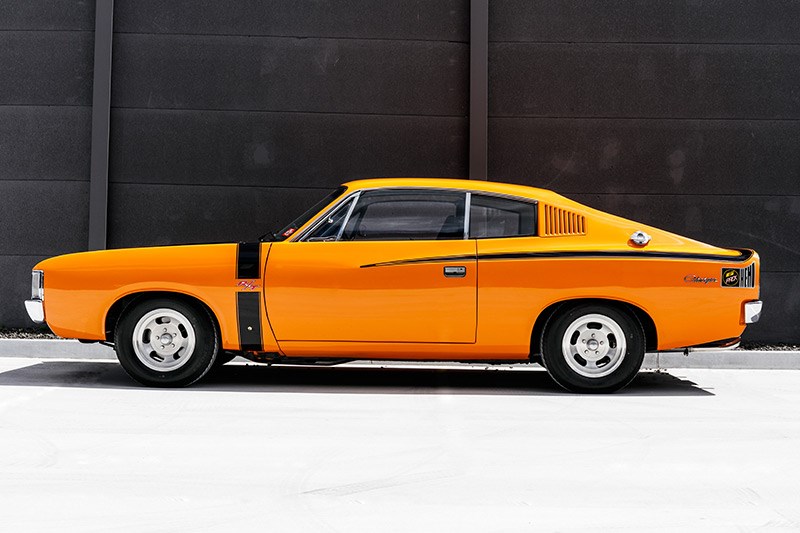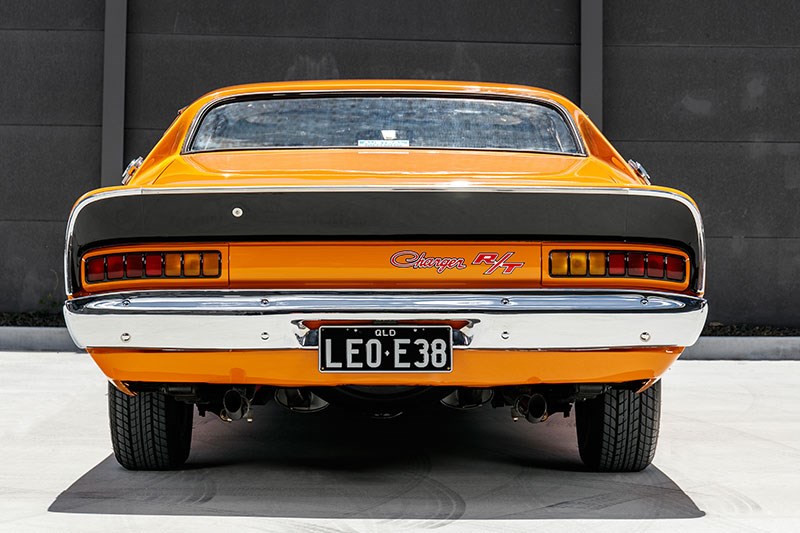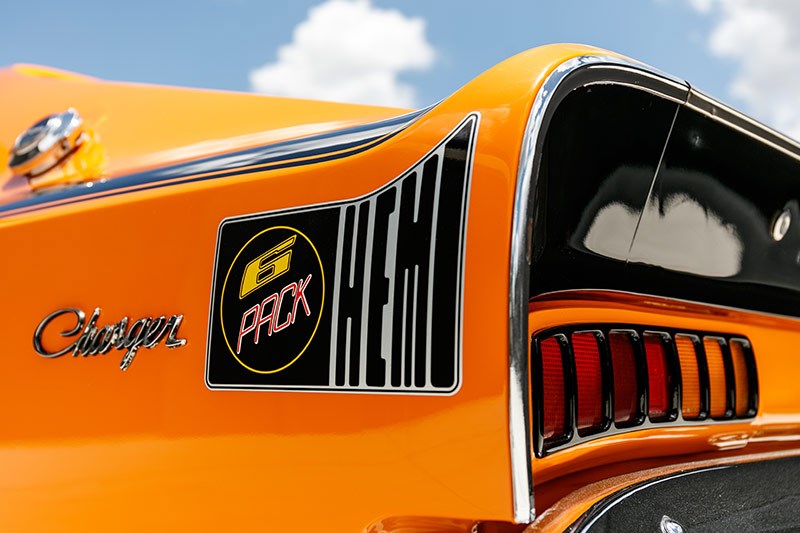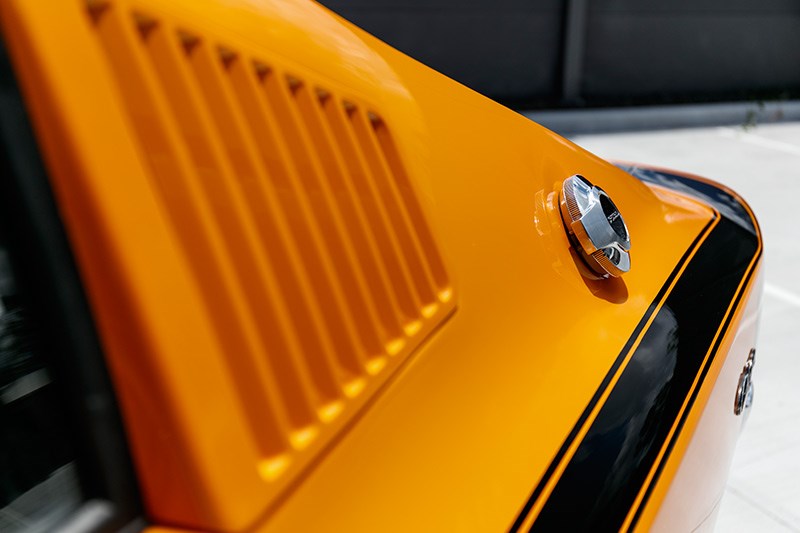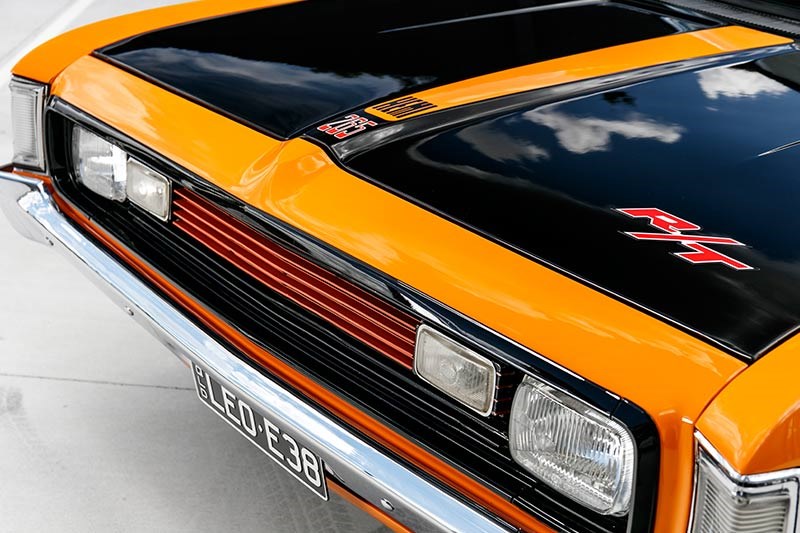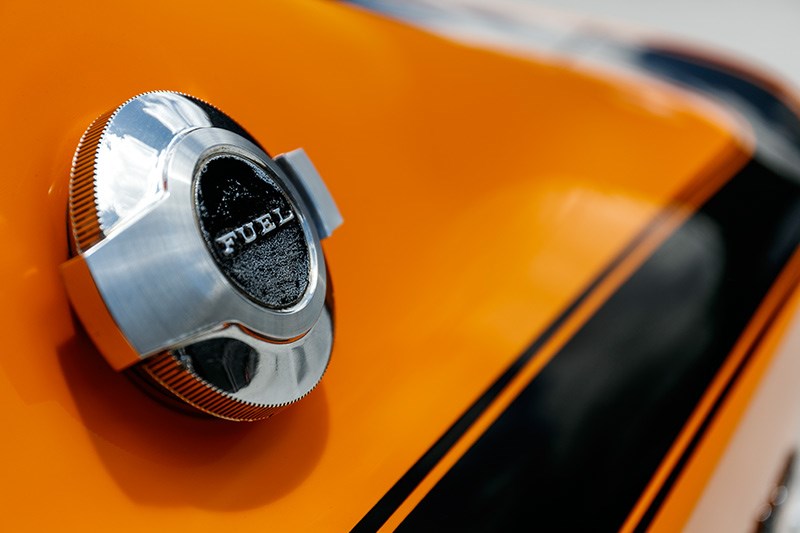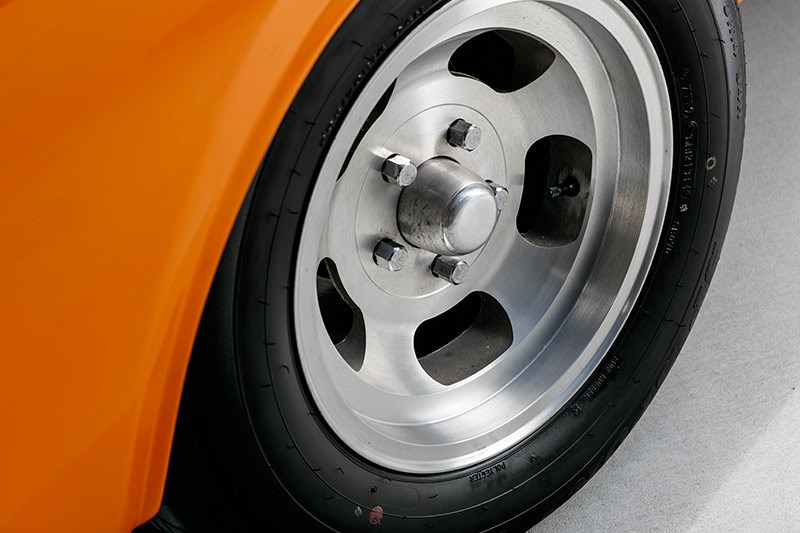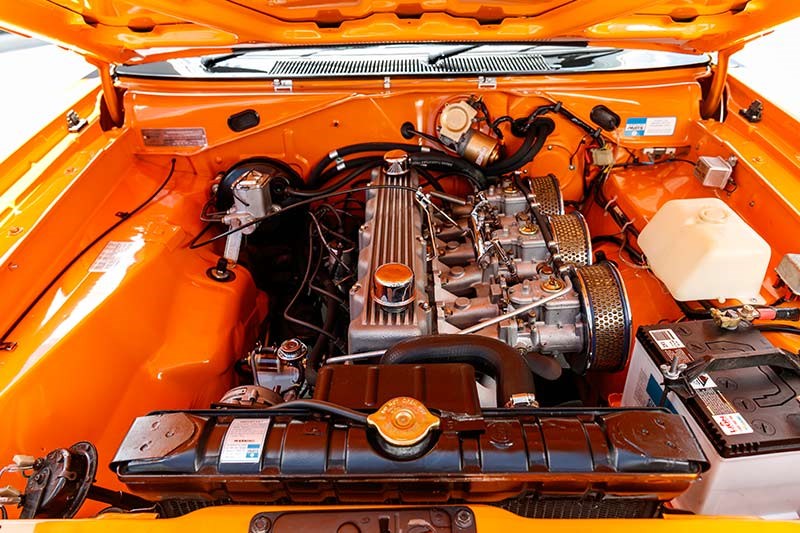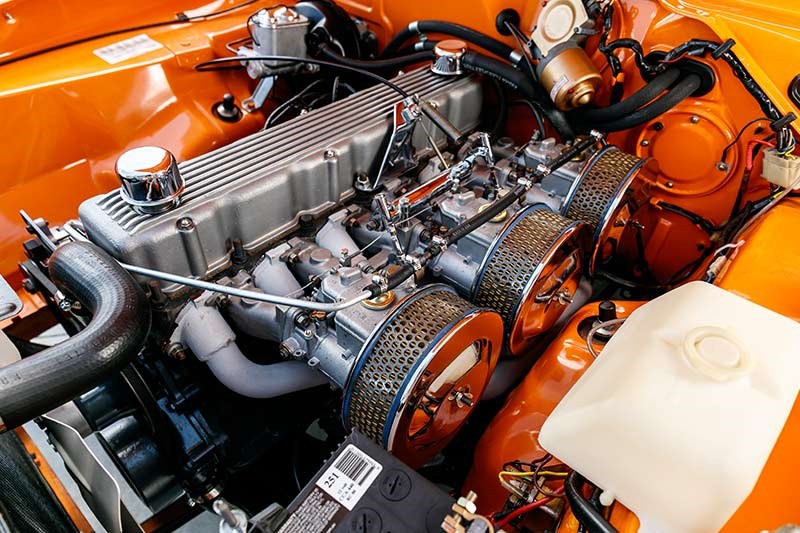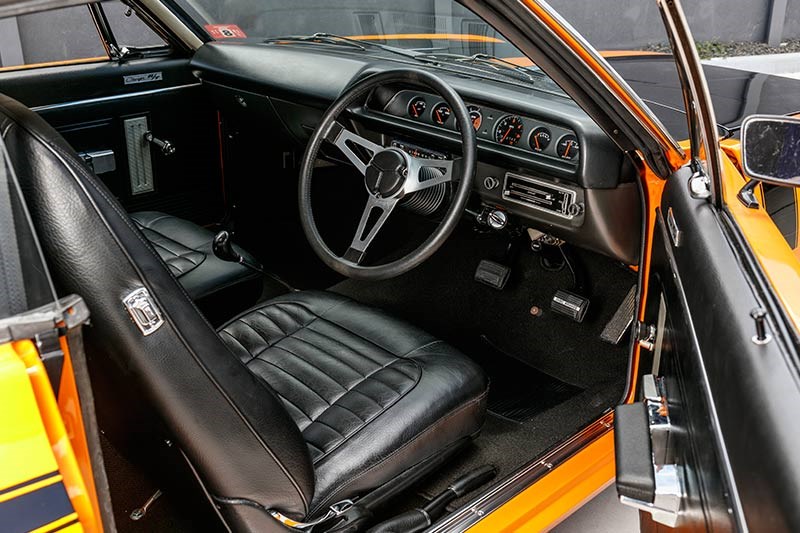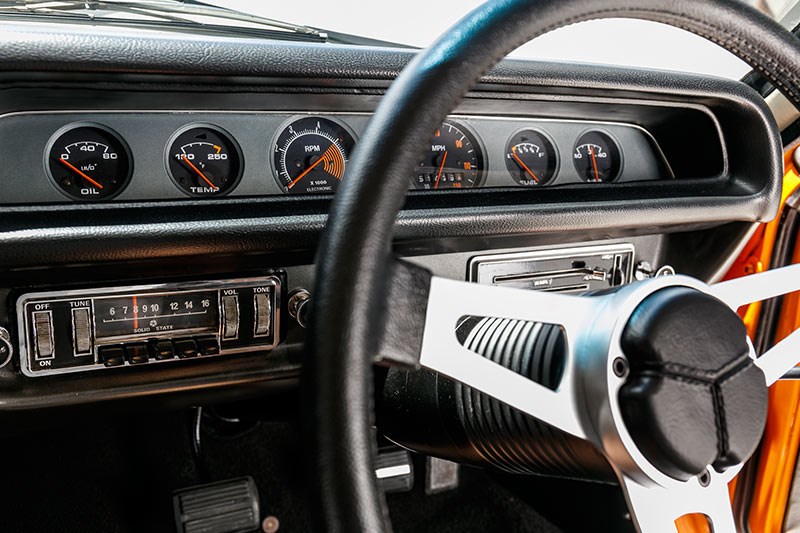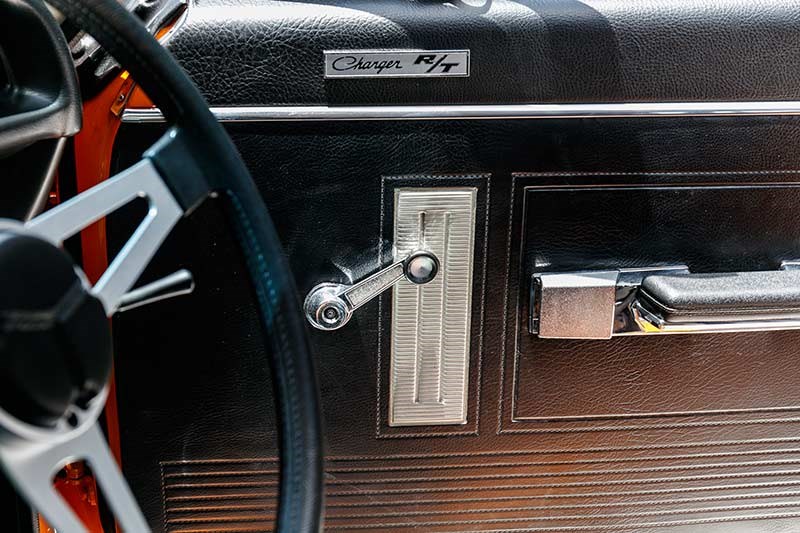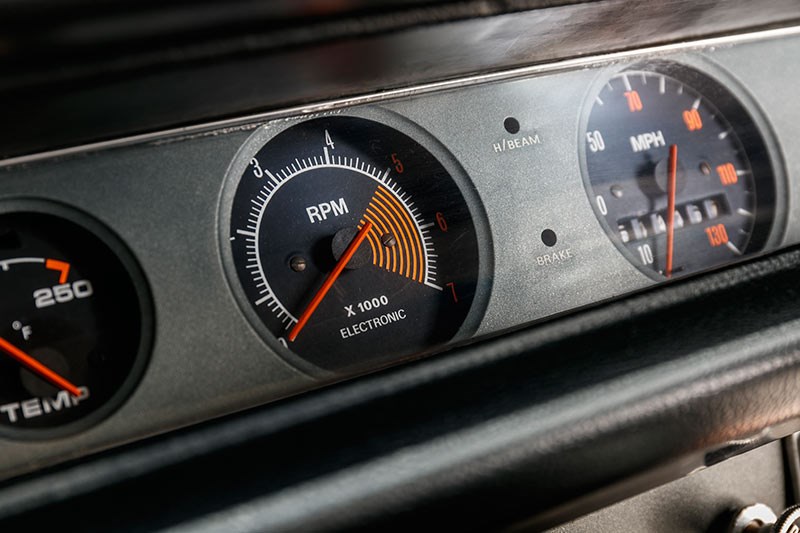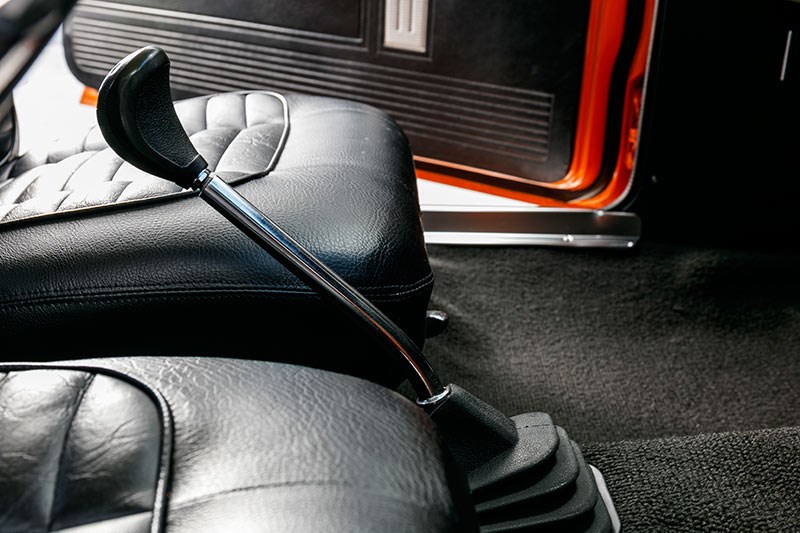 Charger vs Cuda - we line up two of Mopar's heavy hitters - USA-style and Australian
1971 Valiant Charger E38
We have Marc to thank for finding this car for us. Originally we had another Charger lined up, weeks in advance. With people flying to Queensland to do the story, we got a message from the owner that he couldn't make it – he was still on holiday. Oh dear.
So I rang Marc, the Cuda owner, in a bit of a flap. "Mate, can you get on to your network and see what you can find?" And by the way, it would be really nice if the car was an orange R/T.
Next thing I know there's a message from Tom Garland, who owns Leo. Eh? Am I missing something? It turns out the car used to belong to the legendary racer Leo Geoghegan (yes, it's been documented) and is now known simply as Leo. Or Leo the Charger, if you must be formal.
| Read next: Chrysler Valiant Charger E38 buyer's guide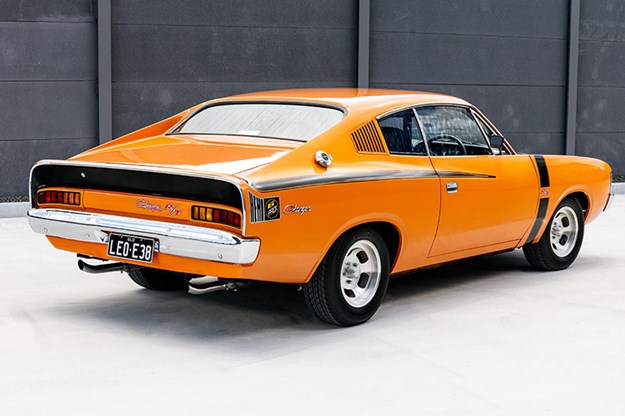 Tom takes up the story. "It's a 1971 E38 big tank Charger built for homologation for racing "The story as I know it is that it was formerly owned by Leo Geoghegan and was thought lost, perhaps parted out, and 1998 was the last time it was seen.
"Leo owned it until 1992 and it was his special events car. He sold it to a gentlemen by the name of Graeme Lalor and we have all the documentation for that. In '98, Graeme sold it on and the car was taken off the road and 'lost'."
Then, cryptically, about 18 months ago Tom received a message from Paul Norris from Elko Performance in Victoria, which simply said the Geoghegan E38 big tank is for sale. That's all it said.
| Read next: Chrysler Pacer/Charger R/T market review 2019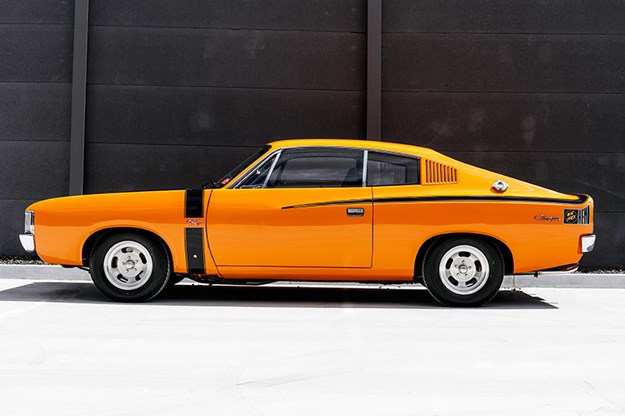 Three or four days later after chasing him, he confirmed its existence and that he knew where it was. "He made a call and the gentleman was interested in selling," says Tom. "I was quite excited – fly down to Victoria from Queensland to hunt down the car. As it turned out, the car was in Brisbane, just down the road! So I drove down that very day, met the owner at his house and went over the car. It was just a rolling shell."
The story was it had been part-restored some 13 years ago and a cover had simply been thrown over the car and it was forgotten. "So when I found it," says Tom, "It was painted but it was empty – no interior, no glass, just a rolling shell. It did have the numbers-matching engine, plus boxes and boxes of worn–out components."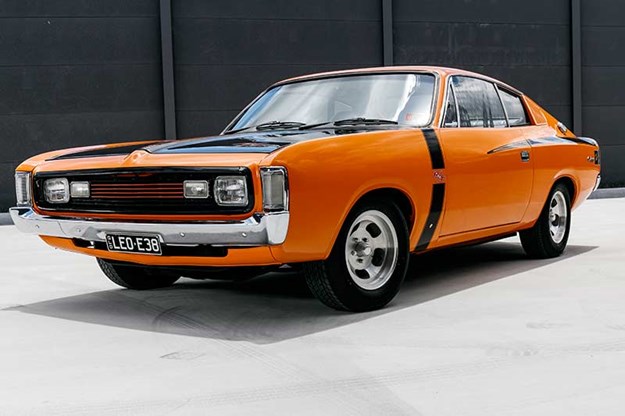 So, lovingly, over the last 12 months or so, Tom and partner Jan spent over 1000 hours getting the old thing up and running. And it looks great. "We got it running for our wedding on May 5 last year," says Tom, grinning, "It was a huge journey!"
Somewhere along the way Tom tracked down former owner Graeme Lalor. "We got together and he brought over a flash drive with years and years of documentation for the car and we couldn't think of anything better than to call the Geoghegan car 'Leo'. Queensland plates still happened to have Leo E38 available, so I jumped on that.
"It's known everywhere as Leo."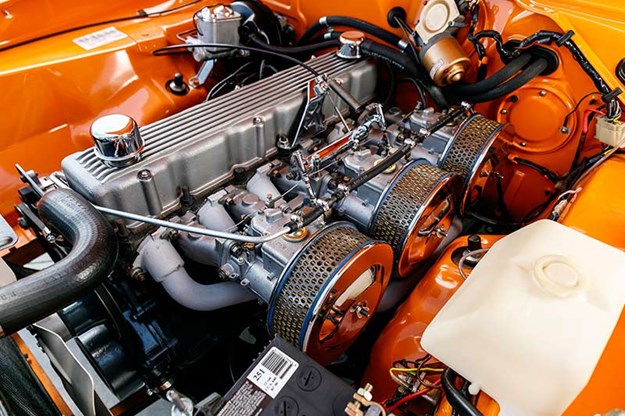 So what exactly did Leo the human do with Leo the car? "Graeme met Leo to buy the car in NSW. It was explained that it was his special events car, he flogged the daylights out of it. It was pretty rough at that stage. It didn't have the correct diff any more because it had been blown up; The gearbox had been blown up, the engine needed rebuilding, it had been left outside. I mean seriously, who wanted an R/T Charger in the eighties and nineties? Nobody. You couldn't give them away!" he said.
What's it like to drive? "It's a big tank Charger – the Webers are cranky and it's everything you love about a piece of Australian muscle history," enthuses Tom.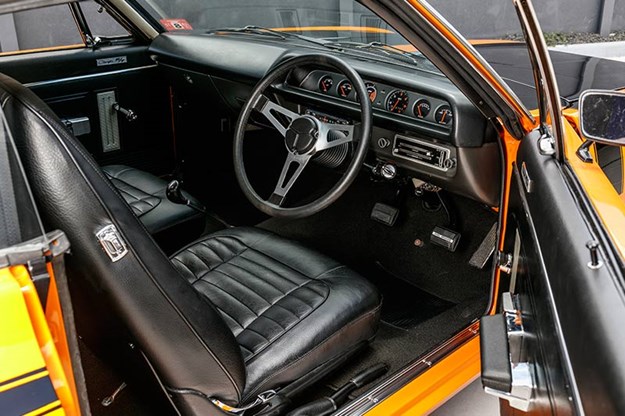 "So long as you've got it rolling faster than 40 miles an hour it's the best car in the world. It's quick, it accelerates, it's good through turns, but in that it is an old 1971 car. Driving here today, I was trying to find 4IP on the old AM radio! Sadly it doesn't exist any longer, so we had to listen to the soundtrack of the induction of the triple Webers as we're rolling along."
You know what I reckon? Half his luck…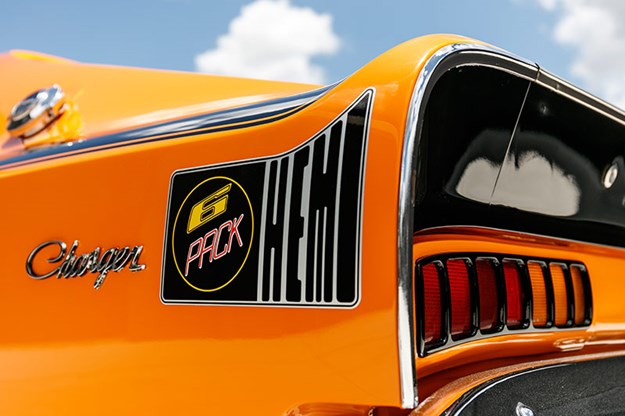 1971 Chrysler Valiant Charger E38
Engine 4345cc inline six with three twin-choke Weber carbs
Power 208.5kW @ 5000rpm
Torque 420Nm @ 3700rpm
Gearbox 3-speed floor-shift manual
Suspension Independent with torsion bars (f); live axle, semi-elliptic leaf
springs (r)
Brakes 11-inch discs (f) 9-inch drums (r)
0-100km/h 6.4sec
Classic Australian Family Car Value Guide home page
Muscle Car Value Guide home page
Japanese Classic Car Value Guide home page
Sell your car for free right here
Unique Cars magazine Value Guides
Sell your car for free right here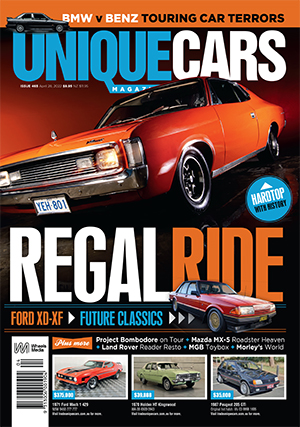 SUBSCRIBE TO UNIQUE CARS MAGAZINE
Get your monthly fix of news, reviews and stories on the greatest cars and minds in the automotive world.
Subscribe