1965 Alvis TE21 Drophead Coupe Review
---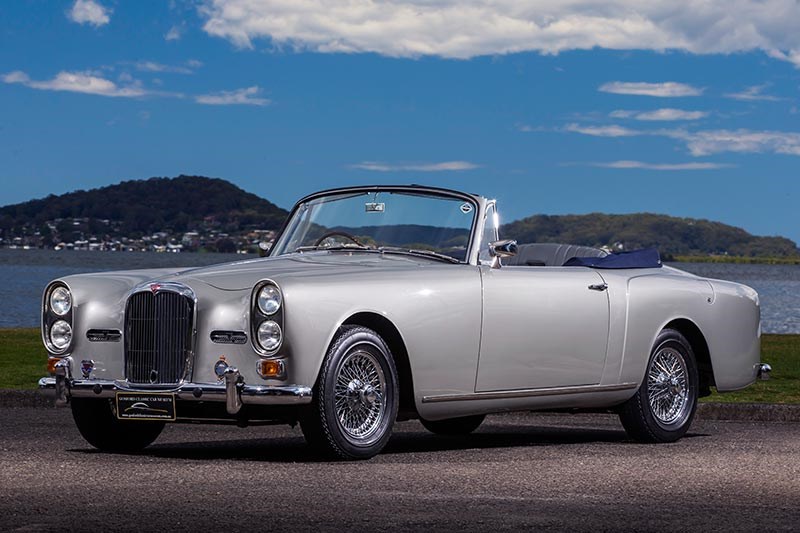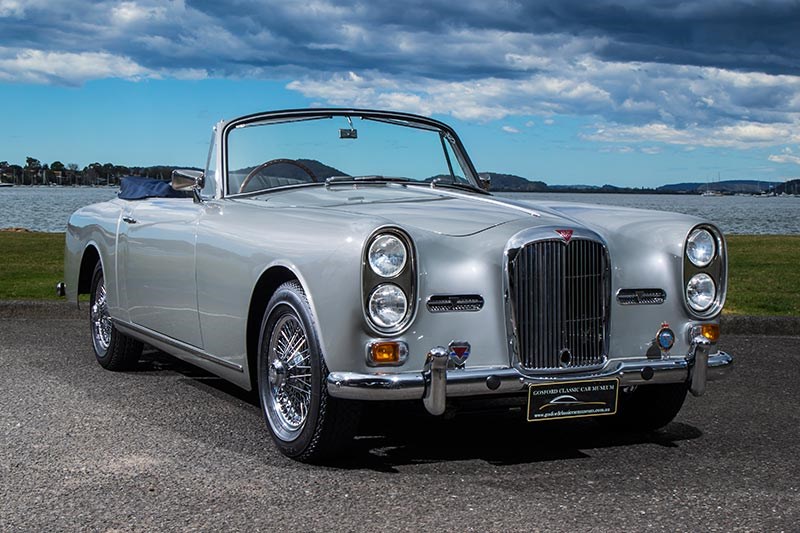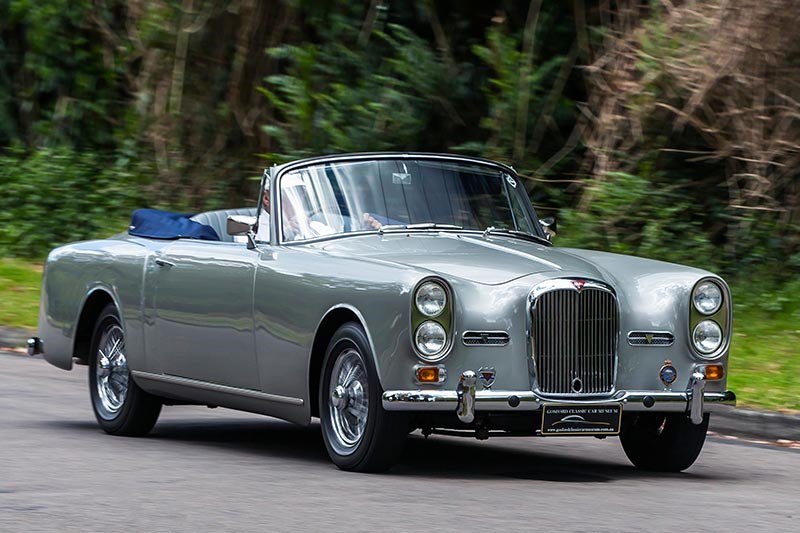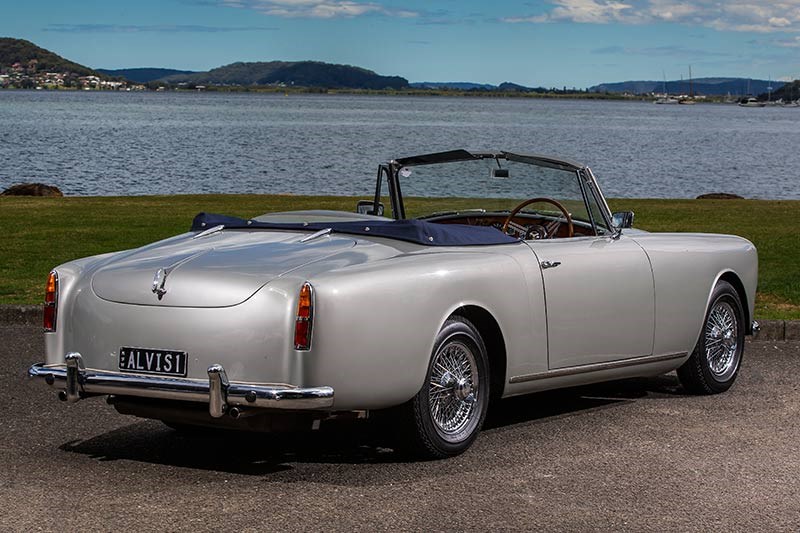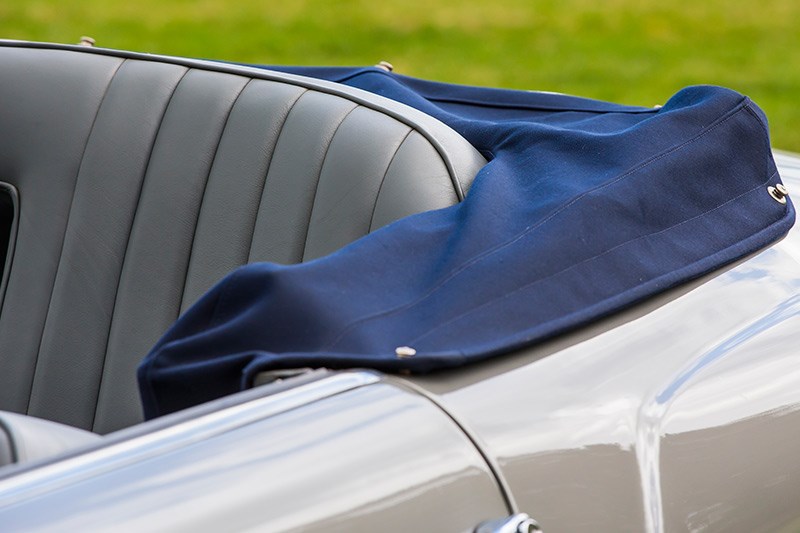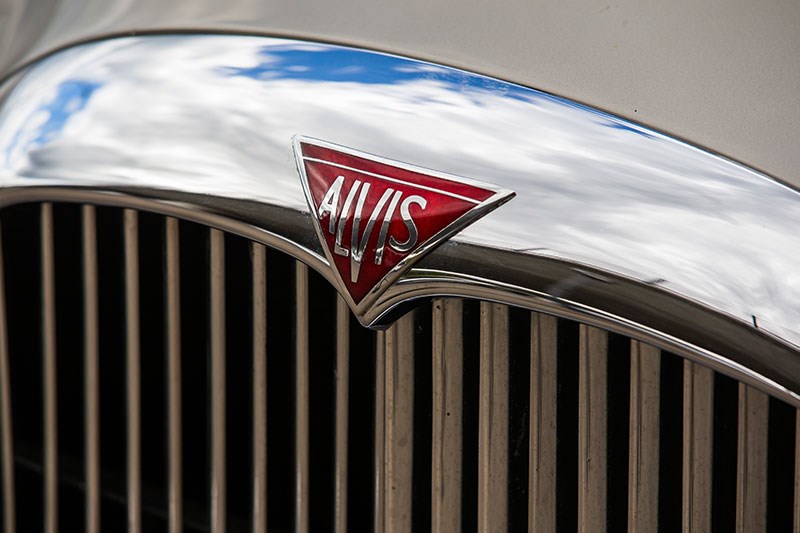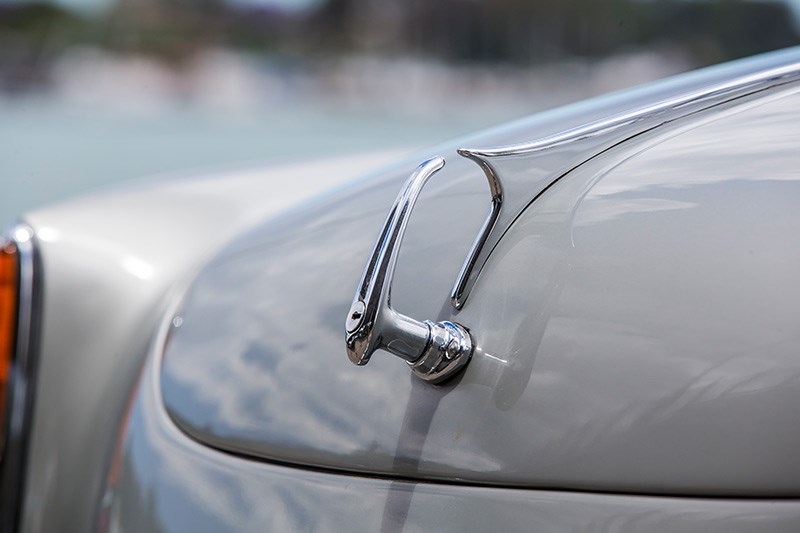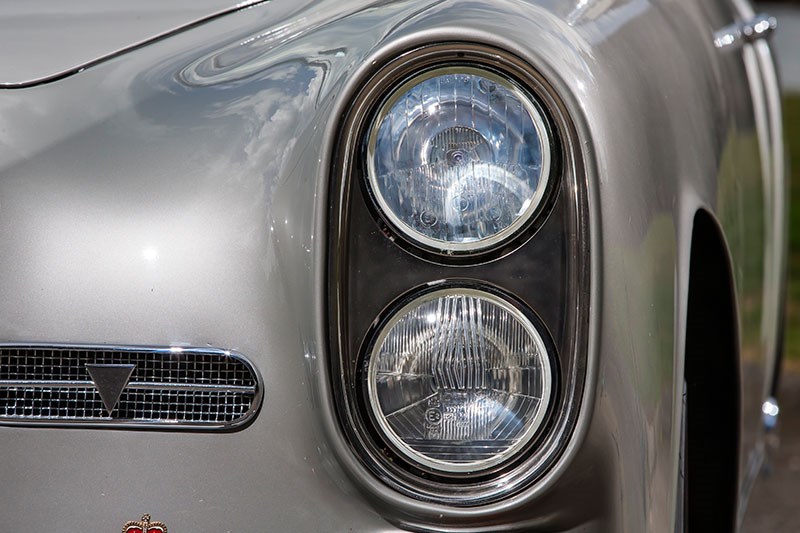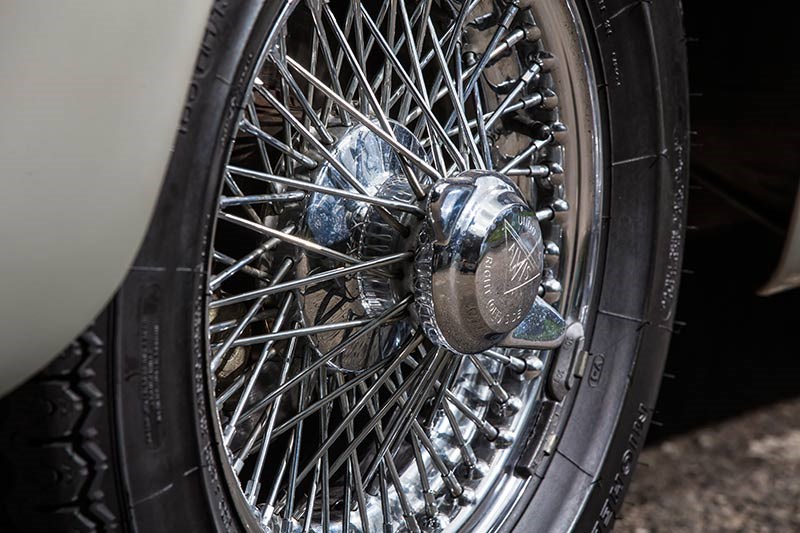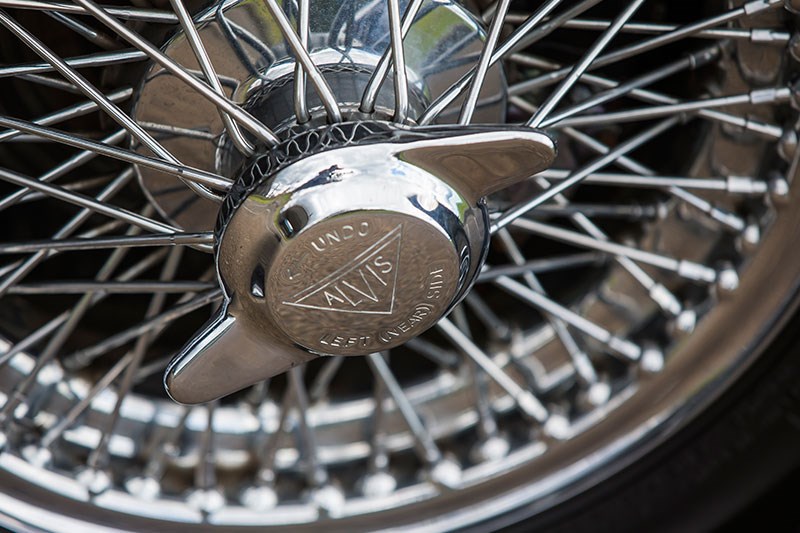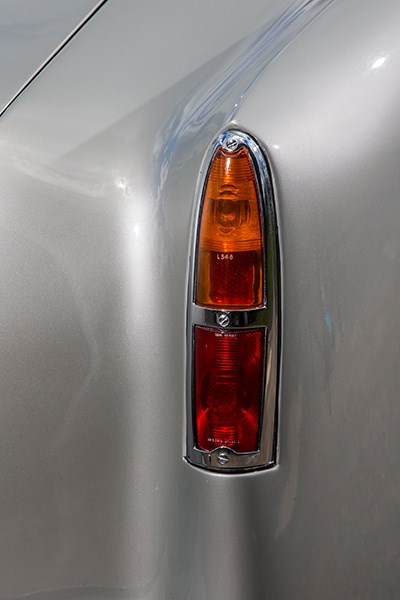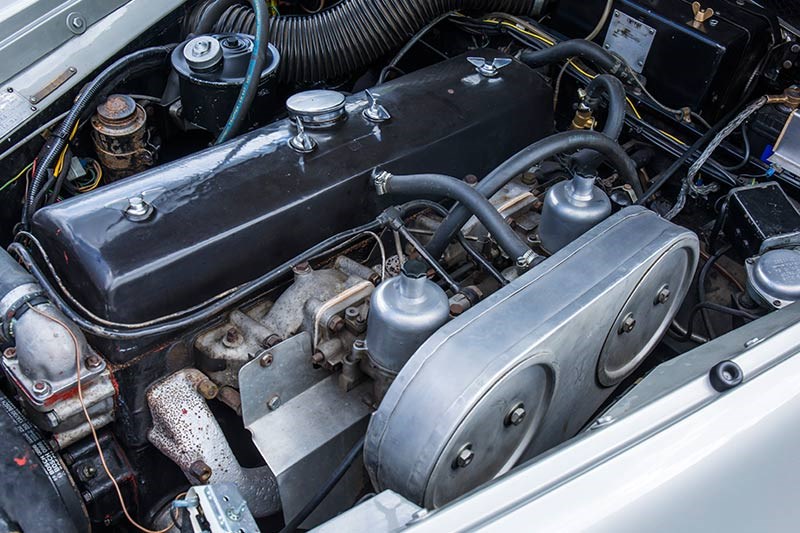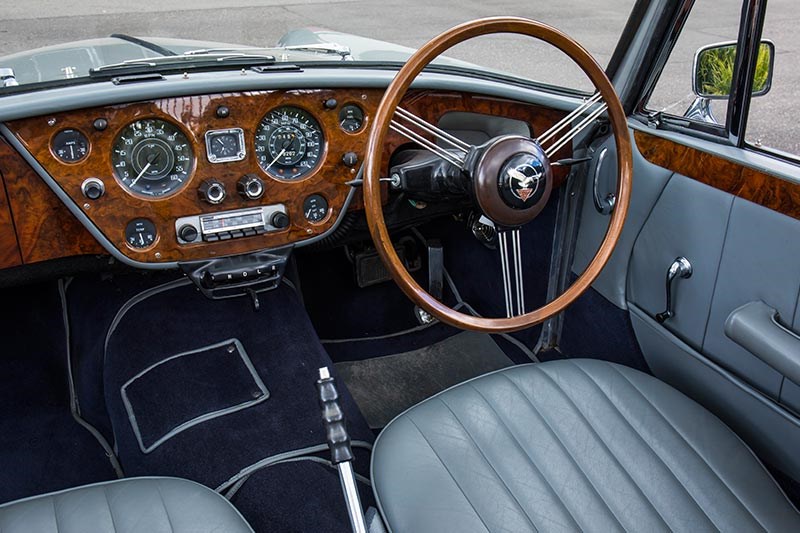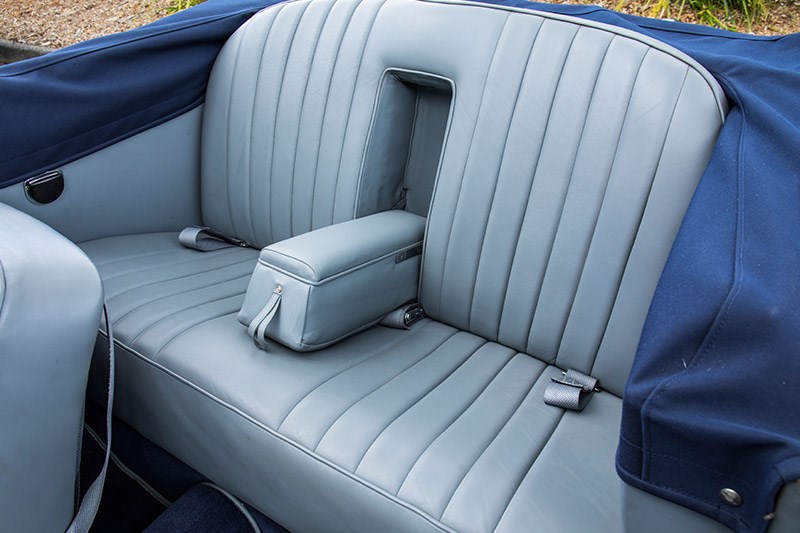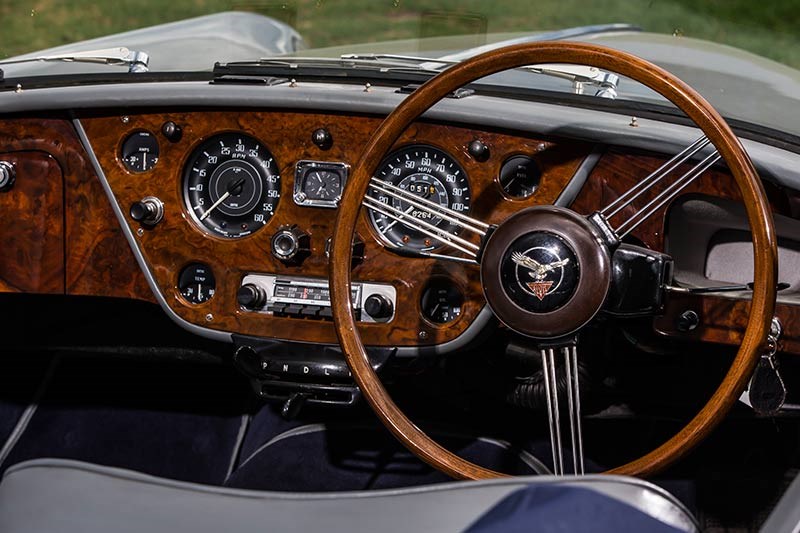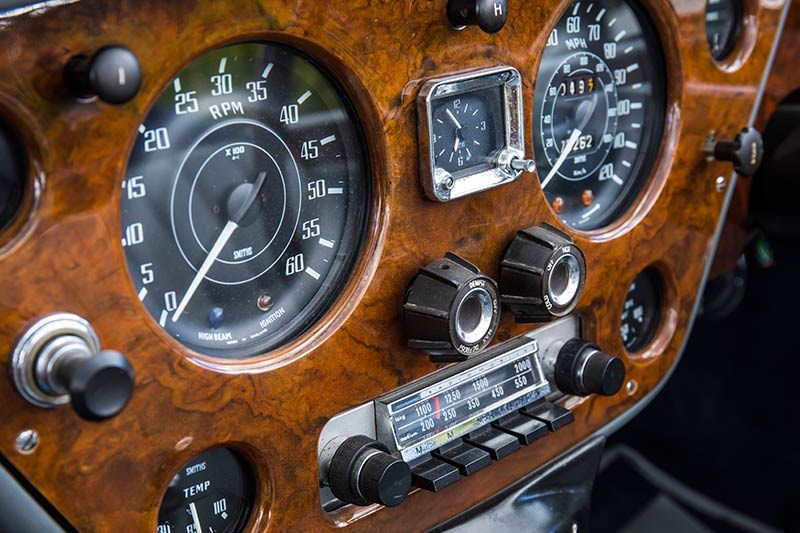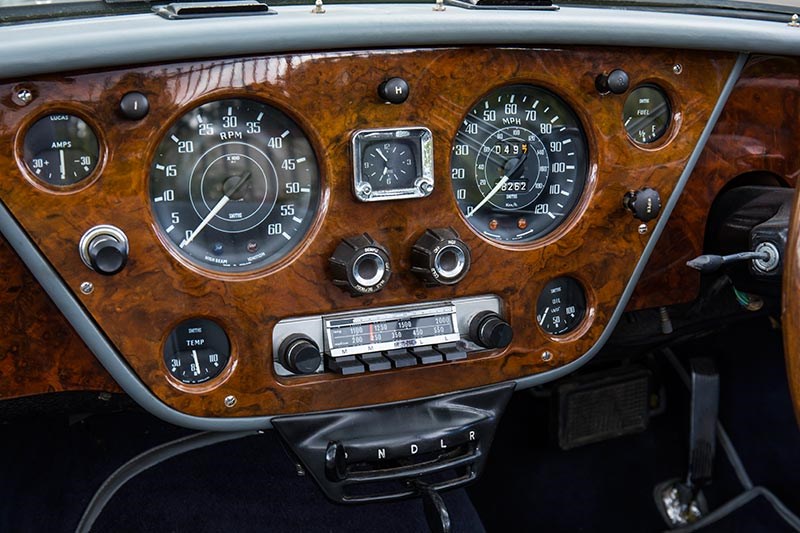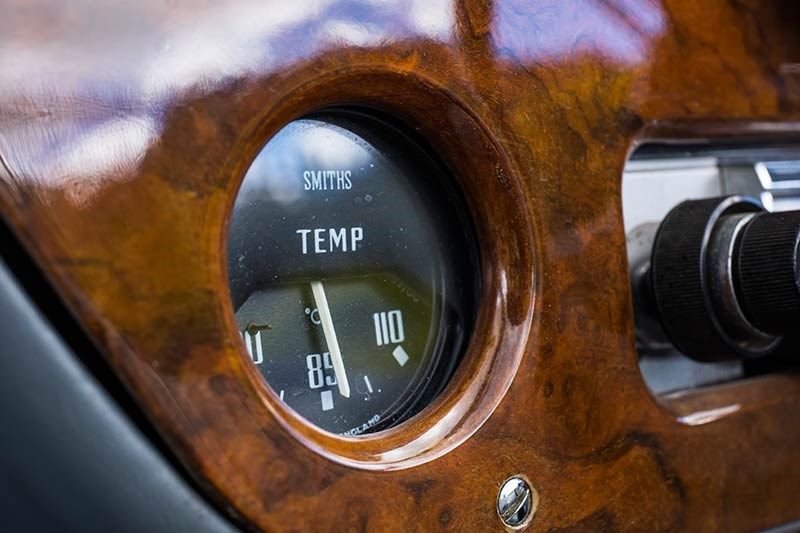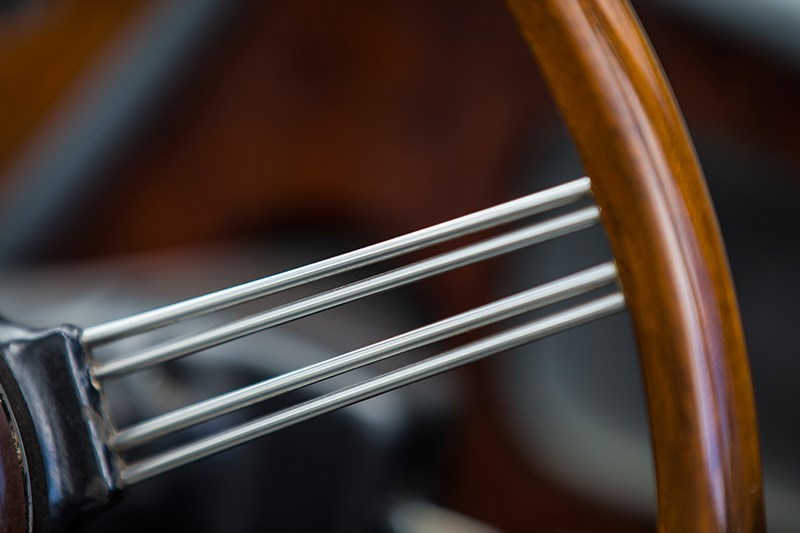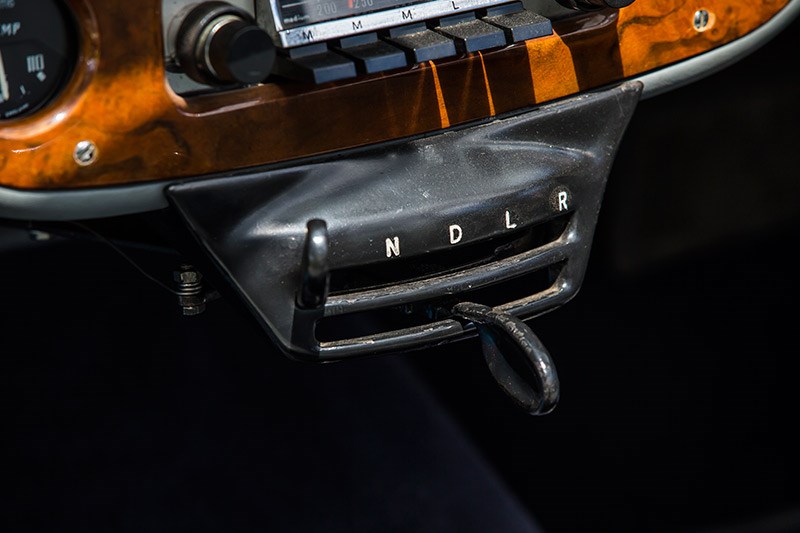 This is one of only 12 drophead examples of the model built
1965 Alvis TE21 Drophead
For me, the Alvis marque has always held a certain fascination. Over a 47 year life span the British manufacturer produced an eclectic mix of models that today are very much sought after by collectors  The Alvis Car and Engineering Company built a rather curious mix of cars of high quality with a sporting nature and from their very beginning in 1920 developed some bold engineering innovation.
With most emphasis today on the company's post-war years it's easy to forget that this Coventry-based manufacturer had developed a front-wheel-drive Grand Prix car from 1926 and a road-going front-wheel-drive model with all-round independent suspension as early as 1928.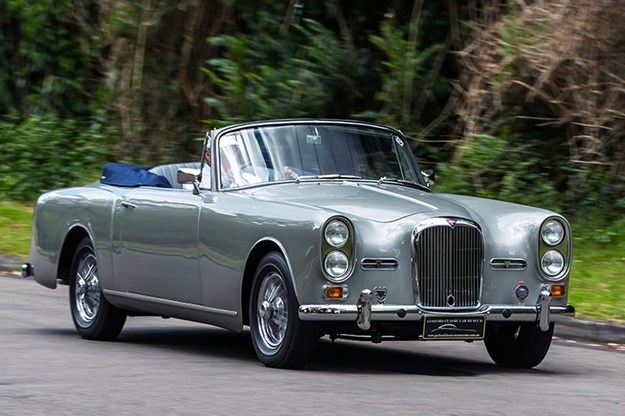 The Alvis TE21 Drophead Coupe cuts a dashing figure on the road
My recent interest centres on a 1965 Alvis TE21 Drophead Coupe from the Gosford Classic Car Museum – by the time this striking model arrived on the market late in 1963 Alvis had long abandoned pure sports car manufacture.
| Read next: 1932 Alvis Speed 20 review
With its car factory destroyed by German bombing in November 1940 Alvis had concentrated on making aero engines, post war developing their military work further with the manufacture of armoured cars and personnel carriers.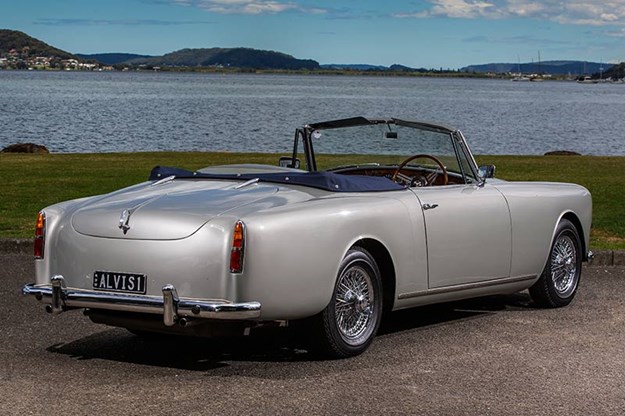 The smooth clean lines of the TE21 can be seen along its flanks
Car making slowly resumed after the war; the first serious post-war design, the 3-litre six-cylinder TA21, was built in relatively small numbers, becoming the basis for future models until Alvis car production finally ceased in 1967.
The two-door Alvis TE21 Saloon and Drophead Coupe were a development of the TD21 released in 1958 but with a number of styling and mechanical updates. Like their predecessor the bodies were designed by Graber of Switzerland, the Saloons built by Mulliner Park Ward while the Drophead Coupes were entrusted to Tickford.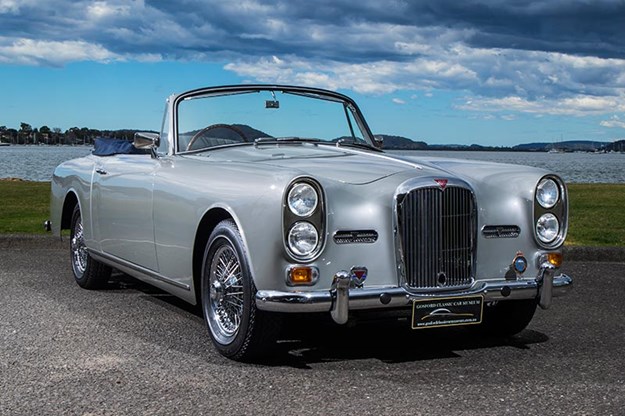 Built by Tickford, the Alvis Drophead Coupe has an air of elegance about it
Production of the Alvis TE21 was limited to just 352 units between 1964 and 1966 with just 12 built in Drophead form so the Museum's excellent 1965 example is rare indeed.
Interest in the TE21 Drophead grew between 2007 and 2009 when Stephen Fry drove one in the British TV series Kingdom. Fry played the Norfolk solicitor Peter Kingdom and his somewhat quirky set of wheels matched his off beat personality and distinguished clientele.
The producers at the time suggested they had chosen the car not only because of its rarity but also because "it fits the character of the program perfectly."
While the series was canned after just two years it focused much attention on the relatively unknown Alvis Drophead.
Expensive to build in its day, this very stylish classic was one of the last of the traditional hand-built cars. For this reason it was also expensive to buy, costing around twice as much as a mass-produced Jaguar.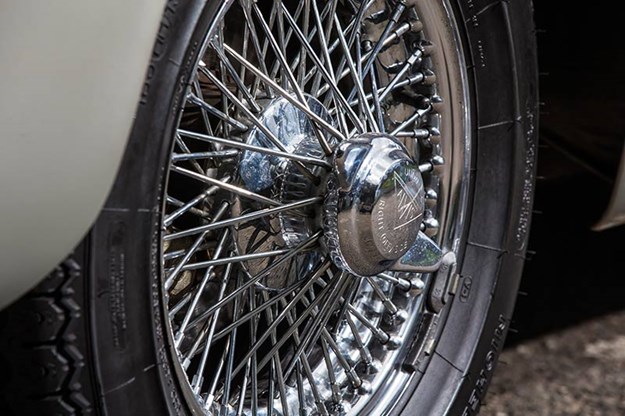 Chrome wire wheels give the Alvis a sporty persona
However, Alvis by the early 1960s had built a strong reputation for quality and with a simple yet stylish body it offered enormous appeal and individuality to wealthy buyers.
As distinct from the single headlights on its predecessor, the TE21 model with its stacked headlight design really stood out in the crowd and is a real eye catcher even today. This is a roomy comfortable four-seater that on first impression suggests it's a rather tame open tourer yet quickly surprises on the open road.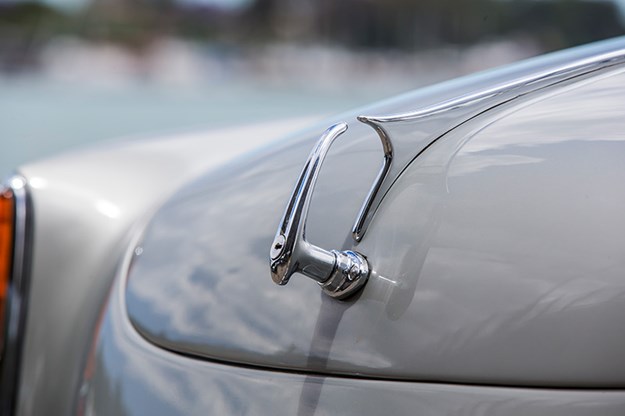 Leather seat comfort is a high point with good adjustment for length on the individual front buckets while rear passengers are afforded a very comfortable bench that includes a central armrest.
Professionally restored for its third owner from a virtual wreck in Scotland in 2004 at a cost of £84,000 and imported here in early 2006 this car still presents in very nice condition. Its previous owner here suggested it only had moderate use in his hands including a Targa Tasmania Tour event and a trip to Wilpena Pound in South Australia on an Alvis Car Club National Tour.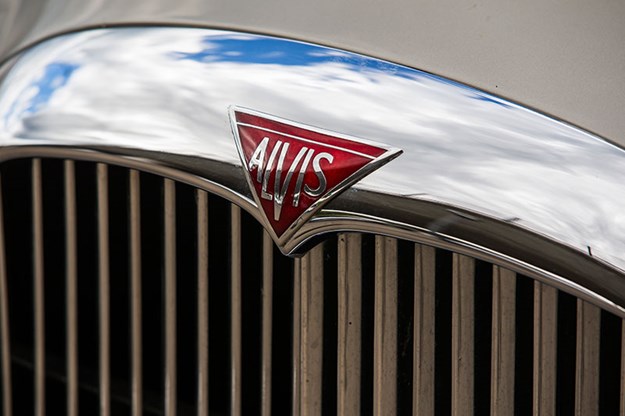 Tipping the scales at a rather hefty 1400kg I expected it to feel rather mundane like many British cars of this era however it surprised with some real sporty pretensions. And despite a slightly stiffer suspension than some of its snobby and overweight luxury British competitors it doesn't display any noticeable scuttle shake or tremble on our poor surfaces.
The 3-litre OHV six-cylinder engine had been the mainstay of Alvis models for some 10 years by 1965 and this series 111 model was further tweaked with a modified cylinder head and manifold to provide 97kW of power at around 4,000 rpm.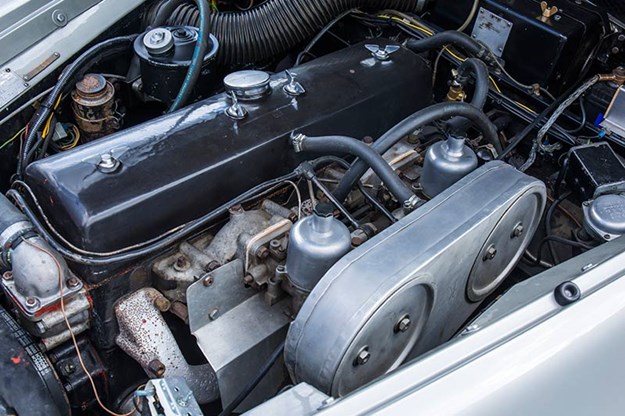 Fed by twin SU carburettors the engine is sweet right through the rev range, spinning effortlessly to 5,000rpm and it gives the Drophead a lively performance and an impressive top speed capability of 170km/hour.
On the road it feels heavy and pushed into corners displays a degree of understeer but never really feels flustered, the weight if anything giving it a more quality feel.  Alvis employed independent front suspension with rubber mounted wishbones and large coils up front, retaining leaf springs to the rear – ride quality aided by sumptuous leather seats purveys a sense of a high-end luxury car.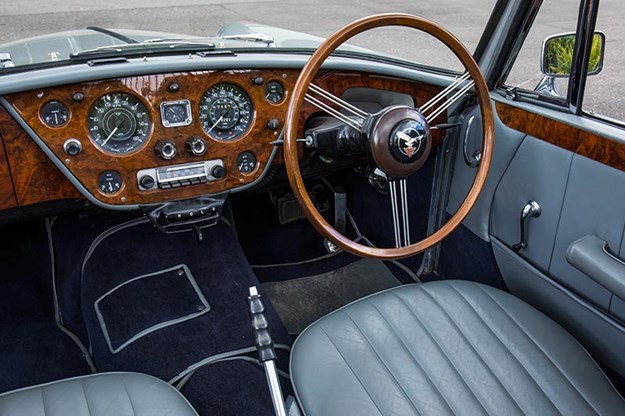 Huge wood-rimmed steering wheel was a sign of the times
Driven with some verve it's obvious that it can reach its top speed capability with relative ease given its rather tall final drive ratio and the ability to cruise at today's open road limit makes this classic a very desirable collectable.
In 1964 Alvis offered optional power assistance on the recirculating ball steering and it was a worthy addition. Rather than the traditional cross plies of the period it's now shod with Michelin 185 HR 15 XVS radials that obviously aid ride quality but perhaps load the steering more than the traditional cross plies.
The steering wheel is a large but comfortable 430mm. sprung-spoke variety that requires relatively few turns despite a rather wide 11.8 metre turning circle.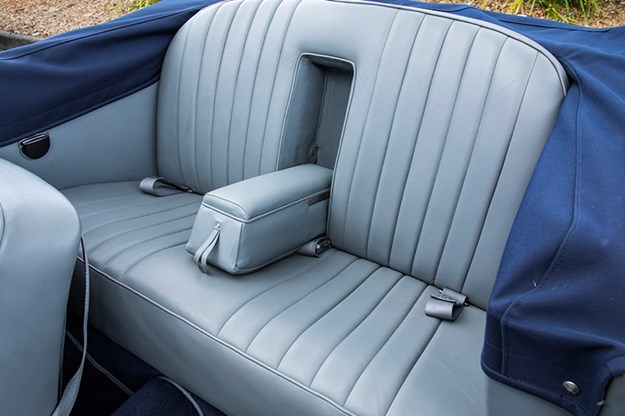 This car, the only known TE21 in Australia, is fitted with the optional three-speed Borg Warner automatic with a centrally mounted under-dash slide selector. Typical of the era it tends to surge from second to third on the upshift and bump in on downshifts but does a workmanlike job.
A further slide lever below the gear selector allows you to manually hold second gear providing the modern equivalent of a sports mode and in hilly country it proved an excellent addition. How far you slide this lever determines the length of time it holds the lower gear.
Thankfully four-wheel Lockheed servo-assisted disc brakes had been introduced in 1962 on the Series 11 TD21 and they are a high point – a welcome addition on such a heavy car, powerful and every bit as a good as those of today.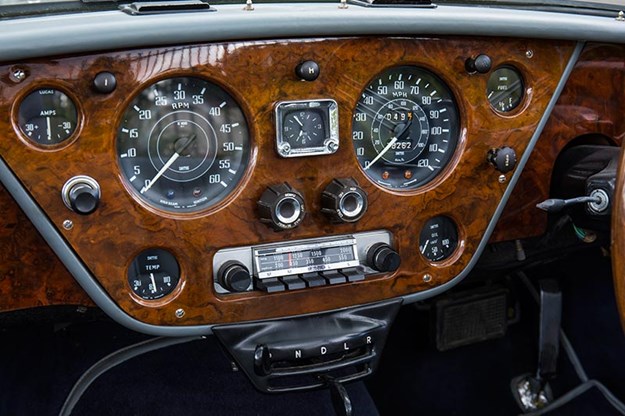 No Bosch here. British-owned Smiths gauges naturally
This is a really comfortable four-seater, the front seats are fully adjustable for length and rake and the car is thankfully fitted with after-market lap seat belts providing some security.
Behind the wheel the Alvis exudes quality with a central suite of Smiths instrumentation mounted on a walnut dash that's classy in appearance but also provides a quick reference point for temperature, oil pressure, amps and fuel.
Whilst the TE21 has a thermostatically controlled fan it still had a penchant for overheating even it its home country and as such this car has been fitted with an electric water pump to aid circulation.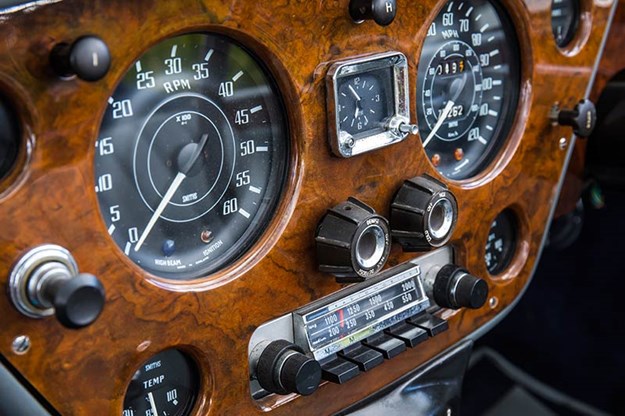 I have to admit the Alvis TE21 Drophead was a hard car to give back – a far sportier performer than I had initially anticipated. A car that compared to some others of the period you could drive over a long distance and step out fresh and relaxed.
It's hard to imagine that just two years after this excellent car was built Alvis car production came to a grinding halt at a time when political trouble in the UK car manufacturing business saw major changes in its ownership and structure.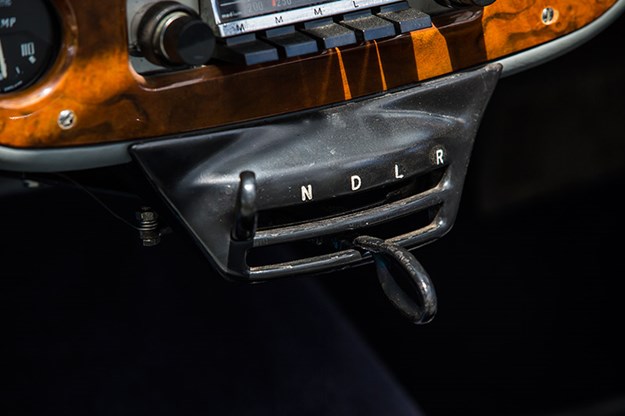 Under dash gear selector for the auto transmission
In March 1966 Alvis would preview the successor to the TE21 at Geneva Motor Show. The series IV TF21 would further introduce minor mechanical updates including a boost in power to 112kW and an impressive top speed potential of 200km/hour.
However, with just 106 built, six of which were Dropheads, production would finally cease in September 1967, the hand-built Alvis cars no longer being viable in a rapidly growing automated world.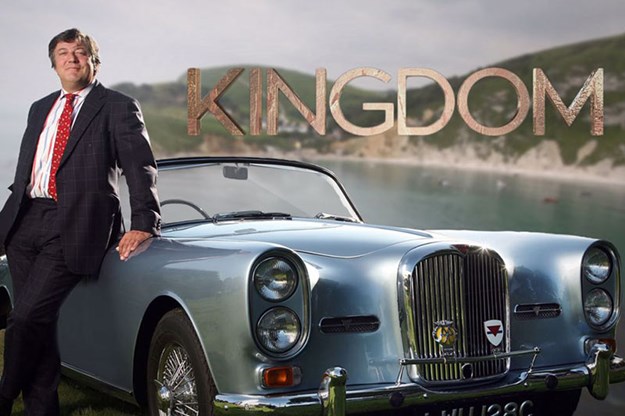 The TE21's role in the Kingdom TV series boosted its profile
1965 ALVIS TE21 DROPHEAD COUPE
Price new: £2,775
Engine: Six-cylinder 2993cc.
Transmission: Three-speed Borg Warner automatic with sport mode.
Chassis: Box section with four main cross members.
Steering: recirculating ball with power assistance
Brakes: 220mm Lockheed discs all round
0 to 100 km/h: 12 seconds
Top Speed: 172 km/hour
Wheels: 15 x 7 inch wires
Unique Cars magazine Value Guides
Sell your car for free right here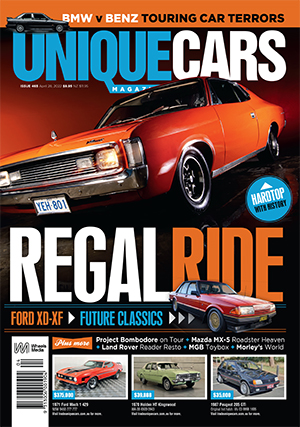 SUBSCRIBE TO UNIQUE CARS MAGAZINE
Get your monthly fix of news, reviews and stories on the greatest cars and minds in the automotive world.
Subscribe