Holy Grail by PremCar: The modern day GT-HO
---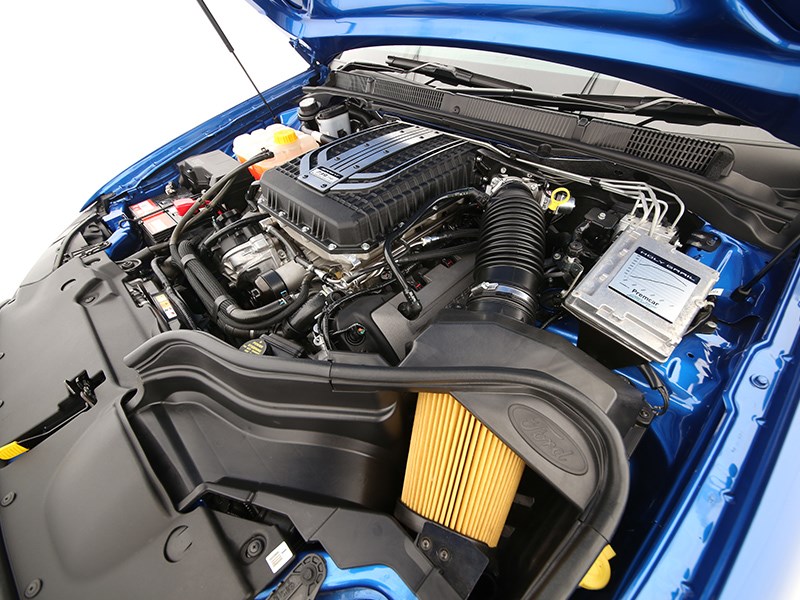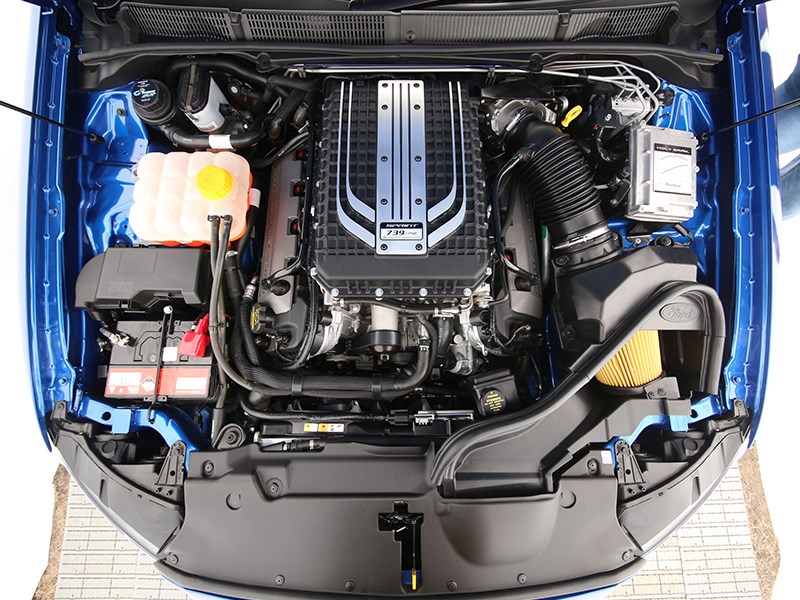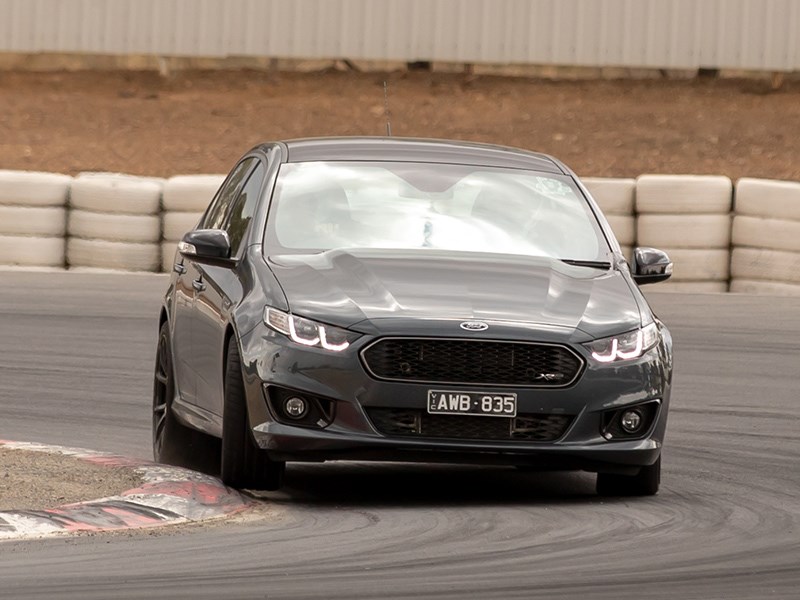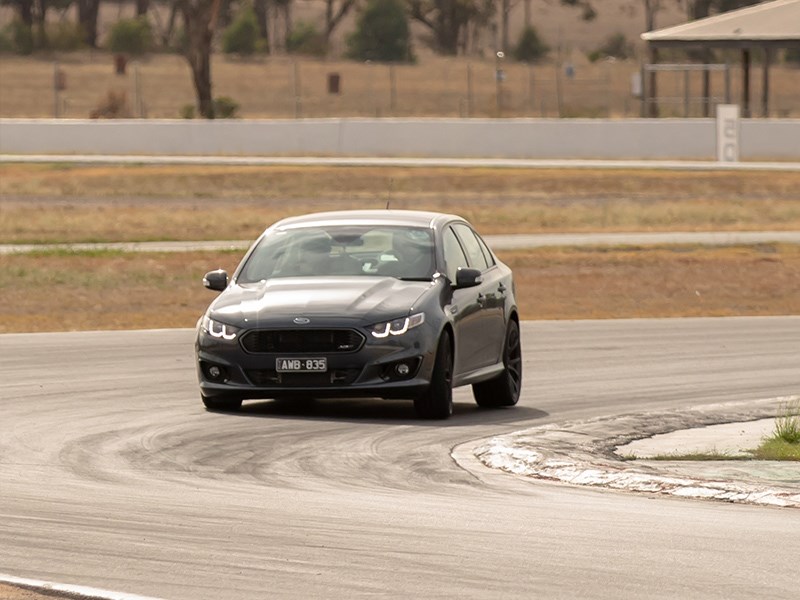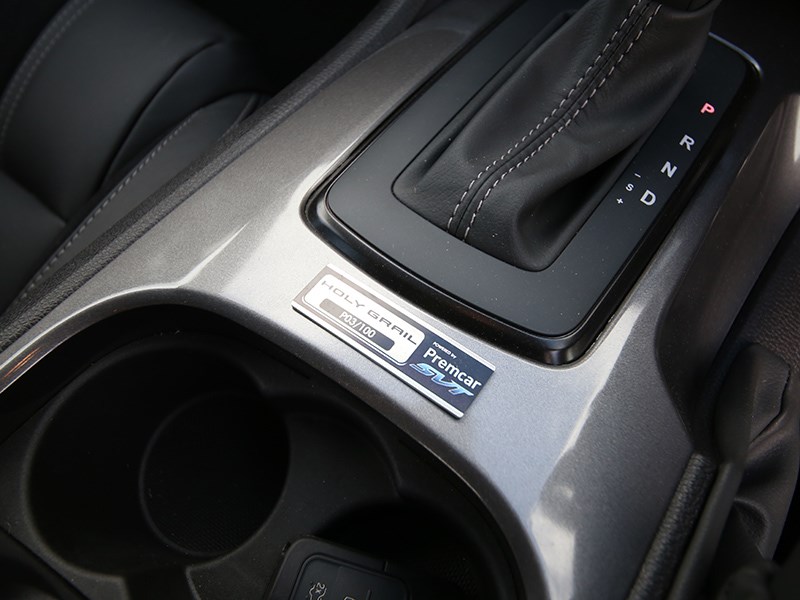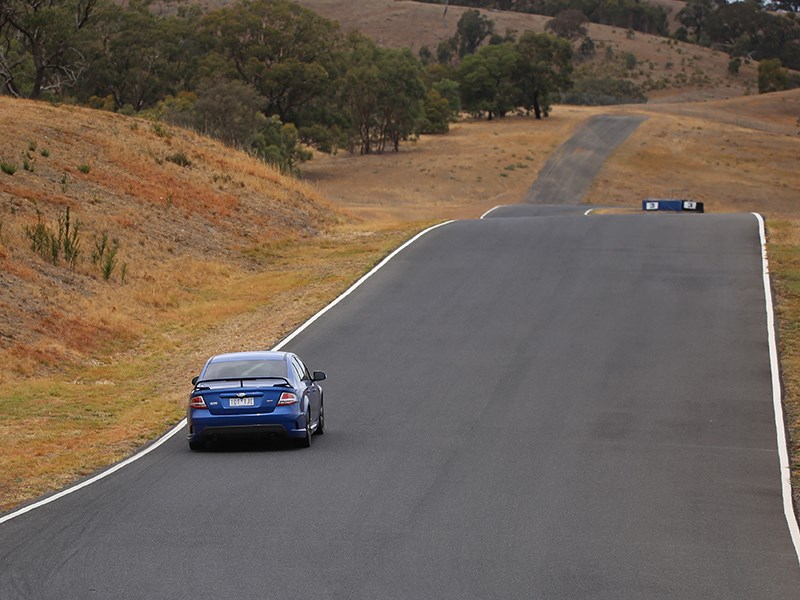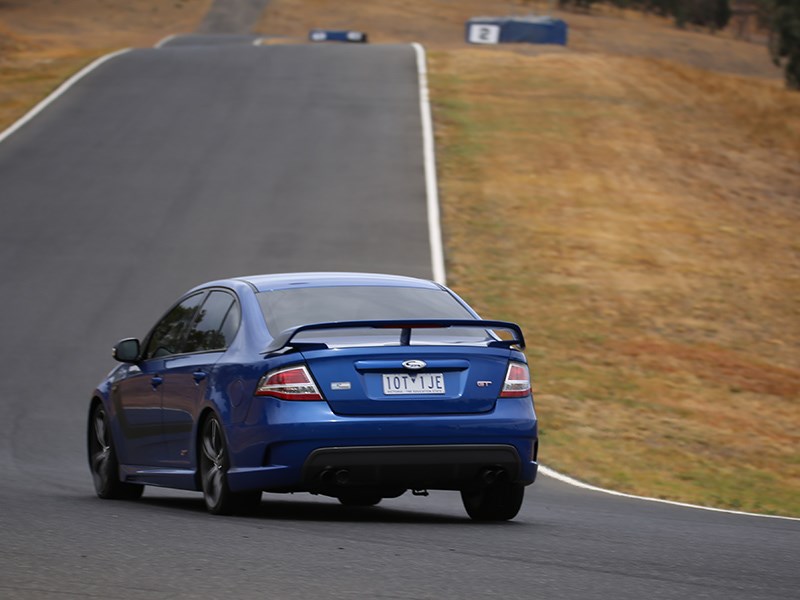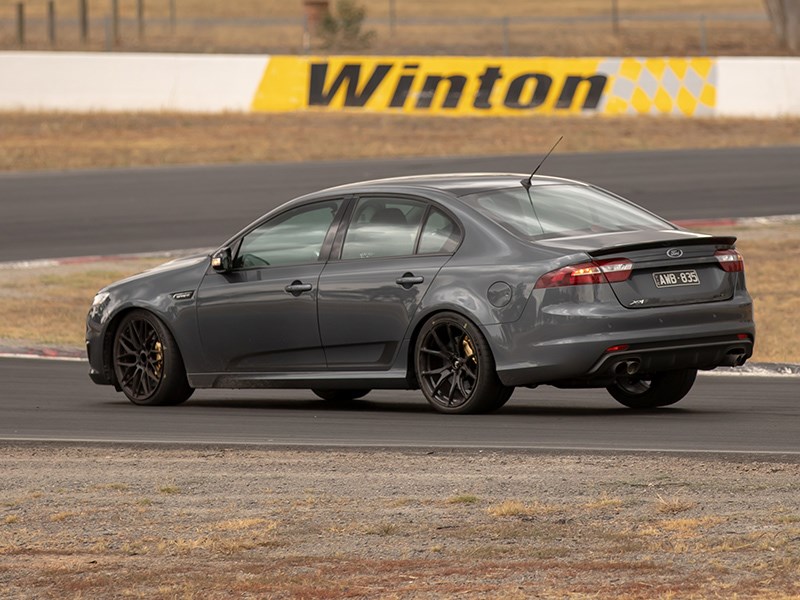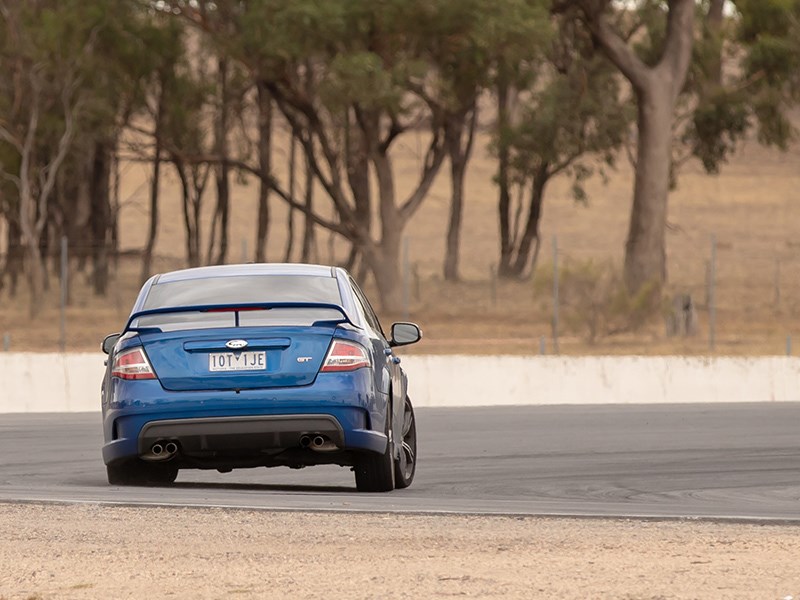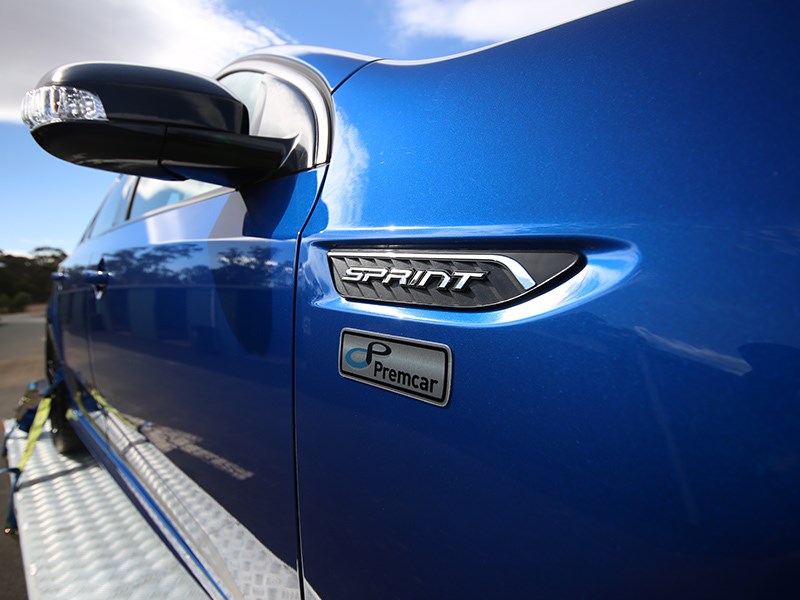 It was the final Falcon that a passionate group of FPV engineers always wanted to build
It was the final Falcon that never was.
And it would have drastically changed the landscape in the dying light of the Australian production era.
With 483kW and 753Nm, it would have outgunned the Roaring Lion's curtain-call, the heroic HSV W1; and it would have been the most powerful four-door production car in the world.
READ NEXT: FPV BA-BF GT/TYPHOON/COBRA 2003-10 - MARKET REVIEW 2017-18
Unfortunately, it was too hard of a business case for production when the PremCar crew were back at FPV.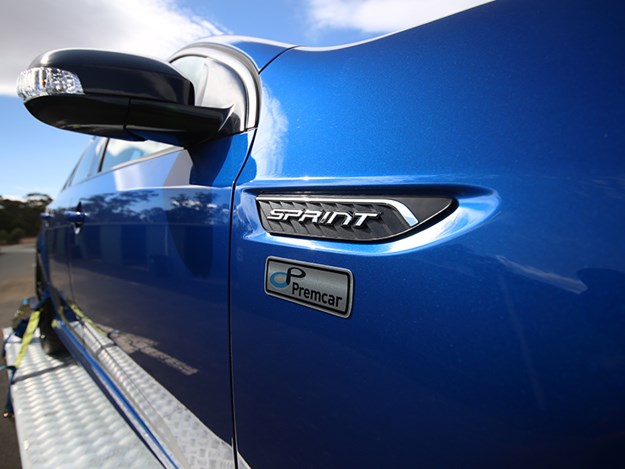 But now, they're here to see it through, with a limited run of 100 aftermarket conversions.
Premcar evolved from Prodrive engineering after a prior management buyout, with directors and key staff remaining on board from the golden era of FPV engineering.
It's the same team responsible for the Holy Grail that developed FPV's lauded Miami V8, with our good friend John Bowe enlisted as chief test driver.
Now operating in the aftermarket space, the team is afforded a lot more freedom in perfecting the package, now outside the restraints of large carmaking management.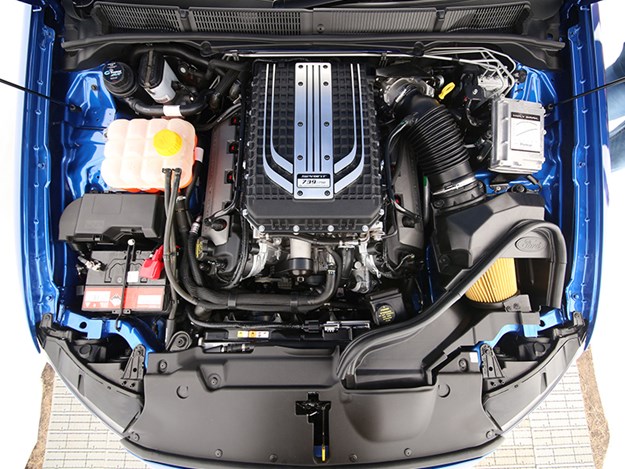 It's not your normal aftermarket tuning kit however, the team at Premcar instead are determined on, as PremCar Engineering Director Bernie Quinn stated: "bringing OE to the aftermarket".
That means extensive dyno testing, vibration tests, shaker rig testing, hot/cold testing, years of development (dating back to FPV days), full VASS and engineers compliance in all states; and a 12 month warranty to boot!
The idea is, if you're the owner of a late-model Miami-powered Falcon, you can send it to PremCar and have it fitted with the Holy Grail intercooler package.
The package costs $24,885 plus a $4,500 exhaust.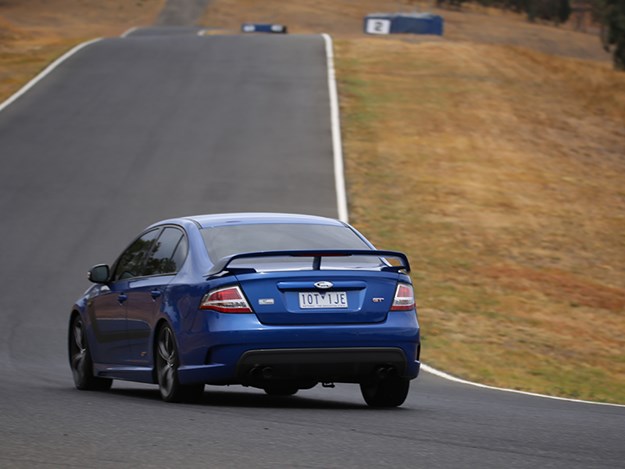 In it you get a cast aluminium intake manifold, twin-air triple-water intercooler, front-mount water-air heat exchange, high-flow coolant pump, and unique engine and trans mapping.
The 483kW output claim is no gloat either, with all extensive factory-level testing, the improved-Miamis possess as little as a 1kW tolerance in power output.
There's also a $14,790 'handling option' pack, featuring; Michelin Pilot Sport Cup 2 Tyres (245 front, 295 rear), forged and CNC'd trailing blades allowing for the fattest rubber possible, and bespoke adjustable coilovers from the wizards at Shockworks.
After some seat time, we reckon you'd be silly not to check the handling pack option, as it truly transforms the car beyond anything bearing the Blue Oval before.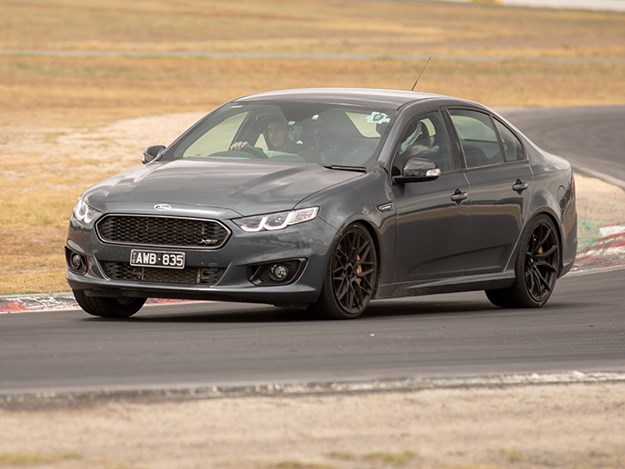 It still drives like a modern Falcon, and offers the entire OE-experience when it comes to comfort and driveability at road speeds.
But it'll tip the 200km/h down the back straight at the Broadford motorcycle circuit without breaking a sweat, with fantastic low-mid range torque in mid-corner and corner-exit situations.
Like all modern Falcons, the clutch lacks a bit of feel and takes some getting used to, but at speed the car comes alive.
Short and snappy gear changes are addictive with an extremely short throw, and the magic done by Brett O'Brien and his Shockworks team are an absolute blessing in backing up all that grunt.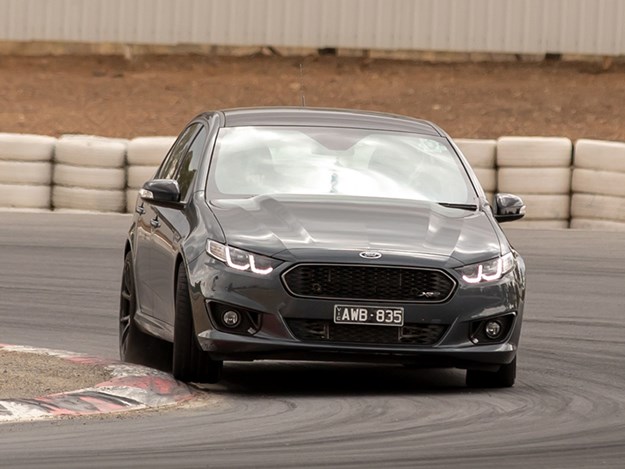 Corner entry is direct with no evidence of lateral pitch, and the rear end is neutral and direct.
Power delivery is linear and progressive, with the threshold of traction breaking away predictably and extremely controllable.
Brett O'Brien from Shocksworks shares a long history with FPV and comes from a strong OE background, having tuned and developed cars for marques all over the world.
Whereby Brett and PremCar would have previously been limited by Ford in the final Falcons, he echoed the new found freedom afforded by the aftermarket space they now occupy.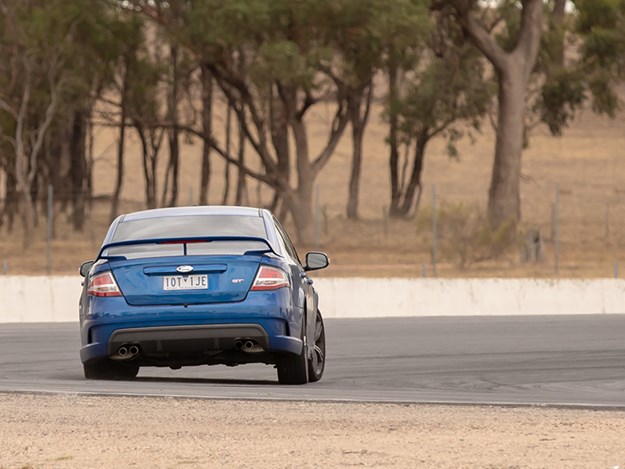 Things like spring rates are no longer decided by management or a committee, and with the Holy Grail, Brett says they were "able to tune and develop beyond the factory".
The Holy Grail powertrain package, along with the handling pack option sees the Holy Grail Falcon truly fulfil its name.
In our opinion, opting to not go for the handling pack would be a disservice to what the guys at PremCar have achieved. It really should be compulsory – as you're really missing out on the ultimate package.
I've never seen a Falcon that's more composed on track. Brett tells me that he posted a 1:37 lap at Winton, after two laps, with faded brakes. Anything under 1:40 is seriously impressive, especially so for a sedan in full street trim and on road tyres too.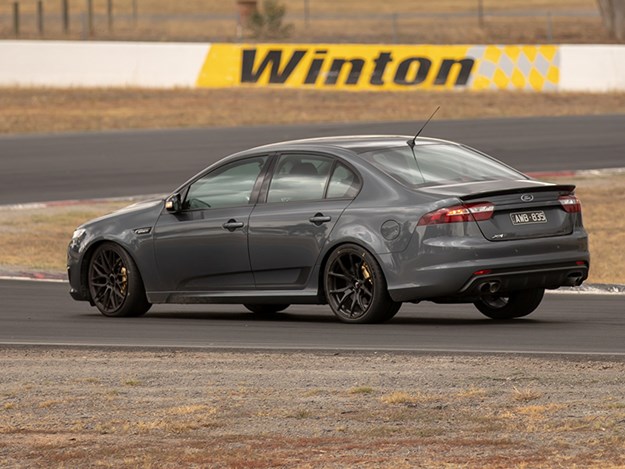 Ultimately, PremCar's passion for the Aussie Falcon along with their extensive expertise, have given us the final Falcon that Ford fans deserve.
Is that worth near $50,000 in upgrades? That's for owners to decide.
PremCar aren't calling it a GT-HO, but it's not far off in spirit; and we reckon it's more than deserving of being called the ultimate Ford Falcon – at the very least.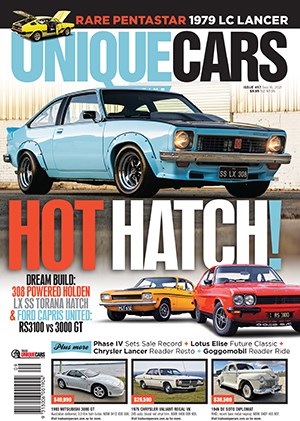 Subscribe to Unique Cars Magazine and save up to 42%
Australia's classic and muscle car bible. With stunning features, advice, market intelligence and hundreds of cars for sale.
Subscribe