Hillman Hustler Review
---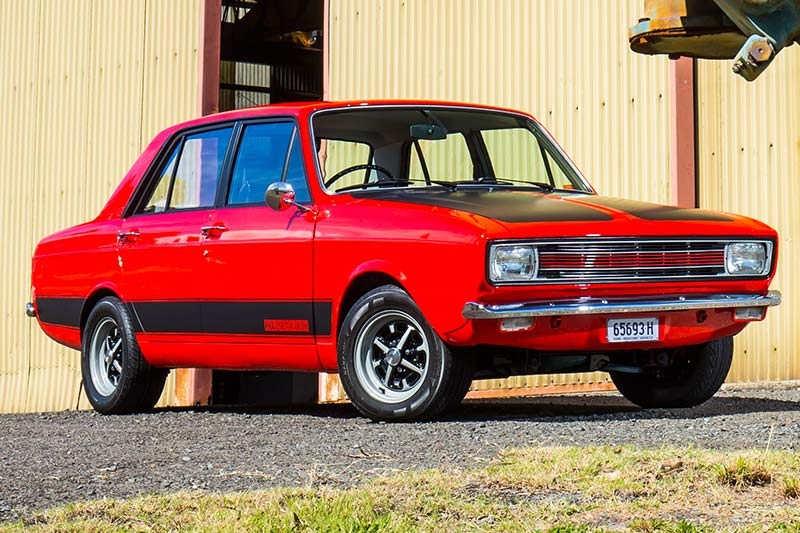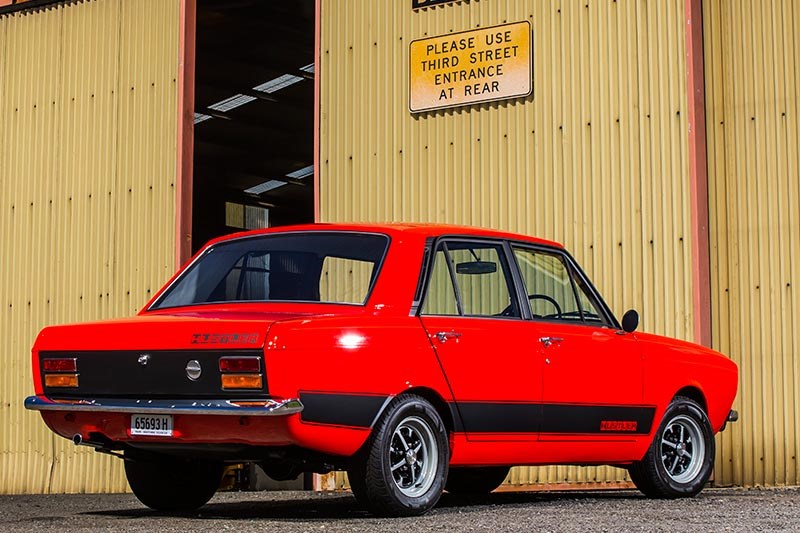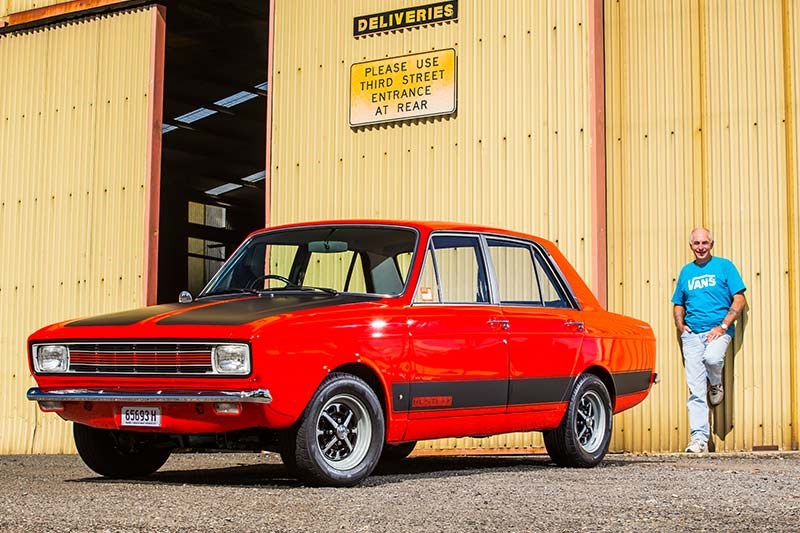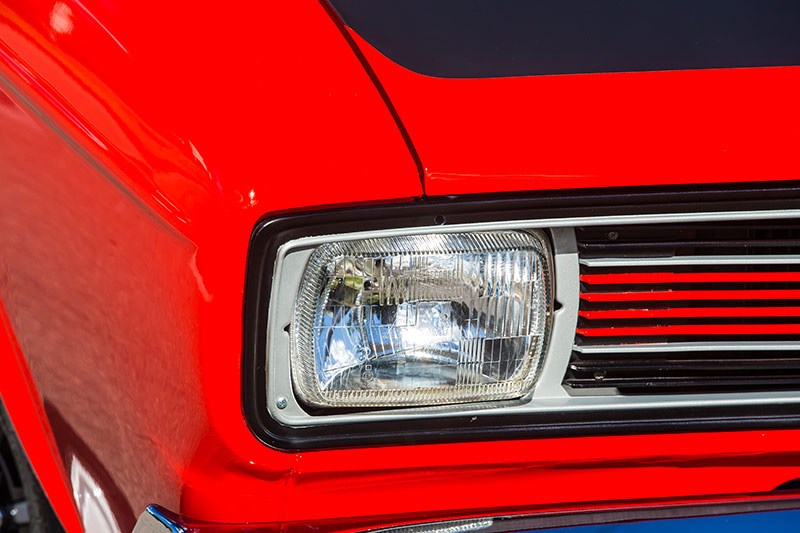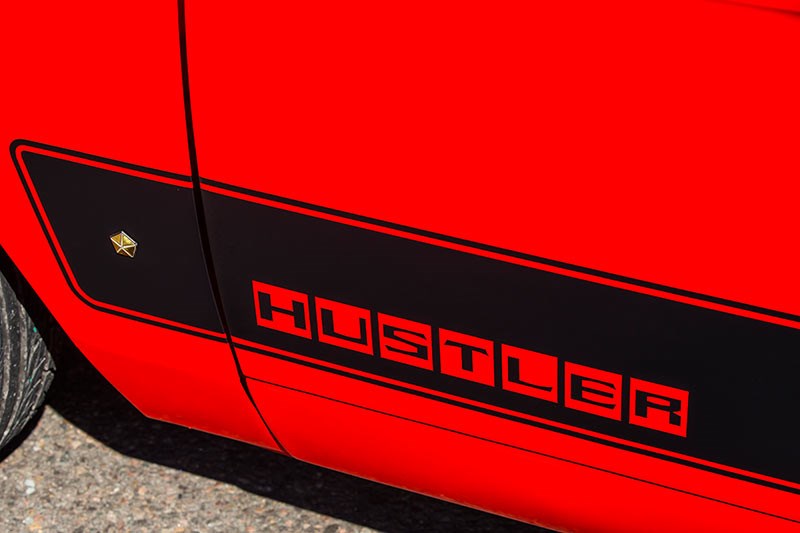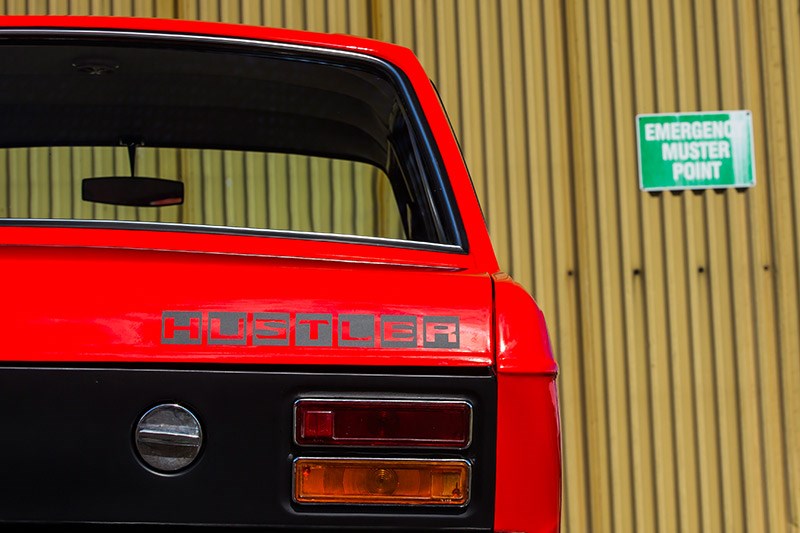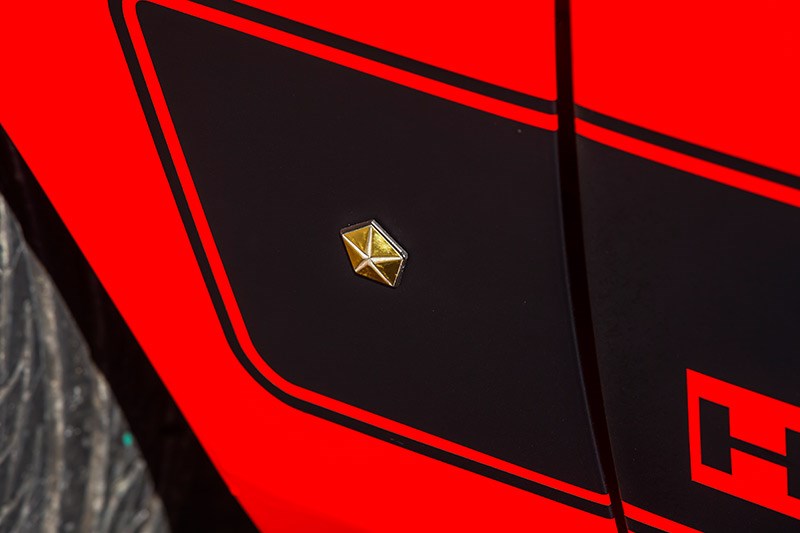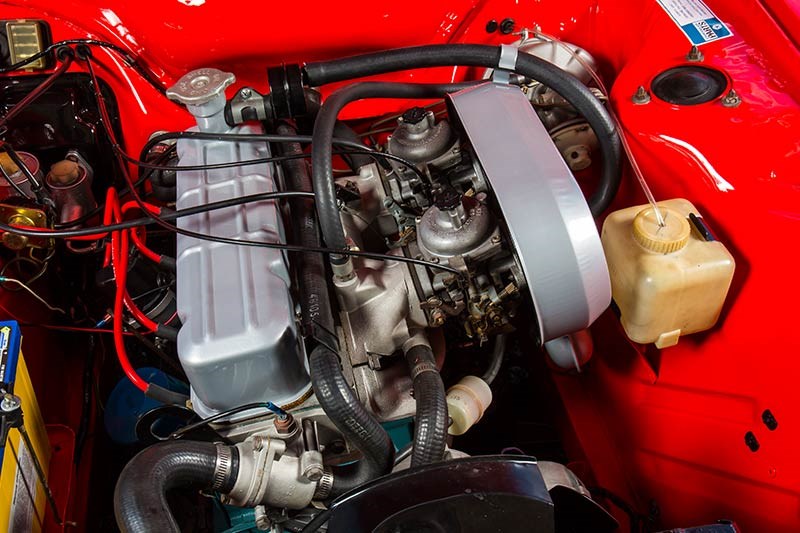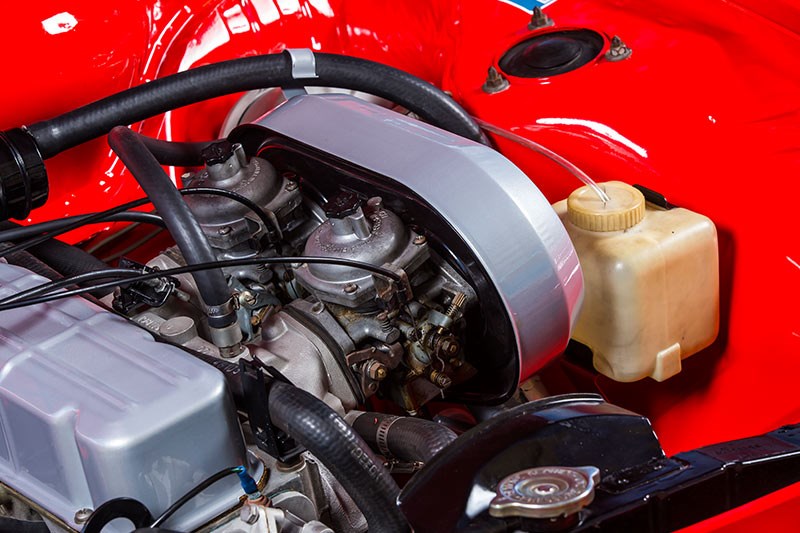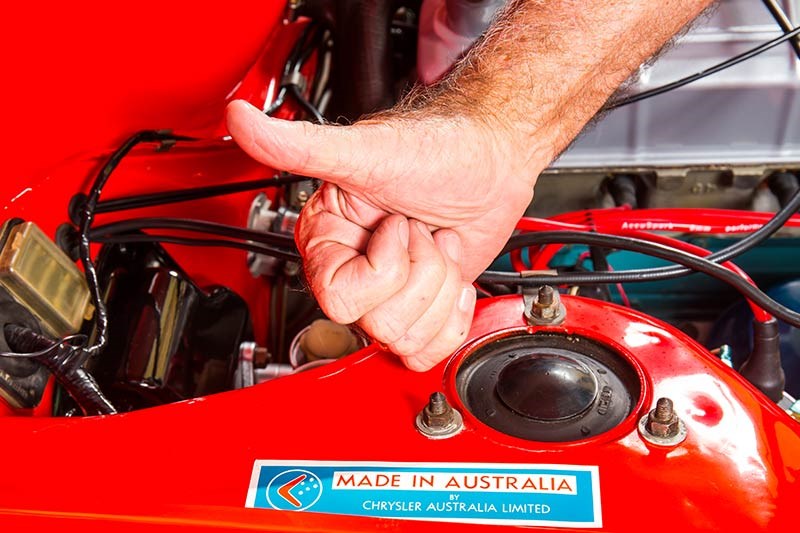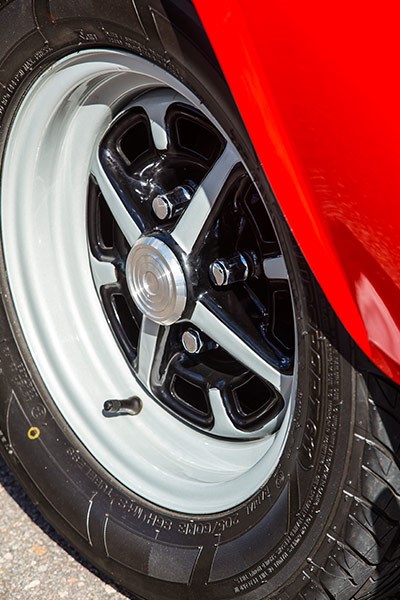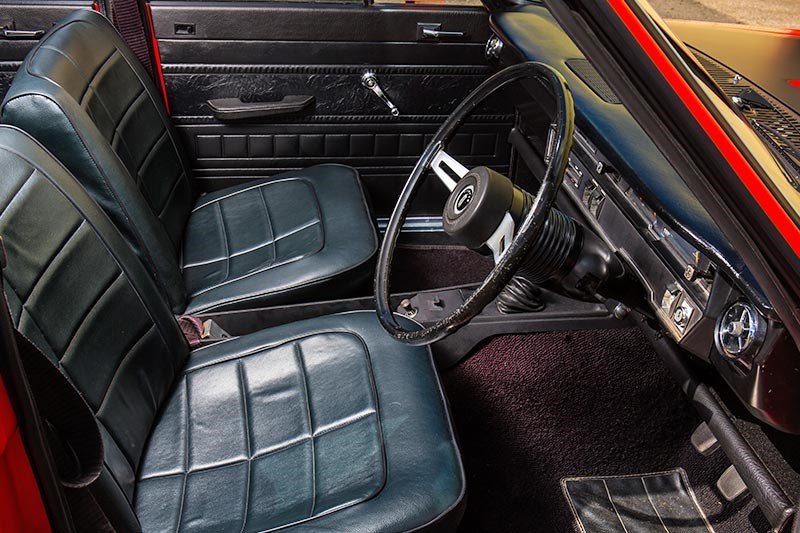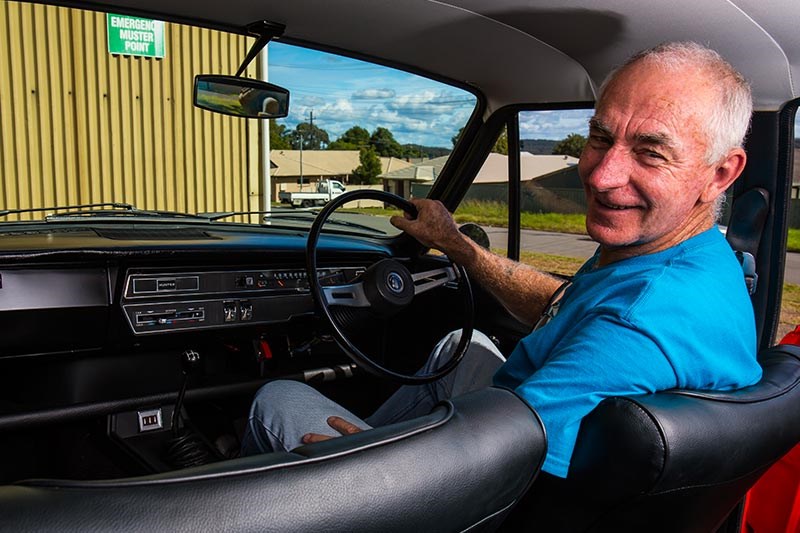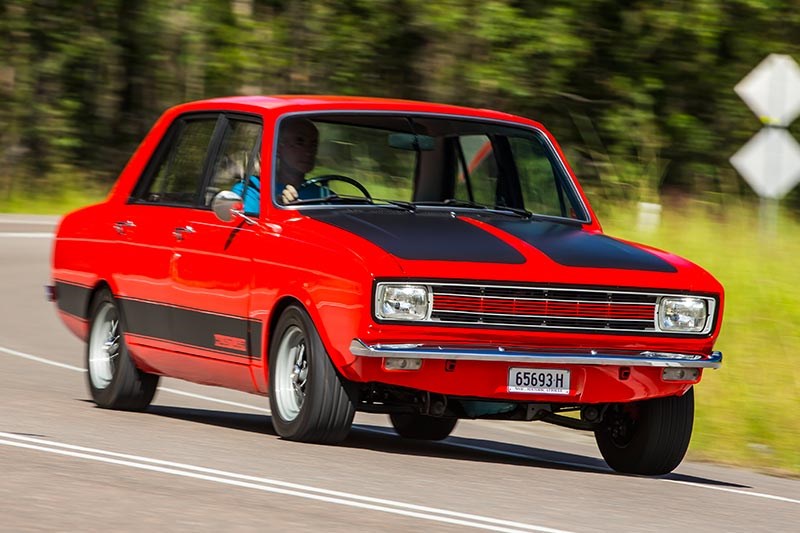 The Hustler is the sportiest Hunter and indigenous to Australia
Hillman Hustler
So yeah, chances are you've never heard of a Hillman Hunter Hustler. That's cool – it was made a long time ago and in quite small numbers and – to be honest – most Hunters really weren't much chop compared to the Ford Cortinas and Holden Toranas that it more or less competed against.
But you'd have to agree that with its punchy red paint and era-correct graphics – and a bit more poke under the bonnet – this one restored and owned by Garry Gill, is a two-thumbs-up kind of car!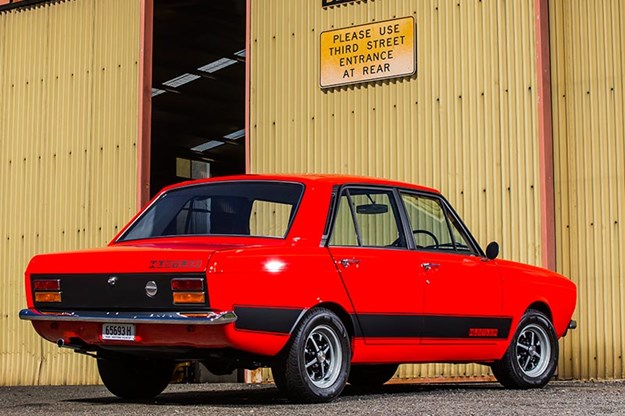 Made in Australia exclusively for Australians
"When these Hustlers came out with the colours and stripes they were very striking," recalls Garry of his English-derived, but Australian-assembled and Chrysler-marketed Hustler. "They were really out-there and the Hunter was famous for its success in the first London to Sydney Marathon (held in 1968)." In fact, one of just two Hunters entered in the brutal 16,000 kilometre event won in the hands of European rallying ace, Scotsman Andrew Cowan (albeit in controversial circumstances) ahead of a gaggle of European-prepared Ford Cortinas, Aussie Falcon GTs and even a Porsche.
| Read next: Aussie original - Hillman Hustler
The Hustler – the sportiest version of the Hunter range and an Australia-only model – obviously made a lasting impression as decades later Garry went looking for one to restore.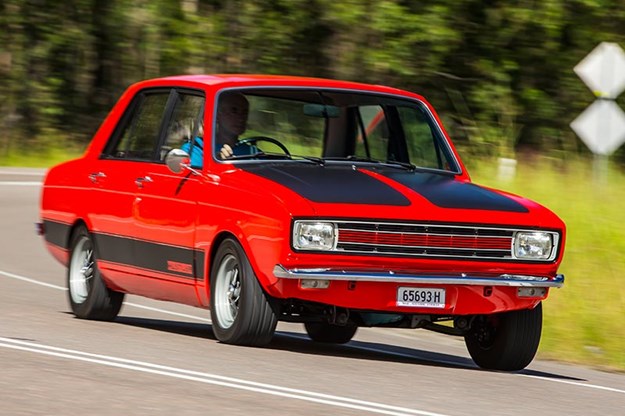 "A mate of mine found it in Victoria – it was just a shell," explains Garry. "I'd been looking for the right one to do up as many of them aren't worth the effort due to the rust and damage. For instance I looked at one in WA; I was interested in it but it was so rusty it probably would have fallen apart on the trip over…"
| Read next: Hillman/Humber 1949-72 2018 market review
That was five years ago. After getting his Victorian-buy home, Garry got stuck into finding all the parts and restoring the car straight away. Rust wise, the shell was good but the doors had some rust so better ones were sourced and hung from the shell. "It was really clean for rust," says Garry of the shell. "I got really very lucky with that!" Garry bought a second car to provide some parts – including front suspension and a rare over-drive gearbox. "I bought that one, grabbed the parts I needed and sold it on," says Garry.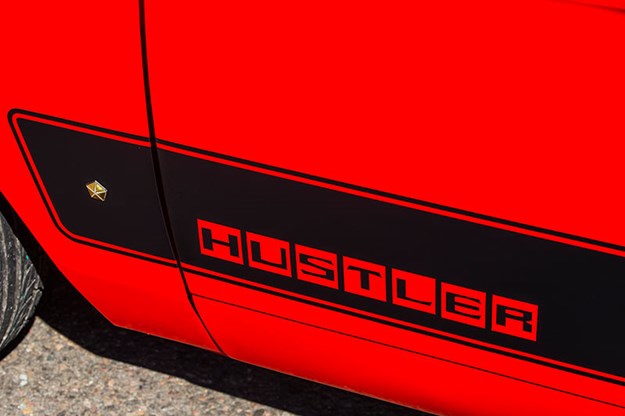 Garry says that the more he looked, the easier components became to find. That sounds obvious, but what he was alluding to wasn't 'effort equals results' but the fact that the word spread among other Hillman enthusiasts.
"You'll meet one enthusiast and he'll know three or four others," says Garry. "So someone always knows someone and those people will often have parts they're willing to sell."
The car was painted with help from a mate, Ben. After the bright orange – in modern two-pack, it almost looks red – paint was laid down, the Hustler's unique graphics were a challenge. "It wasn't easy to get them done," reckons Garry. "I'm lucky I had the original doors (to copy from) and with those and some pictures the sign writer was able to get it right."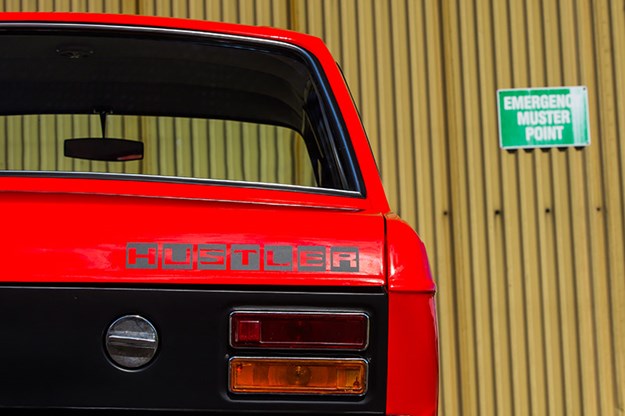 Even the decals of this Aussie special are in keeping with its straight edge styling
The wiring was a challenge, too: "I wanted the whole car to be as original as possible and it took me three attempts to get a decent wiring harness. The first two I found were more or less mutilated!"
Like most cars of the era, Hunters had a standard bench front seat so the Hustler's buckets (also used in some other models such as the GT) were considered quite racy. The front buckets and rear bench seats were recovered in pattern-correct vinyl by a local trimmer. Although the Hunter was a largely British design, the Hustler was a unique Australian model and being displayed and sold from Chrysler showrooms alongside Valiants, had a bit of 'Hey Charger' mojo in its bright, stark styling.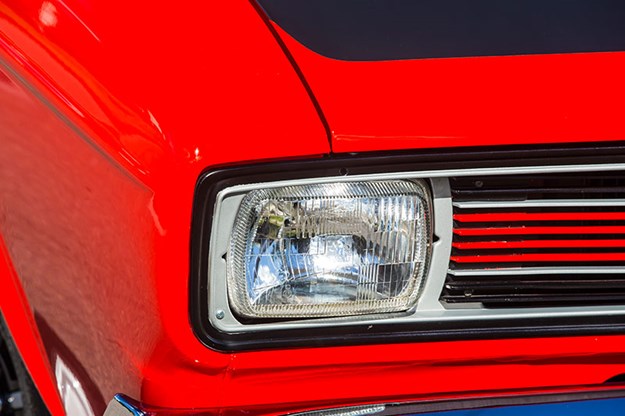 "The grille was styled like the bigger Valiant Pacers, too," says Garry. "But those wheels are classic Rostyle like a lot of other English heritage cars like Minis and MGs. To be honest, I'm not sure if those wheels were made here or imported."
The standard Hunter had a single-carb motor but the Hunter GT and later Hustler had a slightly higher performance 1725cc twin-carb motor (with two 1 ¼ inch Strombergs) boasting an ambitious 70kW. The alloy-headed motor was rebuilt by a local reconditioning firm, HP Sales. "They did an awesome job," reckons Garry.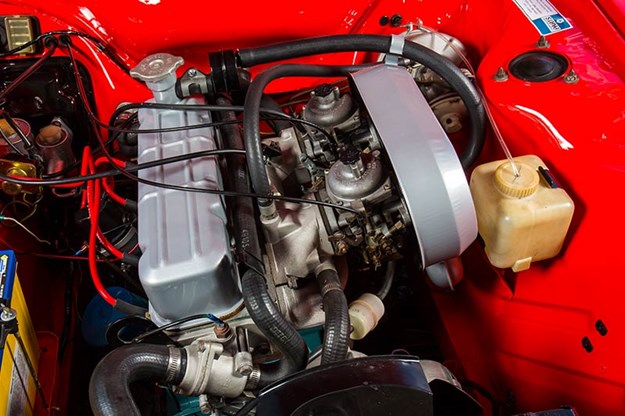 Twin Strombergs for a bit of extra zip
Garry took the little Hillman (actually, the tag of little is a bit demeaning as in its era it was more of a mid-sized car) to the hugely popular Chryslers on the Murray event this year and was stoked to take home a trophy.
"I got second in the non-muscle [trophy class] out of about 800 cars," Garry says proudly. "I thought that was pretty good, considering what else was there! I had some very good feedback from the judges.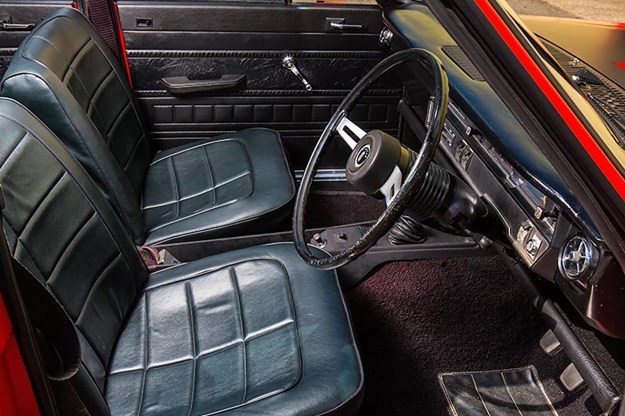 A sports steering wheel and racy vinyl pews dominate the simple interior
"I don't drive it much – only every two months or so – but it's a really cool little car to drive," he says. "I also have a Corvette and, if anything, this is a nicer car on the freeway. I'm really proud of what I've accomplished with doing this one up."
HILLMAN OWNER: GARRY GILL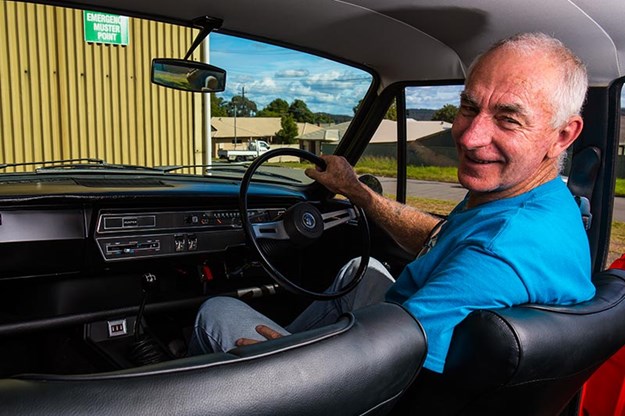 "The worst thing is that you can't keep them all," laughs car–crazy Garry Gill of all the cool cars he has owned, including a Pontiac Trans Am, Falcon GT, LH Torana, VK Commodore and a Corvette. "I've played with quite a few but I end up selling them. When you sell, you just have pictures and memories. But the good thing is, you have the cash and the space to go and build another one!
But I think I'll keep this one."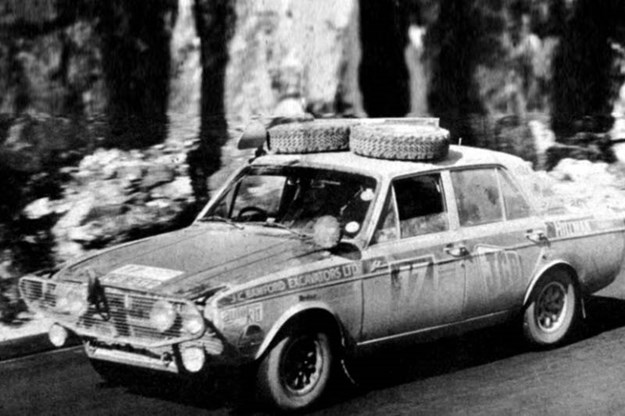 RALLY TOUGH
Of all the 98 cars competing in the 1968 London to Sydney Marathon, few would have bet on Andrew Cowan, Colin Malkin and Brian Doyle and their Hillman Hunter crossing the finish line first. The 16,000 kilometre event travelled through Europe to Asia before a nine-day sea voyage from India to Australia for the final leg from Perth to Sydney.
Heading into the final competitive stage from Numeralla to Hindmarsh Station in NSW the clear leader was the Bianchi/Ogier Citroen but an out of control spectator car crashed into it and Cowan and his Hunter inherited the lead. Only 56 cars finished.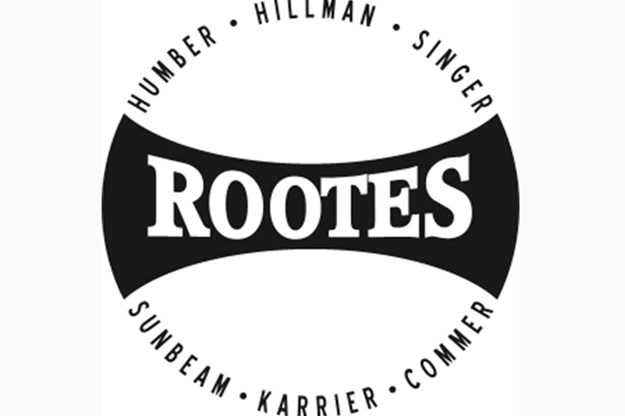 HOME MADE
Hillman was a brand of the Rootes Group that assembled several brands and models – such as Hillman, Singer and Humber - in Port Melbourne. In the mid-1960s, Rootes was bought by Chrysler so the Hillman Hunter, launched in 1967, was assembled by Chrysler Australia. The Port Melbourne plant also assembled the Dodge Phoenix and the first Mitsubishi (Japan) sourced Galants; this car took over from the Hunter as Chrysler's small car offering from 1972 when Hunter production ended and Chrysler's assembly operations – and hence Galant assembly – was consolidated to South Australia.
1970 Hillman Hunter Hustler specs
Engine 1725cc four-cylinder
Power 70kW @ 5200rpm
Torque 145Nm @ 4000rpm
Gearbox 4-speed manual
Brakes Discs (f), drum (r)
Suspension MacPherson Strut, coils(f), semi-elliptic leaf springs 
Performance  0-100km/h – 10.0sec
Unique Cars magazine Value Guides
Sell your car for free right here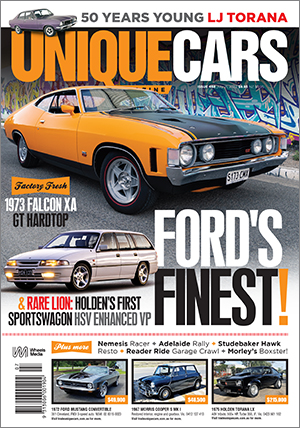 SUBSCRIBE TO UNIQUE CARS MAGAZINE
Get your monthly fix of news, reviews and stories on the greatest cars and minds in the automotive world.
Subscribe