Skyline GT-R review
---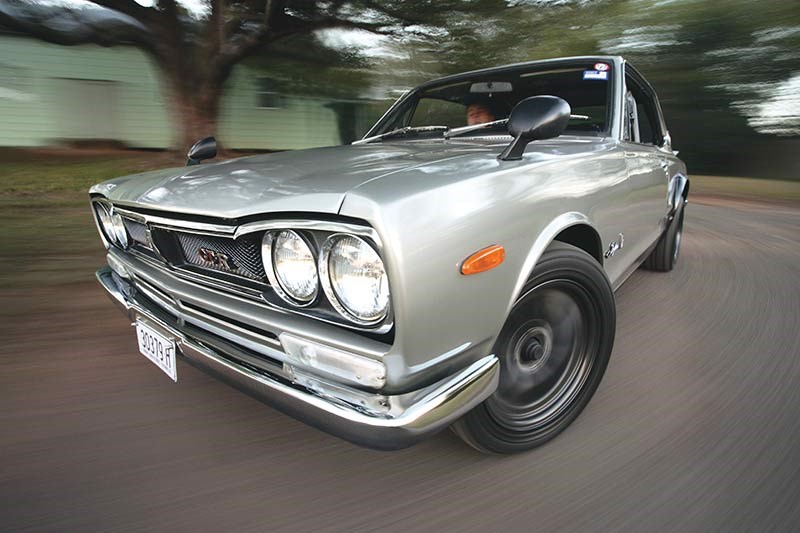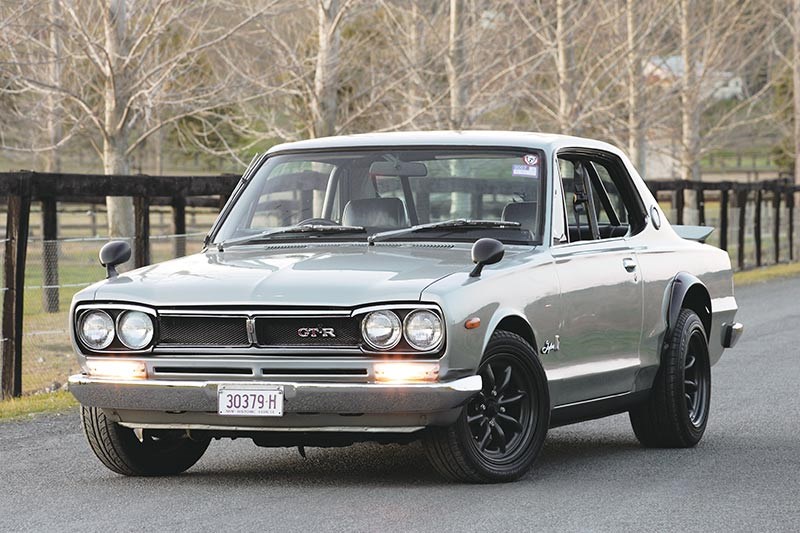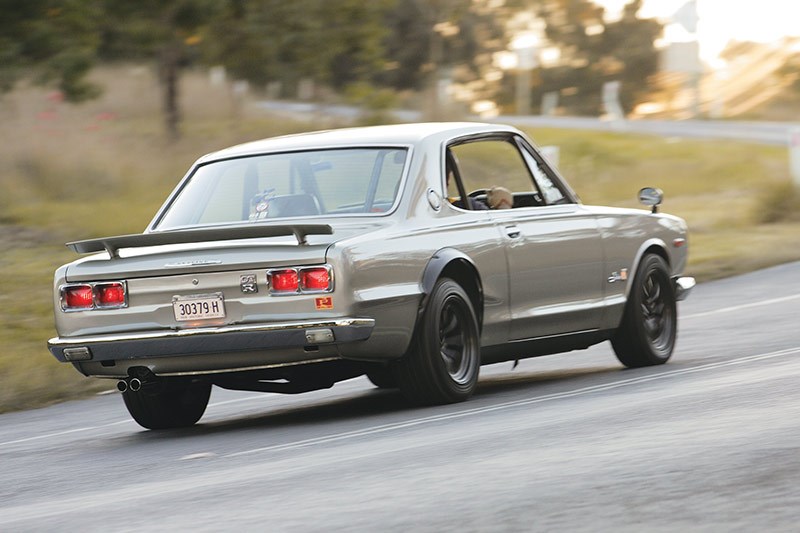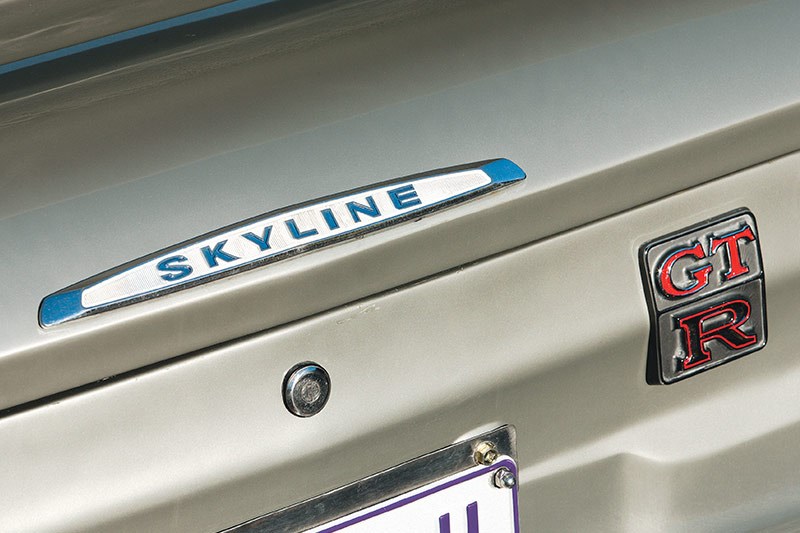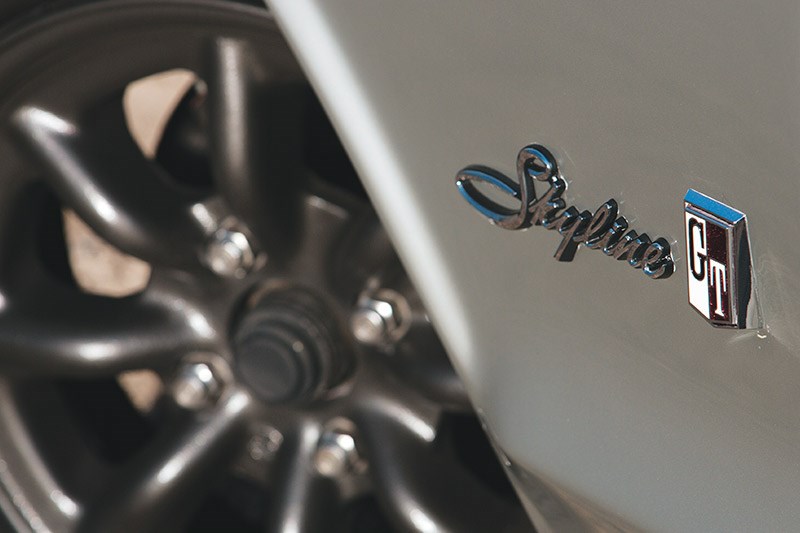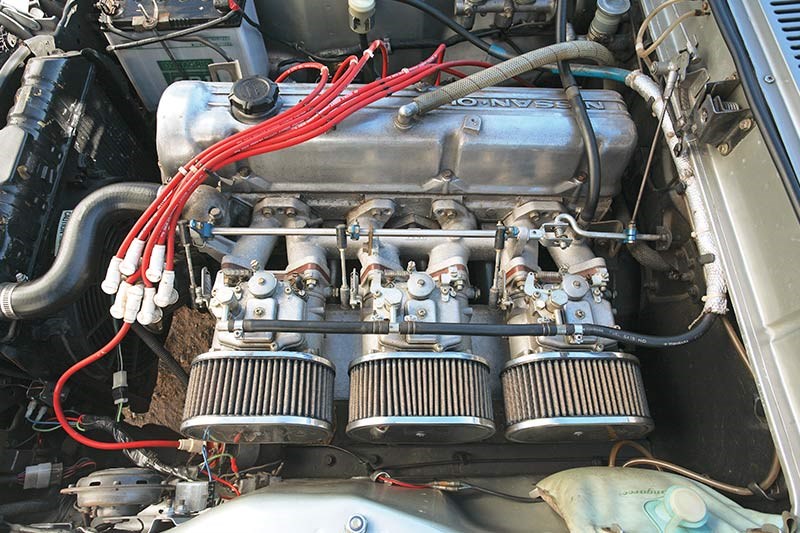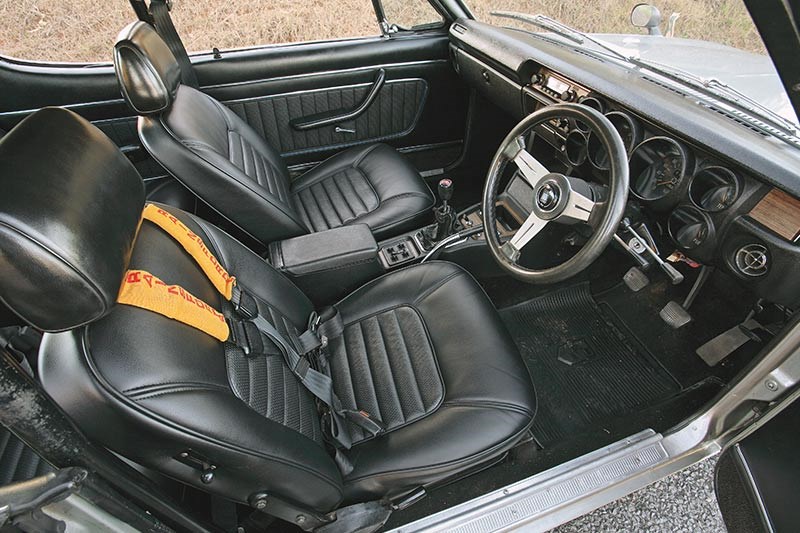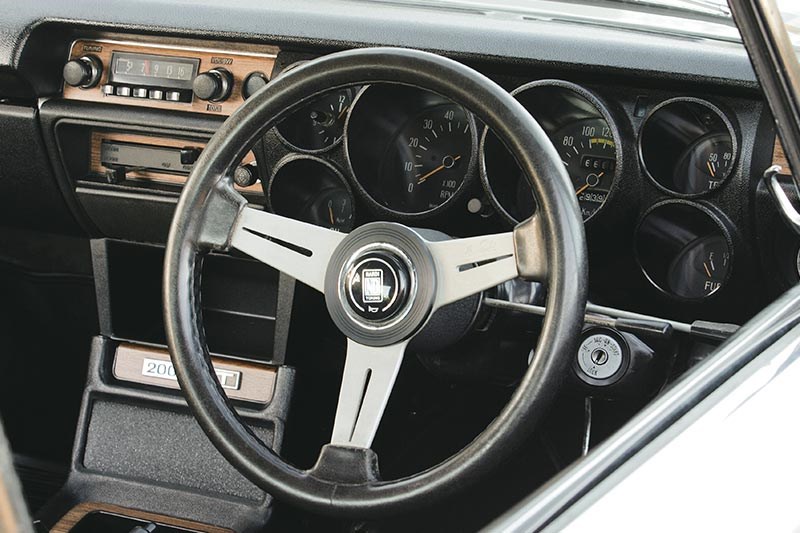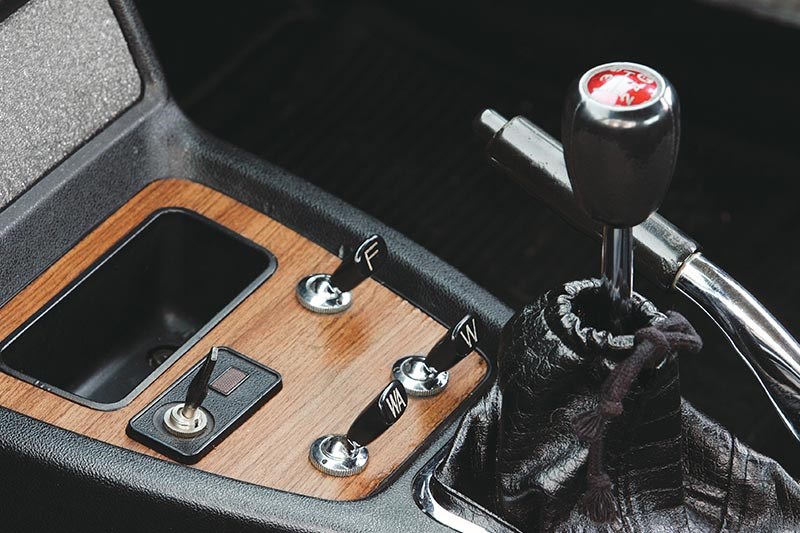 Australia's reverence for the awesome Skyline GT-R is matched only by Japan's where these cars are considered a national treasure
From the archives: First published in Unique Cars #264, Aug/Sep 2006
One of the great icon enthusiasts' cars of the past decade-and-a-half in Australia has been Nissan's Skyline GT-R – but it's a car barely known outside Japan and The Lucky Country.
It all began with Prince Motors Limited which had grown out of an aircraft manufacturing firm. After a false start making electric vehicles, Prince settled on its first proper car design, which with permission from Japan's Crown Prince, was named Prince.
The Skyline came along in 1956, with its chubby American-inspired styling and in 1957 it was shown at the Paris Salon – becoming the first Japanese car exhibited in Europe.
| Read next: 1964 Prince Skyline GT 'B' review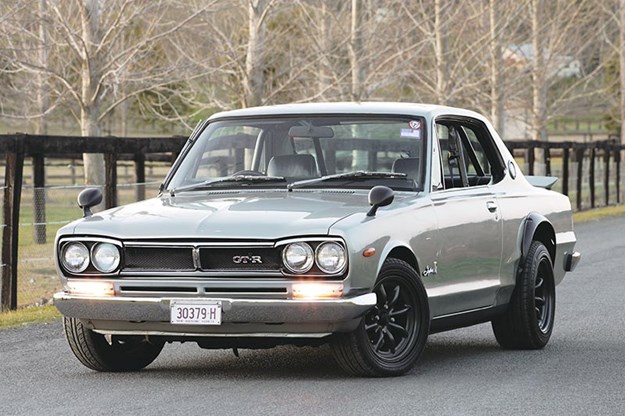 In 1961 the company launched its first six-cylinder car, the magnificently named Gloria. Then two years later, a new shape Skyline. This second series using the Skyline name was very different to the model it replaced, being a neat, compact car in the modern idiom.
The new Skyline 1500 had an up-to-date 1500cc four-cylinder OHC motor which was a carry-over from its predecessor, but Prince had big ideas for its new car.
The Skyline had reasonable performance, giving a top speed of 135km/h. The car initially had only three forward gears and an outdated column gear-change, but a four-speed gearbox with floor shift was an option.
| Read next: Prince Skyline GT reader resto
In 1965 Prince released a new high performance version of the Skyline using the bigger 2.0-litre six-cylinder engine from the larger Gloria. To fit the longer engine under the bonnet, the car's front was extended 200mm behind the front wheels.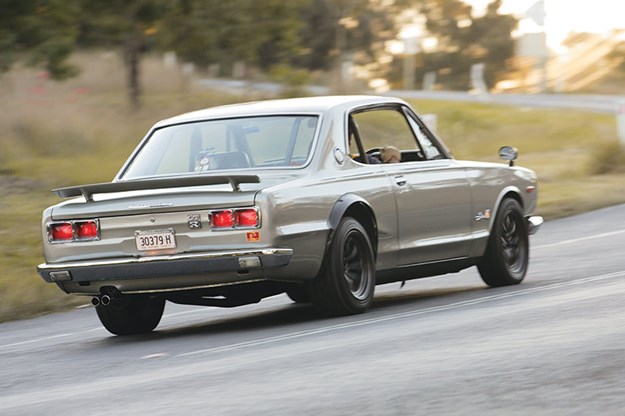 In one move, Prince's little sedan was changed into a fire-breathing monster.
Two hot versions were made – the GT-A (also known as the GT2000), with 79kW, and the oh-so-serious GT-B, which boasted 95kW, giving a top speed for this very un-aerodynamic car of 180km/h.
| Read next: Nissan Skyline R32 GTR v Nismo R35 GTR
Competition suspension and an oil cooler were listed among the factory options, so it was clear what the car was intended for. And they were raced with great success in Japan.
The GT-B was a prime candidate for a racing career and many were campaigned with considerable success. The hot Skylines were sold in Australia to support sales of the everyday Prince models which were going along well.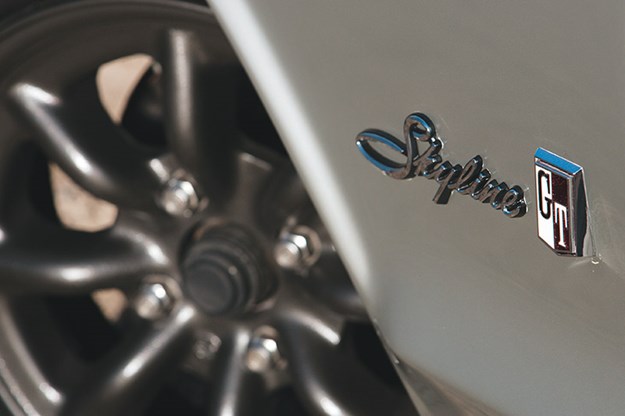 Australia was one of the first export markets established by Prince, with sales beginning in 1964 with both the Skyline and Gloria models being marketed here. A total of 264 GTs were registered in Australia in 1967.
In 1967 a Skyline GT-B, with triple Weber carburettors and five-speed gearbox retailed for $3450 in Australia. Comparative cars were the Alfa Romeo Giulia ($3998) and BMW's 2000 ($5796). Significantly, it was this model which set the scene for the hi-po Skylines which have such a strong following today.
In 1966 Prince Motors Ltd became part of the Nissan empire and that year the Prince name disappeared. The new parent company saw the strengths of the Prince model range and kept them in production – importantly, keeping the design team independent.
The next model Skyline would follow the lead of its predecessors and a two-door version was added to the mix. It was based on this car that the super hot Skyline GT-R was first announced.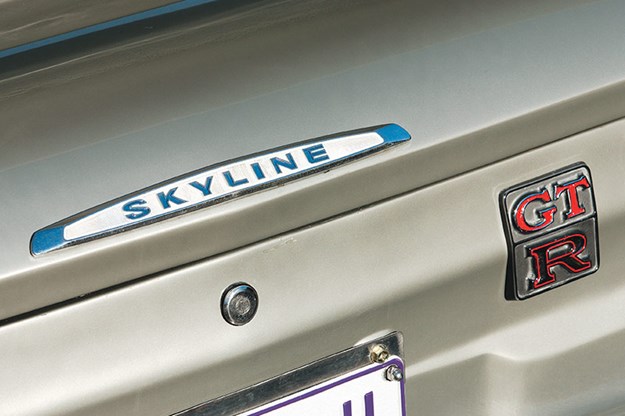 It featured everything the designers could throw at it – a race-derived twin-cam six-cylinder engine, with four valves per cylinder and triple carburettors. The engine produced 119kW (which when compared to other small six-cylinder engines of the time, was excellent – a Porsche 2.4–litre six-cylinder was good for 97kW, and a Triumph 2.0-litre six produced under 74kW).
There was a five-speed gearbox and a limited-slip diff was optional. And all sorts of high performance and competition options were on the list.
The GT-R had appearance upgrades too, most noticeable being the big black rear wheelarch flares. It was a very purposeful looking machine.
And a very expensive toy – in 1971 when a base model Skyline in Japan cost ¥620,000, a buyer would have to stump up a staggering ¥1,540,000 for a GT-R.
But it did offer more performance than any other four-seat Japanese car of the era – and a top speed of 195km/h. Even our own Torana GTR XU-1 couldn't match it with 3.0 litres under the bonnet.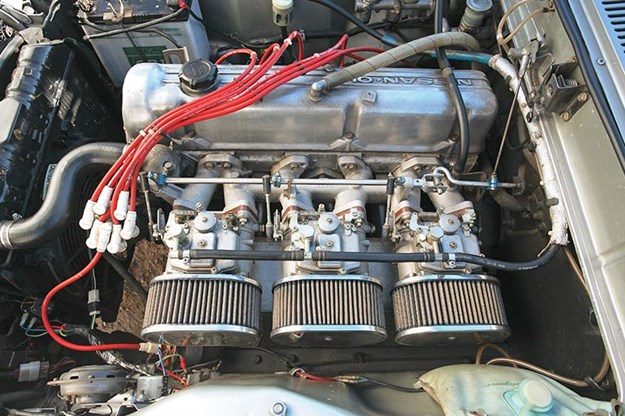 There's a remarkable similarity between the XU1 and the GT-R – both being high performance image leaders based on cooking sedans, which would become very successful in competition.
Not long after Princes became Nissans the models were dropped in Australia, so we missed out on the shape that spawned the first GT-R. However, in an interesting twist, the next Skyline shape was sold here as the Datsun 240K, followed by the Skyline name reappearing for a few years before fading out after the less-than-memorable Pintara period.
Remarkably for Australians, the Skyline GT-R made an appearance in the local scene with the seminal R32 turbo four-wheel drive model. Outside Japan, Australia was the sole recipient of these awesome cars – and we got just 100 of them. Their racing success here boosted the GT-R's image and we've subsequently seen thousands of late model high performance Skylines imported second hand from Japan.
But for those with an eye on history, there's been little imported of GT-Rs prior to the R32 model. In part, this is because of the small numbers produced.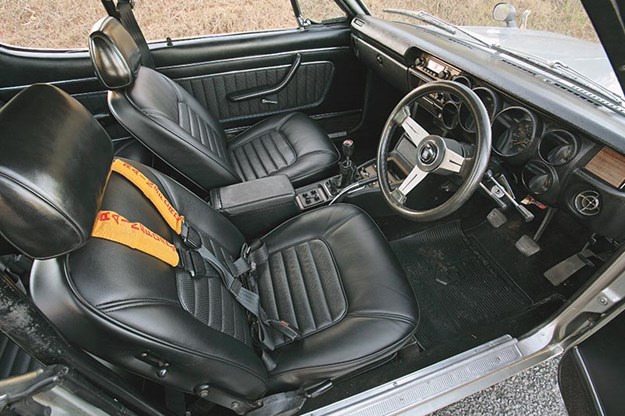 "They actually talk about these cars like they're a national treasure in Japan – they're revered," says the owner of our feature car Jim Webb. "And prices reflect that. You'd have to pay $60-70,000 in Japan today for one."
That's if you can find one. The early Skyline GT-Rs are among the most collectable cars in Japan, and rarely come on the market.
So what's a GT-R enthusiast who's not a multimillionaire to do? For many years enthusiasts in Japan have been building replicas, based on the more affordable 2000 GT-X.
"(They're called) Chiyos," explains Jim. "They've got the GT-R look and as many of the other parts as possible. The twin-cam S20 engines are worth as much as a whole car, so commonly Nissan 2.8-litre six-cylinder units are used."
Webb's car has a bored-out 3.1-litre engine, which was prepared by Kakamoto, a company specialising in preparing Nissan sixes for drag racing.
He'd always been interested in the high performance Skylines since "being smitten when a friend owned one in the 1970s." Later he owned a trio of the earlier Skyline GT-Bs.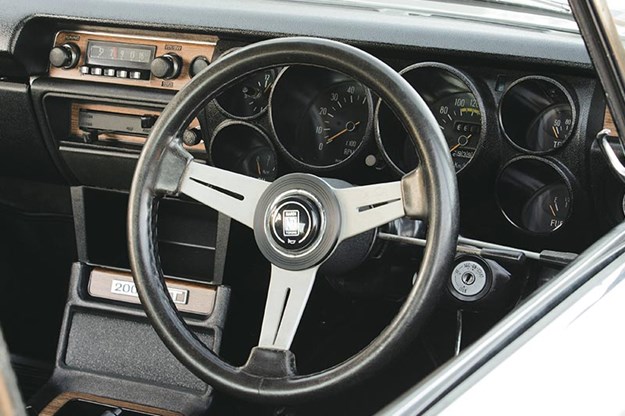 "I used to trawl the internet looking at pictures of the GT-Rs in Japan," he says. When he saw one advertised in Melbourne, he called the seller from his home in Sydney – assuming the price would be too high for him.
It was a 1972 GT-R look-alike, based on a 2000 GT-X as were two similar cars in Australia. Webb didn't think much more of the car until a friend told him the car would be at a Prince Skyline Register meeting. He had to go take a look.
Of course he loved the car and much to his surprise the asking price was within his grasp. Not long after in 2004, Webb became the car's new owner.
He's carefully gone over the car, but with almost all the information available being in Japanese and most experts being in Japan, it's been an interesting learning experience.
The GT-R originally came with skinny, black-painted steel wheels, but Webb's car is fitted with Japanese Watanabe alloy wheels as were fitted to racing GT-Rs in period. It also has a half rollcage, which was a factory option.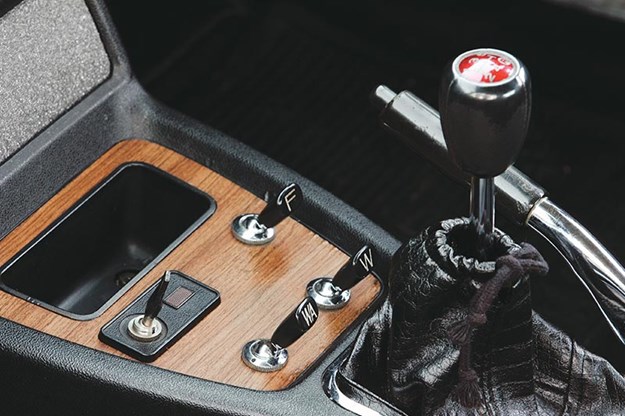 With its triple Mikuni carbs and stainless steel extractors and twin exhaust system "it sounds great and goes like a scalded cat" according to its owner. "I've had it on the track, but without race tyres or race suspension it wasn't worth pushing too hard."
As far as can be ascertained, the first Skyline of this shape in Australia, a 2000 GT-X, was imported from New Guinea by racing driver Doug Whiteford when relatively new. It still exists and has been joined by Webb's GT-R clone and three others along similar lines since.
While there's a cult following for GT-Rs in Japan, there just aren't enough of them in the rest of the world. The first one in Europe has recently arrived in England. One look at Webb's Skyline and it's not hard to see why the Japanese are fanatical about the Hakosuka – 'boxy shape' cars.
Unique Cars magazine Value Guides
Sell your car for free right here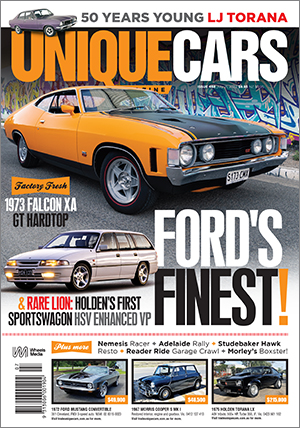 SUBSCRIBE TO UNIQUE CARS MAGAZINE
Get your monthly fix of news, reviews and stories on the greatest cars and minds in the automotive world.
Subscribe