Alfa Romeo JZ (Junior Zagato) review
---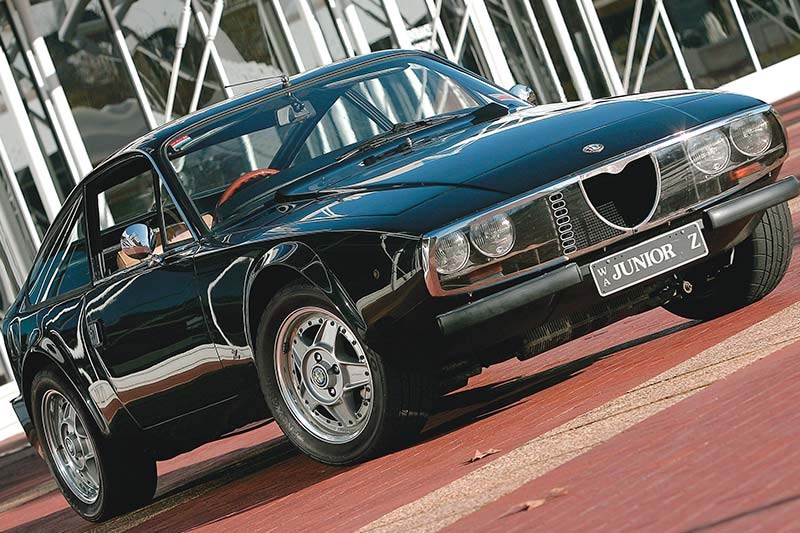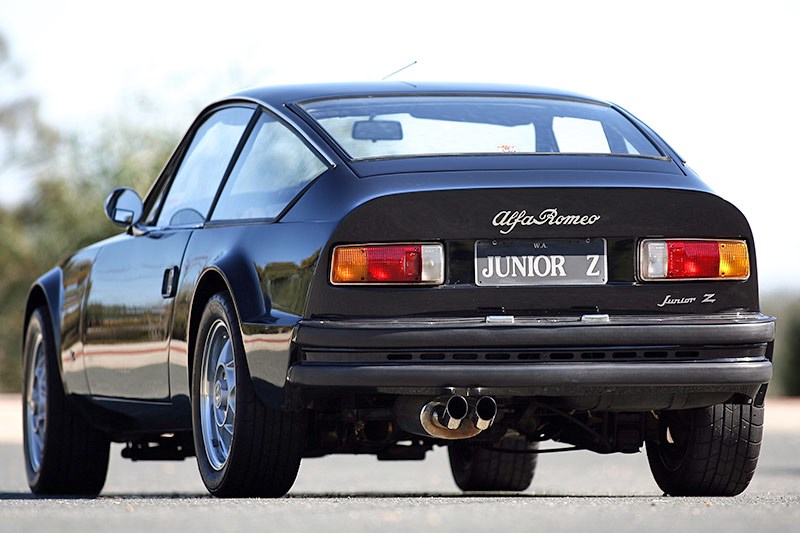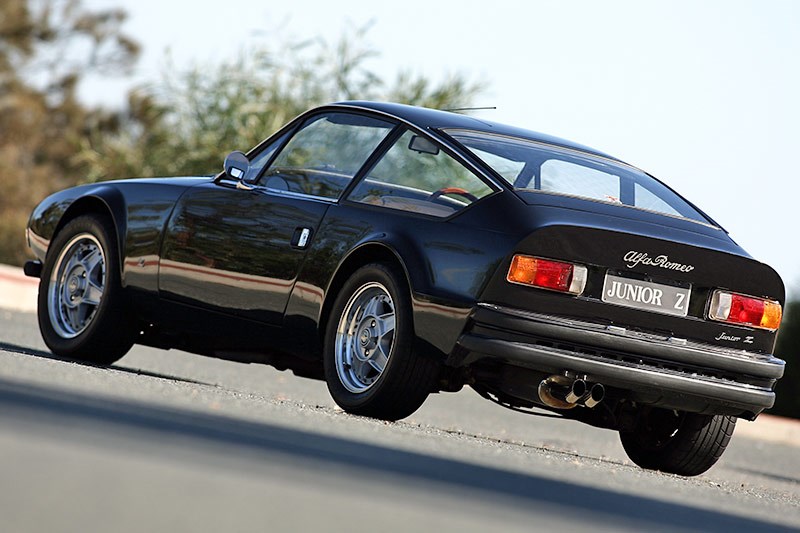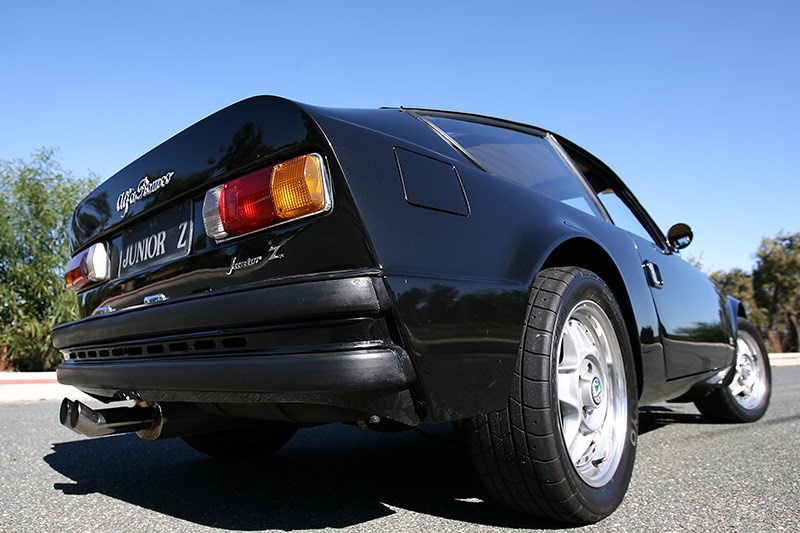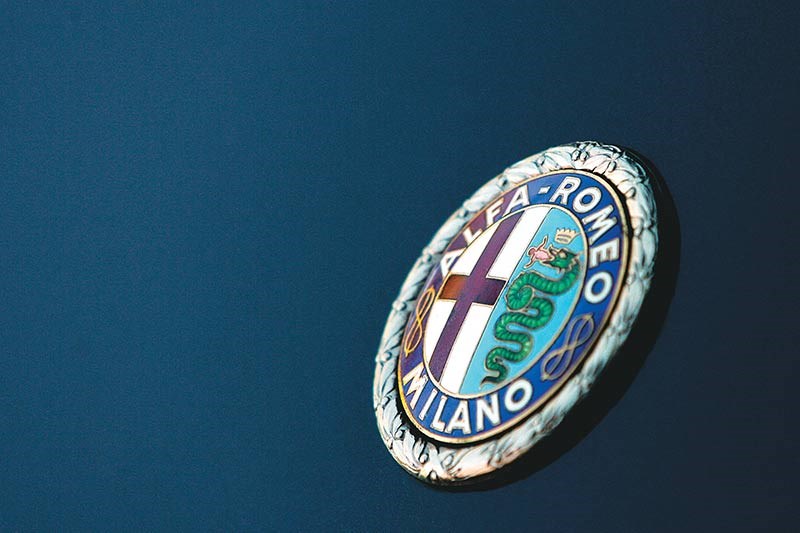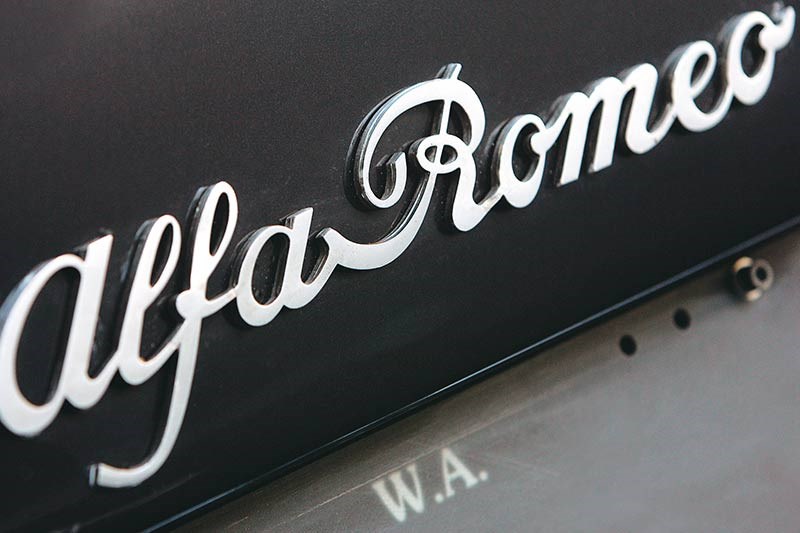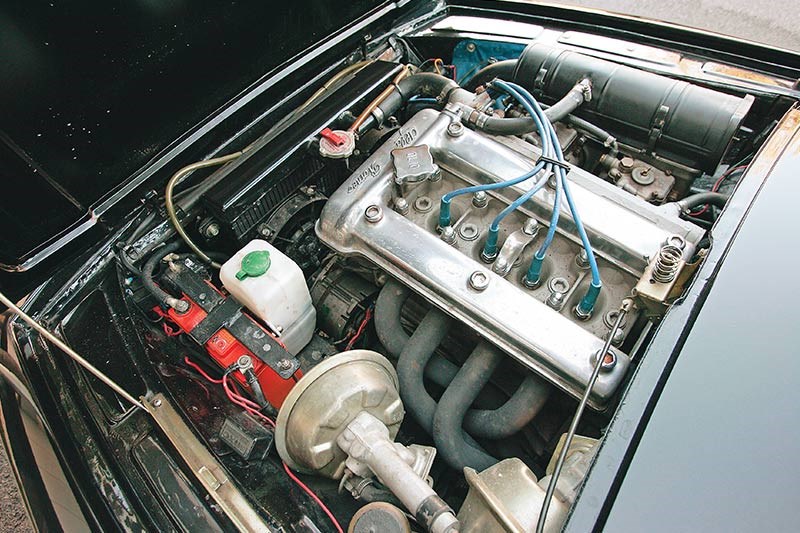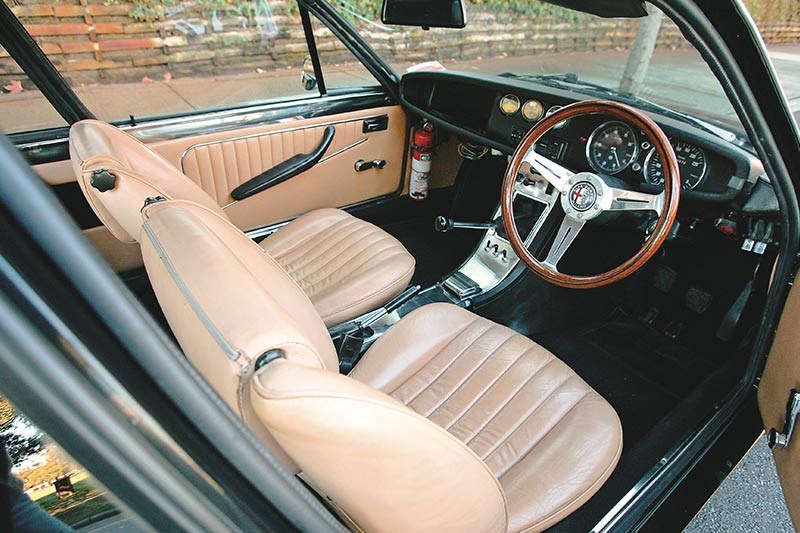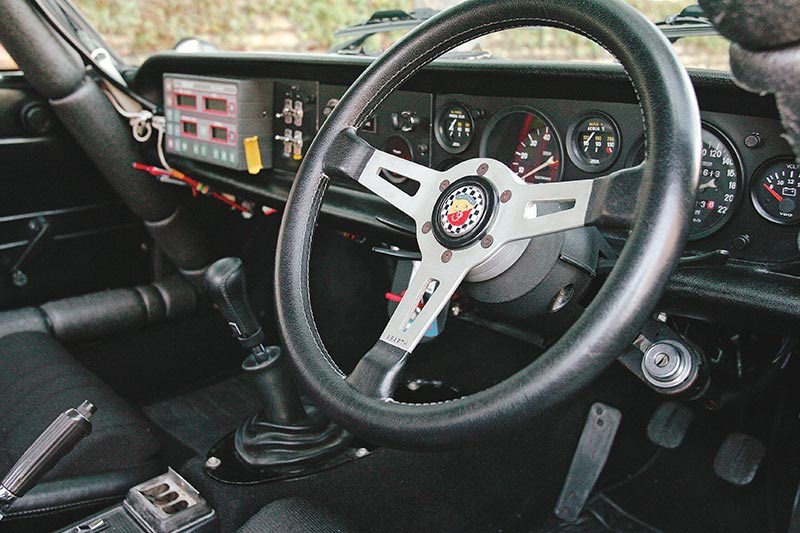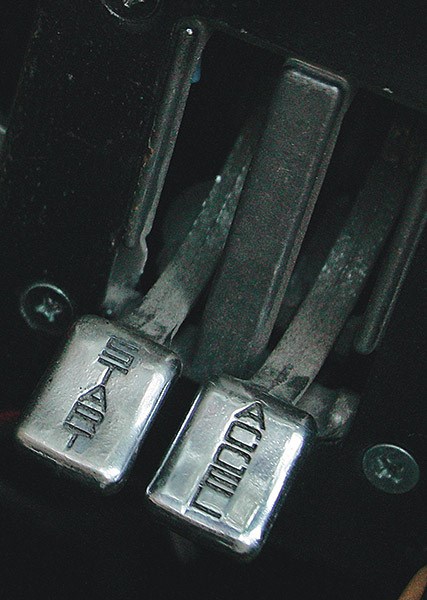 There was a time when customers could clothe their motors in designer outfits. We take a look at three coachbuilt classics
From Unique Cars issue #264, Aug/Sep 2006 
Alfa Romeo Junior Z
Carrozzeria Zagato was started in 1919 in Milan, where Alfa Romeo and several other makers were based. Ugo Zagato worked in the car industry until WWI when he learned many of the lessons of light weight and aerodynamics while working in the aeronautical field. His own company made bodies for a variety of cars, specialising in aluminium and in the early-1930s gained wide recognition for its sports Alfa Romeos which today are highly prized.
After WWII, his son Elio joined the firm and made his mark by utilising the new technology of curved glass. Not only for windscreens, but side windows curving into the roof in 'Panoramica' models became a Zagato hallmark. Most Zagato cars in that period were based on small Fiats.
| Read next: Alfa Romeo JZ - reader ride
Zagato also built the bodies for Alfa Romeo's all-conquering 1950s Grand Prix cars.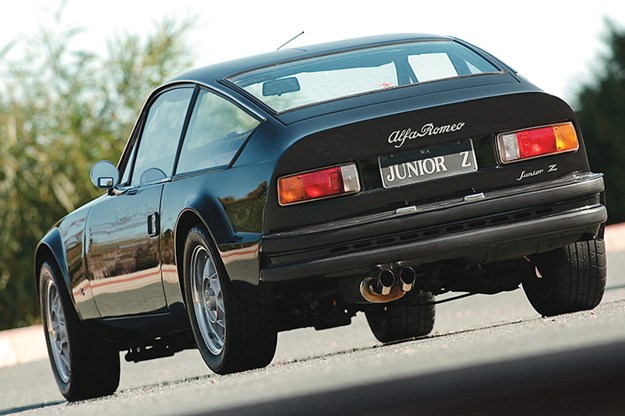 Zagato's forward-looking styling raised eyebrows when new but has aged gracefully 
By the mid-'50s their road cars began taking on a sleek elegance, with some Alfa Romeo, Lancia and Ferrari bodies being very special. Zagato received the job of building the Abarth sports car bodies, which are well known today.
In England, some makers became aware of Zagato's expertise which led to Aston Martin and Bristol both offering sleek Zagato-bodied models.
| Read next: Alfa Romeo SZ & RZ
In the late-'60s two Zagato designs became popular models available from dealers. Unlike the upmarket models which had been offered by Alfa Romeo and Lancia which sold in small numbers, Zagato made coupe bodies based on big-selling cheaper Lancia Fulvia and Alfa Romeo 105 series models. While the Lancia sold over 7000 examples, the Alfa Romeo was less successful in sales, but perhaps one of the absolute high points in Zagato's styling history.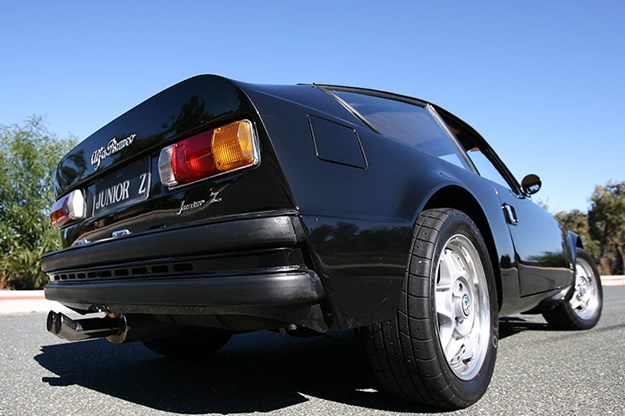 While Zagato had made bodies for several Alfa Romeo marketed models over the years, they had only sold 100-200 of each. The Junior Z would change things, with over 1500 being made between 1969 and 1974.
Alfa Romeo's 105 series was extremely successful for the company. The relatively plain Giulia sedan was designed in-house whereas the popular Giulia/GT/GTV/GTA coupe in all its derivations were Bertone's design work. Bertone also did the exotic 105 series-derived V8-engined Montreal and bigger Berlina sedan.
Pininfarina got the job of designing the sleek Spider – which became the longest running model for both companies.
| Read next: Alfa Romeo 1750 GTV review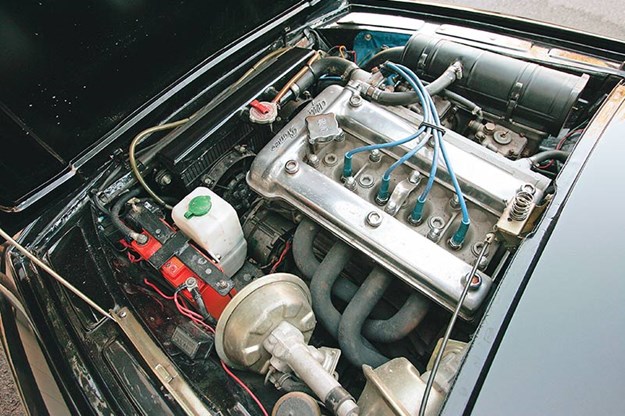 Now fitted with a 2.0-litre engine the Junior Z originally came with a 1300cc twin-cam
Zagato, the smallest of the companies, announced the Junior Z in 1969. They used the short wheelbase floorpan of the Spider, and featured a very modern-style hatchback coupe design. The doors and bonnet were aluminium; the rest steel with very thin pillars and large windows. The two-seater model was lighter than a standard 105 coupe.
Initially it was offered only with the smallest 1300cc version of the famous Alfa twin-cam engine. The selling price however was high, being considerably more than the coupe or Spider. But for that, customers got a chic stand-out car – which an owner was unlikely to see elsewhere on the streets.
The styling was considered a little controversial at the time. However, with the benefit of hindsight, and seeing so many cars which have followed Zagato's lead – the long, low bonnet, high, chopped tail and deep windows – make it a much more acceptable shape today.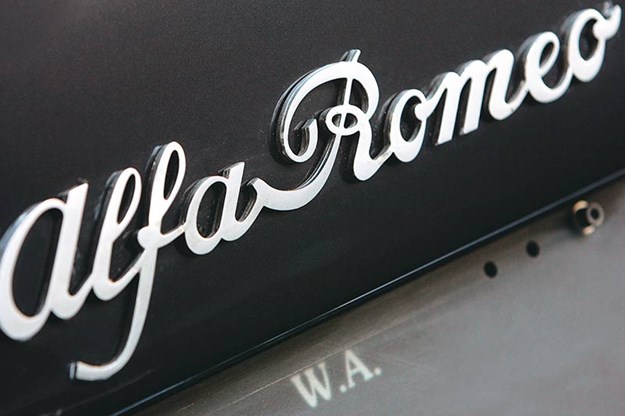 Perth's Sam Calabro is a committed Alfa Romeo 105 enthusiast. "I've had 105s since I was 22. Some were absolute bombs and some were quite good cars – I guess I've had 15 to 20 of them," he recalls.
Among them have been a rare GTA and this beautiful black Zagato model. He's also enjoyed many other rare and desirable cars (several E-Type Jags, Porsches, an Alpine A110 – there's a gorgeous V12 Ferrari in the stable at present), but he keeps coming back to the 105s.
He'd long admired the Junior Z. "I went to Europe about seven or eight years ago and tried to buy one, but couldn't find a decent (example). Then this car came up in Sydney and I bought it," he says.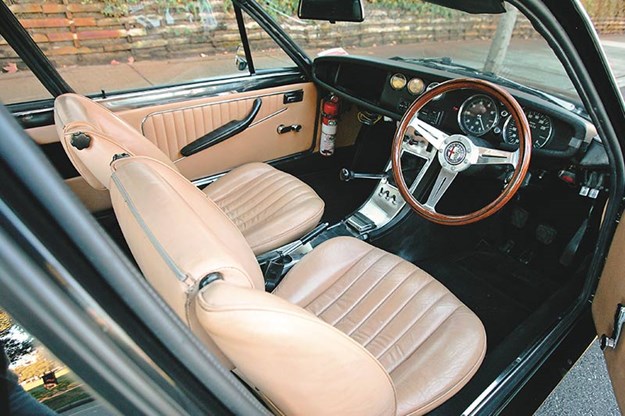 The car had been one of a pair brought into Australia some years before, the other being a later 1600 version. Originally delivered in Germany, it was like all Junior Zs – left-hand drive.
Today the car presents extremely well. A set of bigger Simmons wheels in a Ferrari-esque five-spoke design replace the original steel wheels.
There are plenty of lovely styling details – probably none more unusual than the clear acrylic headlight covers which also form the grille. The column of slots to one side and the traditional Alfa grille-shaped cut-out are very showcar-like.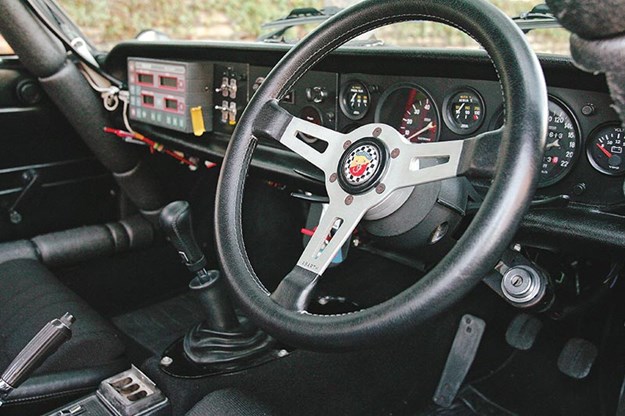 The interior is unique to the Zagato, and features polished aluminium door cappings and console. Typically 105, the gearstick base is almost at the top of the centre console and the pedals are floor-mounted. The novel headrests swing around out of the way to become the seat-top. The ultra thin pillars and low window line make it feel very spacious inside.
While this particular example is fitted with a later 2.0-litre engine, it's very much like a normal Alfa 105 to drive.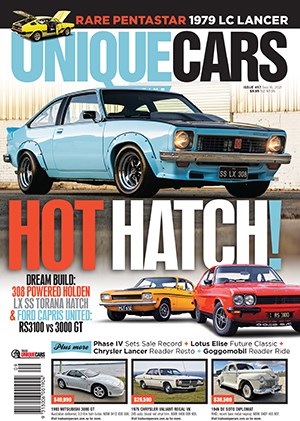 Subscribe to Unique Cars Magazine and save up to 42%
Australia's classic and muscle car bible. With stunning features, advice, market intelligence and hundreds of cars for sale.
Subscribe