1962 Dodge Phoenix review
---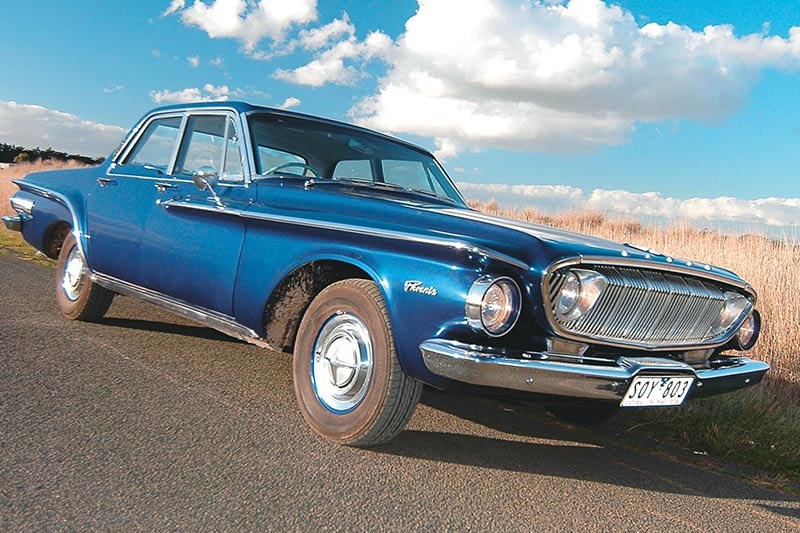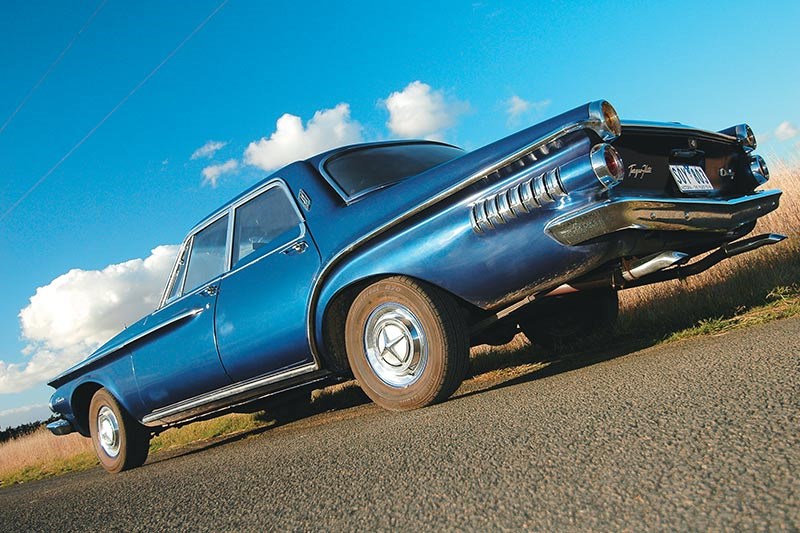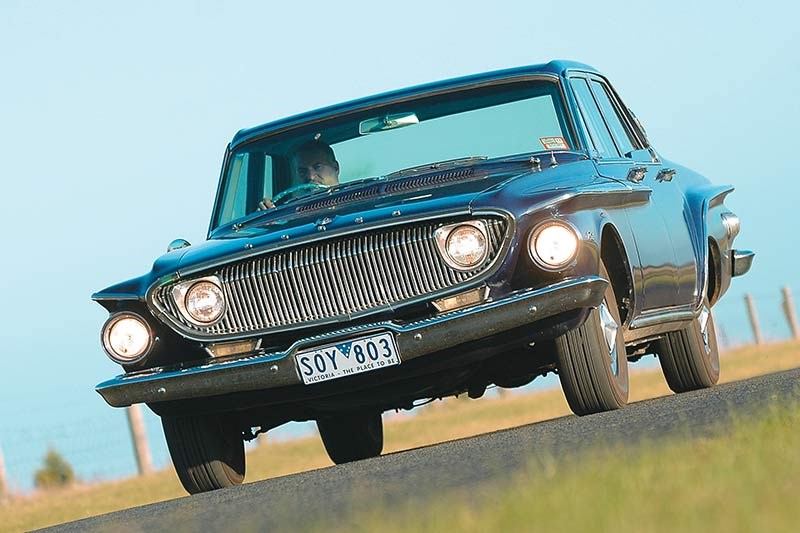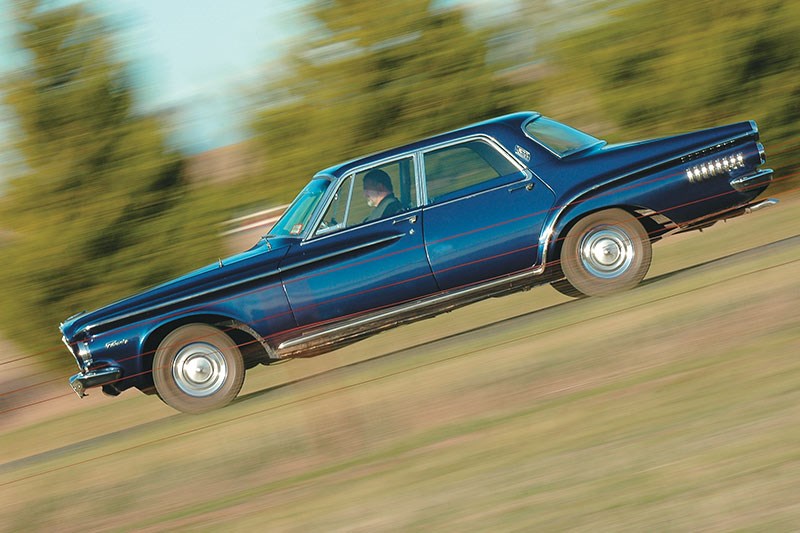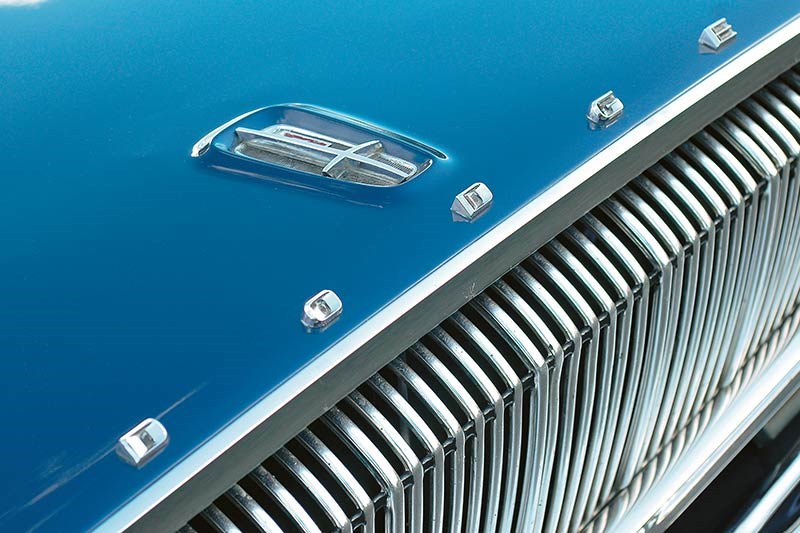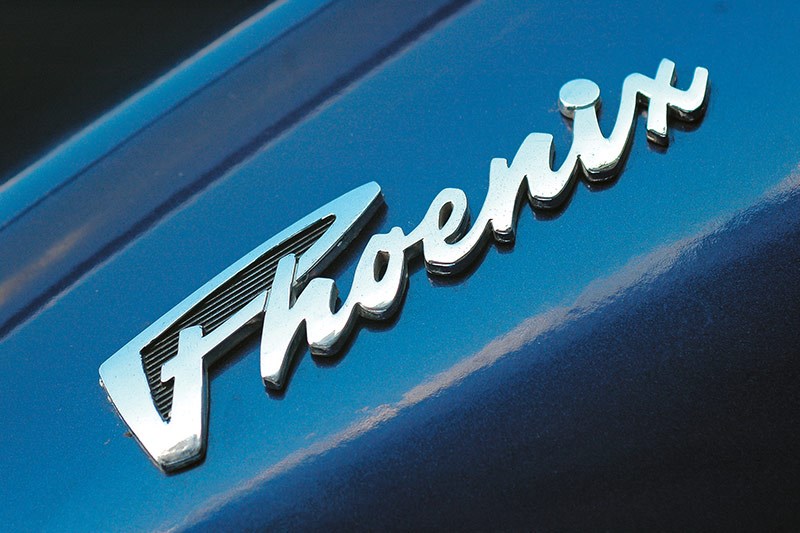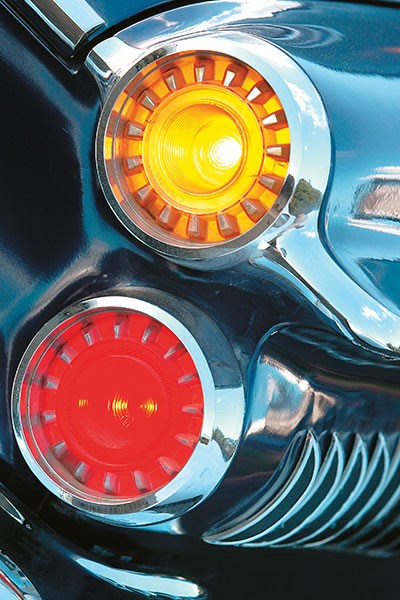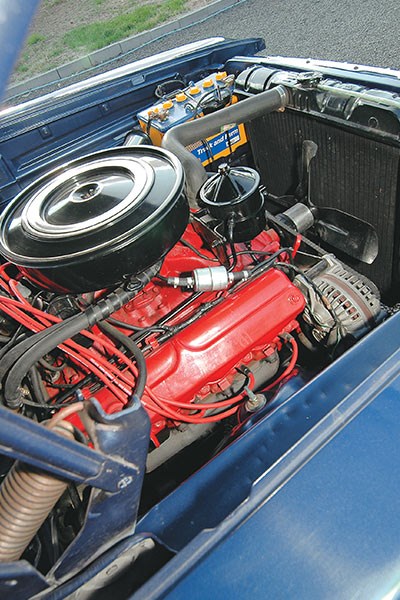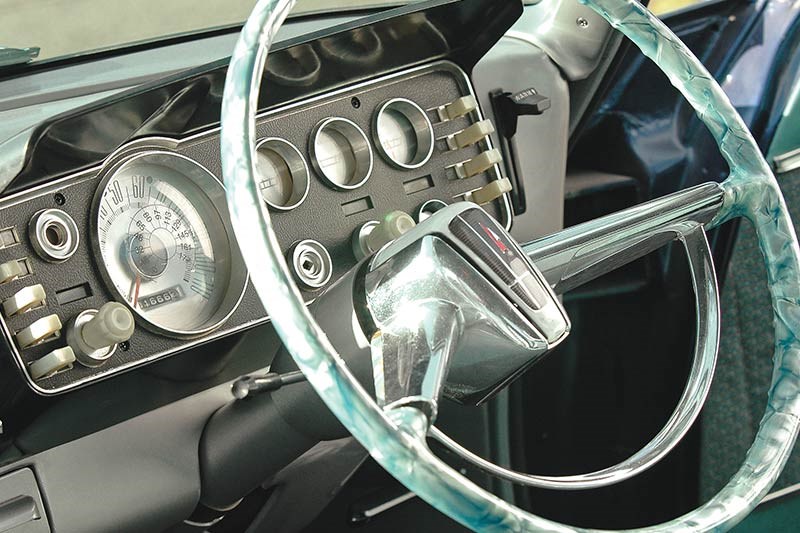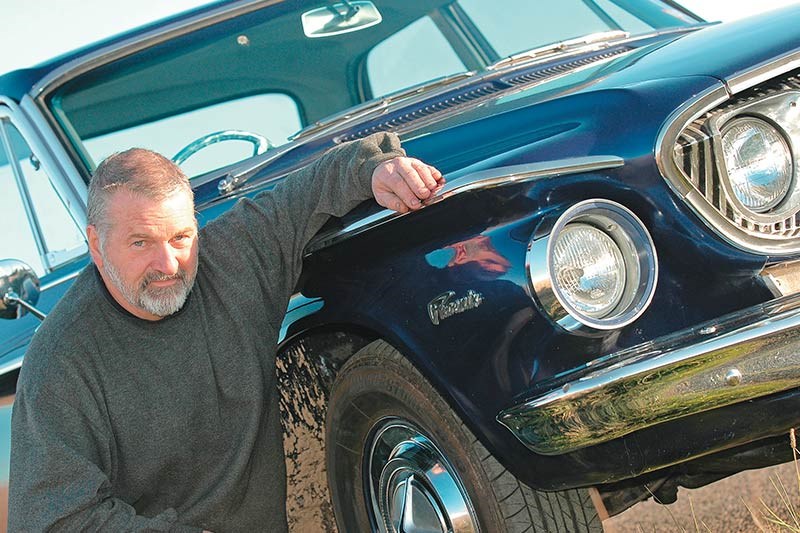 Dodge once stood for rugged reliability
First published in Unique Cars #264, Aug/Sep 2006
Dodge Phoenix
Pinpointing what the Dodge name means to Australians is elusive when very few cars or trucks sold in Australia after WWII under the Dodge name were actually Dodges. Our featured 1962 Dodge Phoenix is one of the few Australian-assembled Dodge models to resemble a current US model but even then its right-hand drive dash was based on a Plymouth. Alongside the Australian Chrysler Valiant based on a US Plymouth model in local showrooms, they at least shared a family look inside and out.
Perhaps the most compelling image of what Dodge once stood for in Australia is captured in a photo gallery at Lake Mungo, the remote NSW desert site that threw the origins of mankind into debate after a 26,000 year-old skeleton was unearthed there in 1969.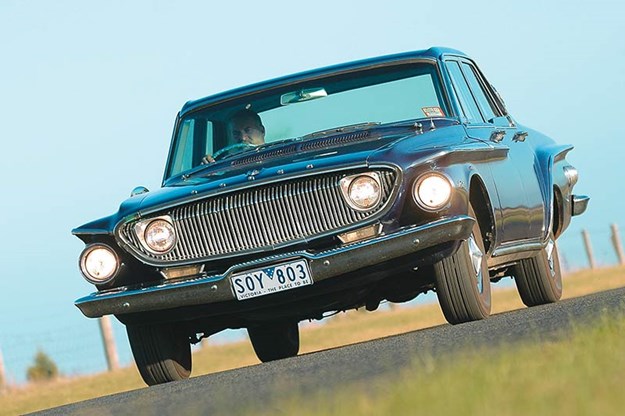 Fussy front and rear styling was an acquired taste
Before Lake Mungo's delicate environment had been farmed to destruction, the property had yielded a fat enough wool cheque for the local landholder to buy a new Dodge only 15 years earlier. It was an event recorded in some detail. After I cycled around what was left of his desolate, windswept sheep station, I came away with a sense of what a new Dodge might mean to someone who was living beyond the reach of normal services.
| Read next: 1960-64 Dodge Phoenix buyer's guide
The compact ruggedness of these local Dodges in combination with their simple, long-lived and reliable side-valve sixes took over where an FJ Holden ran out of road. As the Americans tired of the stubby and plain 1953 Plymouth shape, Chrysler Australia manufactured this body locally and fitted local variations of US grilles, taillights and brightwork to create Plymouth, Dodge and De Soto versions of the same car.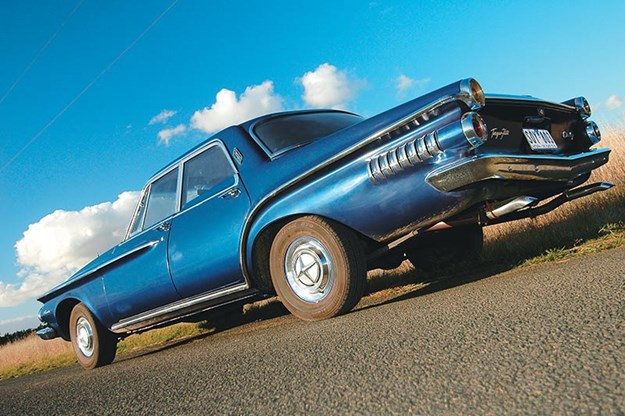 These different models were intended to supply separate dealer networks but it was all rather futile when they were the same. Although Dodges from this era are sometimes called 'Plodges', some clever exterior trim and tri-colour paint schemes positioned the Dodge version as a cut above.   This trio found a steady niche between the Holden and its British rivals and the larger and flashier Fords and Chevrolets right through to 1957. Most Australians had no concept of the wild hemi V8 Dodge performance models that Americans enjoyed during this era.
Even in 1957 when these models were seriously out of date, Chrysler still didn't abandon the 1953 Plymouth. After adding extra glitter, fins and chrome, Chrysler intended to launch three new versions under each badge until common sense prevailed and it was launched as a Chrysler Royal.
| Read next: 1961 Dodge Phoenix - reader ride
There was a bizarre period in 1958 and 1959, when full-sized current Plymouths, Dodges and DeSotos imported from Canada supplemented the Royal. These massive new models which rivaled the tank Fairlane only confused Australian buyers when they were far more lavish, expensive and modern than the antiquated local Royal that wore the flagship Chrysler badge.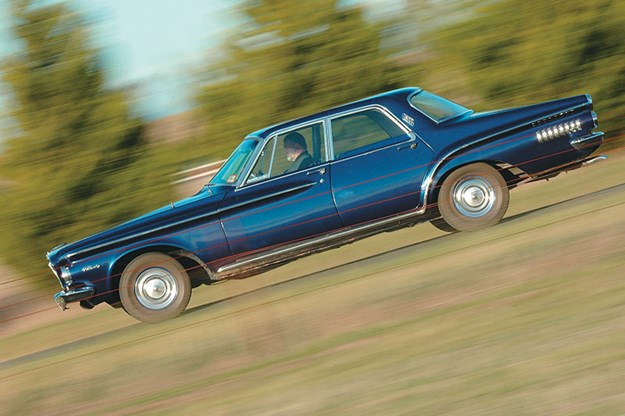 Dictated by the US Police Force Phoenix was wide and low resulting in good road manners
As sales struggled, Chrysler redoubled its efforts to lift the Royal with styling cues from these later imports which only exposed its stubby and narrow 1953 origins. Before the Royal ran out of momentum and the last examples were cleared in 1964, the Dodge name became the new focus of Chrysler Australia's prestige efforts in the 1960s.
Chrysler paid dearly for its undisciplined 1950s sales strategy and almost disappeared from local sales charts. Choosing the Dodge Phoenix name which soon became independent of any US model then combining Chrysler and Valiant names for a prestige new Holden rival was inspired. All was well in the world when rural buyers could buy a Dodge again and Valiant buyers enjoyed immediate top shelf status with the Chrysler badge.
This could only happen after US Dodge dealers lost Plymouth and a new 1960 Dodge Dart model based on the mid-sized Plymouth had to be rushed into production on a wheelbase mid-way between the compacts and the full-sized US models. It was smaller than the big US imports but didn't look it hence it was perfect for the local market.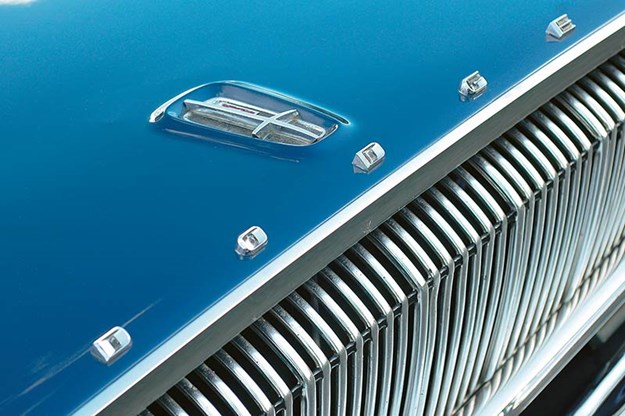 The top level Dart Phoenix was given a RHD Plymouth dash and the local Dodge revival began with the Phoenix Luxury Liner. It was also a huge success in the US where it almost killed Plymouth sales. The Australian Phoenix followed the 1961 US upgrade on the same 2997mm wheelbase and was a wild alternative to the conservative 1961 Chevrolet and the ageing 1959 Fairlane.
Before the 1962 arrival of the new compact Fairlane could expose it as too big, US Dodges unexpectedly went through a dramatic change that killed US sales but made them even better for Australia.
Because Chrysler US expected Chevrolet to downsize its range in 1962, the 1962 Dodge Dart wheelbase was slashed back to 2946mm. This was Australia's favourite big car wheelbase as defined by earlier Customlines and later Fairlanes.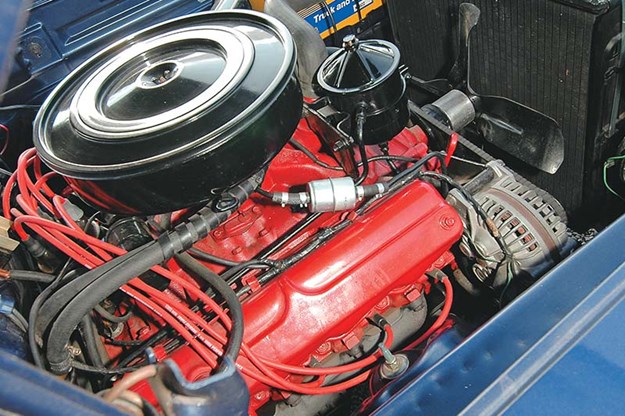 Plenty of performance was to be had from Phoenix's 5.2-litre engine
Based on the first B-body US Dart, the 1962 Phoenix was effectively a giant Valiant A-body which left it much lighter and seriously quick with the 5.2-litre V8. Its wide track and low centre of gravity dictated by US police requirements earned it a global reputation as one of the best handling cars to come out of the US.
When Chevrolet didn't downsize and introduced its second Chevy II line, this smaller US 1962 Dodge range flopped after it was left looking too similar to the budget Valiant. In Australia, its size and looks were its big appeal. Local stock sold out four months early hence its desirability today. It also sealed the local Royal's fate.
In the US, the Dart badge was transferred to Dodge's version of the second generation Valiant and the Phoenix badge was dropped. In Australia, the Phoenix badge was applied to the new mid-sized US Dodge Polara for 1963 on a wheelbase boosted by over 100mm but disguised by a trim new look.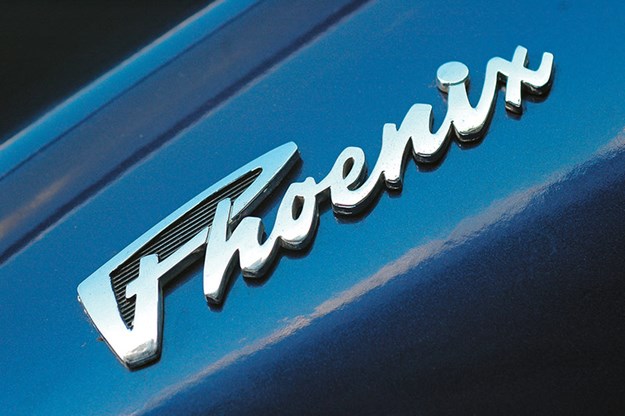 Local styling changes for the 1963 AP5 Valiant and a Plymouth RHD dash in the Phoenix again linked the two new models. The 1964 Anniversary US Polara upgrade was more of the same with even stronger links to the local Valiant look. As local Dodges then went down a different path, it was the last real Dodge.
In 1965, the first new C-body Plymouth Fury was launched in the US. Its stacked headlights gave it continuity with the last Chrysler Royal and leveled it with similar looking premium local Pontiac and Ford Galaxie models. Its wheelbase came back to 3023mm.
Because its styling was trimmer than the latest Ford and GM rivals and more exciting than bland 1965 Dodge models, it was rebadged as the local Dodge Phoenix. At last, it had a dash that matched the US model and lavish Valiant Regal trim introduced in the 1963 Phoenix was upgraded. The 1966 facelift was icing on the cake with radical new bucket seats and a grille that linked it to local Valiant upgrades.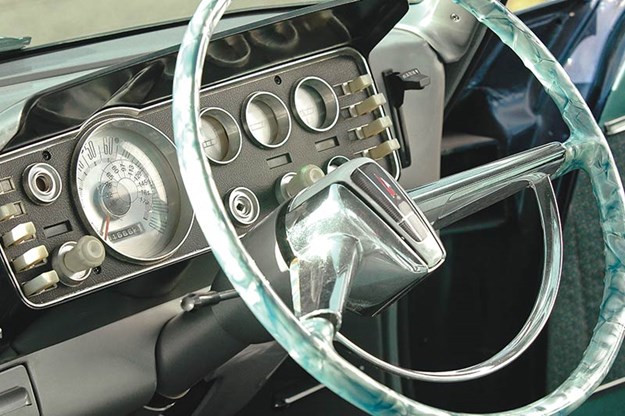 Right-hand drive dash was based on a Plymouth model
From there it could only go downhill as the US Plymouth Fury became slabbier and flabbier. From 1969, 400 Phoenix hardtops and sedans were individually numbered each year when that was all Chrysler sold. Although the final 1971 models were judged the best of their kind, the last CKD kits never left their crates and were sold off as parts. Like all the other local Yank Tanks, the Phoenix was replaced by a local long wheelbase model, the Chrysler by Chrysler.
 The Dodge name continued on a plain but hard working range of light trucks that shared their cabins with local Internationals. If that wasn't enough, a stripper industrial version of the Valiant ute was badged as a Dodge into the late-1970s, long after the Phoenix had ended.
As Dodge returns to the local market, today's marketers might find that the strong local equity in the Dodge name was squandered long ago.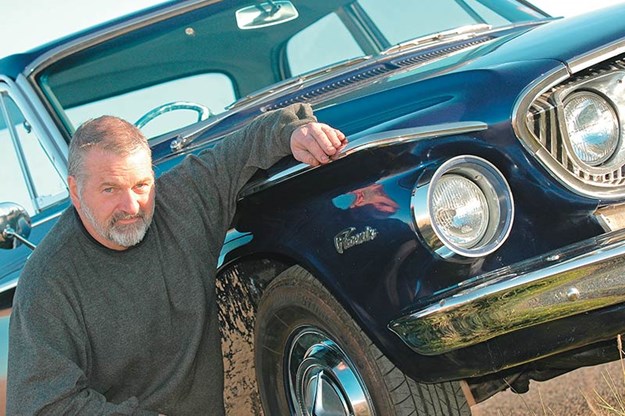 Our feature car:
Construction manager Peter Littlejohn is the owner of our featured 1962 Dodge Phoenix. Like many Australians, he wanted a 1962 model because of its close styling links with the icon R and S-series Valiants yet it is not as common when there are only seven registered in Victoria. He finds its extra exclusivity, performance, tidy handling and smooth ride are as appealing today as they were when new. Although parts supply is good, Peter notes that it gets a little thirsty if you access the power. 
Unique Cars magazine Value Guides
Sell your car for free right here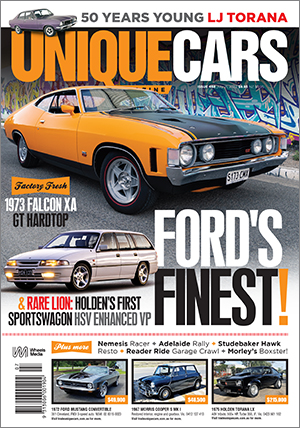 SUBSCRIBE TO UNIQUE CARS MAGAZINE
Get your monthly fix of news, reviews and stories on the greatest cars and minds in the automotive world.
Subscribe