Restomod 1958 Chevrolet Corvette C1
---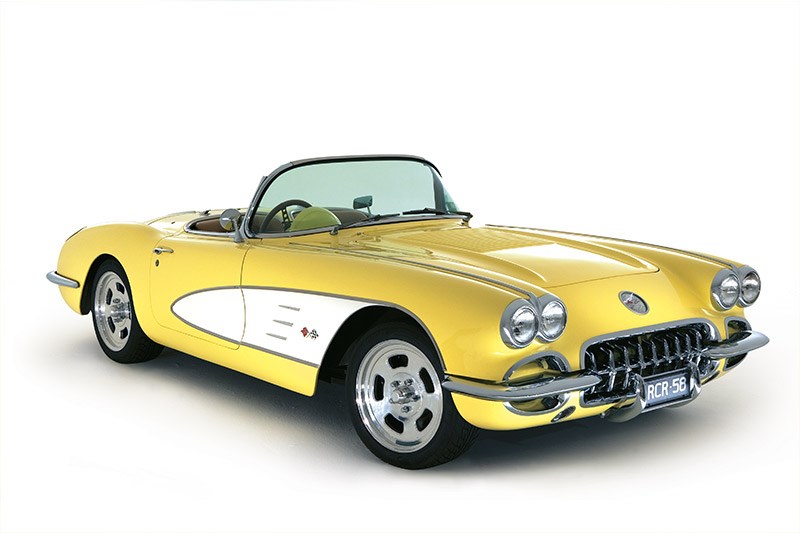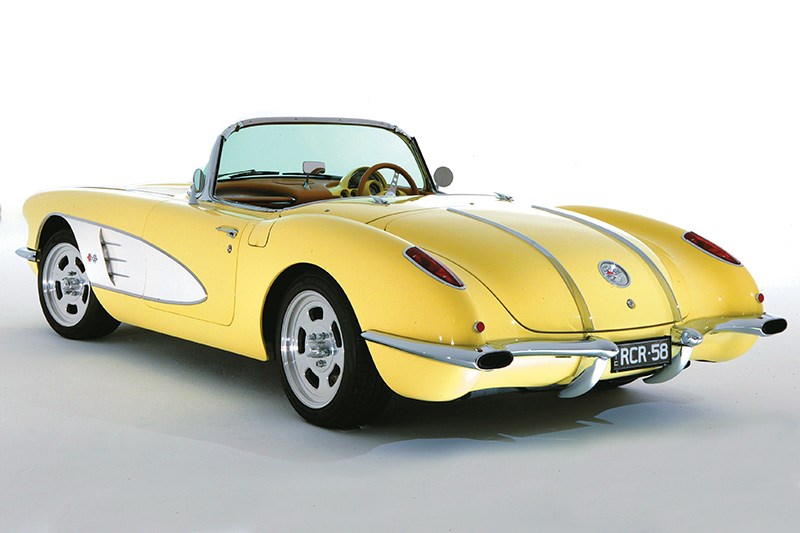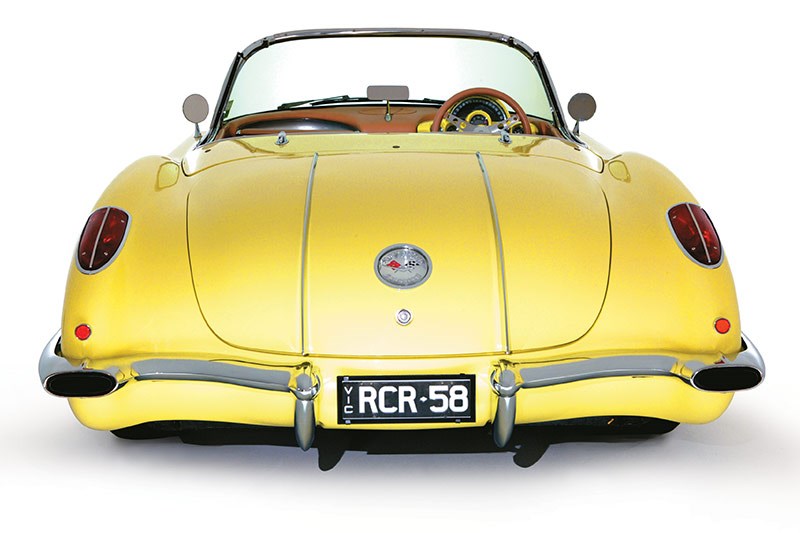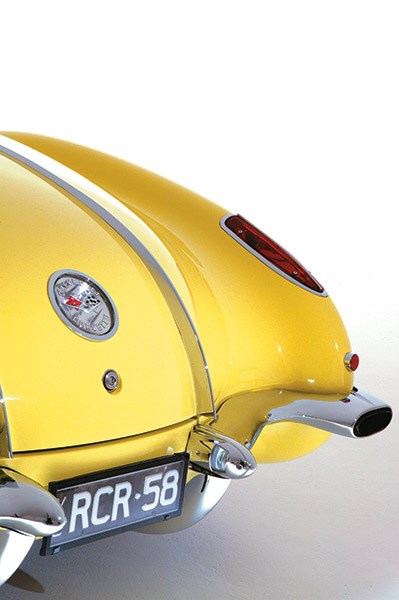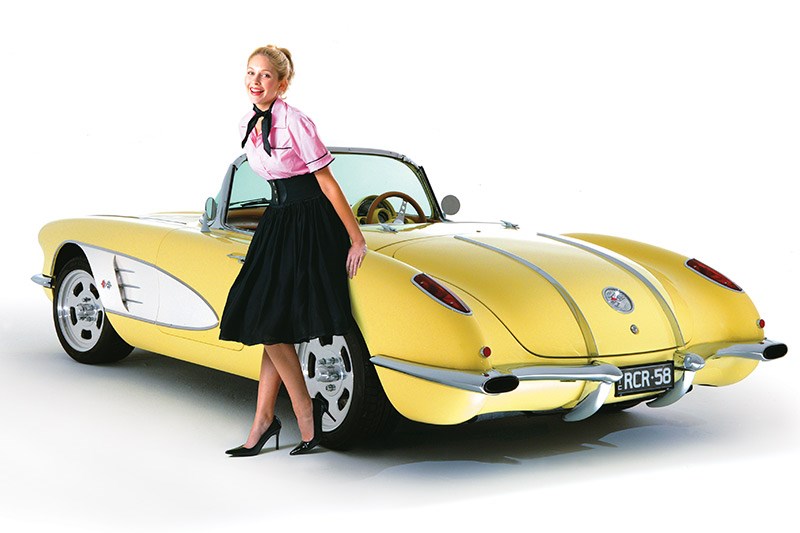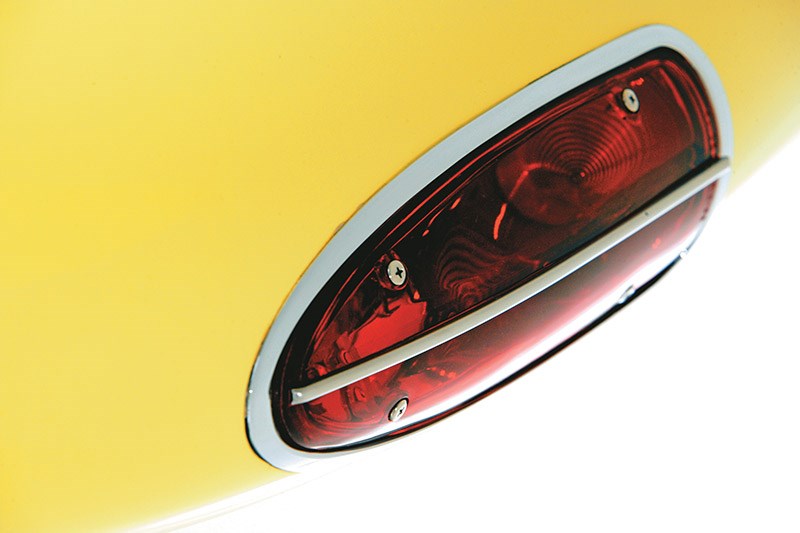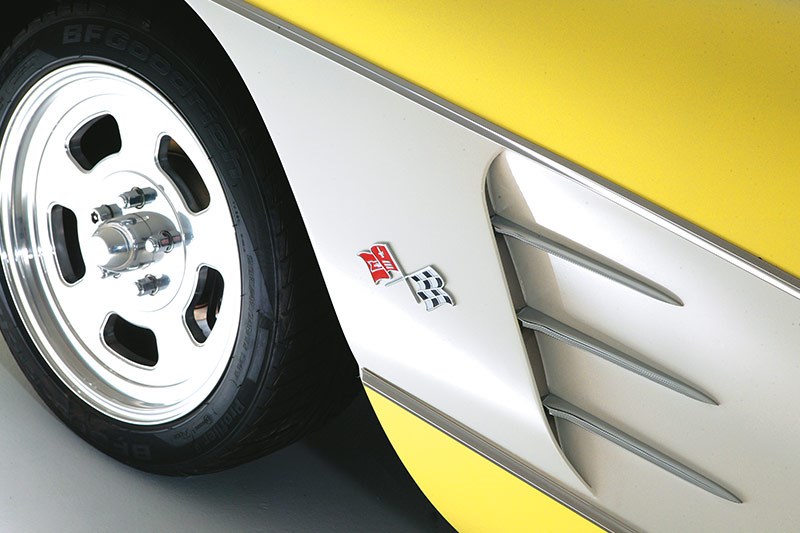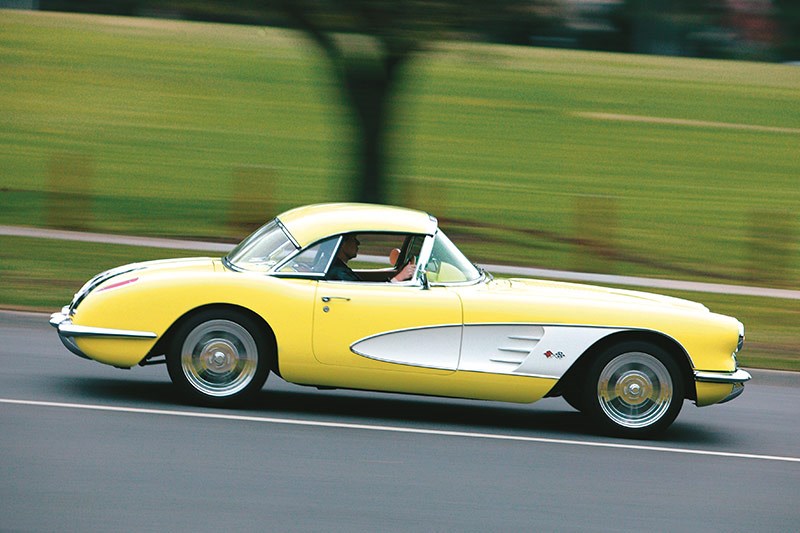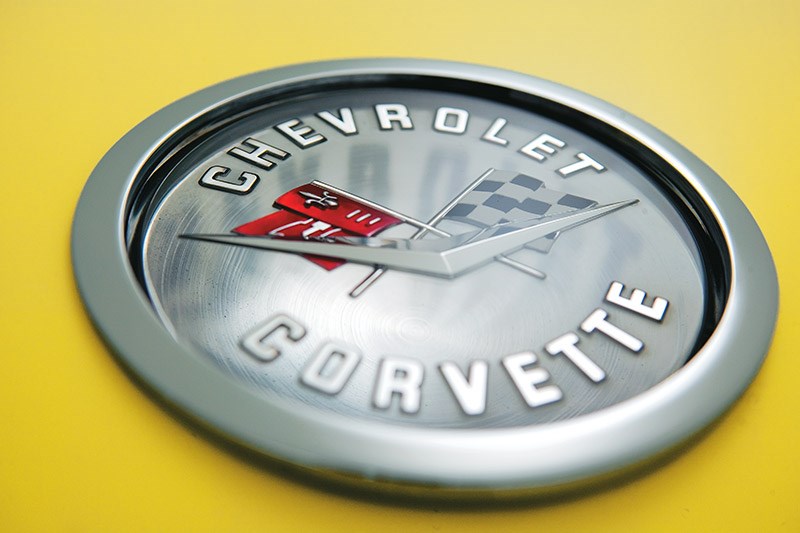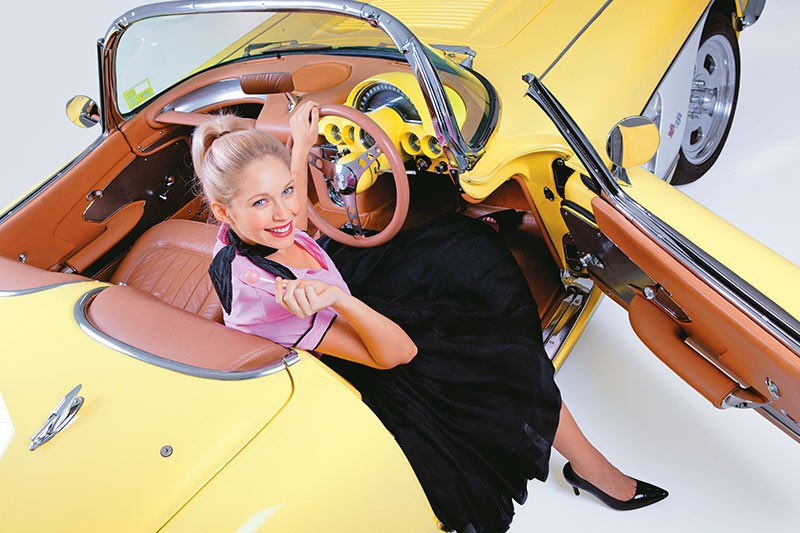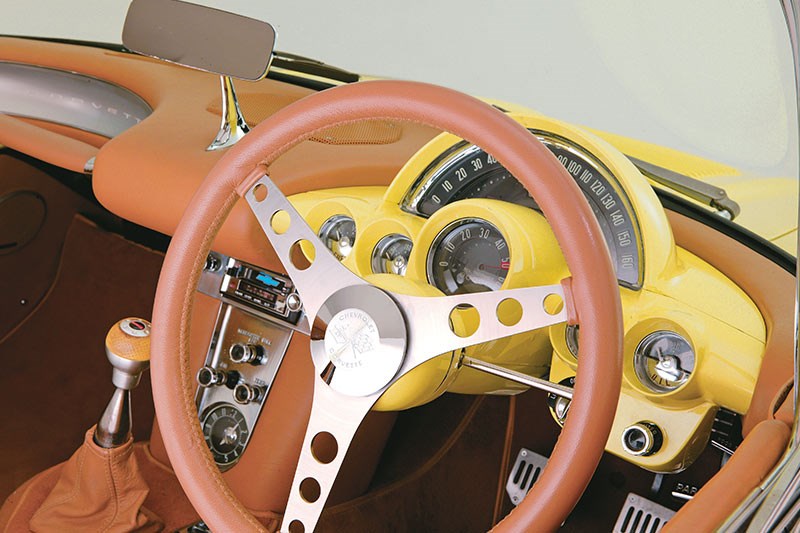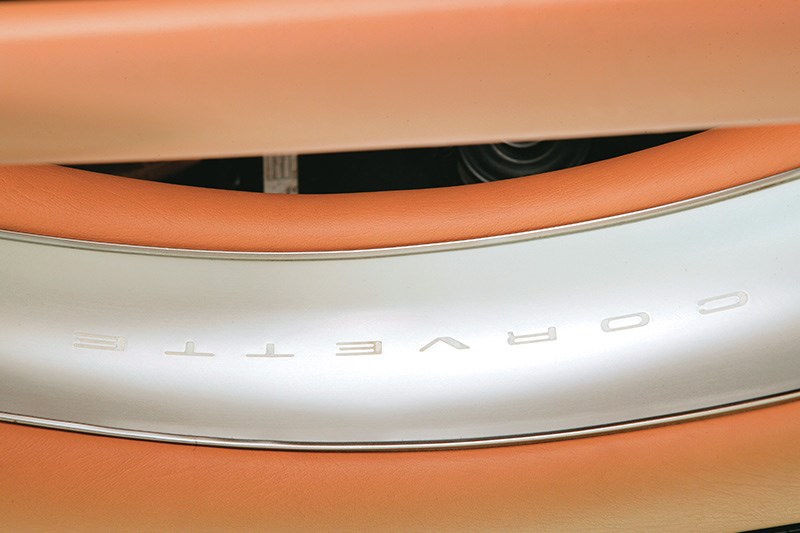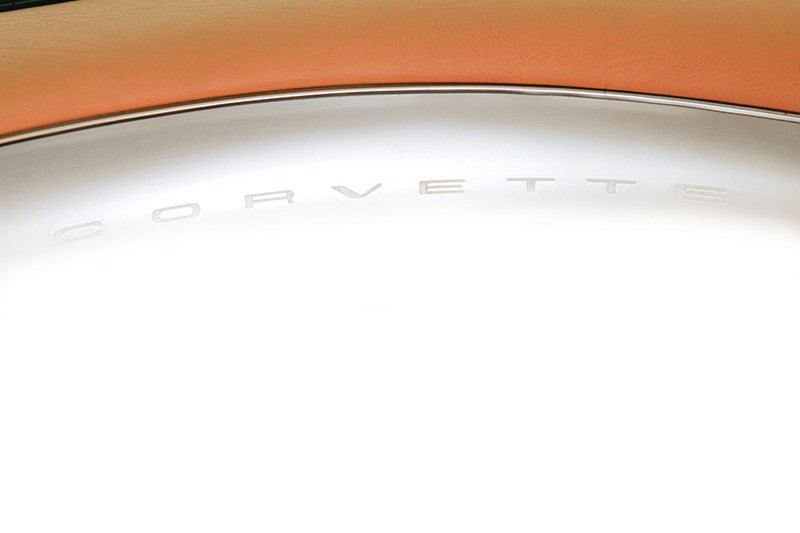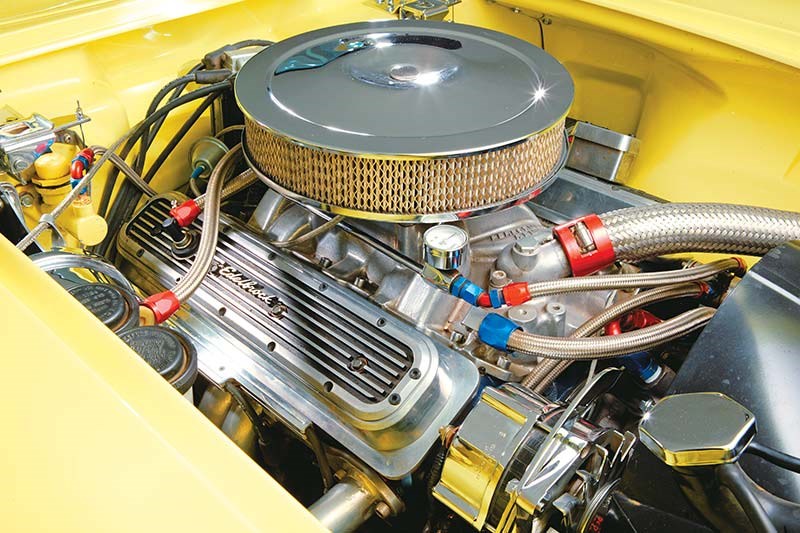 Updating a cool American cruiser with modern mechanicals was the only way to go for one enthusiast
From Unique Cars #261, Jun/Jul 2006 
1958 Chevrolet Corvette
The Safeway B-Double demanded attention as it swung its Kenny combo across peak-hour traffic, but the raucous blast from its air horns were directed at just one car and I was sitting in it.
As Rolling Stone Keith Richards said famously after his recent tropical tumble, "It's good to be here; it's good to be anywhere!" And anywhere behind the wheel of this Panama Yellow '58 Corvette is the place to be.

Nearly 50 years after Aretha Franklin called for RESPECT, this early 'Vette still commands it for its spectacular styling. But while many '50s classics spin heads, they're tedious to drive on today's roads. This one is very different. It's a re-invigorated 'Vette, thanks to a healthy dose of modern technology.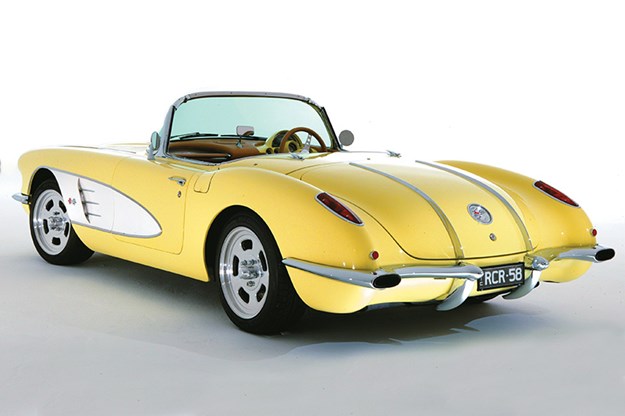 Five years after its unsteady birth in June 1953, 'America's first sports car' had turned the corner and was beginning to be taken seriously. An all-new fibreglass body with more integrated styling in 1956 and the option of a fuel-injected 283ci V8 with a serious 211kW the following year, had turned the previous dribble of early Corvette sales into a relative torrent.
| Read next: Chevrolet Corvette C1 (1953-1963) review
But it was the revised '58 'Vette with its four headlight styling and even more muscular 216kW 'fuellie' option that stirred the loins of nearly 50 percent more enthusiasts.
Melbourne's Rob Reeves, like many Baby Boomers, lusted after one as a boy. But again like many 'Boomers', it was much later until time and money allowed such an indulgence.
As a director of a successful publishing business, Reeves in 2000 was looking for a hobby car, but his interest intensified after his maintenance manager Jeff Milsom helped a fellow director restore an early Porsche 356.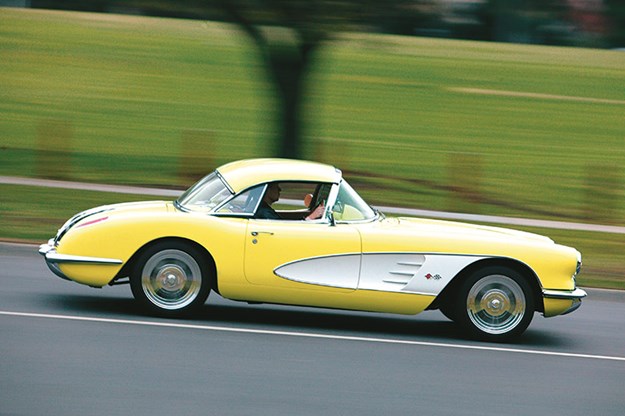 Sweet curves! Modern updates endow this '58 Corvette with terrific performance and modern handling 
After discussing the options, Reeves said to Milsom: 'Let's do a Corvette'. They trowelled through the pages of Unique Cars and found a left-hand drive '58 model for sale in a Ballarat backyard.
| Read next: 1958 Chevrolet Corvette C1 Reader Resto
"It was pretty much a basket case," Milsom said. "Just about every panel had some sort of damage and there were about 25 coats of paint on some panels. The engine and chassis numbers didn't match and the interior was upholstered in a nasty diamond-stitch vinyl."
But most of the bits, including all the hard-to-get chrome parts, except the distinctive vertical bars that decorated the bootlid of 1958 models, were still there. So it was a good start.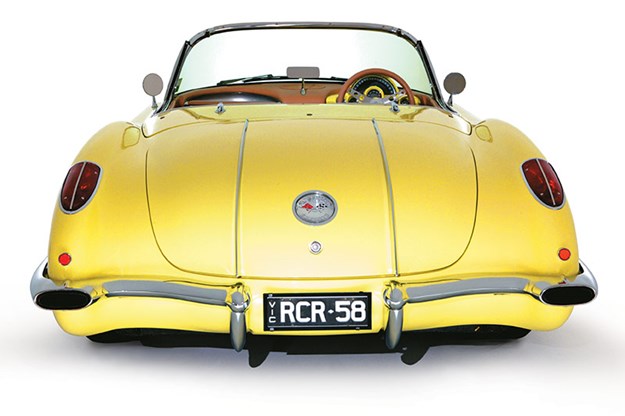 From the rear the 'Vette looks stock standard
The lack of matching numbers wasn't an issue, as from the outset, Reeves made his philosophy clear. The 'Vette's classic good looks should be preserved at all costs, but its '50s technology should be left where it belonged – in the '50s. For an enjoyable and useable classic able to be driven regularly on trips or in traffic, it had to be thoroughly modern underneath its charismatic fibreglass skin. So 'see-ya' to the early-'50s Chevrolet ute suspension, the vague bell crank steering and the antiquated three-speed manual transmission.
Milsom went straight to work in the firm's maintenance shed, slotting the resurrection in between his regular work.
Although trained as a boat builder, he also had a long-held passion for cars and in his spare time had previously worked on Holdens and Chevs, including a 1975 Corvette that he had bought as a wreck and then put back on the road.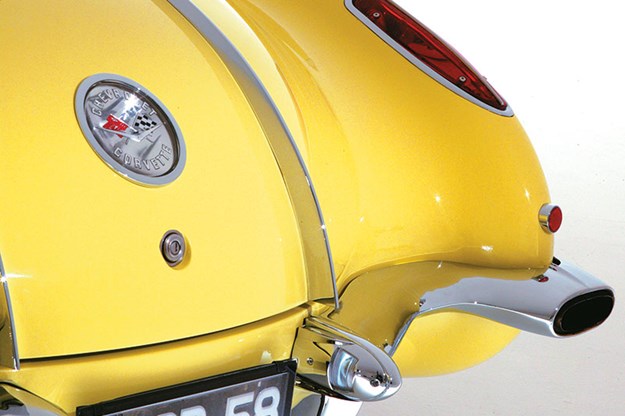 "There are some parallels with boat- building," he explained. "You have to be patient and look after a lot of details."
The previous Porsche 356 project had taught him plenty of that. Despite being his first attempt at a car with such complex compound curves, he produced a stunning yet totally useable result, not an over-restored trophy car as many do.
The Corvette was different though. The Porsche was restored to its original 1958 splendour, while this new project had a liberal freehand element, with Milsom able to suggest and implement solutions within a realistic, but not excessive budget.
The parameters were simple: create a great-looking car that looked like a '58 Corvette, but drove like an early-'80s C4 model.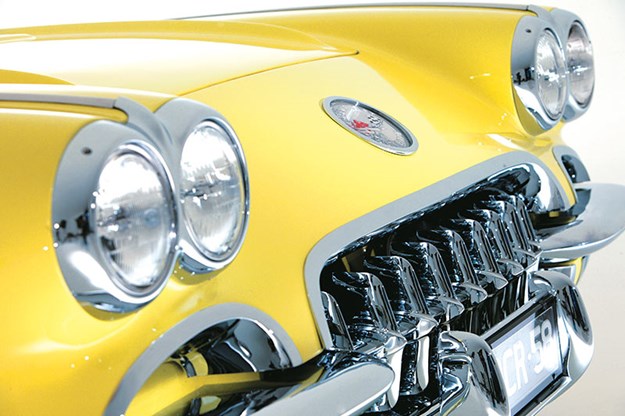 The choice of the C4 for most of the donor mechanicals was simple. 'Vette values slide away rapidly in the 1970s and '80s and parts for the fourth generation model introduced in 1983 are relatively cheap and plentiful locally. Yet with its more modern suspension and steering – which at the time led to claims of it being America's best-handling car – not to mention much better brakes, the C4 provided a simple underbody update.
The starting point of the project was to remove the body, get it bead-blasted, then mount it on a rotisserie to complete the necessary repairs and carry out the conversion to right-hand drive.
Milsom then turned his attention to the chassis. After removing the '50s technology, a 1985 C4 Corvette rear-end was fitted, but attempts to graft on the front-end from a similar car created problems.
"The cross member was too big and ugly," Milsom said. So he built a new one instead and then hung all the C4 suspension on it, with coil-over shocks and springs fitted all-round for good measure. Finally an inverted (for right-hand drive) C4 power steering rack and an update C4 brake package with four-pot pistons, big pads and massive 13inch discs, power-assisted via a Holden Gemini booster, brought the brakes into the 21st Century.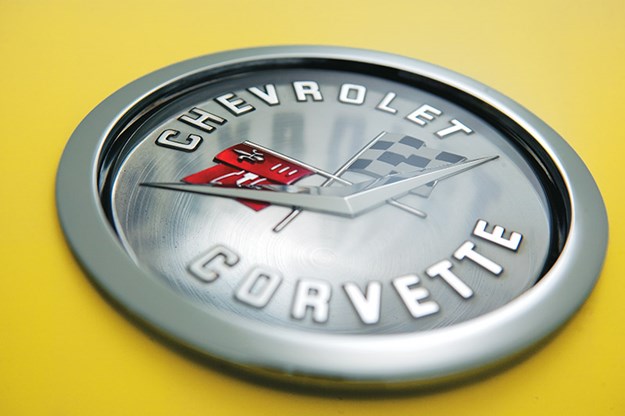 The choice of an engine was easy. Milsom in his home garage already had the beginnings of a 350 Chev V8 that was intended to slot into a '52 Chevrolet Ute he was building, but this was now diverted to the new project.
Starting life as a new 350 four-bolt block with alloy heads, it was sent off to COME (Chevrolet Off-road & Marine Engines) in Caulfield, Melbourne to be fitted with forged pistons and one of their special cams.
A hand-fabricated TRY-Y design extractor system leading into a 2.5inch mandrel-bent twin system followed the route of the original exhaust system, but the larger-diameter pipes made it a squeezy fit in places.
After being HPC ceramic coated, COME matched the exhaust to the newly 'posted' heads, balanced the lot then ran it in on the dyno. The result: 265kW peak power – 48kW more than any production 1958 'Vette ever boasted – and an impressive 545Nm of torque.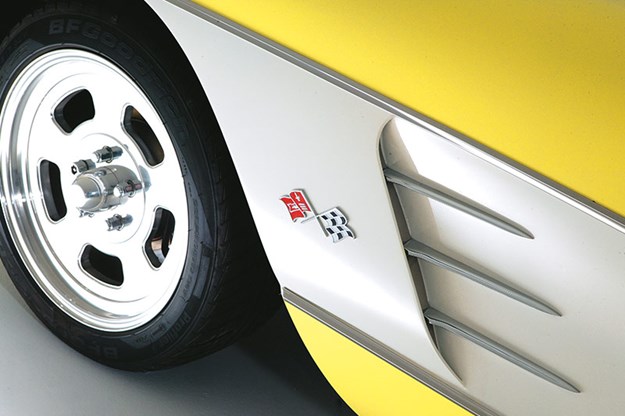 When looking for suitable transmissions, Milsom discounted the idea of a C4 box based on reliability given the extra power and instead chose a five-speed unit from a twin turbo Toyota Supra built to take up to 373kW. It was also a practical choice, as the 'box and the full conversion kit to mate it to the Chev block cost just $3000 all up.
While all this was taking shape, Milsom finished and repainted the body in a superb clear-over basecoat lemon-lime Panama yellow and white.
Then came the wheels. Originally it was hoped to adapt the car's original steel wheels, but the much larger C4 disc brake rotors wouldn't allow any of them to fit without excessive spacing.
He and Rob then looked at a lot of aftermarket wheels but found none they liked. So they decided to make their own, based on the style of a Corvette racing wheel of the era. Neil Stamp in Bendigo turned the centres out of a 45mm thick solid billet and pressed them onto spun 8x17inch aluminium rims.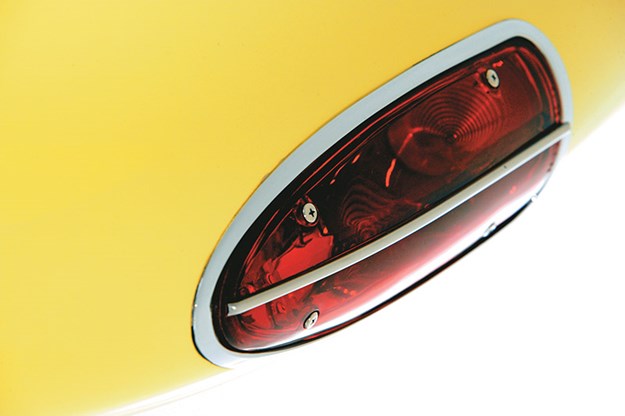 They look superb with their low profile 17inch runner, but there's a small downside. Because of the unusual offset, the valve stems are on the inside of the rim, protected by a small flat plug. So you need to jack the car to check the pressures – not a big deal for a sunny Sunday Chevy.
Inside, Reeves wanted the authentic '58 look, but with higher quality materials. So the original seats were re-shaped for better support before being upholstered in tan leather, while matching Mercedes-Benz carpet lines the cabin and boot. As an indication of quality, the trimmer used Ford Fairlane carpet as the underlay. Chev-lover Milsom says it wasn't requested, but felt it was the right place for Ford carpet!
The dash remains original in most respects, with the trademark big speedo marked to 160mph dead ahead of the driver, over-seeing the smaller rev counter with its engine hour meter. All the gauges are original, albeit with new faces and lenses, while the door trims are brand new reproduction items, from the USA.
The outside might look stock standard, but 350ci V8 with 265kW and 545Nm gives the game away
The final touch was the restoration of the car's original hardtop using an imported kit, while the soft roof and its bows are brand new reproduction items.
The whole project took the best part of three years, on and off, and the 'Vette in all its glory hit the road late in 2003. Look at it from any angle under the harshest light and it looks like yesterday.
But the best part is in the driving. No one but the greatest Corvette fan would pretend that a '58 model in original condition is a realistic daily driver, but Rob Reeves' '58 can wear that title proudly.
Despite running on carbs, not injection, it fires easily from cold with a couple of jabs on the throttle and quickly settles into a smooth idle. The Supra 'box is a little sticky until its oil warms up, but then it's butter smooth and you find yourself nudging it from slot-to-slot with the palm and heel of your hand rather than manhandling it as you would many a contemporary Chevy manual cog-swapper.
To get to and from the studio for its date with our other stunning model, we had to battle an hour of peak hour traffic in both directions. But the only thing that got hot and bothered were the guys in their Monaros and Maloo utes playing dodgems trying to get close for a better look.
Anyone of above average dimensions will tell you that a Corvette cockpit with the original big diameter steering wheel is a little cramped around the knees, but Reeves has fitted a slightly smaller leather-clad three-spoker in the correct style to solve this problem. And the seats, on which you'd usually slop about like oil on water, give reasonable rear-end grip – just as well, as the modern low profile rubber sticks much better than anything built in the '50s.
The other joy in driving this thoroughly modern classic is its performance. With more than 260kW under your foot, you can do a lot more than keep pace with the best of the modern traffic, but there's little need to strut its stuff beyond that. Feeling good in this car comes easy at cruising speeds, knowing that you are gripping the wheel of the dream car of 90 percent of your fellow road users.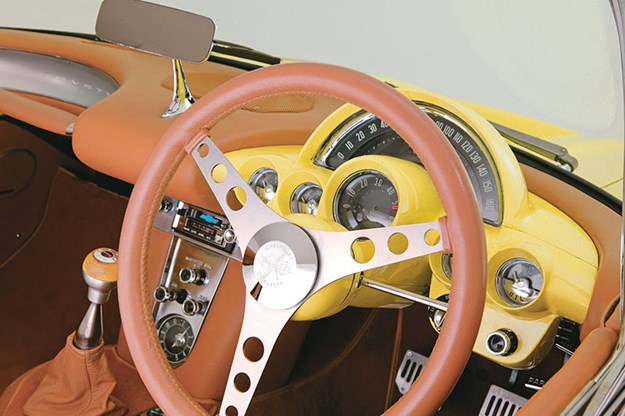 Of course what Rob Reeves and Jeff Milsom have done is hardly new. 'Best of both worlds' upgrades have been going on with early 'Vettes for some time both in the USA and Australia. Unquestionably the most spectacular local example is the black-over-white '58 model of Sydney enthusiast Carey McMahon powered by a 5.7-litre Corvette Z06 pumping out 254kW that knocked them dead at MotorEx in Sydney last year. And we know of several other 'new-for-old' 'Vettes under construction.
The big question for many going this precarious path, lined with deep wallets, countless decisions and many sleepless nights, is whether the angst is worth the result.
Well, consider this. A right-hand drive award-winning '58 red-over-white Corvette that was the subject of a two year body and mechanical restoration, sold at last month's Shannons Sydney auction for $96,500.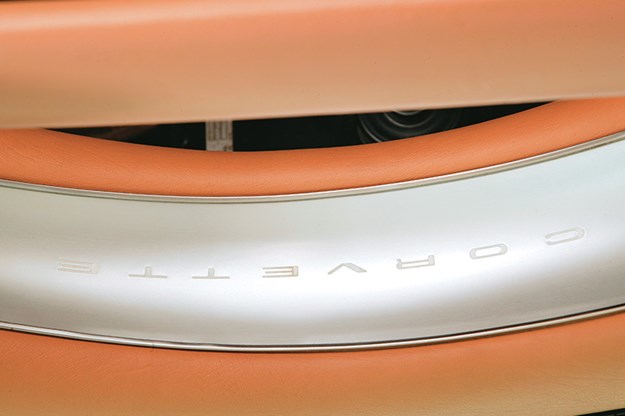 By comparison, a fully-restored '57 Corvette FI (fuel injected) convertible with a 211kW V8 and hardtop recently sold unreserved in the US for A$220,000, while a bodily restored '58 Corvette convertible mechanically updated with a new 261kW LS-1 Corvette engine brought A$208,000.
By that measure, there's plenty of room to let your early Corvette imagination go.
Milsom knows better than most. After finishing the '58, he took a 'tree-change' and moved onto a property with a big shed about 20km from Bendigo where he continues to indulge his Corvette passion. He recently finished a '72 Stingray and has just bought a desirable '65 big block coupe.
We think he's onto something.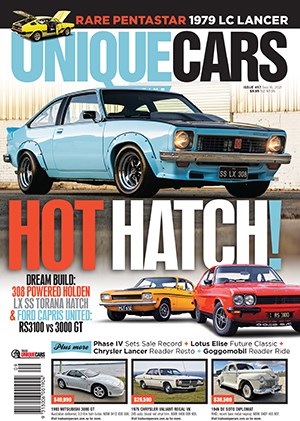 Subscribe to Unique Cars Magazine and save up to 42%
Australia's classic and muscle car bible. With stunning features, advice, market intelligence and hundreds of cars for sale.
Subscribe