Mazda R100 coupe review
---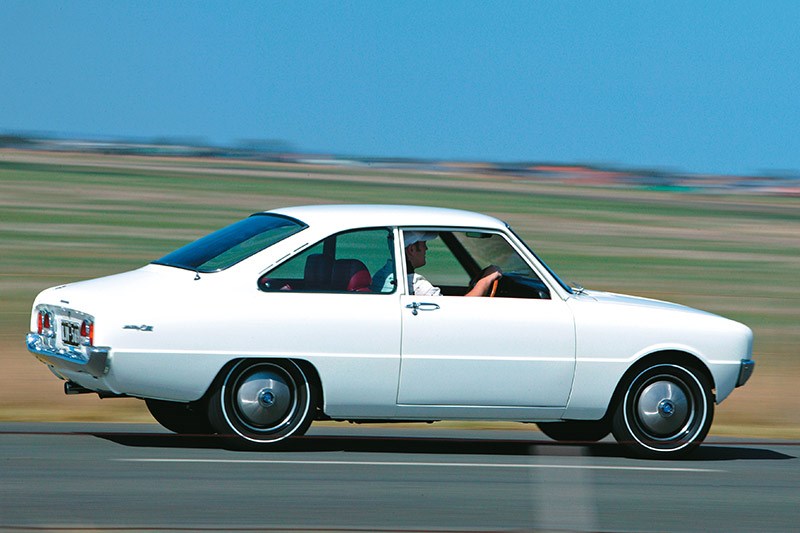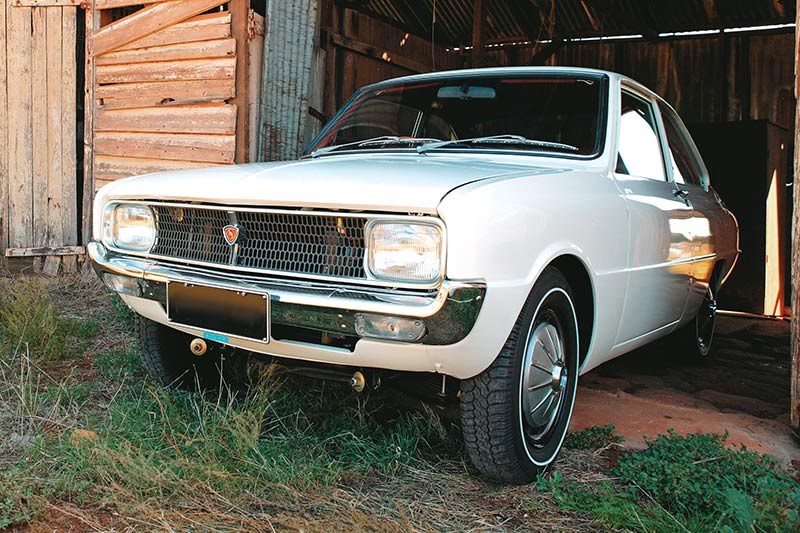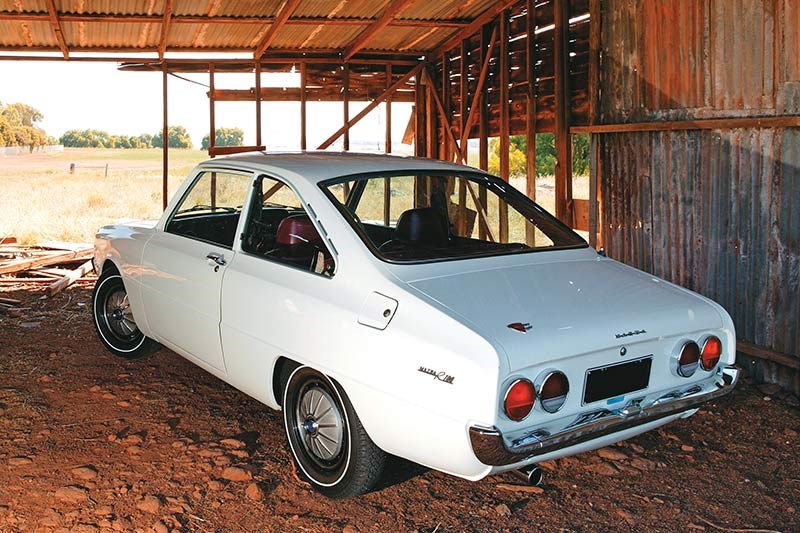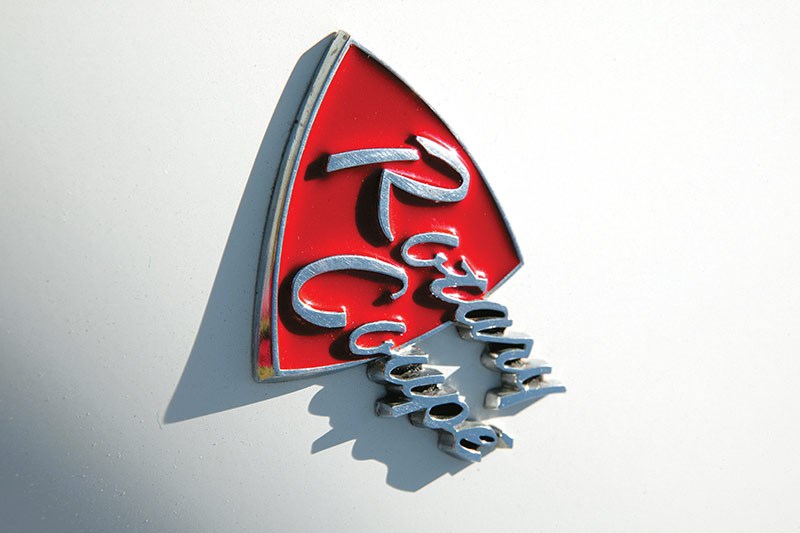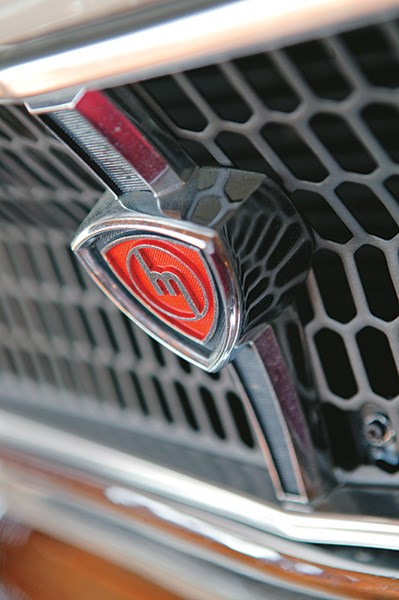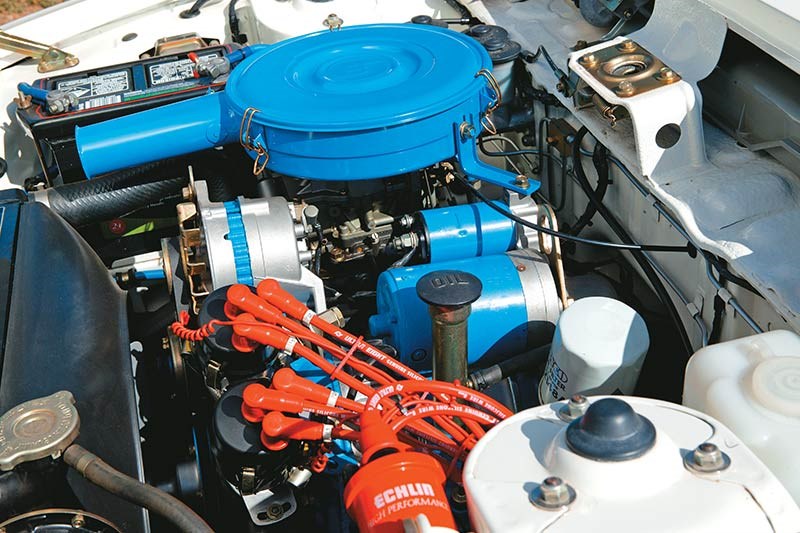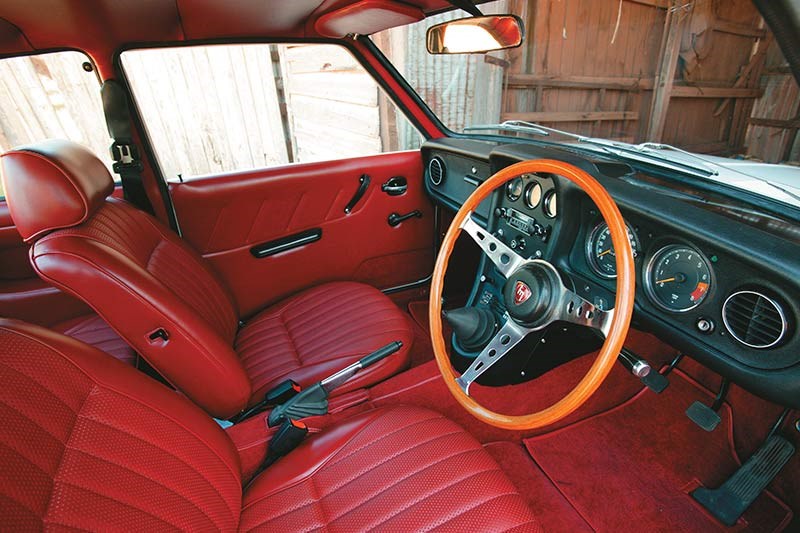 Looking back on a rotary pioneer...
From Unique Cars #261, Jun/Jul 2006
Mazda R100 coupe
In the middle of 1969, one of the most significant cars of the 20th century slipped onto the Australian market with little fanfare – the Mazda R100 coupe, also known as the Familia Presto Rotary coupe. It was Australia's first affordable and practical mainstream car to feature an all-new powerplant since the piston engine replaced the steam engine decades earlier.
At $2790, the R100 was launched eight dollars under the VF Valiant Pacer, several hundred above the Toyota Corolla Sprinter and 25 percent under the sports car benchmark set by the MGB. On a good day, it could nudge ahead of the Pacer and outrun the rest.
Even if Mazda did not pre-empt Chrysler's 'Hey Charger!' with a 'Hey Presto!' promotion, the R100 deserved it. In fact, the marketing and positioning of this charming little coupe was confused when Mazda was still struggling to find the right home for its radical new rotary engine.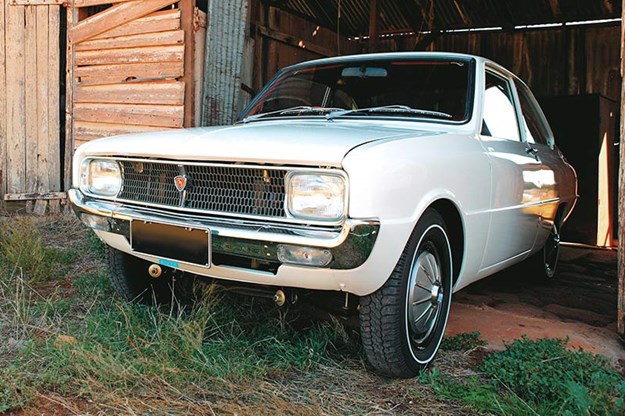 The R100 later proved to be the way of the future when Mazda's compact sporty coupes now seem to be the only models capable of keeping the rotary engine alive.
| Read next: Mazda Capella/RX-2 buyer's guide
Mazda asked potential R100 buyers: "Have you the spirit to get with the rotary experience?" In Australia, the first R100 advertising campaign featured young women only, one of whom was floating above the new model on a parachute. Despite a 16.4sec 0-400m claim which was blistering for 1969, this pink and white fairy floss ad campaign was at odds with what was a serious performance car. Just why Mazda thought young women in particular would pay an extra third over the almost identical looking Mazda 1200 Coupe then expose their personal safety to an unknown reliability factor, was never really clear.
Although male performance drivers would later adopt the rotary engine with a passion, this might explain why the R100's simplicity and smoothness were initially seen as a girl thing.
After so many R100 coupes ended their lives as cheap, commuter transport, the R100 was overlooked by serious drivers and faced premature obscurity when it deserved far better.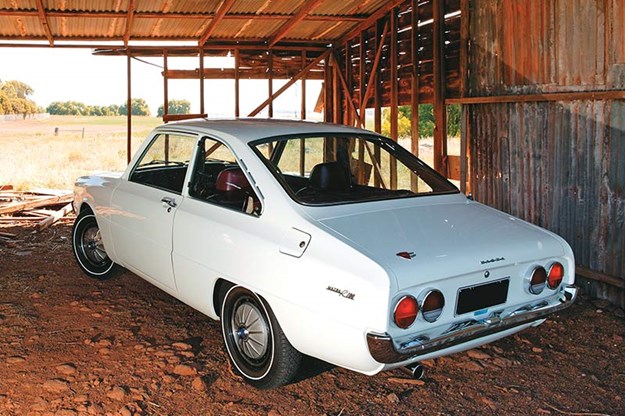 Even by today's standards, it's a fun little driver's car before you factor in its pioneering role. The R100 tag referred to its rotary engine and the magic ton in horsepower. During the pre-metric era when 100bhp and 100mph were still seen as lofty targets for small cars, the R100 achieved both comfortably with a local claim of 110bhp (82kW) and a top speed close enough to 110mph (176km/h).
The R100 was not the first rotary-powered car to be offered to Australians. That honour must go to the NSU Ro80 or Mazda's bespoke Cosmo Sport 110S, both of which trickled here in tiny numbers only months before the first local R100 deliveries.
| Read next: Mazda 1000 coupe review
The Ro80 was an amazing clean-sheet design that was as futuristic as its engine but could do little to establish the rotary as a mainstream alternative in public perception. If anything, its poor reliability harmed it.
The Cosmo 110S looked like it should have been a roadster when it was a coupe. Even if its styling pre-empted the long-tailed Alfa Spider, its impact on Australian consciousness was negligible with less than 1500 built between 1967 and 1972.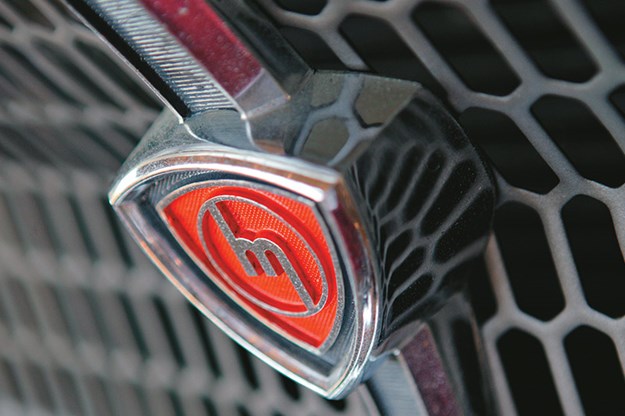 The R100's local and US success story was built on three pillars. The first was the launch of the all new Mazda 1200 sedan which arrived late in 1968. It quickly established itself as the most advanced of the small Japanese cars with a powerful all-aluminium engine that outgunned its 1.0-litre rivals.
 Advanced 1200 styling drew on the Mazda 1500's superb Bertone proportions with the curved sides of the latest General Motors designs. The fully floating grille was similar to the local XP Falcon front which in turn was based on the 1965 Ford Galaxie.
The 1200 coupe looked especially right to Australians when its profile was similar to the Monaro and blended in beautifully with what Australians and Americans were already looking at in 1968.
| Read next: Mazda RX-3 review
The quaint image of previous baby Mazdas was wiped away in an instant. By mid-'69, the 1200 was a reassuring, familiar setting for an engine that required a huge leap of faith in the showroom.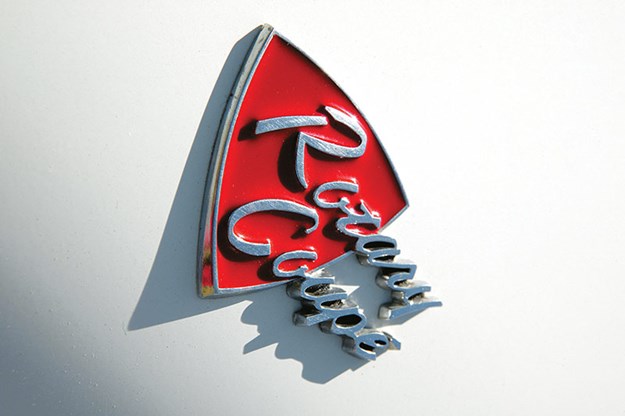 Mazda gave the R100 a more substantial look with a concave full-depth mesh grille, and boosted wheel size from 12 to 14inch with aggressive Dunlop SP3 radials. It then added elaborate full wheel covers and quad round taillights that recalled Ferrari, Corvette and Fiat coupes as well as the Prince Skyline, which would soon become its primary target on the race track. Clever sculpturing of the bonnet with vents added some attitude. Locally, it came as a coupe only although an R100 sedan was available elsewhere.
The 1200's cheap strip instruments and exposed underdash were ditched for classy round dials and a full aviation-style centre panel that embraced the slick gear shift and created a more finished look. Fresh-air eyeball vents and a genuine woodrim steering wheel with drilled alloy spokes helped generate an up-to-the-minute, top shelf setting for the new engine.
The printed tweed vinyl inserts that could never replicate the real thing were the only jarring note. Electric aerial and radio, column switchgear, two-speed wipers, full heater and demister were still rare in 1969 but the R100 had them all as standard. When all this could account for the higher pricetag, the silky new engine was seen by many as no-cost icing on a cake already loaded with fruit.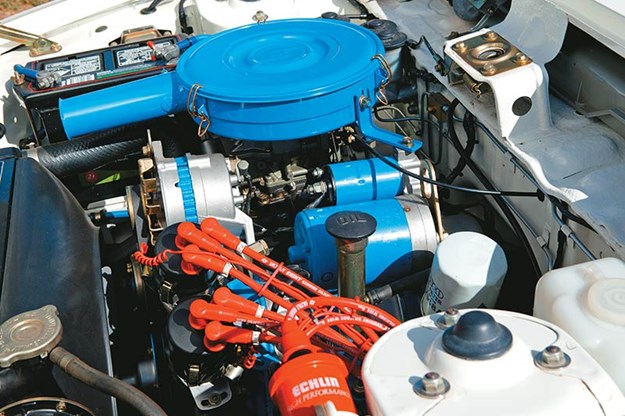 Ground breaking rotary engine was good for 82kW – excellent for its day
The second pillar was mechanical simplicity. The rotary's low internal friction, light weight and fewer moving parts were heavily promoted in the context of a proven floorpan and driveline that were as conventional as could be.
Although upgraded for the extra performance, the R100 could just as easily have housed a piston engine leaving only one new variable for buyers to confront.
The third pillar was a race proven durability and performance record. Bathurst racing classes based on sticker price and showroom specification were not conducive to R100 success.
If the R100's raised ground clearance and narrow track were not big enough handicaps, the gaps in R100 gear ratios made it almost impossible to access the engine speeds needed to deliver the torque and horsepower peaks for climbing Mount Panorama.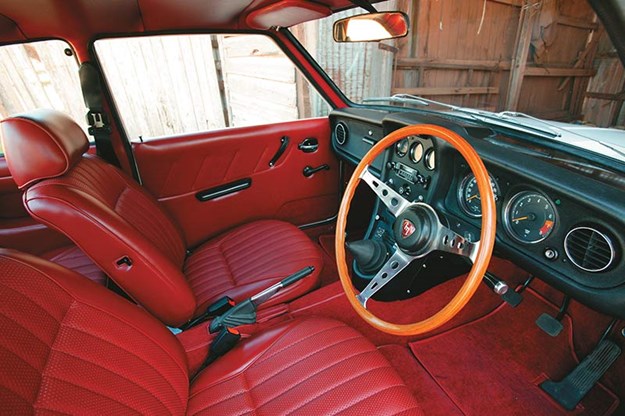 Where these were not issues, the R100 was spectacularly successful.
It won its debut event, the 1969 Singapore Grand Prix, then came in fifth and sixth behind a string of Porsches in the 1969 Spa 24 hours. In 1970, peripheral porting doubled power output and the R100 even challenged the mighty Skyline on the track. A fourth, fifth and sixth in the 1970 West German Touring Car GP and a fifth in the 1970 Spa 24 Hours were big achievements against Europe's best and forced the world to take notice.
The R100 was always a work in progress. Running changes were so comprehensive there were effectively Series I and II versions. Mazda was then forced to suspend its competition activities to address new US emissions requirements that were not kind to the rotary.
Back door factory support set the RX-2 and RX-3 models up for such huge track success that the R100 was all but forgotten.
Today, a new generation brought up on later rotary successes know exactly where it all started and are at last paying the R100 the respect it deserves.
OUR FEATURE CAR: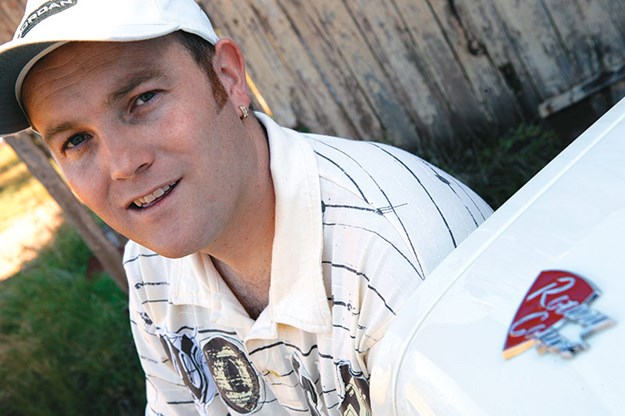 Our superb 1969 feature car belongs to electrician, David McFarlane. After an older sister learnt to drive in an RX-3, David set his sights on a low mileage R100 that was sitting unused in his neighbourhood. When David was 16, it was purchased from its original owner. The owner, by now 85, had temporarily swapped the rotary for a 1300 piston engine carefully storing all the rotary bits and new engine parts for a return to rotary power that never happened.
David and his father restored it back to original ready for when he turned 18 except it turned out too good for everyday use and was carefully preserved. This led to a procession of Mazda daily drivers which today include several Mazda 1300 sedans, a Mazda Capella and a wild R100 in progress with a 13B turbo rotary.
Unique Cars magazine Value Guides
Sell your car for free right here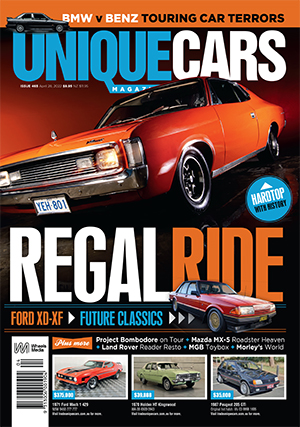 SUBSCRIBE TO UNIQUE CARS MAGAZINE
Get your monthly fix of news, reviews and stories on the greatest cars and minds in the automotive world.
Subscribe