Ford's Supervans were crazy and could never happen today
---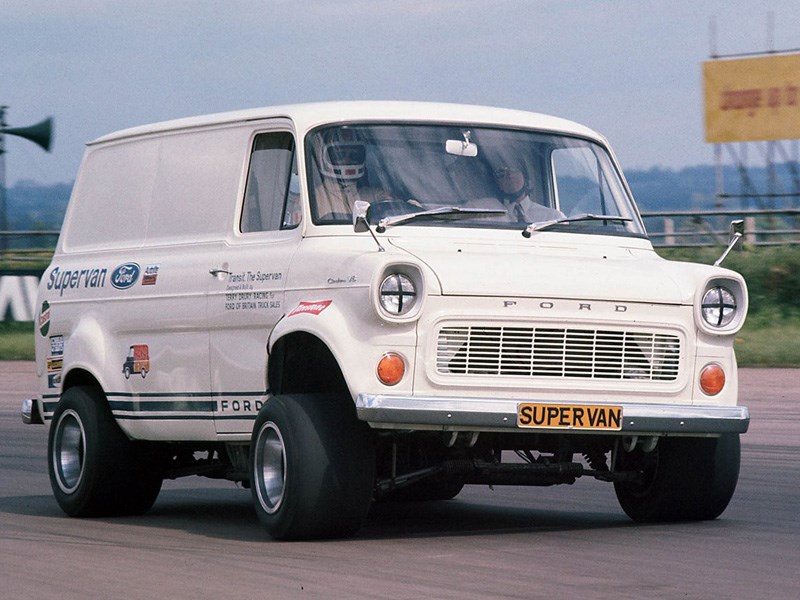 We love silly things, and these Ford Transit promotional vehicles were the silliest
In a world of ever-tightening restrictions on emissions, safety… and fun in general – car companies are simply unable to engage in the wild and whacky ways they used to grab our attention in decades past.
Ford UK's series of Supervans is one of the most apt examples that would seemingly never fly today. It's also one of our favourites, simply due to the lunacy of it.
| PORSCHE'S SECRET SIX-WHEELED 935 PROTOTYPE
It's no clay concept car without a motor at an international industry show, nor is it pointlessly lopping the roof of a Korean family seven-seater.
They all ran, and they all ran bloody hard!
Though being a series of promotional cars for the UK, they're largely forgotten or completely unknown by the rest of the world. So read on, and see why these wild cars were just that. Wild.
Ford Supervan I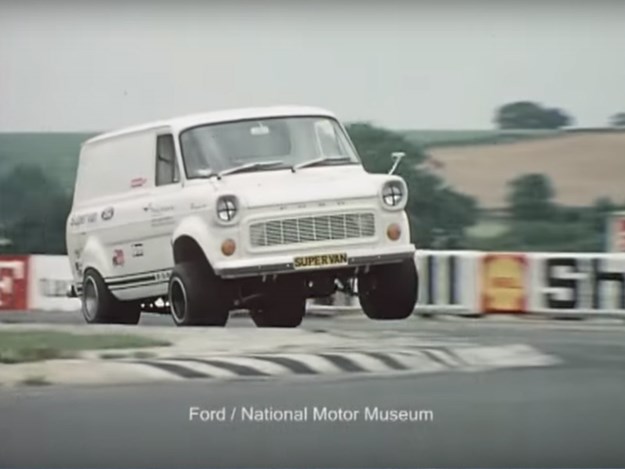 The winning formula of the entire Supervan series was rather simple: take a Ford race car, and stick a transit body on top of it.
The first iteration is likely the most insane.
| GREENWOOD CORVETTE STATION WAGON REVIEW
Debuting in 1971, the first Supervan wore a Mk1 Transit body, but underneath was essentially the chassis and engine of the famed Le Mans winning GT40.
Largely unmodified on the outside, save for some pretty aggressive wheel flares, the van's body sat rather high, rather akin to the USA's gasser-style drag cars.
Aerodynamics were crude, and we can only imagine what it was like to drive, though there's plenty of YouTube footage online, all of which looks fantastically rowdy!
Ford Supervan II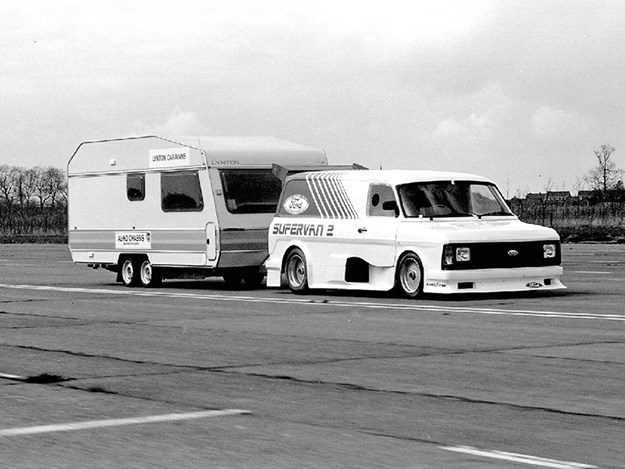 The second Supervan debuted in 1984, to promote the then-new Transit van.
The body was a fibreglass replica of the Transit MkII, but had the ride height of a supercar, with large and low air dams, side vents and a high-mount rear wing.
Underneath the fibreglass skin sat the innards of a Ford Group C C100 race car, Cosworth DFL engine an all.
During testing at Silverstone Circuit, the van reached a speed of 280km/h!
Ford Supervan III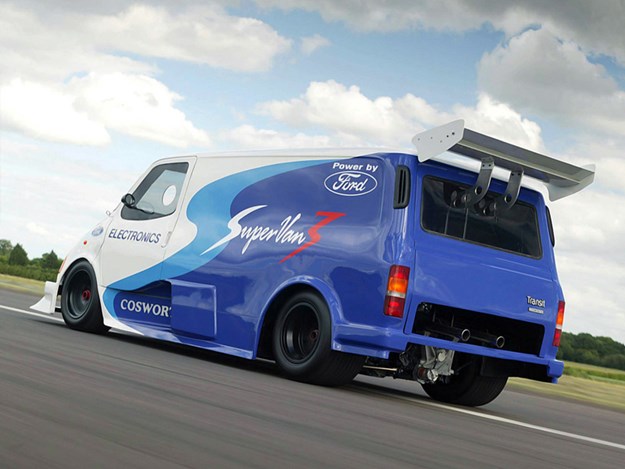 The third and final Ford Supervan, arrived in 1994 to promote the third-generation Transit van, produced from 1986, all the way to 2003.
This van was not all-new however; it was in fact the Supervan II that was rebuilt to promote the newer model.
The new bodyshell was a 7/8 scale replica of the full size Transit, and similarly gained a new engine in the form of the Cosworth HB – a bona-fide Formula 1 engine!
It had the longest promotional life of all three Supervans, retiring from public appearances in 2001.
In 2004, it was announced that the car would be restored; with the engine replaced by a Ford-Coswroth Pro Sports 3000 V6 engine , and the 1984 Ford Motorsport livery was applied.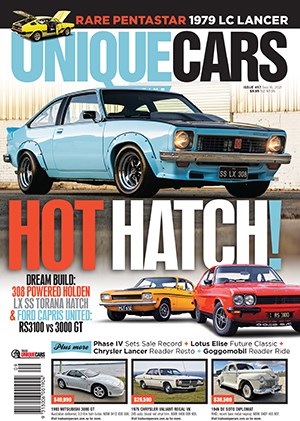 Subscribe to Unique Cars Magazine and save up to 42%
Australia's classic and muscle car bible. With stunning features, advice, market intelligence and hundreds of cars for sale.
Subscribe