Bygone Brands - Ascort
---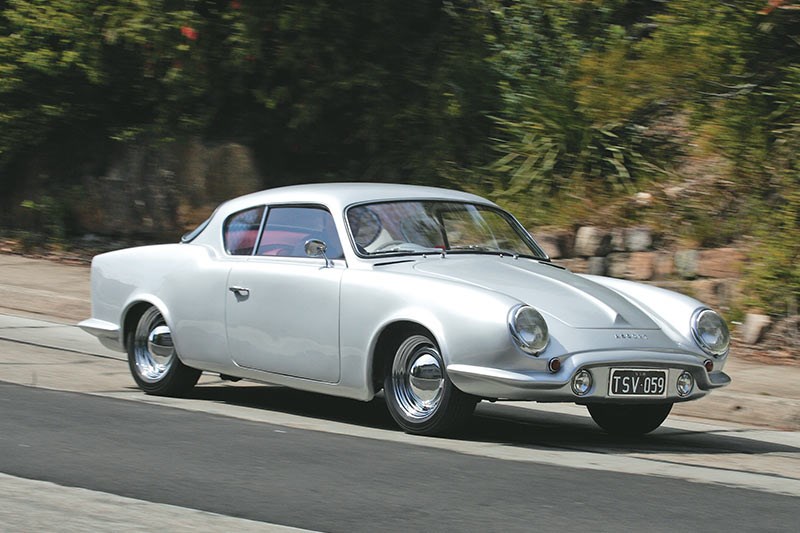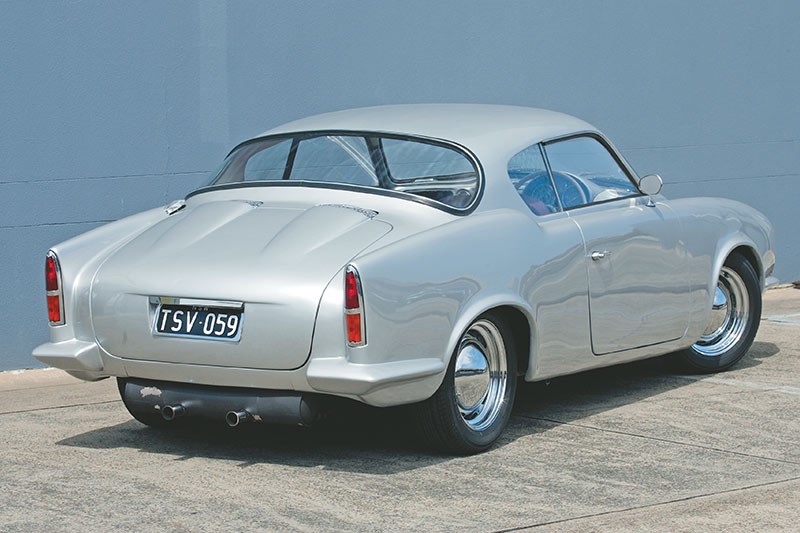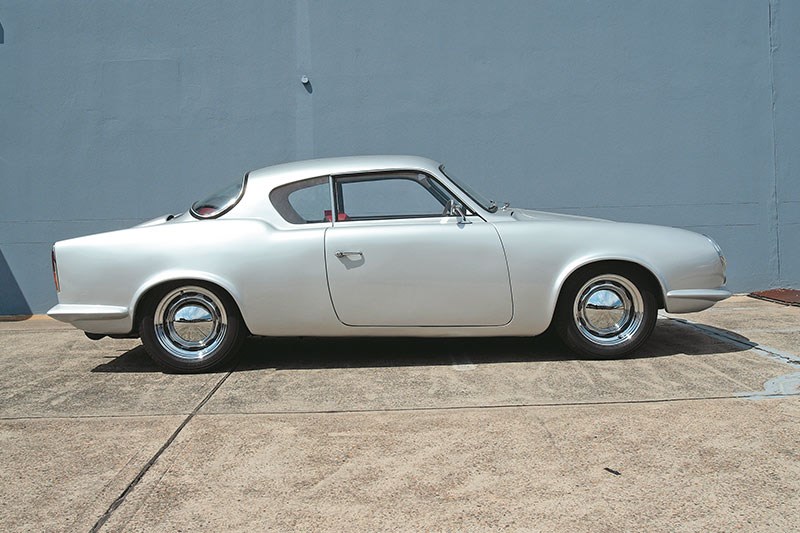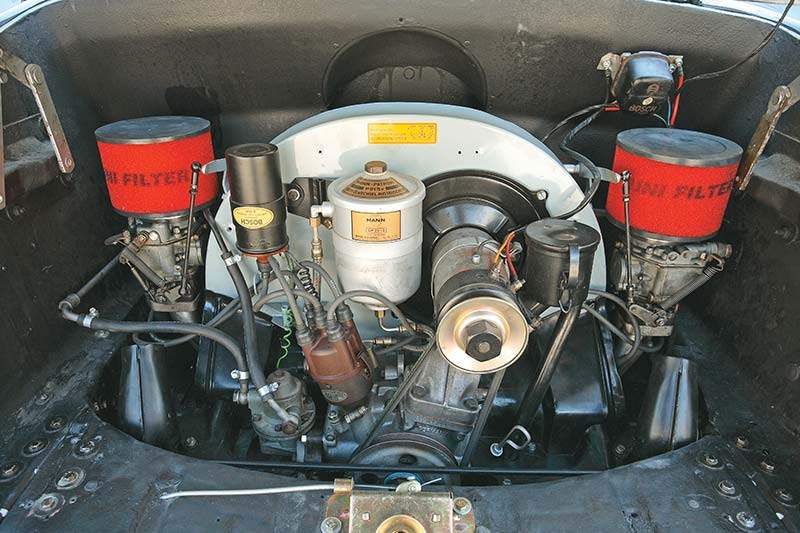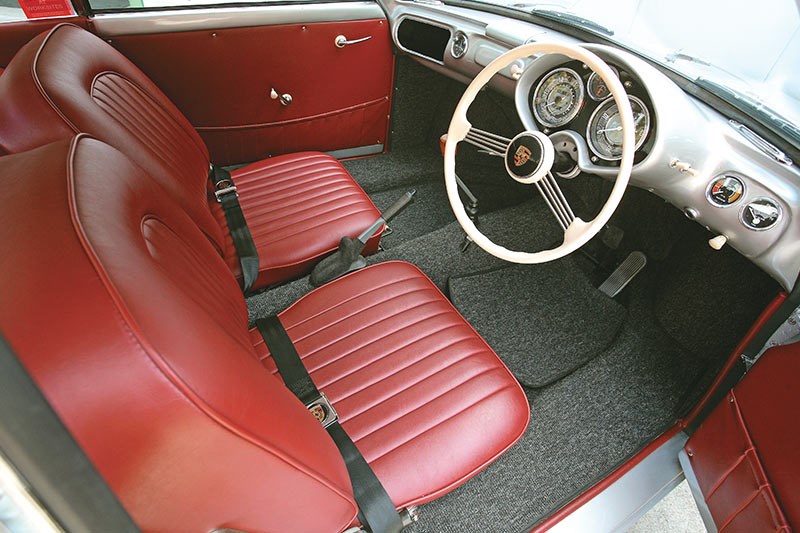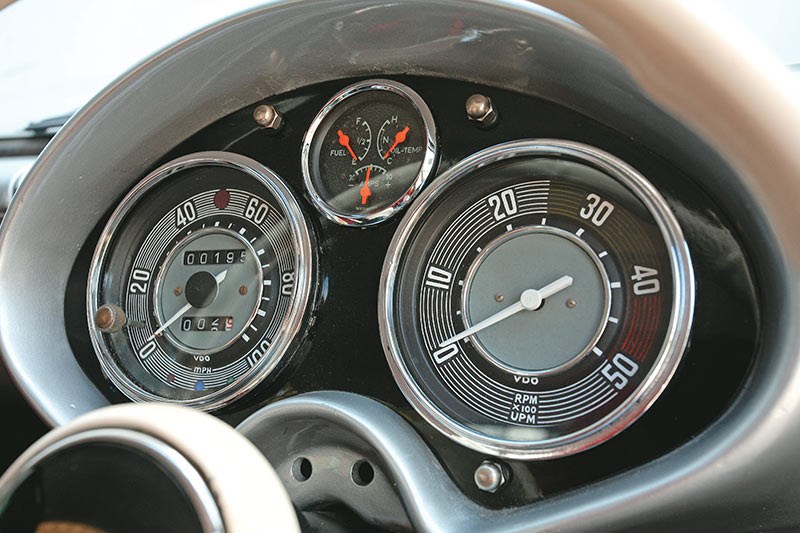 This VW-based coupe was so good it failed
Originally published in Unique Cars #279, Oct/Nov 2007
ASCORT
The boom in post-WWII migration brought Australia an abundance of skilled workers seeking to escape the instability of a war-wasted Europe.
Among these was a Czechoslovakian-born engineer by the name of Mirek Craney, who arrived in 1950. Craney's area of speciality was bonded plastics and the Hermex Corporation he established soon after arriving in Sydney supplied equipment to the burgeoning fibreglass industry.
By 1958, Craney was ready with a fibreglass-bodied product of his own – a rear-engined, four-seat coupe called the Ascort. A subsidiary business, Continental Coachwork Pty Ltd, was established specifically to manufacture and market the cars.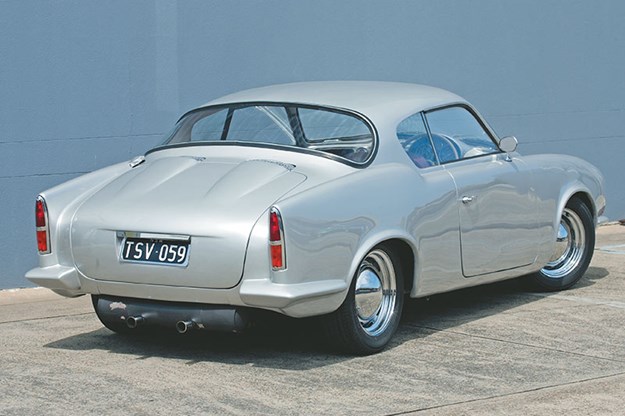 Aussie-built Ascort outshone in many ways the VW it was based on
Based on the floorpan from VW's Type 1 Karmann-Ghia and a mixture of Volkswagen and Porsche components, Craney's variation on VW's own coachbuilt coupe offered greater sophistication than the German product and vastly superior performance. Yet, to a large degree, the Ascort's quality and competence were instruments of its own demise.
| Read next: 1960 Type 14 Karmann Ghia review
Built around a tubular steel frame, the body was double-skinned in fibreglass. The high-waisted shape contributed to rigidity and the roof incorporated rollover hoops. Contributing further safety, the elongated nose that concealed an immense load area also provided an extensive 'crumple zone' to help absorb impacts.
Bumpers were formed in fibreglass but with added protection from a solid tubular steel support mounted invisibly to the car's framework.
Doors were huge and frameless, providing easy access to the spacious cabin. Craney could have taken the easy option and used Karmann-Ghia seats but opted to design his own fibreglass-framed reclining buckets. The rear compartment was equally sumptuous, with a pair of shaped seats separated by a padded armrest.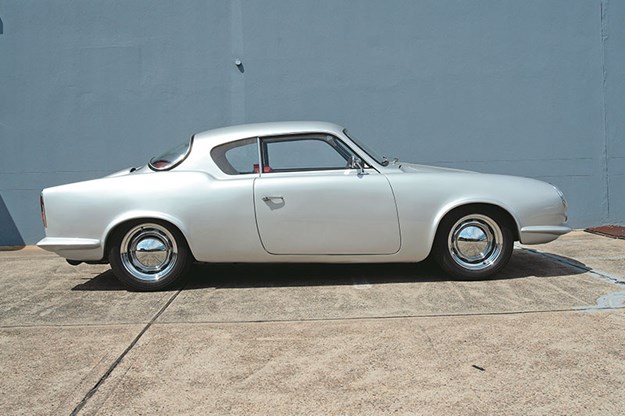 Concealed between these and external panels was another ground-breaking Ascort feature – twin 35-litre fuel tanks that gave the car a cruising range of more than 800km.
Viewing the Ascort in profile, it's impossible to pick the engine location and only close inspection would have revealed the twin air-intakes unobtrusively mounted on the leading edge of the engine cover.
To help keep the roofline low and European, Craney opted for curved glass front and rear, sourcing the windows from the Peugeot and Austin parts bins. The huge headlamps were Porsche 356 units and supplemented by a pair of driving lights set low and alongside the front number plate.
The vibration that manifested in early fibreglass-bodied cars drove Craney to install numerous structural supports and insulating panels, yet Ascorts still weighed only 738kg – 45kg less than the Type 1 Karmann-Ghia.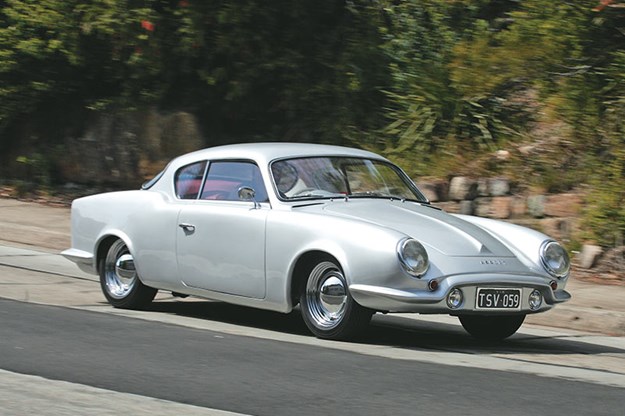 Just 15 complete cars were built before its demise
To emphasise the Ascort's performance credentials, Craney equipped his silver-grey demonstrator with an Okrasa tuning kit. Using a pair of Solex carburettors and modified cylinder heads with 7.5:1 compression, the kit boosted output from the VW engine by almost 50 percent; generating 40kW at 4300rpm against the standard motor's 27kW.
Suspension was basic Volkswagen, with torsion bars and trailing arms front and the dreaded swing-axles. However, when applied to the Ascort, VW's notoriously oversteering rear end was tamed to such a degree that one tester was moved to comment, "One has the feeling of full control over the car at all times".
To illustrate this point, the January 1959 edition of Modern Motor featured Craney's 'demo' as its cover car – not posed against a fashionably-stylish backdrop but being flung enthusiastically through a loose-surfaced bend. While the car is definitely sliding and traveling quickly enough to generate some body roll, the outside rear crossply is showing none of the expected tyre distortion.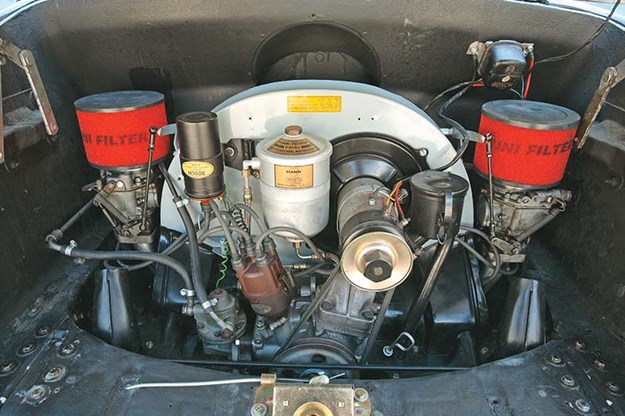 Attention-to-detail was everywhere, from double-skinned fibreglass body to bespoke bucket seats – this one has a Porsche 1.6-litre engine
Five months later, Modern Motor was loaned Craney's demonstrator for a full road test. In top-speed testing the car managed 150km/h, significantly up on the 138km/h run by an Okrasa-modded Karmann Ghia evaluated by Road & Track.
Standing start figures saw the car cracking 12secs for 0-80km/h and a whisker more than 19secs for the standing 400m – almost a second quicker than R&T's best from the Okrasa K-G.
One early-build Ascort was sent to the US, where it caught the eye of a Volkswagen dealer who was keen to buy Craney's moulds and manufacture the car in the US. His approach was refused, something Craney was with hindsight to regret.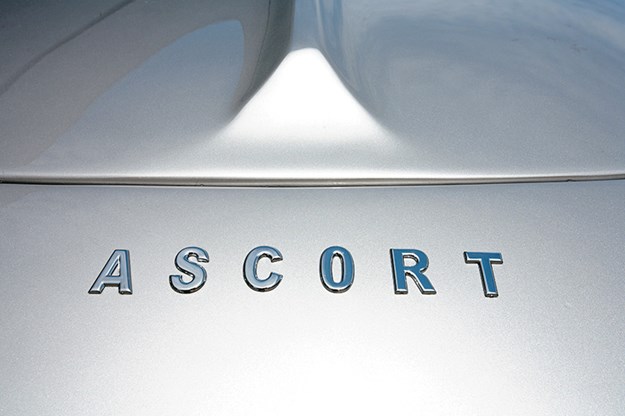 Production of Australian-market Ascorts began in early 1959 and 12 cars were delivered before component supply problems were encountered. Volkswagen had agreed to supply parts for the project but suddenly withdrew its support. Suspicion was that VW reacted to media reports of the car's quality and performance and viewed it as a potential threat to the Karmann-Ghia.
Components for a further few cars were obtained directly from Germany but transport costs would have forced the Ascort's price to an uncompetitive level. Rather than alter his design so it could be sold as a kit to home-based constructors, Craney discontinued production after a reported 15 cars and four bodies had been built.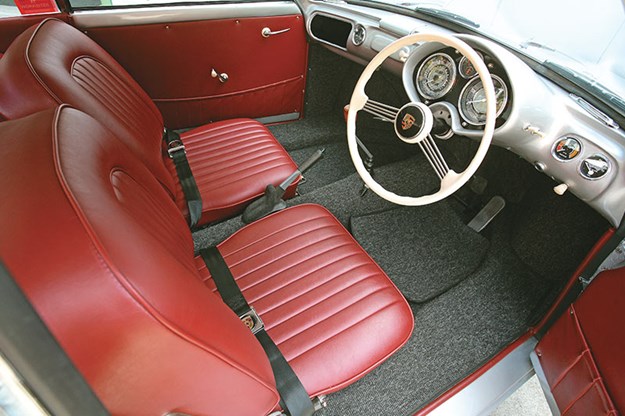 OUR FEATURE CAR:
Geoff Starkey's beautifully restored Ascort is the only example of the brand to be sold new into New Zealand and remained on the other side of the 'ditch' until being returned to Australia in 1991.
It then sat for over a decade in a large private car collection before being acquired in 2003 by Starkey and sent for a complete makeover and mechanical upgrade that included installation of a 1.6-litre Porsche engine.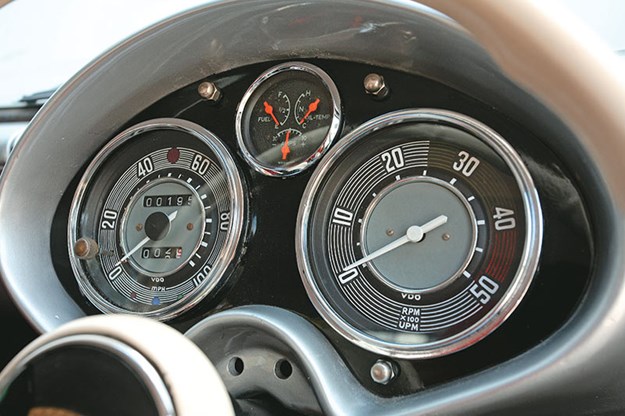 Based on information from VW club circles and Mirek Craney Jr, Starkey believes that around 10 of the original cars have survived in various states of decay and that his is the only one currently in running condition.
"It's car #31 but as there were only 19 of them the numbers seem to have been selected pretty much at random," Starkey says. "It looked worse than it was. Most of the important parts were there and the body was good. Now with the 1600 engine and bigger Porsche wheels it performs and handles even better than the original Okrasa-engined car."
At the time of publish, Starkey's car was soon to appear as a featured lot at Shannon's Sydney International Motor Show sale
Unique Cars magazine Value Guides
Sell your car for free right here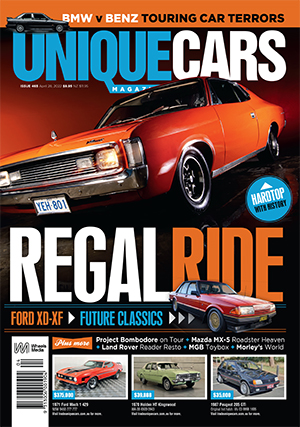 SUBSCRIBE TO UNIQUE CARS MAGAZINE
Get your monthly fix of news, reviews and stories on the greatest cars and minds in the automotive world.
Subscribe