Time-Capsule 1961 Holden EK Special
---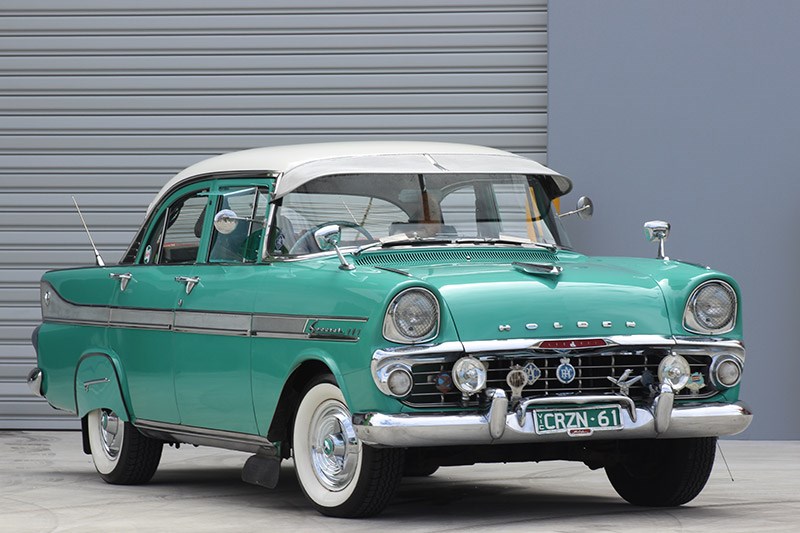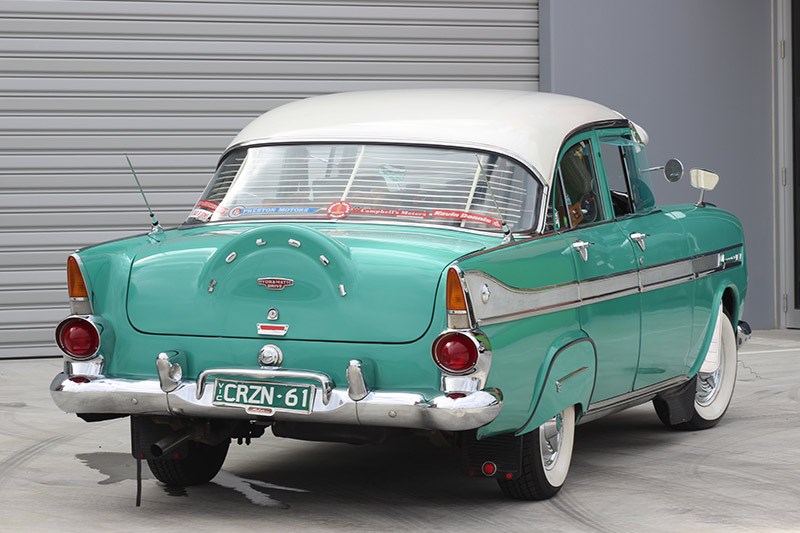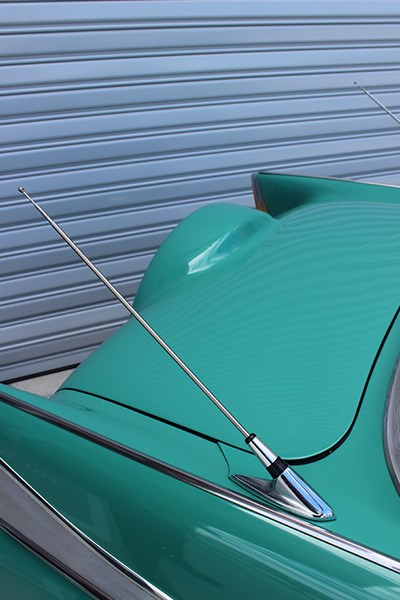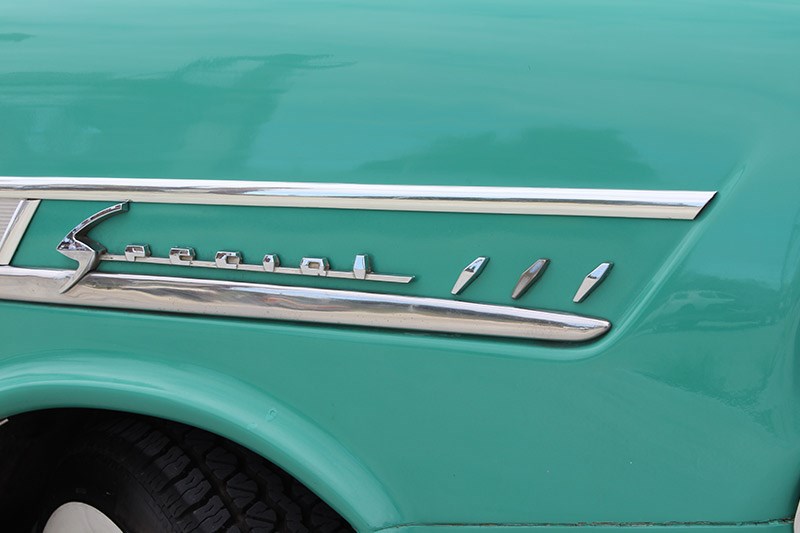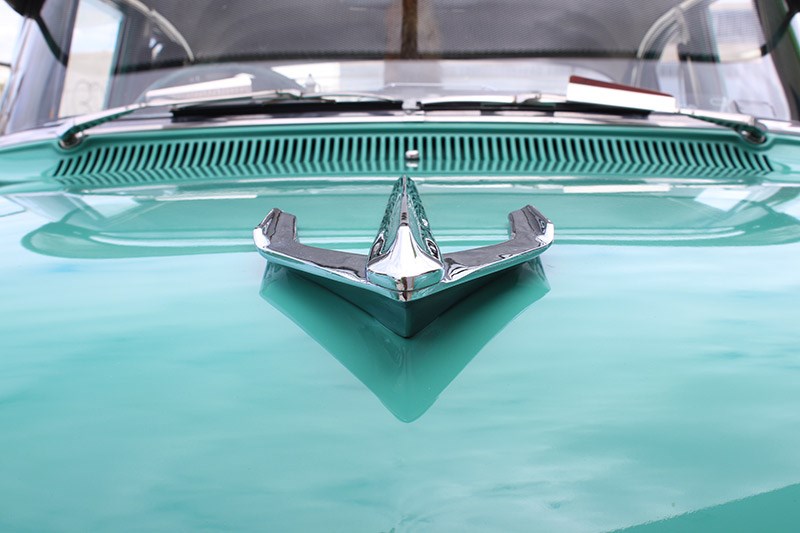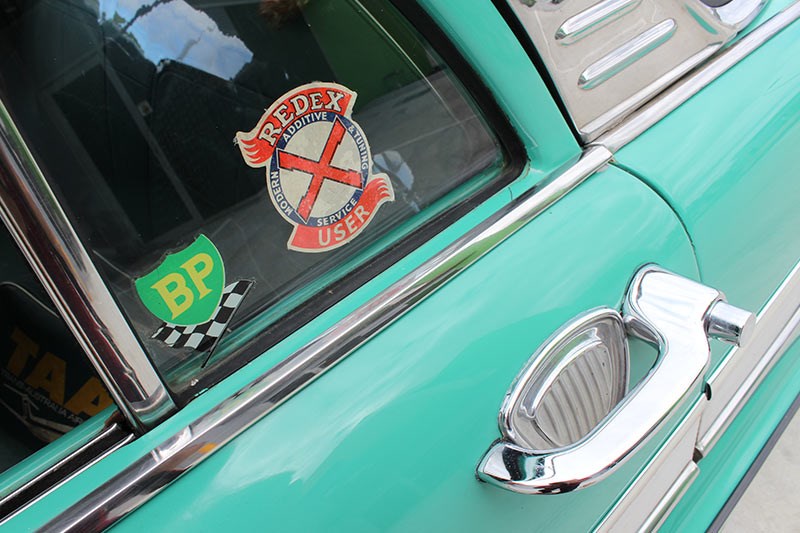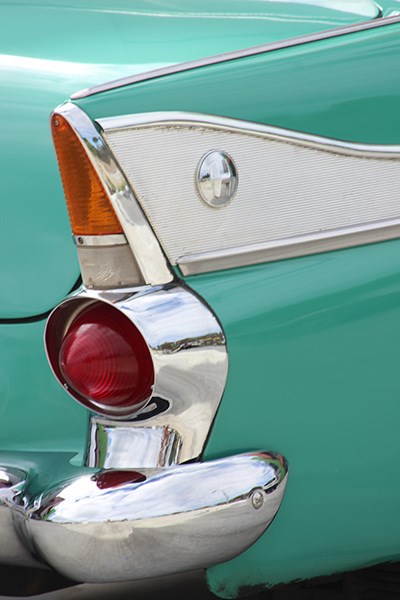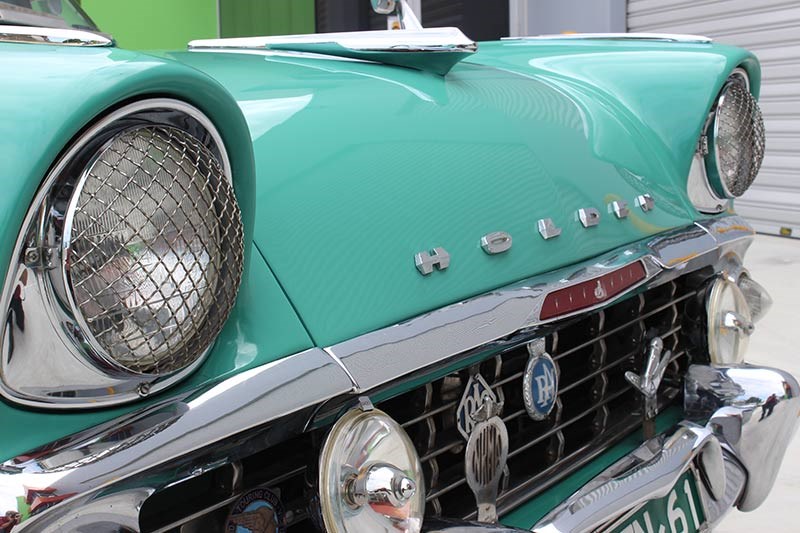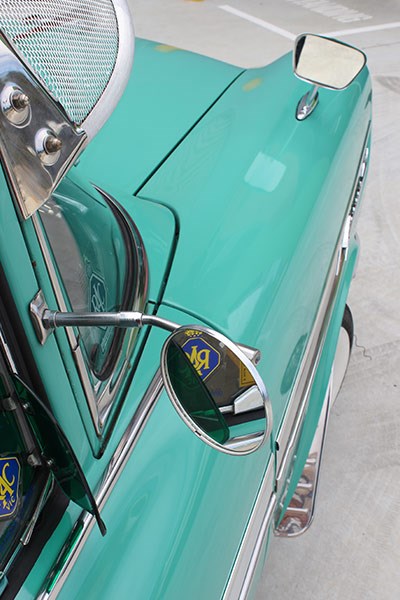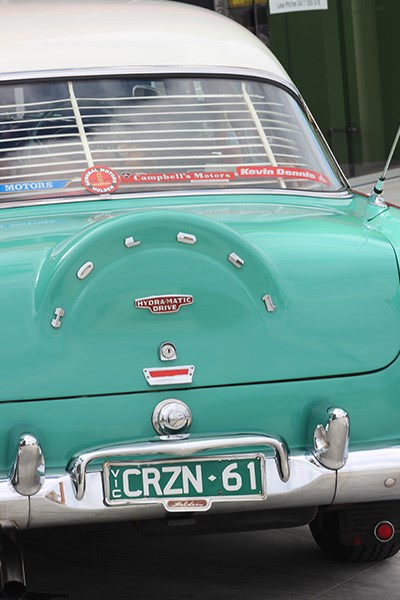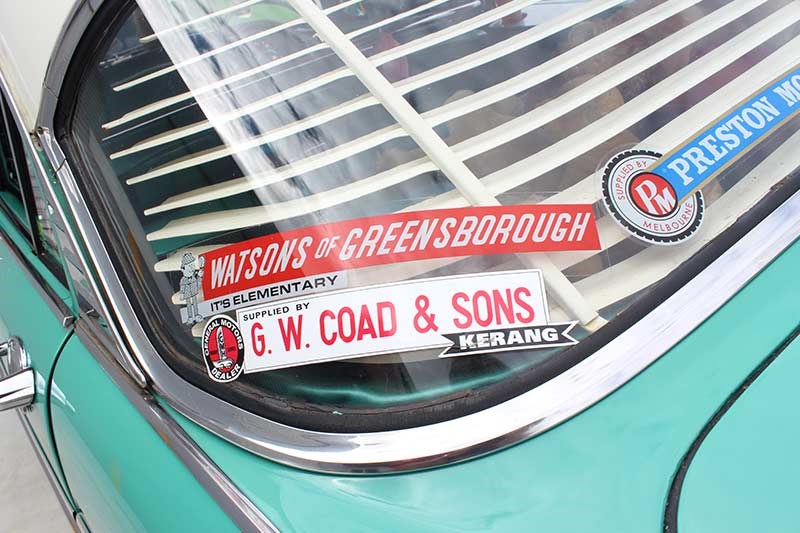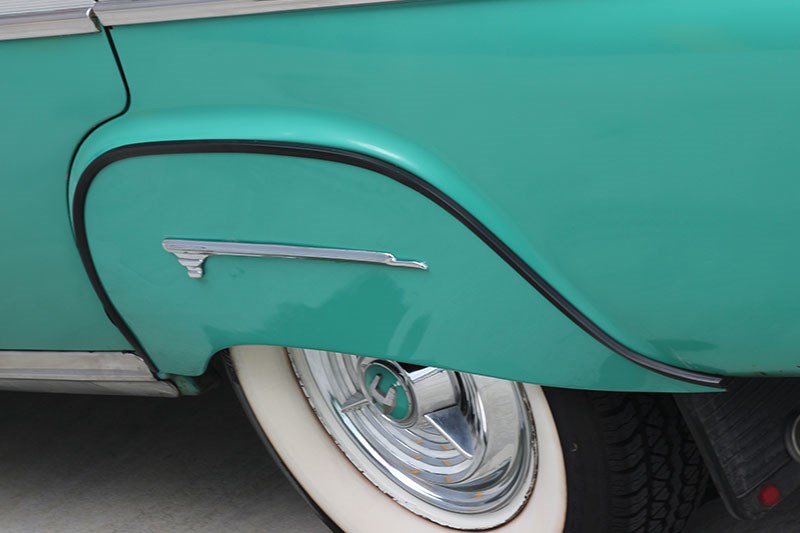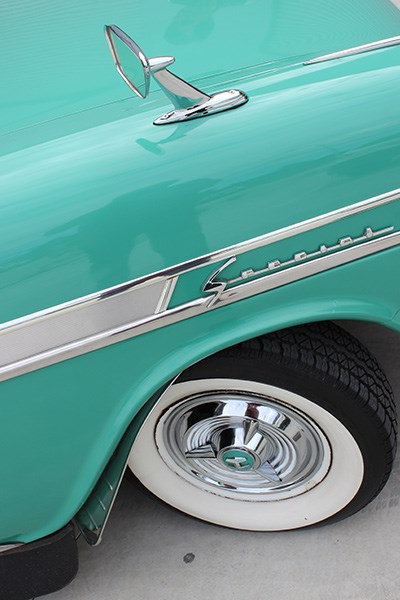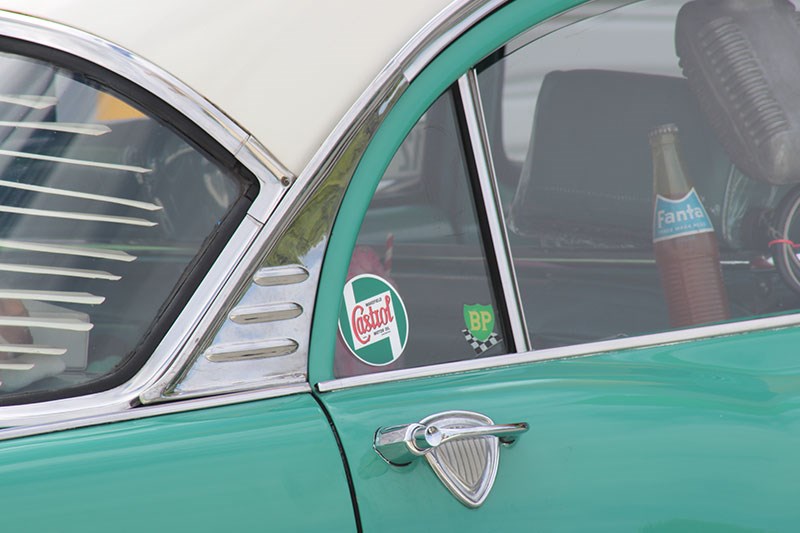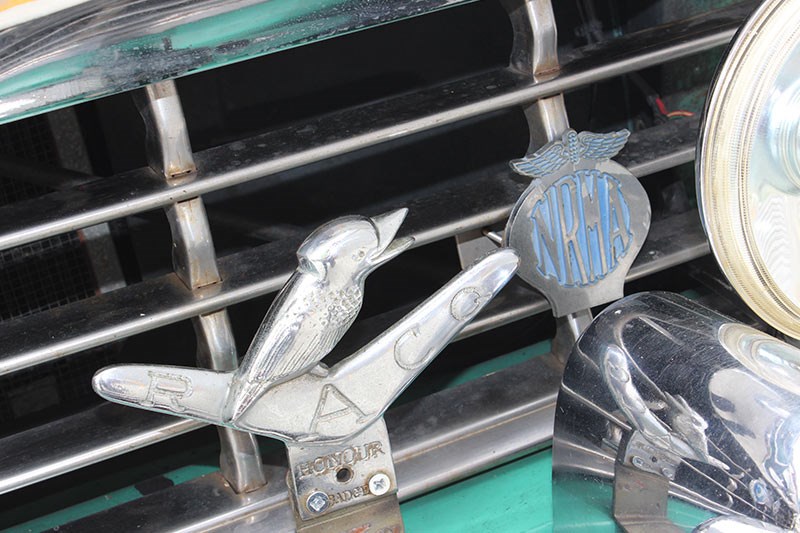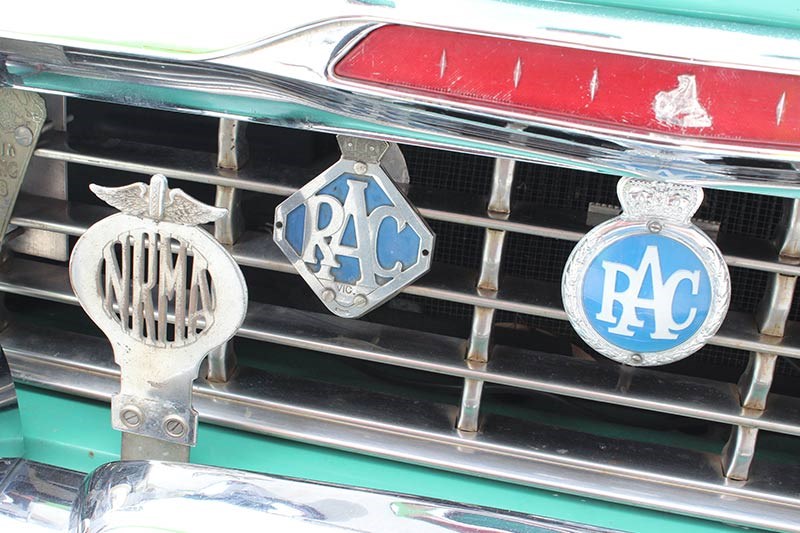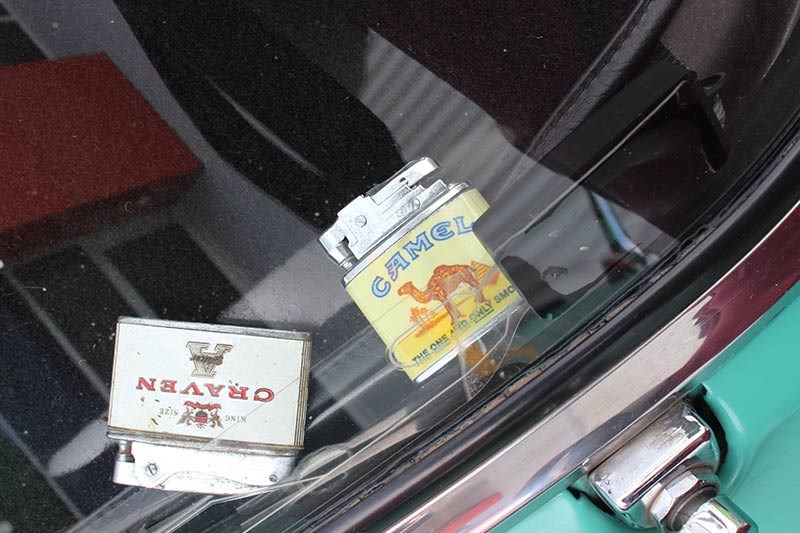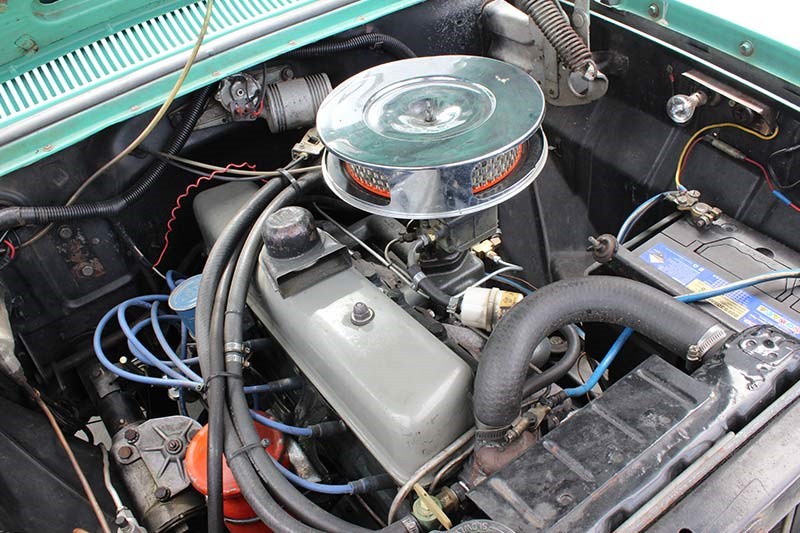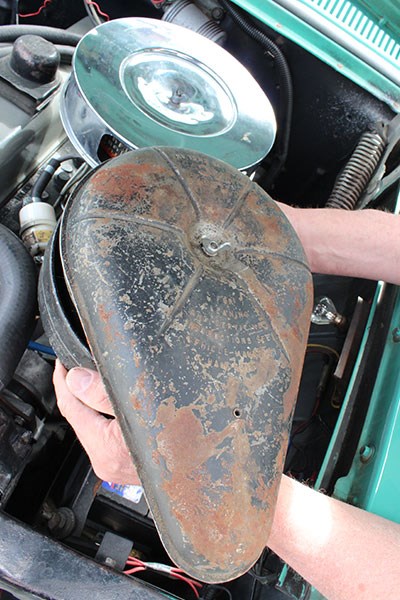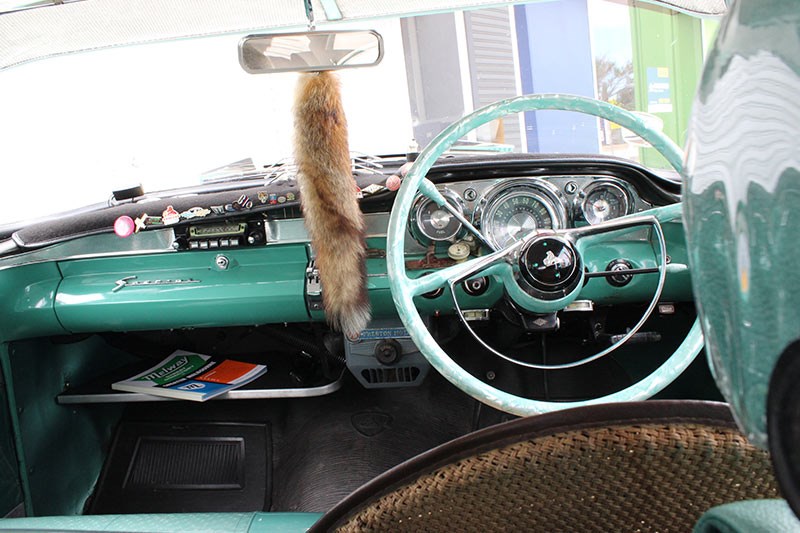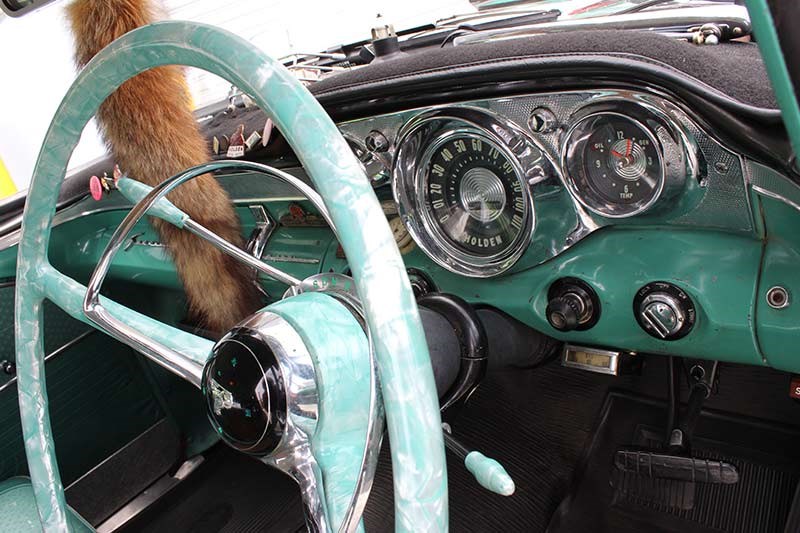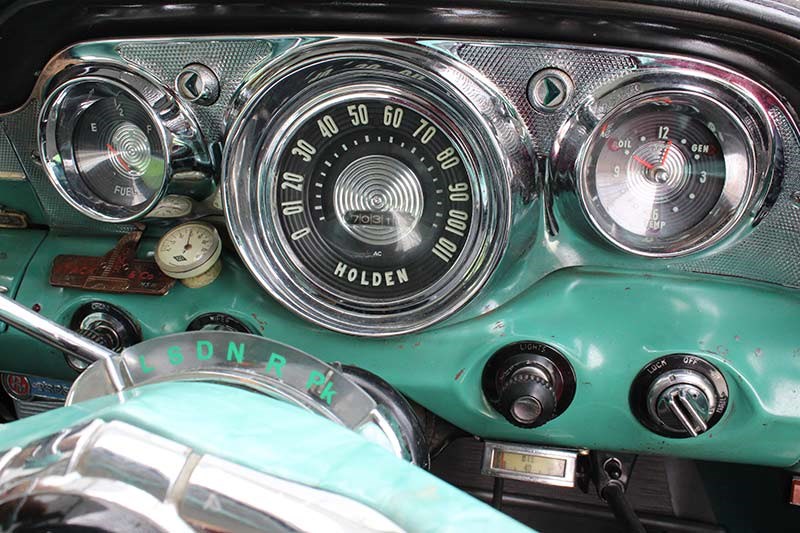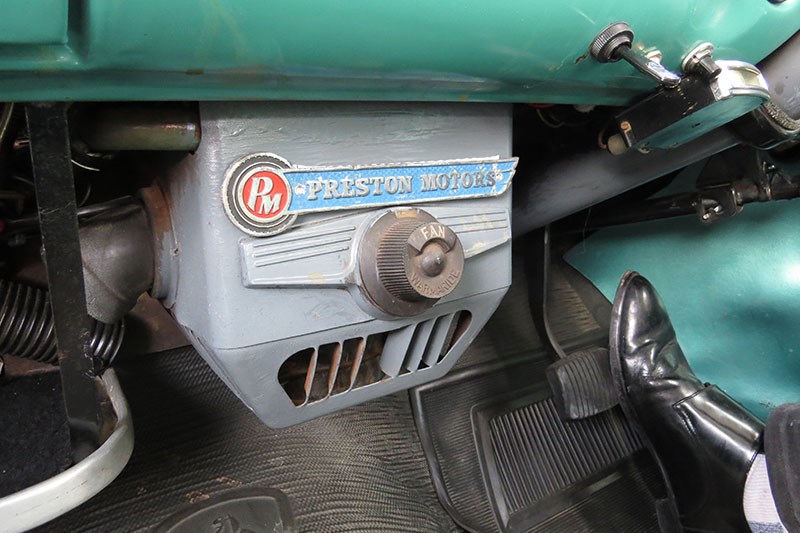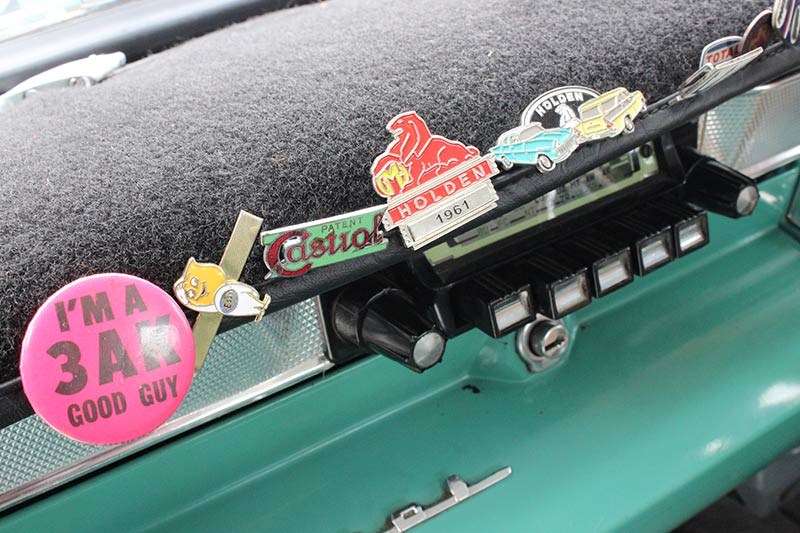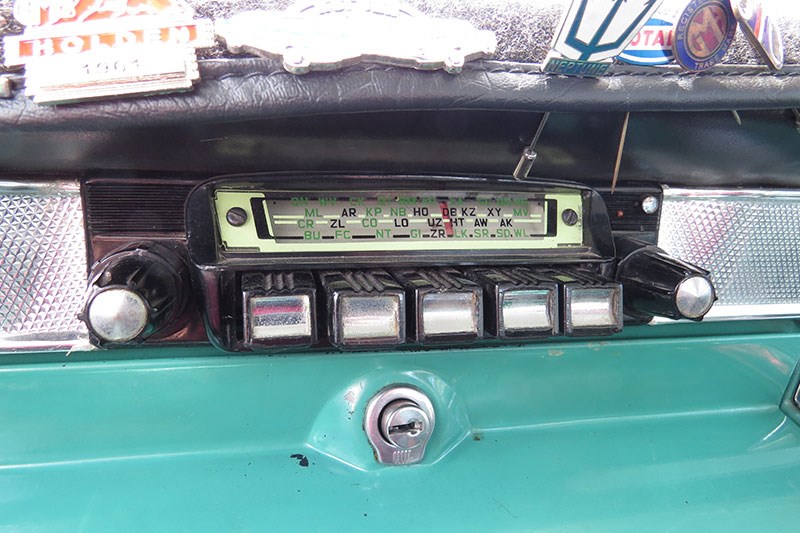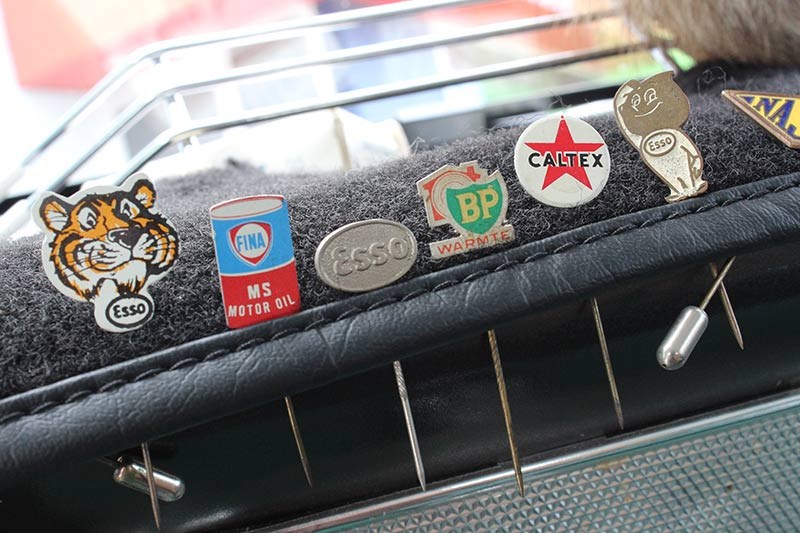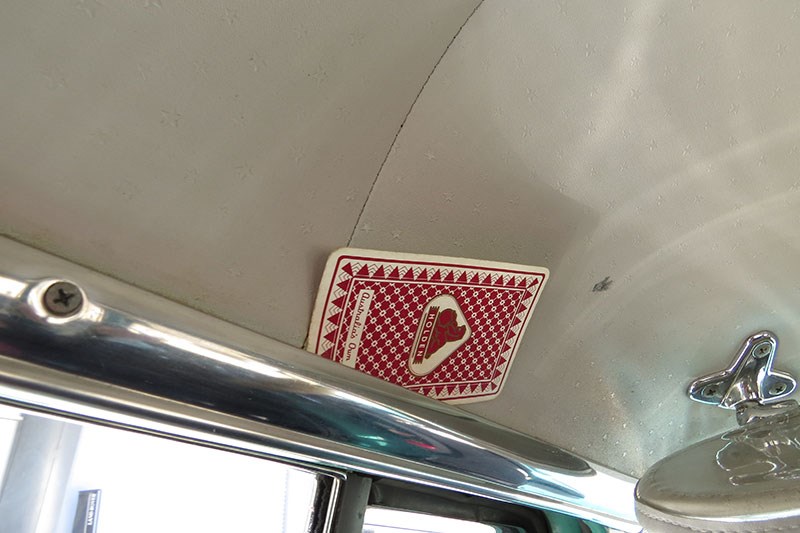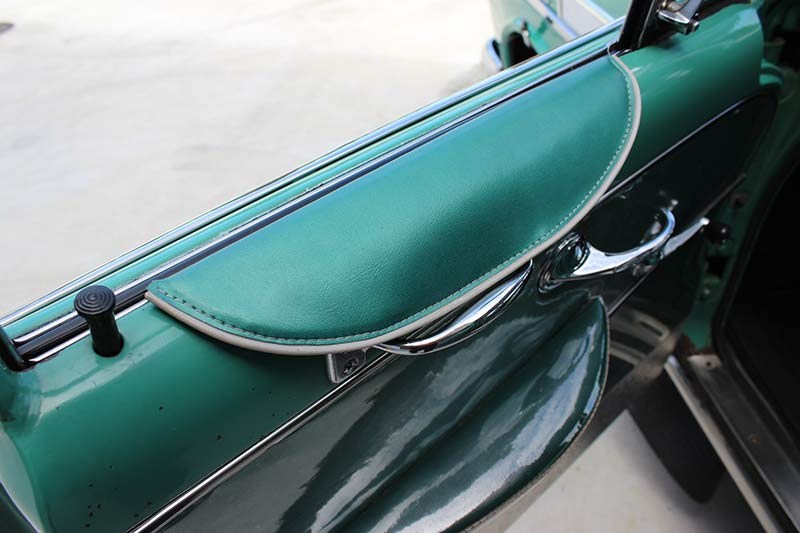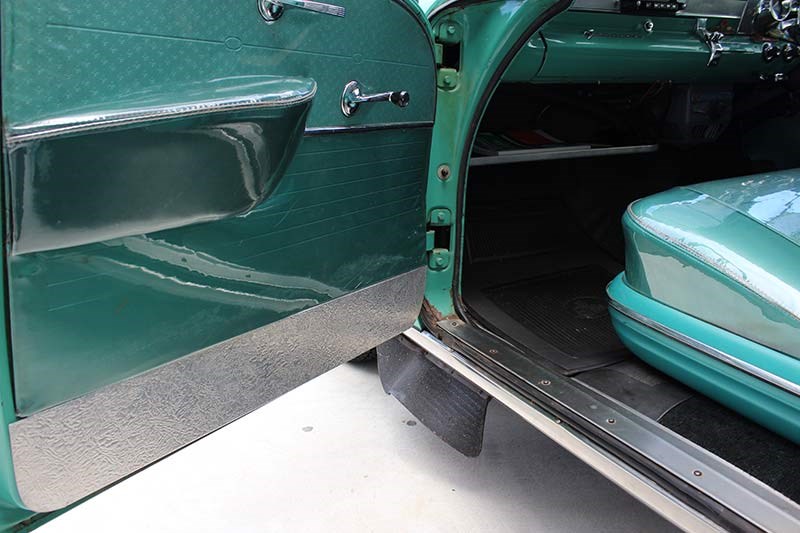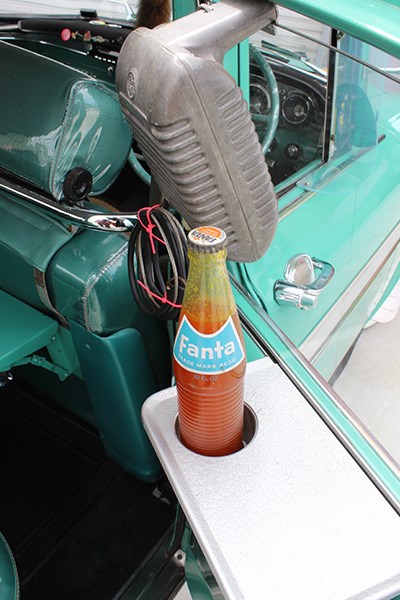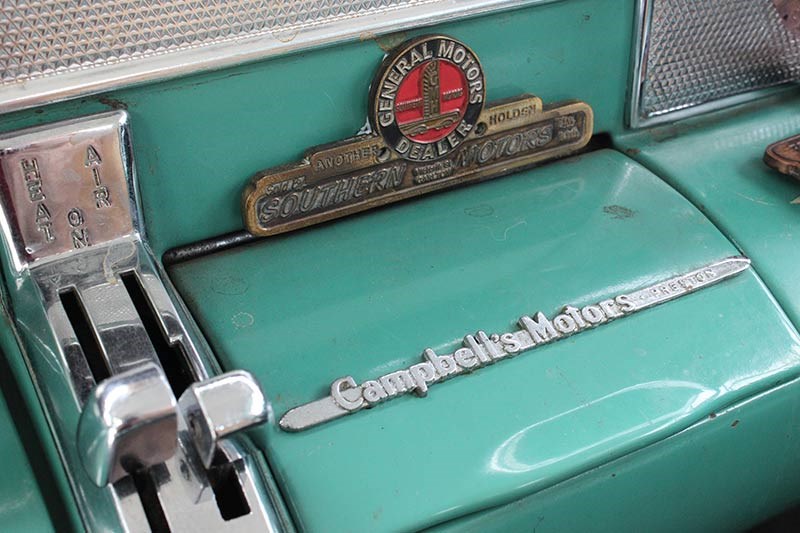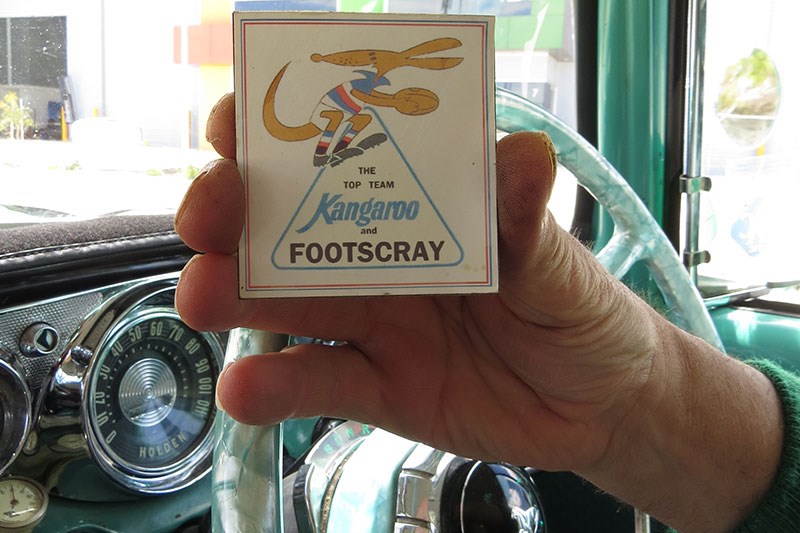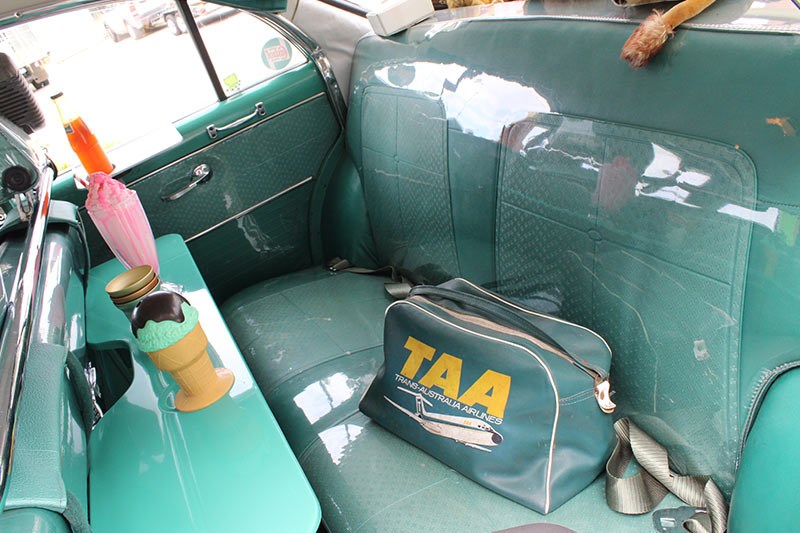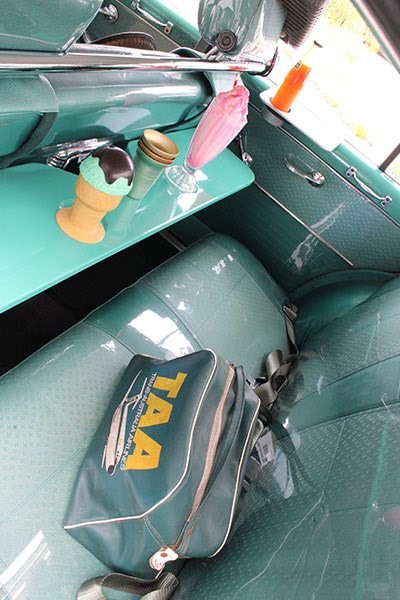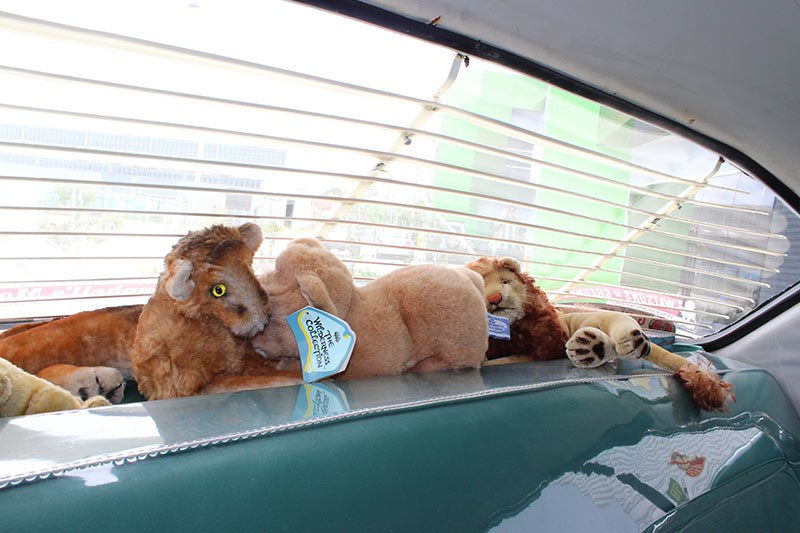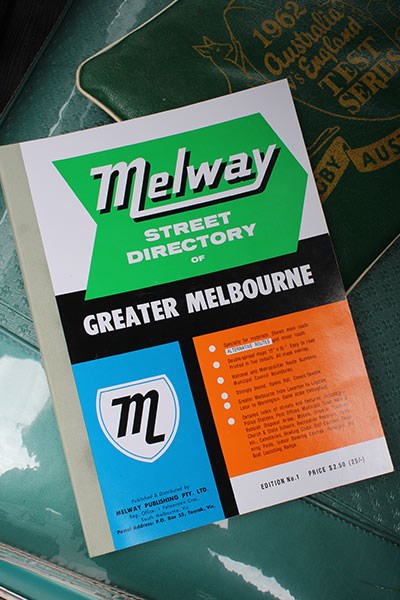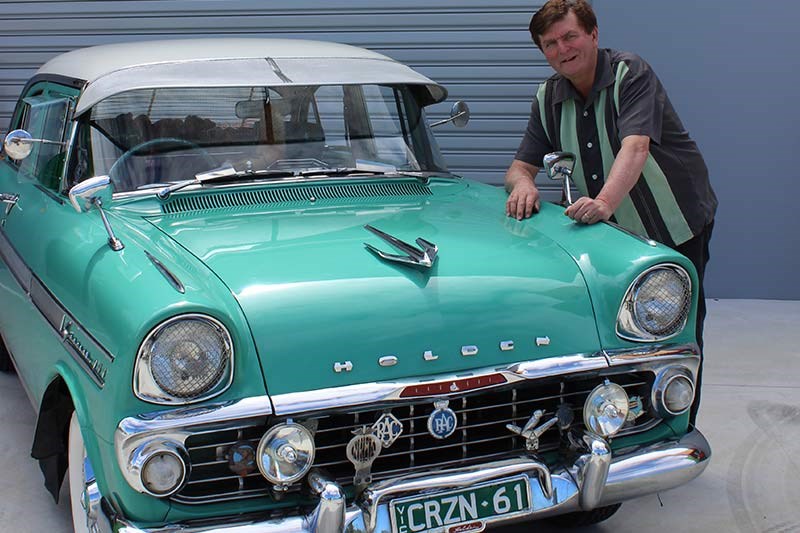 Jeff's EK is a rolling time capsule and showcase for nearly every bolt-on accessory and ornament ever made for Holdens of a bygone era
1961 Holden EK Special
Ask Jeff why he bought his EK Holden and he'll tell you it's because his dad, Don McAlpine couldn't.
"Dad was a taxi driver for years back in the 40s and 50s and he owned every model of Holden brand new from 1948 to 1968, except for the FB-EK.
"Around the time the FB came out in 1960 there was a credit squeeze and Dad couldn't afford to upgrade. He ended up going from an FC to an EJ and missed out on a 'twin fin' as a result.
"I actually learned to drive in the FC sitting on his lap, so I guess you could say buying the EK was a way of completing the jigsaw for me."
| Related: 1961 Holden EK Reader Resto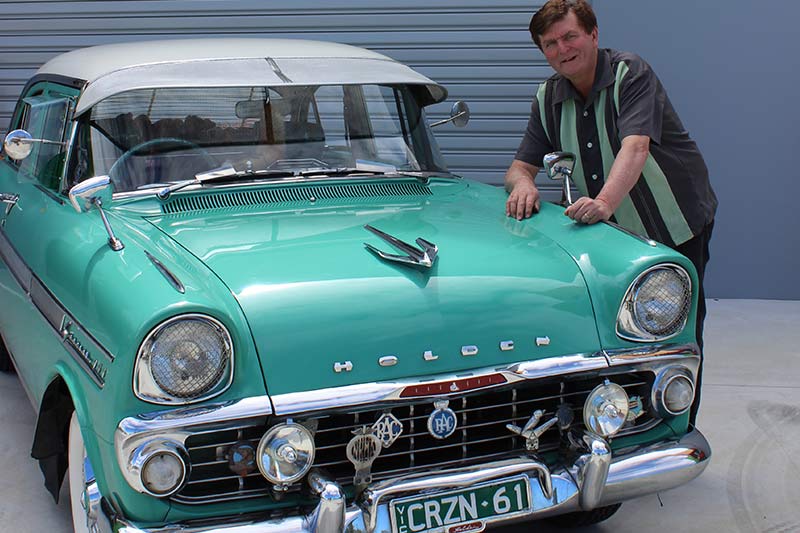 But Jeff's opel green and snowcrest white EK is much more than a piece in a puzzle. It's really one person's tribute to a period in Australian culture and motoring history when fins, wraparound windows and chrome trumped form and function.
It's also a rolling display for pretty much every conceivable option, accessory, decoration and piece of period auto memorabilia that was available for an Australian car in the early 60s.
If a single car can be a museum and time capsule, it's Jeff's EK. From the 'Hollywood' flashes down its flanks to the venetians, wheel spats, spinner hubcaps and continental spare wheel boot, this is a car that turns as many heads now as it no doubt would have back in 1961.
| Read more: Aussie original - Holden EK & FB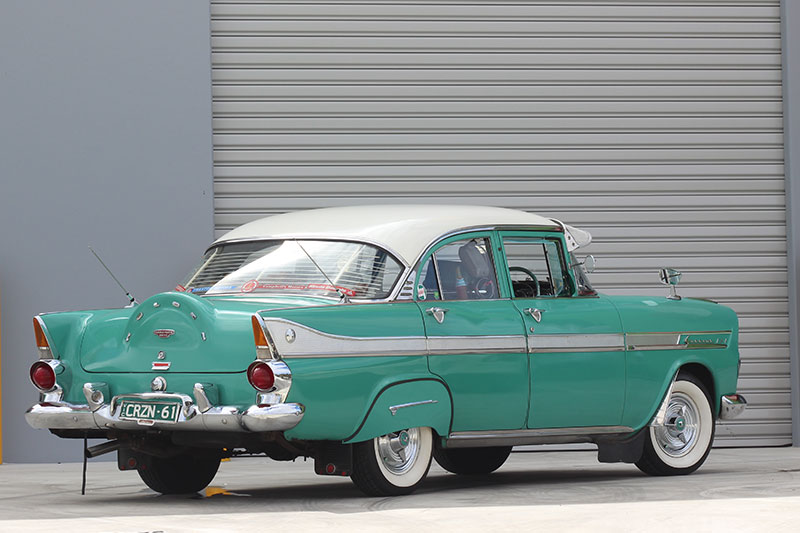 But when Jeff first laid eyes on it in 2007, it was a pretty basic four-owner package, albeit kept in good condition.
"I flew to Sydney, met the owner at the airport, drove back to his place, bought it on the spot for the asking price and drove back to Melbourne on the same day. He was pleased when I told him that I intended to respect its originality and add 'a few' more accessories."
What followed has been more than ten years of dedication and transformation, with Jeff attending swap meets, club displays and scouring the internet in search of anything that he felt would enhance his mobile museum and pay tribute to the car culture of a bygone era.
| Read more: Holden EK buyer's guide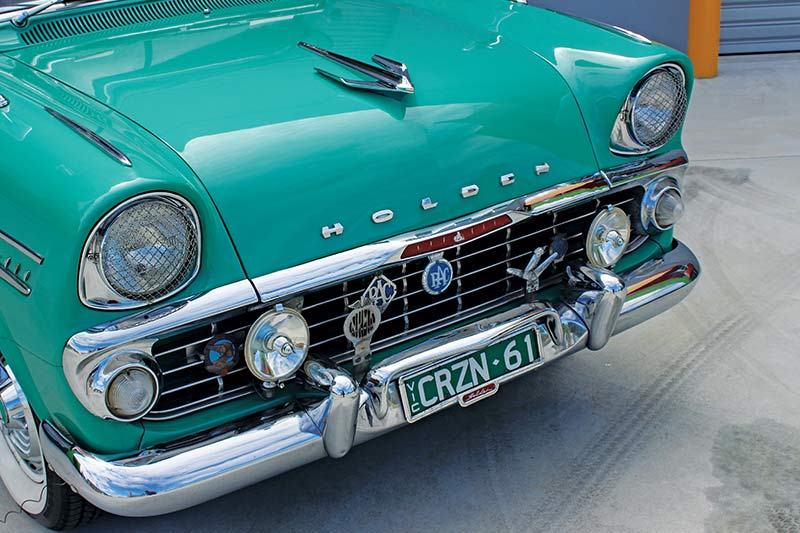 But while the EK is a showcase, it's no show pony. Jeff's pretty sure it's had at least one coat of paint over the years and the EK still bears witness to years spent on the road and under the harsh Aussie sun, with some of the paint chips and faded patches that go with it. The accumulated effect adds a certain authenticity, says Jeff.
"It's like Paul Hogan without the plastic surgery – a real Aussie icon," he says.
And it gets to see the road on a regular basis, with Jeff wheeling it out most weekends for a run or the occasional friend's wedding for those who like a little Australiana with their vows.
He says he particularly enjoys having people come up to him and share their own stories of days gone by whenever he's out and about in the EK.
"It's like a people magnet. People come over for a chat and they'll tell you how they used to drive in one just like it, or their family or the neighbours had one. It's a great conversation starter and conduit to friendships."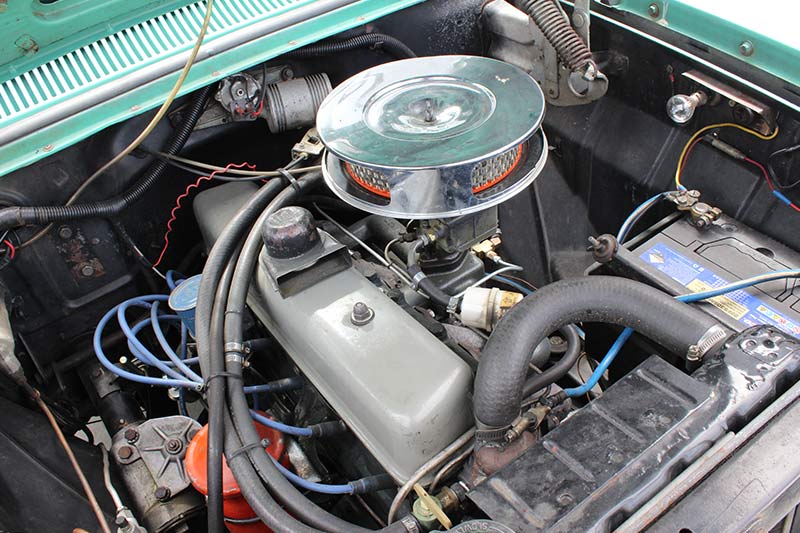 Underneath all the period paraphernalia is a base model '61 EK, which was actually a face-lifted FB, with the major change being an optional column 3-speed Hydramatic auto trans – a first for Holden – and a few styling tweaks.
The EK update also boasted revised interior trim and an electric wiper motor finally replacing the outdated and inefficient vacuum set-up.
Beneath the bonnet beats an original trusty 138cu in 'grey' sideplate six, although like virtually every other aspect of the car, Jeff has managed to come up with a few period-perfect mods, including one of particular significance in terms of early Holden performance gear.
"Yep, that's a pair of original Jack Meyer cast iron exhaust headers," he says, pointing proudly to the rare twin, cast three-runner manifolds.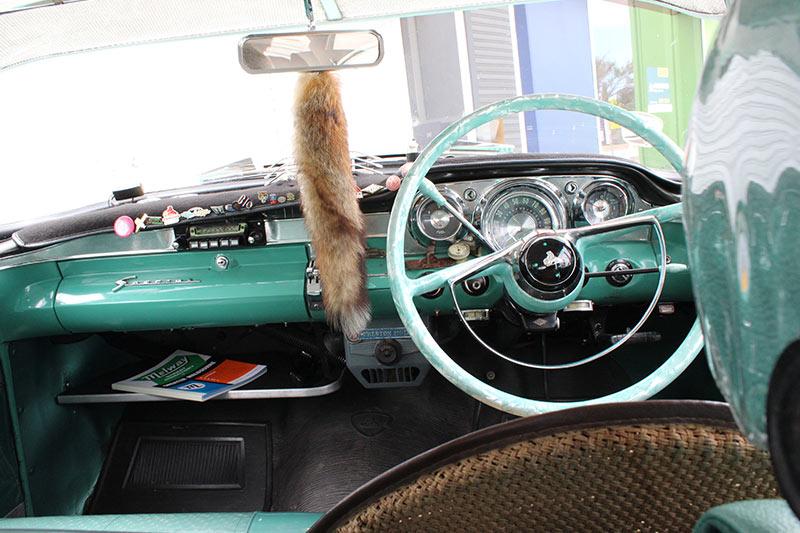 Those with a forensic eye for detail might notice that not all of Jeff's modifications and accessories are strictly from-the-Holden-catalogue items, but he is the first to admit that it was never his intention to limit himself to what the factory offered.
"It's also about the period in time," he says. "I wanted to create a tribute to the forward looking late-50s American styling and early-60s Australian styling, including all the paraphernalia that was around back then."
Enthusiasts can't help but be drawn into the myriad detail touches, with Jeff more than willing to explain why he chose a particular badge, piece of trim or other part to enhance the overall visual effect.
The 'Continental' boot is a case in point and is the single biggest modification, although as Jeff points out, it's easily reversible. "I can change the boot in five minutes – just like the '59 Chev aerials.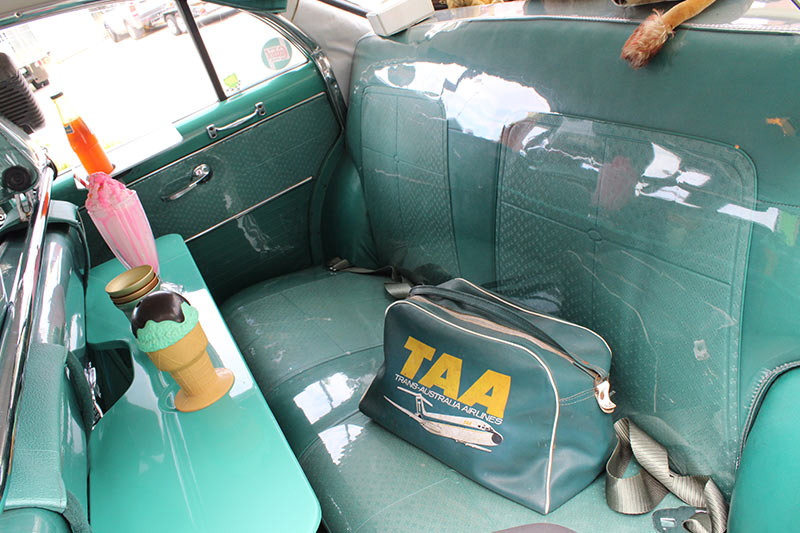 "The boot is really a tribute to the work of legendary Sydney car customiser Dale Fisher," he explains. "I had John's Rod & Custom in Berwick mould the boot, with Rick Mace, from Ron Mace Panel Works in North Coburg, doing the paint and it came out looking factory. Dale was sent pictures of the boot mould for his opinion and he gave us the thumbs-up, so you can't get better than that."
There are so many extras on this car that we simply don't have the space to list them all. Literally everywhere you look, there is an artifact with a back story that Jeff is more than willing to share.
Most have been discovered on the bush telegraph, with Jeff communicating regularly with other Holden enthusiasts as well as scanning eBay, attending swap meets and exploring antique shops and fairs.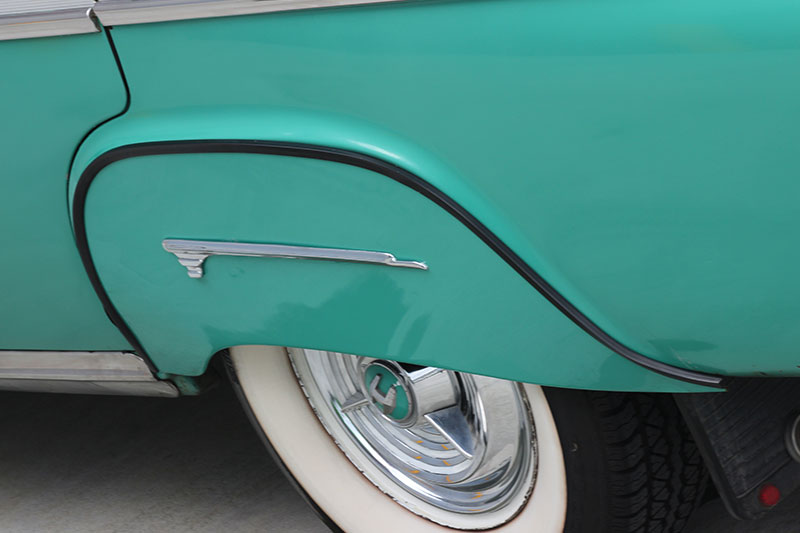 Some of the more notable accessories include the spats, period spinner hub caps, Hollywood side flashes, twin aerials, numerous chrome and other badges and adornments on the exterior, while inside is literally bristling with examples of period add-ons, including the 'Jesus bar' chrome taxi rail along the back of the front seat as fitted to cabs of the era and the picnic shelf for that hamburger and coke at the drive-in. Of course, there's the obligatory venetians, and nodding dog on the rear parcel shelf, pearl-finished steering wheel and working Diamond Dot radio.
And for car shows and other public displays, Jeff adds a few period-correct ornaments, including an original seat cushion that was available for spectators at a 1962 Sydney rugby league test match between Australia and England. There's also a TAA kids school bag, fox tail and a perfectly preserved Johnsons First Aid Kit, while Jeff makes the effort to dress the part for some public appearances, including white T-shirt with a pack of iconic Camel ciggies tucked under his sleeve.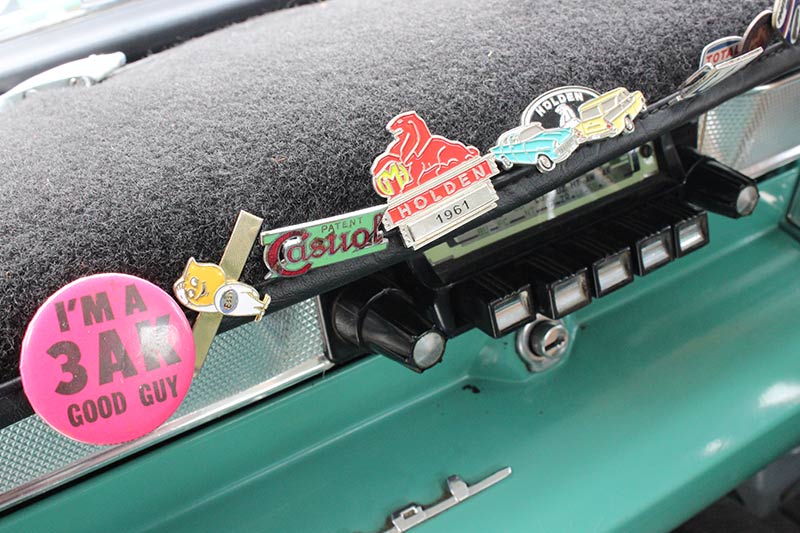 And speaking of things up sleeves, we couldn't help wonder if there was anything else Jeff could possibly add to his sixties tribute.
"Mate, it's like painting the Sydney Harbour Bridge – there will always be something else to do," he said.
Jeff's efforts to preserve a classic period from the Aussie brand's past takes on a certain extra significance, given the sad fact that locally built Holdens are now literally history.
If you catch him and his four-wheeled 'Rock 'n' Roll' time capsule at an event, be sure to wander over for a chat. He's a great character and always willing to share an amusing or intriguing anecdote about how he came about a particular part to enhance his tribute to a classic period in Australia's automotive history. As he says" "the car is a great social elixir."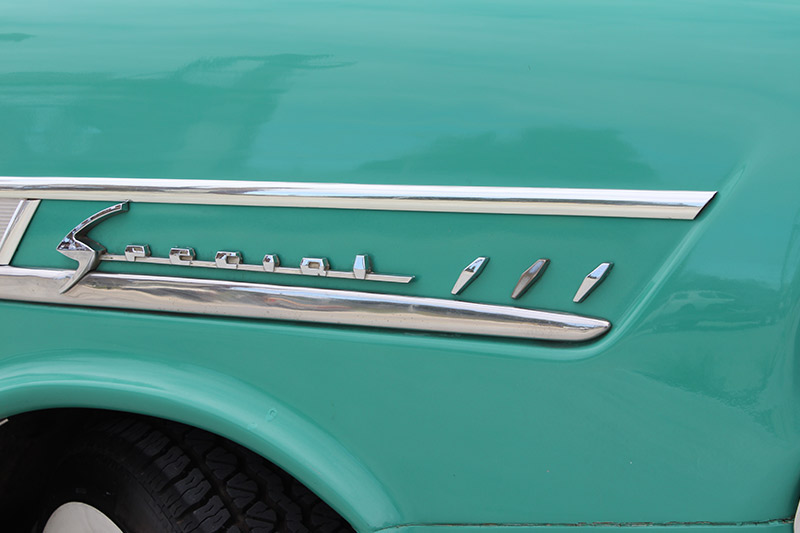 1961 Holden EK Special
Engine 2260cc pushrod six
Power 54kW @ 4200rpm
Torque 163Nm @ 1400rpm
Gearbox 3-speed manual
Brakes Drum (f), drum (r)
Suspension Unequal arm independent, direct-acting tubeshocks(f), Hotchkiss drive with leaf springs & tube shocks (r)
PERFORMANCE
0-100km/h – 20.4sec
Top Speed – 135km/h
Unique Cars magazine Value Guides
Sell your car for free right here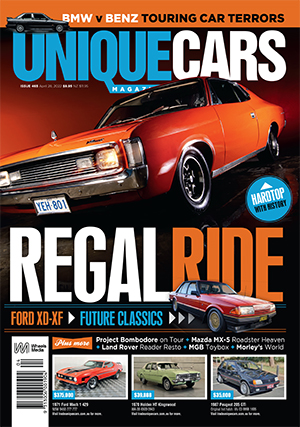 SUBSCRIBE TO UNIQUE CARS MAGAZINE
Get your monthly fix of news, reviews and stories on the greatest cars and minds in the automotive world.
Subscribe