Nissan Skyline R32 GTR v Nismo R35 GTR – Old vs New
---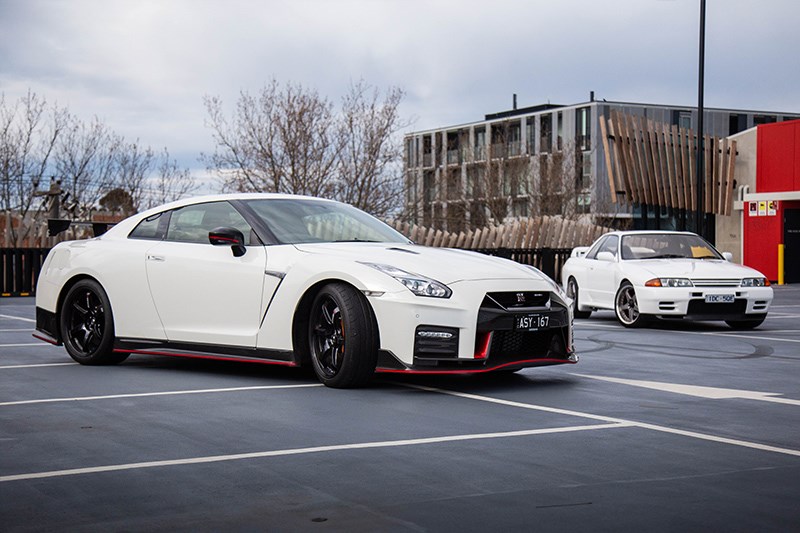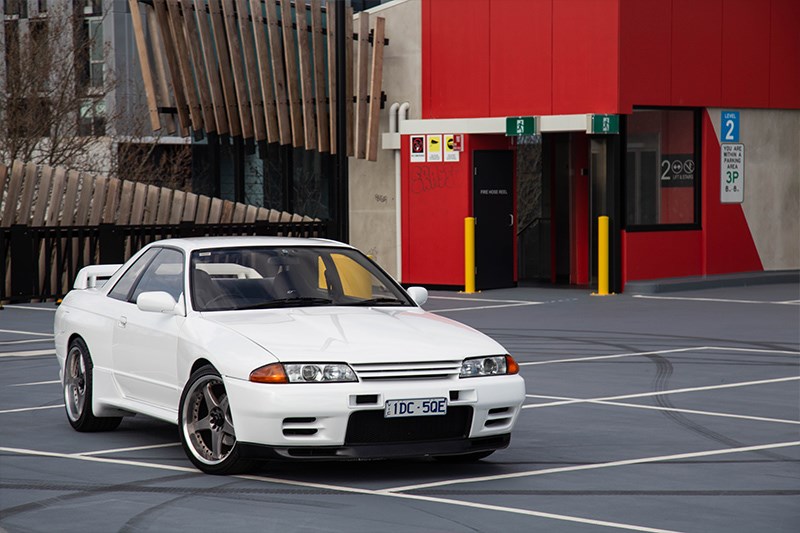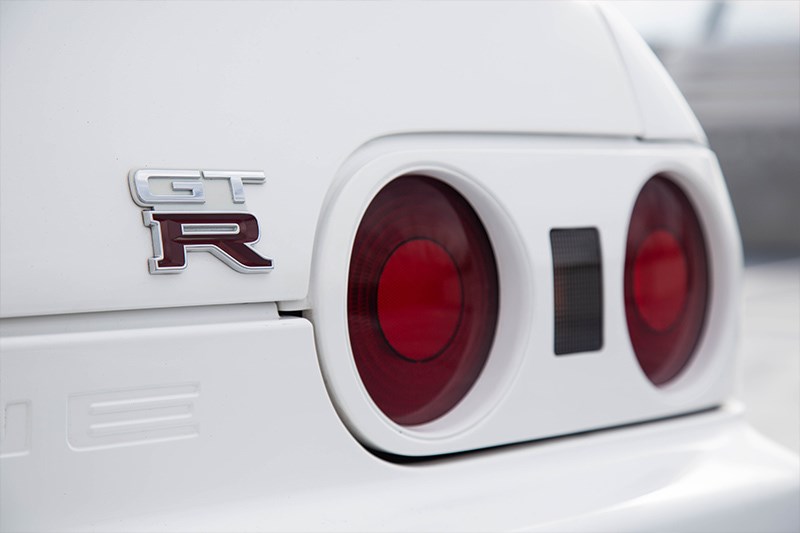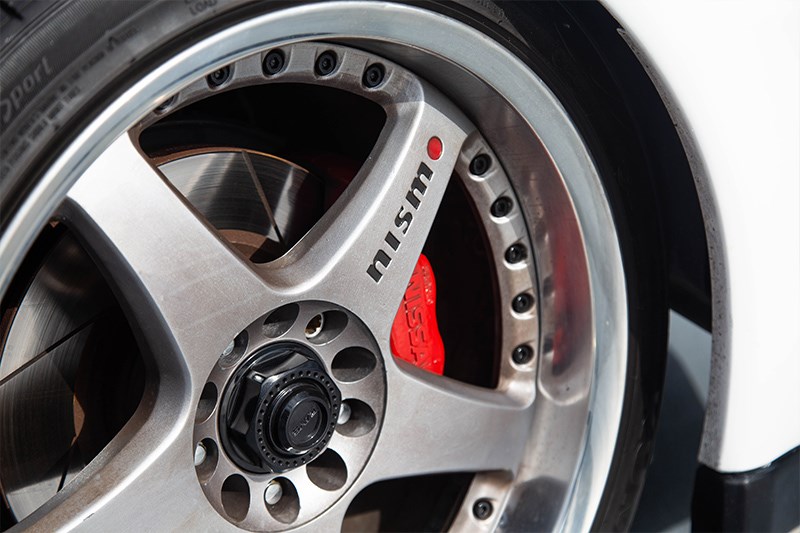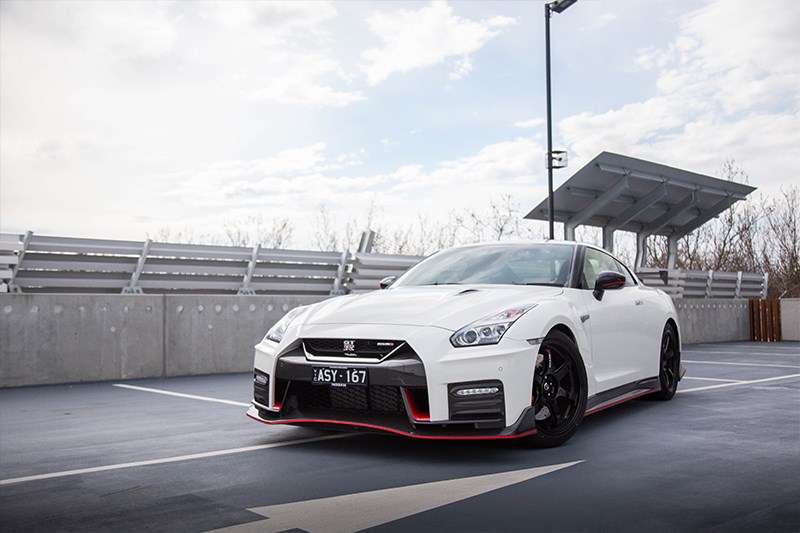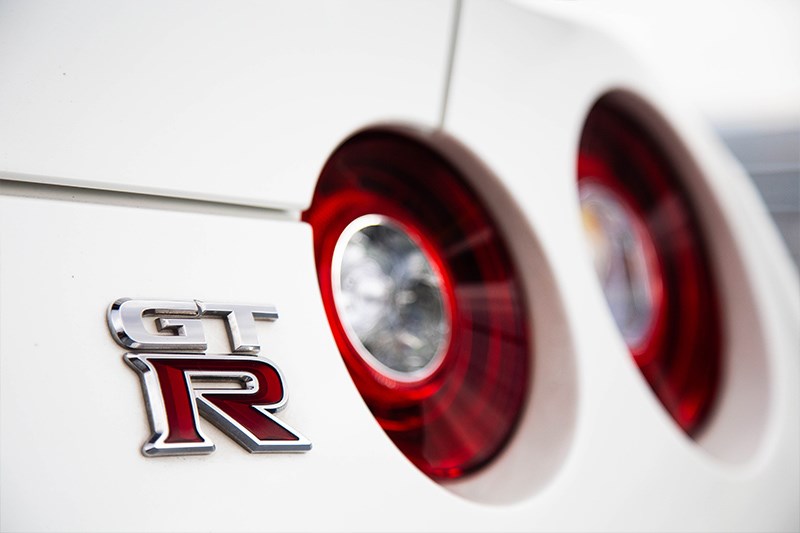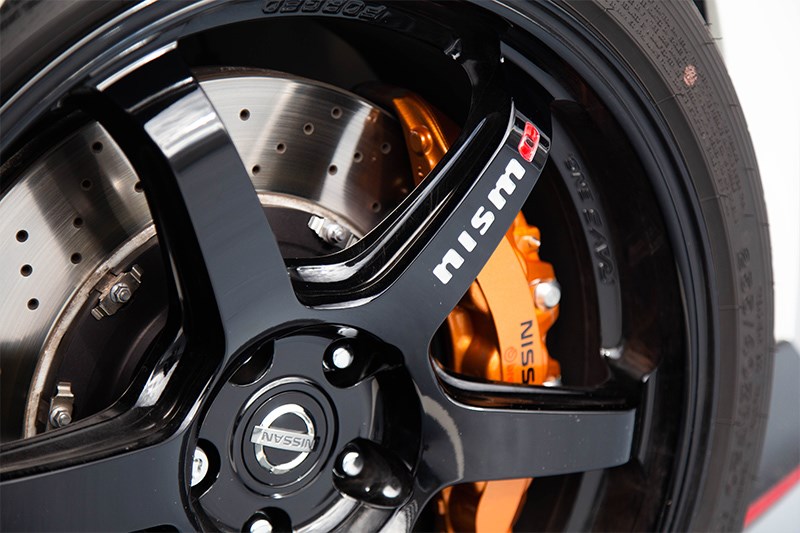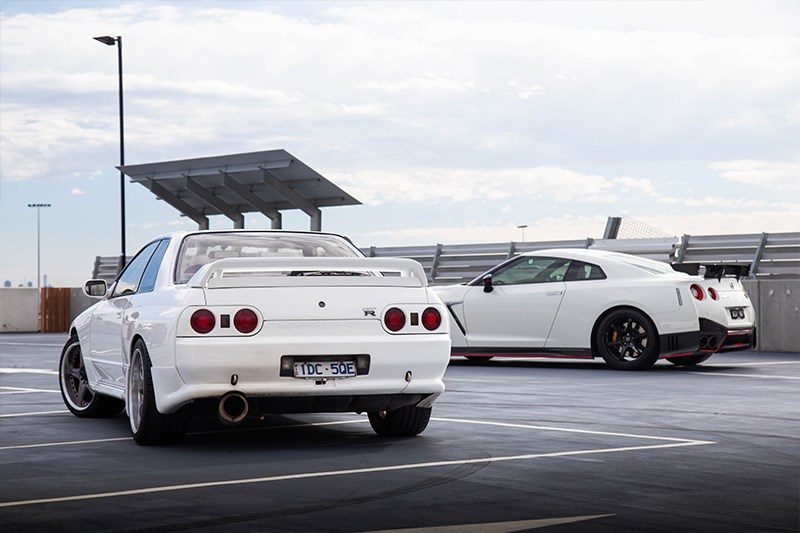 The first and last Godzilla. This is what almost 30 years of progress looks like
The Godzilla legend began right here in Australia, when sister-magazine Wheels tested one of the first 100 Australian-delivered Nissan Skyline R32 GTRs in the July issue of 1989.
"Skyline Supercar!" read the cover. "Nissan's new Godzilla on wheels aims to slay the Sierra".
| NISSAN SKYLINE R32 GT-R - BUYER'S GUIDE
And thus, the legend was born.
The nickname still endures today, and was certainly well-deserved.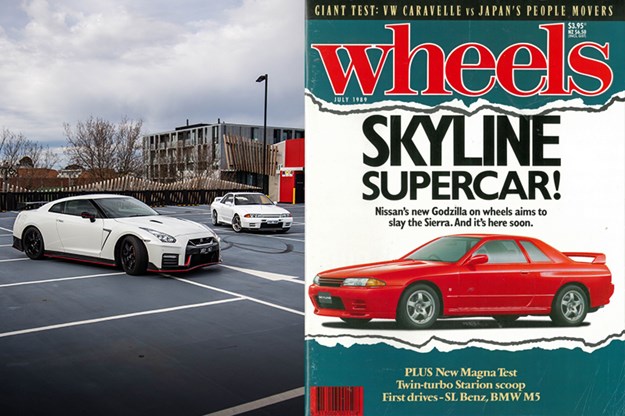 The BNR32 dominated Group A championships both here and overseas and featured the absolute cutting-edge of technology of the time; including a dynamic torque-splitting all-wheel drive system, all-wheel steering and a powerhouse of an engine - a 2.6lt twin-turbocharged RB26DETT inline-six.
Motor Magazine back in 1990 performance tested the car with astounding results. 4.8 seconds to 100kph, and a standing quarter in 13.10 seconds! Be reminded that this was a box-fresh factory car, nearly three decades ago.
The VL Group A SS took 7.04 seconds to crack triple digits, and the Ford Sierra RS 500 Cosworth took 6.4 seconds according to Motor tests of the era.
Nissan quoted the power figures for the R32 GTR at 209kW, though this is contested and widely understood to have been underquoted.
R32s are well and truly entering collector status, with prices sky-rocketing in recent years, in large part thanks to the US' rolling 25 year laws regarding the importation of vehicles. 2014 saw the first 1989 R32 GTRs eligible to be brought into the United States, and every year following, more and more cars have spiked in price.
Australian-delivered cars costed $110,000 when new, and Nissan struggled to move the 100 Australian-allocated cars thanks to the sky-high pricetag. ADM cars are still the most collectible, and a recent Shannons auction saw three examples sell for $64,000, $70,000 and $87,000. The last being under 100,000kms and formerly owned by Gibson Motorsports.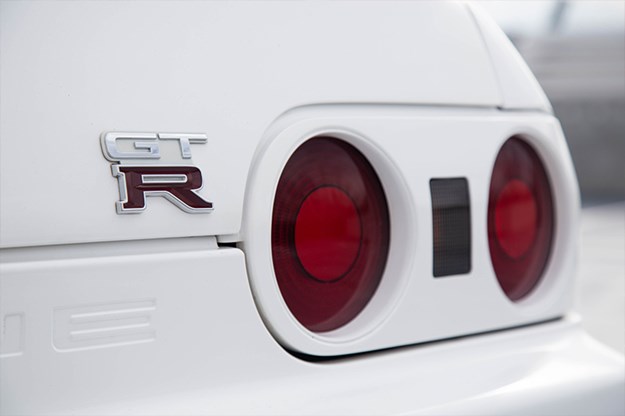 Grey import cars start in the $30,000s, though most are in lacklustre condition thanks to decades as cheap performance heroes. Anything in this price range will likely be up for an engine rebuild soon.
Upwards of $40,000 will nab you a markedly better condition car, many with engine rebuilds already done.
But if you like the Godzilla ethos, but want the absolute newest and best, Nissan's performance arm – Nismo – has a goodie for you.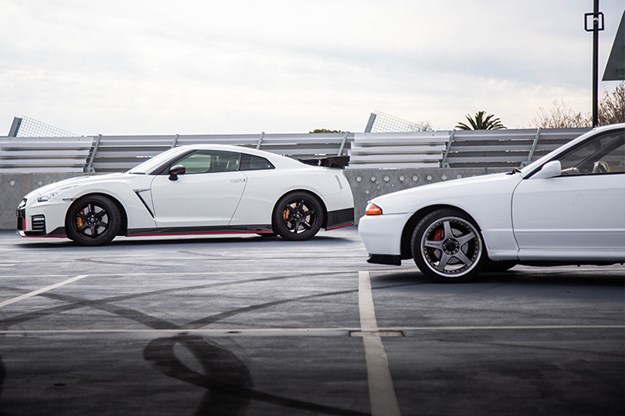 Enter the Nismo R35 GTR.
A $300,000 powerhouse of pure unadulterated speed.
It won't be the most comfy car on the road as it was built for one thing and one thing only: to set lap times faster than you ever thought possible.
This is the absolute biggest and baddest Nissan to ever don the GTR badge.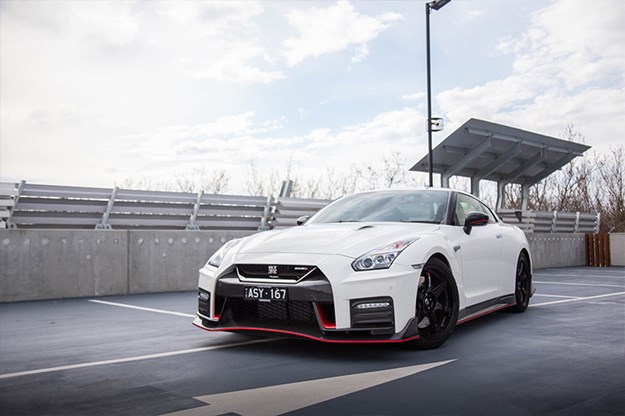 After nearly 30 years of progress; the price has nearly tripled and power output has more than doubled to 441kW, thanks to its equally ground-breaking 3.8lt twin-turbo VR38 V6 engine.
It blitzed the infamous Nordschliefe in just 7 minutes and 8 seconds, eclipsing the R32 GTRs time of 8 minutes and 22 seconds.
Decades later, the GTR name is equally as powerful, innovative - and its ability to shame supercars on a whim is just as it was in 1989.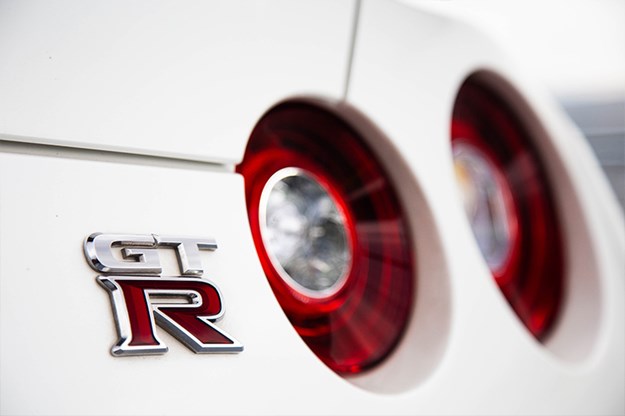 So let us know, which would you rather have?
The first, or the last?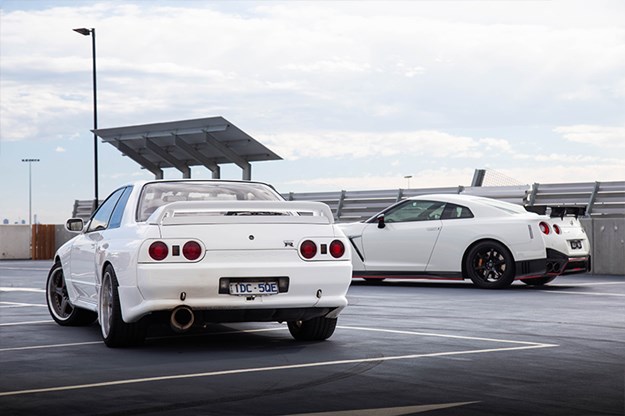 Unique Cars magazine Value Guides
Sell your car for free right here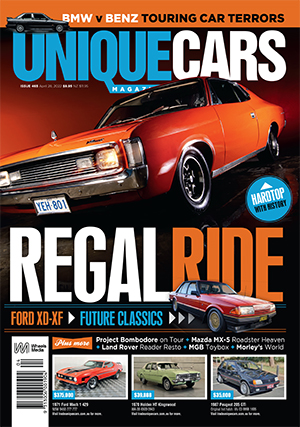 SUBSCRIBE TO UNIQUE CARS MAGAZINE
Get your monthly fix of news, reviews and stories on the greatest cars and minds in the automotive world.
Subscribe