Nulon Project XY Falcon - ToyBox
---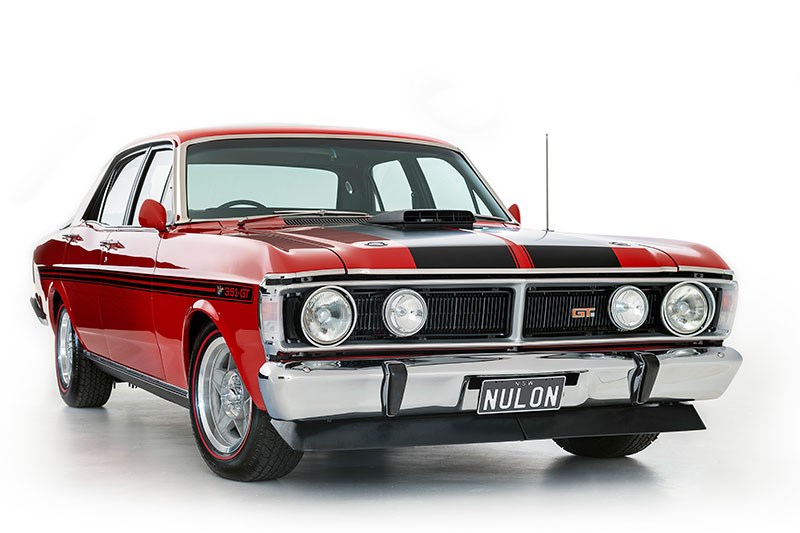 Aussie oil company Nulon gets their hands on a local classic family sedan, and turns it into a full-tilt hero car tribute.
Our mates at Street Machine has been busy in conjunction with local lubricant firm Nulon, turning an inter-generational Falcon 500 heirloom into the ultimate tribute to an Aussie touring car legend, the XY GT.
Choosing the right car for the build was originally a bit of a mission - the only stipulation was that it had to be an Aussie muscle car.
| READ NEXT: 1971 - 1972 FORD FALCON XY GT-HO PHASE III - BUYERS GUIDE
Many of us know the feeling, many late nights trawling through classifieds and website listings, trying to find the one. After many dead-ends, they eventually found the perfect car.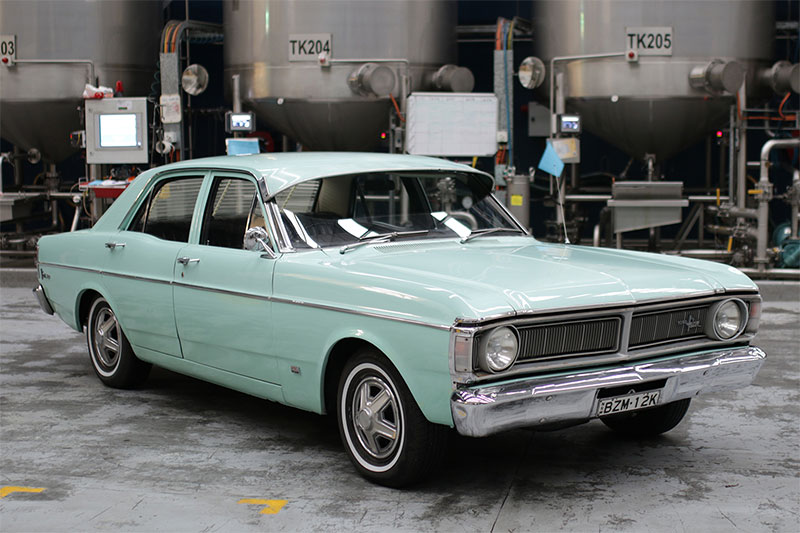 This 1970 XY 500 was originally delivered to a NSW family, special ordered in a rare Spring Frost factory hue. The XY stayed with that original family for three generations before being sold to its previous owner in 2012. With a restoration ten years prior, a straight body, T5 transmission and a fresh 2V six-banger, this car was the perfect base for the hero car build.
Following a full tear-down, plans were in place for a bare-metal restoration. As the car was on the dolly and off to firm Spray Fever for rust repairs and colour, the crew went off hunting for an engine it deserved.
BK Race Engines was enlisted, which picked a factory 351 Cleveland as a versatile workhorse to start with. Stroked to 408ci, with rods and crankshaft from SCAT, as well as forged pistons and solid camshaft, the engine internals were more than sorted to safely handle the big power they were chasing.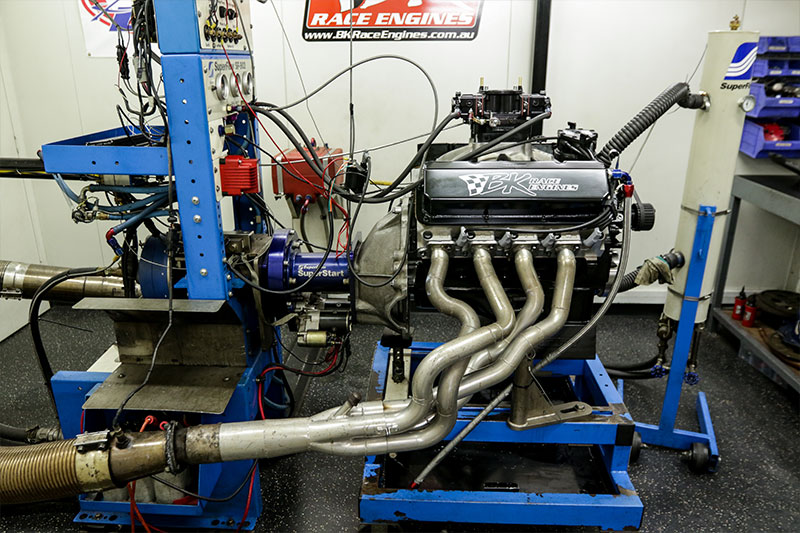 With the engine topped off with a CHI 3V head, single-plane manifold, and  billet carby, the completed unit spat out a formidable 473kW on the engine dyno.
Back in the body department with rust repairs and panelling all sorted - the next big dilemma was picking out the body colour. With almost 20 factory paint options native to the XY Falcon GT when new, the final decision had to be iconic. In the end, Track Red won out with contrasting black GT stripes.
With the engine and body quickly coming together, the interior was handed to Daniel at Unique Marine and Upholstery and final assembly began at RedSun motorsports with a host of RRS brake and suspension upgrades including front MacPherson conversion, Top Loader four-speed and nine-inch diff.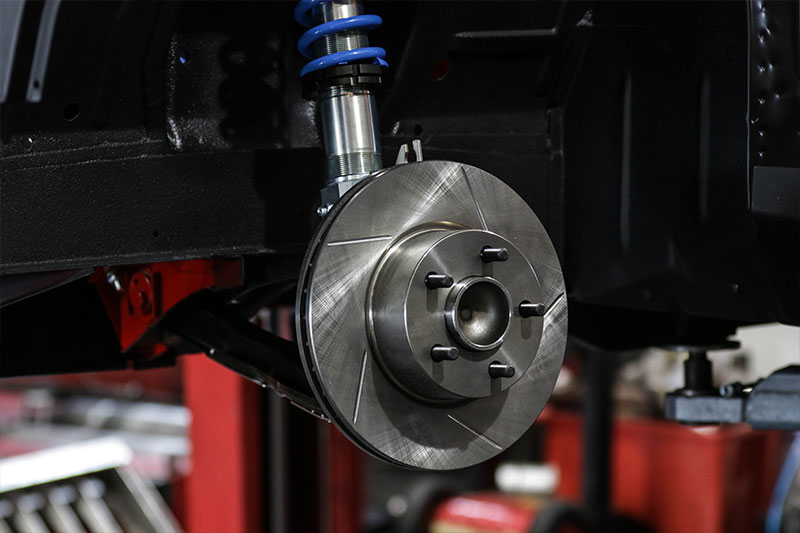 With the home stretch in sight, one of the final pieces to the puzzle was the electric system. A 40 year old loom won't do on one of the best XY GT replicas in the country, so a whole new harness was made by Raiden Technologies, handled by a Haltech fuse box and a secondary fuse box easily accessible in the engine bay for ease of maintenance.
With everything wired up, it was time for the first start. Many of us know the apprehension before turning the key that first time on a project, but with all the hard yards behind the car, the stroked 408ci Cleveland turned over on first try.
Following an unveiling at Nulon HQ for employees, the car hit the road for the first time at the hands of long-time Ford fan and Nulon employee, Mike Sharman.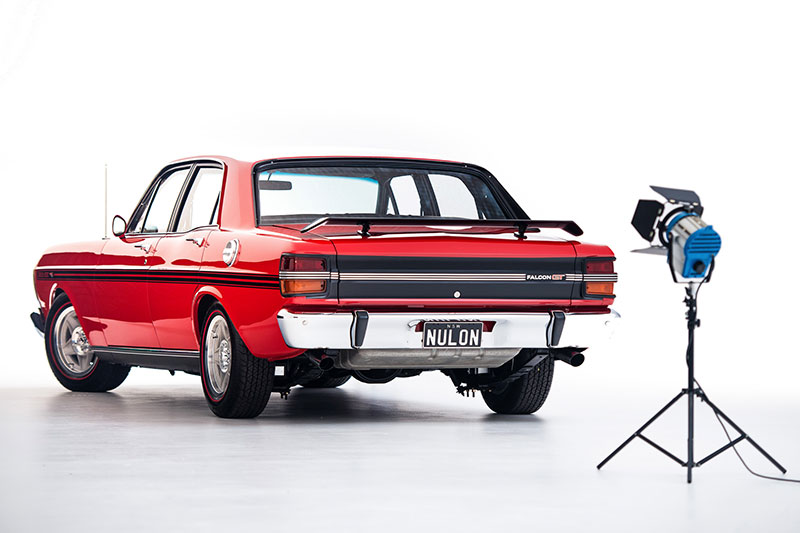 A Ford purist at heart, Sharman expressed his hesitations of going the GT replica route at the start of the build, but with a tyre squeal in first followed by an ear-to-ear grin, his first impressions were glowing, praising the car as "fantastic to drive".
So what's next? Well, in the coming months the Nulon XY will make a small tour of events and autostores before sending it off with a great Aussie road trip. Then finally, it will be given away to one of you folk.
That's right, Nulon will be giving away their XY GT replica to one lucky winner. Entries are free at www.projectxy.com.au, and you get ten bonus entries upon any purchase of a Nulon product.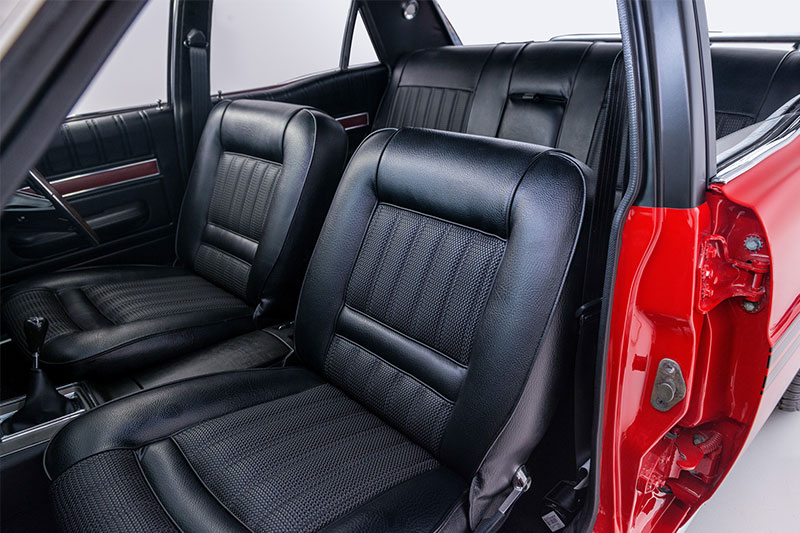 Historically replica hero cars have copped a bit of flack in the eyes of collectors, but as the genuine examples are sky-rocketing in price, well-built projects like this are coming into their own and gaining market acceptance.
Unique Cars magazine Value Guides
Sell your car for free right here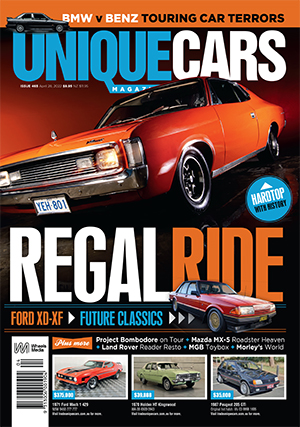 SUBSCRIBE TO UNIQUE CARS MAGAZINE
Get your monthly fix of news, reviews and stories on the greatest cars and minds in the automotive world.
Subscribe