2018 Mini Remastered
---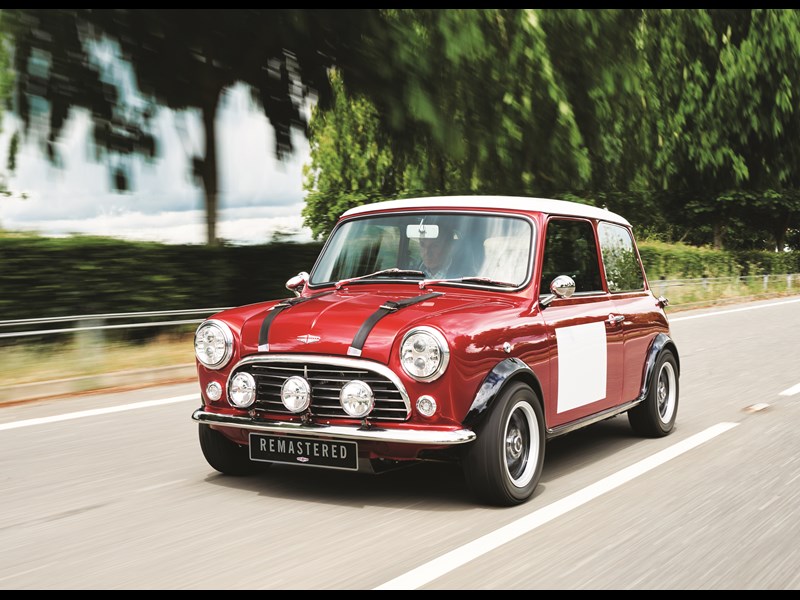 We're bringing a classic Mini into the 21st century
Classic Mini Remastered
"Everyone has a classic Mini story", says David Brown Founder and CEO of David Brown Automotive, the brains behind remastering one of the world's great motoring icons, the Mini.
It sounds simple enough. Take one brand new – but old school – Mini bodyshell, add in a refurbished driveline from a classic model and modernise the interior for the 21st Century.
But the remastering is much more than that.
David Brown has fuel running through his veins, combined with a strong history in manufacturing; his concept of remastering the Mini came up in the planning stages of the Speedback GT which is limited to up to 100 units. Brown started thinking long term and what to do after completion of the Speedback GT production.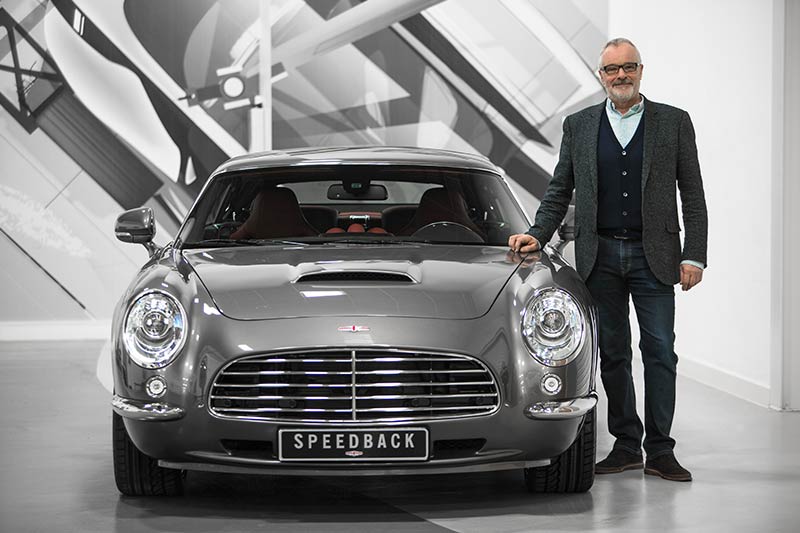 | Feature: Mini Cooper 50 years on
Brown's heroes are his father and Roger Daltrey and it was his father who said the Mini was the best designed car ever with ingenious packaging.
Being the most iconic car in the UK, Brown saw an opportunity to remaster the Mini as he explained in our interview:
Unique Cars: At a glance it's obviously a Mini but with a new look. How far did you push the boundaries?
David Brown: Some early design sketches took Mini Remastered further away from the original concept, but we are pleased with what we are doing that keeps the original classic Mini spirit.
UC: Remastering such a classic comes with a massive responsibility.
DB: Absolutely. Many companies in the 60s and 70s tried to make luxury versions of the original Mini, with premium trimmings, finish and feel. Some did quite well at it.
Now we're bringing a classic Mini into the 21st century. We are very respectful of the Mini heritage and we make sure what we do is right for our brand.
| Buyer's guide: Leyland Mini Clubman (1971-79)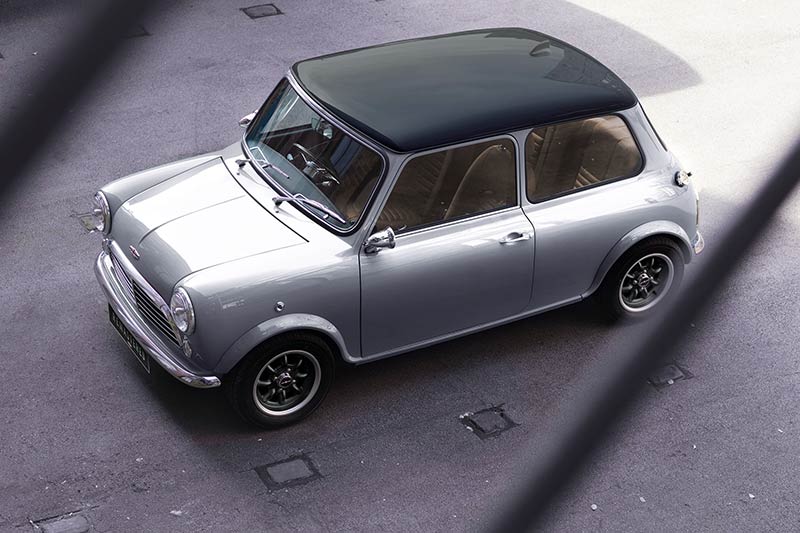 An example of that is the tail-light assembly on our three launch cars; designed internally, it's been met with polarising opinion so we've decided our production cars will get a completely different cluster that's closer to the original Mini and closer to the David Brown Automotive design language.
We also want to bring in some elements of Speedback GT into the Mini Remastered so people know it is a David Brown Automotive car.

UC: How does David Brown Automotive remaster a Mini?
DB: A Mini Remastered always starts life as a classic donor vehicle as we use the single-point fuel injection 1275cc engine, four-or five-speed manual or four-speed automatic gearbox.
| Feature: Restomod 1960s Ford Mustang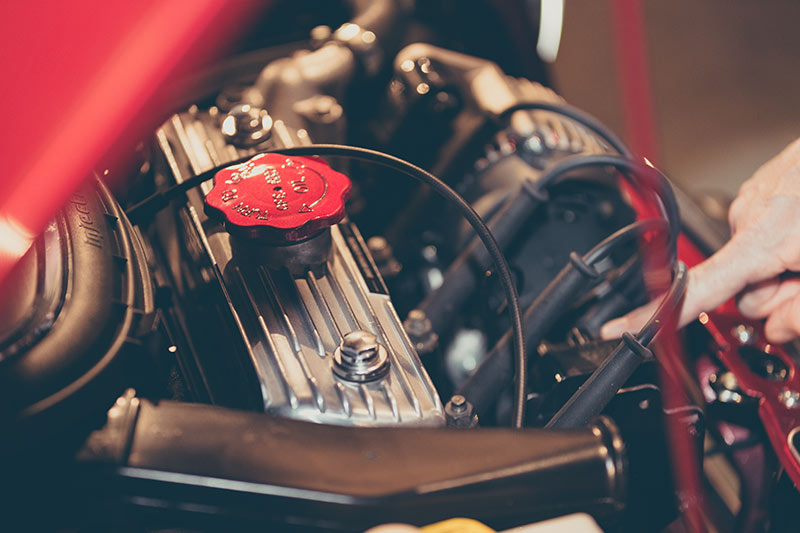 Both the engine and gearbox are completely refurbished and are in fact better than when they were new. The engine now produces 71 horsepower (52kW), a bit more than the standard engine. We also offer a 1330cc engine with 87 horsepower that gives it a bit more poke. All the ancillaries under the bonnet are brand-new.
Aside from the engine and gearbox, every component on the car is new, including the bodyshell. These come from British Motor Heritage, the only company in the world licensed to build original Mini bodyshells and original Mini body parts.

Over 1000 hours go into making each Mini Remastered.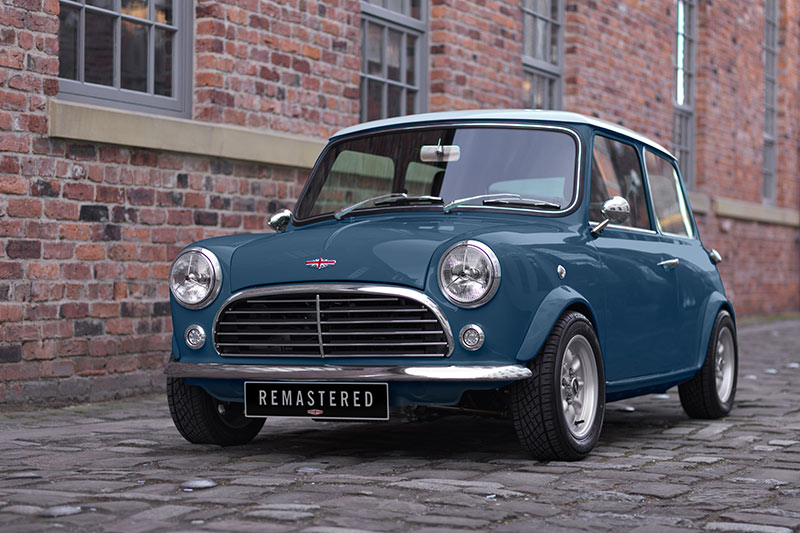 | Video: Reader resto - Twin-engined 1970 Mini
Many hours of traditional coach-building techniques and modern manufacturing practices remaster the body shell, that includes de-seaming and e-coating it. As you will recall the original car had large seams running down the A and C pillars. We remove them to give the car a fresh new look and reinforce the body behind them.
We profile all the panel gaps and line up all the shut lines by adding or filing the metal panels to ensure they're perfect and consistent. We also add extra reinforcement to the side panels and to the front and rear cross beams.
Once the body shell is completed it goes into the paint shop and undergoes a four-week process, with the number of layers depending on the colour. We offer 13 standard exterior colours, with the option to go bespoke if required.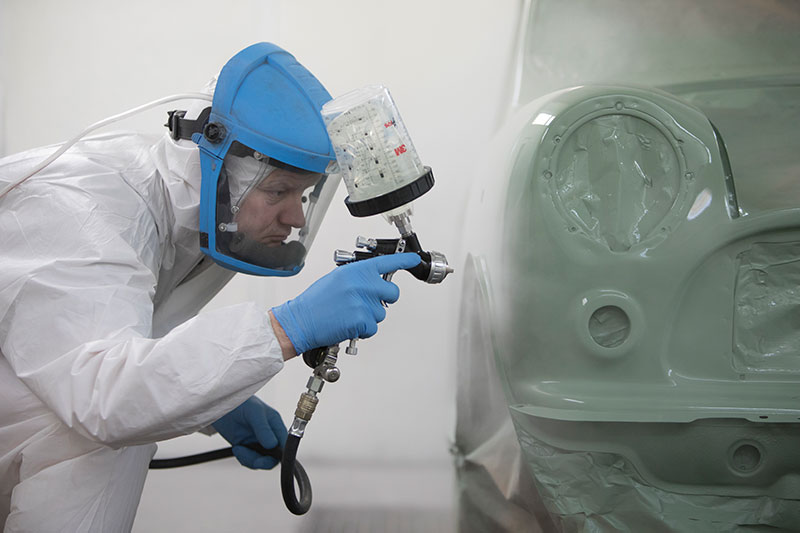 Our colour palette is inspired by the 60s, with both solid and metallic colours available. We wanted to make this car an expression of the owner's personality.
Our interiors are unique and we carry the exterior colour onto some interior panels like the classic car of the 60s.
The dashboard has a familiar look but is all-new with a glovebox, infotainment system with Satellite Navigation, Apple CarPlay and Android Auto, three gauges – now in front of the driver – and bespoke ventilation control knobs. There is airconditioning, USB ports in the glove box, an electric start/stop button, power windows, central locking, electronic boot-release; everything is electrically controlled, even the power-steering.
The seats are reupholstered in leather and re-foamed on their original frames.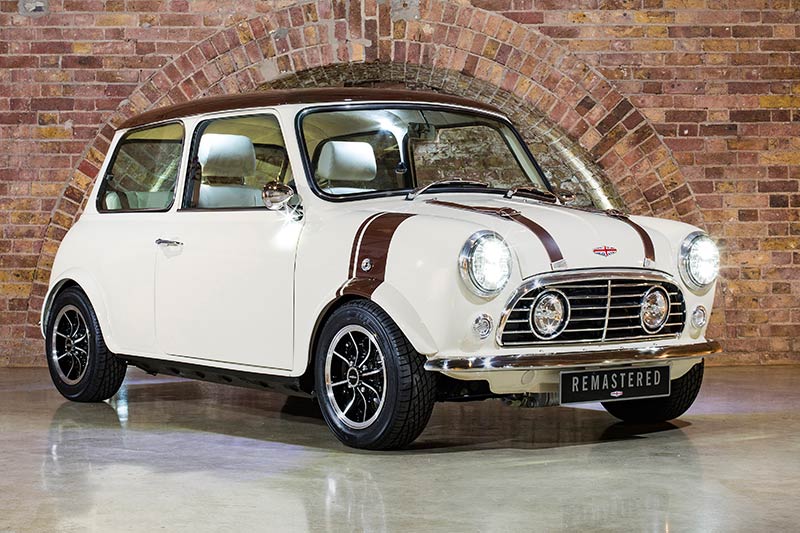 It's a balancing act to change it enough to make it better but not too much so it loses the appeal of the original classic car. We're mindful of everything we do, like the wood grain or leather trimmed steering wheel.
The Mini Remastered runs on 12-inch alloy wheels and though there are many opinions on suspension setup, tyre size, pressures and off-sets, we have arrived at what we believe is the optimum setup. However, as the suspension is fully adjustable we can tune it to suit our customers.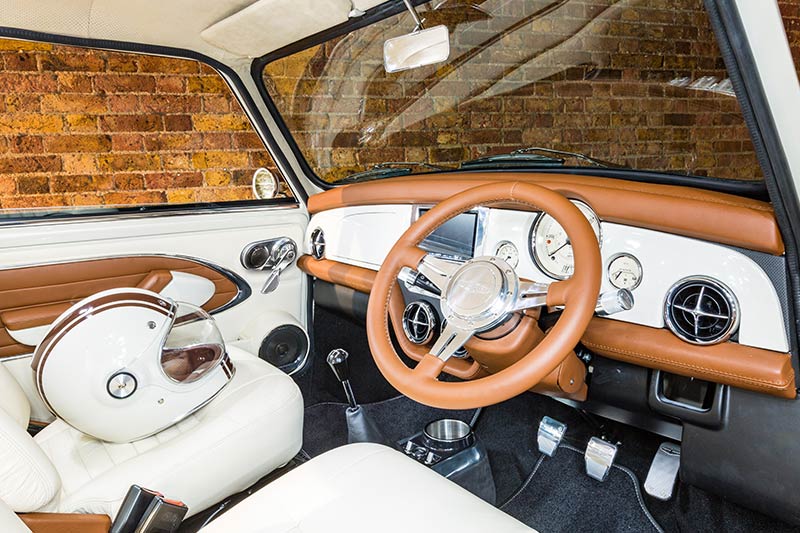 UC: What about airbags and anti-lock brakes?
DB: We haven't added any air bags and we've made changes to the steering column's rake and angle so using an airbag from the donor car isn't possible.
We see the Mini Remastered as a city car that will operate at lower speeds. While it will easily do a London to Edinburgh trip it's still a classic Mini that is going to drive similarly to a classic Mini. We have added plenty of refinement without taking away the classic Mini steering and feel which is why people want them.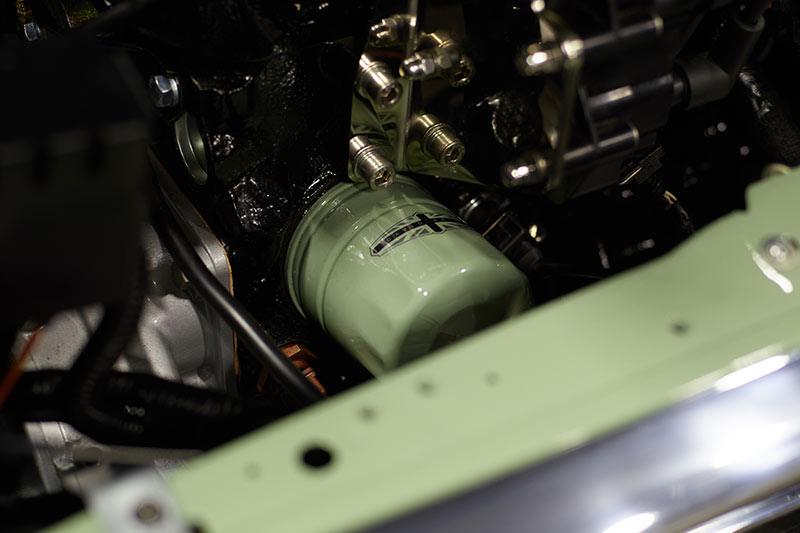 UC: Who is the remastered Mini aimed at and who is buying it?
DB: That is a very good question. As a small company, there are obviously lots of opinions and a couple of months before launch we were all in meetings and trying to discuss what we thought the main customer base would be.
And therefore, we were thinking about paint finishes of the launch cars, the type and style of options and that kind of thing.
And we all had a different opinion, which have all proven to be correct.
We have all been amazed at the breadth of the customer base. Young, old, male, female, Britain-based, Europe-based, Australasia-based, Asia-based, America-based.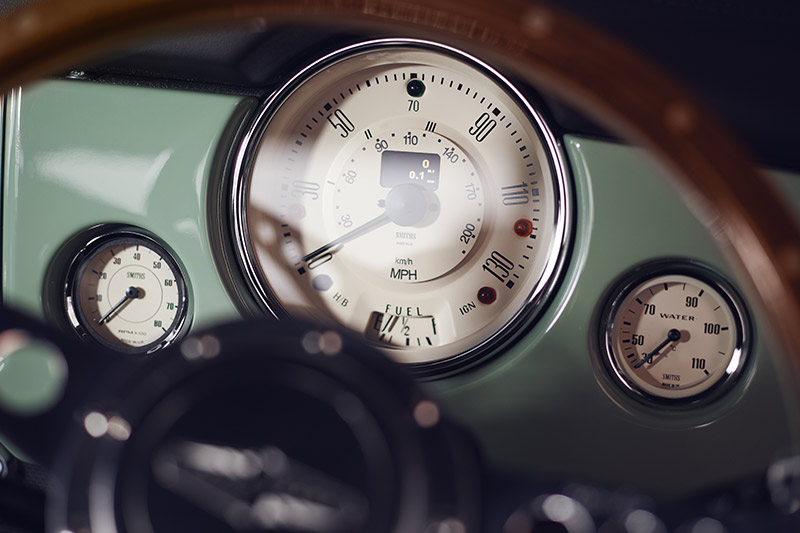 We were stunned at the uptake. From people who have never had a car before, to others who have vast car collections and want to add to it. Others who live in the country but work in London and want something special, exclusive and fun to drive in front of their friends in Mayfair mews.
UC: You must be pleased about having so many young people interested in the classic Mini considering there's the new one on the market?
DB: One major market is the generation who perhaps originally owned classic Minis as their first or second car, perhaps the one they got their first speeding ticket in, those life affirming experiences. Now they want to rekindle their teens and early 20s.
As the classic Mini was built between 1959 and 2000 so many generations grew up with the Mini and everyone has a Mini story to tell. A pretty large portion of the population has either owned a classic Mini or had memorable experiences in one. So we are tapping into that rather large customer pool.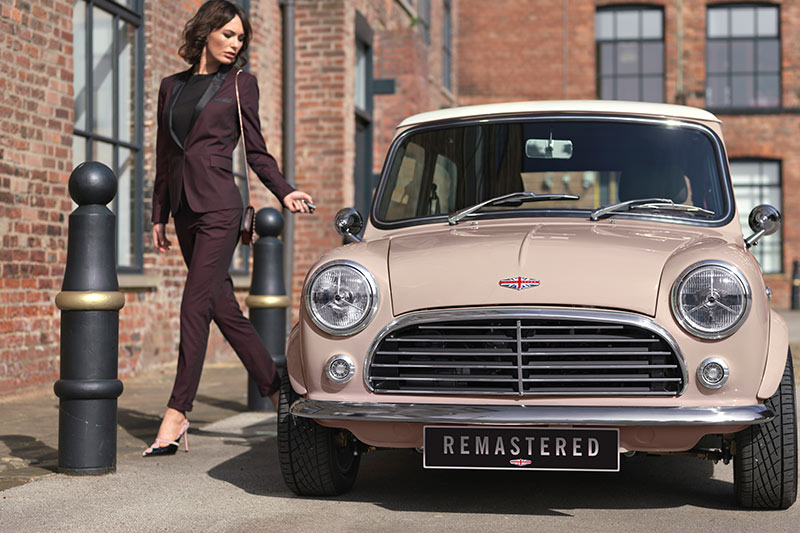 UC: If I want to order one today (April 2018) when would I receive it?
DB: We have about a year of build slot reservations confirmed so it would currently be late 2018 or early 2019.
Our Mini Remastered manufacturing capability right now is about 100 cars a year. It's a very limited exclusive and niche product and it is our intention to keep it that way.
David Brown Automotive is a low volume coachbuilder producing bespoke unique vehicles. And we will always have that ethos. We're not trying to compete with anyone who is building mass production cars.
UC: Tell me about the model range.
DB: Currently we have the standard, if you can call it that, plus two special limited production models of Mini Remastered.
One is inspired by Café Racers and the other, by the Monte Carlo rally taking inspiration from classic rally cars of the era with a high-performance 1330cc engine as standard. Both special edition models are limited to 25 units.
UC: Are they sold through dealers or sold direct?
DB: Most of the time direct through our headquarters in Silverstone, UK, but we do also have a dealership based in Dusseldorf, Germany, and while we can take orders we can feed them back through that dealer. Being such a small volume company it doesn't make sense to have vast numbers of dealers.
We can do things through shows and events that bring people to us. Which is one reason we're at Silverstone as we recognise that a lot of people who are interested in our cars may well be here anyway.
We encourage customers to come and watch their car being made and we have noticed this offer is something key to our customers. Many are interested in seeing a car being built and talking to the craftsmen and women that are building it.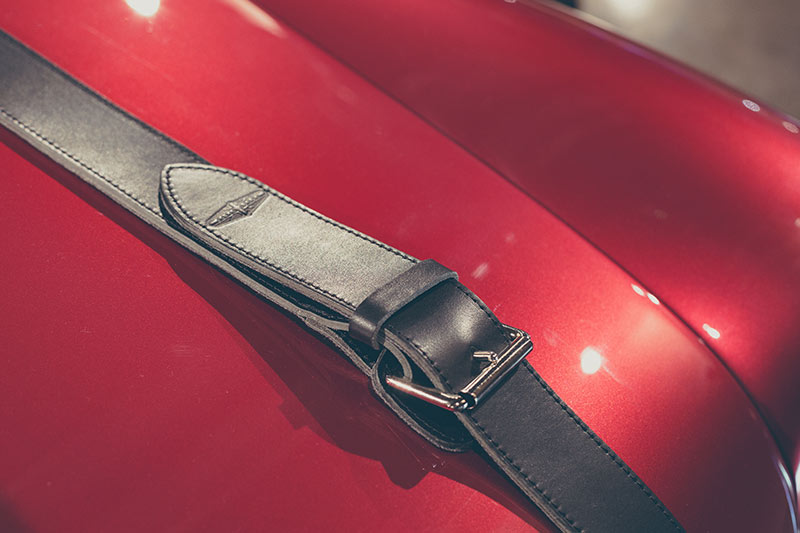 Each customer gets an online portal they can access anywhere in the world with pictures and videos and sound clips of the various build stages of their car.
People love coming here and sitting down, choosing leathers, paint finishes and watching their car being built. It's an emotional experience.
UC: Now you've whetted my appetite, how much is a Mini Remastered?
DB: Mini Remastered is available from $133,500 plus taxes, shipping and delivery, the Inspired by Café Racers special edition is $142,500 plus taxes, shipping and delivery and the Inspired by Monte Carlo special edition is $147,000 plus tax and delivery. The price difference between Monte Carlo and Café racer is purely the bigger output engine in the Monte Carlo as standard, available as an option on the Inspired by Café Racers special edition.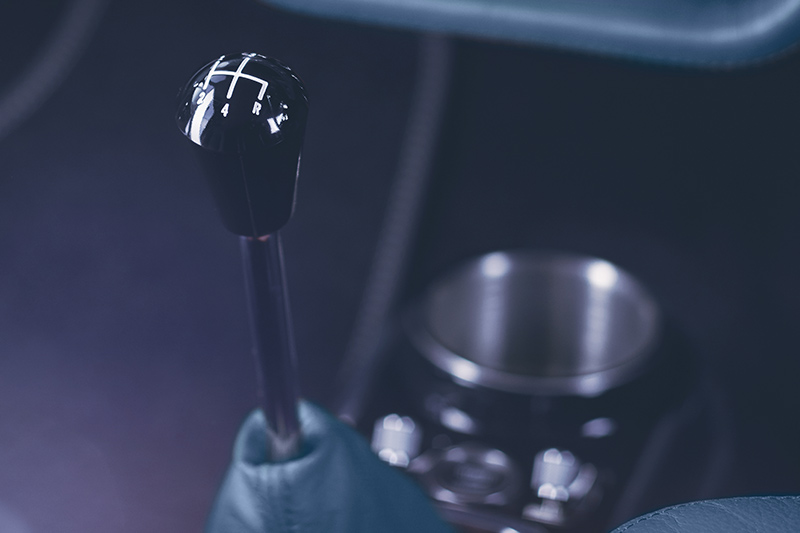 UC: And what is the purchase process?
DB: Mini Remastered can be reserved with a build reservation which requires a $3500 refundable deposit. Then we invite you here or work with you remotely to help with choosing colours, specifications and any bespoke features you want. Once the specification is agreed, we request a 20 per cent deposit, to start the build of your Mini Remastered. You'll get regular updates in your online portal and at the point of completion and delivery from Silverstone, the remainder is paid.
All our cars are sold pre-tax and pre-delivery and we have excellent people in the logistics business who can be contacted to arrange for your car to be delivered anywhere in the world.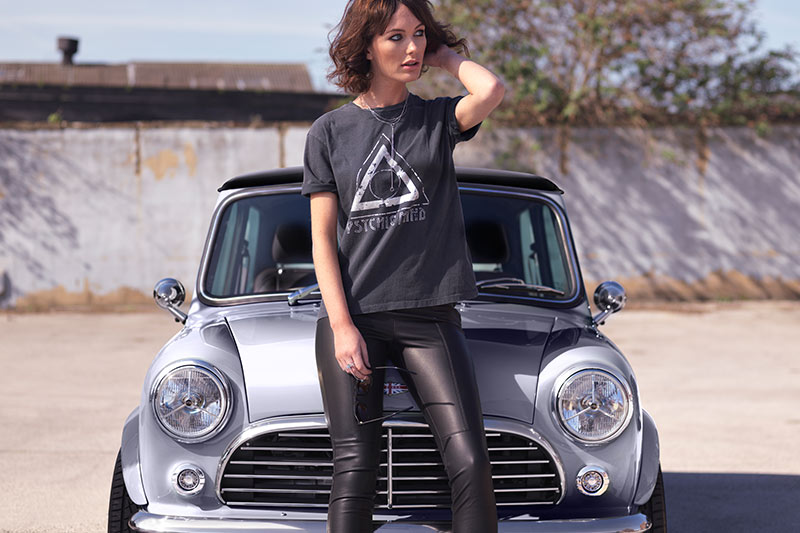 2018 MINI REMASTERED
BODY 2-door compact
ENGINE 1.3-litre four-cylinder
POWER & TORQUE 52kW / 120Nm
PERFORMANCE 0-100km/h – 11.7sec
TOP SPEED 145km/h
TRANSMISSION 4-speed manual
SUSPENSION Front – Independent 
Rear – Independent 
BRAKES Front discs and rear drum
WHEELS 12-inch
PRICE From $133,500 (+Tax, Shipping, ORC)
Unique Cars magazine Value Guides
Sell your car for free right here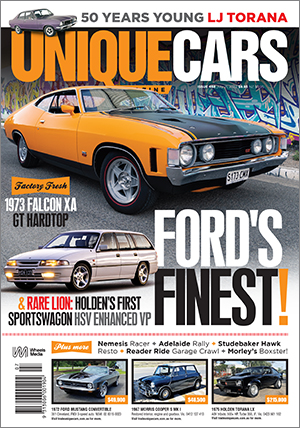 SUBSCRIBE TO UNIQUE CARS MAGAZINE
Get your monthly fix of news, reviews and stories on the greatest cars and minds in the automotive world.
Subscribe