1971-79 Volkswagen Karmann Beetle Cabriolet Review
---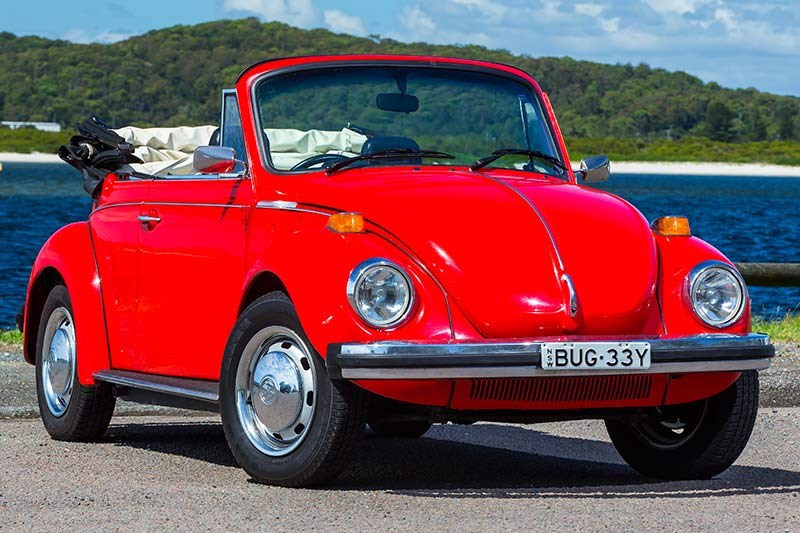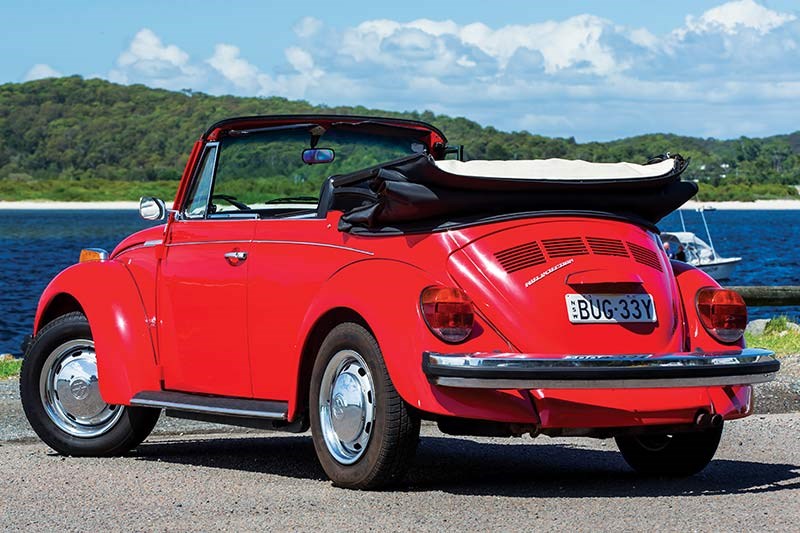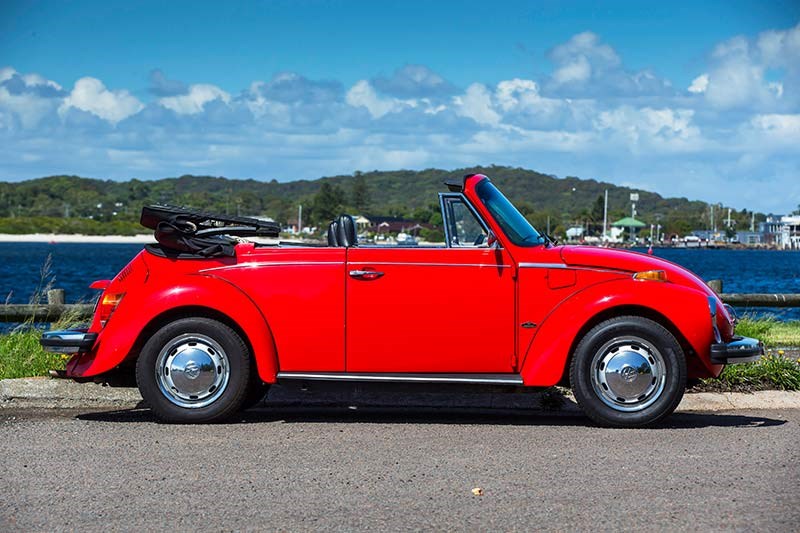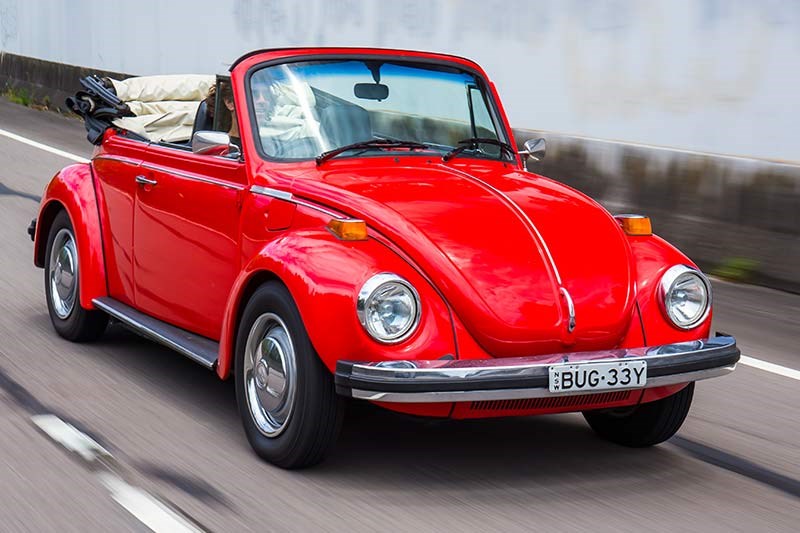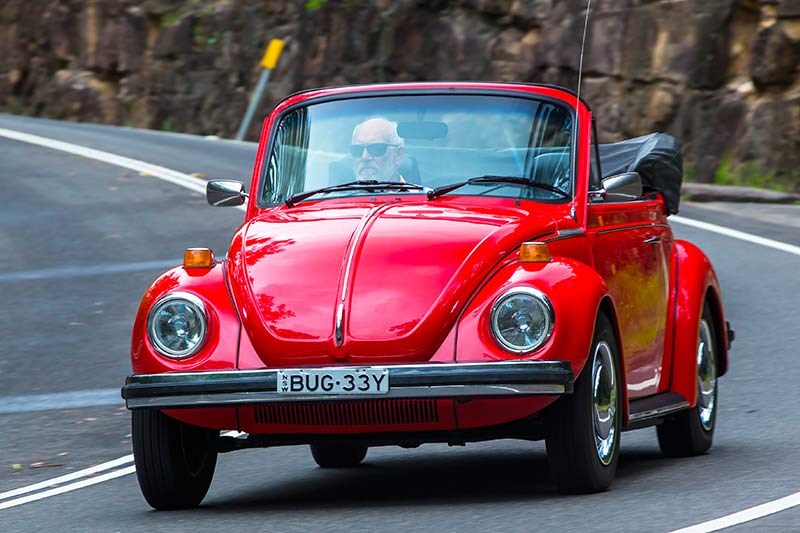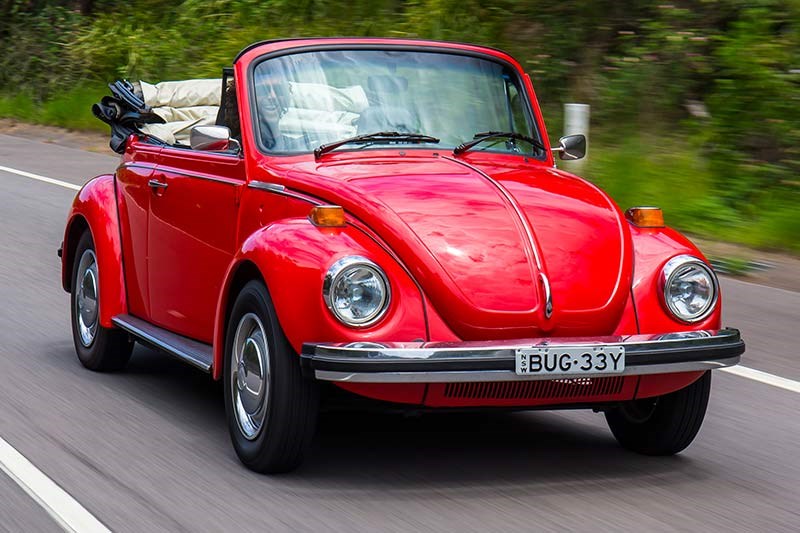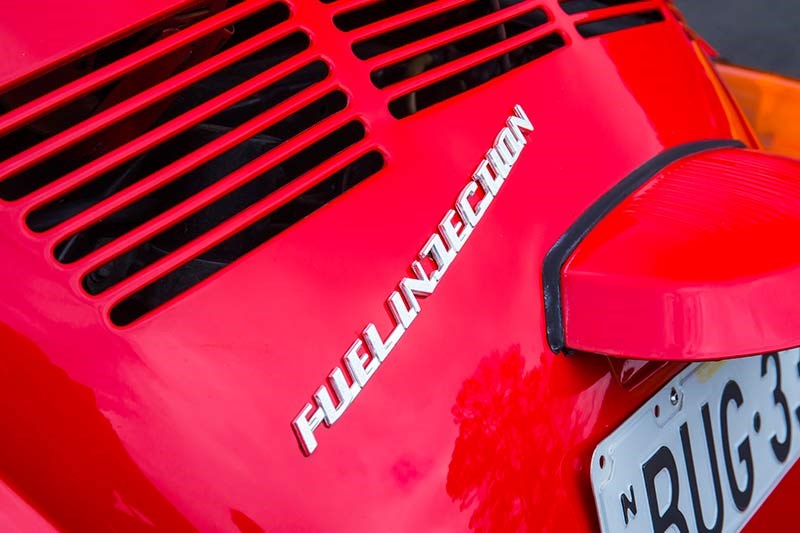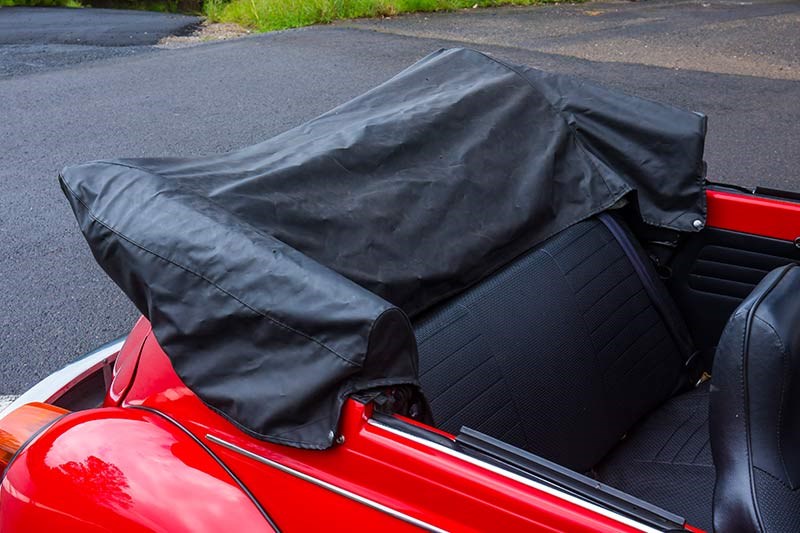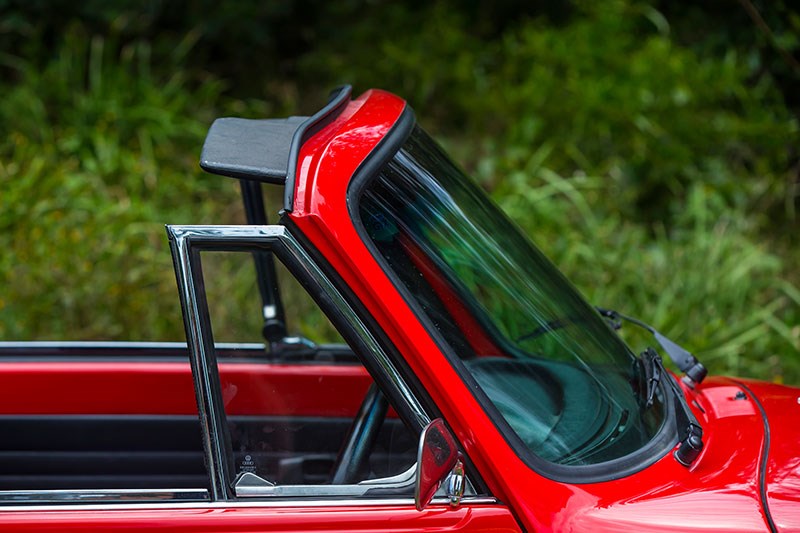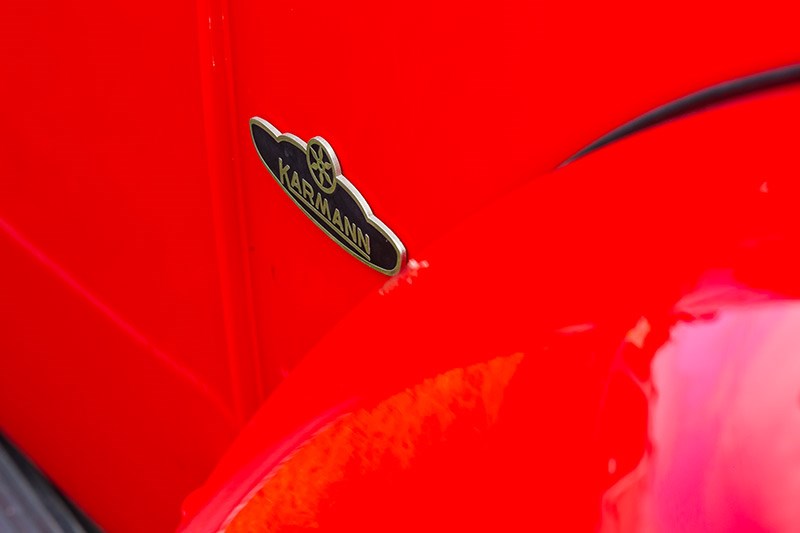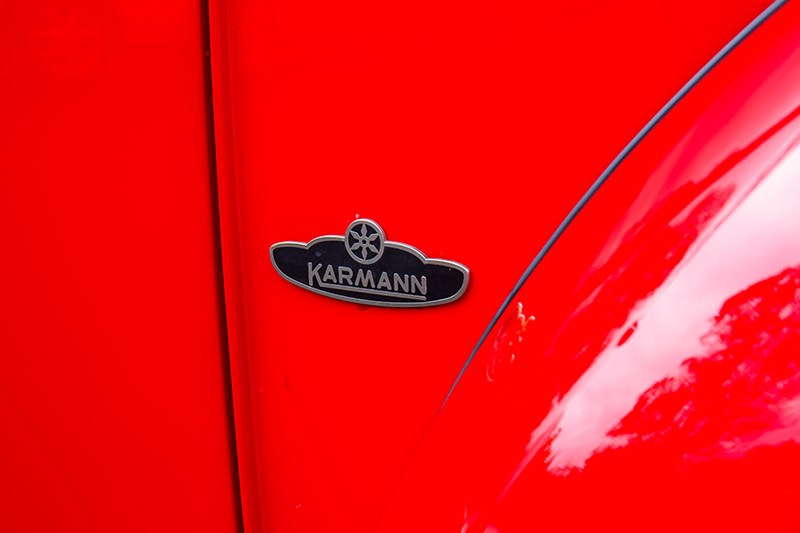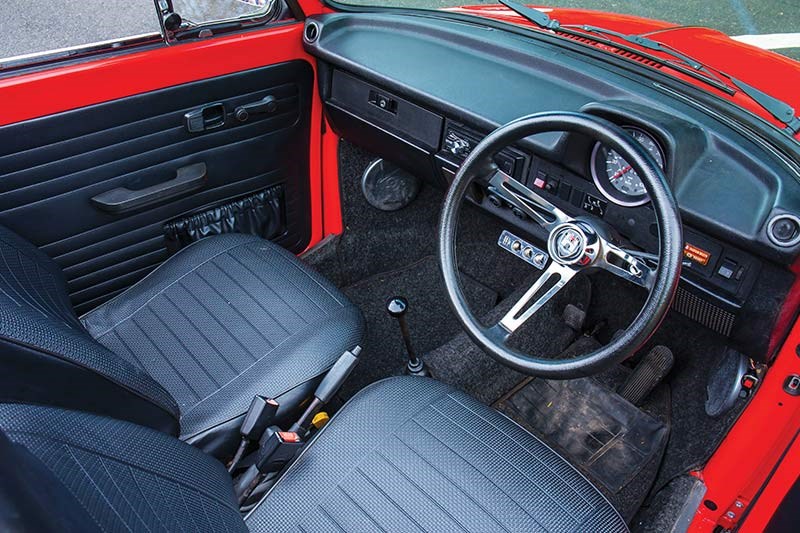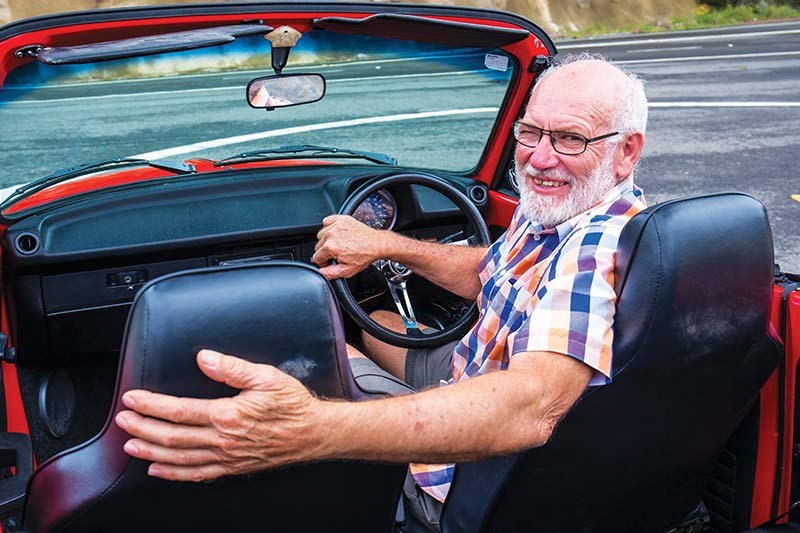 In the late 1940s, Volkswagen asked Germany's Karmann Karosserie to build a four-seater Cabriolet based on its growingly successful Beetle sedan
Volkswagen Karmann Beetle Convertible
The simple drop-top classic that resulted from the two German companies' efforts became the world's most long-lived drop-top with the Beetle Cabriolet's production lasting from 1950 to 1980.
Not sold here new (apart from a tiny number in the late 1950s) privately imported VW Cabriolets nonetheless are a crowning jewel for many car enthusiasts. Powered by a willing – but modestly powered – air-cooled flat-four engine and four-speed gearbox, earlier cars are somewhat frail but with VW's constant mechanical evolution, the later the better, as VW introduced more power with a 1584cc engine and more modern tech such as coil springs (1971) and rack and pinion steering (1975).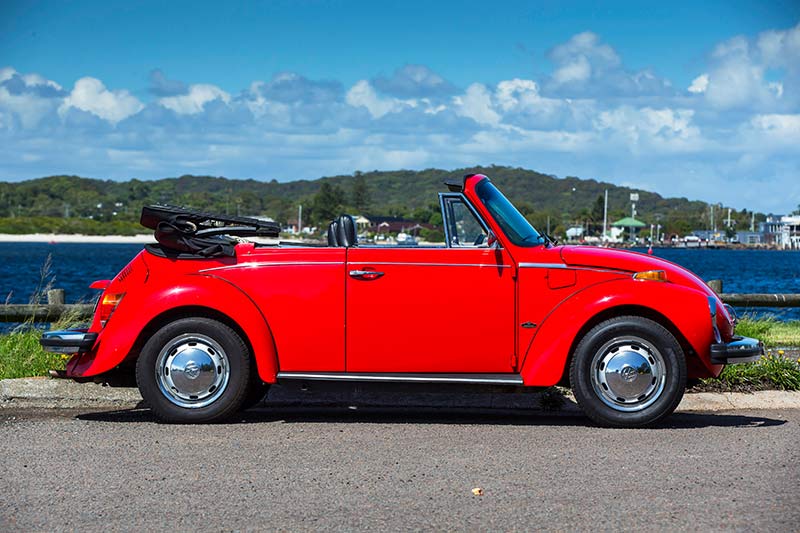 In contrast to backyard-hacked conversions that were popular during the 1980s, the Karmann-built Cabrios have chrome-edged wind-up windows and a surprisingly weatherproof multi-layered roof on a simple but rugged folding frame. New roof outers and headlinings are available from overseas specialists and mechanical parts – most shared with the sedans – are easily available locally.
After 1976, most Cabrios feature Bosch electronic fuel injection: Standard in the USA- and Japan-destined cars during its twilight years, the EFI was (and remains) feared by some, but as VW itself feared warranty claims and dramas in the early days of consumer electronics and EFI (hey, colour TV had only just been invented!) VW's suppliers Bosch and Blaupunkt put enormous effort into durability and quality to create components that have passed the test of time.
| 1960 Type 14 Karmann Ghia coupe review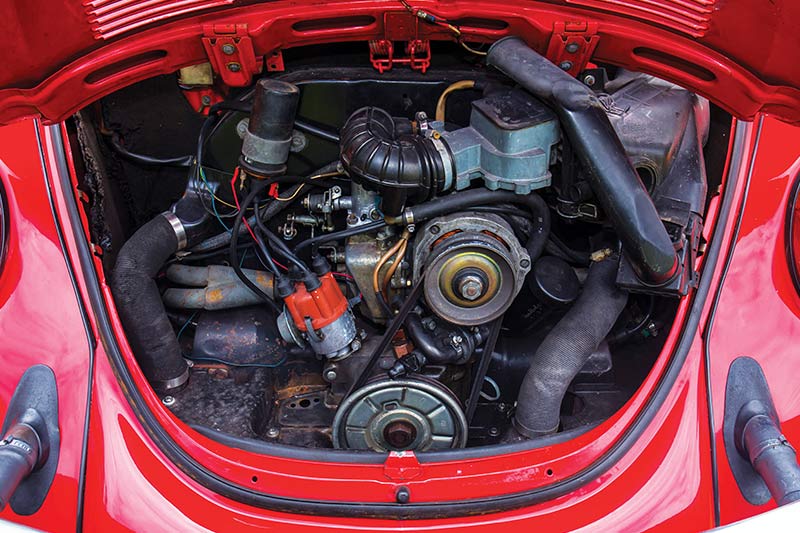 Some of these later cars have found their way to Australia. Left-hook – or converted locally to RHD – these Cabrios are reliable, fun drop-tops that despite their age, are capable of regular-driver duties. No matter what, with just 45kW, no standard Beetle can be considered fast but the friendly persona of any brightly coloured Beetle will put grins on the faces of onlookers as broad as the smiles on the dials of its chilled-out occupants.
Our Feature car owner:
Retired builder Don has owned his 1976 VW Karmann Beetle Cabriolet for two years, after buying it from yours truly: Regular readers will recognise it from various episodes of Our Cars over the past few years. Imported to Australia in the early 1990s, I bought it in 2006 and enjoyed it for more than eight years before Don saw my For Sale signs on the car at a VW event two years ago.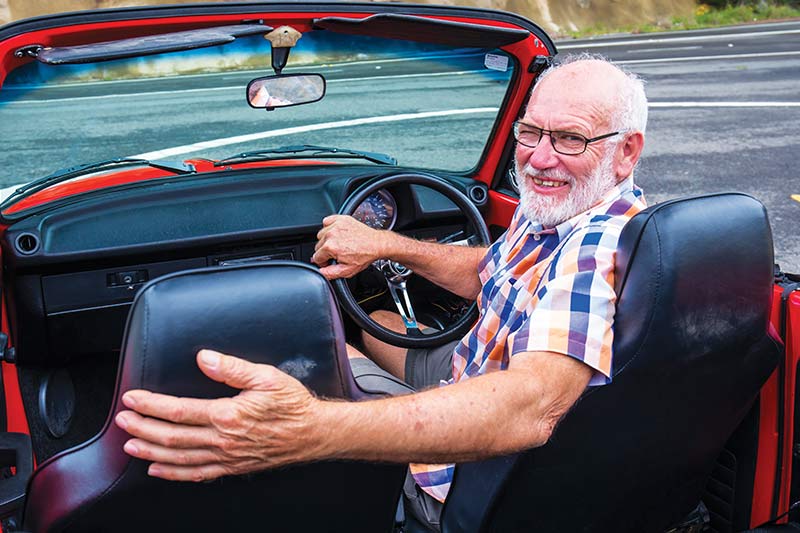 "The first time I saw it, my missus said, 'isn't that lovely!' so when it came up for sale, she asked 'when are we going to get it?'
"Since then it's been driven all over. I've taken it up the NSW North Coast twice as far as Lismore, and down to Nowra so it's done a few klicks."
VALUE RANGE: 1971 Karmann cabriolet
FAIR
$18,000
GOOD
$32,000
EXCELLENT
$44,500
(Note: exceptional cars will command more)

1971-79 VW Karmann Beetle Cabriolet
Engine: 1.6-litre 60hp (45kW) air-cooled flat four, carb or EFI, four speed manual
The good: Endearing classic – the world's longest-lived convertible so far. Easy mechanical spare parts supply thanks to huge popularity. The Cabrio model adds an extra element of fun and rarity
The bad: Simple, but unconventional, engine is best maintained by VW enthusiast/experienced mechanic. Some Cabrio-only parts are available from OS suppliers only so there may be delays for parts. 
You need to know: Although the Beetle is fairly easy to convert from LHD to RHD, beware of poor wiring and welding.
Unique Cars magazine Value Guides
Sell your car for free right here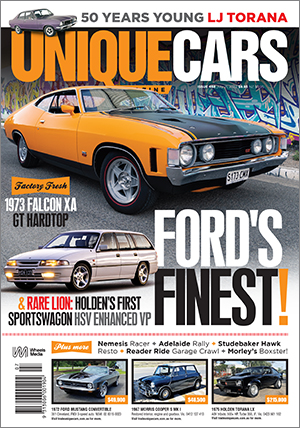 SUBSCRIBE TO UNIQUE CARS MAGAZINE
Get your monthly fix of news, reviews and stories on the greatest cars and minds in the automotive world.
Subscribe