One-Off 1970 Ford Falcon XY Six-Door Wagon
---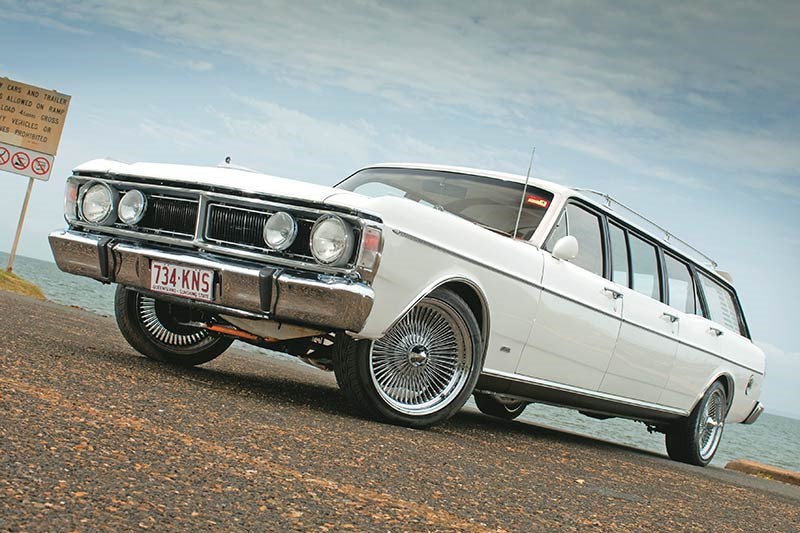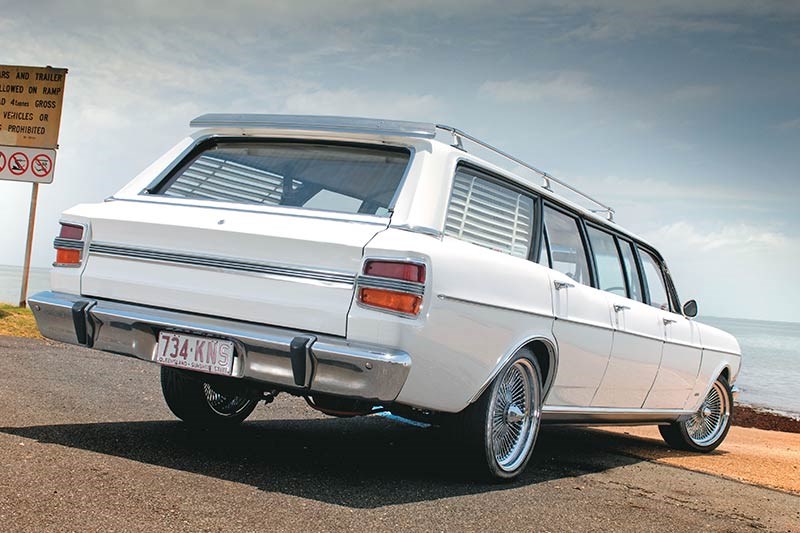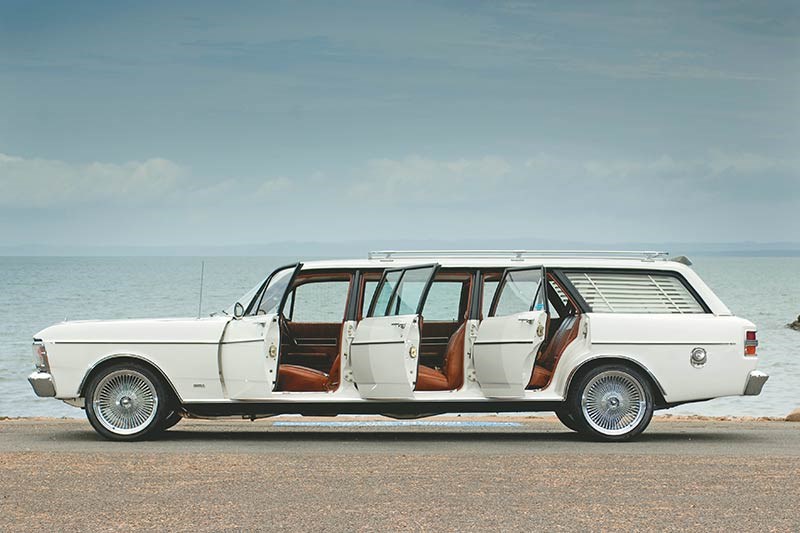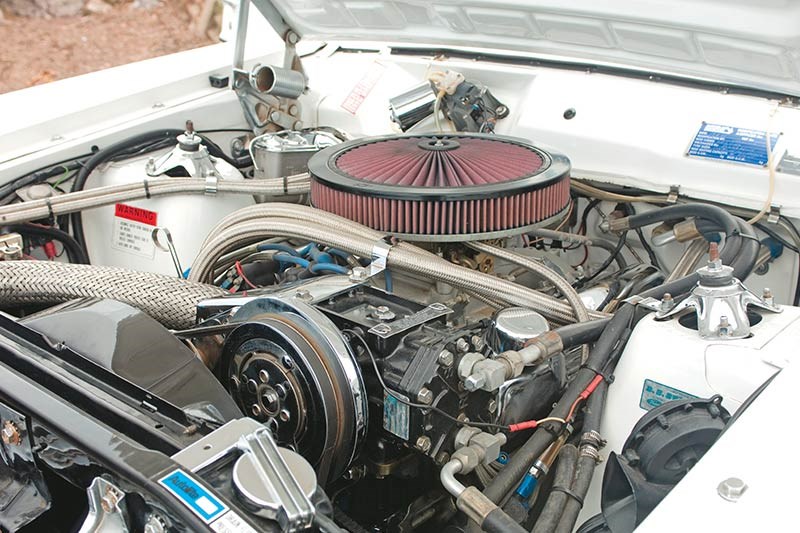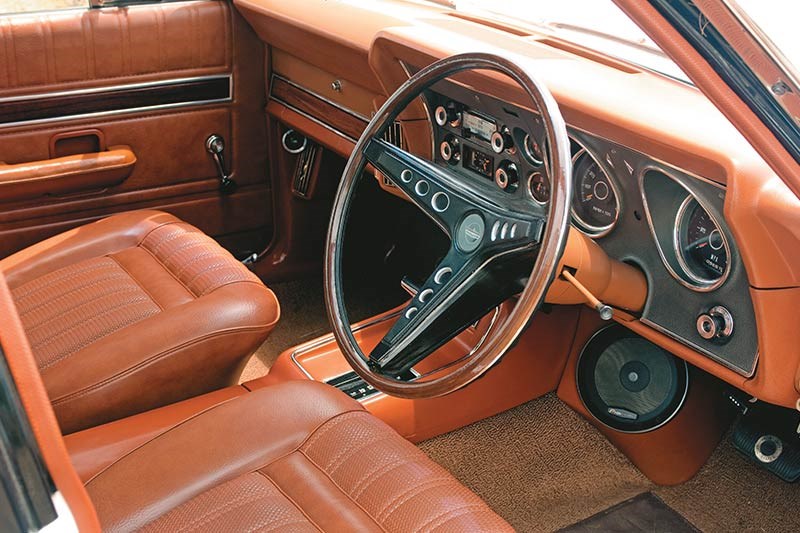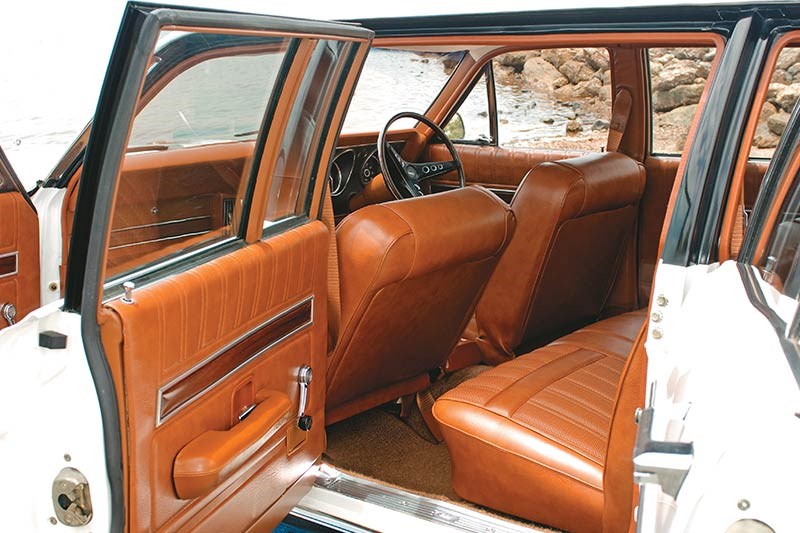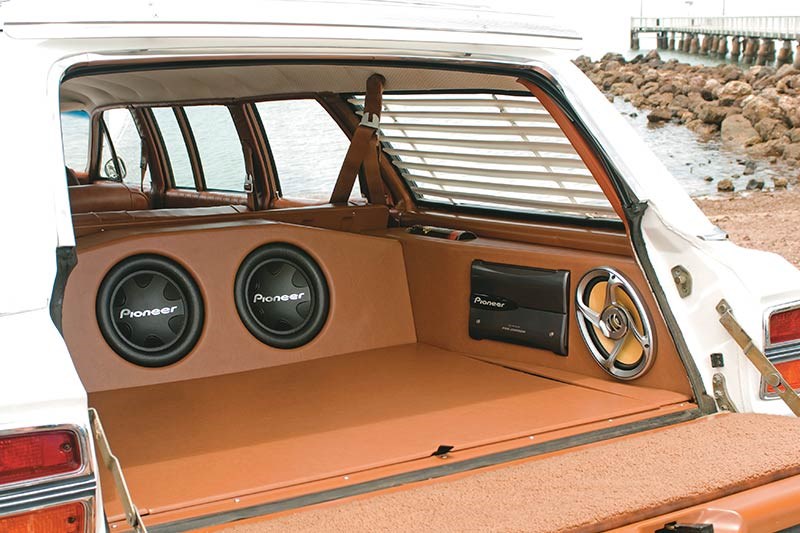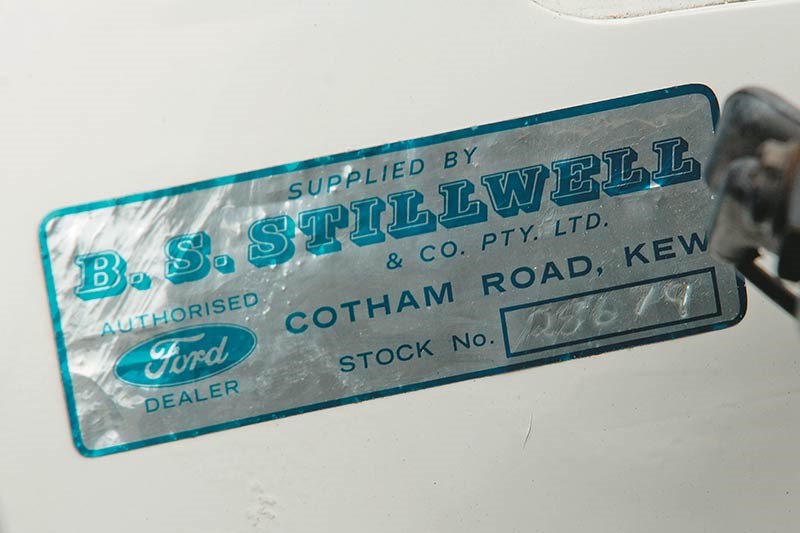 Rare six-door sensation - Falcon XY station wagon
 From the archives: First published in Unique Cars #295, Feb/Mar 2009
1970 Ford Falcon XY Six-Door Wagon
Virtually every car manufacturer you care to mention has at least one obscure rarity in its back catalogue. A one-off special maybe, or perhaps just a seriously limited edition car that never quite made it into production.
Porsche, for example, built a bizarre stretch 928 for Ferry Porsche's 75th birthday in 1984, while Ferrari was famous for constructing a host of one-off oddballs for various wealthy Arabian identities, including a 456 wagon for the Sultan of Brunei.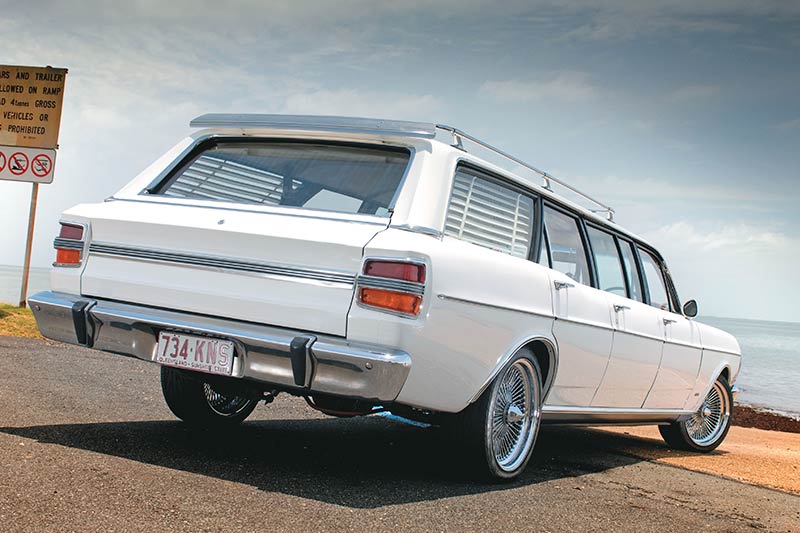 Ultra-long bodyline seems to suit the XY styling
For Ford fans, of course, the Holy Grail would undoubtedly be one of the three surviving GTHO Phase IVs. However, there was one other car from that illustrious era that's rarer still, and even less well known – the one and only six-door XY wagon!
Sitting at his dining room table, Dennis Swanenberg leafs through a stack of plastic folders crammed with receipts and snippets of information that document the majority of this unique Falcon's well-travelled life.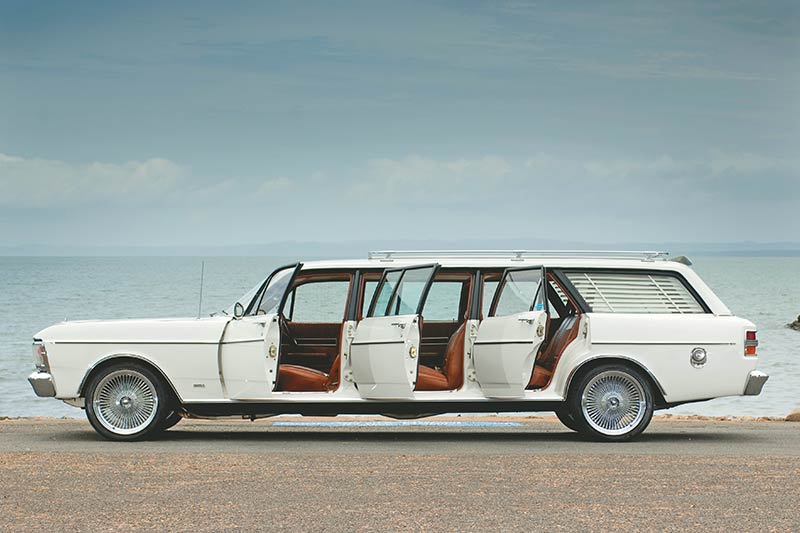 Interior is immaculate, still boasting original pattern leather. Not sure about wire wheels, though!
"From what we know, the car originally rolled off the Ford lines in September 1970 as a plain old XY Falcon 500 station wagon," explains Dennis. "Originally, it was specified with the 302 motor, along with the three-speed Cruisomatic 'box and was painted Bronze Wine metallic."
According to Dennis, it was at this point that the humble wagon found that it was destined for a life less ordinary. Deciding that they needed a home-grown limo to transport visiting big nobs from the States to and from the airport, Broadmeadows' top brass commissioned a one-off six-door Falcon. XY Falcon #JG31KB26415 was picked.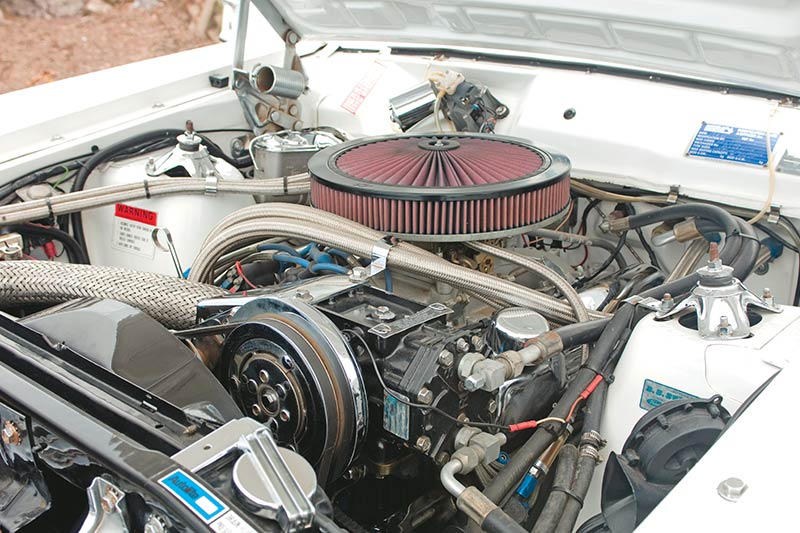 Originally specified with a 302ci V8, the car has been upgraded to a 351 driving through a three-speed Cruisomatic
With the decision made, '26415' was sent to BS Stillwell Ford in Kew, Victoria for conversion, where it emerged a few months later sporting a new coat of white paint, two extra doors and a second bench seat. Externally, Stillwell had done little to alter the car's appearance aside from adding the cut-and-shut mid section. Internally, it was much the same story. Though not strictly factory, it was commissioned by Ford and, as far as anyone knows, it remains the only one of its kind.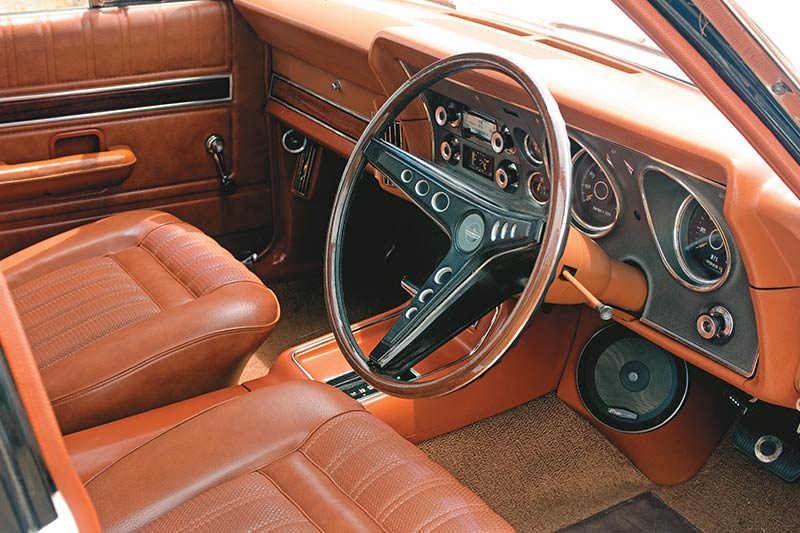 After its tenure as Ford's executive express, the Falcon's history becomes a little patchy. It ended up in Tasmania, where it was bought by Harry and Robyn O'Dale in the early-'80s. Eventually, the O'Dales would ship the car to Melbourne and then on to Nauru where it would spend the next few years. Returning to Melbourne again in September 1984, the car would end up being sold on to Queenslander Lionel Myers in November 1986.
A few years later the car would find itself changing hands once more, this time falling under the stewardship of one Gary Donaldson. Judging by the amount of receipts made out in his name, it would seem that, over the eight or so years he owned it, Donaldson would end up spending a staggering $44,000 restoring the car. Going through the receipts, it would seem that he left nothing untouched, methodically going through the car and rebuilding it from the ground up. When valued in 1995, its estimated worth would end up being nine grand short of what he just spent restoring it. Two years later, the car would be sold.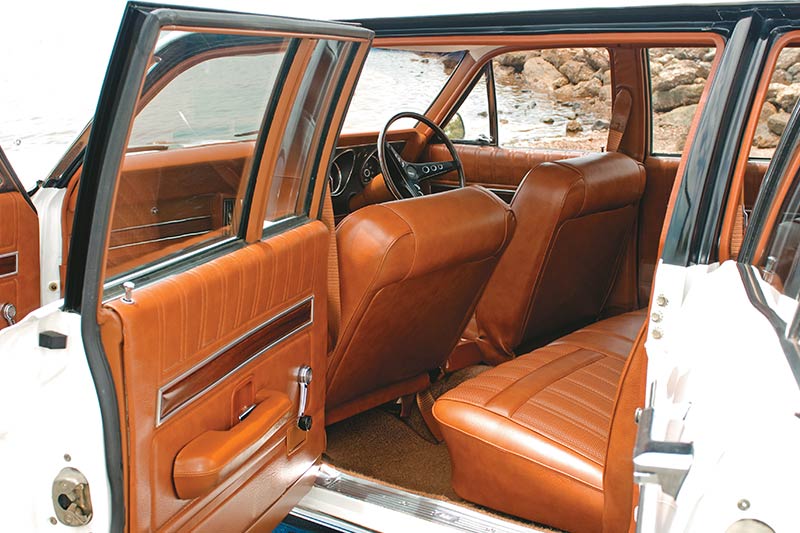 After passing through a few more hands, and having its motor upgraded to 351 spec, the Falcon was purchased by Dennis in 2006.
"I heard through the grapevine that a mate of mine was selling a six-door wagon," he explains. "When I heard that it was an actual factory car, it really tweaked my attention."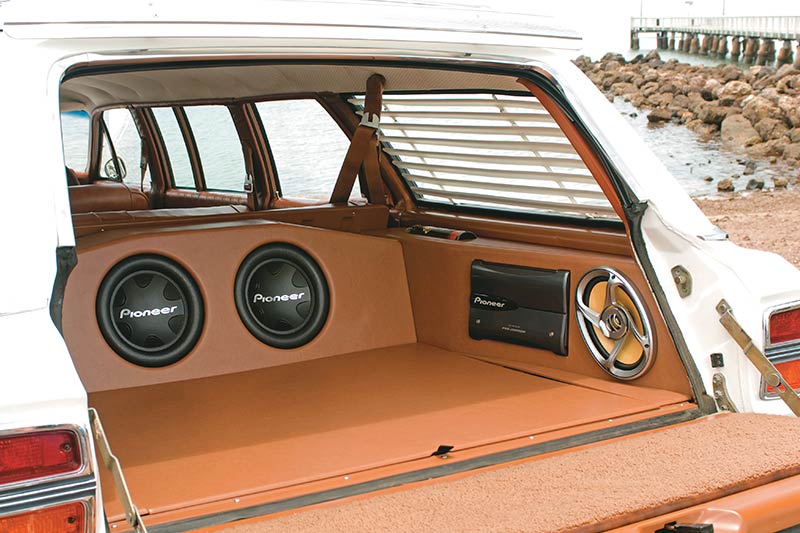 It doesn't take long to figure out why Dennis would be so keen to preserve the six-door. For want of a better word, it is absolutely immaculate. Looking as if it rolled off the Broadmeadow lines yesterday, there isn't even the slightest wrinkle in its pristine upholstery that would suggest this is anything but a brand new car. Donaldson's $44,000 was obviously well spent.
Sadly, a chronic lack of space has forced Dennis to put the six-door behemoth up for sale.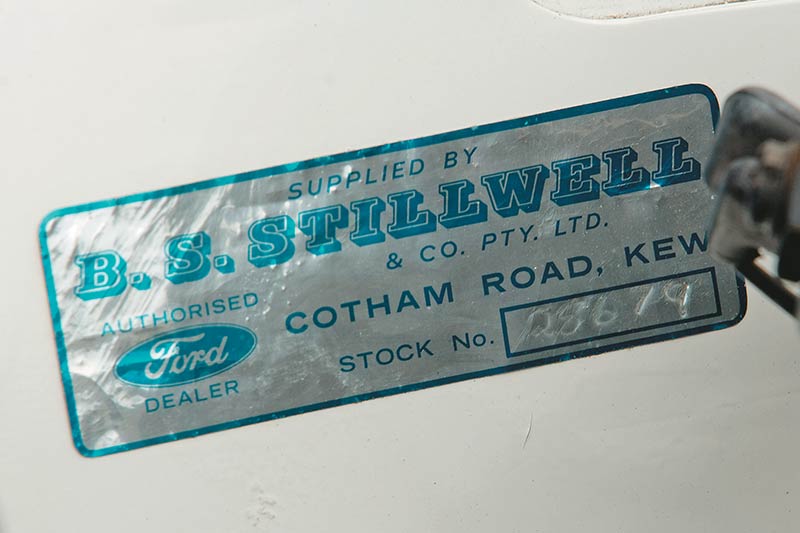 Original stretch was done by Stillwell in Kew, Melbourne
Just what it's worth though is a subject open to speculation. "I've had a few GTHO owners tell me that if it was theirs, they wouldn't let it go for less than $500,000," chuckles Dennis. "But I reckon they're dreaming. It is unique though, and something of a collector's piece."
1970 Ford XY Falcon Station Wagon
Body: Six-door wagon
Engine: 351ci V8
Transmission: 3-speed Cruisomatic auto
Suspension: Front – Independent, coil springs, hydraulic shocks, stabiliser bar. Rear – Live axle, semi-elliptic springs, hydraulic shocks
Brakes: 292mm power assisted discs
Unique Cars magazine Value Guides
Sell your car for free right here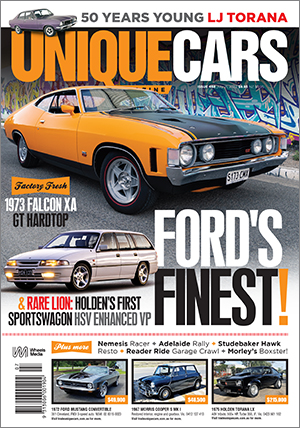 SUBSCRIBE TO UNIQUE CARS MAGAZINE
Get your monthly fix of news, reviews and stories on the greatest cars and minds in the automotive world.
Subscribe