2017 Subaru BRZ Review
---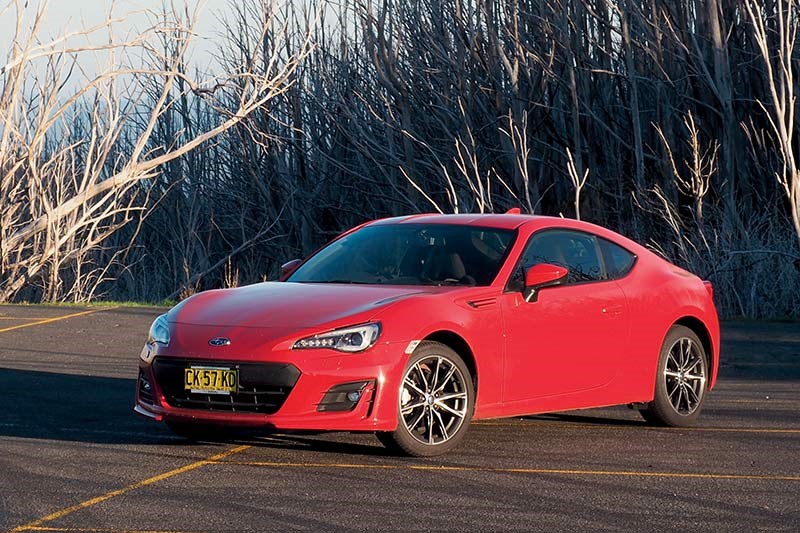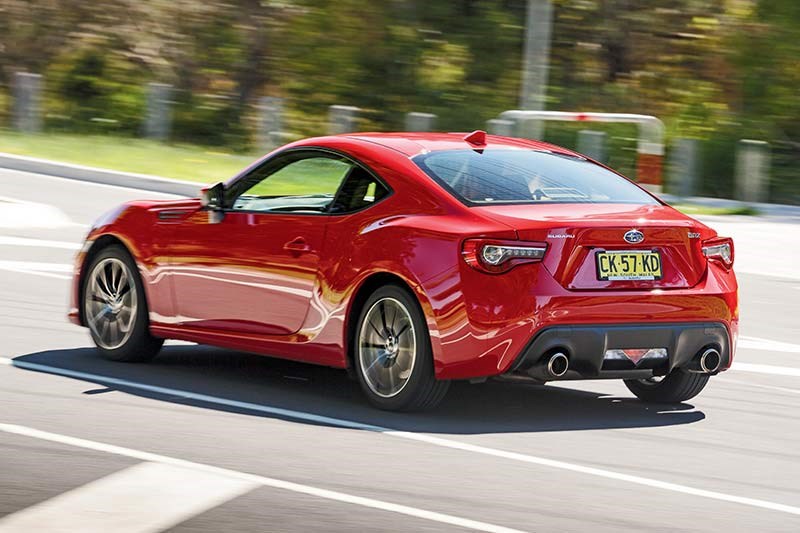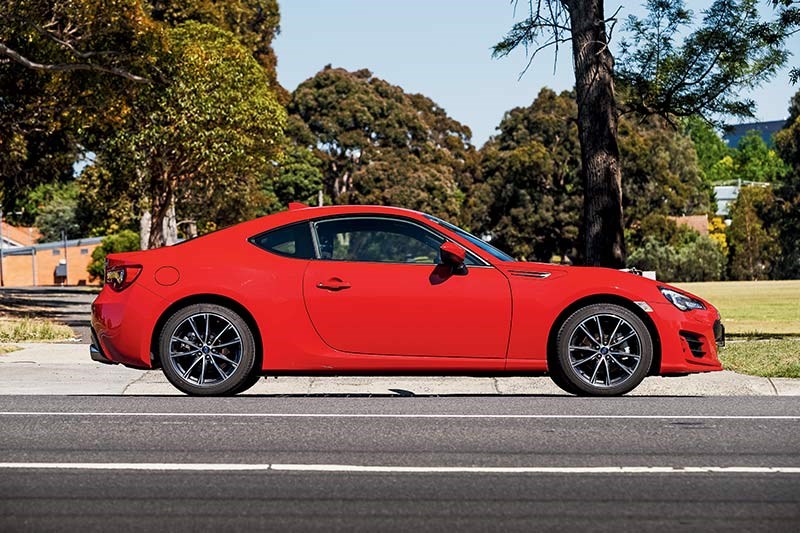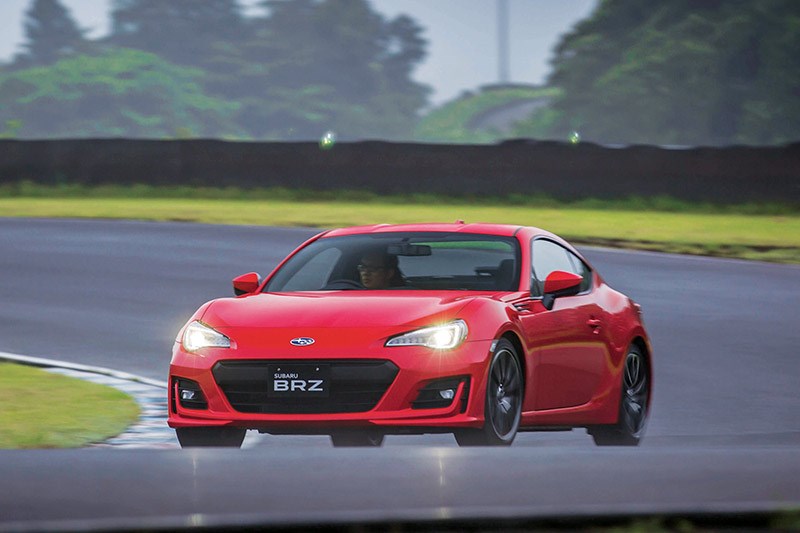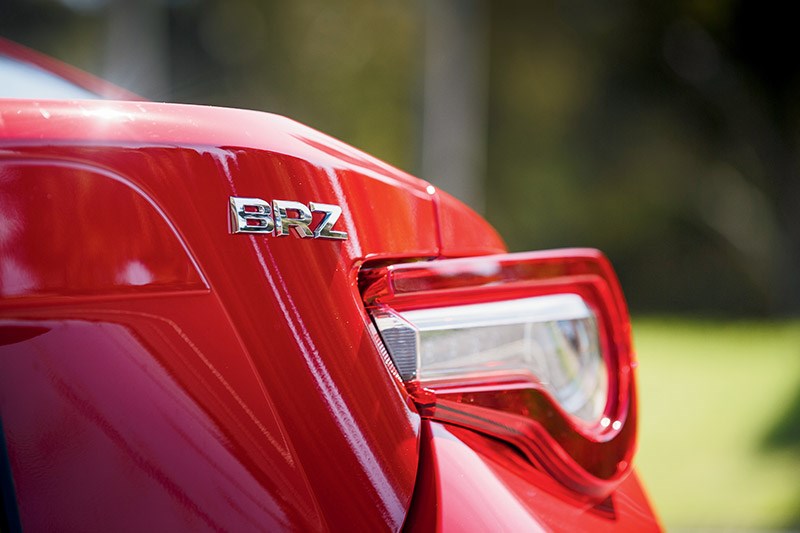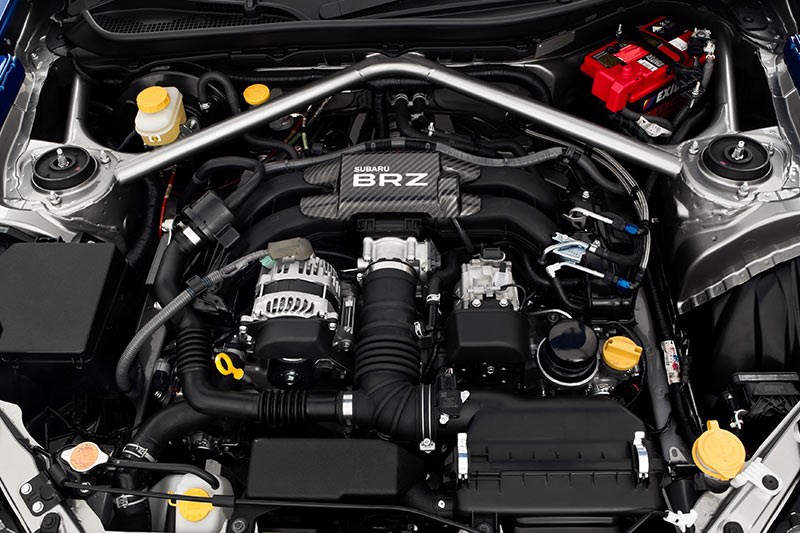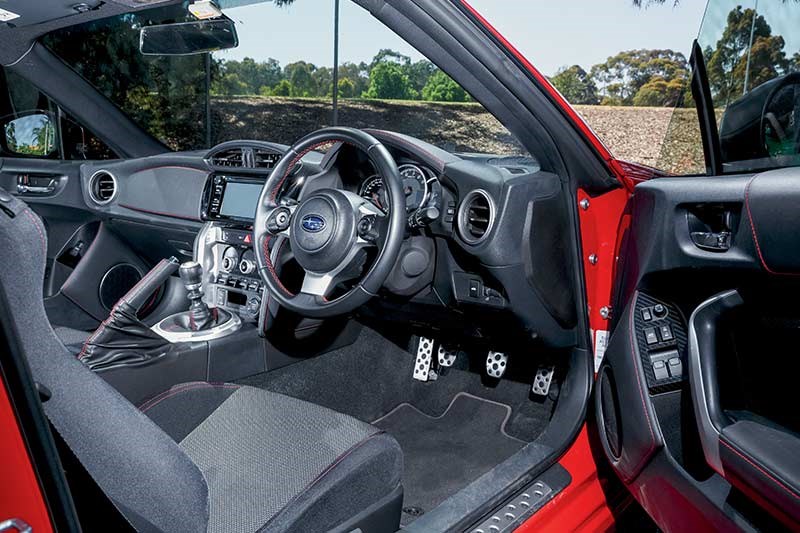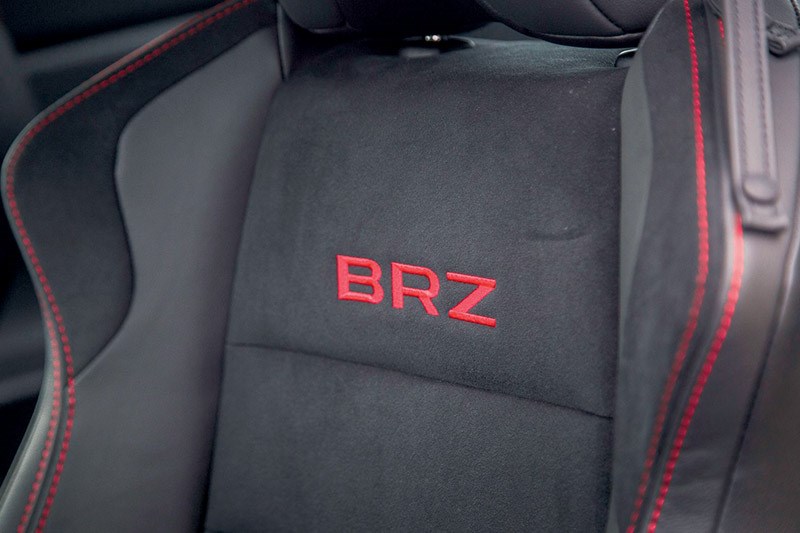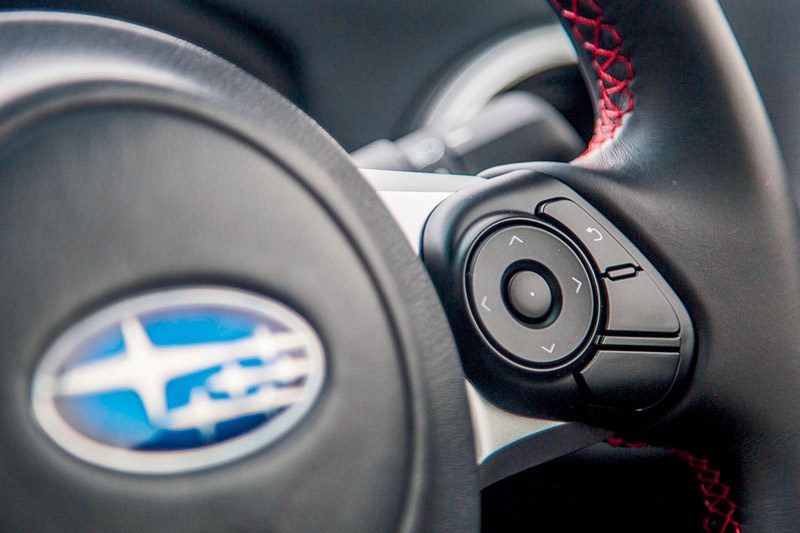 Power isn't everything
Subaru BRZ
Have you ever looked at something on paper and thought, "Uh-oh".
That's how I felt afer reading the spec sheet of the 2017 Subaru BRZ.
As a collection of numbers, the BRZ, that won the 2012 Wheels mag COTY, appears underwhelming.
I mean, 152kW, 212Nm and a 0-100km/h time 7.4 seconds… isn't exactly what I'd call quick.
In fact, my four-and-a-half grand 2004 Renault Clio Sport 182 Cup will get to 100km/h three-tenths of a second quicker!
Needless to say, I didn't have very high expectations for the little rear-drive coupe.
And you know what?
My scepticism lasted all of two seconds after driving the BRZ on my favourite twisty road, at which point I realised 'Hang on, this may well be one of the best sportscars I've ever driven.'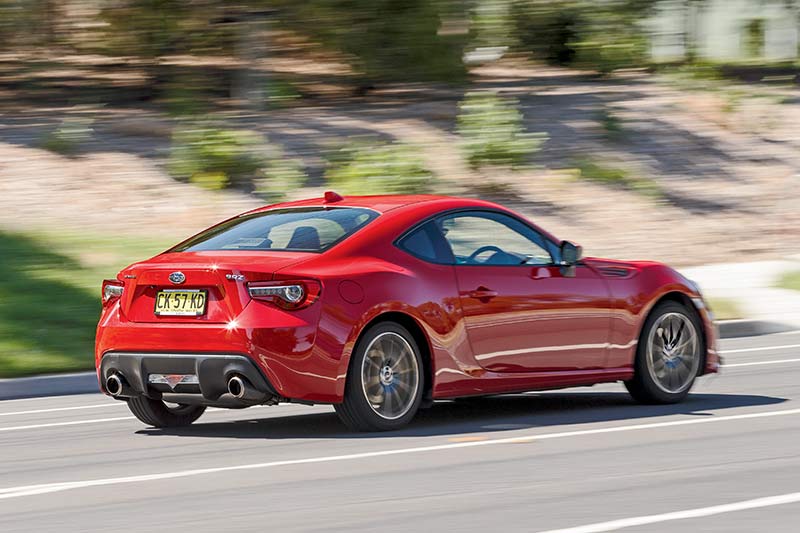 Genuinely, if ever a car has belied its true character by its uninspiring performance figures, it's the BRZ.
The way this car drives around the bends beggars belief. It's not ballistic quick, nor is it perfectly composed, but I don't think I've ever had as much fun behind the wheel of a car.
For a start, the electronically-assisted steering, has great overall feel and communication through the leather-clad steering wheel, ensuring that you always know what the front end is doing and how it's going to behave.
It's the same story with the BRZ's brakes. On many modern cars, the brake pedal is an over-servoed, nervous nightmare, and just looking at it can cause a car to stop so violently that you risk head-butting the steering wheel.
The BRZ, on the other hand, has a great middle pedal, with excellent progression, feedback and minimal ABS interference, even under very hard braking.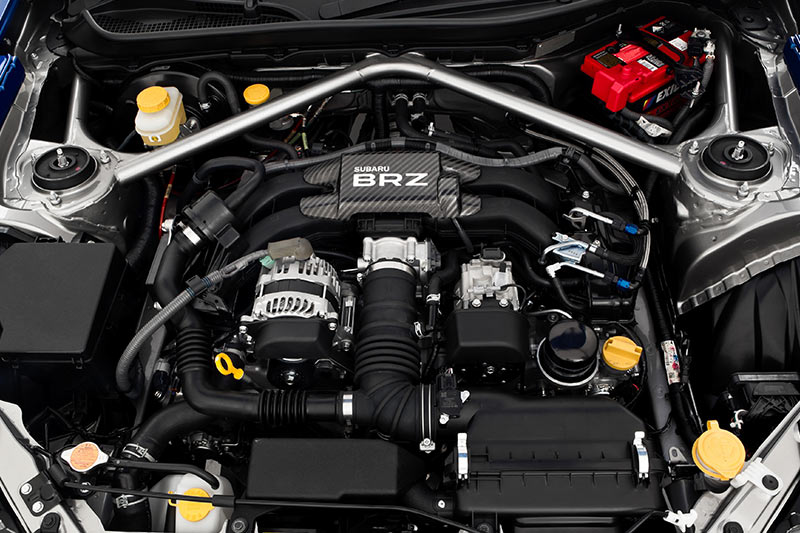 The six-speed manual gearbox is also an absolute darling, with short, notchy positive shifts between cogs that I quite like in this particular application.
The BRZ is not perfect though, and I hate to subscribe to the clichéd collective of people who've criticised the car's engine, but the 2.0lt flat-four boxer found under the BRZ's bonnet is its weakest link.
It has one of the worst mid-range torque troughs I've ever felt but it is easily overcome by doing what I'm sure most BRZ owners do: constantly revving the absolute bejesus out of the engine, making sure the needle on the rev-counter never drops below 5500rpm.
And, while it's fun to thrash the car like this every once in a while on a nice twisty road, in a daily context the lack of torque is sorely missed.
Another thing to note is that the 2017 BRZ has had it's electronic stability control recalibrated, so even when left completely on, it still allows a small amount of slip at the rear on corner exit, which is a really nice touch, but you' have to be paying attention.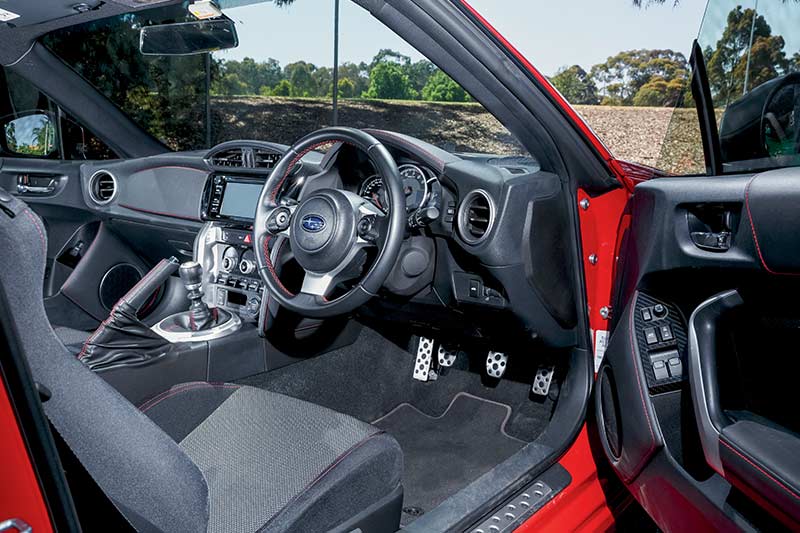 Actually, it's worth mentioning that the rear end of the BRZ is very lively and you really do need to be on top of your game if you are going to drive it quickly, which you will want to do all the time, trust me.
You know what the BRZ is really all about? First and foremost it's a driver's car, and what I mean by that is, its only as good as your inputs.
Get it wrong and the BRZ doesn't feel very nice at all, but if you take your time and get it right it's just about one of the most rewarding and involving sensations on earth.
So, while it may not be perfect, not only is the BRZ peerless at its price point, but as an enjoyably totally unadulterated driving experience, it might be peerless at any price point.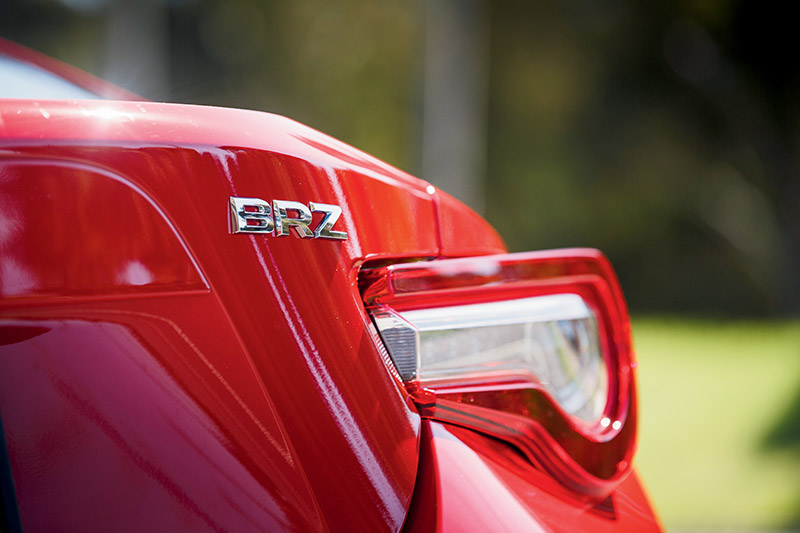 MODERN CLASSIC
Why are we reviewing this car, you may ask? Well, simply put, we believe that the Subaru BRZ and Toyota GT86 will one day be held in the same regard as other light, nimble sportscar icons like the MGB and Mazda MX-5.
The simple philosophy of these no-nonsense drivers cars transcends time, and it's a credit to Subaru and Toyota that, in a world of increasingly contrived and tech-laden (and often bland) automobiles, they've placed emphasis on fun and driving pleasure. In fact, we might even go so far as to say that these cars are already classics, and they will remain so indefinitely.
Subaru BRZ specs
BODY 2-door Coupe
ENGINE 2.0-litre four-cylinder boxer
POWER & TORQUE 152kW / 212Nm
PERFORMANCE 0-100km/h – 7.4sec
TOP SPEED 230km/h
TRANSMISSION 6-speed manual/6-speed automatic
SUSPENSION Front – Struts, coil springs, anti-roll bar
Rear – Multi-links, coil springs, anti-roll bar
BRAKES Front and rear discs
WHEELS 17 x 7-inch
PRICE $36,160 (+ORC)
Unique Cars magazine Value Guides
Sell your car for free right here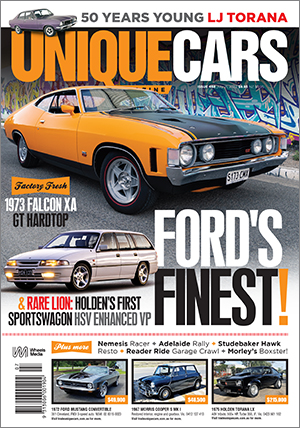 SUBSCRIBE TO UNIQUE CARS MAGAZINE
Get your monthly fix of news, reviews and stories on the greatest cars and minds in the automotive world.
Subscribe