1980 HDT VC Commodore Buyer's Guide
---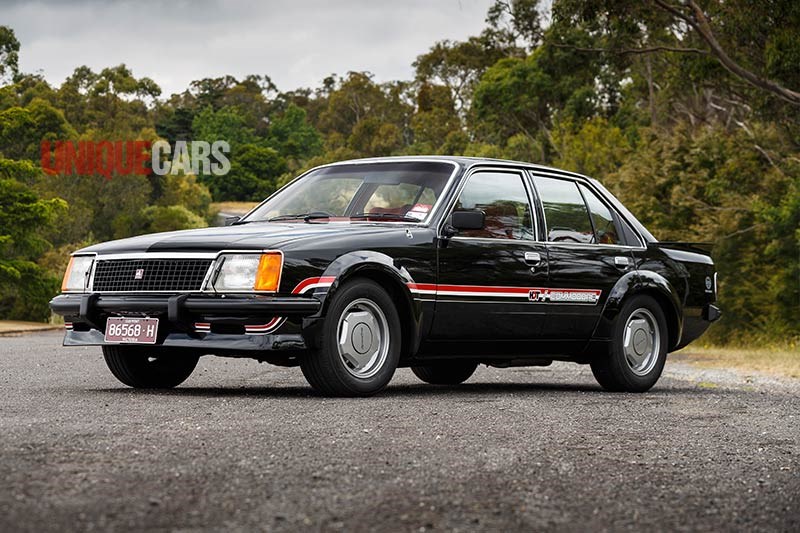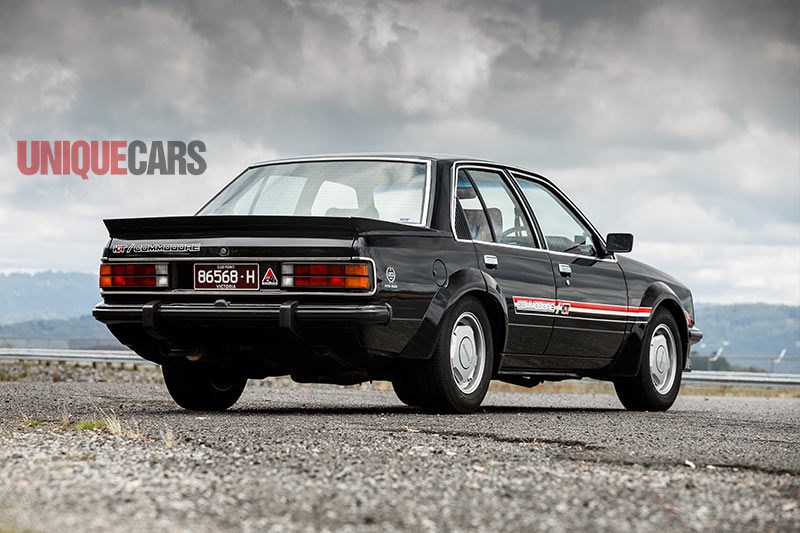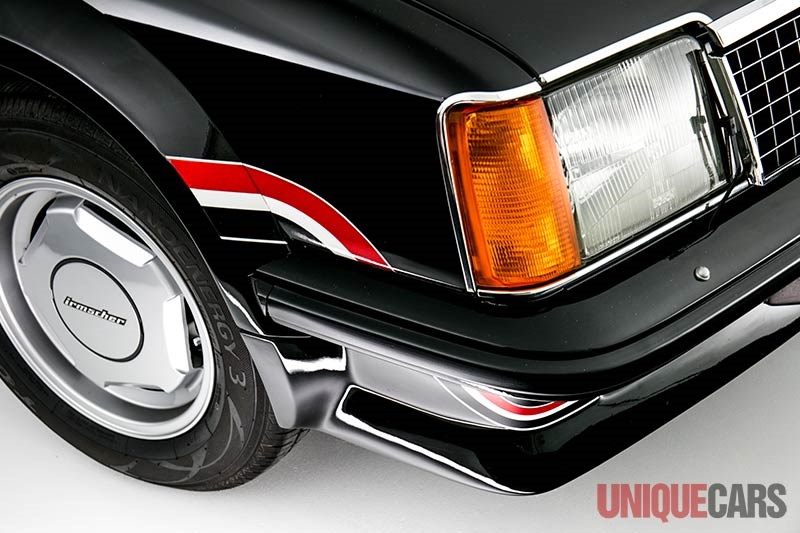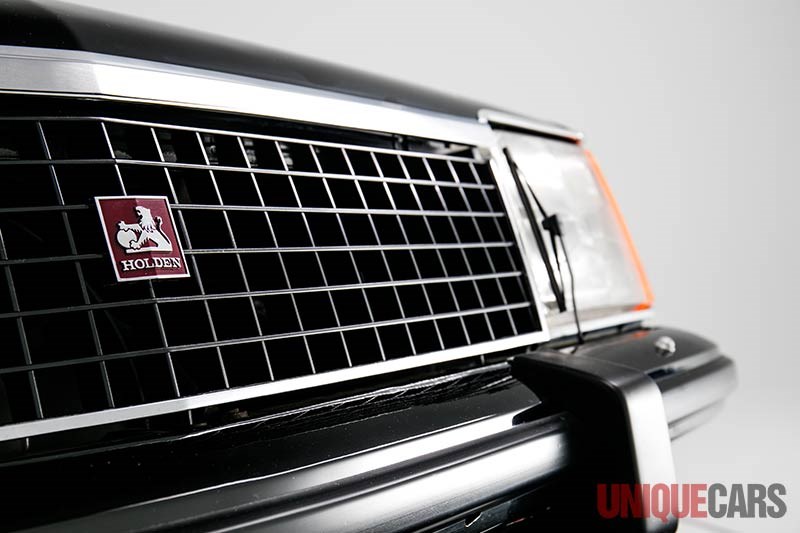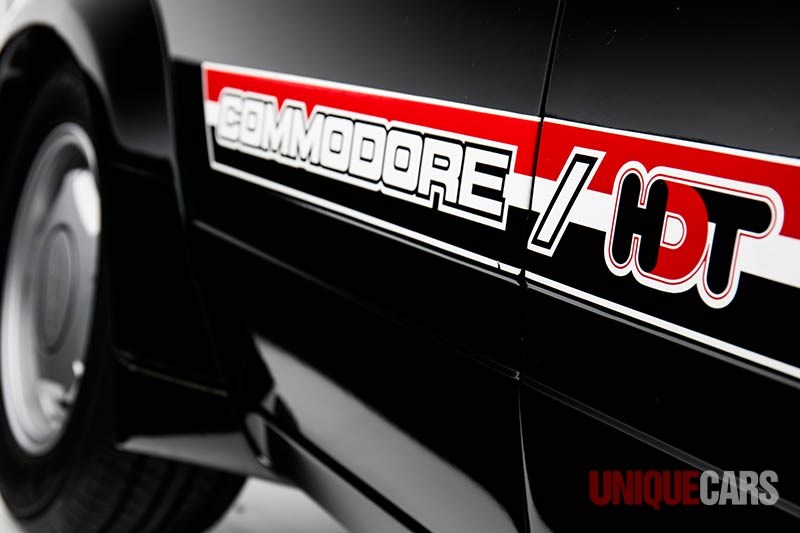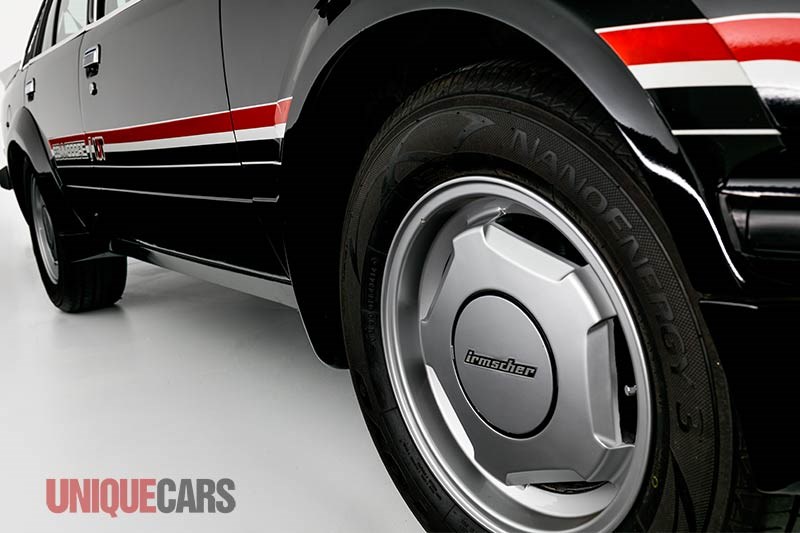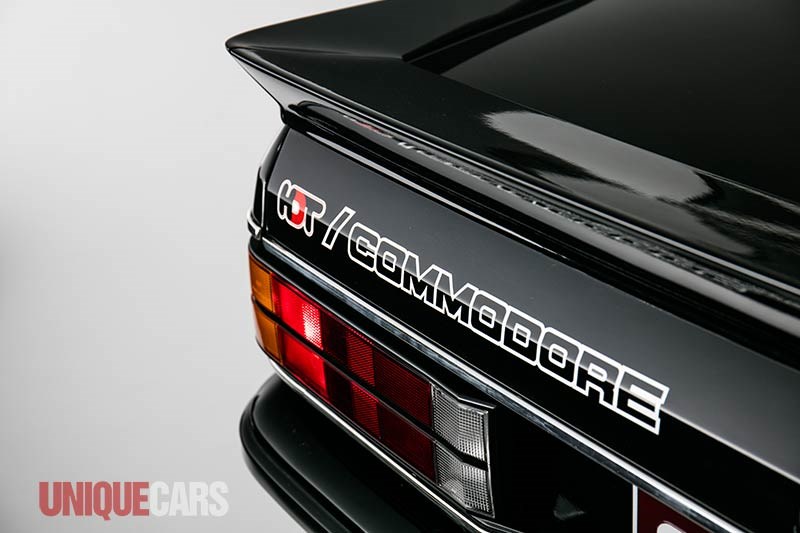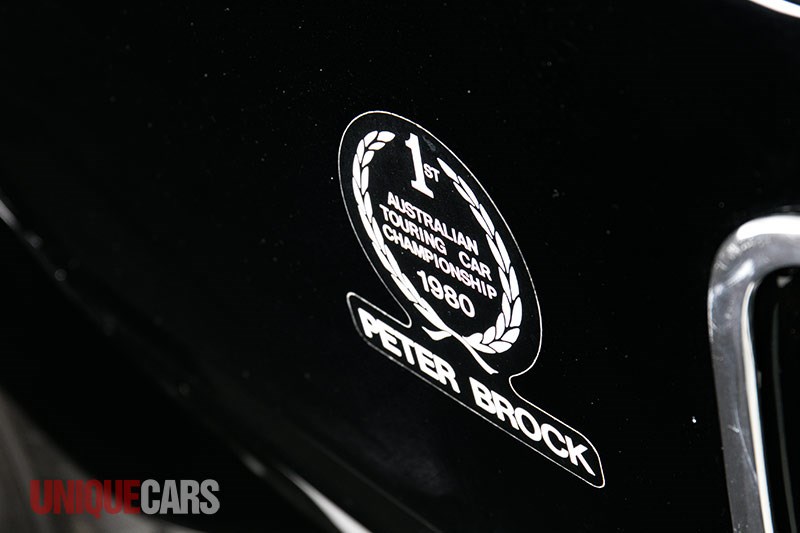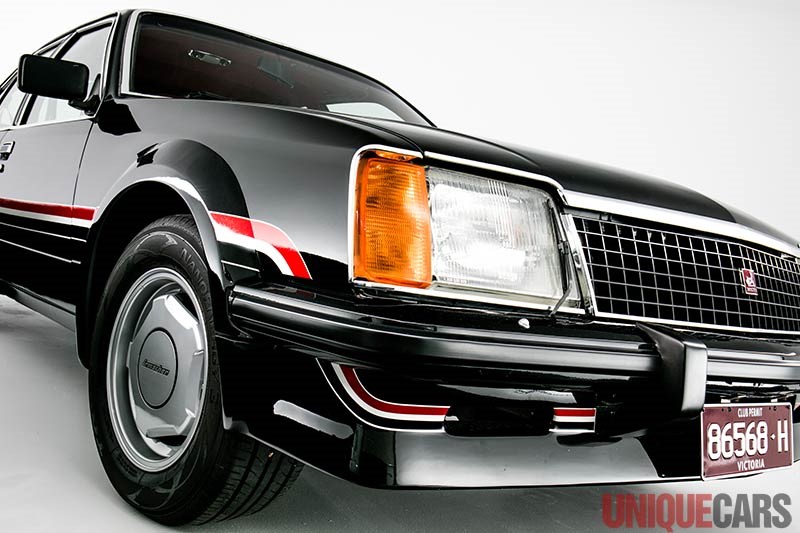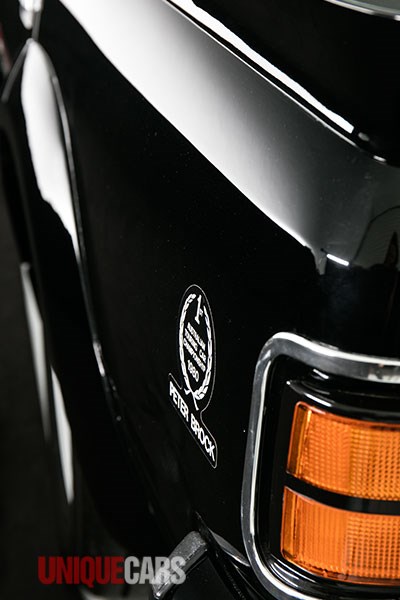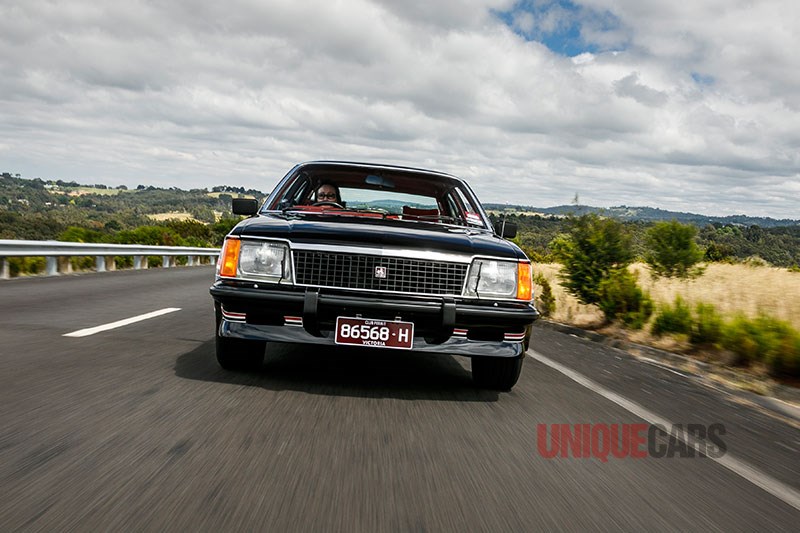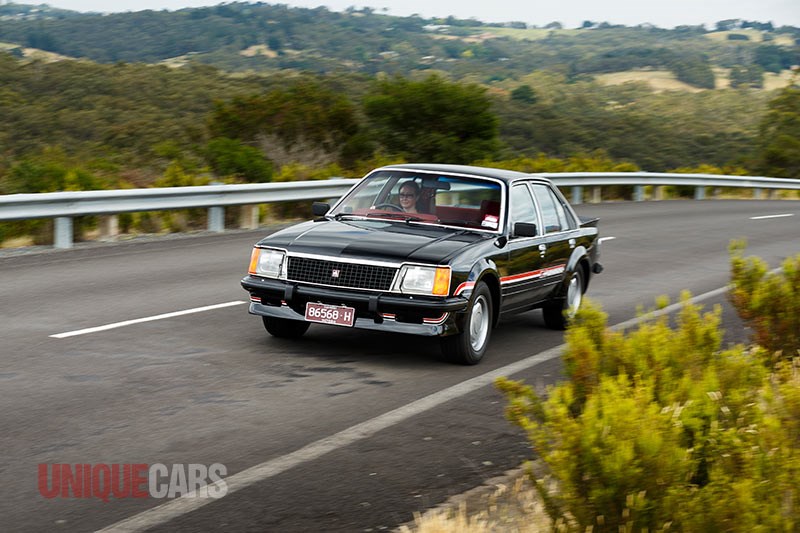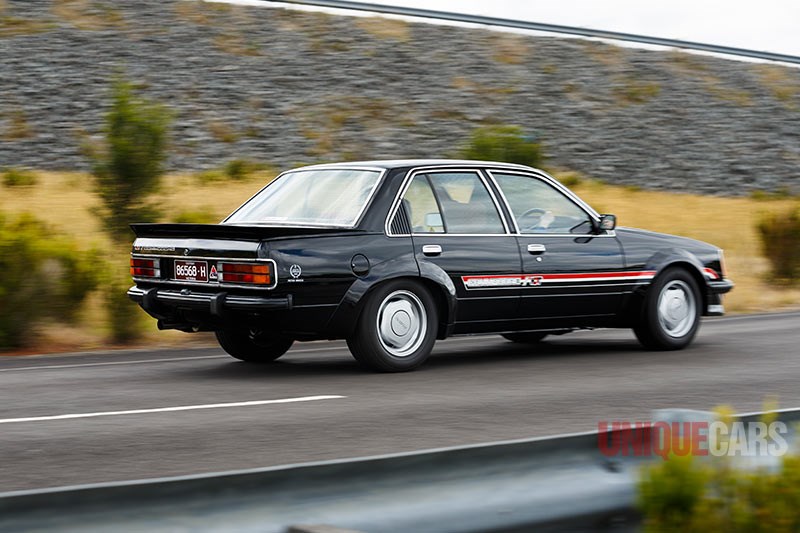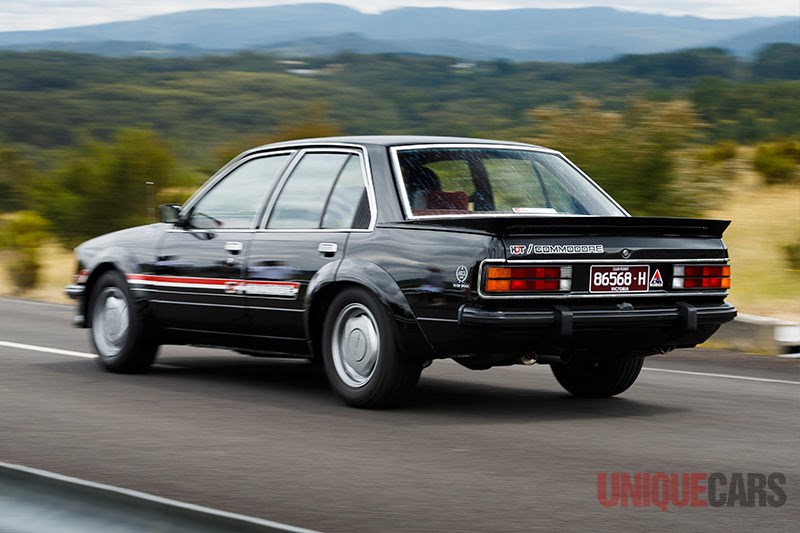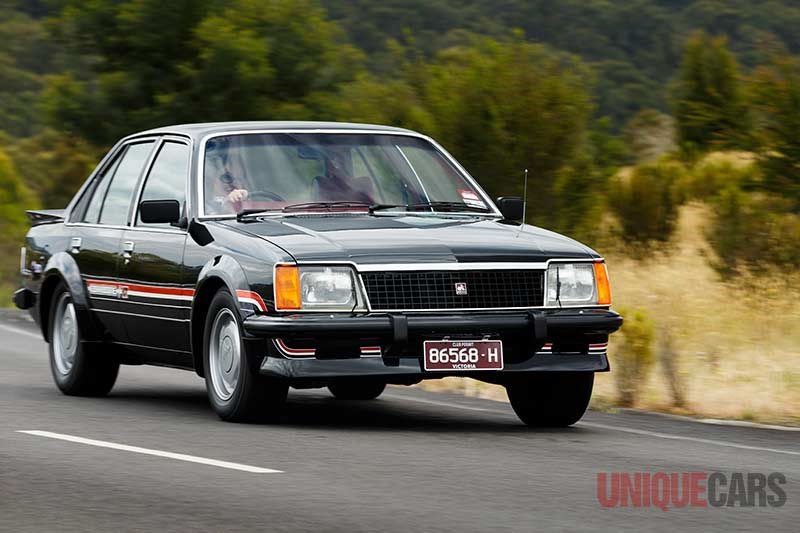 The first gen Brock Commodore
HDT VC Brock Commodore
It seems no-one is immune to having some regrets over cars they either should have kept or bought over the years. Take Mary Lee, one of our staffers. "I almost bought a white VC about 20 years ago and backed off because I thought it was just an impulse buy. If only I'd known and still had it today!" she says, having recently bought the black beauty you see here.
Of course the problem is none of us has a crystal ball, meaning few can predict what the market will do with any great confidence. But that doesn't stop us fretting over the bargains that could have been. It's a situation made worse in recent years, when we've seen prices of Australian muscle cars galloping off into the distance, driven in part by the closure of local Ford and Holden production.
The first Brock production model, the HDT VC Commodore is a great example. Billed as a local performance car with lots of extras and luxury loaded on board, it went through a period where you could have bought one relatively cheaply. In fact, when you consider how special these cars really were, and the fact that only 500 were made (including the prototype), they were absolutely a bargain for a while there.
| Video: HDT VC Commodore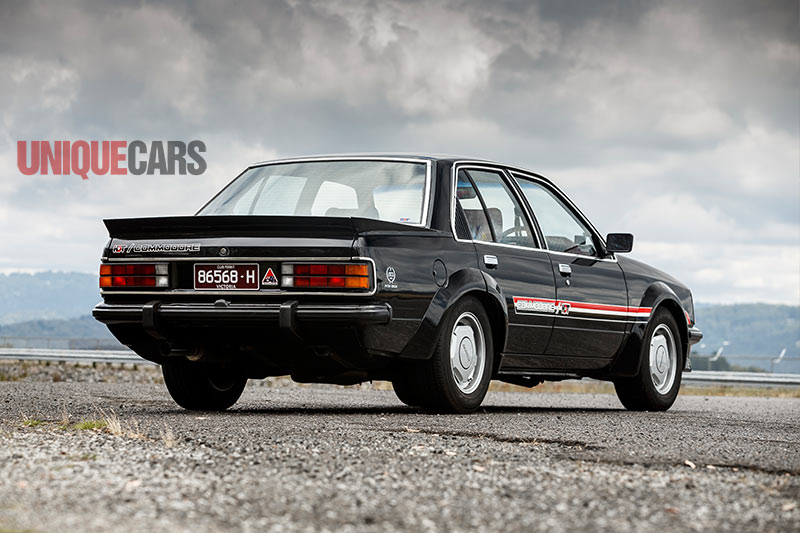 Let's have a squiz at how the prices shifted over the years. In 1980-81, you would have paid $19,800 (plus on road costs) for a manual, or $20,000 for an auto. That's at a time when a Commodore SL/E of the same vintage, with 308 and manual, would have set you back more like $12,850. So there was a significant price premium for the HDT product.
It of course dropped in value over time. In 2001, our value guide reckoned a very good one would set you back about $14,000. By 2013 they had climbed to a solid $60,000, however the effects of a stagnating local economy trimmed that back to $55k a couple of years later. Now, we're talking $85,000 for solid car. For an exceptional example in a rare spec, start thinking more like $100k-plus at a recent auction.
Review: HDT Brock VC Commodore RoC
That's a lot of money, but the pay-off is this is a special model with a great story behind it. The Brock connection is important, as is the involvement of local industry and motorsport legend John Harvey, who also went on to be hugely influential with HSV.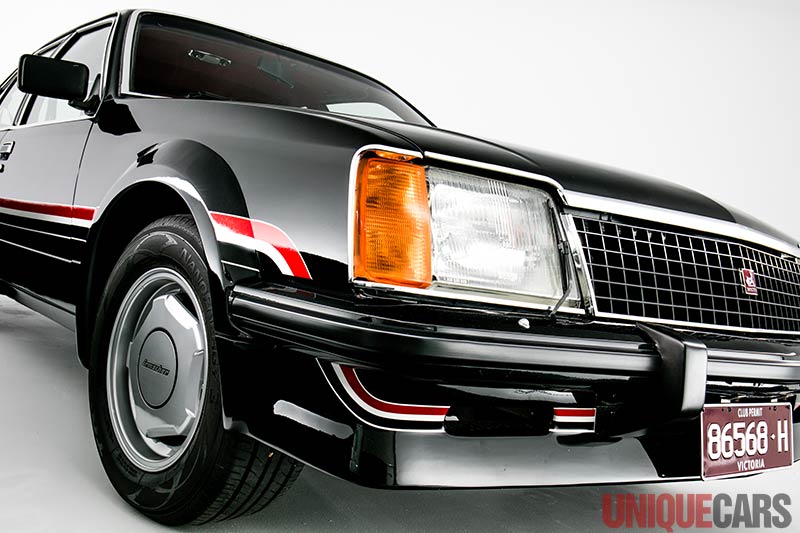 What's more, the VC HDT could rightly claim to be a whole lot more than just a tarted-up family car with a body kit. The folk at HDT made a serious attempt at grabbing Holden's premium Commodore sedan – the SL/E – and turning it into a luxury express with dynamic qualities that might give the Euro marques something to think about.
Of course the engine room got a make-over, with the 308 V8 scoring a fairly comprehensive upgrade for the breathing, including work on the heads, inlet manifold and the fitment of a four-barrel Rochester carburettor plus a bigger diameter fuel line. A cold air intake was part of the package, along with a larger than stock air cleaner, borrowed from the Chevrolet parts catalogue.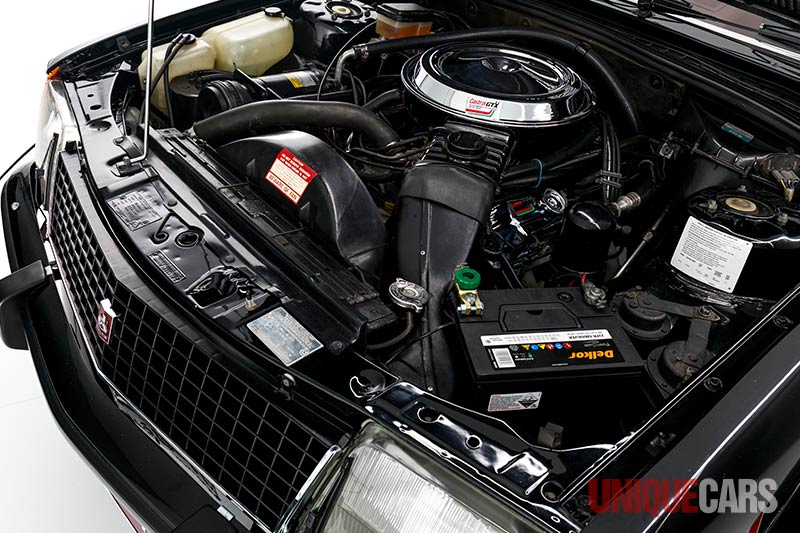 The visual give-away for the engine is the cold air intake and Chevrolet-sourced air cleaner. There were several other mods
That little lot bumped up the power significantly, by nearly 40kW, and a claim of a 20 per cent improvement in fuel consumption. That was enough for a 15.5sec standing 400m (in a manual) and a top speed around 215km/h – at the time the quickest Aussie road car currently on the market. Behind the engine you had a choice between an M21 four-speed manual or three-speed TH350 auto. A little over half plumped for autos (281 customer cars), while the crew elected to fit a 3.36 ratio heavy-duty limited-slip diff.
The chassis scored a similarly comprehensive make-over with dampers (now Bilsteins), springs and sway bars all receiving attention, as did the overall geometry and set-up. Wheels magazine, in its first full test of the car, opined: "Brock's understanding of suspension design is, frankly, quite remarkable."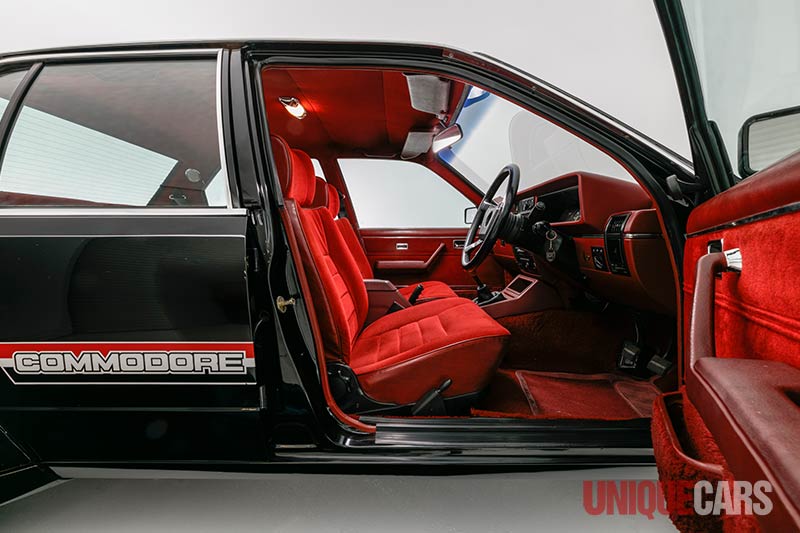 Deep red interior was common to all the cars, regardless of the exterior colour
Brakes too were upgraded, with ventilated discs on the front and a bigger master cylinder.
Inside, you got the full Holden luxo pack, including power windows, air-conditioning, central locking and velour trim – in Carmine Red only. Rear headrests were a delete on this particular car.
Outside the body kit and striping was pretty lairy for the tastes of the day and was in part put together by the legendary Leo Pruneau who was also behind the look of the HQ SS. Arguably the most distinctive components were the Irmscher wheels – the German make helping to at least hint at ambitions of Euro luxury car.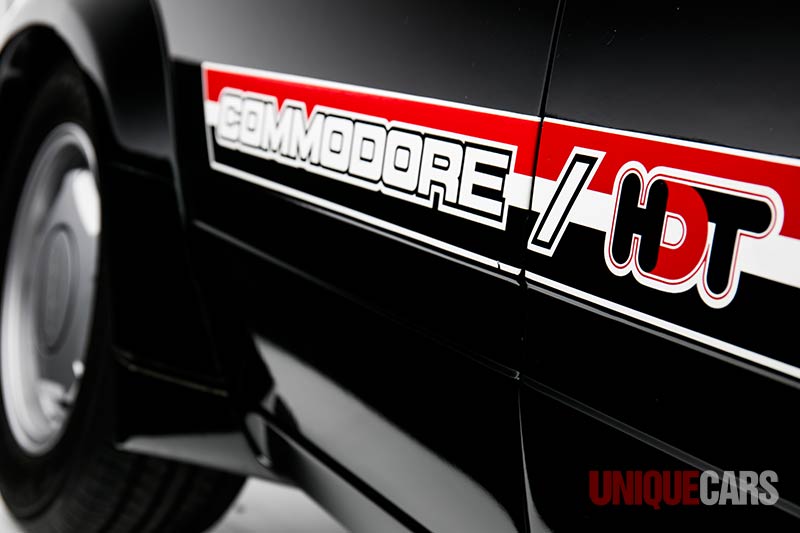 Brash graphics ensured these things got plenty of atttention. Some owners elected not to have them on the car
Back in 1981, Wheels mag thought highly of the car: "It is a car that will never, ever, play a trick on you. That difficult achievement of imparting total driver confidence is carried to the ultimate in this car in a way that you seldom experience. It constantly reminds you of its racetrack breeding, but not in the harsh way that phrase normally implies."
So what's it like to have the keys today? Owner Mary Lee admits to coming from a Holden family. "The family car was a HG wagon and my first car was a TE Gemini. My three brothers had a HJ Monaro, a VC SL/E and a VL Calais among others and the hand-me-down was a Camira that went through all the kids."
That said, she has a long history of Euro car ownership, dominated by Alfa Romeos. "But I still always liked the Brocks, and the VK was my favourite," she says.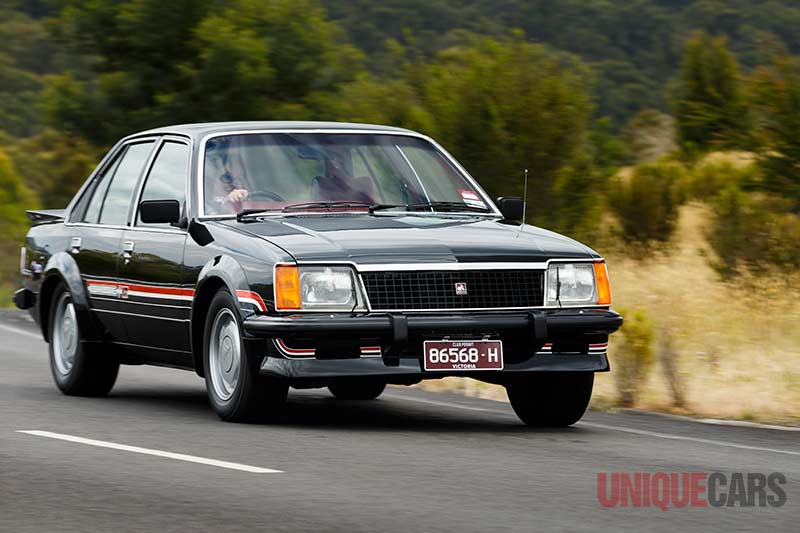 These days it rates as a quick and comfortable cruiser. Back in 1980 it was a pukka performance car
"Now I have the VC, I'm driving it and enjoying it. I'm actually surprised at how much I'm liking it. The intention was for it to be sitting in the garage as an investment and I would drive it now and then to keep it fresh. But now I have the problem that I like driving it too much and want to use it!
"It kind of brings back memories of the time for me plus I like the sound and the look of it. It's a very comfortable cruiser. I like the whole thing: it's got heritage, it's got cred - and it gets attention. Sometimes you don't want the attention, but it gets it anyway," she laughs.
"I found the gearshift quite different to the Alfas at first, but it was just a matter of getting used to it. The more I drive it the more I like it.
"It's 37 years old now, but back in the day it would have been pretty awesome performance. The Commodore feels heavy to me after driving the Alfas, but that beautiful five-litre V8 sounds fast even if it doesn't feel fast by modern standards." Fair enough. As we all know these things are about a lot more than speed.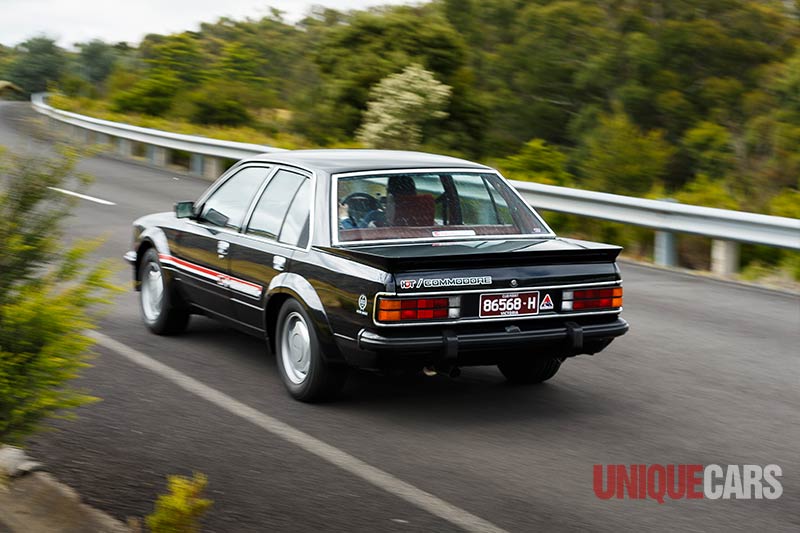 BUYER'S CHECKLIST
BODY & CHASSIS
Check sills, floors and windscreen surrounds for rust. Also the sub-frame for cracks, rust and kinks due to cheap crash repairs. Non-functioning headlight wipers are pretty normal but a car with them working is likely to be pretty good in other respects. Very few of these cars will have escaped without a respray but try to avoid – or pay less for – cars that have been painted non-original colours. Body parts unique to the car, including the wheels, can be sourced but original kit is thin on the ground and expensive.
Replacing unique trim items (stripes etc) will be a headache, so an original in good shape is worth a significant premium.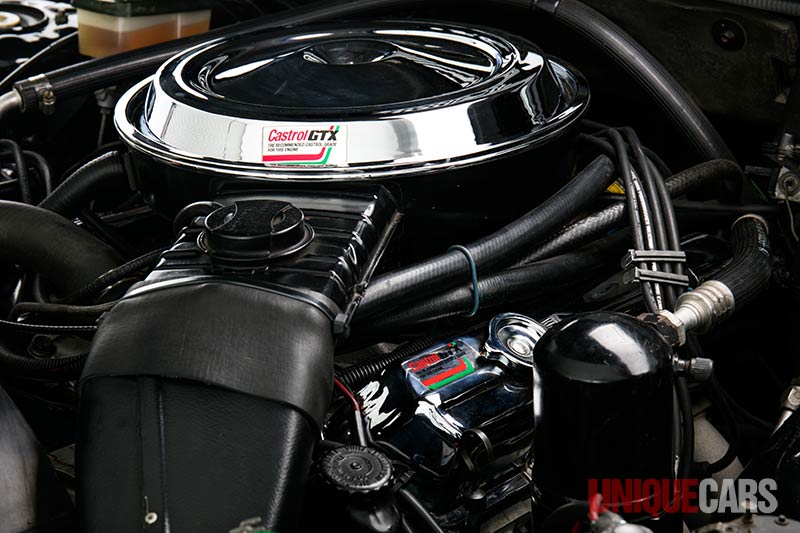 ENGINE & TRANSMISSION
As with engines in other Holdens, the locally-made V8s leak oil, suffer from noisy valve-trains and the consequences of overheating. In severe cases this can manifest in cylinder head warping or cracked piston rings with excessive oil consumption. Rebuilds are simple with all parts including second-hand engine blocks available and cheap. As the engine bay of a V8 is tightly packed and heat has nowhere to go, the cooling system must be maintained. There are several components unique to this car, such as air intake system, heads and intakes, so check it out carefully.
SUSPENSION & BRAKES
Although the basis of the Commodore was originally designed in Europe, its suspension owes little to the chassis engineers at Opel. The Commodore strut towers needed reinforcement for Australian conditions and the complex trailing-arm rear suspension was changed.
HDT took this several steps further with altered dampers (Bilsteins), springs, sway bars and geometry.
The brakes featured a bigger than stock master cylinder, with ventilated discs up front and solids on the rear.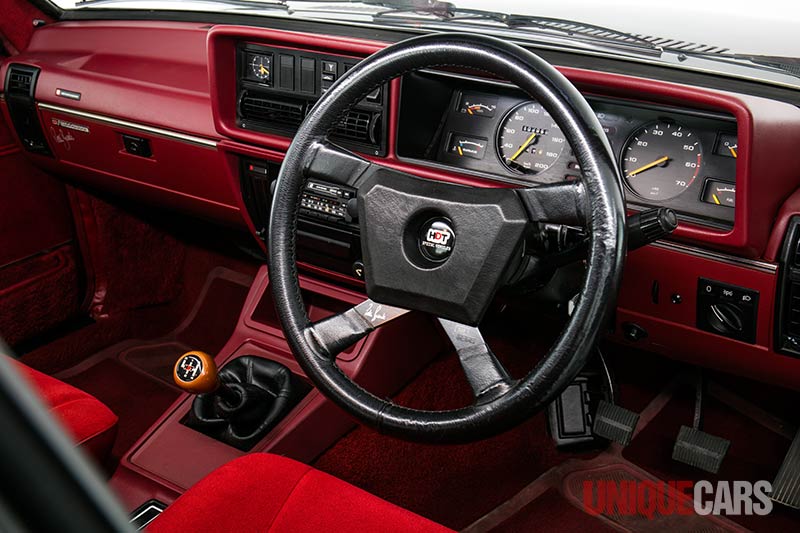 INTERIOR & ELECTRICS
THE SL/E-sourced interior was luxurious but not bulletproof. Condition is everything with these. Look for issues with the power windows, which can be hard to repair. Check that air-conditioning outlets are blowing cold and not just cool air and that all the instruments and warning lights are connected.
It's critical you get the original numbered steering wheel with the car, plus the timber-finish gearshift.
Numbers run 002 to 500. 001 was a prototype, said to have been painted green. An HDT build plate was not supplied from new – some owners obtained them after the initial sale.
1980 HDT VC Commodore Specs
NUMBER MADE: 500
BODY STYLE: steel integrated body/chassis four-door sedan
ENGINE: 5044cc OHV V8 with 4-barrel Rochester carburettor
POWER & TORQUE: 160kW @ 4500rpm, 450Nm @ 2800rpm
PERFORMANCE: 0-100km/h 8.4 seconds, 0-400 metres
15.5 seconds
TRANSMISSION: four-speed manual, three-speed automatic
SUSPENSION: Independent with Macpherson struts, coil springs & anti-roll bar (f) Live axle with trailing arms, coil springs and telescopic shock absorbers (r)
BRAKES: disc (f) disc (r) power assisted
WHEELS/TYRES: 15 x 7 Irmscher alloys/Uniroyal steel ER60H15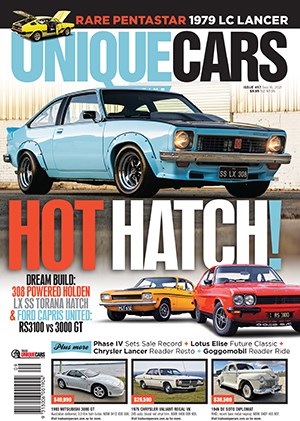 Subscribe to Unique Cars Magazine and save up to 42%
Australia's classic and muscle car bible. With stunning features, advice, market intelligence and hundreds of cars for sale.
Subscribe