Ex-Bob Morris Holden Torana A9X Racer
---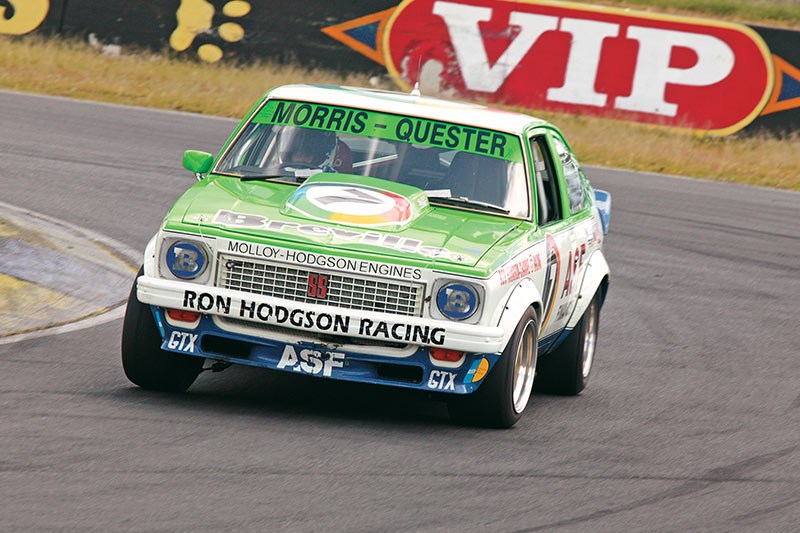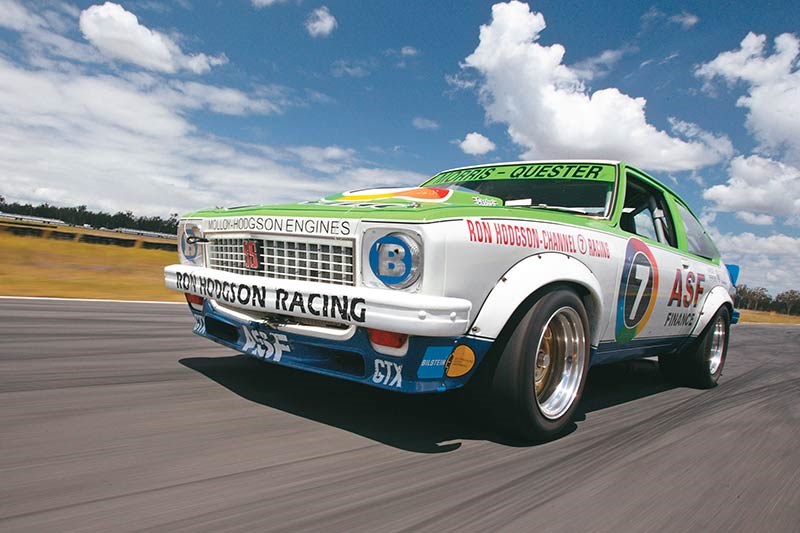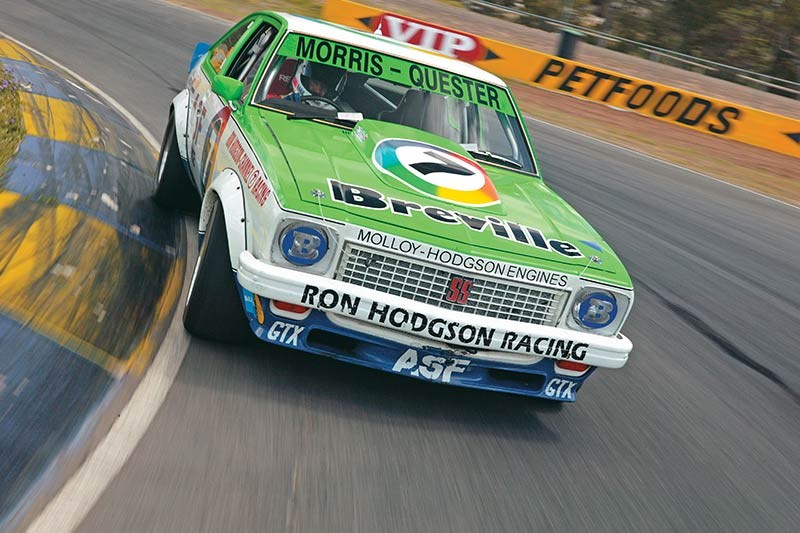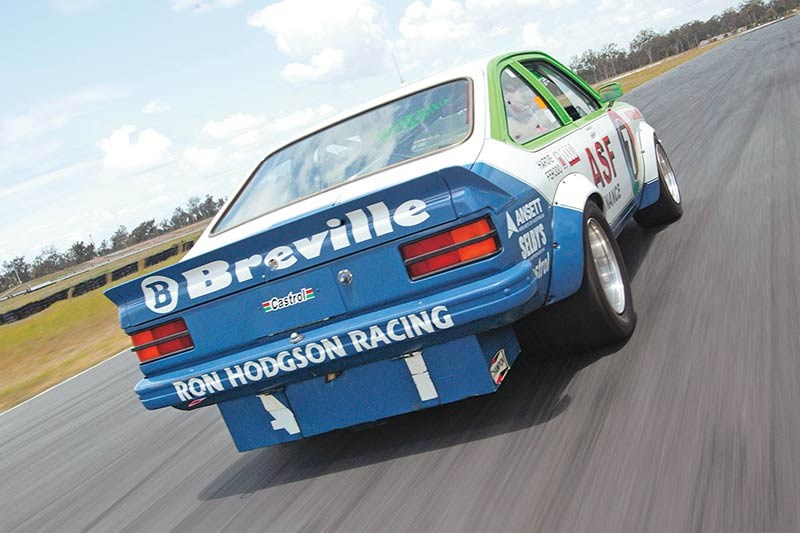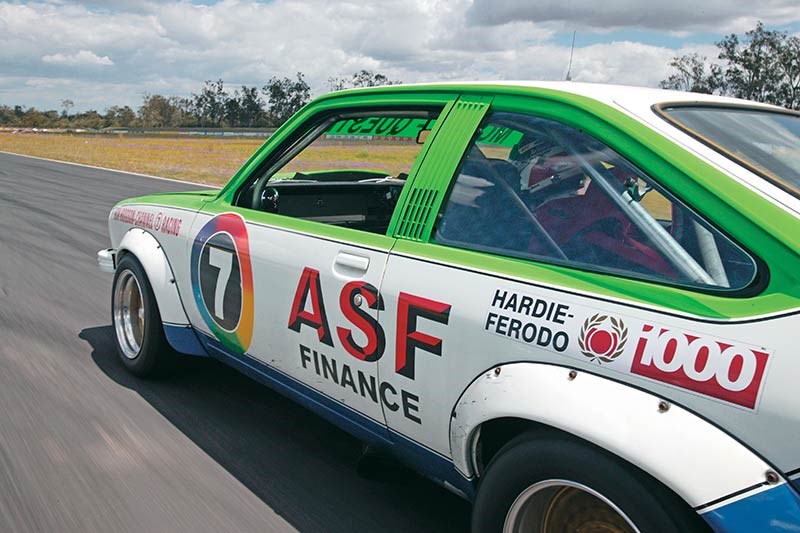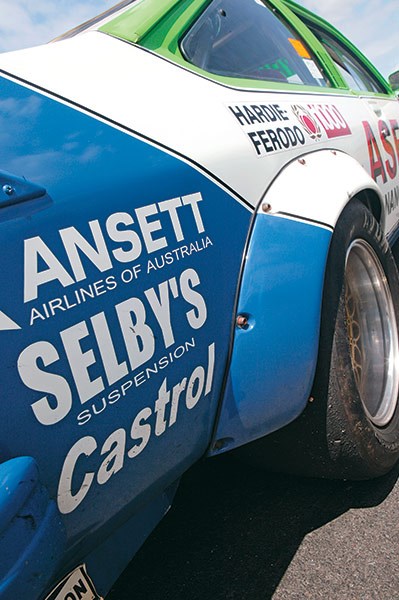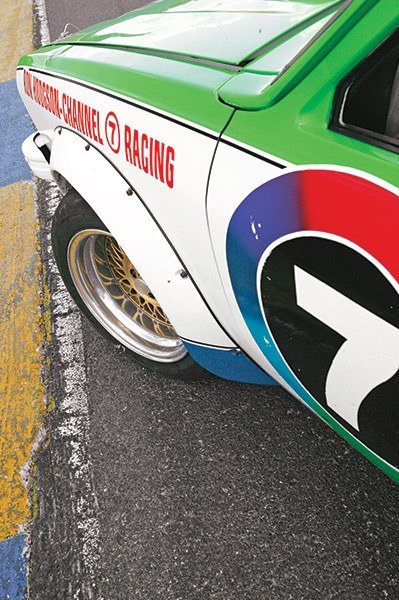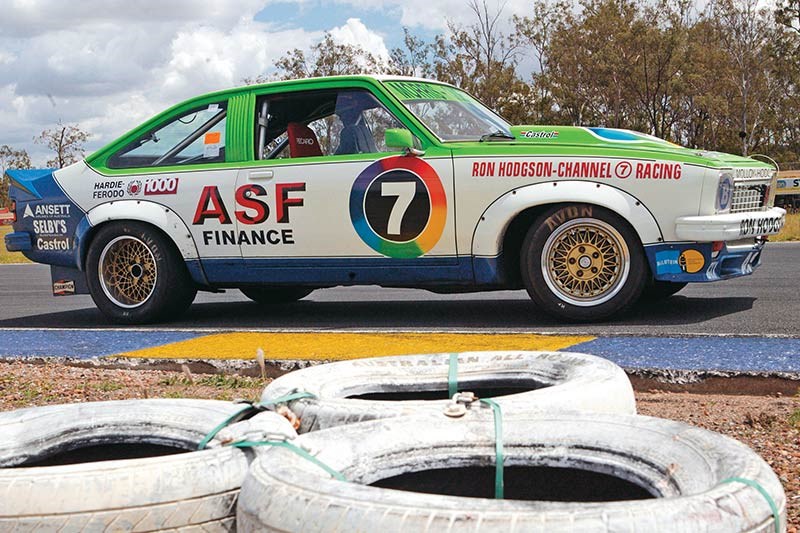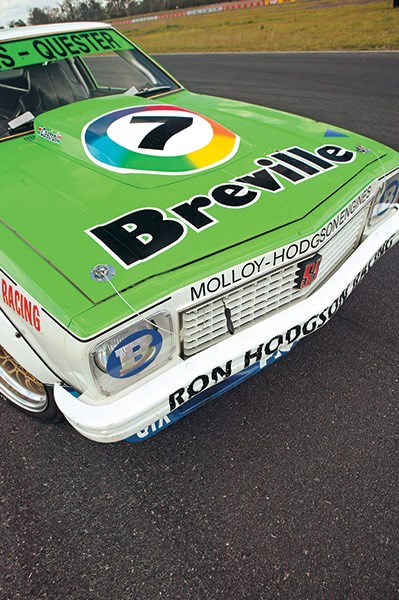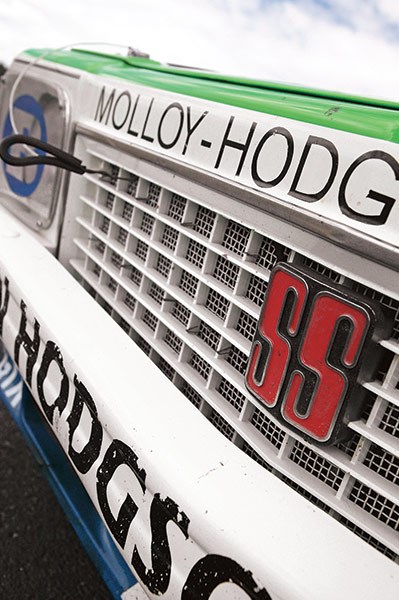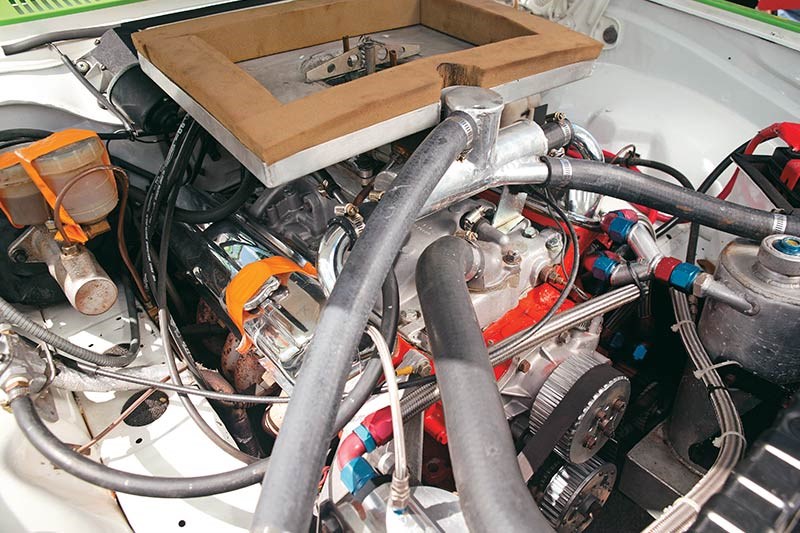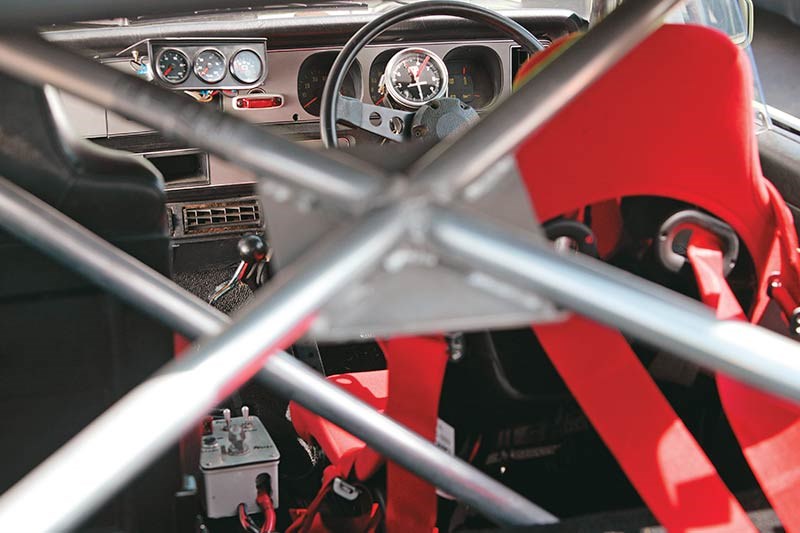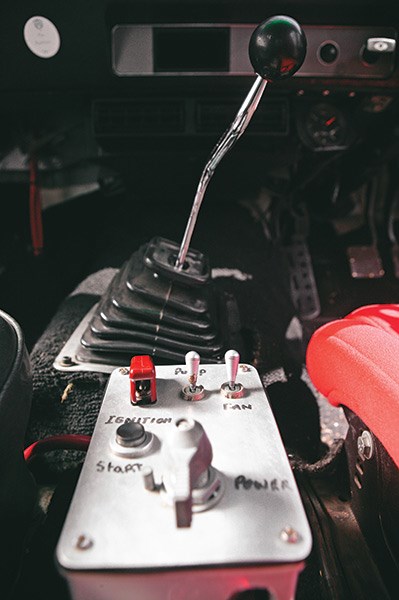 It may have been overshadowed by Peter Perfect's but Bob Morris' Holden Torana A9X also sent shivers down competitor's spines
First published in Unique Cars issue #270, Feb/Mar 2007 
Championship Chaser: Bob Morris Torana A9X
The Holden Torana A9X Hatchback ranks among the most successful competition cars ever to clip an apex on the race circuits of Australia. It's a car most frequently associated with the brilliance of Peter Brock, yet sharing the A9X's Australian Touring Car Championship glory is the underrated and now almost forgotten Bob Morris.
Morris was a talented racer who came to prominence in 1976 when TV camera lenses documented his agony as co-driver John Fitzpatrick nursed a near-dead Torana around Mount Panorama for an overdue Bathurst 1000 win. He was again centre stage in 1981 when a collision at McPhillamy Park caused the Great Race to be stopped for the first time in its history. Although not seriously injured, Morris would never fully regain the prowess he displayed during the 1970s and he retired from racing in 1984.
Morris gained notoriety in the late 1960s, driving 1.2-litre Toyota Corollas to class wins at the 1968 and '69 Hardie Ferodo 500 at Bathurst. Then in 1973 he joined forces with controversial car dealer and former national Touring Car champion, Ron Hodgson, and shared a Torana XU-1 with open-wheel champion John Leffler.
| Ex-Morris A9X racer tops $600k at auction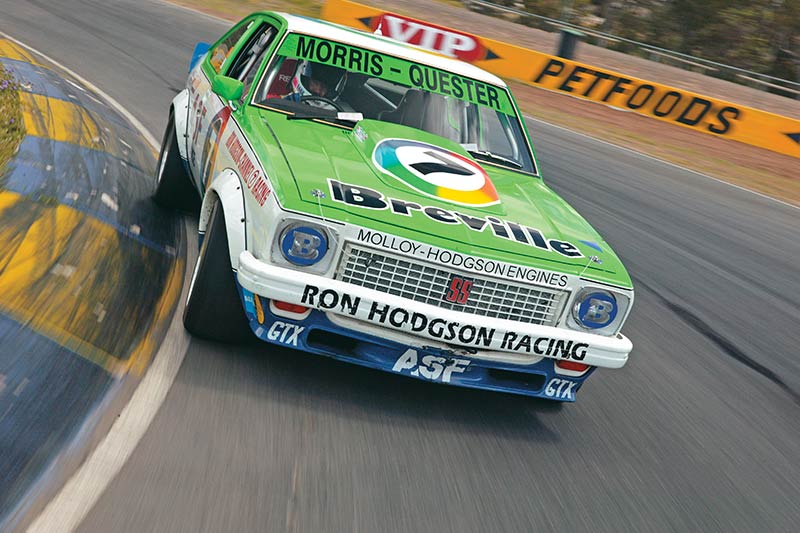 Morris became one of very few Holden racers to opt for a four-door version of the A9X Torana in preference to the Hatch. Midway through the 1978 season and with major backing from ASL Finance he switched to the hatchback version.
The car raced by Morris in his ATCC Championship-winning year of 1979 and at that year's Bathurst 1000 is now owned by former Group C racer Gary Hinton.
Hindsight can exact dreadful vengeance on those who fail until years later to recognise an opportunity that has zipped by. Fortunately Gary Hinton doesn't sport a dislocated hip from attempting to kick his own backside, having seized the chance to revive a sadly neglected but immensely significant piece of local motor sporting history.
After Bathurst in 1979 the car was purchased by Peter Brearley – who retains part ownership – and spent many of its subsequent years lying unused until rediscovered by the Hinton family in 2002.
| Bathurst legends: Brock's Torana A9X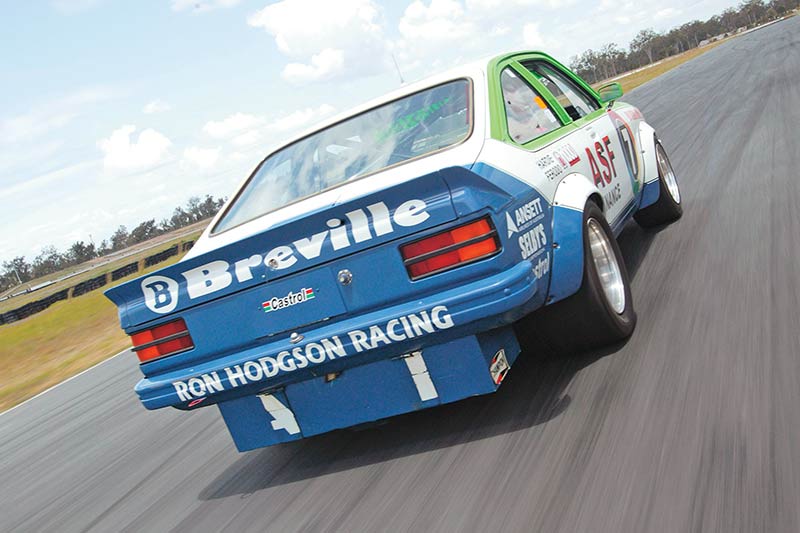 "The Touring Car rules were changing and after Bathurst in 1979 the car was purchased by Peter but hardly used at all," Hinton recalls. "When we first saw it the car was sitting in an old barn between Lismore and Ballina in northern NSW, covered in dust and rat droppings. It was basically in good condition and represented a real opportunity for us to campaign a very competitive historic race car.
"There were certain things missing like the seat, steering wheel and instrumentation so we had to source some stuff. It had a gearbox and the good thing was that it came with an original Peter Molloy short motor and that's in the car now."
Restoration took more than a year and was undertaken by Hinton's sons, Chris and David. While locating parts to replace the missing components and returning the body to pristine condition was relatively simple, recreating the distinctive signage required some research.
"In the days when these cars raced the signwriting was all air-brushed so we had it done the same way. We needed to work from photographs to get all of the shading and positioning just right," Hinton says.
| Jim Richards drives the Torana A9X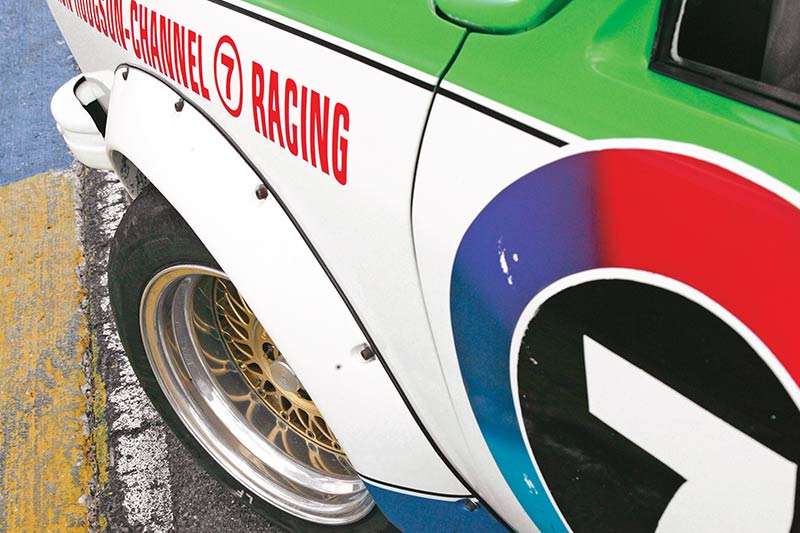 The Morris A9X in new green and white ASL livery appeared at the 1978 ATCC Sandown round and finished third in an astonishingly close race. At Calder a few weeks later and with the then-dominant Moffat Falcons serving a suspension for rule infringements, Morris recorded his first win at the wheel of an A9X Hatchback. Third place at Lakeside brought him within two points of Brock in the Championship and sent a clear message to H/DT that its dominance among the Holden runners was no longer a foregone conclusion.
For the second time in two years, Morris headed to Bathurst with real expectations of a win. He started fourth fastest and within one lap was in the lead, running strongly for 73 laps until the Torana dropped a fan belt and overheated.
For 1979, Morris went out with rekindled determination to write his name in the ATCC record books. Quite likely he was aware that Hodgson's support – following a serious heart attack the previous year and looming business problems – would not continue past year's end and Morris had a point to prove.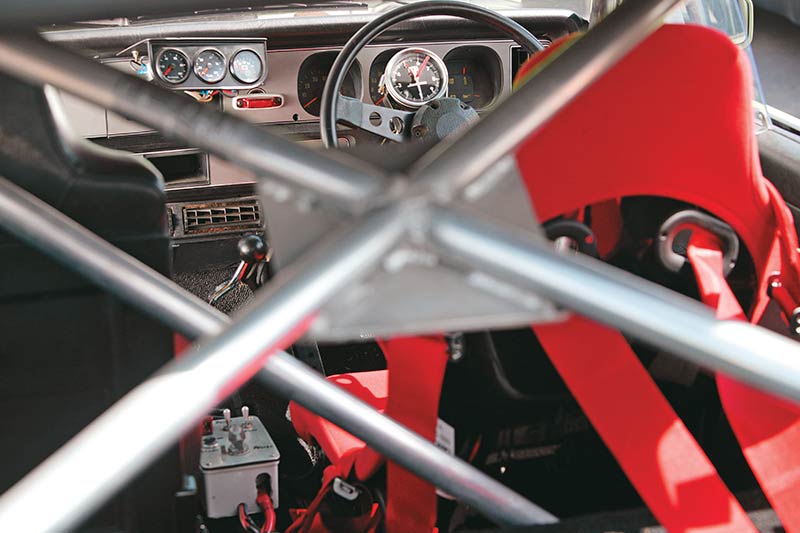 That year's campaign started quietly with fourth place at Symmonds Plains in Tasmania before Round Three at Oran Park saw Morris setting the pace and four points clear of Brock. By the time it appeared on the grid for the year's final series round at Adelaide International Raceway, Morris' A9X needed only to finish somewhere in the points to guarantee its driver his first and only Australian Touring Car title.
Bathurst was again the major goal and again Morris was to leave empty handed. Although almost two seconds adrift of Brock's incredible 'Hardie's Heroes' lap, Morris began the nation's premier Touring Car race from the front row. Again he would spend three hours heading the pack that was chasing an unstoppable Brock before mechanical gremlins struck and the ASL car retired on Lap 95.
Since its rejuvenation the Torana has been inspected and driven by Bob Morris who told Hinton that the car was "just like when I left it 20 odd years ago." The car is also regularly used in Group C Historic races at Queensland Raceway and other venues.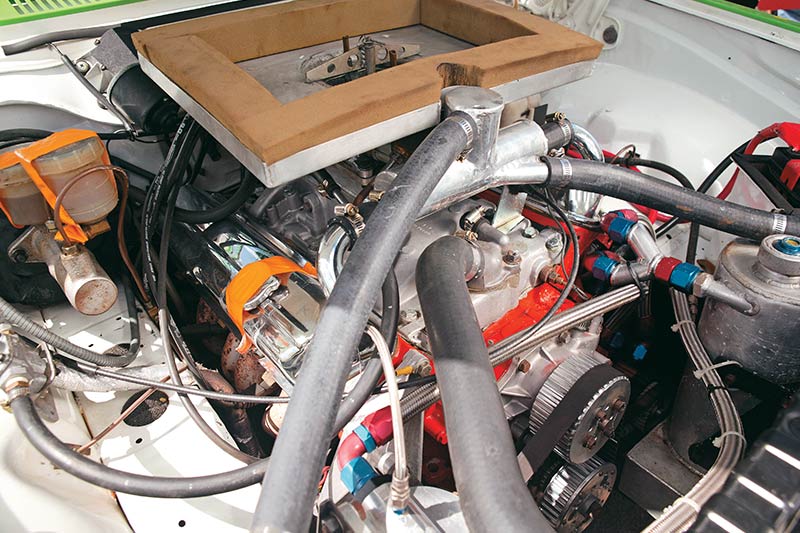 In 2005 at Phillip Island, Chris Hinton drove the Torana to victory in the inaugural Murray Carter Trophy event for Group C cars. It is a bittersweet achievement for Chris that his name sits first on the trophy and adjacent to that of Peter Brock, who won the same race in 2006.
"It was a really good race car when it was built and it's just as good now," Gary Hinton reveals. "I raced Commodores in the early 1980s and the Torana was actually much faster.
"Not many people realise that it took two or three years for the Commodores to get down to the same times that the Toranas were doing in 1979. It's just a nice, simple car, very easy to drive and reliable."
That sentiment probably crossed the mind of John Bowe as he slid into the uncluttered cabin of the A9X. Fresh from the torrid world of V8 Supercars, the former Touring Car champion looked to be having a ball as he explored the easily-reached limits of A9X adhesion.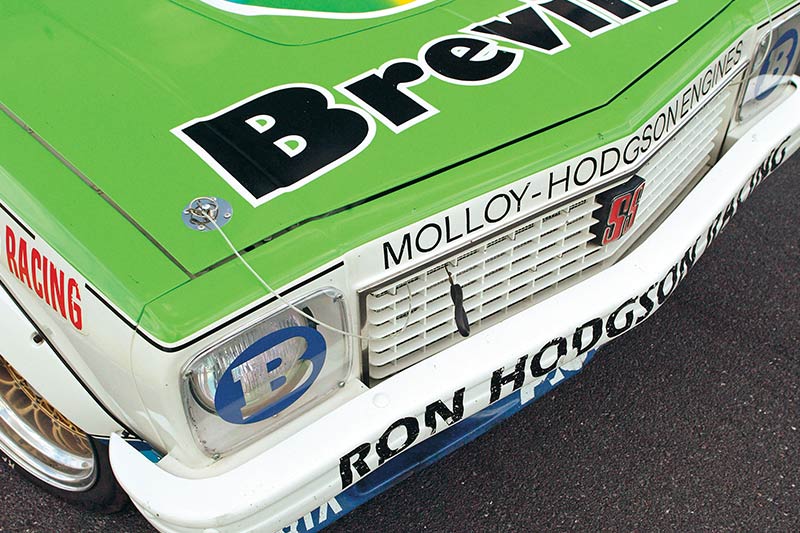 "It's old fashioned and you'd expect it to be because I can remember sitting at home 30 years ago watching these things go around and loving the look of them," Bowe says. "They really are a great looking race car with the flares and big wheels but they are also a very forgiving car in that you can get it out of shape and then gather it up very easily and just keep going."
Most of us would be like dogs with two drinking bowls if offered the chance to experience 300kW, but to Bowe the Torana engine held no terrors. The steering was another matter.
"It's a nice, smooth engine," he says. "Might have 400 horsepower if it's lucky but the power is nice and progressive. The wide-ratio 'box means the gears aren't quite right for this track (Queensland Raceway) and the steering is very vague.
"It needs heaps of steering input and doing a couple of hours around somewhere like Bathurst I think would be reasonably tiring. The saving grace is the wheels and the big tyres because when they went to Group A the wheel size came down and I think without the amount of rubber it's running it would be a very different car."
Compared with the Group A Volvo and Sierras that were Bowe's introduction to Touring Car racing, this car represents the essence of structural simplicity.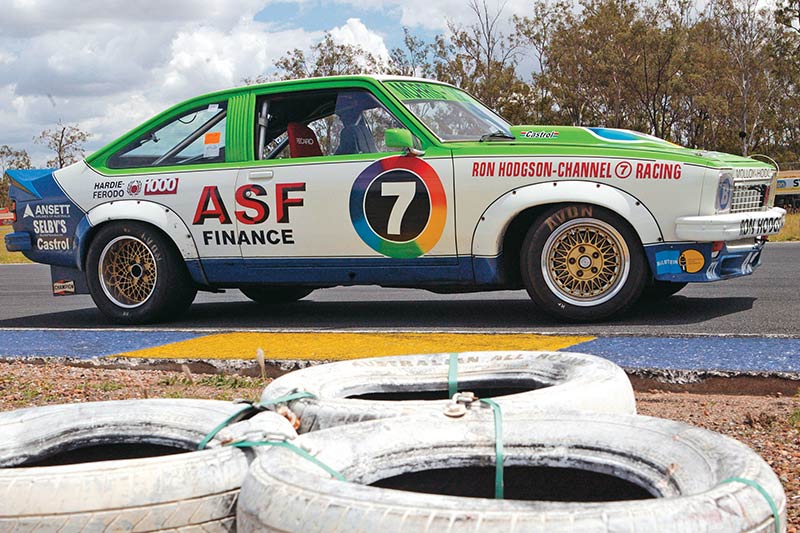 "It's far more of a road car than the Group A cars that followed only a few years later," Bowe says. "Technically and in the way it's built this car is a world away from the Sierra I raced for Dick Johnson. The roll cage is aluminium and it's bolted to the floor so it's not going to contribute much at all to roll stiffness."
From an observer's viewpoint, the difference lies in the sound it makes. As Bowe surges down QIR's half a kilometre of pit straight, the carb-fed V8 sounds flat and restricted – a legacy no doubt of noise abatement measures. But you have to wonder how it might have been as Morris heel-toed his way into Murray's Corner on Lap One of the 1978 Bathurst 1000, outbraking the Moffat and Bond XC Falcons to briefly lead the race.
Our encounter with the Hinton car came just as money on offer for significant Torana competition cars reached $500,000, so questions of value and temptations to sell became unavoidable.
"Yes, it's become a lot more valuable during the past couple of years and there would be collectors out there who would definitely be keen to own the car," Gary Hinton responds.
"However we've made it pretty well known that the car isn't for sale and we're just going to continue racing and enjoying it."
Unique Cars magazine Value Guides
Sell your car for free right here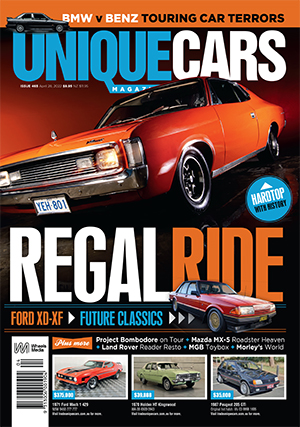 SUBSCRIBE TO UNIQUE CARS MAGAZINE
Get your monthly fix of news, reviews and stories on the greatest cars and minds in the automotive world.
Subscribe