Bygone Brands - Bitter
---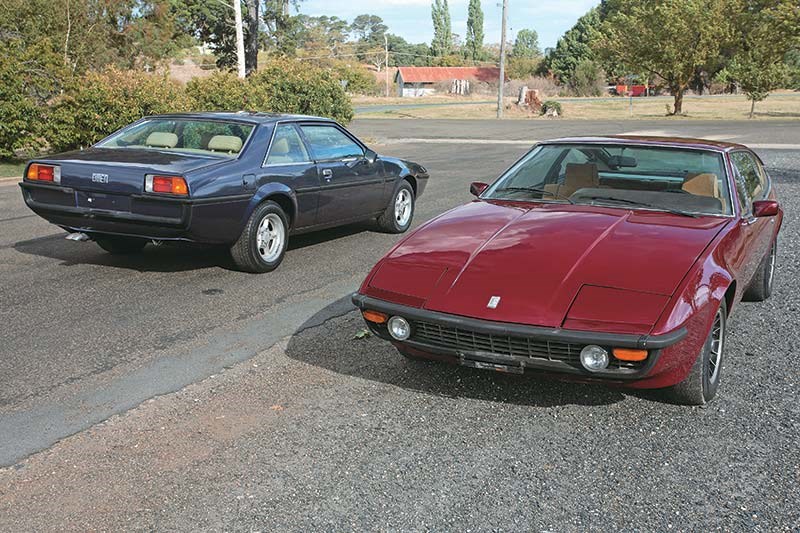 The only two Bitters believed to be in Oz (at the time)
From the archives: An oil crisis was one of several reasons this German oddity failed to succeed
First published in Unique Cars #270, Feb/Mar 2007
Bitter
The year of 1973 did not provide the most auspicious launching pad for a new, V8-powered prestige model. That was the year of Yom Kippur; the Middle Eastern war that brought sudden realisation that cheap, endlessly available petrol was not the birthright of the western world's car owners.
Yet as he lifted the wraps off a big, Chevrolet-engined coupe at the 1973 Frankfurt Motor Show, Erich Bitter had no idea that world events would shortly reshape its destiny.
A background in motor sport and as German importer of Abarth and Intermeccanica cars allowed Bitter to slip through doors that would be slammed in the face of other budding vehicle manufacturers and in 1970, he had seen the Opel CD – a car based on the General Motors subsidiary's Diplomat sedan and with bodywork by Italian stylist Frua.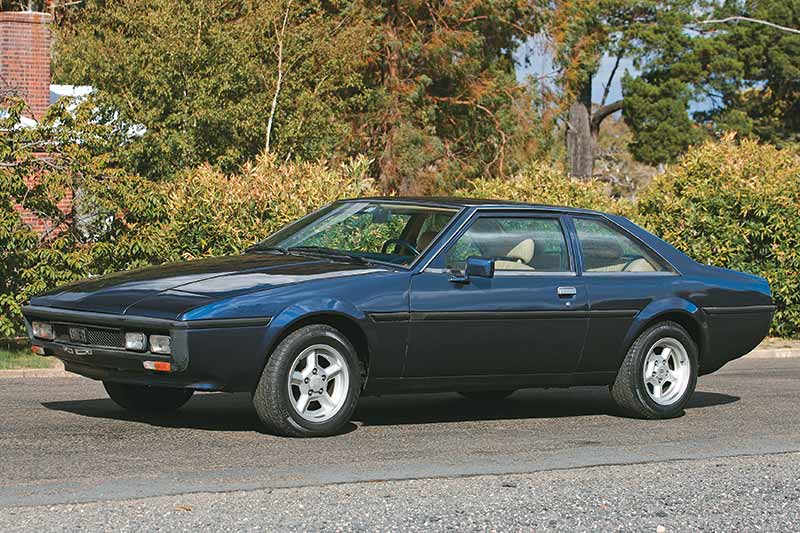 Using an Opel-sourced 'six', elegant Bitter SC drew on Ferrari 400i for inspiration
Opel had visions of producing the car as part of its Diplomat line-up but head office in Detroit refused to fund the project. Having experienced the combination of Italian design with North American mechanicals – Intermeccanica used Opel-sourced Chevrolet engines – Bitter then decided to approach Opel for the rights to build the car.
Opel's management team were miffed more than a little at having their plans to produce the car overruled and very receptive they turned over to Bitter all the developmental and design backgrounding he needed and guaranteed supply of the Diplomat floor-pan and mechanicals.
First, the original design was sent back to Frua for some substantial re-engineering – comparison with photographs of the original Opel-commissioned shape showing the Bitter with longer and larger side windows, revised rear pillars and a larger rear window. Being a child of the 1970s, Bitter's CD featured velour seat trim rather than leather but compensated via extensive use of timber veneer on the dash and centre console.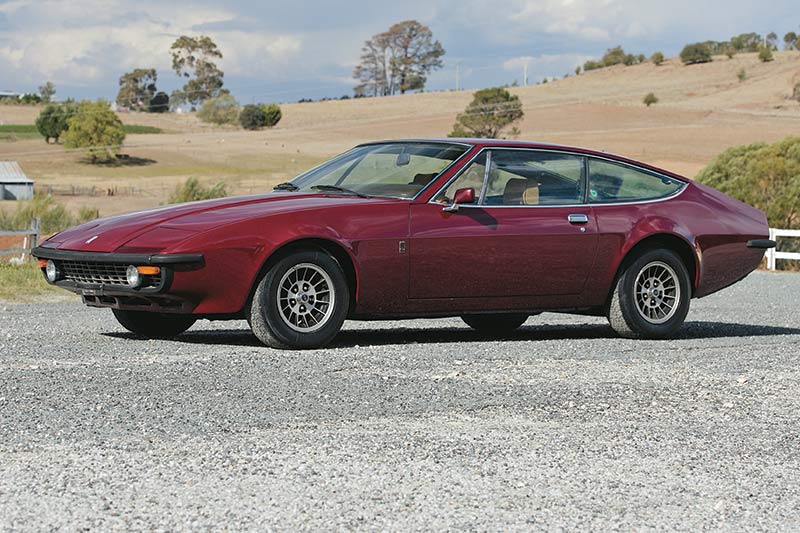 Bitter entrusted the task of body production to eminent German coachbuilder Baur – the organisation most famously responsible for BMW's 3 Series cabriolets.
He was delighted with the response to the Frankfurt display car and the more than 170 orders for production versions received. It was his intention to build 250 cars annually but that ambition was curtailed by massive oil price rises and responses from potential European markets that included reduced speed limits and 'car free' days.
During five years of production, Bitter managed to move fewer than 400 of his elegant CD coupes – an immense pity since the car ranked among the best built and most practical of Italo-American hybrids.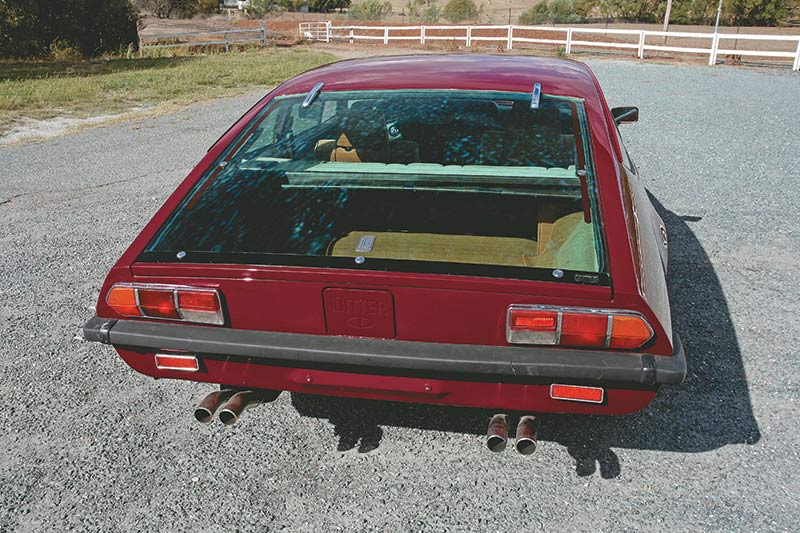 As delivered to Germany, the 5.3-litre V8 delivered 12kW less power than the same engine when fitted to Holden's HK GTS Monaro. Hooked to GM's three-speed Turbo-Hydramatic transmission, the CD engine didn't deliver the kind of performance the car's appearance suggested and just why a design with such obvious potential wasn't offered as a four-speed manual with the larger 5.7-litre Chevrolet V8 is inexplicable.
Maybe Detroit really was nervous that a tiny, bespoke car-maker from Germany could produce a Corvette rival in the image of the De Tomaso Pantera that Ford tried unsuccessfully to market in the US.
With specialised manufacturers of low-volume, big-engined cars disappearing every other Thursday, Bitter's next project dispensed with V8 power. It was still Opel-based but this time featured a 3.0-litre, six-cylinder engine in a two-door, four-seat coupe body with luxurious trim and – finally – a five-speed Getrag gearbox option.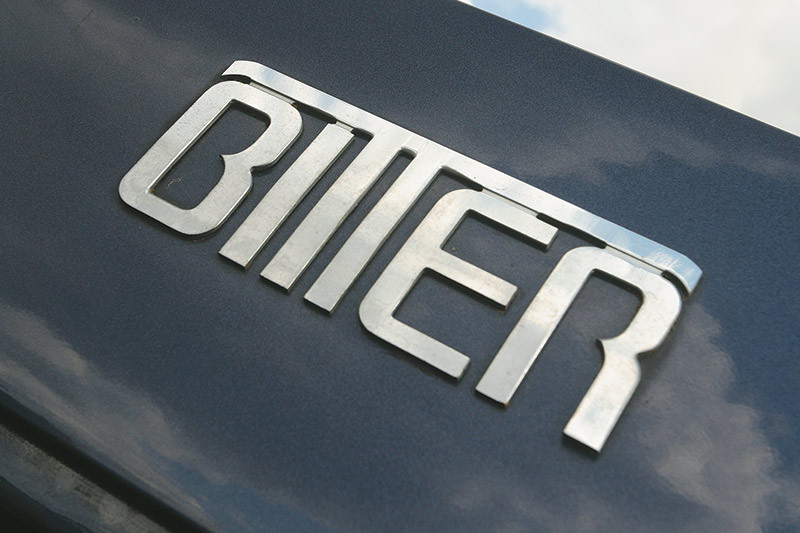 The shape for the SC model appeared in 1979. It was penned by Bitter himself and drew plentiful 'inspiration' from the Fiat 130 Coupe, Ferrari 400i and De Tomaso Longchamp. Bitter intended to entrust production to Michelotti in Turin but the designer's death left the project in limbo until little known Italian coachbuilder Ocra agreed to take on the job.
Fifty cars were built by Ocra but Bitter was less than impressed with their quality. The first batch of cars was reportedly tooled from incorrect drawings and displayed serious build inconsistencies, so the contract was handed to the equally obscure Maggiore. A further 50 cars came from that source before issues of quality and sub-standard rust proofing again forced Bitter to seek a more reliable source.
Enter Steyr-Puch; the Austrian-based supplier of off-road and military vehicles with an offer of uncompromised quality and continuity of supply. From 1982, Bitter offered its cars in right-hand drive and quickly attracted a British distributor.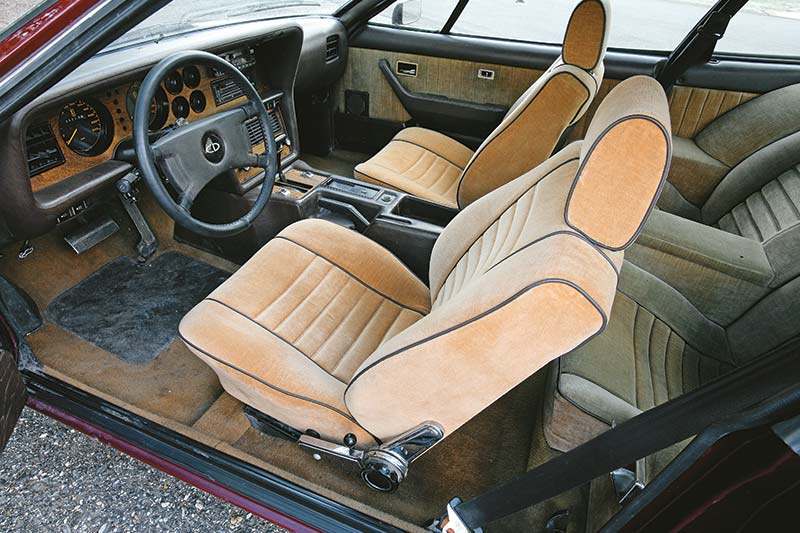 Upfront, coupled with a luxurious cabin featuring velour and wood trim
Expansion of the range produced a long-wheelbase four-door version and a convertible that cost more than twice the price of an open-top Jaguar XJS V12. Unsurprisingly, just 23 of the convertible were sold and only four of the long-wheelbase sedan. There was also an all-wheel drive variation using Ferguson technology, but only two of these ultra-expensive SCs saw daylight.
More popular and relevant to Bitter's intended market was the 3.9-litre straight-six engine with 155kW that accompanied the announcement of the longer-wheelbase SC. When fitted with manual-transmission, short-wheelbase versions of the 3.9-litre SC would produce a top speed of 235km/h. Development costs and declining sales saw SC production cease in 1986, with an abortive attempt at reviving the brand coming in 1994.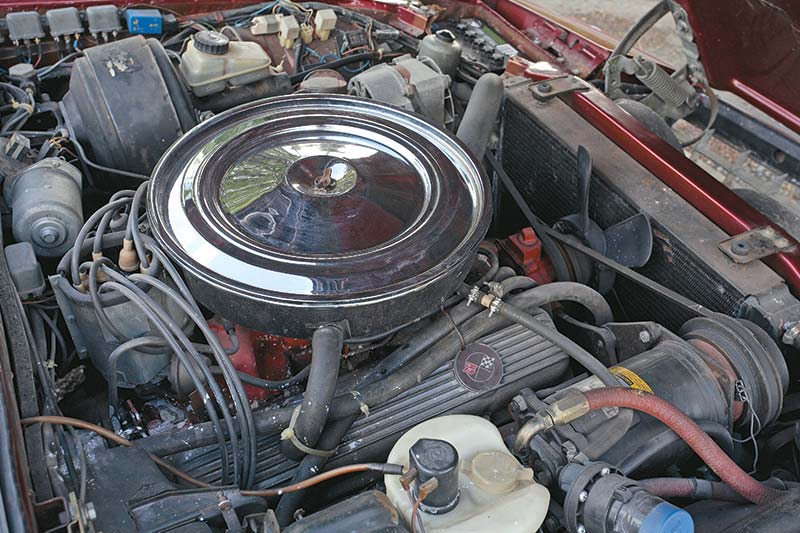 Bitter CD model had a 5.3-litre V8
Even when into his 70s, Erich Bitter still harboured the instincts of a car-maker. During 2005 and following the British release of a Vauxhall-badged Monaro the tireless German was reportedly investigating the viability of a new car based on Holden components.
Our featured Bitters are believed to be the only examples of the marque in Australia and are part of a large and very private collection of unusual vehicles. Both were sourced from Switzerland – a very strong Bitter market – during the 1990s where, in the owner's words they were regarded as "just another used car."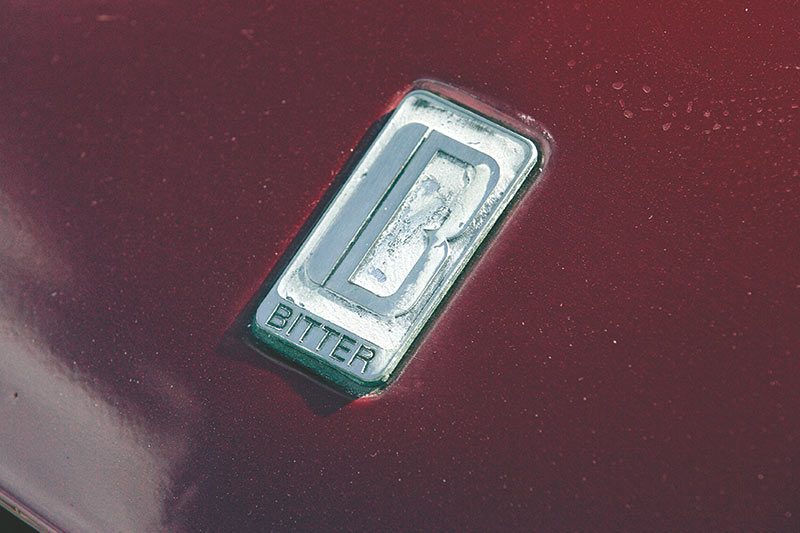 The burgundy CD is a 1977 model that prior to arrival in Australia had travelled around 90,000km. Its SC companion was built in 1982 and uses the 3.0-litre engine accompanied by automatic transmission. Their lack of profile with potential Australian buyers means the cars will soon be returning to Europe for sale, but if you'd like to keep one in Australia give Unique Cars a call and we can put you in touch with the owner.
Unique Cars magazine Value Guides
Sell your car for free right here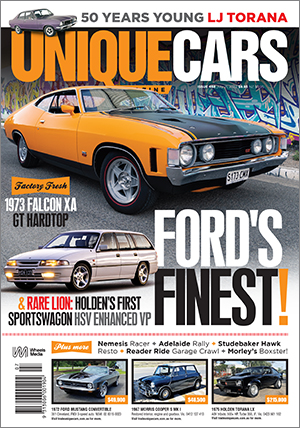 SUBSCRIBE TO UNIQUE CARS MAGAZINE
Get your monthly fix of news, reviews and stories on the greatest cars and minds in the automotive world.
Subscribe