Mercedes-Benz CL63 AMG Review - Toybox
---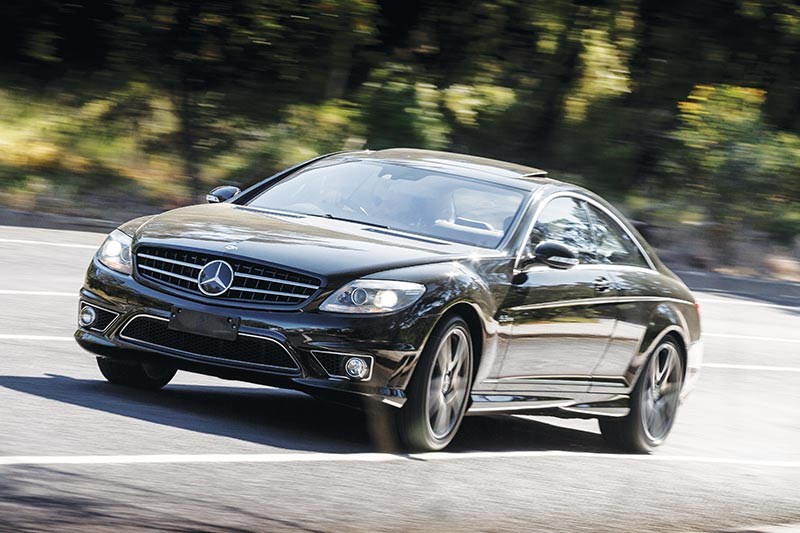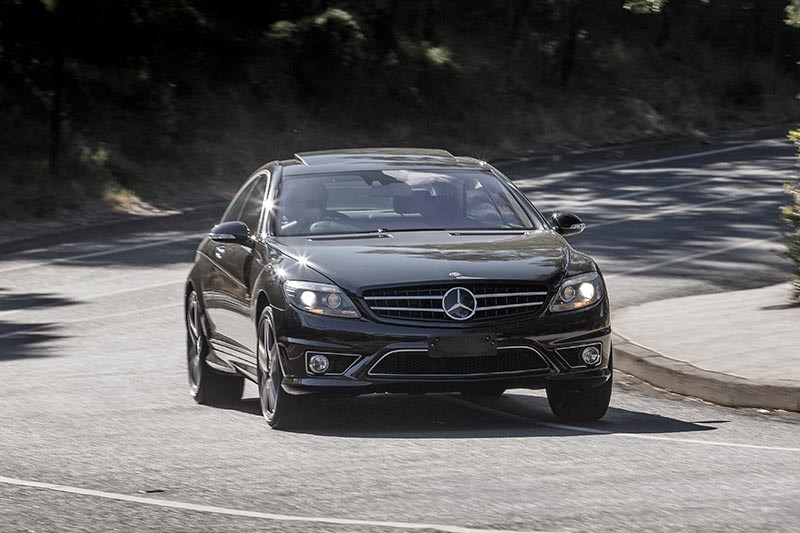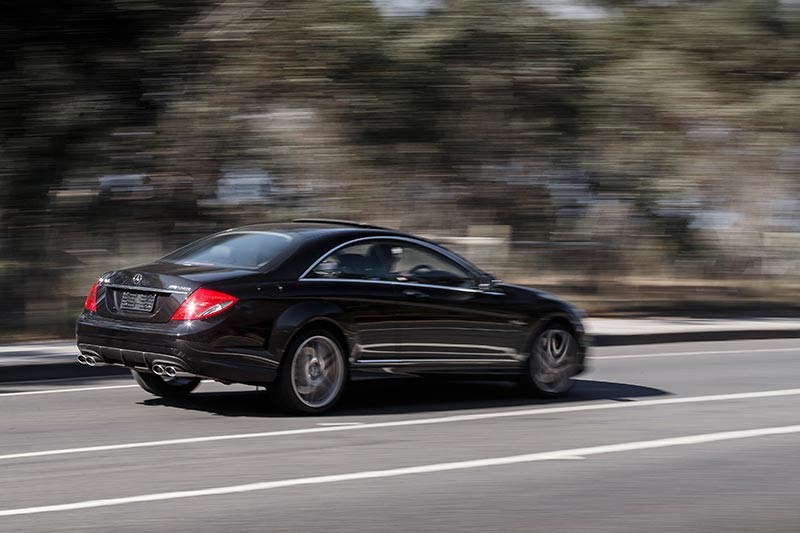 Bent-eight brute in a three-piece suit
Mercedes-Benz CL63 AMG
Let's say you're in the market for a large, opulent, two-door grand tourer that can still set your trousers on fire, when the mood takes you.
What exactly do you buy? Well, chances are if you're in the market for a car with the aforementioned criteria, you've probably already looked at the Mercedes AMG S63 Coupe.
Long, sleek, elegant, luxurious and about as powerful as a small country thanks to a herculean 5.5lt twin-turbo V8 that churns out 463kW and 1000Nm – Affalterbach's finest truly does fit the bill of a grand tourer that packs one hell-of-a punch.
| Video: Mercedes-Benz CL63 AMG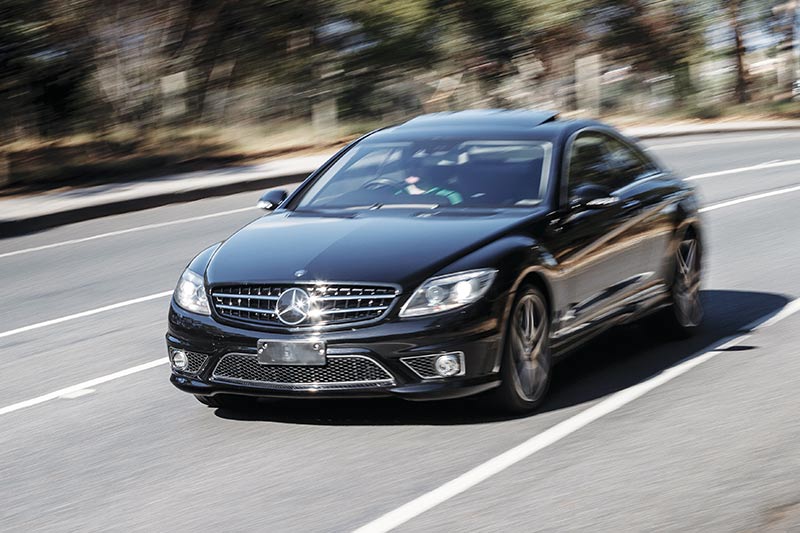 But here's a question for you: what if you want all the things that the S63 Coupe has to offer, but you don't have the $400,000-plus needed to park one in your driveway?
If you'd asked me a couple of weeks ago, I could only have speculated as to what the answer to that hypothetical may've been, but now I can say with a fair amount of certainty that the car for you is the Mercedes-Benz CL63 AMG Coupe.
Ironically, the CL63 AMG is actually the S63 AMG Coupe's direct predecessor, so why the name change? Well, your guess is a good as mine, but I'd bet there was a meeting at Mercedes HQ with a bunch of people from the marketing department in attendance, and words like 'synergy' and 'streamlined' were bandied about, and the net result was the S63.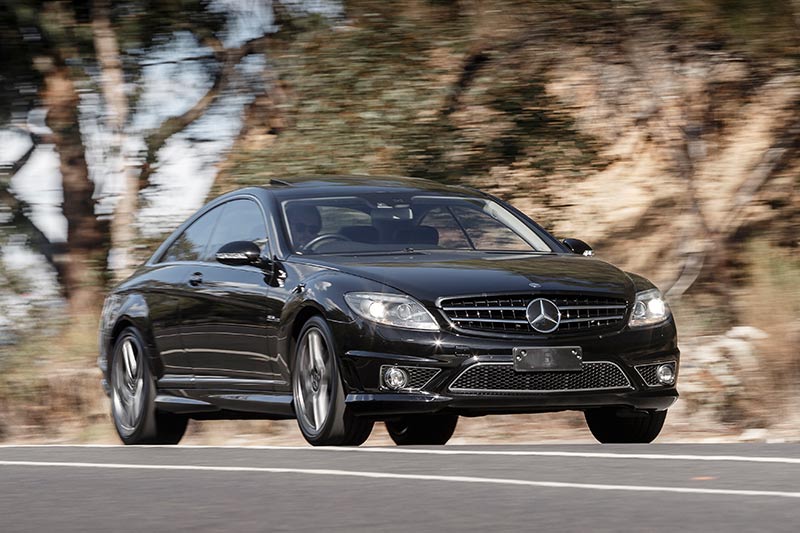 Anyway, the CL63, like it's successor, still has a thumping V8 hidden under its svelte bonnet, but, unlike the S63, the CL's donk is, if anything, even better.
That's because it's the venerable, hand-built, M156 6.2lt V8, a true legend of the atmo-V8 world and perhaps one of the best production engines ever made.
How does it feel to have atmospheric engine royalty under your right foot? In a word – awesome!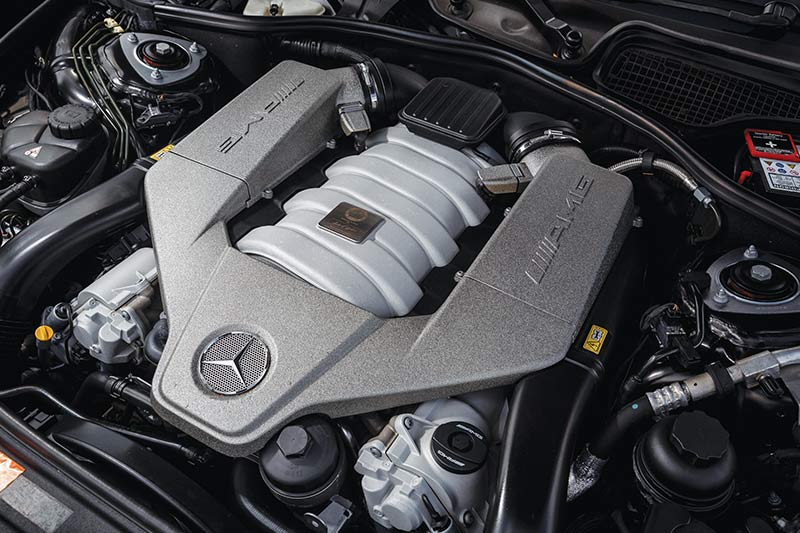 It is such a leviathan of a power plant, and it's both linear and manic at once, hurtling you forwards from pretty much no revs and then bellowing all the way to its 7000rpm redline.
That old adage 'There's no replacement for displacement' could not be truer when it comes to the M156, and because it's naturally aspirated, throttle response is immediate, and the performance is relentless. It also perfectly suits the character of the CL63, mostly due to the masses of torque which makes moving a two-tonne car feel effortless.
Actually, the performance figures are properly impressive, and despite weighing a whopping 2085kg, the CL will propel itself from 0 to 100km/h in a blistering 4.6 seconds, before continuing on to a factory-limited top speed of 250km/h.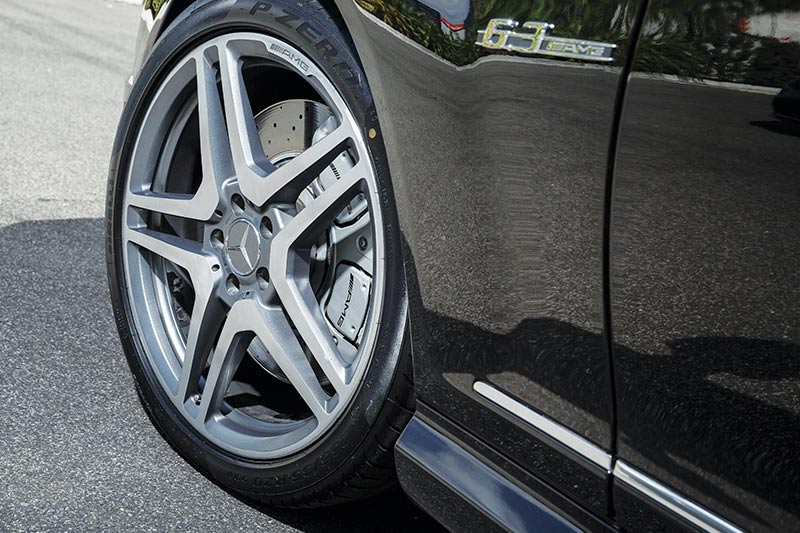 Mated to the beastly V8 is seven-speed automatic 'box that is a combination of good, and annoying.
You see, left to its own devices, the seven-speeder performs admirably, and it shifts really intuitively, making sauntering around town a true pleasure.
Once you're out on your favourite twisty road and you decide to operate the gearbox manually with the cars paddle shifters, however, it's not quite as sharp. There's a bit of a delay between command and response.
But for the most part, this really isn't that much of a bother, because its not an out-and-out sports car, and I reckon most owners would have very rarely used 'manual mode'.
The ride and handling of the CL are a highlight. It is truly admirable that a car with proportions so gargantuan, can still handle the bends with such competency and composure; it really belies its weight that well.
This is mostly down to the CL's trick adaptive dampers, which can adjust themselves in milliseconds to differing road conditions and surfaces, ensuring a compliant and comfortable ride.
The handling is also greatly aided by hydraulic servo cylinders, located at both the front and rear axle, that greatly help to reduce pitch and roll while cornering.
Inside the cabin of the CL63, things are just about what you'd expect for a car that was near-as-makes-no-difference wore a $400K price-tag when new.
It genuinely feels like the Starship Enterprise has procreated with cowhide; everything is covered in beautiful, waxy leather and there are buttons everywhere.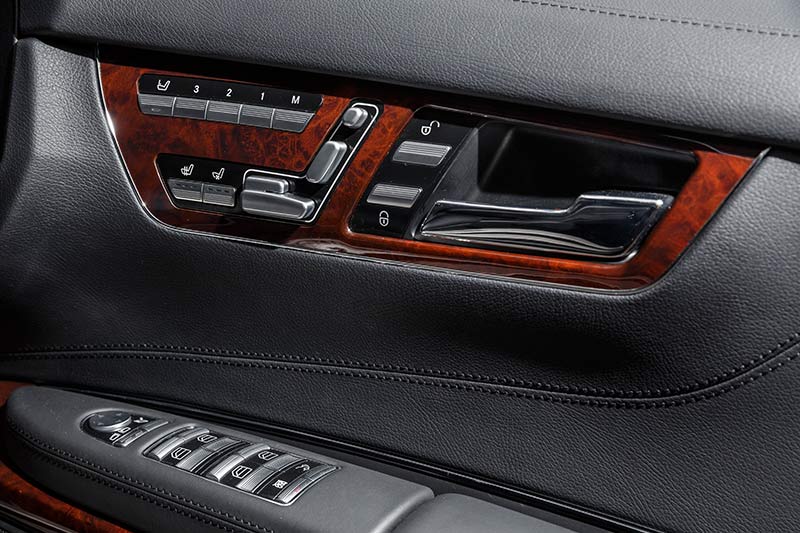 It's the same story for the seats; they seem almost infinitely adjustable and can massage you as well as heat or cool your bum, depending on your mood.
It's also worth mentioning that this decade-old car has a host of safety gear that most other cars on the road are just starting to get now.
Things like radar-guided cruise control, emergency brake assist, 10 airbags, active cornering headlights and tyre-pressure monitoring are all present and accounted for.
I think that the CL63 can definitely hold it's own against its younger sibling, the S63, and it's remarkable that you can get this level or performance and luxury for less than $80,000.
Mercedes-Benz CL63 AMG
BODY 2-door Coupe
ENGINE 6.2-litre V8
POWER & TORQUE 386kW/630Nm
PERFORMANCE 0-100km/h 4.6 seconds
TOP SPEED 250 km/h
TRANSMISSION 7-speed automatic
BRAKES Front and rear Discs
WHEELS 19 x 8.5
FRONT 19 x 9.5 rear
PRICE $79,990
WHERE Lorbek lorbek.com.au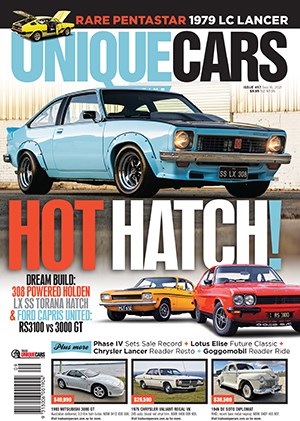 Subscribe to Unique Cars Magazine and save up to 42%
Australia's classic and muscle car bible. With stunning features, advice, market intelligence and hundreds of cars for sale.
Subscribe