Rod Hadfield's Rolls-Royce Meteor V12-Powered Warman Special
---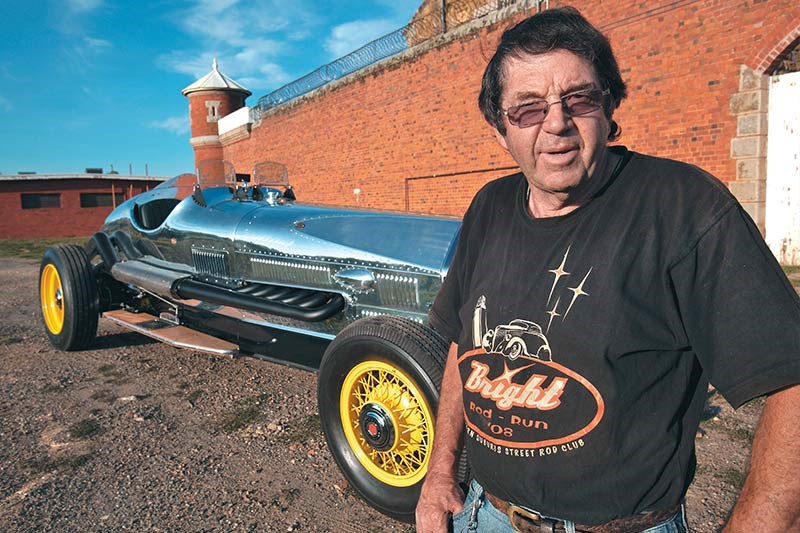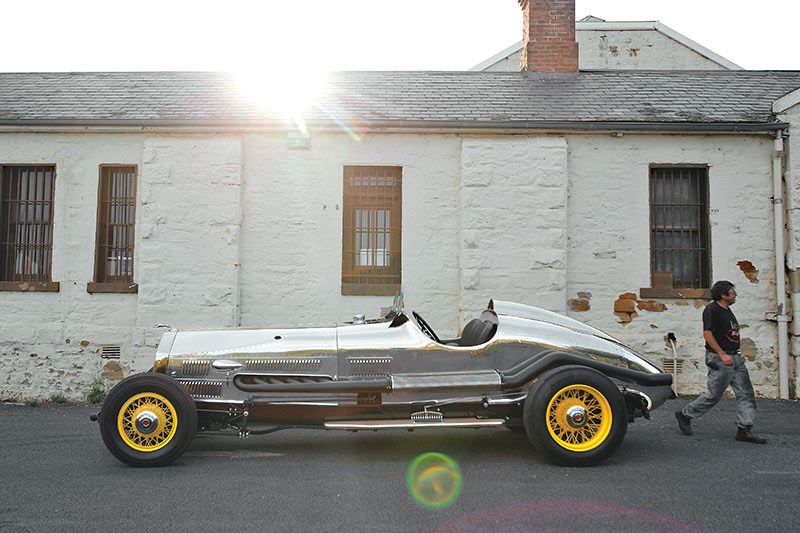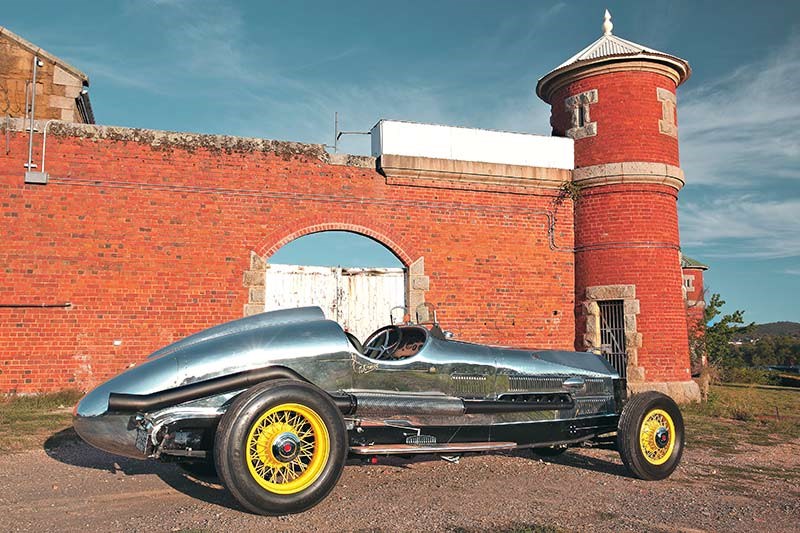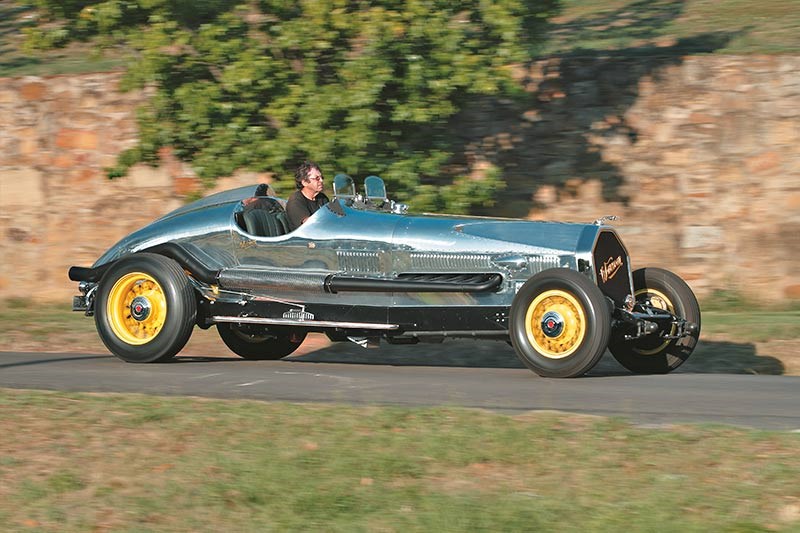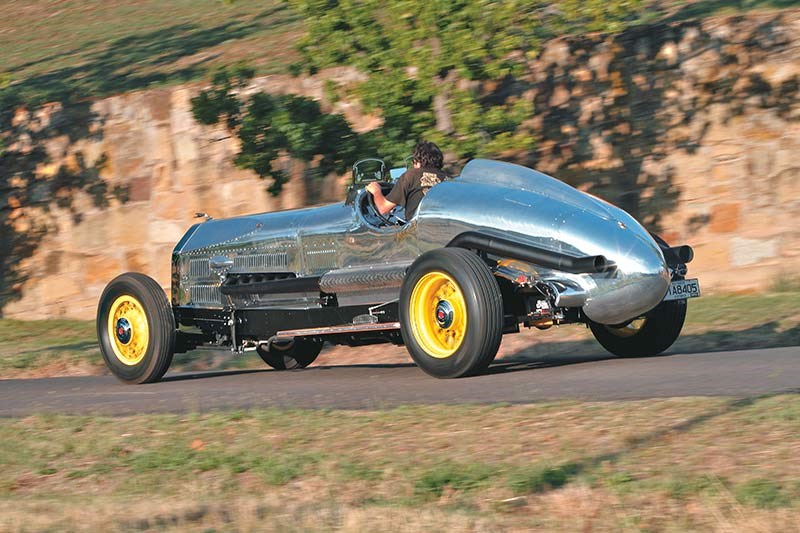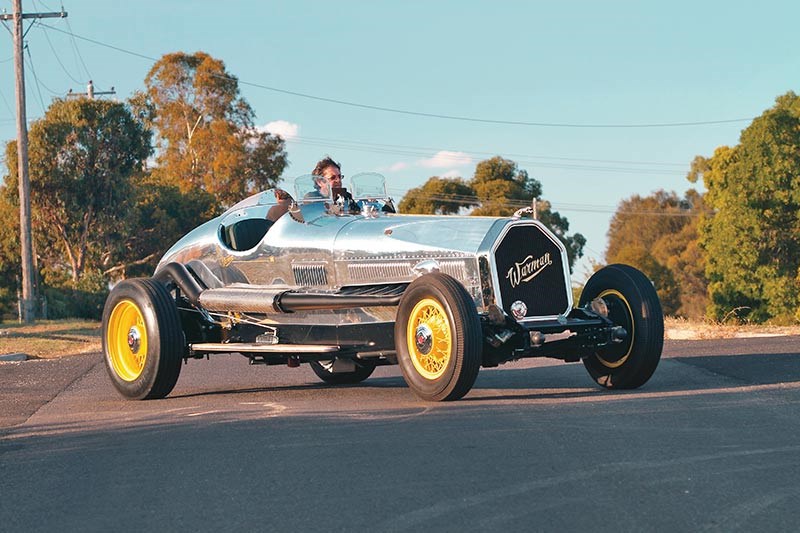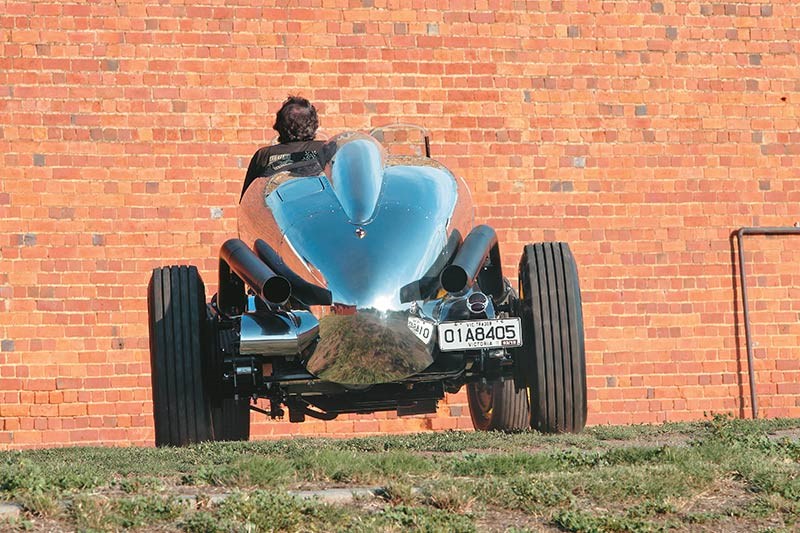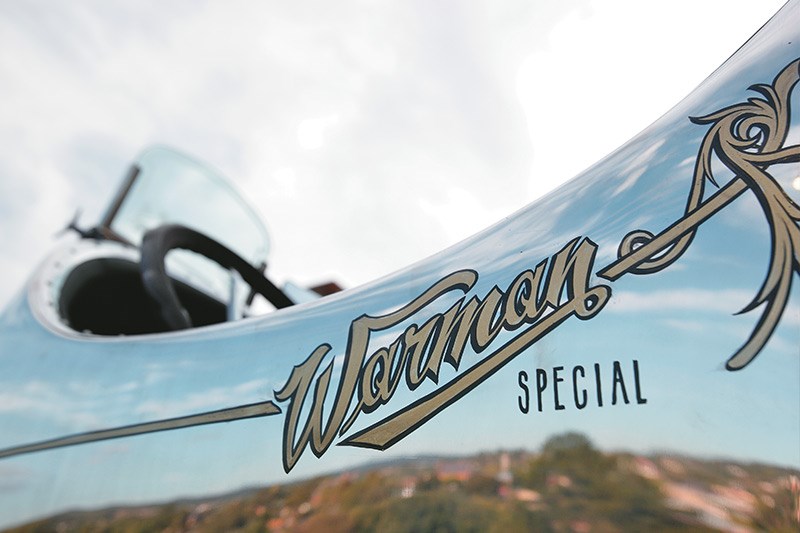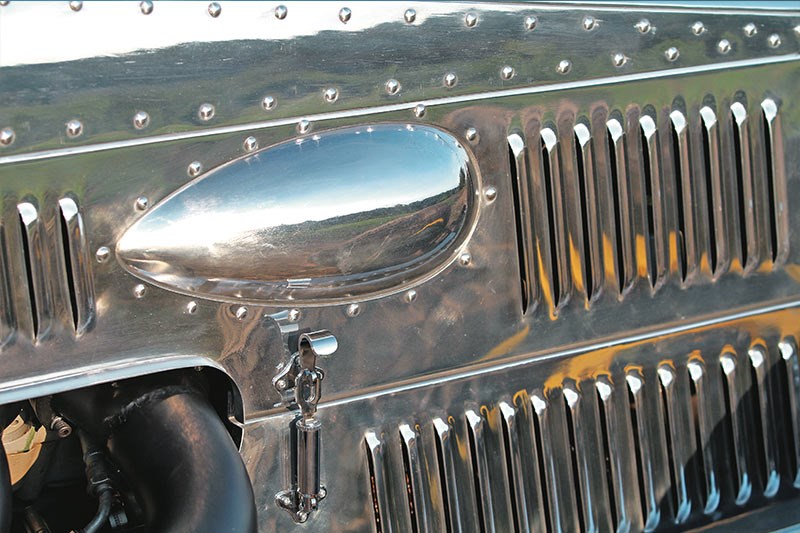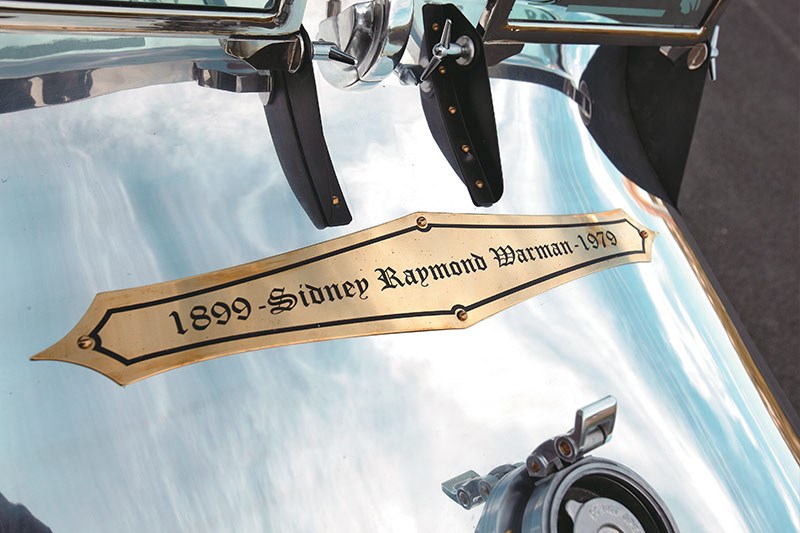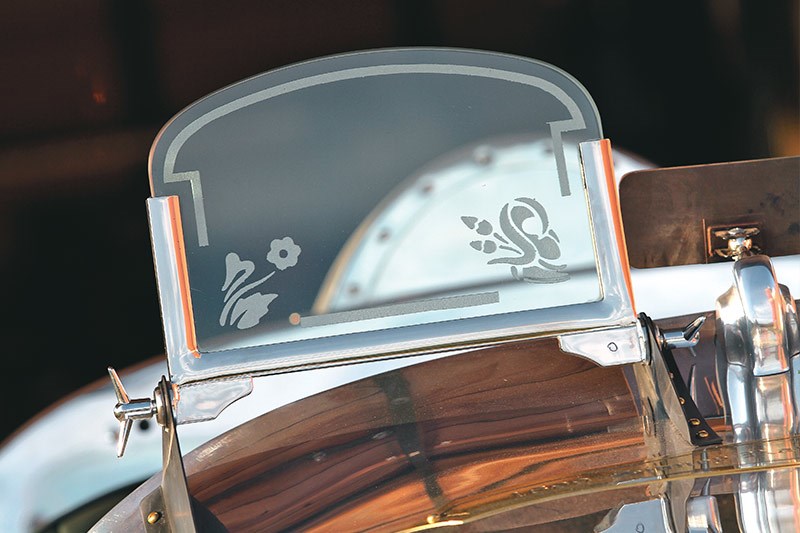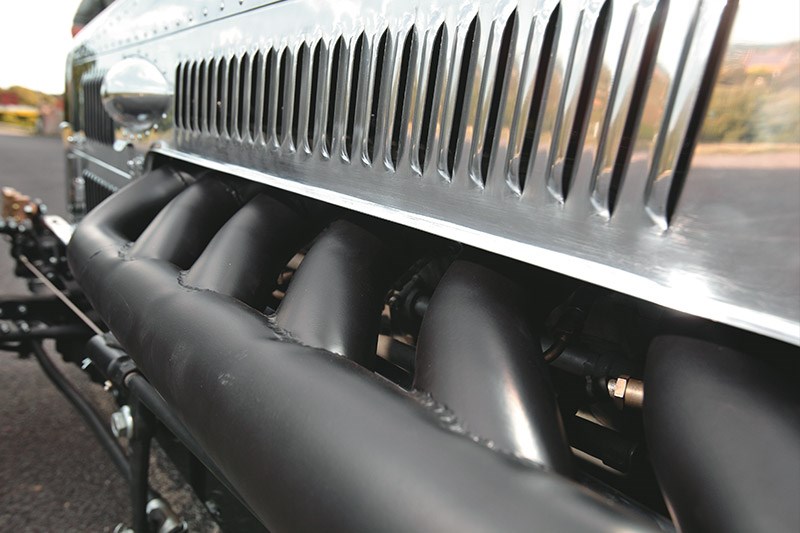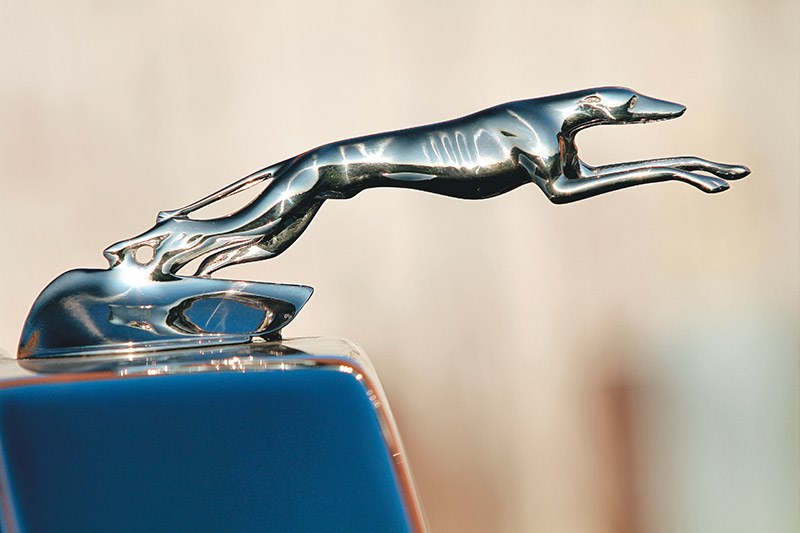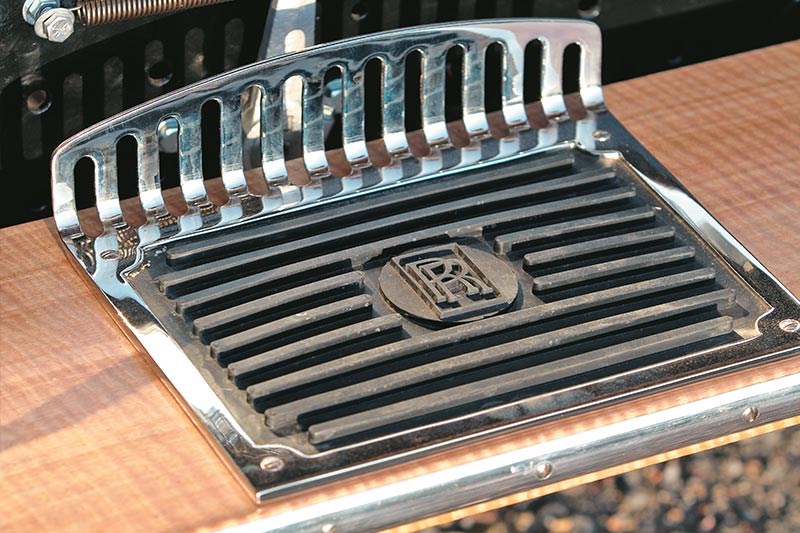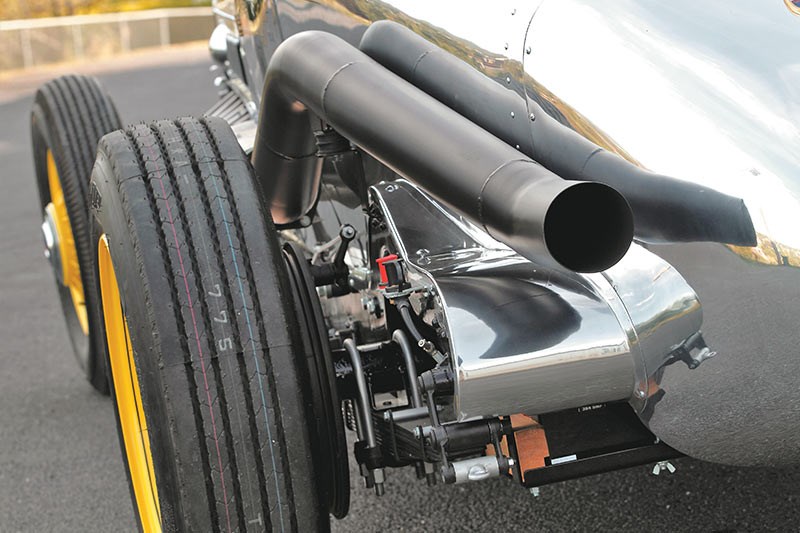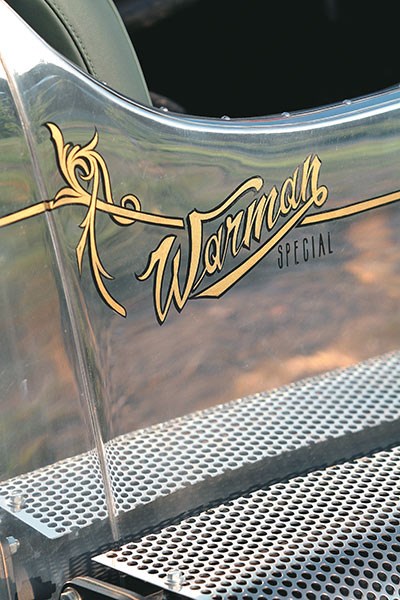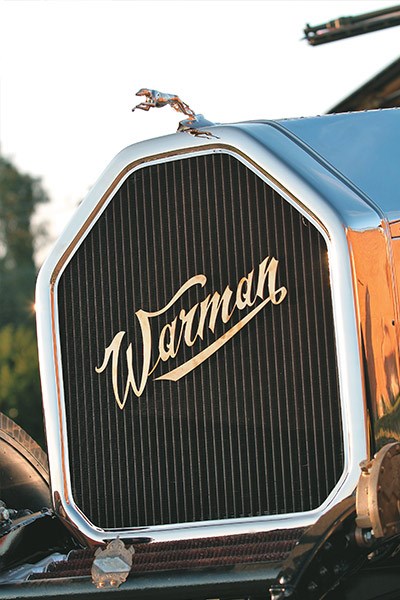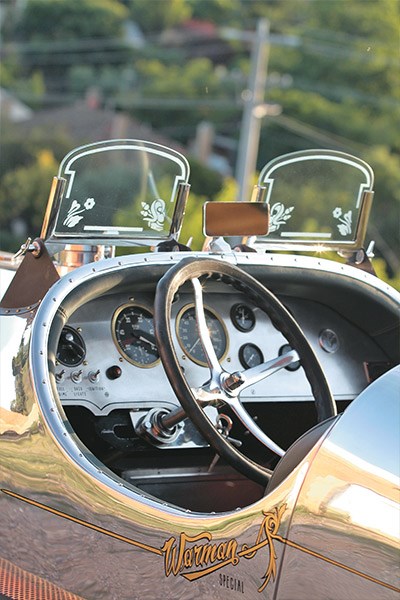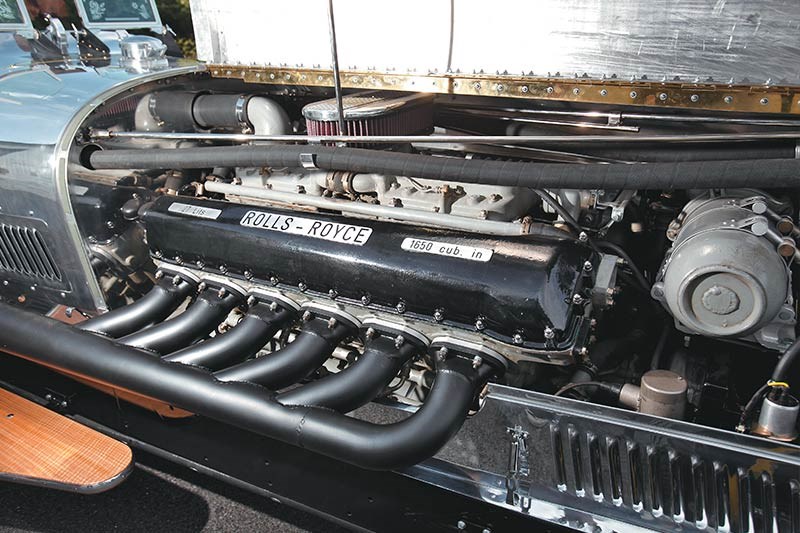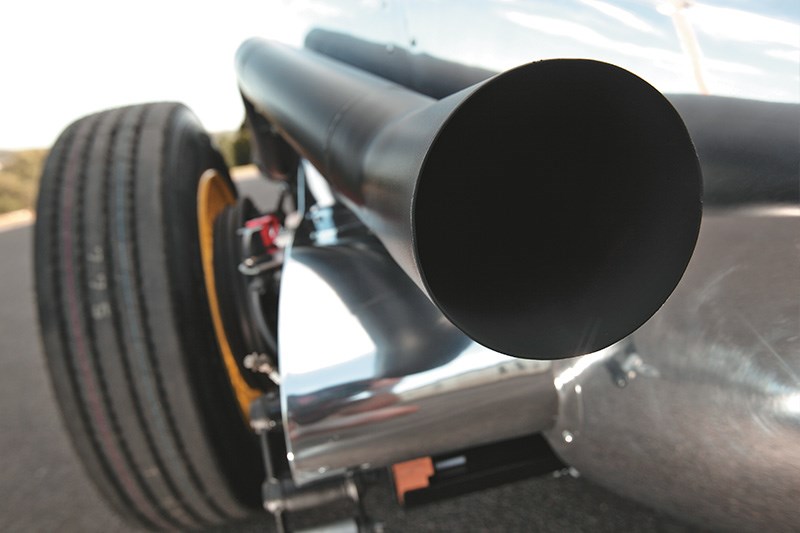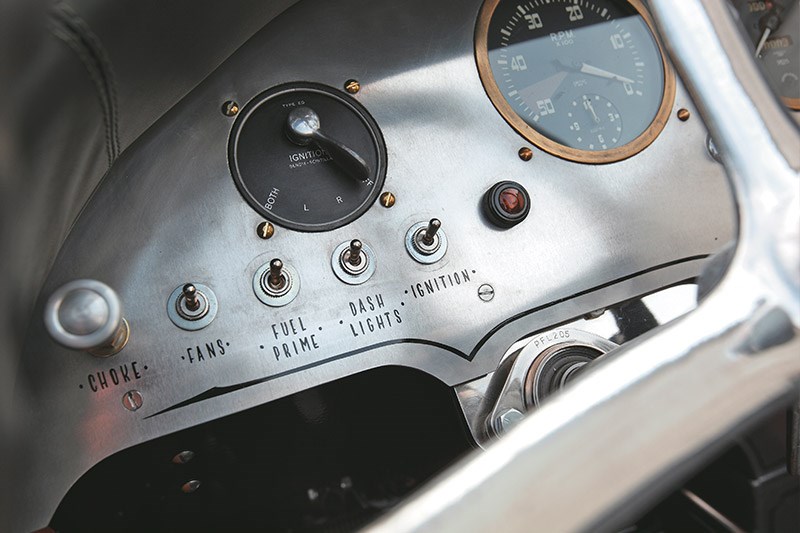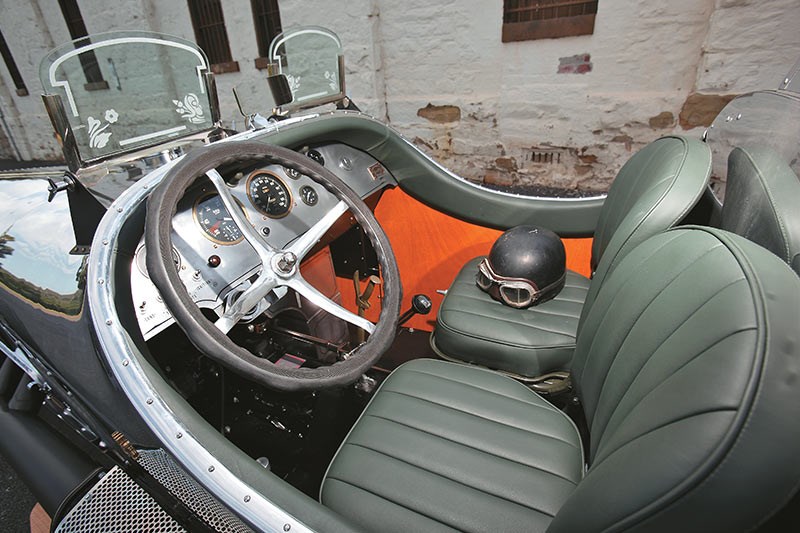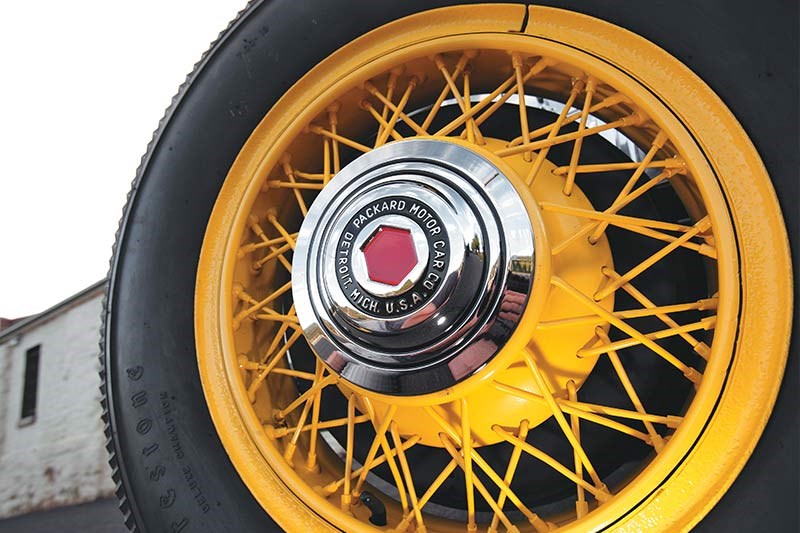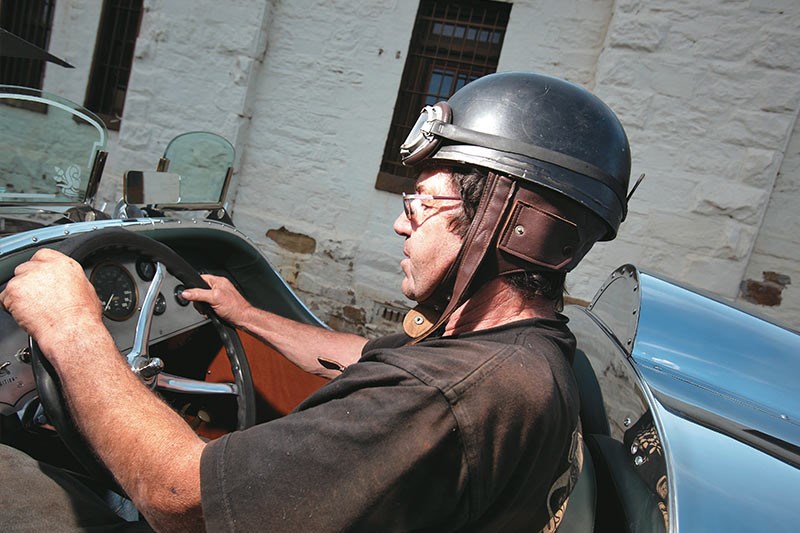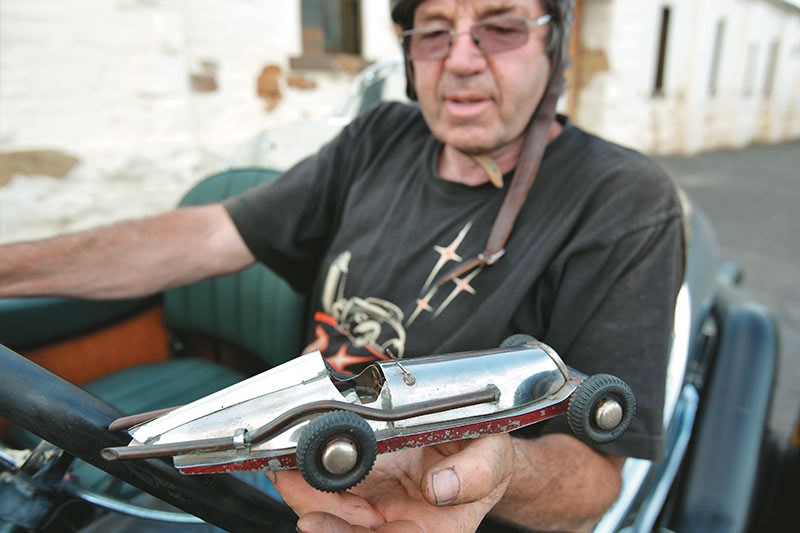 Only the legendary Rod Hadfield could look at a Rolls-Royce tank engine and envisage this streamlined take on a '30s racer
From the archives - Unique Cars #310, April/May 2010
In the 1920s, when interest in the Land Speed Record began to reach fever pitch, three giants of motorsport – ­Malcolm Campbell, Henry Segrave and John Parry-Thomas – raced monster cars as they leap-frogged each other to be the fastest man in the world.
While early LSR machines were converted race cars, this heroic British trio knew that to go faster they needed more power and that meant bigger engines in bigger cars. The most powerful available were World War I surplus aero engines and Campbell's Bluebirds, Segrave's Sunbeams, and Parry-Thomas's 27-litre 'Babs' were the first to use these on Pendine Sands in Wales or Daytona Beach in the US.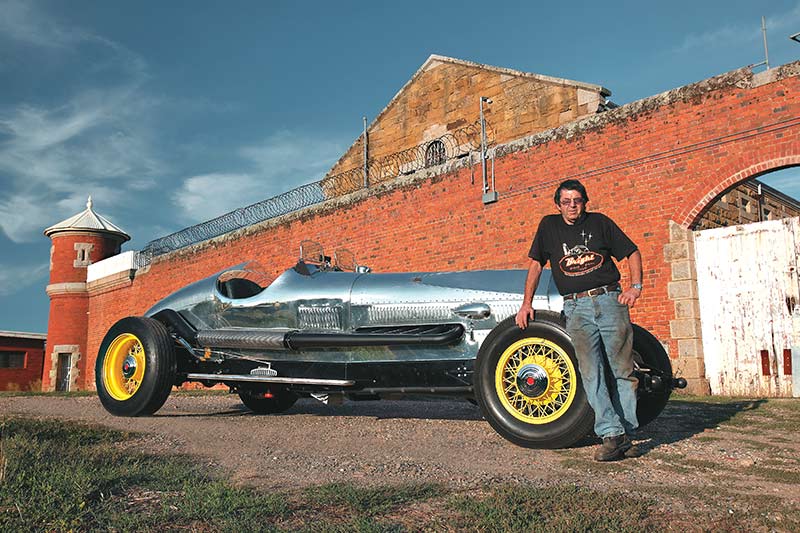 On March 29, 1927, Segrave became the first to break 200mph, at Daytona, going 203.79mph (327.97km/h) in his Sunbeam Mystery, which was powered by two 22.4-litre aero engines producing 900hp. Brave Segrave sat between them.
Eighty-three years later, Castlemaine hot rod legend Rod Hadfield took the wraps off a car that would not have looked out of place on Daytona Beach or Pendine Sands in those formative LSR years, his massive 27-litre, V12 Warman Special.
A tribute to his late grandfather, Raymond SIdney Warman, and inspired by a small tin model resembling a LSR car that Warman made in 1931 and bequeathed to his grandson, Hadfield had taken five years to build a machine that even eclipses his amazing Rolls-Royce Merlin-engined '55 Chev of a few years back. In fact, Hadfield started planning the Warman Special before he built the Chev, which is now in the US.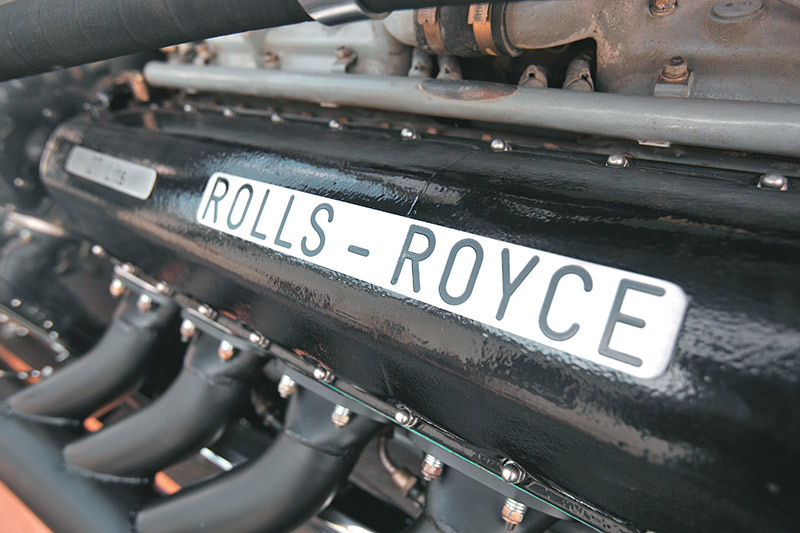 AERO POWER
It all started with the engine. Actually it started with 10 engines. Hadfield, always a man with an eye for a bargain, bought 10 ex-Australian army, V12 Rolls-Royce Meteor tank engines at auction in 1990 and began to dream about building a completely original car that will probably define his long rodding career.
"I don't want to copy anybody else and the worst thing someone can say to me is, 'It can't be done', although the wife (Carol) said it shouldn't be done," he grins. "I've been rapt in this sort of stuff since I was a kid. I'd wet my pants if I saw a tank (back then)."
The mighty 1650-cubic inch V12 weighs around one Imperial ton and is an engineering masterpiece. It has aluminium heads and a cast-iron block and to fit it into a stretched 1932 Packard Limousine chassis, Hadfield had to move some of the ancillaries and modify Rolls-Royce Merlin rocker covers to fit the heads.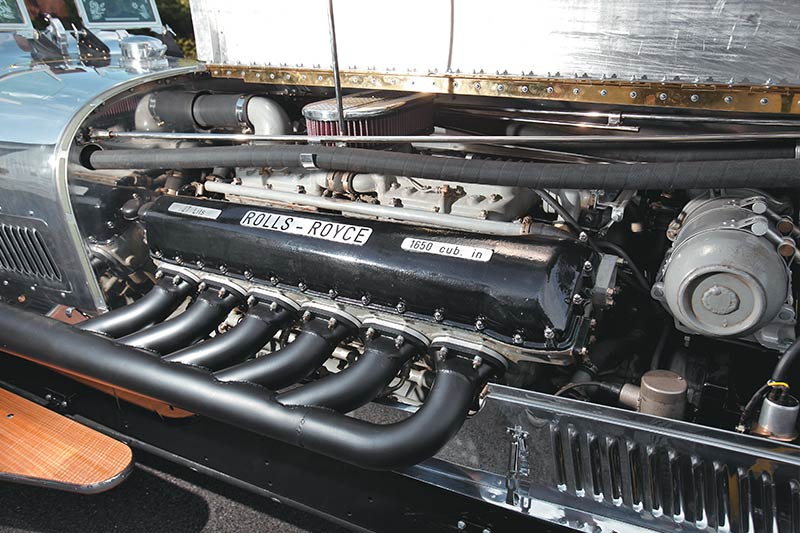 It has two massive Zenith SU-type carburettors mounted deep in the vee and 48 spark plugs, two per cylinder, fired by two magnetos.
To start the low, 6:1 compression engine, the outside plugs – powered by one magneto – are fired first and then the inner plugs are fired by the second magneto. God help you if you flood the inner plugs, Hadfield says; it takes 22 hours to change them. And when it starts, the roar from the five-inch diameter unmuffled exhausts, accompanied by jet black clouds of smoke and sheets of flame, would wake the dead. How do you tune an engine like this?
"I've got the workshop manual," Hadfield says in his matter-of-fact drawl.
"But nothing has to be done to it. It's not working hard, it's never going to wear out. It's a brand new reco and was fired for the first time in 50 years the day before the (2010) Summernats." Hadfield has a receipt for the 1964 reconditioning (in a tank it only lasts 50 hours between rebuilds), which tallies £64,000!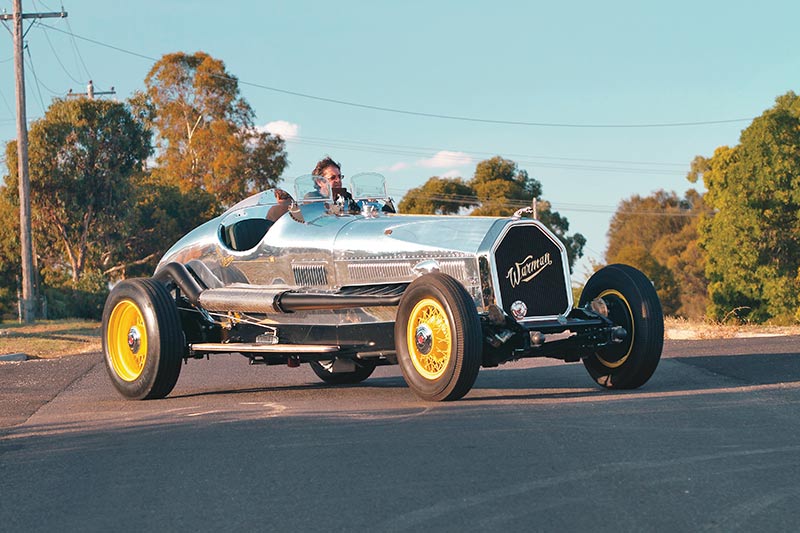 After waking the dead, Hadfield took to the hilly backstreets of hometown Castlemaine and discovered the brakes needed a little work!
Designed to run on 83 octane fuel, it now runs sweetly on 92 octane unleaded and keeping it cool are two large custom radiators mounted ahead of the cockpit that hold "six or eight bucketfuls of water". Hot air from them is cleverly ducted away from the cockpit. A massive custom fuel tank is positioned over and around the rear axle and holds 200 litres and there is 60 litres of oil in the engine!
The engine is mated to a five-speed Leyland bus gearbox through a heavy-duty steel flywheel and 12-inch Bedford clutch inside a modified GM truck bellhousing. A short tailshaft is bolted to a Ford 4WD transfer box, which is mounted backwards to step the gear ratio up instead of down, and drive is sent to the Packard differential housing that has fully floating C30 Chev internals but retains the Packard drum brakes. The alternator and power steering pump run off the gearbox via an adaptor.
The engine only revs to 2200-2400rpm but it makes its 2101Nm of torque at 1600rpm and that's more than enough, Hadfield says. "If I was stupid enough to do 1600 revs in top gear I'd be doing 180mph but the tyres couldn't take it. I only have to use third or fourth gear and in fourth it's just chugging along."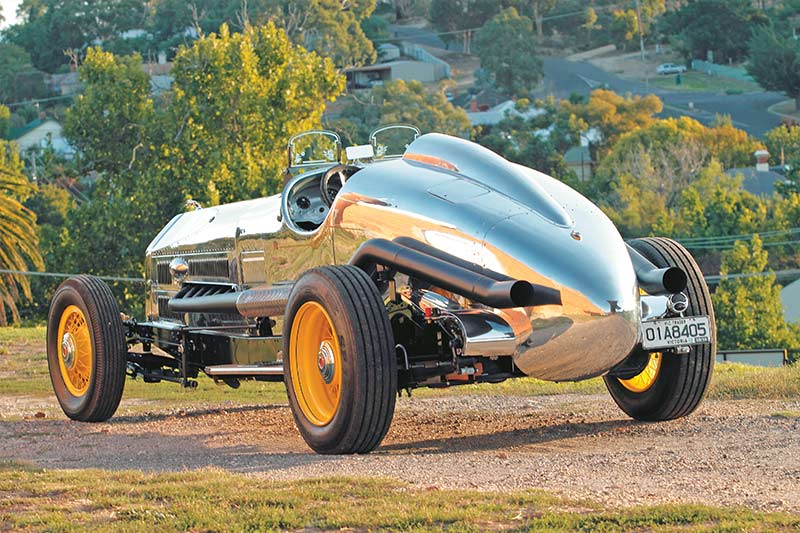 Doesn't look that big? The wheelbase is 3.86m, rear wheels are 22.5 inches in diameter, and the engine weighs 1000kg! The classic boat-tail rear evokes a time of death-defying Land Speed Record heroes
GIANT ON WHEELS
This is a truly massive car. Hadfield is not a big man and he almost disappears when behind the wheel. But the Special dwarfs just about anyone. Look at a photo of Segrave in the Mystery or Parry-Jones in Babs and the scale similarities are striking. Until you stand next to the Special it could be a compact '50s grand prix car, so correct are its proportions.
Hadfield looked high and low to find the right chassis to house the giant engine. He needed a period frame that was not only strong but had the right proportions. He found the Packard Limousine in Toowoomba in 2000 and from then on the project was go.
"It had to be a '30s car," he says. "I wanted wire wheels and big ol' mechanical brakes to make it look authentic. I had to have something that was proportional when it was stretched 18 inches (46cm) to 152 inches (3.86m) to accommodate the engine. It had to be deep and strong, with suspension, wheel bearings and springs.
"I could have got a truck chassis but the Packard had all that gear and was strong enough. Packards were top of the line, as good as Rolls-Royce, and everything on it is beautiful; the wheels, the shape of the axle, shockers, mechanical brakes, everything is so well engineered. The damn thing is probably stronger than it needs to be for the engine and it weighs a ton!"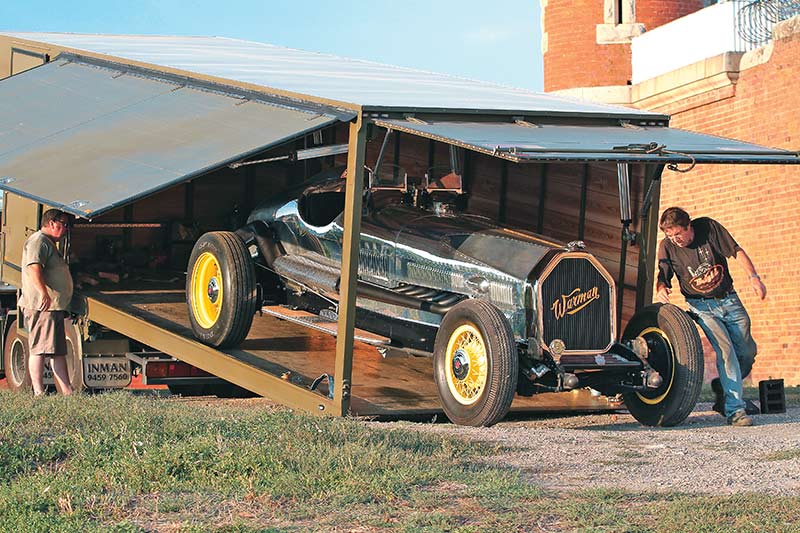 Hadfield based the chassis proportions on his grandfather's model and getting the chassis rail contour, with its kick-up at the front, correct was paramount.
"The first thing I try and do is get the wheels right, if they're not right the rest of it never is. We had to get some contour into the chassis. You've got to make it look like it's meant to be, not like two hunks of railway line joined together. All I had was that little model (to go by) and what a fabulous looking little car. It's very streamlined and I was so rapt in the shape of the cowl, the grille, and the bonnet, I used the same shapes."
For the lightweight aluminium body ("Don't touch the body!") Hadfield entrusted the job to Mark Rye who builds all his cars and with the model as a guide, they developed the beautiful shape of the Special.
"We made the chassis, sat the motor in it, so we knew where the firewall had to go, then we sat two old seats in it so he had an idea where the seat back had to be," he says.
"We had the basic proportions and what governed the wheelbase was the gearbox and the transfer case. We were totally governed by fitting everything in."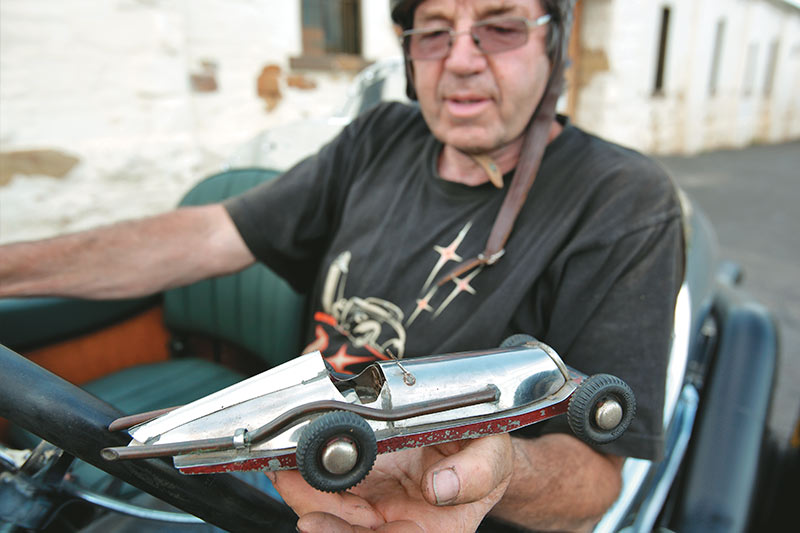 Hadfield's grandfather made this model in 1931; it inspired the Special
Rye made the grille first (a copy of a 1926 Studebaker's) and the angle it was set at gave him the angle for the firewall. There are so many details on the car we'd fill the whole mag listing them. Take the various badges, for example.
There's a WWI army tank corps badge, Rolls-Royce badges on the engine, Lincoln V12 badge on the dash and the strange emblem on the rear of the car, found at the Bendigo swap meet years ago. "We think it could be off a Willys but I paid $60 for that darn badge; that's how bad I wanted it; it looks perfect," he smiles. On the bonnet is a racing greyhound off a '34 Ford.
"Everyone said I should get a Rolls-Royce emblem but the Ford one has the sweeping line; it's got to flow."
BENTLEY BOY!
The cockpit is as beautiful as it is functional. The leather bucket seats, finished in Bentley-green by Bendigo Trim, are off a military Bren gun carrier and they fold forward revealing a luggage compartment behind them with room for a suitcase! The steering wheel is another unidentified "swap meet treasure" and the column moves laterally to allow Hadfield to slide behind it.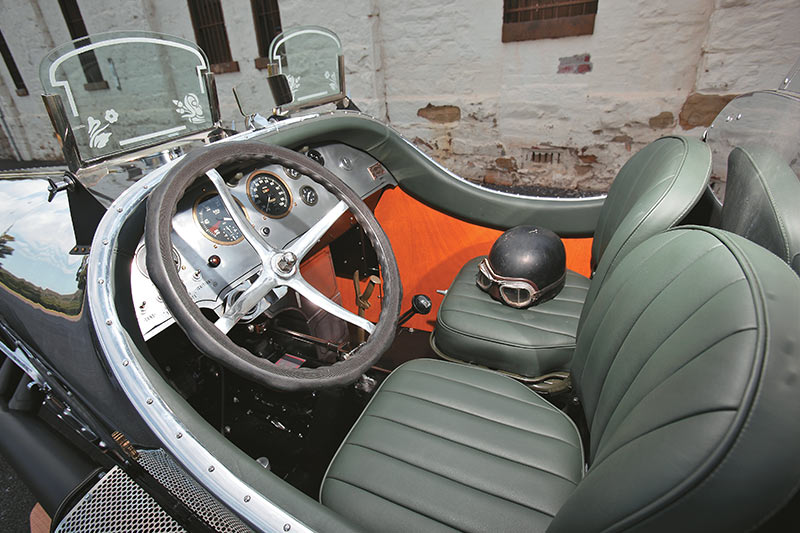 Hadfield made the sturdy shifter and had the gearknob fabricated with a Rolls-Royce badge in it. The main gauges are vintage Smiths from a Jaguar and there's a military-style handbrake, a starter button off a T-Model Ford and the pedals are J-Series Bedford. A Dodge truck master cylinder operates two GM slave cylinders that work the rear brakes by rods and the fronts by cable.
The Special runs on elegant, original Packard split-rim wire wheels at the front with 7 x 18-inch Firestone Deluxe Champion tyres. For the rears, Hadfield had the Packard centres fitted to truck rims, with spokes made in the US.
"One of the biggest jobs was making the rear rims. Each spoke has to have a dimple in the rim, every dimple is at a different angle, and the rims are 6mm thick. A bloke in Adelaide did a beautiful job," he says. "I had a long hard look at the tyres and tried a lot of different ones but they didn't look right; I had to get something that was proportional and not too high-profile."
Rear tyres are Dunlop 255 70R 8.25 x 22.5-inch tyres off a low-loader.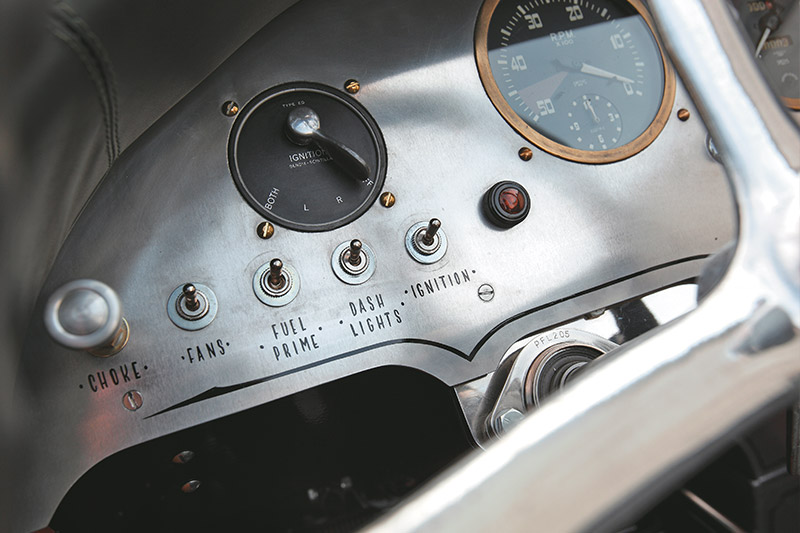 Simple switches start a firestorm
Hadfield's genius is to be able to see a random, often unidentified part at a swap meet and somehow know that he can make it work in a given application. Like the front shock absorbers.
He spotted them in Tasmania and realised they were an aftermarket component, possibly off a French car from the 1930s. They looked the part, were the right age, and though they weren't made for a Packard, Hadfield made them work.
"That's what building cars is all about," he explains. "You've got to have an imagination that can see the finished picture."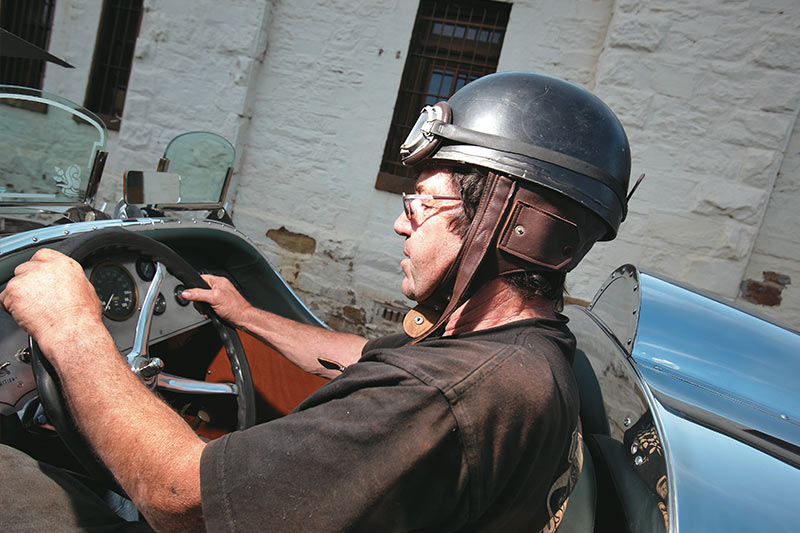 He might be a dreamer but Hadfield is also the consummate doer. Nothing fazes him, and there is always a way to make something work. And if he can't do it, he'll find someone who can.
He estimates the Warman Special cost him $200,000 in parts alone but to him it's priceless; it's his personal tribute to the man who inspired him to love all things mechanical. The Warman Special is Hadfield's masterpiece.
Warman Special Specs
Body: two-seat roadster
Weight: 3050kg (approx)
Engine: 27-litre, Rolls-Royce meteor v12
Torque: 2101NM @ 1600rpm
Transmission: five-speed leyland bus manual
Drivetrain: front-engine, rear-wheel drive
Performance: 290km/h (potential top speed, tyres permitting!)
Unique Cars magazine Value Guides
Sell your car for free right here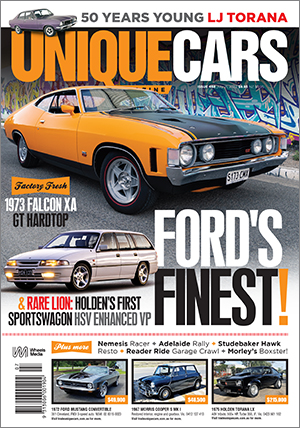 SUBSCRIBE TO UNIQUE CARS MAGAZINE
Get your monthly fix of news, reviews and stories on the greatest cars and minds in the automotive world.
Subscribe