Lister Le Mans 7.0 V12 Review
---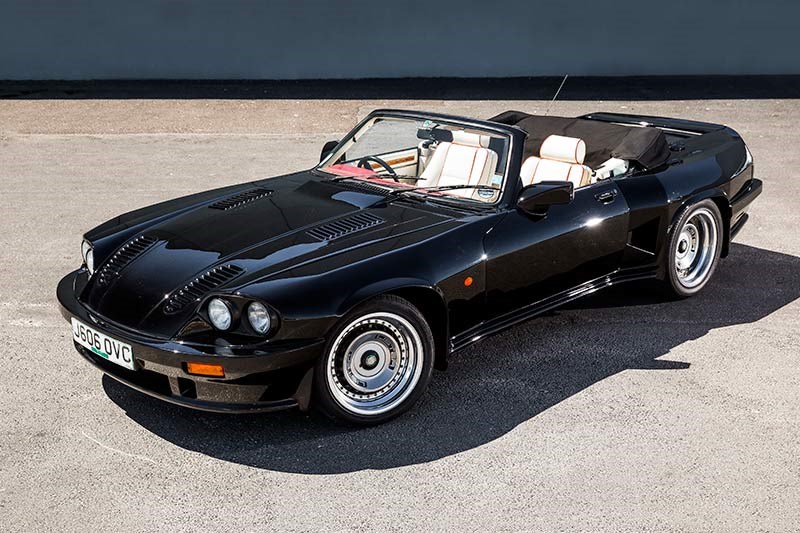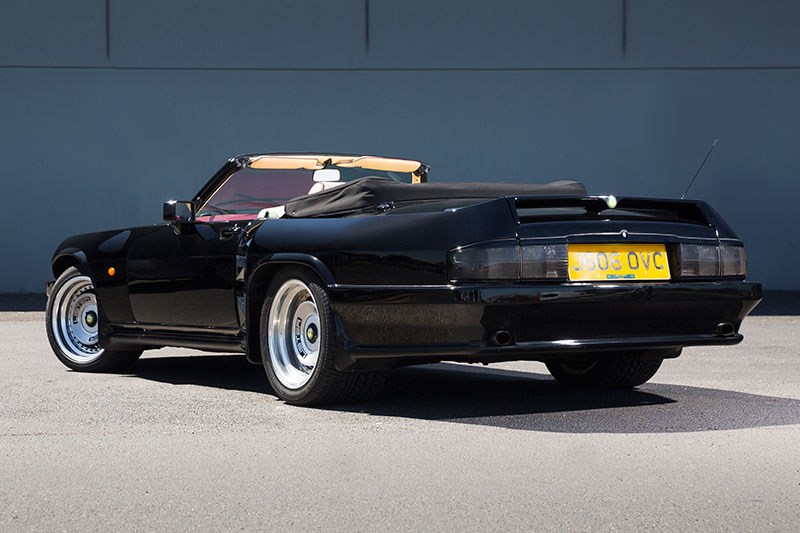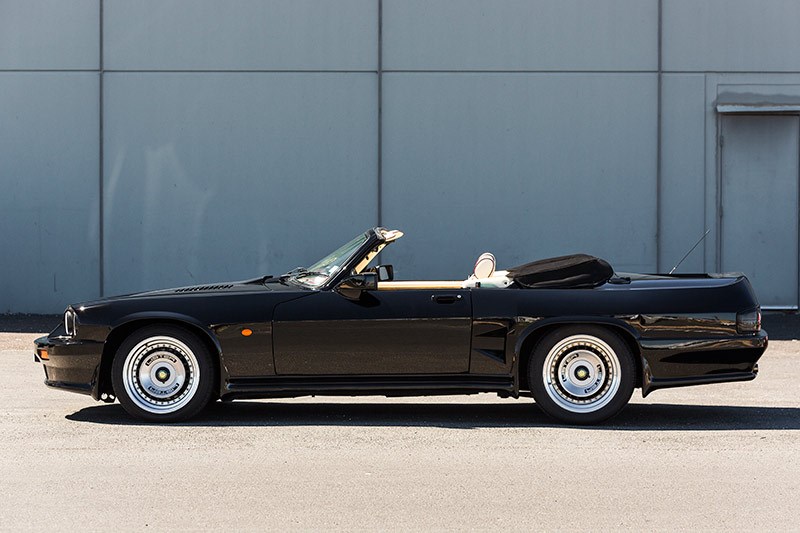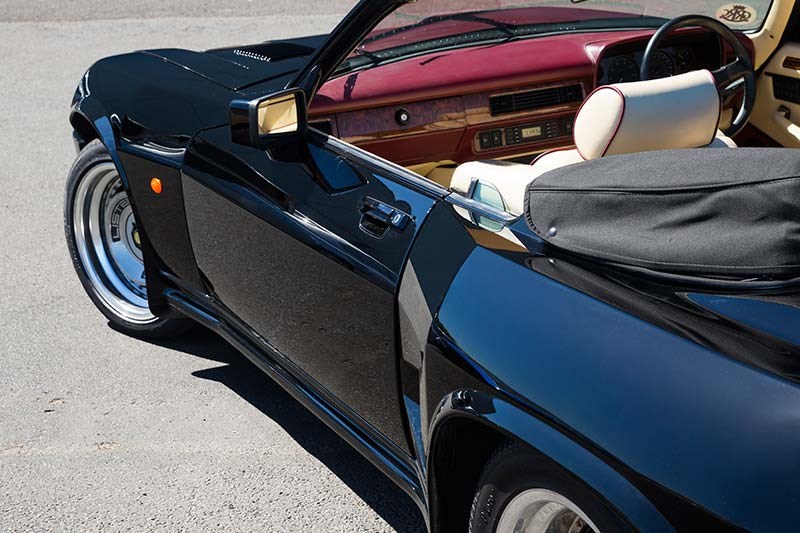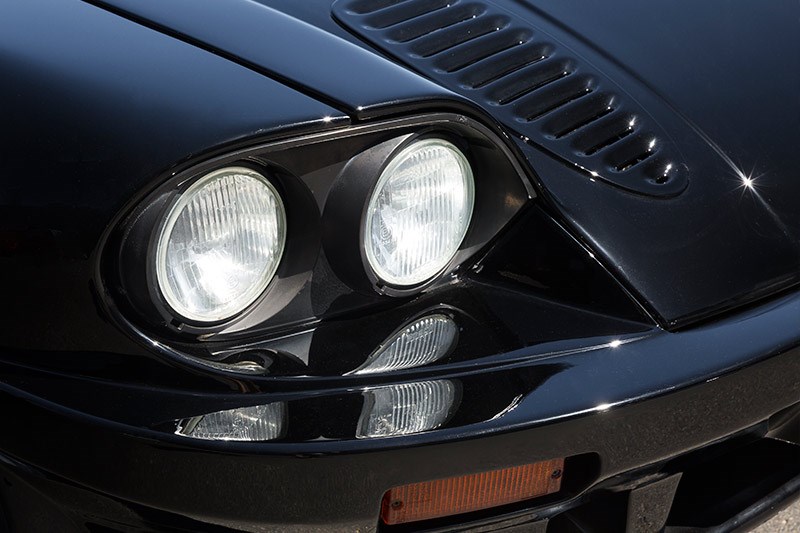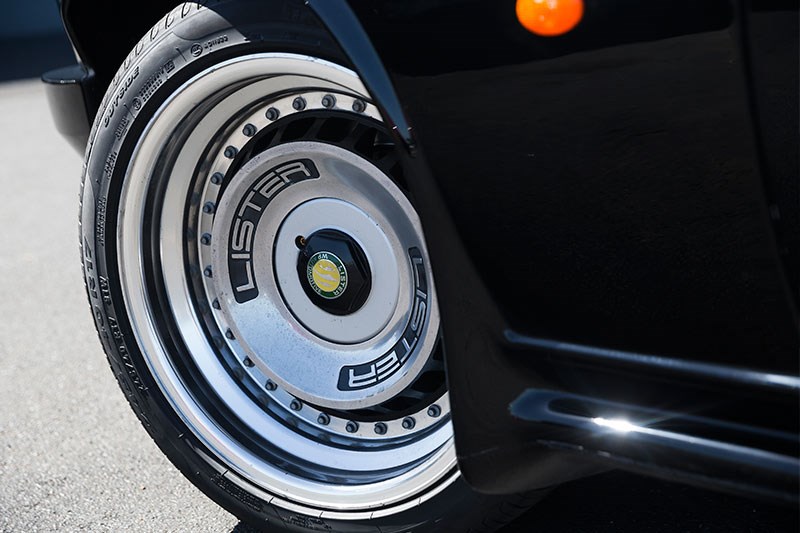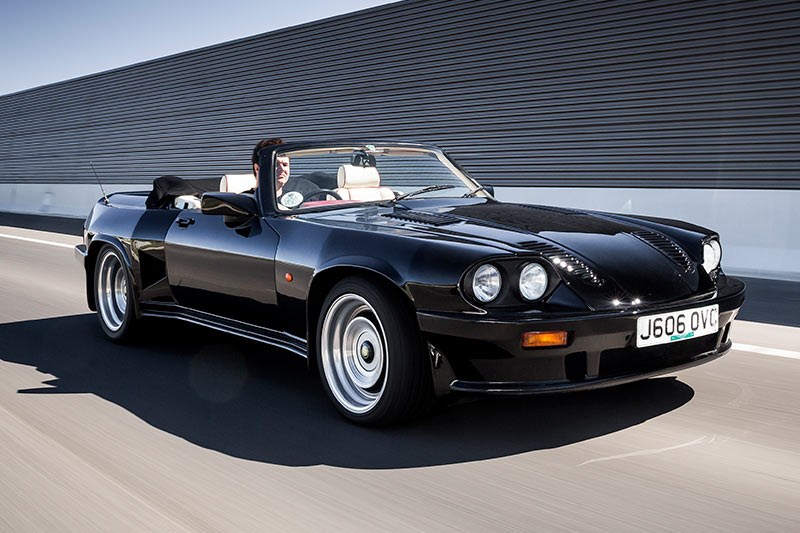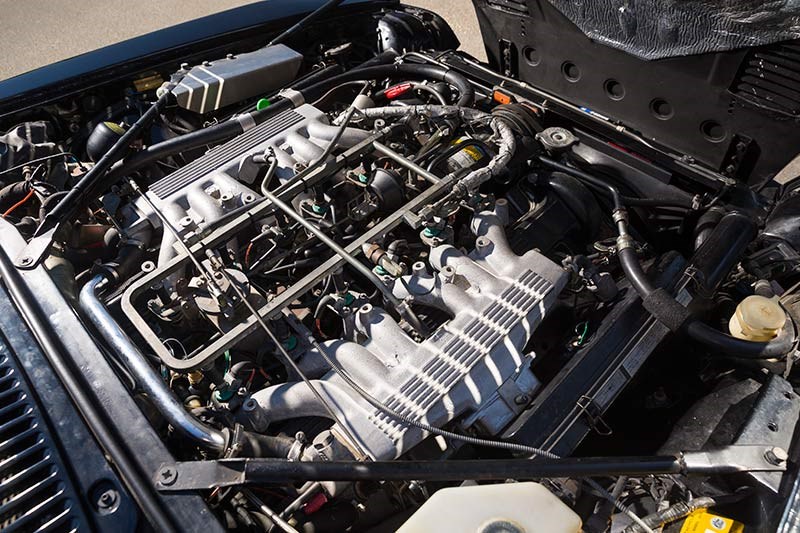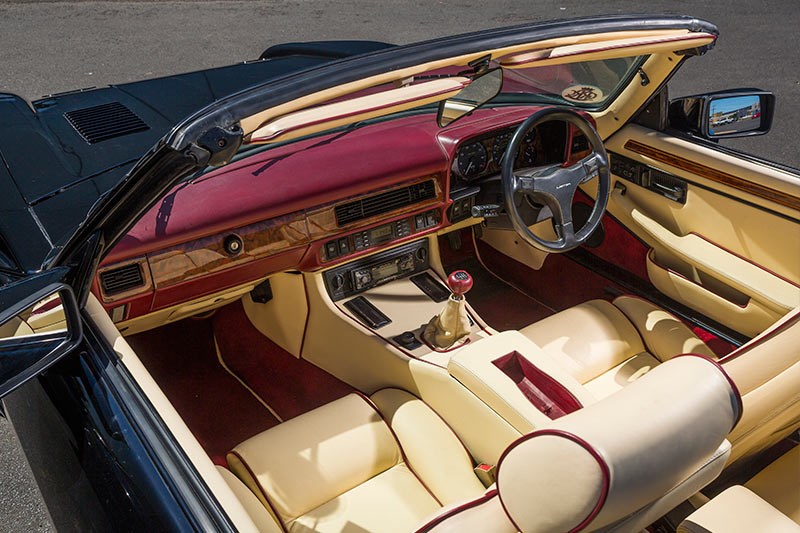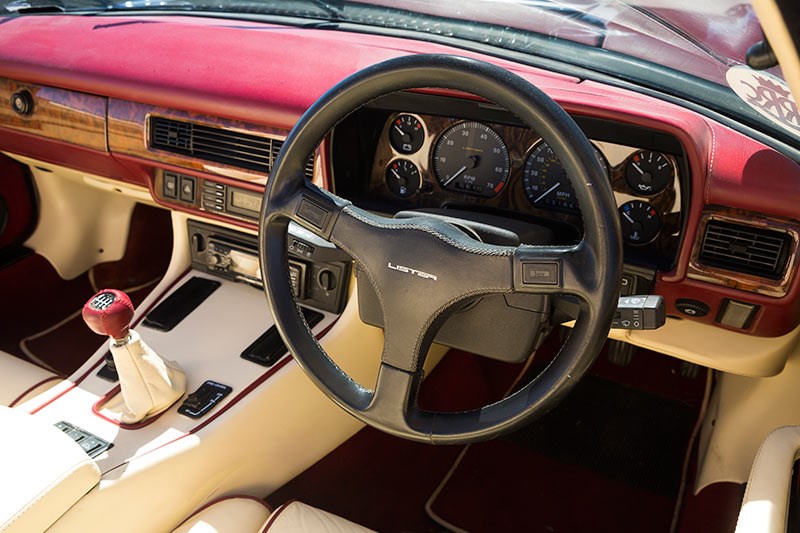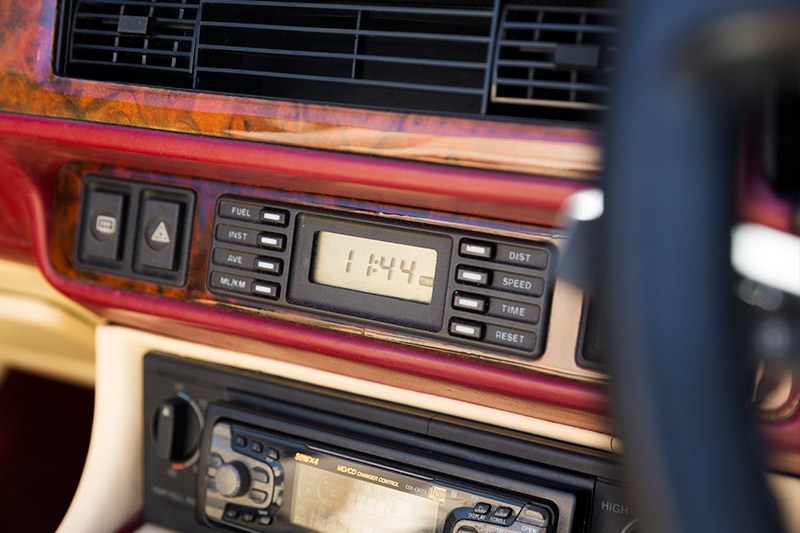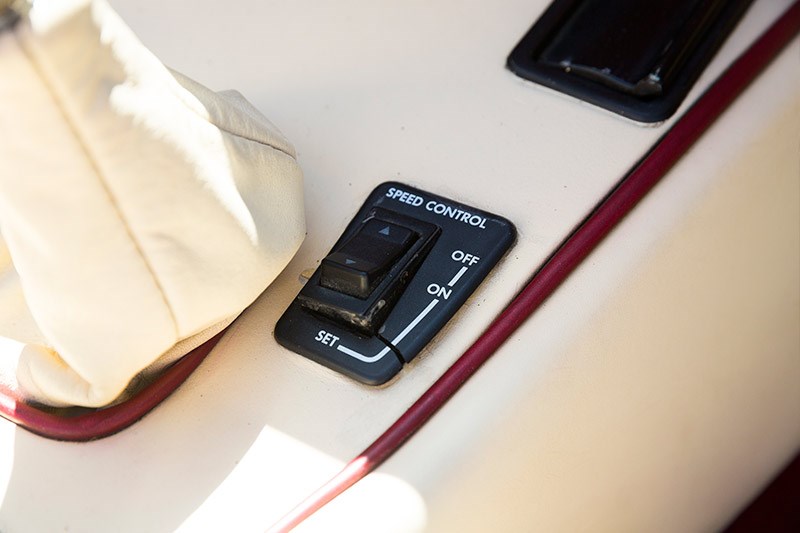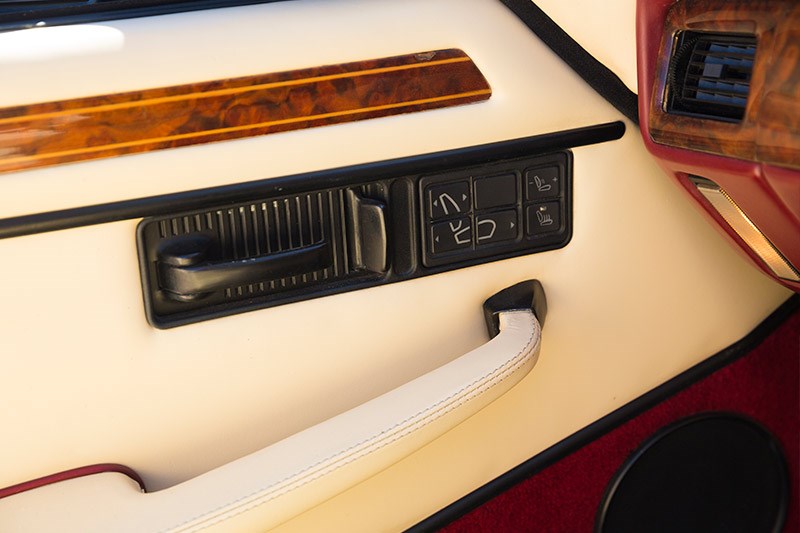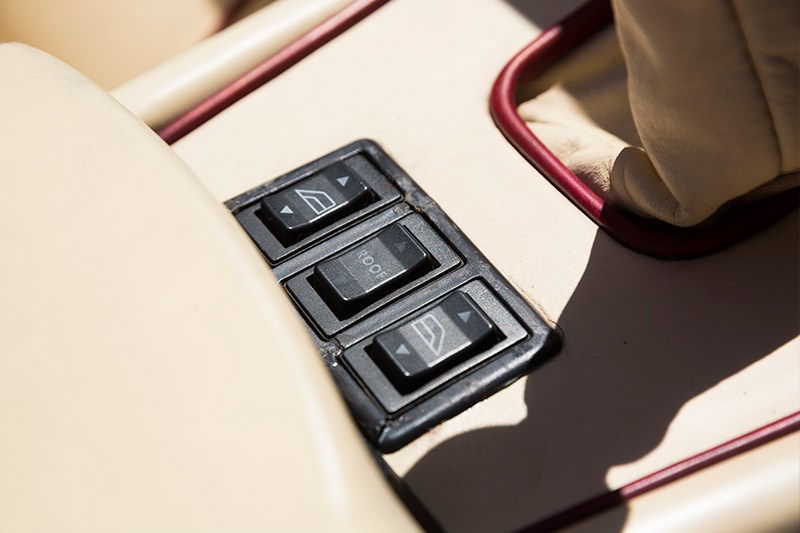 The Lister Le Mans 7.0 V12 is rare enough. A one-off drop-top with nearly 700 horses? That was an invitation too good to refuse
Lister Le Mans
With most cars, understanding exactly what you're looking at is straightforward. This Lister Le Mans, however, is not most cars. The history of this particular car is a riddle wrapped in a mystery inside an enigma. One thing we do know is that this one-of-one V12 monster is something extremely special. With a soundtrack to die for and styling straight from the late Eighties school of wild excess, it's not short of charisma.
Leatherhead seems an incongruous place for all this to begin. A leafy town in the genteel commuter belt of Surrey, it became the home of reborn Lister in 1986 when Laurence Pearce began fabricating wild versions of the Jaguar XJS from an unassuming industrial unit. In doing so, he revived one of the most iconic names in British motorsport, with the blessing of founding father Brian Lister.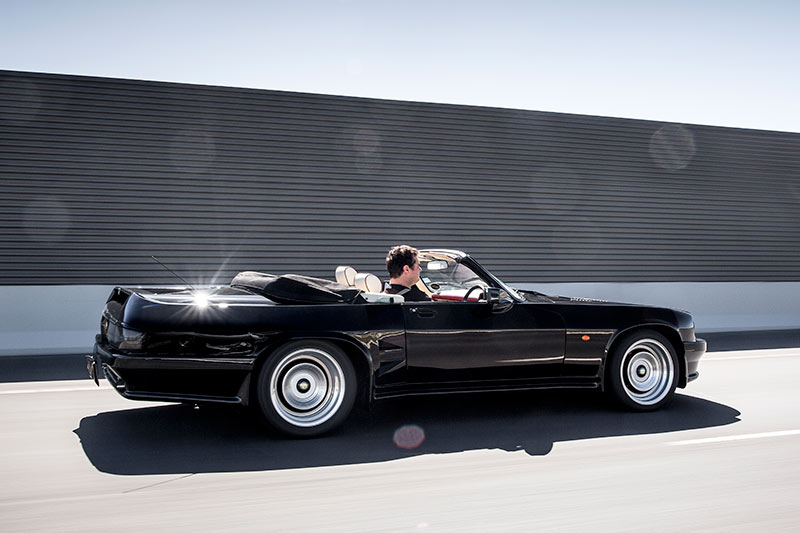 A scion of his family's Cambridge-based engineering business, Lister had racing cars in his blood from an early age. Recruiting Don Moore to work on engines and Archie Scott-Brown to pedal their wares on track, the 1954 MG XPAG-powered Lister set a swift precedent, notching up a series of podiums in its first season. A Bristol straight-six was fitted later that year and the Lister won its class during the British Grand Prix support race. In the subsequent seasons, Lister vehicles punched well above their weight, frequently bloodying the noses of the Aston Martin and Jaguar works teams. Using heavily modified Jaguar straight-six and American V8 engines, the Lister 'knobbly' racers were one of the most successful of all 1950s sports cars. The switch to mid-engined racing cars towards the end of the 50s, dominated by Cooper models, saw Lister's competition department shutter its doors in 1959. Then an ill-starred venture modifying Sunbeam Tigers for the 1963 Le Mans 24h saw both cars retire early, the Shelby-tuned V8s both suffering catastrophic failures. Lister appeared to be just another name consigned to the long list of plucky British failures.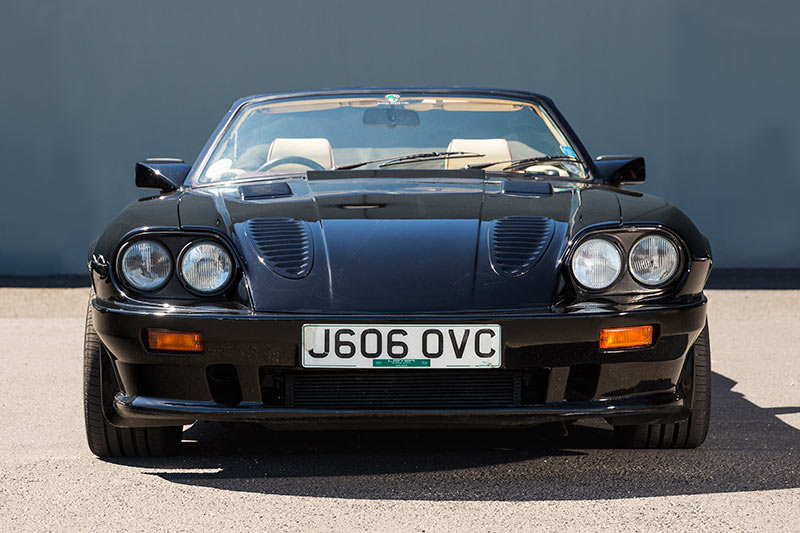 Laurence Pearce saw things differently. Reviving the brand in 1986, he sold around 90 heavily modified Jaguar XJS in various states of tune. While Pearce was clearly a very talented engineer, record keeping was never his forte and opinions vary on exactly how many cars were built, where they went and in what specification they left the factory. This particular Le Mans is interesting because it was purportedly built as Pearce's own vehicle, although he never actually took delivery of it. We believe it's also the only Le Mans built on the facelifted XJS body, with the flat rather than quadrant rear lights and much-improved electricals. This car's never been on a dyno so although it's vaunted as delivering 522kW (700hp), the car's custodian, Jordan Roddy reckons that a seat-of-the-pants horsepower figure is probably in the mid to high 500s. We'll let him take up the story on how he came about this unicorn drop top.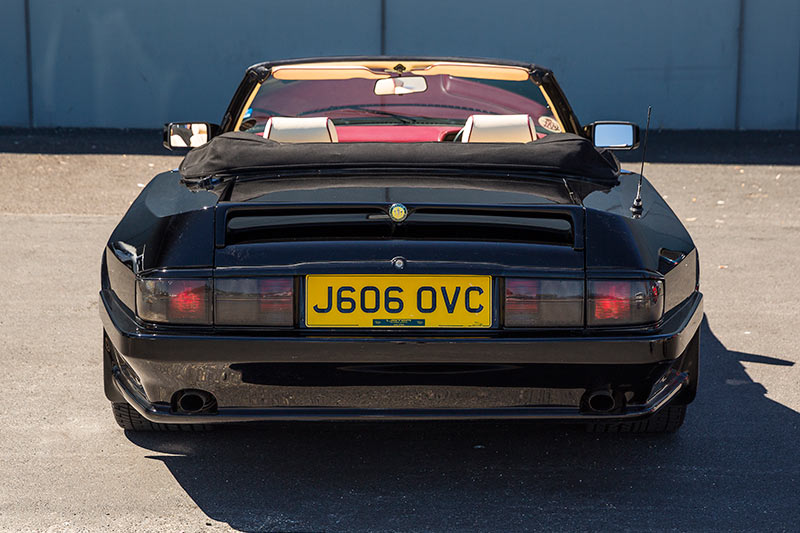 "I was at a wedding in Vanuatu in a tiny church at the top of the hill in Port Vila when I got a text message about the car from an old school buddy of my dad's. As soon as the nuptials were over, I got on the first jet up to Queensland and did a deal on the spot. I'd been trying to buy this car for ten years. I'd heard whispers of it around 2006/2007 but I didn't have the money to start chasing it. Chris Bowden from Ecurie Bowden had the car for sale for a little while but it never sold and then it seemed to disappear. The guy who had it was friend of one of my dad's old school chums and we'd never made the connection. He put the car in storage in a hangar in Gympie where he runs a flight school and, by a sheer stroke of luck, he was put in contact with me. Prior to that, the trail seemed to have gone cold," Roddy explains.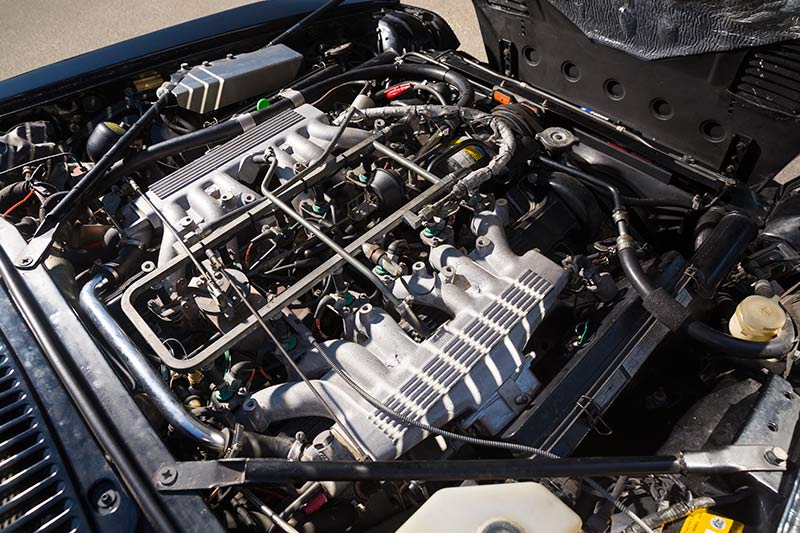 The car looks in stunning condition and still displays British number plates, tax disc and MoT stickers, but when Jordan first saw the car it had clearly been parked for a long time. "We've been slowly tinkering with it since then. It's had a little bit of paint, sorted a few minor mechanical issues, one of the wheels had a tiny buckle in it that we've fixed and we've put new tyres on it. Coincidentally, they're the same tyres, the Pirelli P Zero, that are kept in production for the Lamborghini Countach. The car's only done 32,000 miles from new, so there wasn't anything majorly wrong with it," he says, clearly impressed with its basic structural integrity.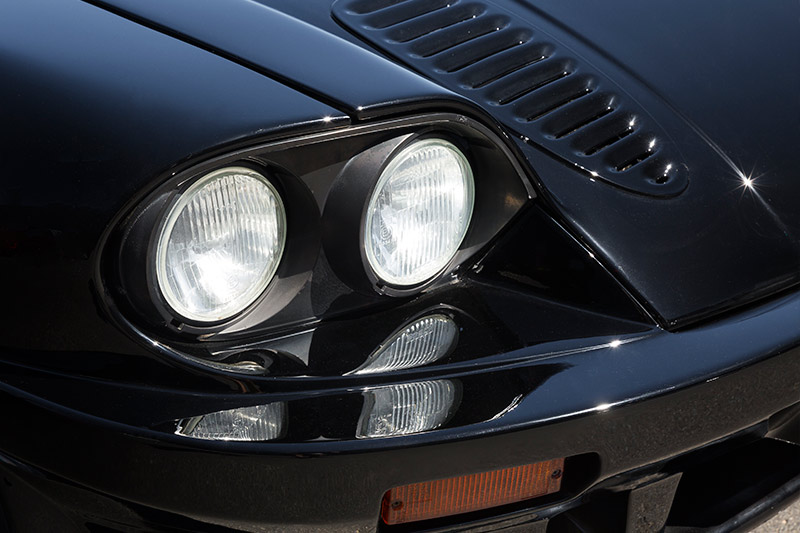 The car's a 1991 model year, starting out as an interim facelift 5.3-litre V12 XJS. Pearce then stripped the car and went to town. From there the engine came out and went off to Cosworth, coming back as a complete built unit ready to install. The bodywork and all the trimming were done in-house at Lister.
"I've spoken to Laurence Pearce and he barely recalls the car himself," says Roddy, scotching rumours that this was Pearce's dream car, built to his exact specification. "He thinks somebody ordered it as a new car but it was never delivered. It then ended up in Japan with a Sony records executive. It then came back to England where it changed hands once or twice and a fellow brought it to Australia. It was in Australia not too long before it was sold to the owner before me. It's possibly had five or six owners. It was the cover car of a magazine when new and was supposedly clocked at 204mph, which made it the fastest four-seat convertible in the world at the time," he says. We'd struggle to think of any four-seat drop-top today that could equal that speed.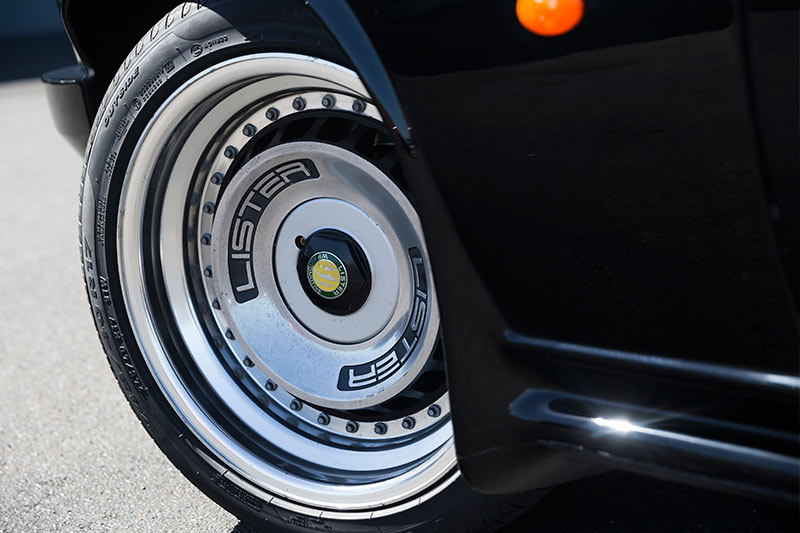 "The styling tends to polarise people. They loathe it or love it and there doesn't seem to be a lot in between. I've had people tell me that the car's absolutely bloody disgusting and that they can't stand it but most of the chorus is of absolute praise. Most people can't believe how outrageous it is. It's a nice snapshot of late-80s, early-90s excess," chuckles Roddy. The massive arches, frog-like visage and riot of vents, ducts and bulges certainly turn heads. Surprisingly, it's also pretty decent to drive.
"It gives the impression that it might be a bit of a pig, quite sluggish at low speeds and difficult to manoeuvre. It actually steers beautifully. Lister mucked around with the steering geometry quite a lot. The suspension geometry too. They did a magnificent job. The most surprising thing about this car is not the power, but the way it drives – what a cohesive package it is. It's so much better than a stock XJS in the way it turns in, and delivers feedback mid-corner and grip on corner exit," explains Roddy, who has campaigned the ex-John Goss/Armin Hahne 1985 Bathurst-winning XJS on track so knows a thing or two about how a well-sorted car ought to handle.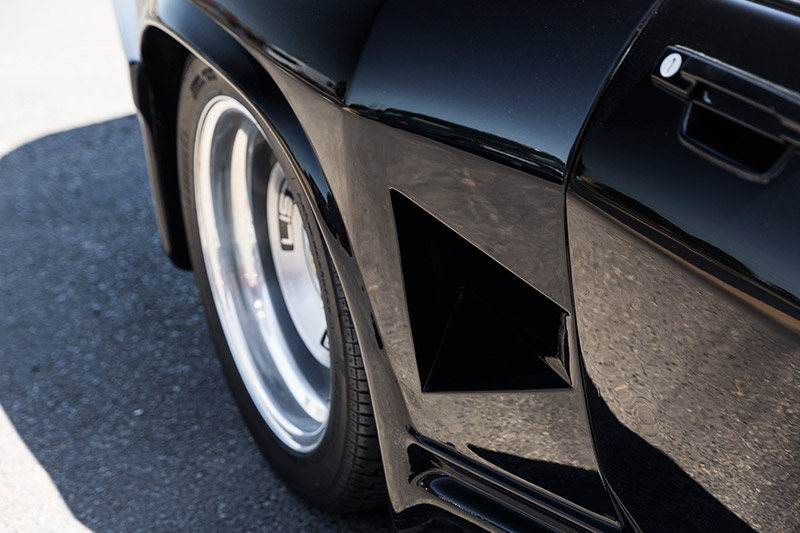 "Cosworth removed the crankshaft, conrods and pistons and replaced them with their own parts, which I'm told were very similar to the parts that went into the TWR-built XJR-S at the time. The cylinder heads were ported and polished and they put mild cams in it. The only stock items left are the engine block (with a larger bore wet liner) and the oiling system and sump. Everything else got played with. The transmission is a six-speed Getrag manual. It's in no other Jaguar, but was used in the BMW 850. It's very hard to get these days because BMW didn't sell many 850s with a manual box! It was a big deal to have an all-synchromesh six-speed manual at the time," he says. Indeed, in 1991, it wasn't possible to buy a car in Australia with a six-speed manual.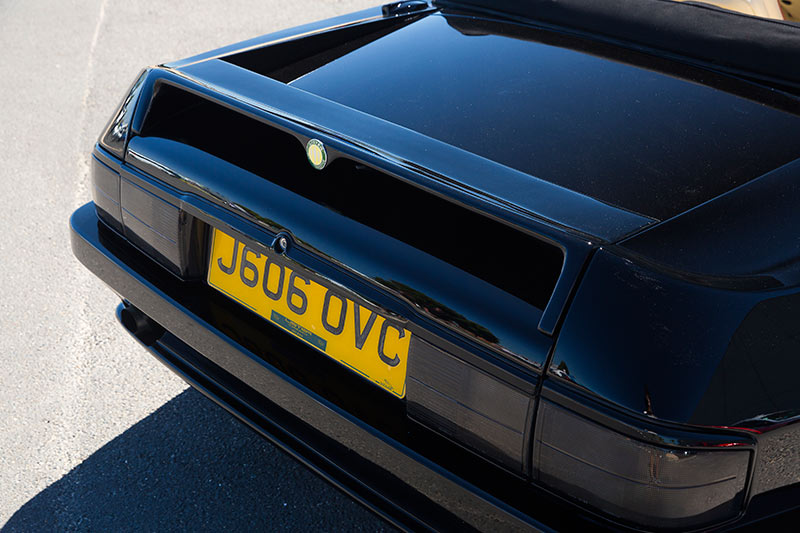 "The diff and rear suspension is still largely what Jaguar had but they've had to accommodate these big wheels. They've actually played quite a bit with the bottom arms. They've added a large trailing link which the stock XJS never had. This is one of the best things you can do to an XJS if you want a lot of power because the bottom arms do tend to bend otherwise and the whole back end flexes a bit. TWR did that to their Group A cars so that's a very worthwhile modification to help the car cope with the power," says Roddy.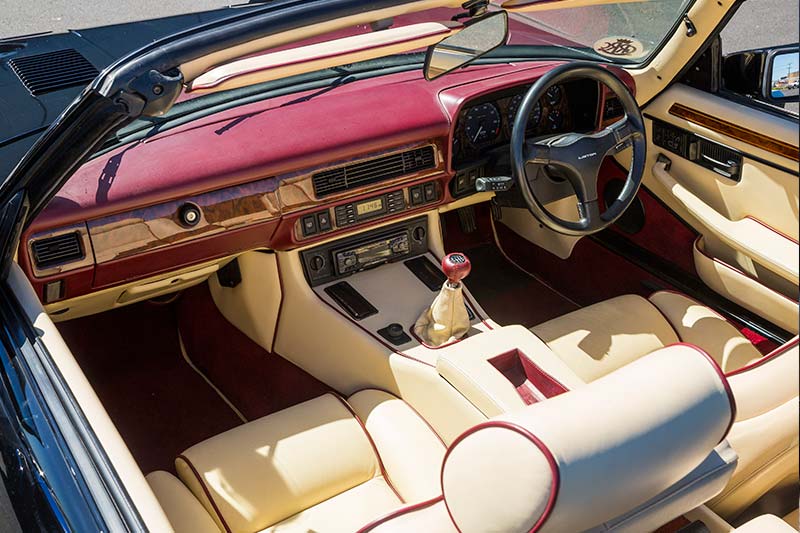 By 1991 production of the Le Mans was winding up and they built this one car just as the facelift was introduced.  "I can't find evidence of another facelift Lister XJS anywhere, not even a coupe, so I'm fairly certain this is a one-of-one. I'm told only 32 Le Mans were made in total, but all we have to go on are a lot of vague recollections of people who were at Lister. There are a few coming out of the woodwork now because values have shot up. Some Listers just had the bodykit with no mechanical work and they're the cheapest, from $30,000 and then higher spec 7.0-litre cars start at around $80,000," he says.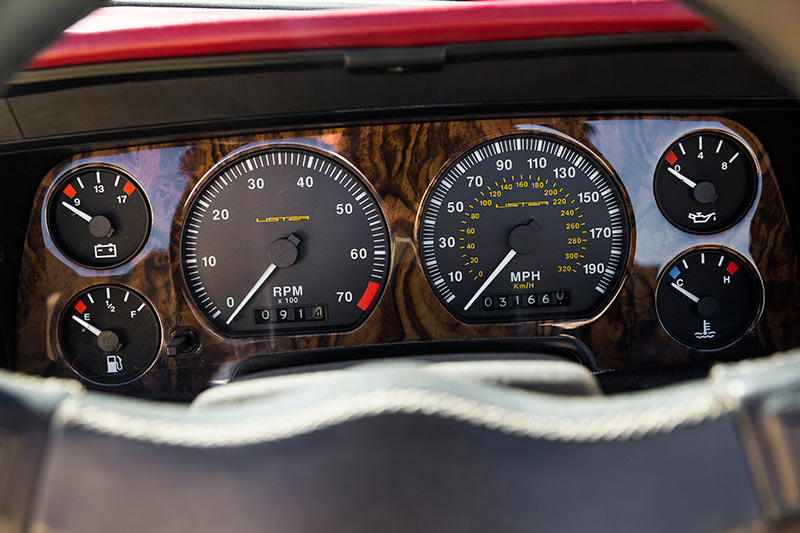 And this one? Due to the fact that it's such a rarity, it's genuinely hard to value. Ecurie Bowden was advertising this car in 1991 for $150k but that might have been optimistic. There's a small market for cars such as this and just over $100k seems about right. One thing's for sure. You'll never see another one like it. The final flailing rage of the 80s lives on in this paean to the decade that taste allegedly forgot. For what it's worth, we love it. Your mileage may vary.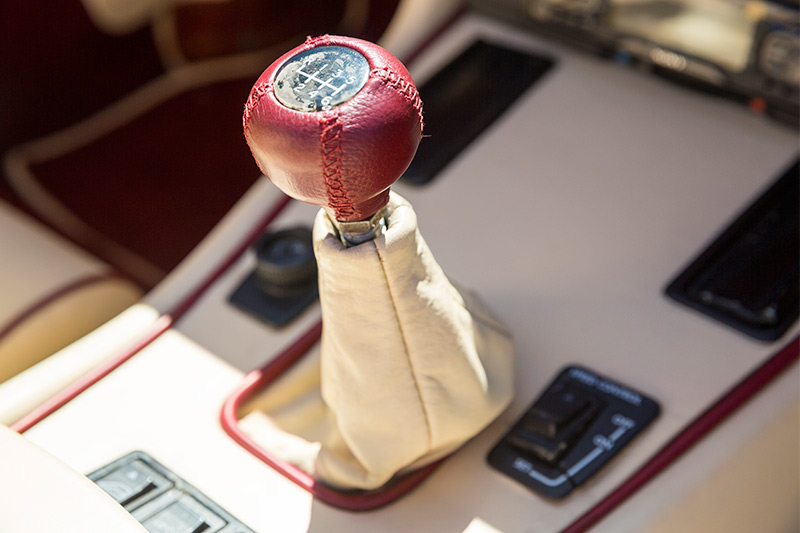 NACA DUCT 
The NACA duct was a high efficiency, low drag air intake developed at the Ames Aeronautical Laboratory at Moffett Field, California in 1945 by the National Advisory Committee for Aeronautics (NACA) which in later years metamorphosed into the National Aeronautics and Space Administration (NASA). The submerged inlet they pioneered was later to become universally known as the NACA duct. It was extraordinarily effective, offering pressure recovery of over 90 per cent under optimal conditions and incurred very little drag penalty.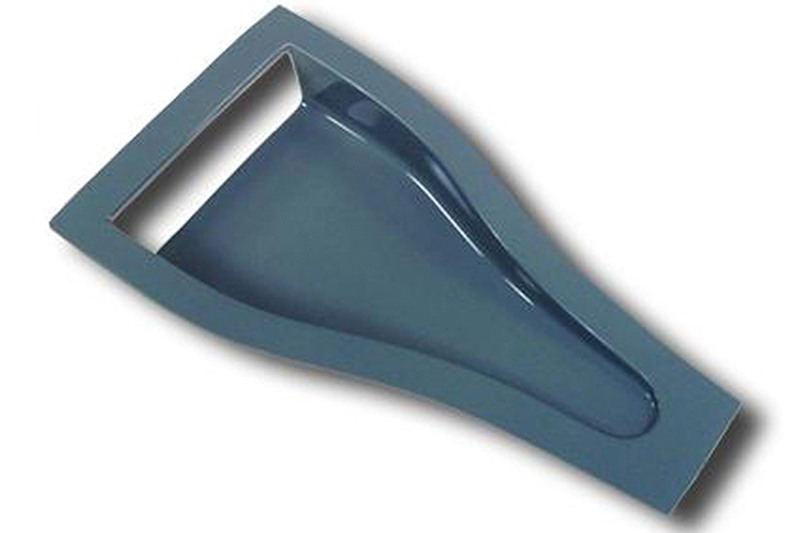 In 1951 the original NACA report on it was declassified, and the design of the duct became public information. In 1956, Frank Costin's (the 'Cos' in Cosworth) Vanwall was the first car to exploit the technology. Costin had a background in aircraft aerodynamics and once prayed in frustration, "Save me, oh Lord, from the statement: 'What looks right is right.'" Applying solid engineering practice, he revolutionised Vanwall's aerodynamic efficiency. Soon every F1 team had a version of the NACA duct on their cars, or rather facsimiles of the tech aid. In order to work, the duct needed to be situated in an area of laminar airflow with a thin boundary layer, it had to be aligned accurately with the airstream, the ramp angle needed to be restricted to a maximum of 10 degrees, sharp, cleanly defined edges were required for energetic vortex generation, with the terminating edge carefully terminated. Costin's pet hate was the triumph of aesthetics over functionality, so it's an irony that this Lister, the engine of which was developed by Cosworth, features ducts that are a simulacrum of the NACA's work of over 70 years ago.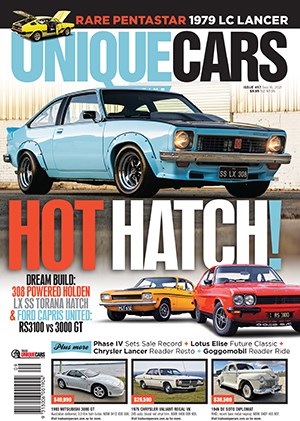 Subscribe to Unique Cars Magazine and save up to 42%
Australia's classic and muscle car bible. With stunning features, advice, market intelligence and hundreds of cars for sale.
Subscribe