Ford Falcon EB GT Review
---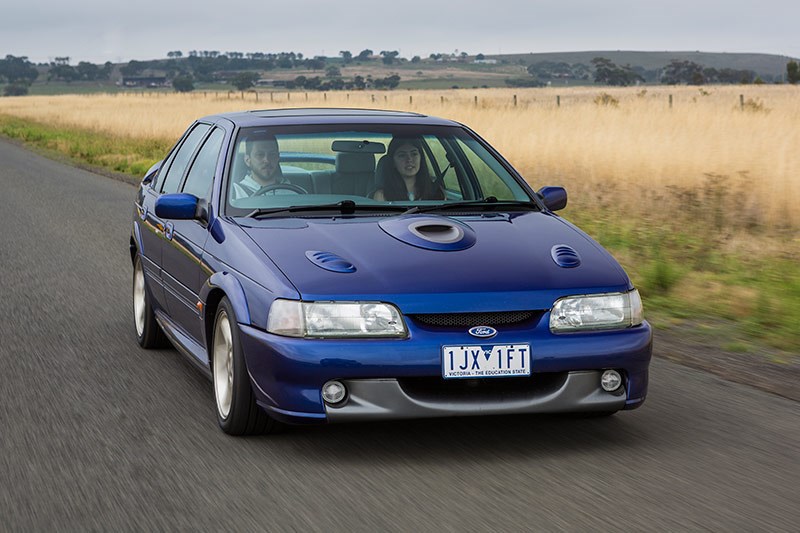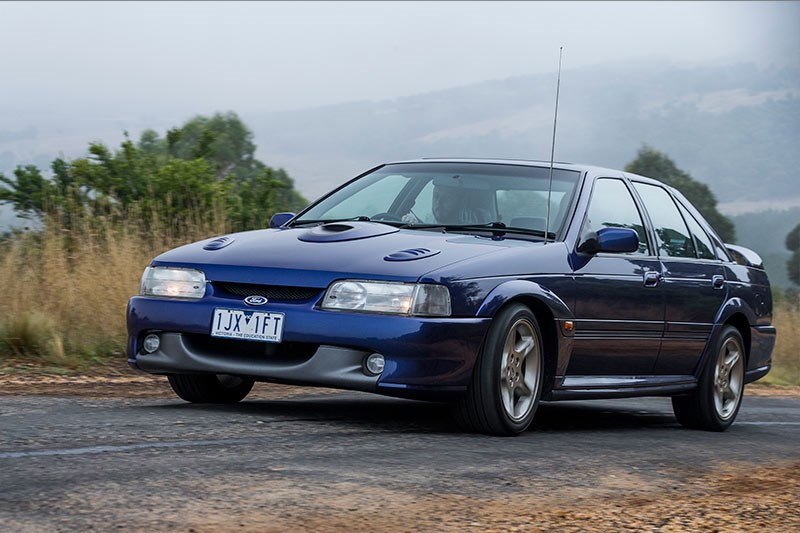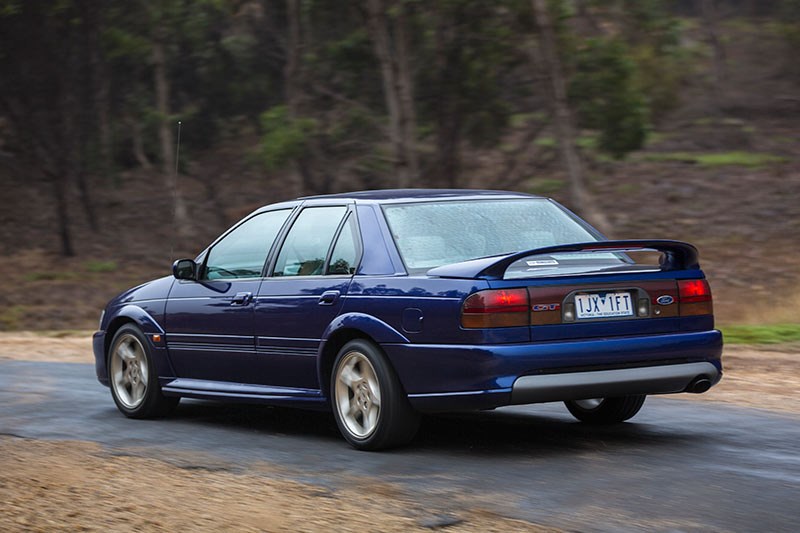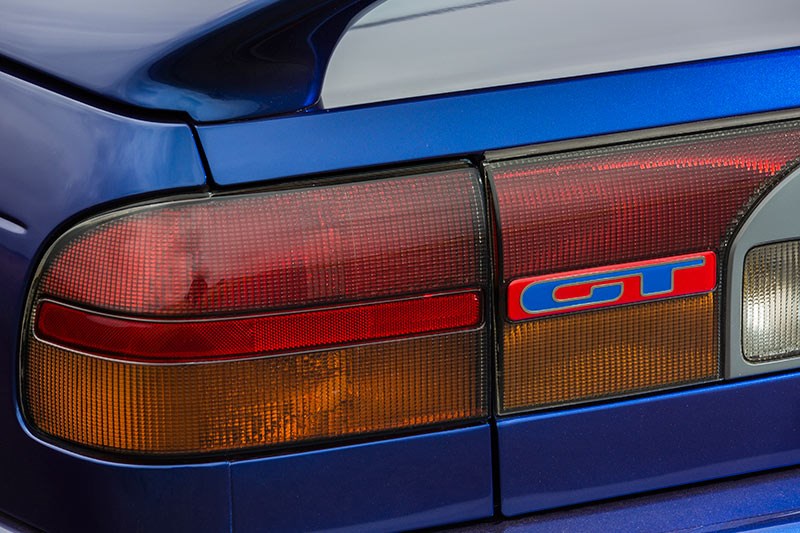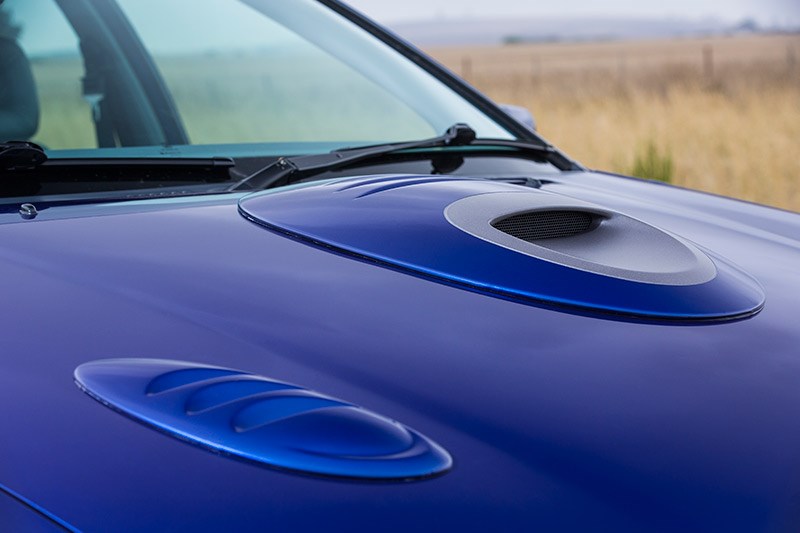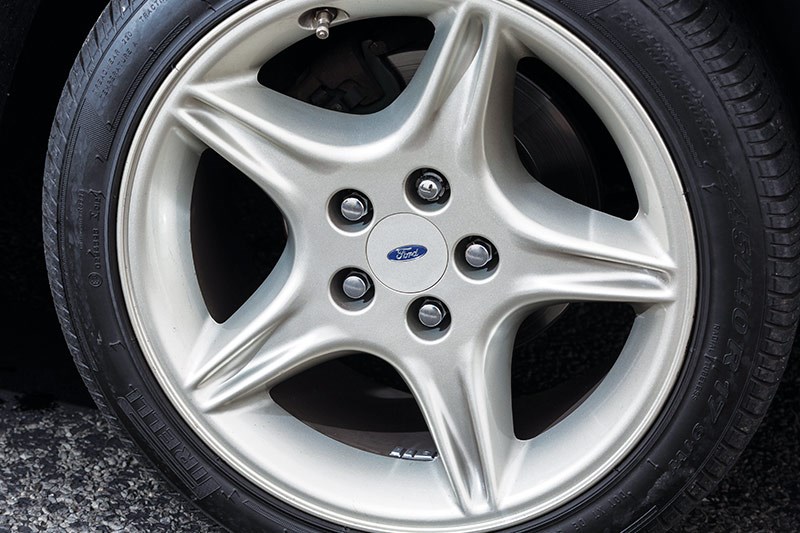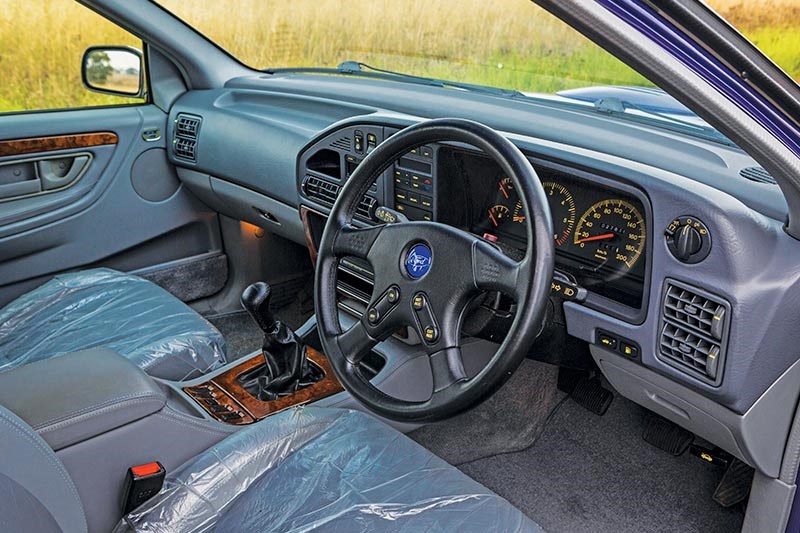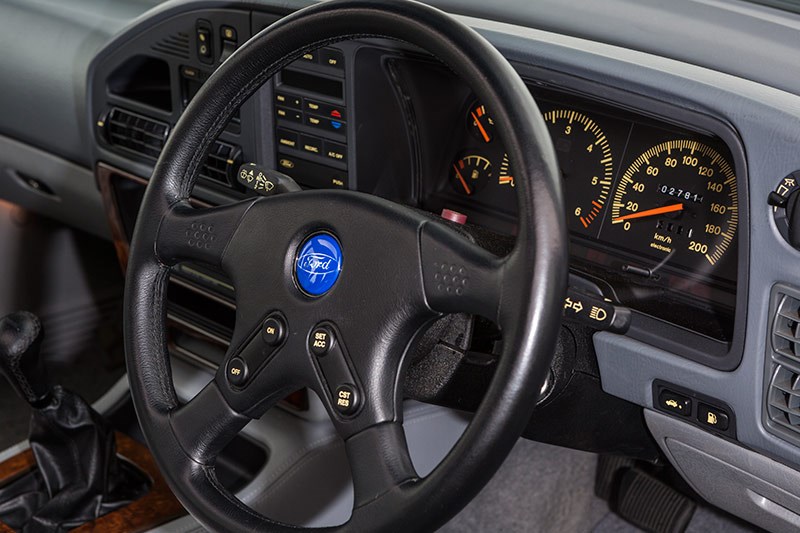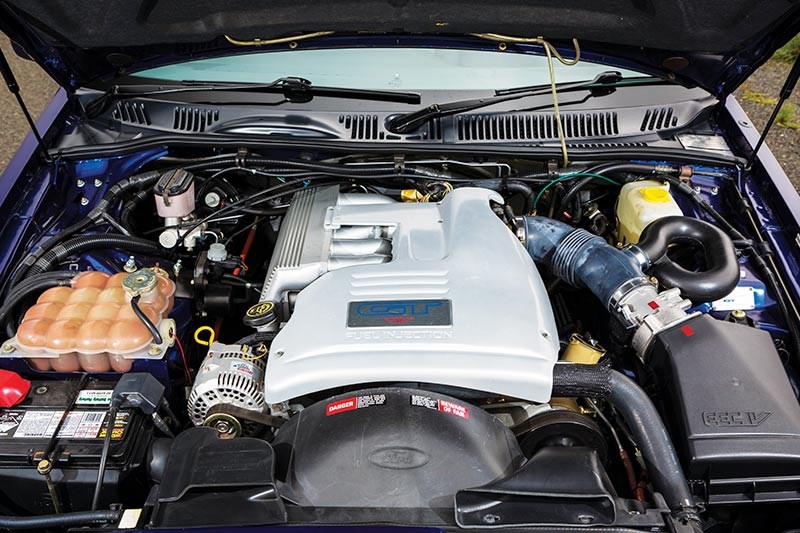 25 years after the Ford Falcon XR GT, the EB returned to its GT roots
Ford Falcon EB GT
Launched in 1992, it seems to have taken the EB GT Falcon forever to get on the collector radar. However now that it is, be warned the prices will – over the long term and ignoring the odd dip in the economy – continue to firm up. It may be the XYs of this world that are demanding telephone number prices right now, but it's the EBs that hold appeal for a generation that grew up with them and for whom the era has some real meaning.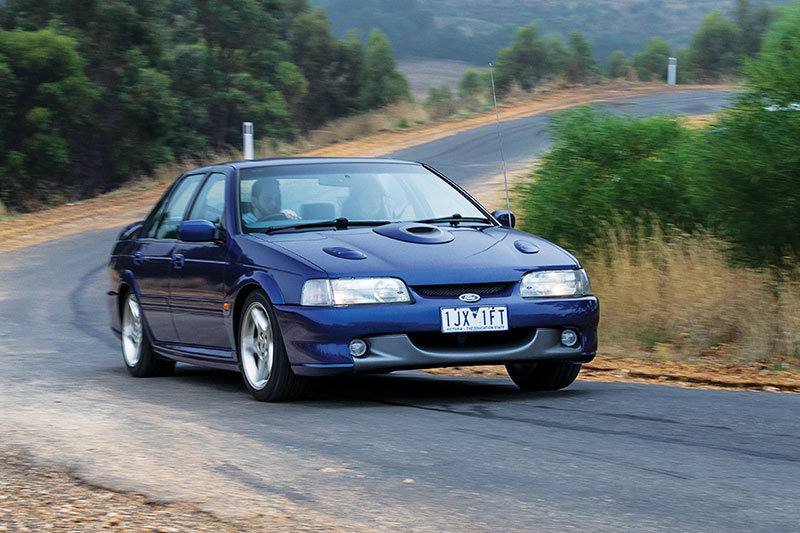 The late Howard Marsden – head of Tickford Product Planning at the time – was keen to point out at the launch of this car that manufacturers no longer were obliged to build homologation specials, so the EB GT was always a road car first and foremost. In that respect, it could draw a clear line to the first XR GT, launched 25 years earlier. While the car shared its shape with the Ford V8 Supercars of the day – something that will help its value long-term – it was really a quick luxury car, or Grand Tourer in the truest sense, rather than a thinly-disguised production racer.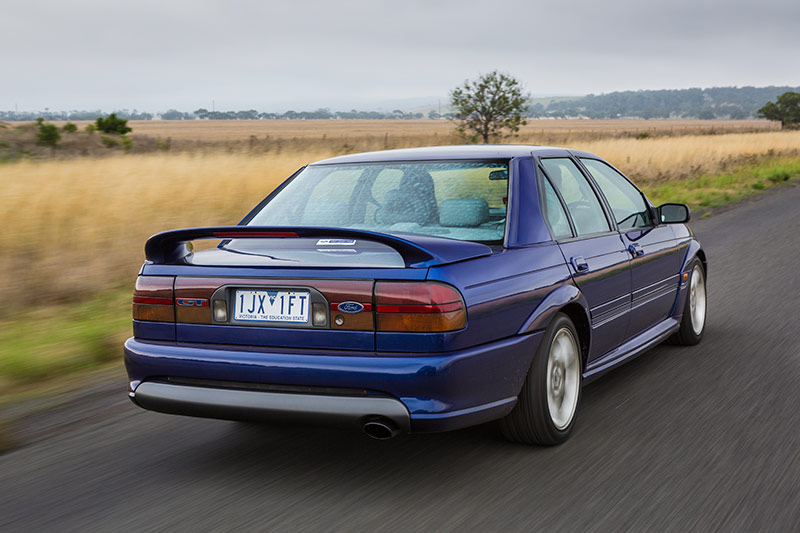 The five-litre powerplant claimed a healthy 200kW at 5250rpm and a torque figure of 420Nm at 4000. Top speed was around 230km/h and a standing quarter was achieved in 15.2 sec. In truth, its contemporary the S-XR6 could give it a serious nudge, but that wasn't the point. Ford fans were very pleased to have the V8 cars in the line-up, particularly in anything with reintroduced GT badging. And it made all the right noises when you stepped on the loud pedal.
A distinctive body kit including bonnet scoop, rear wing and side skirts bulked out the monster, while a lowered ride height and distinctive wheels with flares on the guards gave it the right stance.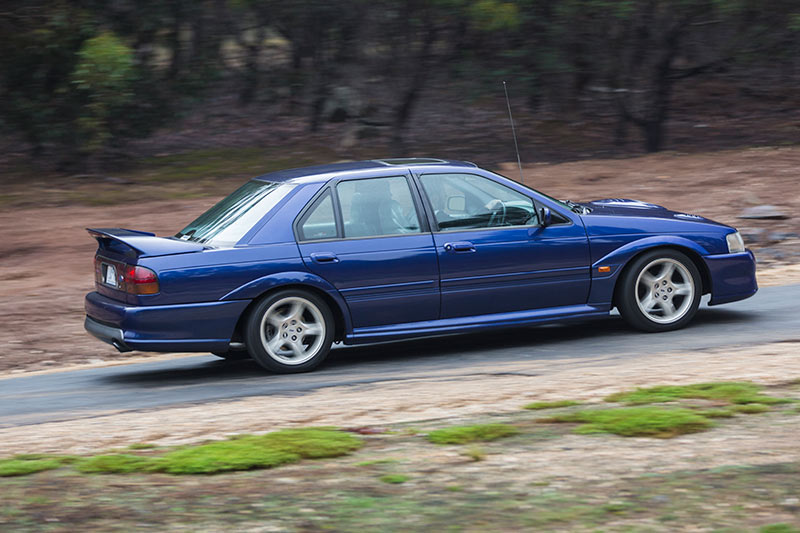 Inside it was more of a mailed fist in a silk glove approach: leather seating and walnut in the dash.
With development by Tickford, this was something a bit special. The ride was set to be comfortable rather than race-track harsh and overall it gave the impression of being a quick point-to-point car.
Three colours were available (blue, black and red) while you could option for an auto transmission rather than the five-speed manual.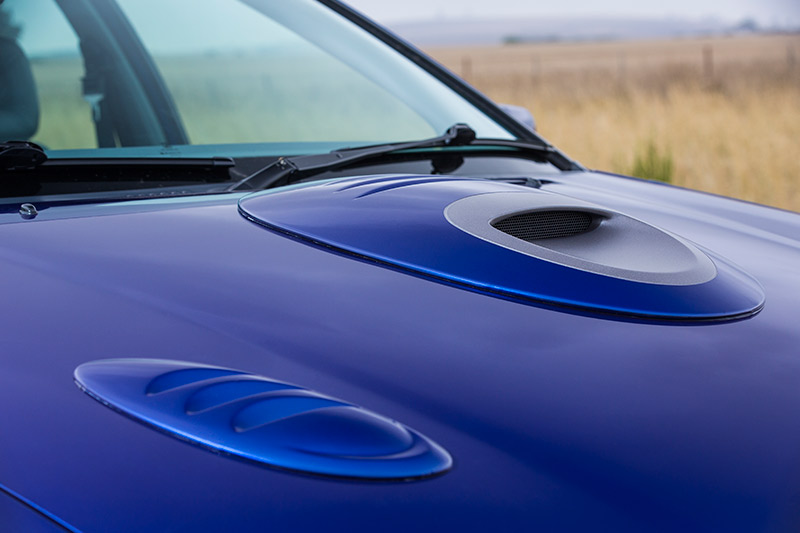 For reasons which are difficult to explain, we've seen prices of these cars languishing in the doldrums for many years. Certainly the financial crash of a decade ago didn't help and nor did the influx in cheap and serviceable new cars with ultra-long warranties, They made it a whole lot harder to justify owning an older V8 at a time when fuel prices were breaking records With age comes a little more dignity, apparently. At 25 years the GT is just old enough to be put on club plates in one or two places, while it's finding a new audience that now has the cash to consider buying one as a toy/collectible/investment.
A year ago, you might have scratched up a decent one for $25k, but that opportunity seems to be slipping away. Mint examples are hitting the $40k mark while $35k should find you a good tidy one.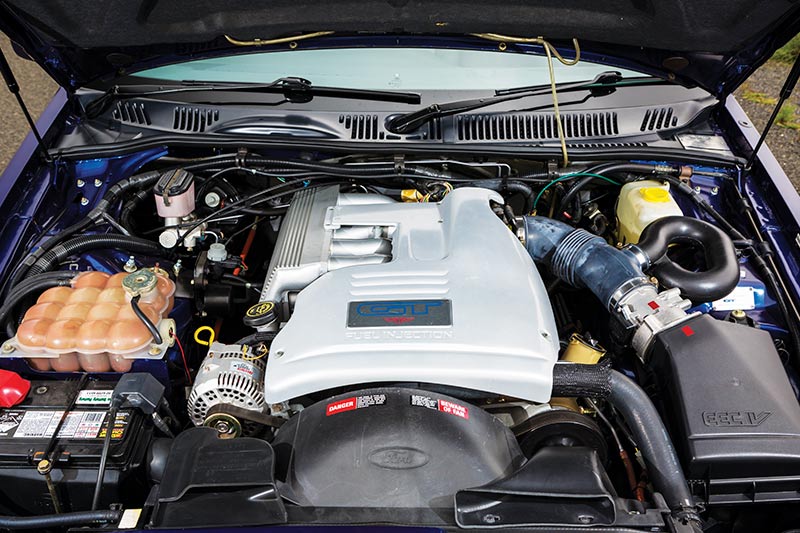 FALCON OWNERS - James & Rachel
"When we went to the farewell Ford day at Geelong, I saw the EB GT there and fell in love with it," explains Rachel. "I always liked the EBs – my Dad had one."
James agrees. "I've pretty much grown up with EAs, EBs and the Fairlanes. I've always loved the Fairmont Ghias and GTs and then we saw this one.
"We've been chasing this one for a fair while. It had to be this colour, manual, with sunroof, which is a rare combination." Rachel suspects only six were made in that configuration.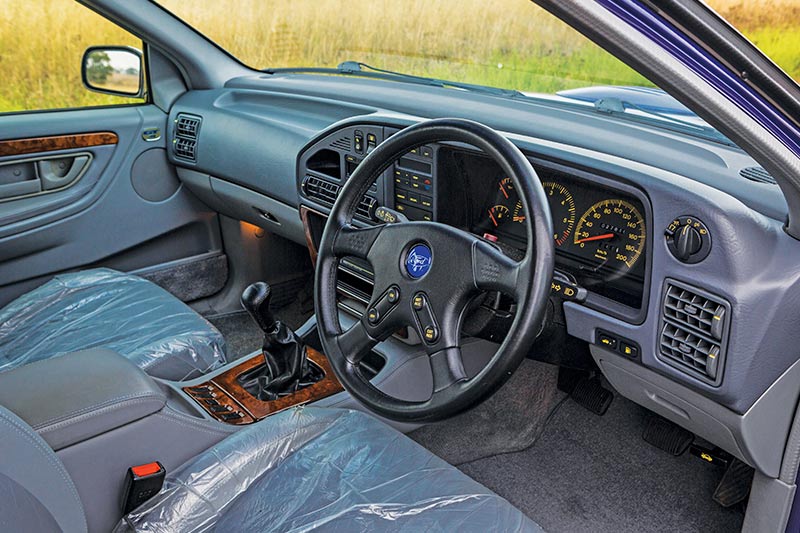 "We found this one with the predelivery plastic still on the seats – it's virtually a new car," says James. It has just 27,700km on the odo.
"It's a nice quiet V8 – a nice comfortable car – not overly firm. If you give it a bit of a squirt it will kick sideways and makes a nice noise," says James.
What's their buying advice? "We weren't looking for a daily driver, but something to store and look at and take out on special occasions." They have other cars to knock about in. Interior plastics can fade and crack, so it can pay to pay attention. Rachel advises you need to weigh up what you want in a car – is it a regular user, or a collectible?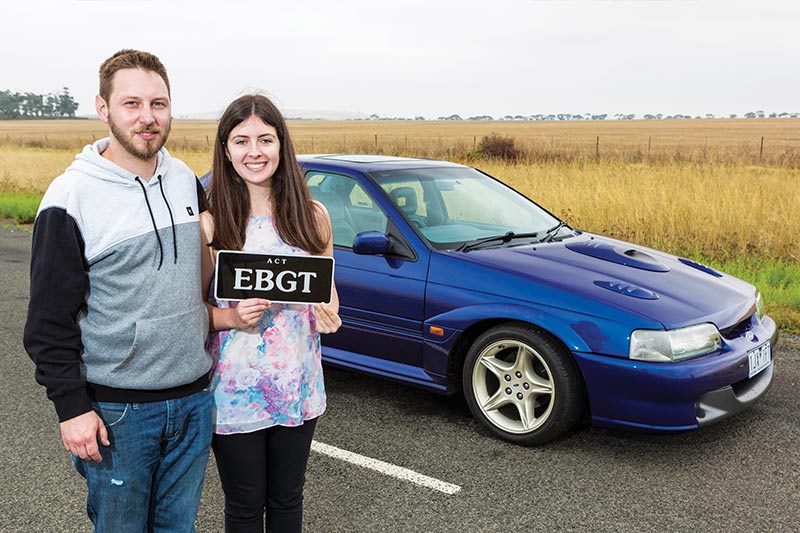 "At the end of the day it's a Falcon, so you can drive it and the parts are available," says James.
VALUE RANGE - Ford Falcon EB GT
Fair: $20,000
Good: $35,000
Excellent: $45,000
(Note: concours cars may demand more)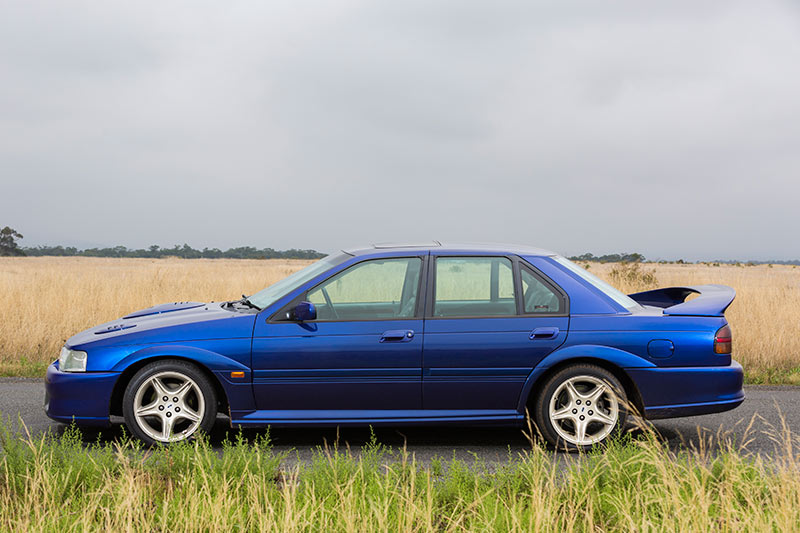 SPECIFICATIONS
Ford Falcon EB GT
BODY 4-door sedan
ENGINE 4942cc purshrod V8, EFI
POWER & TORQUE 200kW @ 5270rpm, 420Nm @ 4000rpm
PERFORMANCE 0-100km/h 7.3s, 0-400 metres: 15.2s
TRANSMISSION 5-speed manual or 4-speed auto
SUSPENSION Front: SLALS, tele shocks, stabiliser bar.  Rear: live axle with trailing arms, stabiliser bar
BRAKES vented discs pwr-assist
TYRES P245/40ZR14
PRICE when new $62,000
Unique Cars magazine Value Guides
Sell your car for free right here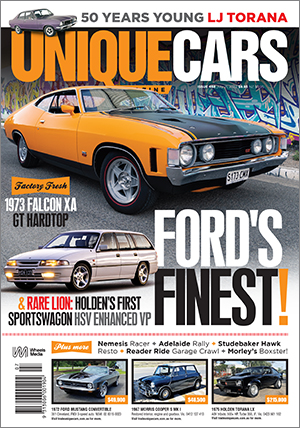 SUBSCRIBE TO UNIQUE CARS MAGAZINE
Get your monthly fix of news, reviews and stories on the greatest cars and minds in the automotive world.
Subscribe