BMW Z4 M Coupe Review
---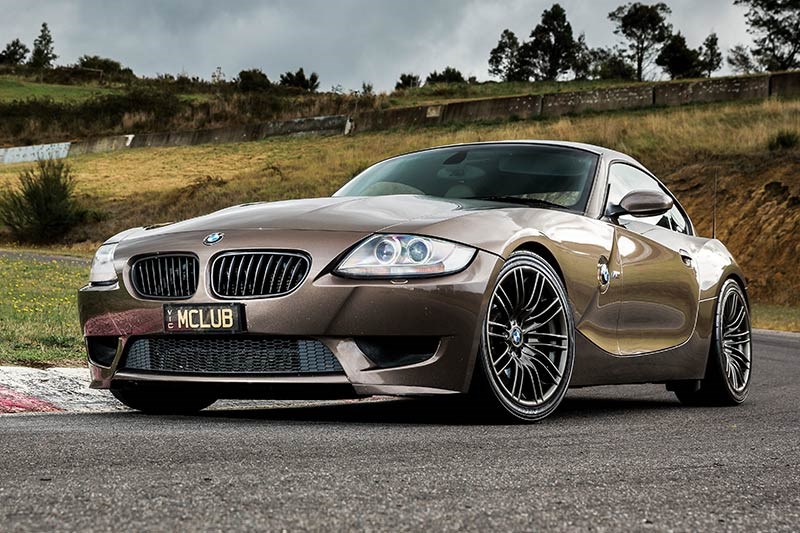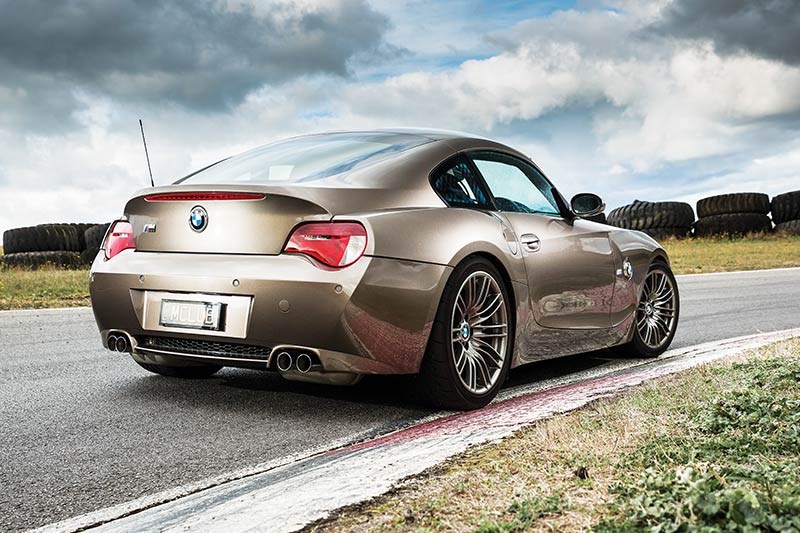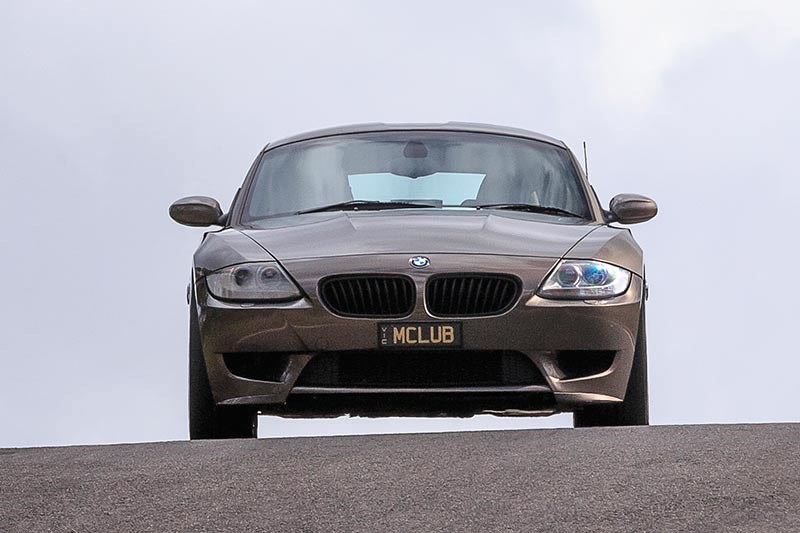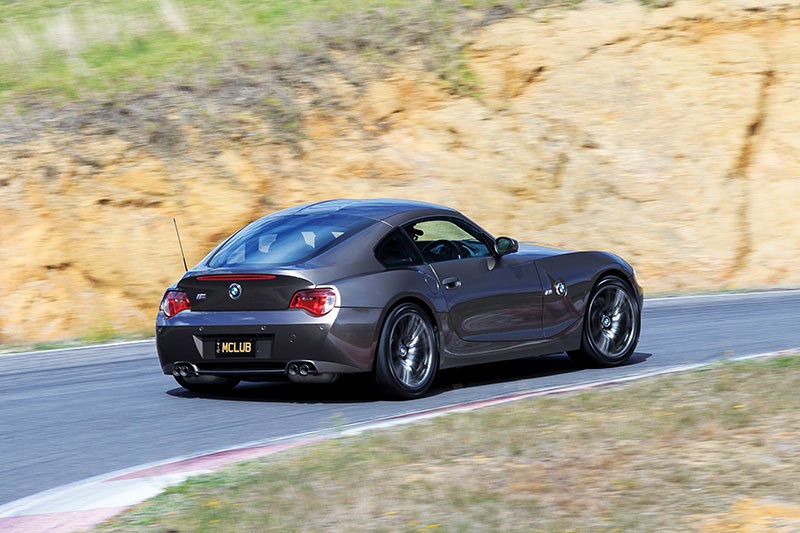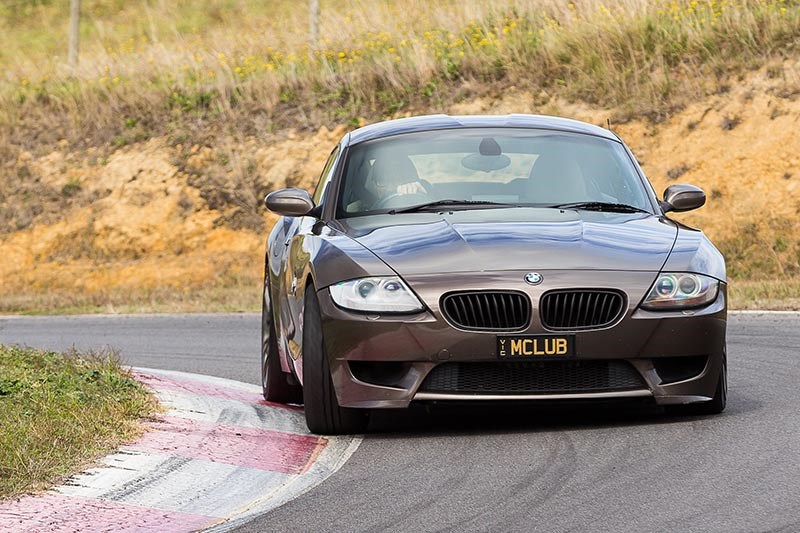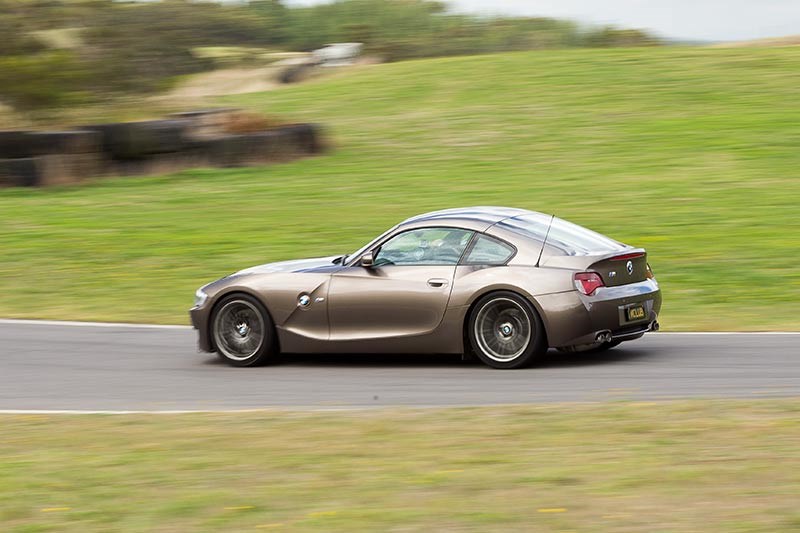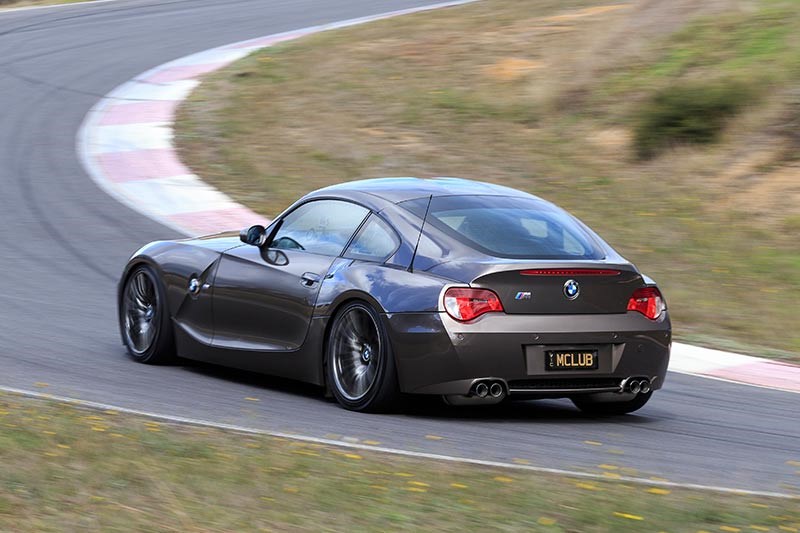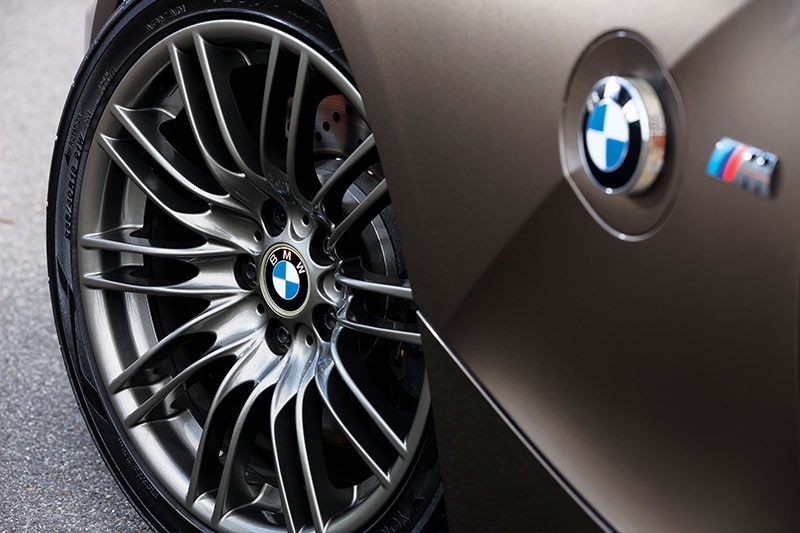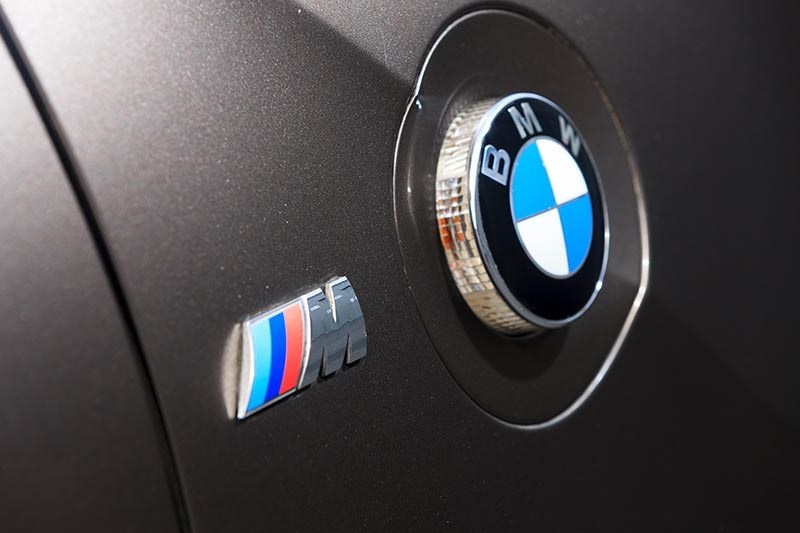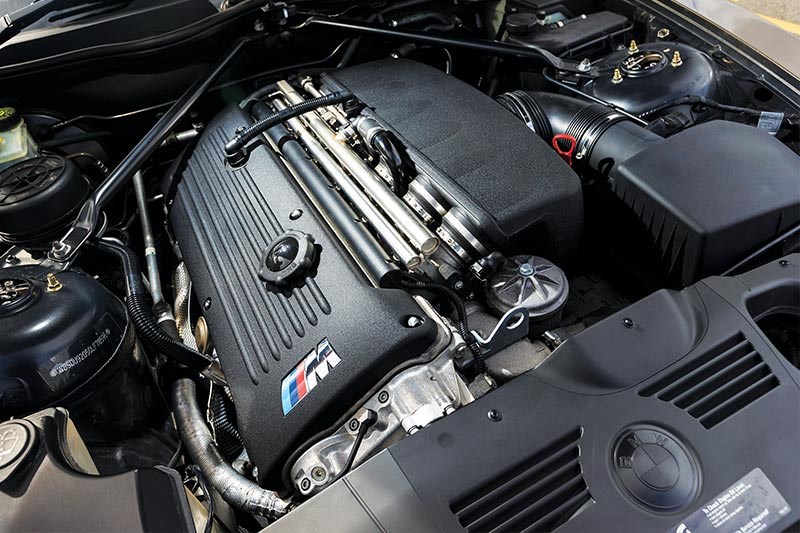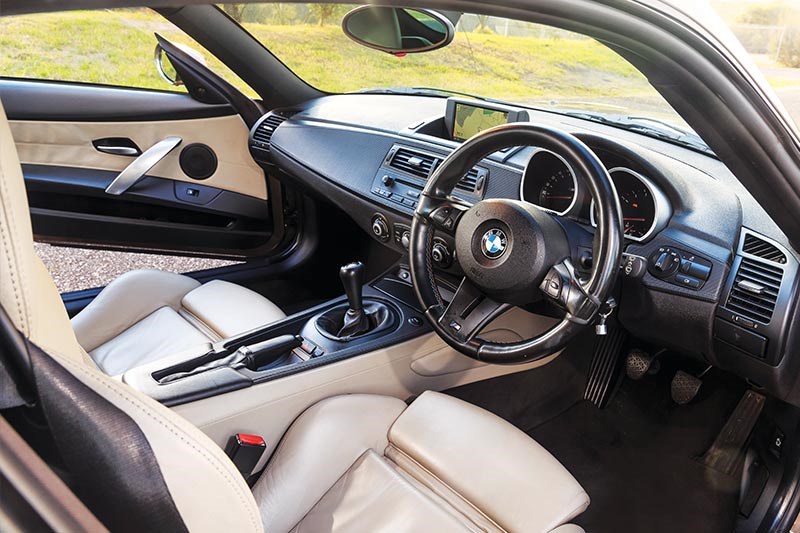 Like the Z3 M before it, the Z4 M's styling divided opinion at launch. We suspect this will quietly become highly sought-after
From Unique Cars issue #390, July 2016 
BMW Z4 M Coupe
Filling the Z3 M's clown shoes was always going to be a big task and it was one the Z4 initially struggled with. Objectively, the Z4 was a massively superior proposition. It delivered the grunt and sophistication of the S54 six, the final evolution of the iron-blocked straight six that could trace its history right back to 1992. First seen at the 2006 Geneva Show, the Z4 M Coupe's styling was tidy, but toned down and, like many Chris Bangle-era BMWs, has actually stood the test of time very well. Not everybody was a fan. Industrial designer and car enthusiast Marc Newson said the Z4 looked as if it had been styled with a machete.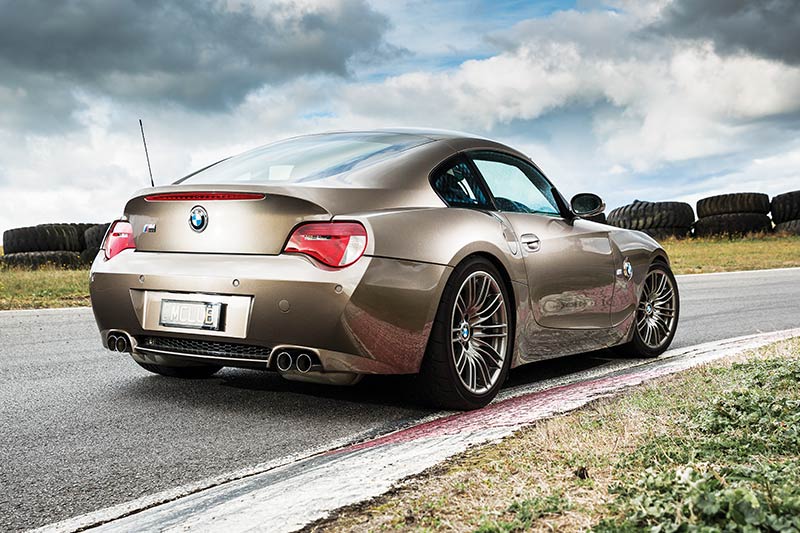 With 252kW on tap when you wring the car's neck to 7900rpm, driving a Z4 M hard is a busy, immersive experience. It's a handful on a lumpy road, but that's part of the reason why owners love them. No there's not the consistency of control weights you'd find in a Cayman, but to pick up the BMW and fling it by the scruff of the neck at a tortured section of blacktop is to emerge juiced and wired in a way the almost too perfect Porsche struggles to match.
The proposition is simple, a snarling atmo engine and a six-speed Getrag manual box – the SMG wouldn't fit – and the old-school hydraulic steering is manifestly superior to the regular Z4's Gen 1 electric steer. The drive-by-wire throttle divides opinion, especially in Sport mode where it's fearsomely spiky but at least in the Z4 you get a stability control system if your ambition should outweigh your talent.
That throttle system can, somewhat strangely fall out of tune. Resetting it can improve throttle response and it' straightforward to do. Just CTRL-ALT-DEL: turn the ignition on and wait for 10 seconds, then turn it off for 10 seconds, then turn it on again for 10, and start the engine. Reboot complete. There are other odd anomalies. Whereas every other Z4 uses an E46-style front strut, the Z4M uses the older E36 style units. Why? Because the inherent design is a good deal stiffer.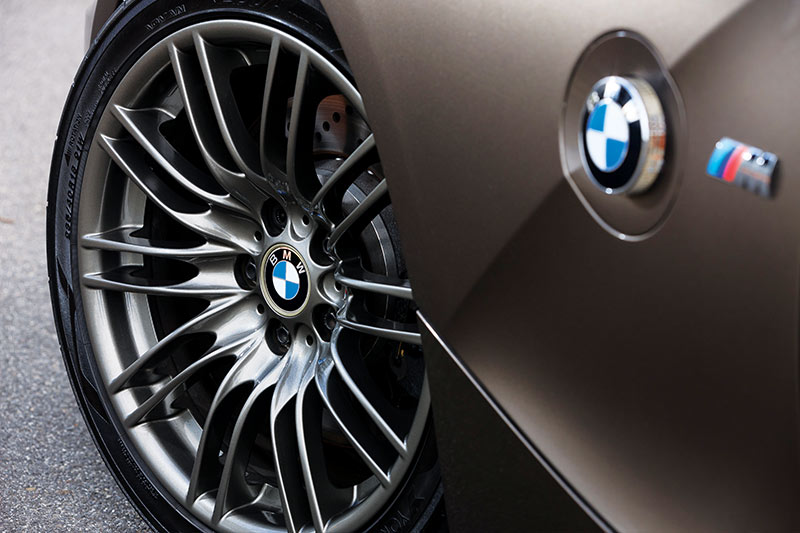 The ride quality is a little better than the Z3 M's and gets better by ditching the run-flat tyres and switching to something like a Michelin Pilot Sport 2, but you'll need to pack a can of mobility foam in the event of a flat. As owner Gordon Yan pointed out, the Z4 feels like a model with one foot in the past and the other in the realm of modern cars and that's perhaps its appeal. It also ticks a lot of boxes for BMW collectors in that it's rare, it's the last of the line with the straight six, it looks great and its reputation grows with every passing year.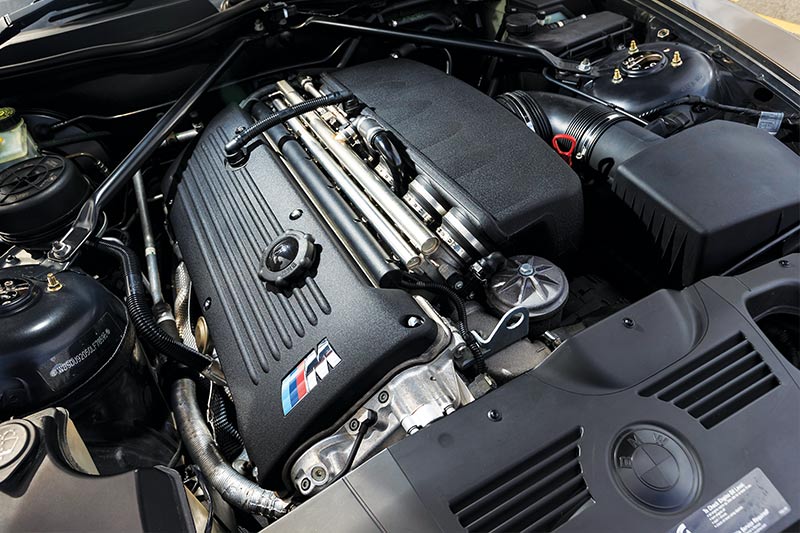 In this regard, the Z4 M Coupe might be the unlikely star of this group in terms of usability and collectability. For those looking to get onto the first rung of classic M coupes, the E36 M3 has long been the gateway, but the rarer Z4 offers an interesting alternative if you're willing to spend a little more. The prices of many of the cars assembled here have already soared out of reach of most, but with Z4 M Coupes starting at a tickle over $40k, and representing a genuinely rapid, usable car, they look one heck of a tempting buy. If I was spending my own money, this is where I'd put it.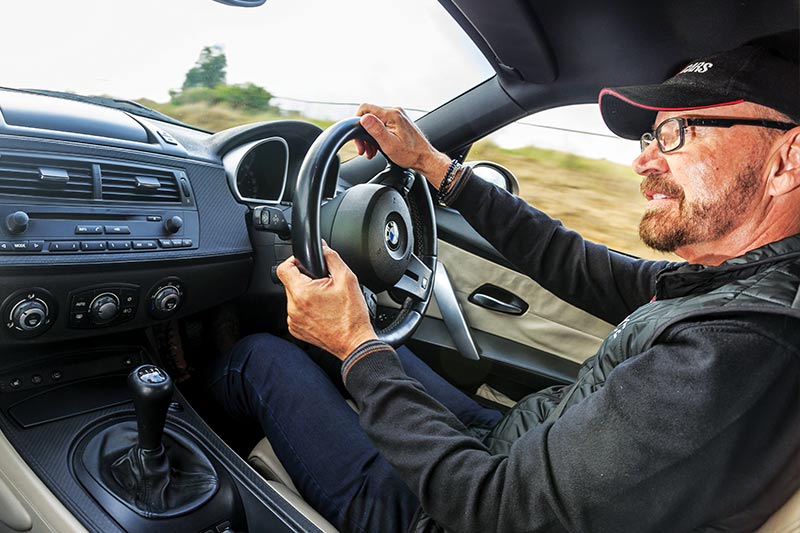 JOHN BOWE DRIVE
I WAS really surprised by this car. It's got quite a short wheelbase and wide track, so it was laways going to be lively but if anything it was It was way edgier than I expected it to be. It's the next iteration of the Z3 M Coupe and it's got a bit more power thanks to that S54 engine. I wasn't prepared for it to sound even rawer than its predecessor and you can provoke slides in it a bit easier. It's a really fun little jigger. I thoroughly enjoyed it and it's one of those cars that really gets your heart rate going which I guess is exactly what a performance car should do. You can feel the diff load up nicely on the exit of corners and the stability control system is a bit more advanced than on early Beemers with a bunch of features like brake fade compensation and start-off assistant. So yes, very nice.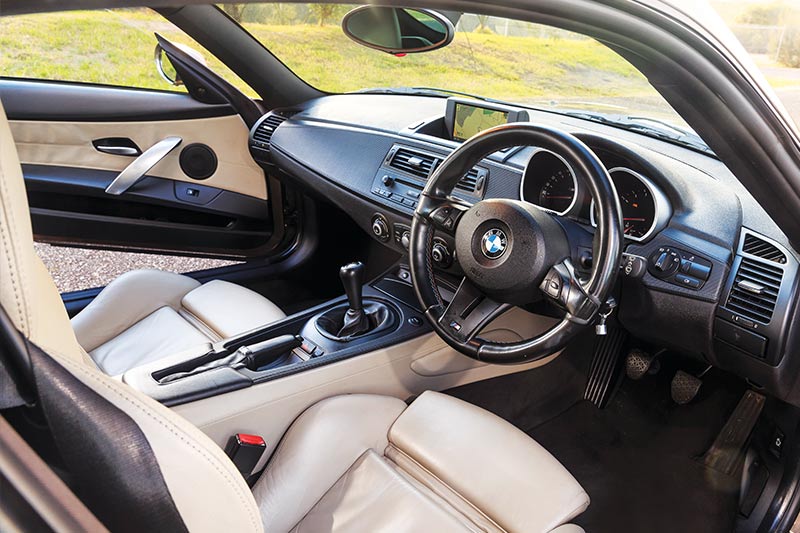 BMW Z4 M COUPE OWNER: GORDON YAN
I'VE HAD the Z4 M Coupe for one and a half years. Prior to that, it was owned by my uncle for four years. Originally he came from New Zealand and was looking for a car, so I figured I'd give him a hand finding one. I found the car for him and when we went to look at it, I really wanted it, but it was his call so he ended up buying it. I'd had the car in the back of my mind for a while and then around a year and a half ago he had to go overseas and wasn't going to come back, so I had the opportunity to buy it from him. He actually gave it to me for a good price!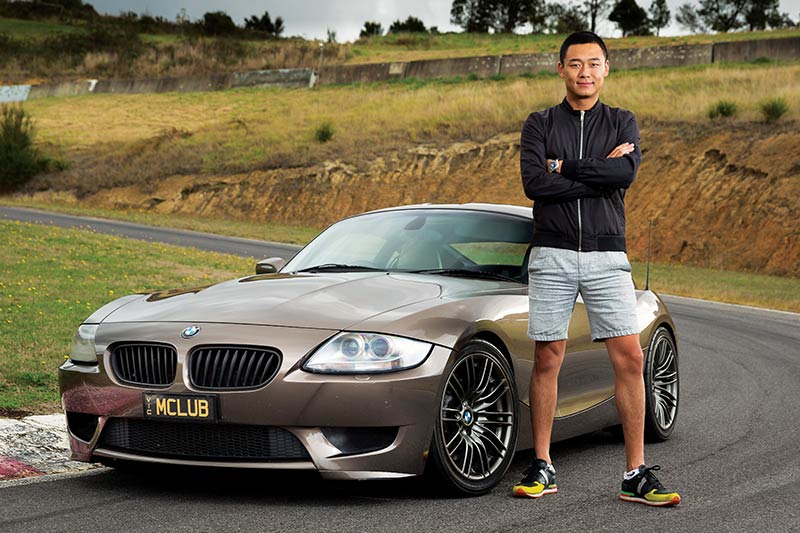 I like the way the car drives. Era-wise, it's sort of between analogue and digital. It's not completely analogue where if you make a mistake it's going to kill you, but it's not completely digital where all the fun has gone out of the car. For me, on a personal level, it's just at the right spot; just how I like it. I'm pretty particular about the upkeep of the car and I've tried to keep it as stock as possible so if one part goes, I replace it with something factory or if that's not available, something better than factory. I also currently own an E93 BMW M3 V8 convertible. I do have a bit of a thing for open top sports cars and also have a Porsche 991 Targa 4. I reckon my uncle must miss the Z4 M but he's happy it's in good hands.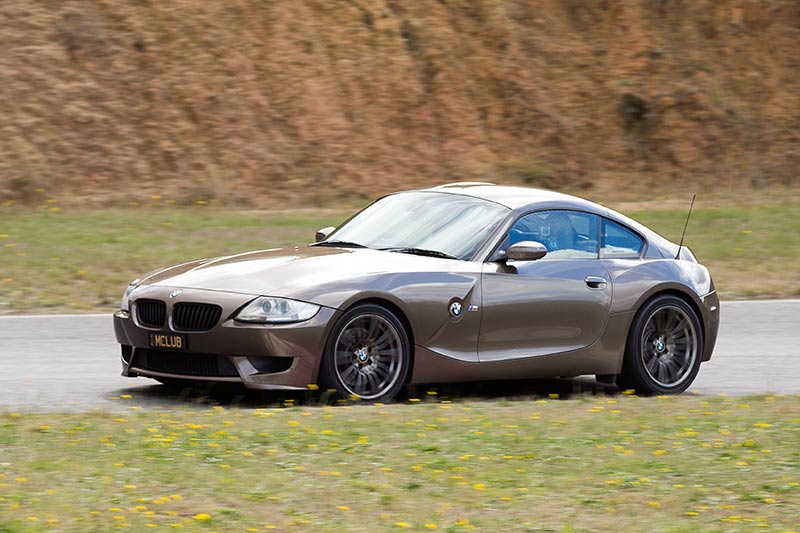 SPECIFICATIONS
BMW Z4 M Coupe
NUMBERS BUILT 4581 (1052 RHD)
BODY Three-door coupe
ENGINE 3.2-litre double VANOS inline six-cylinder
POWER & TORQUE 338bhp (252kW) @ 7900 rpm / 365Nm @ 4900 rpm
PERFORMANCE 0-100km/h 5.5s 0-400m 13.8s
TRANSMISSION 6-speed Getrag manual
SUSPENSION McPherson struts, A-arms, coil springs, anti-roll bar (f), multi-links, coil springs, anti-roll bar (r)
BRAKES ventilated 345mm discs (f); 328mm discs (r), ABS
TYRES 225/45 ZR18 (f);
255/40 ZR18 (r)
PRICE RANGE $40,000 - $75,000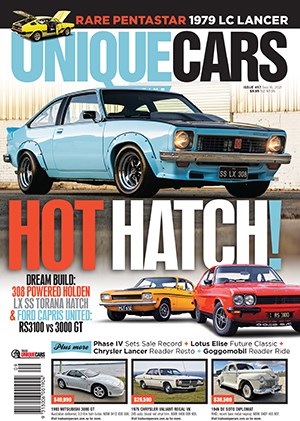 Subscribe to Unique Cars Magazine and save up to 42%
Australia's classic and muscle car bible. With stunning features, advice, market intelligence and hundreds of cars for sale.
Subscribe