2012 Jaguar XJ 3.0D V6 Premium Luxury Review SWB X351 - Toybox
---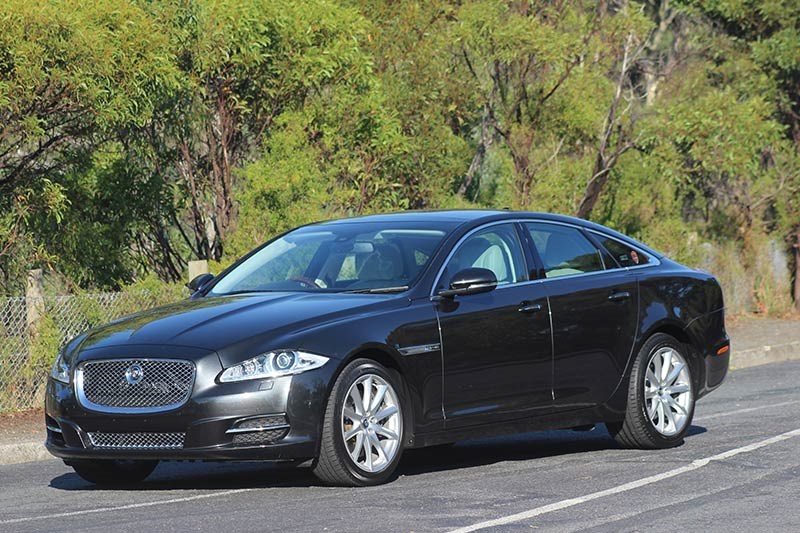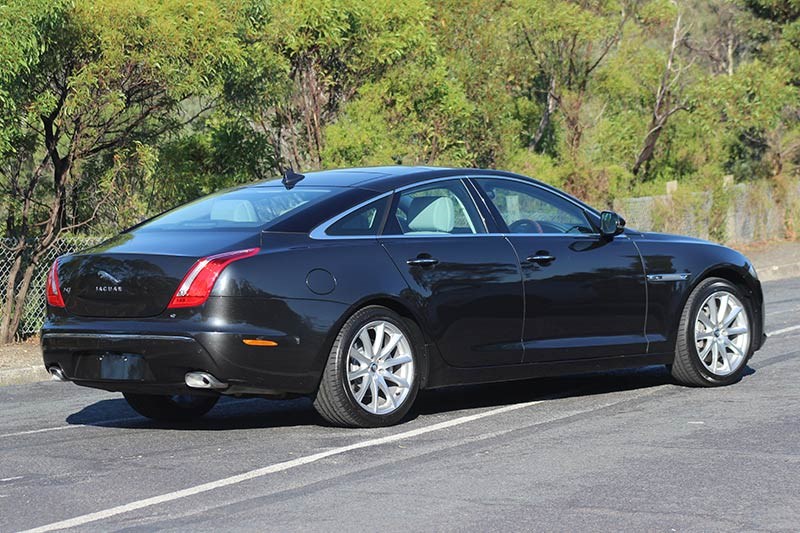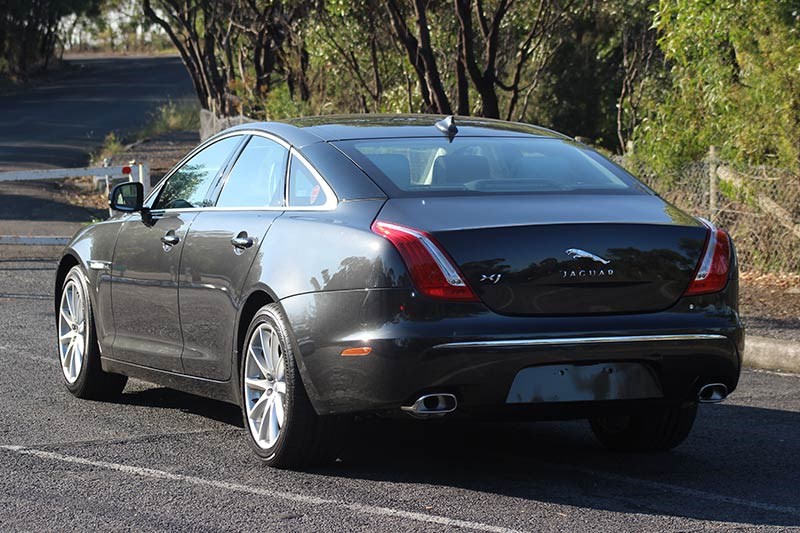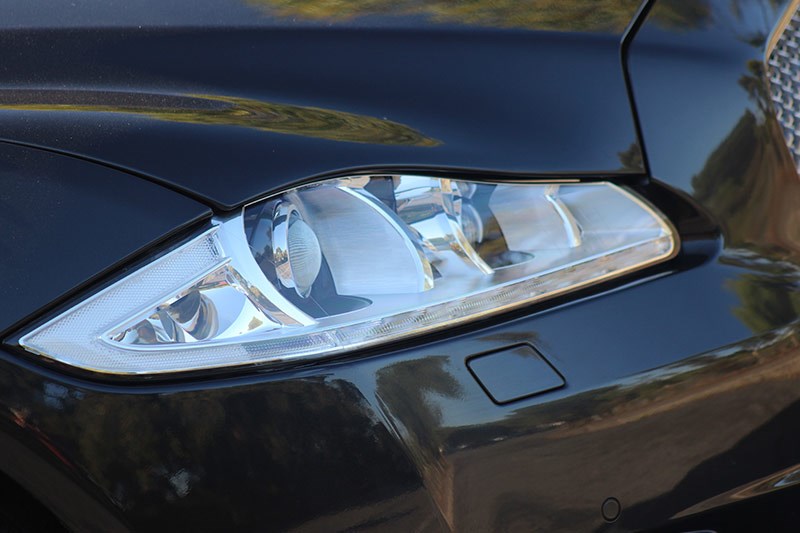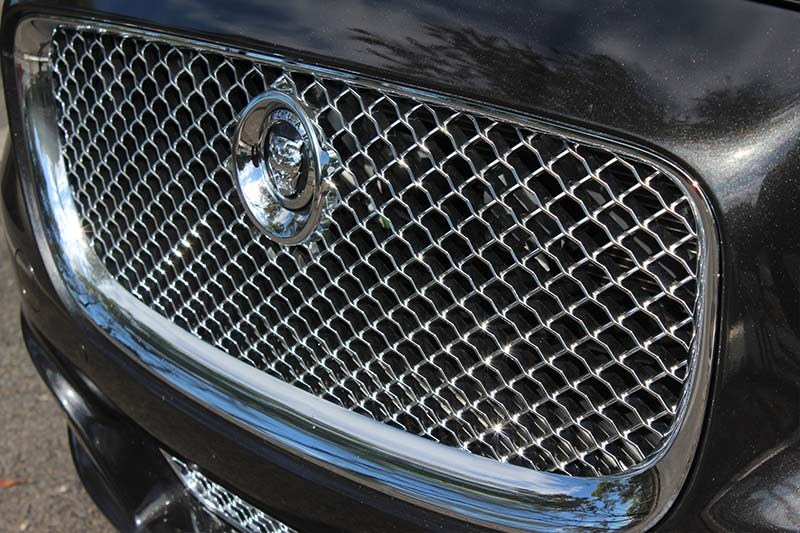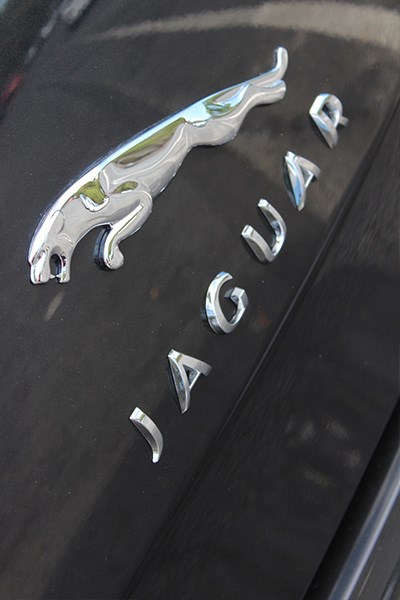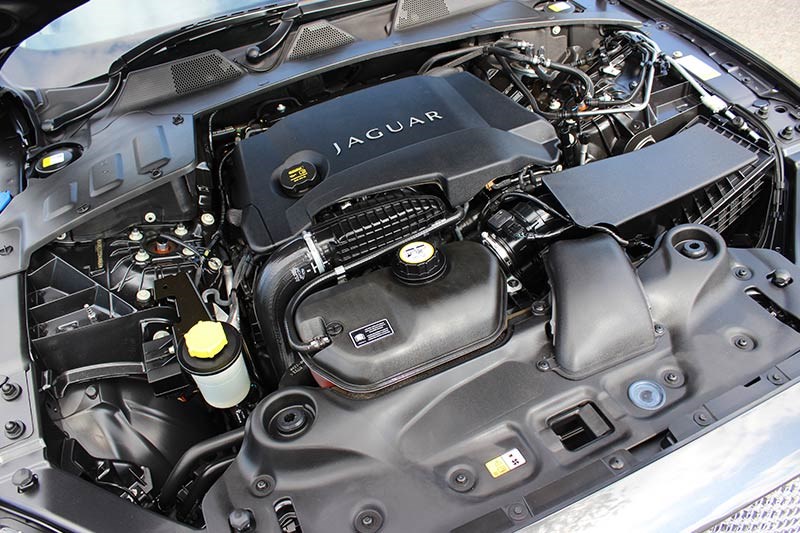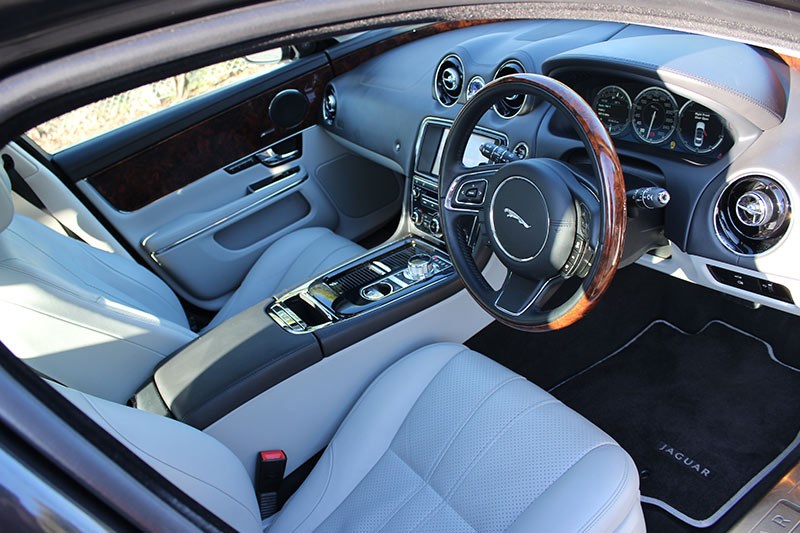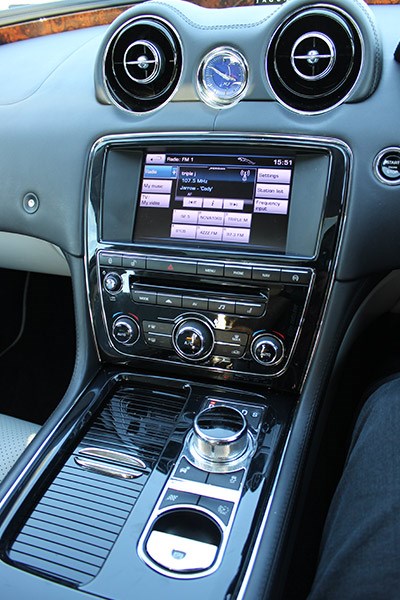 Quick luxury with a hint of diesel
2012 Jaguar XJ 3.0D V6
Tell someone you're off to drive an XJ Jag and many are likely to pop a mental image of the iconic 1968-on series that somehow managed to hang on in very recognisable form all the way to the end of Series III in 1992. Then there was the X40 series and so-on, which maintained some of the styling cues.
Clearly I wasn't listening properly on the phone, because when muggins turned up looking for the keys, there was nothing resembling an XJ6 or XJ12 in sight. Ah, right, hang on a sec, there's an X351 series looking like it's ready to roll. That would be it, then.
Instant visual recognition – of course, that (or at least the L version) was M's car in the James Bond flick Skyfall. Must check in the glovebox for a Walther PPK.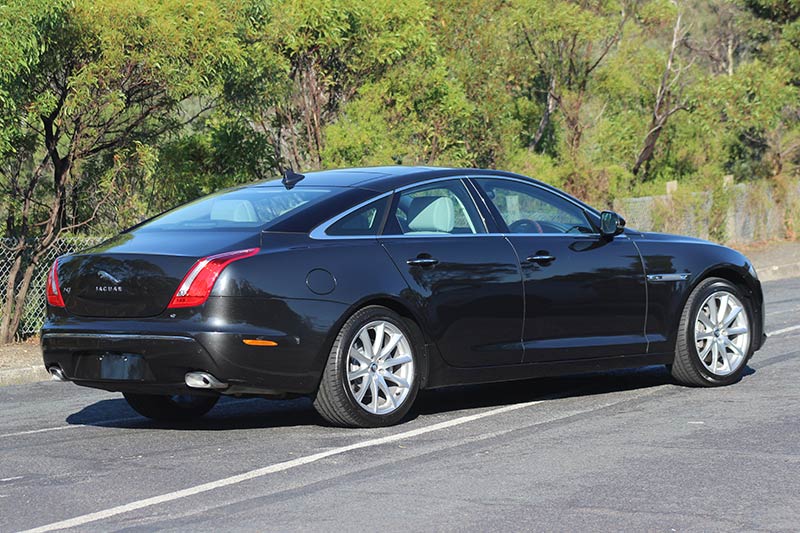 So what we have before us a big Brit luxo bomber, which in this case was unwrapped in 2012. Back then it would have cost near $200k.
As a series, the X351 was a big step for Jaguar. It was trying to shake off the retro clothes and come up with something that was still distinctive enough to call its own. Scottish designer Ian Callum was given the task and the result was first launched in 2009. There was plenty of fanfare surrounding the event, which was done at the Saatchi Gallery in London, where legendary car buff and comedian Jay Leno and model-turned-business-owner Elle MacPherson were the star attractions. That sounds like an expensive exercise.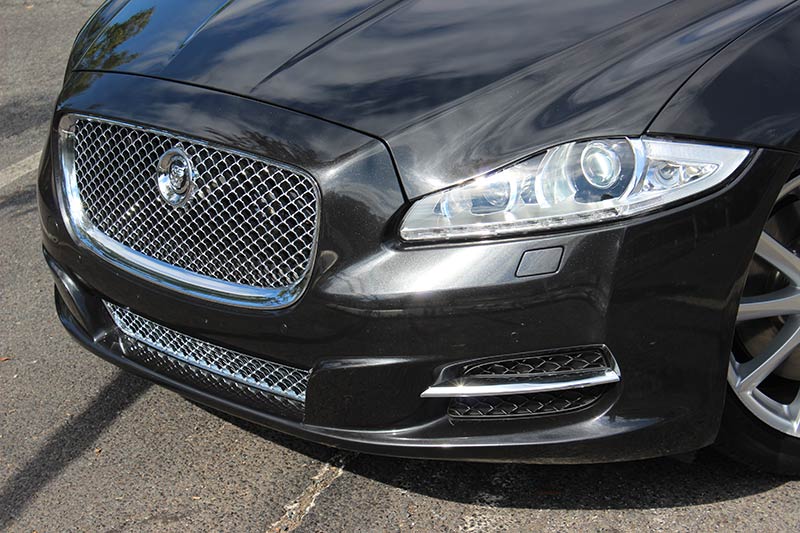 Punters were offered plenty of choice: standard or long wheelbase versions, with a wide array of engines, including several petrol with four, six or eight cylinders, some with supercharging, plus a V6 diesel. The hero car boasted a 375kW (502hp) supercharged V8.
And this? A diesel. Now how you see that statement will depend entirely on whether you've driven a reasonably modern one – in a car. Preferably this century. I'll confess I don't get excited about them, but this is one of those cases where you could be forgiven for not realising what it had under the bonnet. There's the merest hint of giveaway diesel 'rattle' at idle, if you listen very carefully, otherwise it's just a smooth and moderately punchy modern engine. Oh, and it actually growls when you wind it up, so someone paid attention to the how it sounds when you sink the right slipper.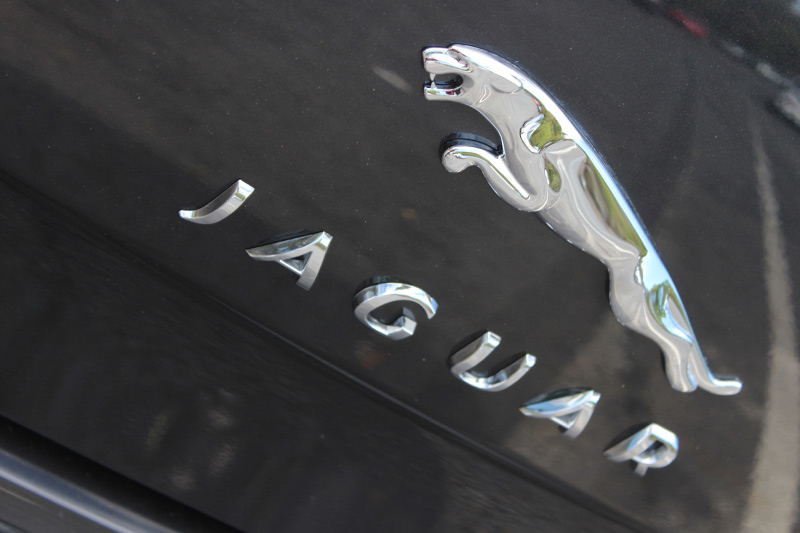 What you've got is a 3.0lt V6 claiming 202kW (270hp) at 4000rpm and a respectable 600Nm (442ft-lb) at just 2000rpm. Not tyre-frying numbers, particularly by current standards, but it's enough to punt the 1800-odd kilos of Jag at a respectable pace. It gets off the line well (6.4sec to 100km/h claimed). and does anything resembling legal with authority. If you're looking for very quick, you need to look further up the mechanical food chain.
Australia scored the six-speed ZF transmission for this model, which seems to do the job and has a set of paddles if you're inclined to play with it. No complaints there, though some will look towards the eight-speed version.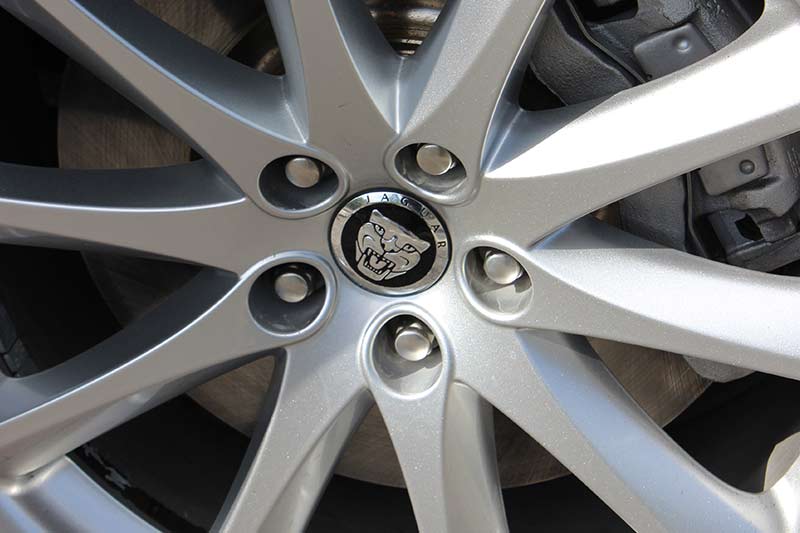 One aspect that definitely got our attention was a communicative and surprisingly responsive feel of the car. Steering and grip inspired a fair bit of confidence and did a pretty good job of disguising the sheer bulk of the thing.
Inside it's all leather and wood. This is where at least some semblance of retro returns. While there's a lot of current technology on board, the overall feeling is very much the whole Brit luxo barge experience. Very nice. And it's roomy – no problem getting four adults on board.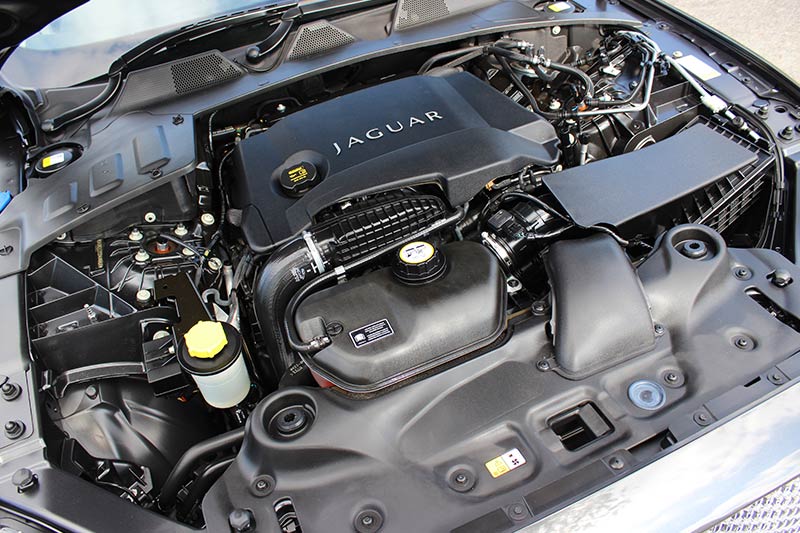 Getting your head around the electronic offerings can take a while, as they span a comprehensive entertainment system right through to different suspension and performance modes. Something to keep you amused on those long winter nights.
The kicker for us is this is clearly a well-cared-for car with just 54,000km on it. And the price? $76,000. That seems like a lot of limo for the money and more proof (as if we needed it) that there's some seriously good buying in the late-model Euro car market. Lorbek at Port Melbourne has the keys.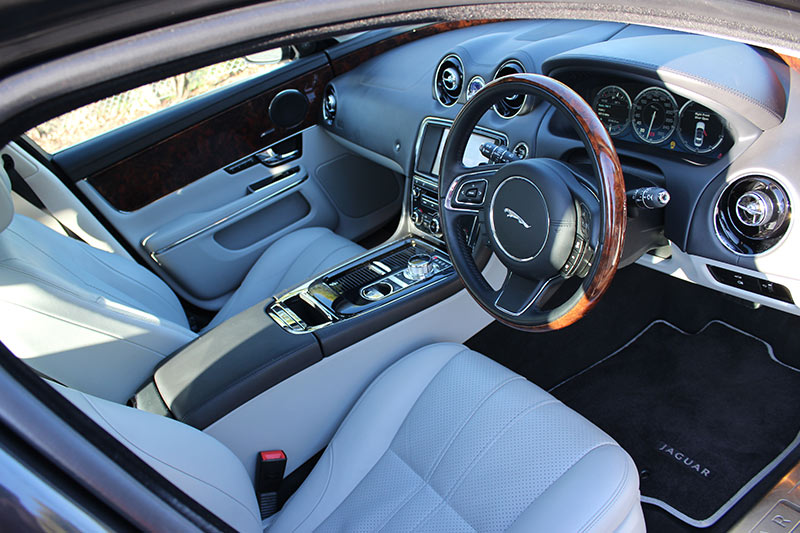 SPECIFICATIONS
2012 Jaguar Xj 3.0d V6 Premium Luxury Swb X351
ENGINE Diesel 24-valve 3.0lt V6
POWER 202kW @ 4000rpm
TORQUE 600Nm @ 2000rpm
0-100km/h 6.4s (claim)
WEIGHT 1800kg
GEARBOX 6-speed auto
BRAKES Discs all round
SUSPENSION Independent with optional modes
WHERE Lorbek.com.au
PRICE $76,000
Unique Cars magazine Value Guides
Sell your car for free right here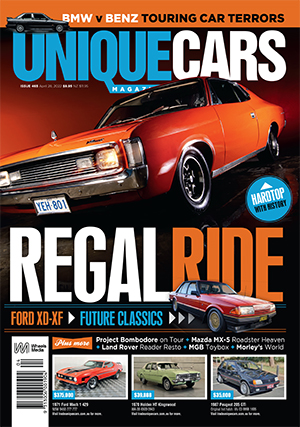 SUBSCRIBE TO UNIQUE CARS MAGAZINE
Get your monthly fix of news, reviews and stories on the greatest cars and minds in the automotive world.
Subscribe