1967 Corvette C2 Sting Ray Review
---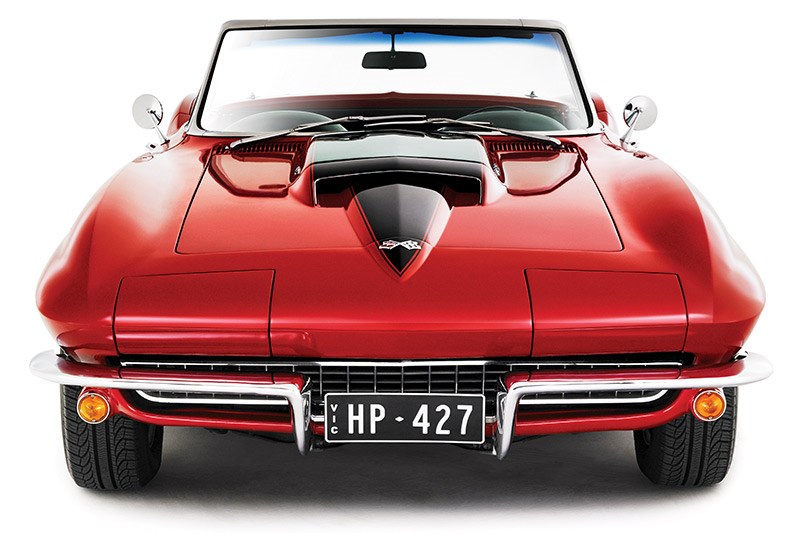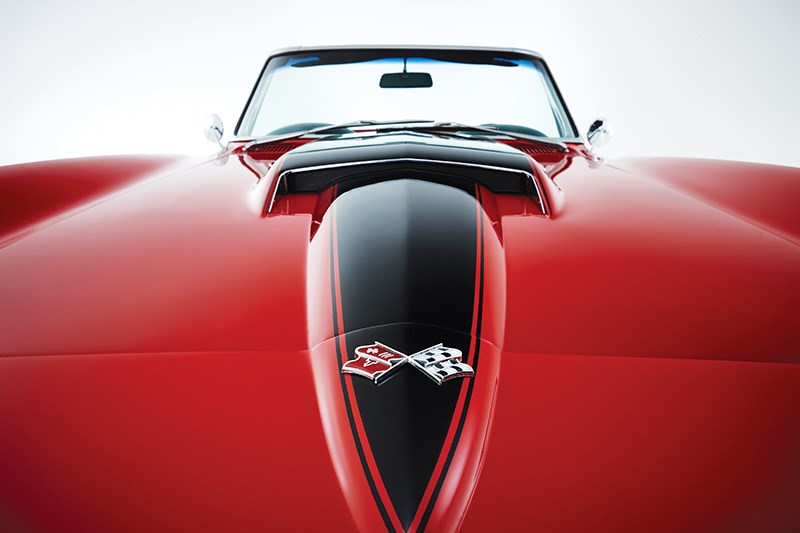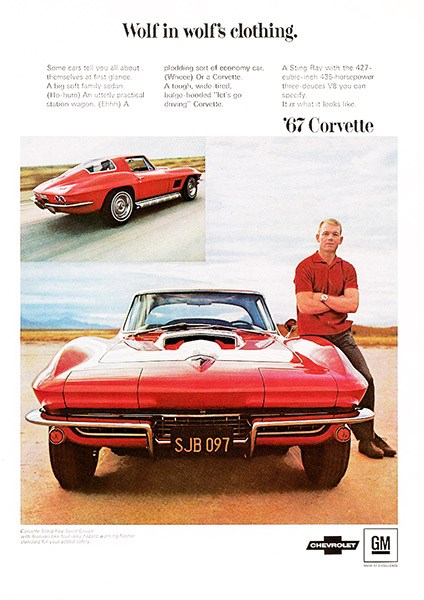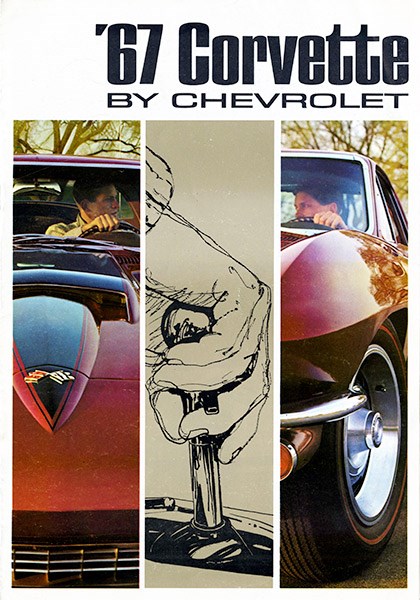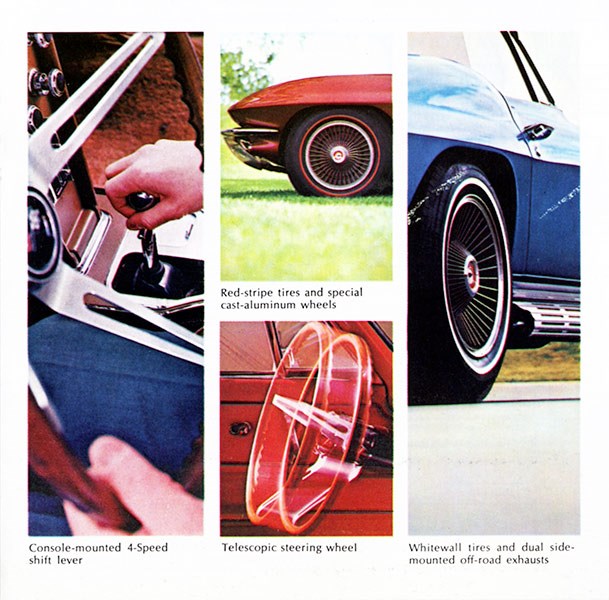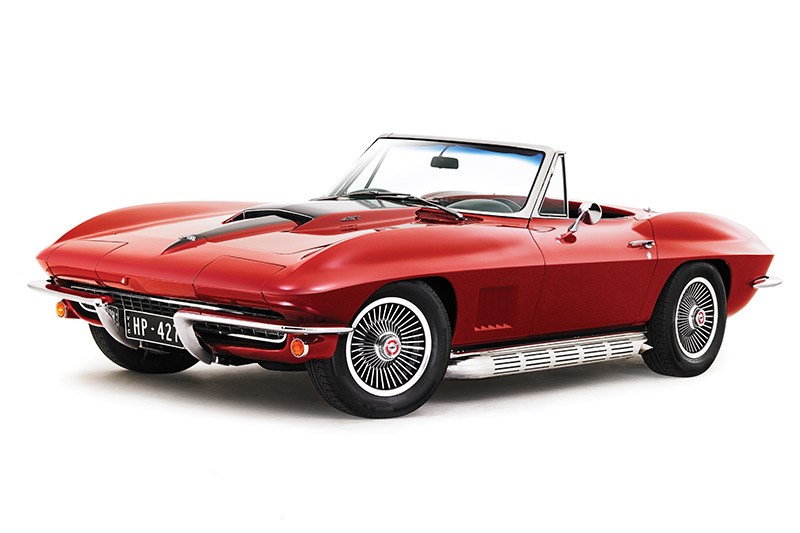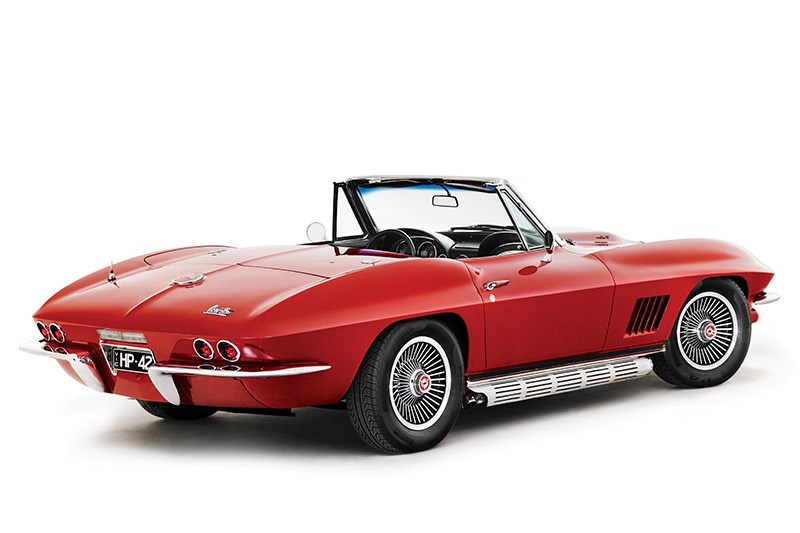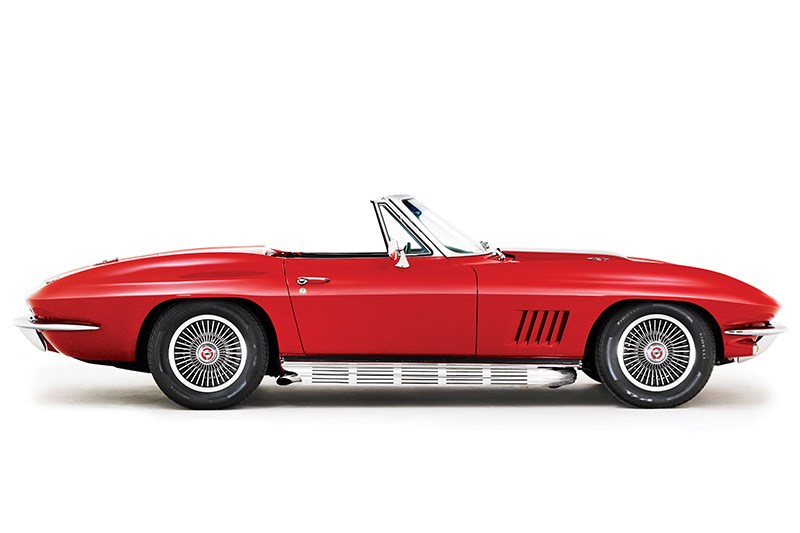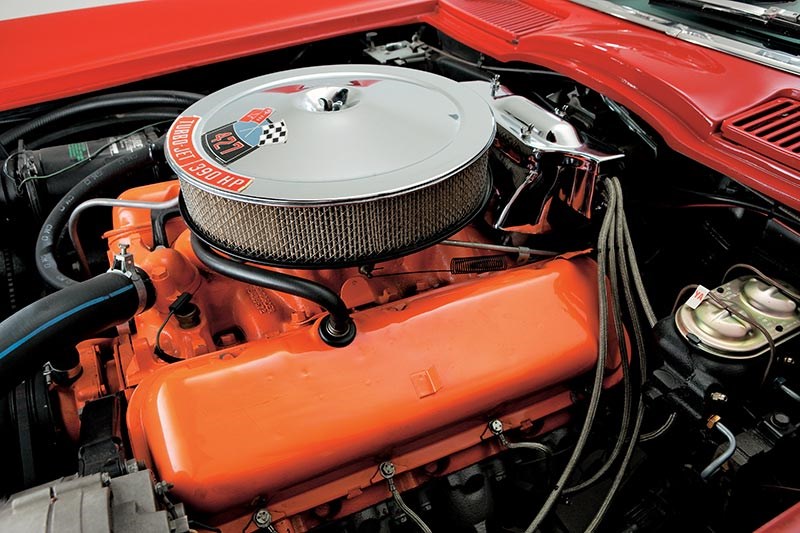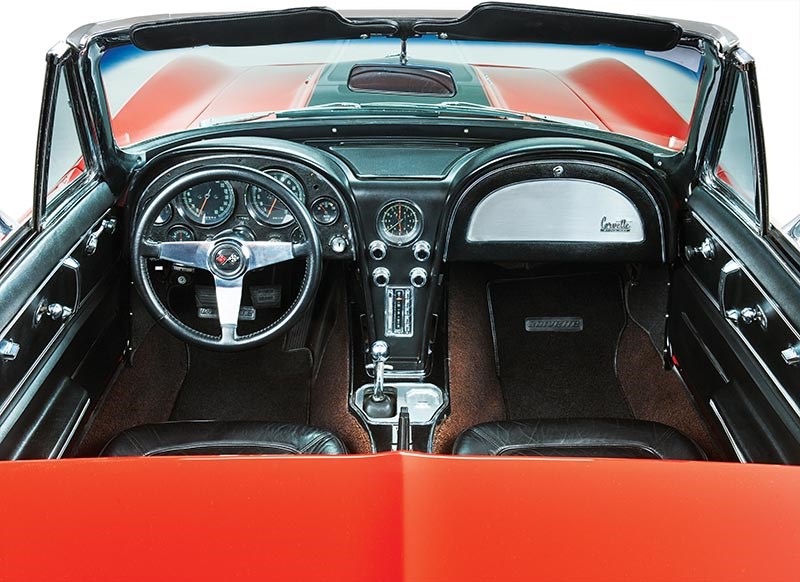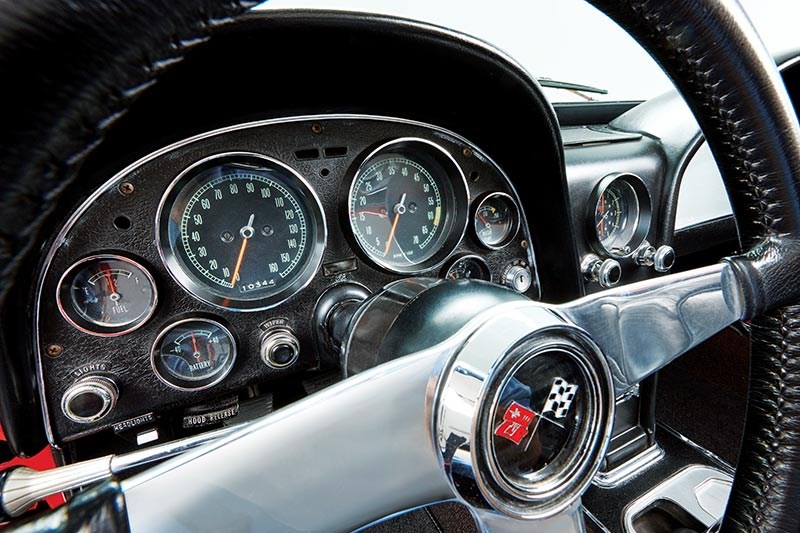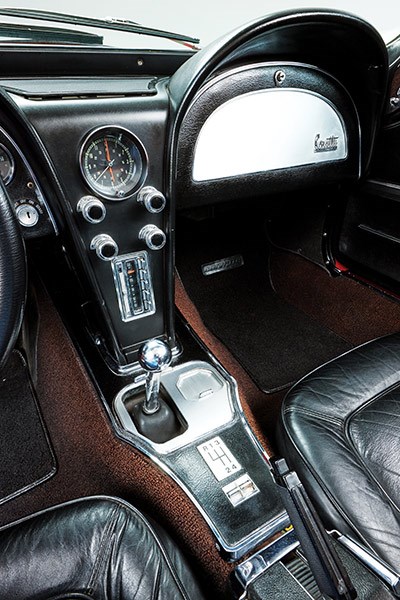 Corvette fans' adrenaline levels soared in 1967 with the coming of big-block power
From Unique Cars #379, August 2015 
Corvette 427 Stinger!
This one is up for debate, but there is a belief out there that Chevrolet's C2 or second generation Corvette is one of the most important American sports cars of all time. Perhaps the most important. A big statement? Yep.
Here's the reasoning: the C2, with a well-developed chassis that included the adoption of independent rear suspension from day one and four-wheel disc brakes as standard by 1965, broke away from the typical perception that American sports cars were essentially lead-tipped missiles. They could actually handle and be produced with something resembling mass-produced parts.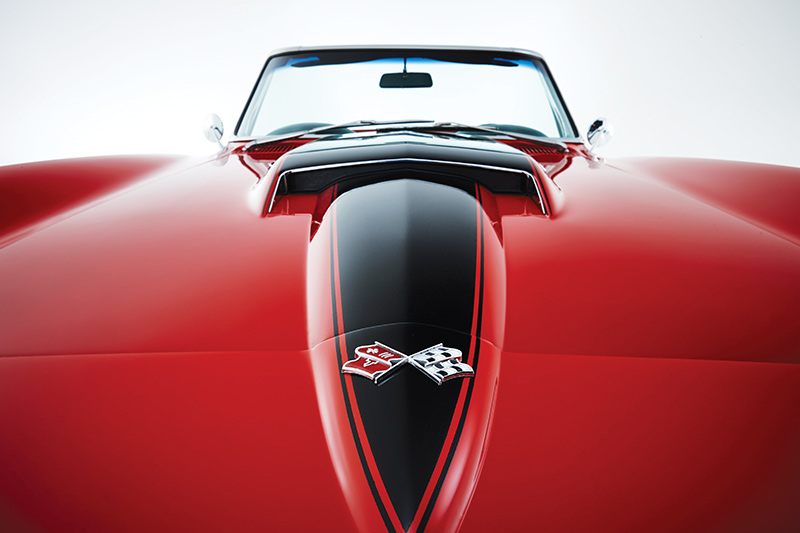 Contemporary magazine Motor Trend, in 1963, summed up the thoughts of many in this way: "This is a modern sports car," said reviewer Roger Huntington. "In most ways it's as advanced as the latest dual-purpose sports/luxury cars from Europe. The new Corvette doesn't have to take a back seat to any of them in looks, performance, handling or ride."
And this, the car you see here, is the C2 swansong, a 1967 model. By then there had been numerous tweaks and developments, not least of which was the adoption of a series of 427 cubic inch powerplants.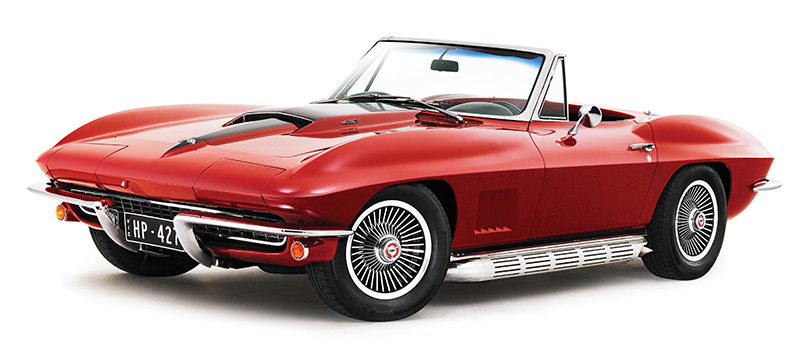 Under The Paint
Look across the various iterations of the first-generation (C1) Corvette and you could be forgiven for thinking that GM's styling bods were going through some sort of identity crisis. However there was no such hesitation with the C2. Loosely based on a race variant of the car developed several years before, it made the most of the opportunity for a complete make-over.
The distinctive Sting Ray styling is a reminder of the race and speed-record cars of the era, while the sinuous fibreglass panels are covering a far more serious chassis. Instead of the relatively light X-layout on its predecessor, the C2 boasted a full ladder chassis with a hefty welded "birdcage" passenger cell. While the underpinnings weighed more than on the previous generation, it allowed for thinner body panels and overall a far stiffer and somewhat lighter car.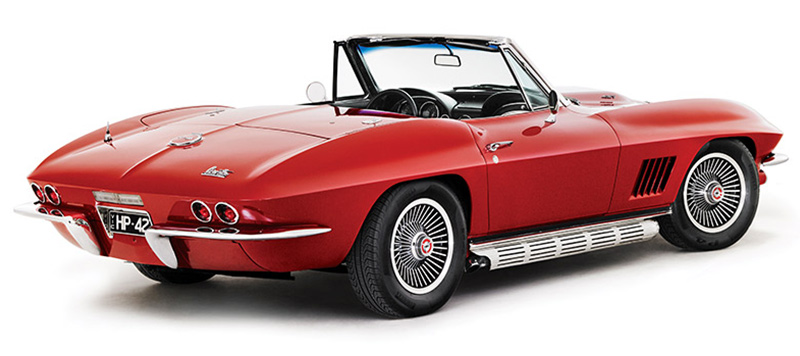 There was talk of going with a transaxle on the C2, but in the end the development crew stuck with a more conventional front engine/trans layout. They were nevertheless able to get the passenger cell nice and low by shuffling it rearwards (despite the shortened wheelbase), keeping overall roof height and centre of mass down.
Revised front-end geometry and the adoption of an independent rear end greatly lifted the handling game. Limited room out back encouraged the designers to come up with a somewhat quirky rear suspension. Instead of coil-overs, they adopted a transverse leaf spring mounted under the diff. This quirky set-up was to be a Corvette trademark for years to come.
The big chassis question mark at launch was the four-wheel drum braking system. Performance versions of the car scored more sophisticated ventilated and finned units, but Chevrolet bowed to the inevitable in 1965 by fitting discs all round as standard.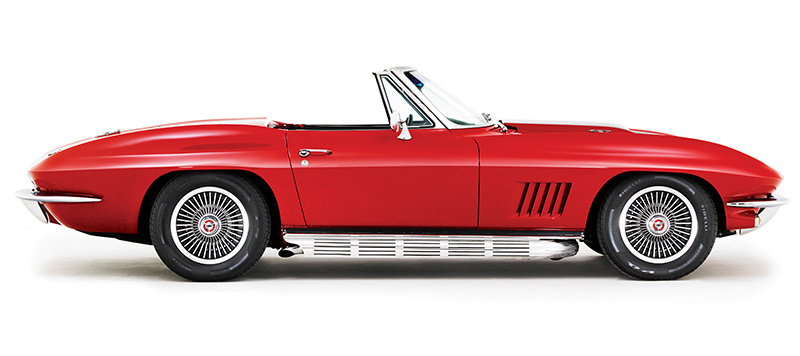 Myriad engines saw service in this generation Corvette. At launch, the stock unit was a 327 V8 claiming a mere 250 horses, mated to a three-speed Saginaw manual transmission. Walk your way up the typically extensive options list and you could specify any one of three more powerful versions (all 327 cubes) claiming up to 360 horsepower.
You could also spec a close or wide-ratio M20 manual trans, or an M35 Powerglide on the 250 and 300hp cars.
Move on up to 1967 and Chevrolet has powered up. You still get a 327 standard, albeit in 300-horse form. You can opt for a 350 version, or make the jump to the 427 series. Not surprisingly, it's the latter which are really most prized by collectors. However there are some subtleties to watch out for.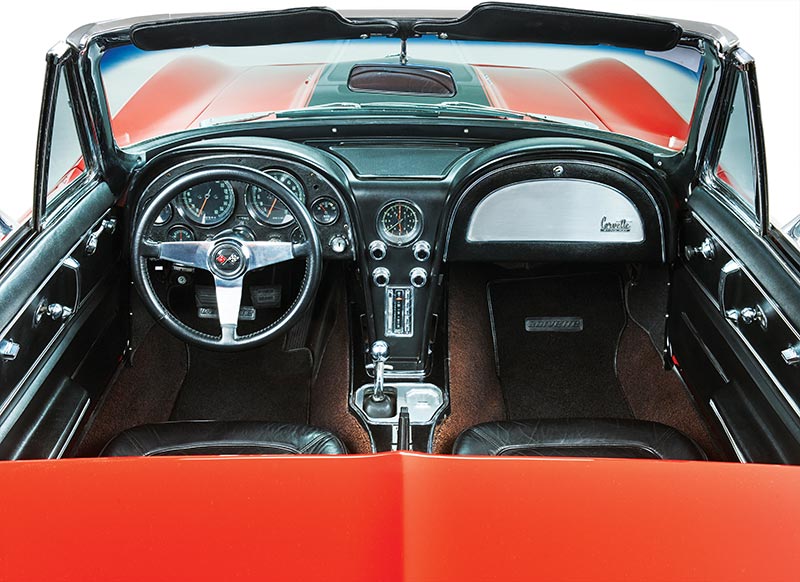 Our car is running the base 427, claiming 390 horses, and described as an L36. This is by far the most common fitment for this model. You could also get 400hp variants (L68), 435hp (L71) and 430 (L88). The L71 could be ordered with aluminium heads, which were standard on the L88.
Since we've raised then L88 name, it's worth mentioning that this denotes a stripped-back car intended for racing. Only 20 were made in 1967 and they're now worth a staggering US$2.4 million.
Million dollar cars aside, the 'plain' 427 in L36 form is more than enough to do the job. Our own Uncle Phil used to own this car and he promises, "They always understated the power. They just made up a number." Get in one of these things and lack of horsepower is going to be the furthest thing from you mind.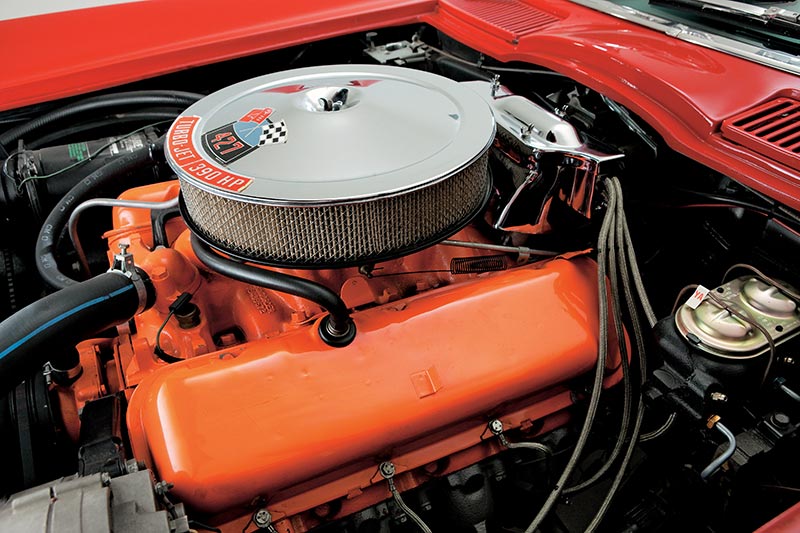 Behind the powerplant, the transmission options were the stock three-speed, a wide-ratio M20 four-speed (the most common manual), a close-ratio M21 four-speed, or the M35 Powerglide on behind anything up to 400hp. The exclusive L88s scored an M22 Rock Crusher heavy-duty four-speed.
Behind The Wheel
Pouring yourself into a C2 is an experience. You suddenly realise that, while it's a pretty big car on the outside, that doesn't translate to interior room. It's a snug fit for two, with limited hip and shoulder room, along with very low seats. The driver scores a little extra footwell space thanks to a slightly offset engine, but that's one of the few compromises.
Still, it's got a few luxuries. Air-con and sound were expected, while power main windows (the quarter glass uses manual winders) were optional.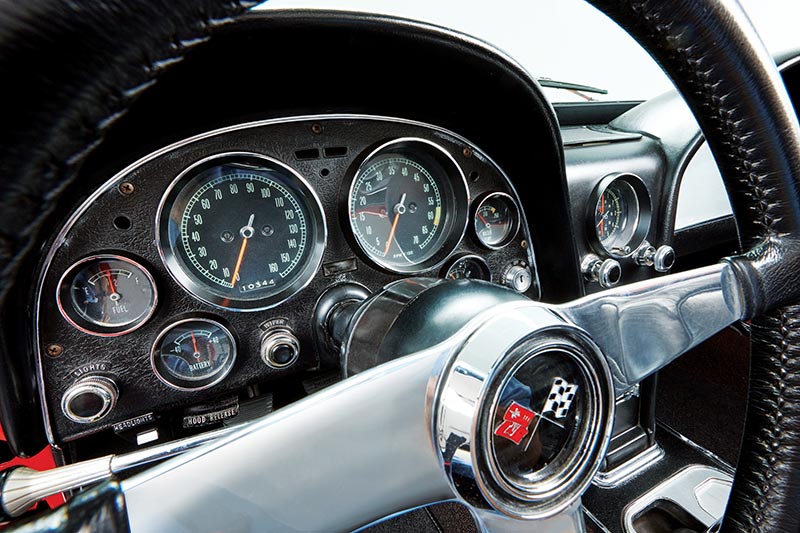 How it comes across as a drive depends on where you're coming from. Drive a late-model sports car and a C2 will feel gothic. Compare it to what else was available in the sixties and even into the seventies and it comes across as a surprisingly good package.
Car and Driver magazine in 1967 reckoned the years of refinement of the C2 paid off in the 1967 model. In awarding it the title of Best All-Around Car in America for 1967, it said, "The Sting Ray is the most sophisticated passenger car made in America – in terms of engine, drive train, suspension and brakes – and among the best-engineered sports cars made anywhere."
Typically for this era of American car, the mechanicals are simple, robust and rely on brute force to do the job. That means your fuel bills are high but the repair and maintenance costs should be close to non-existent.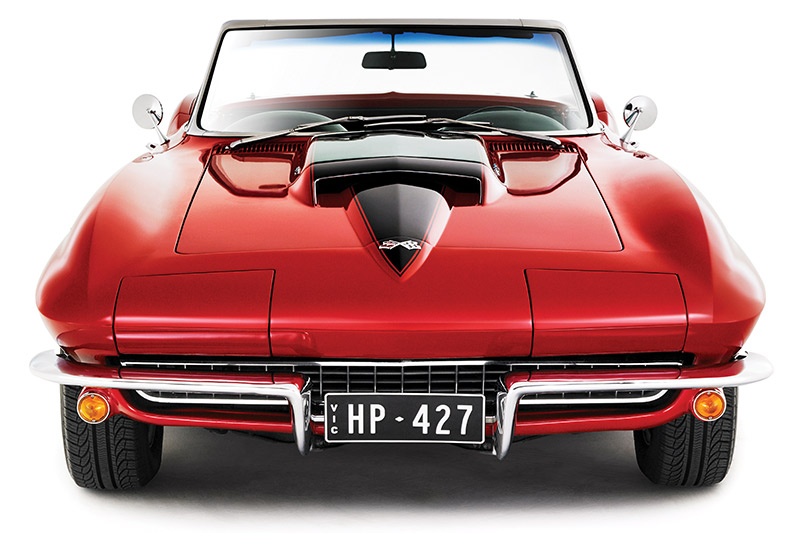 The fiberglass bodywork can be a mixed blessing. Yes, it can be cheap to repair, but there's a massive difference between a resto done by an amateur and an expert. Panel fit can be tricky unless you know what you're doing.
When it comes to justifying the purchase, you're on very solid ground as values are rising. Collectors in the USA and Europe have come back with a vengeance in the last few years and there's no sign of that abating.
If you happen to be in the market, you'd be hard put to find a more satisfying combination of muscle and value than the 427 C2.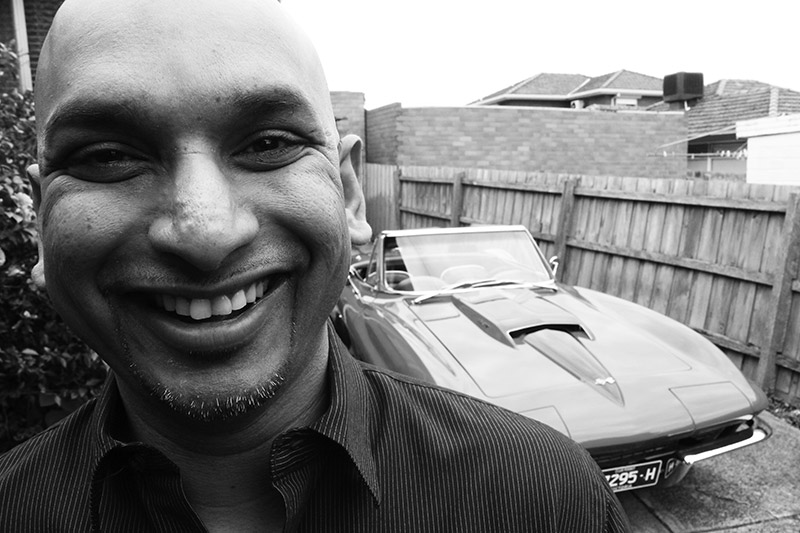 Corvette owner - Purnima Fernando
I love the look of the Corvette. It's a very sleek, beautiful-looking car. I would have one from every era, if I could afford it. You can go from first to fourth and not change gears again, as there's so much torque. It's an old car so it has a few squeaks and rattles, but I've taken it on some nice roads, it's a lot of fun with the top down on a sunny day.
When it comes to buying, choose wisely, that's the big one. You want to get a good one up front, especially if you're buying it for an investment. Check the numbers and all that kind of stuff, because that all makes a big difference.
Have someone who really knows about the cars to check it out. There are lots of people who claim to know, but very few who actually do. These are old cars, so you need to be prepared for maintenance and some TLC.
SPECIFICATIONS 
1967 Corvette Sting Ray
Engine Turbo-Jet 427ci OHV V8, single four-barrel carburettor
Power 291kW @ 5200rpm
Torque 624Nm @ 3600rpm
Gearbox 4-spd Muncie M20 manual Suspension All independent, A-arms with coils (f); transverse leafspring with links and arms (r)
Brakes four-wheel disc
Weight (kerb) 1525kg
0-100km/h 5.8 sec
¼ mile 14.00sec @ 101mph
More info http://corvettes.about.com/
Unique Cars magazine Value Guides
Sell your car for free right here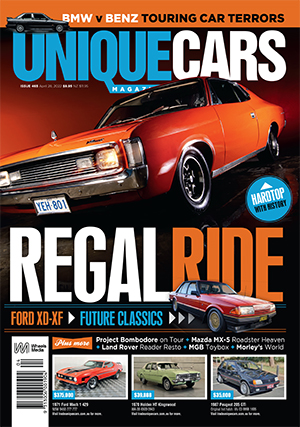 SUBSCRIBE TO UNIQUE CARS MAGAZINE
Get your monthly fix of news, reviews and stories on the greatest cars and minds in the automotive world.
Subscribe