Tickford Power Pack 360 Ford Mustang Review - Toybox
---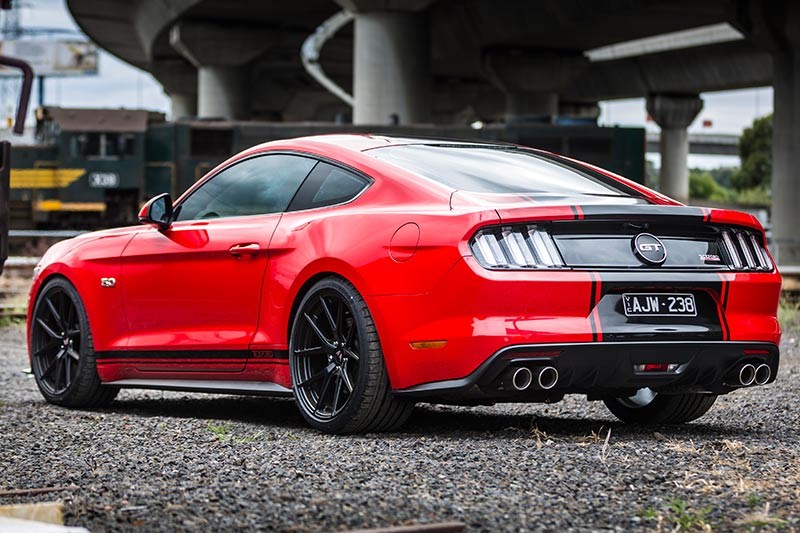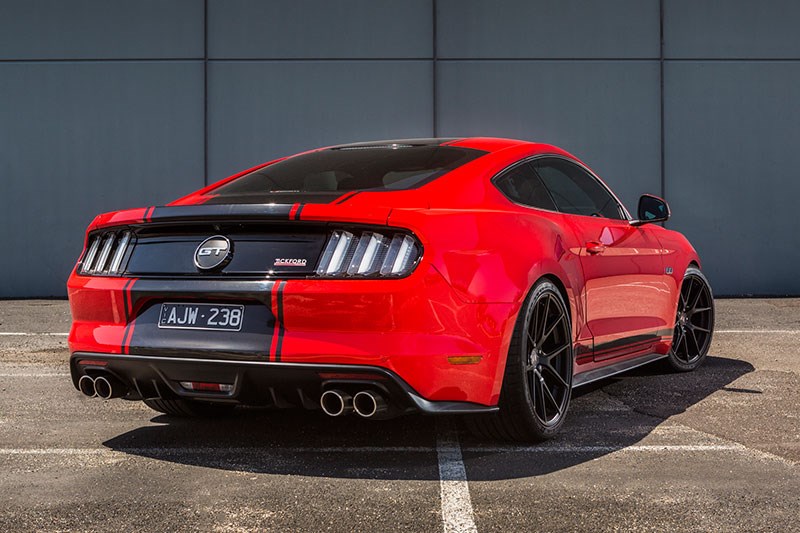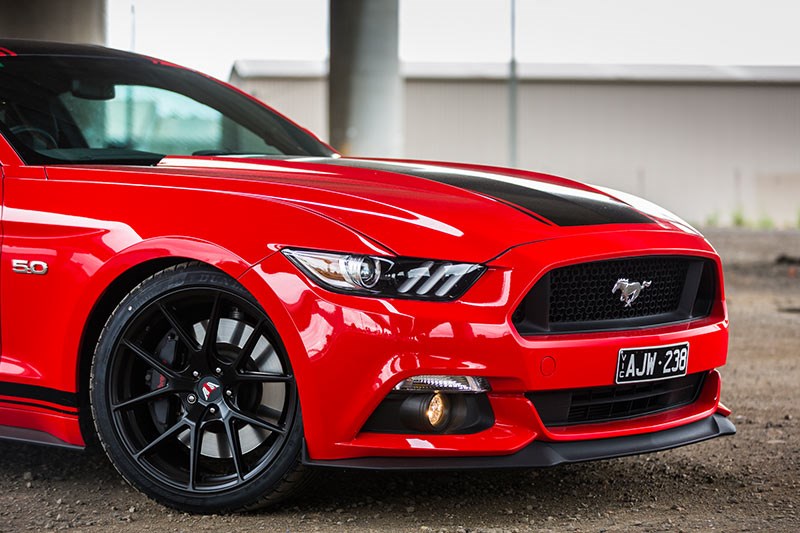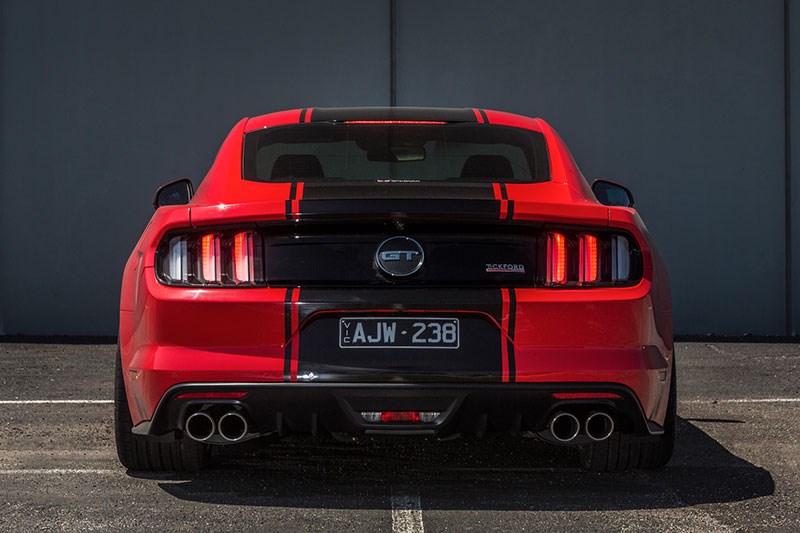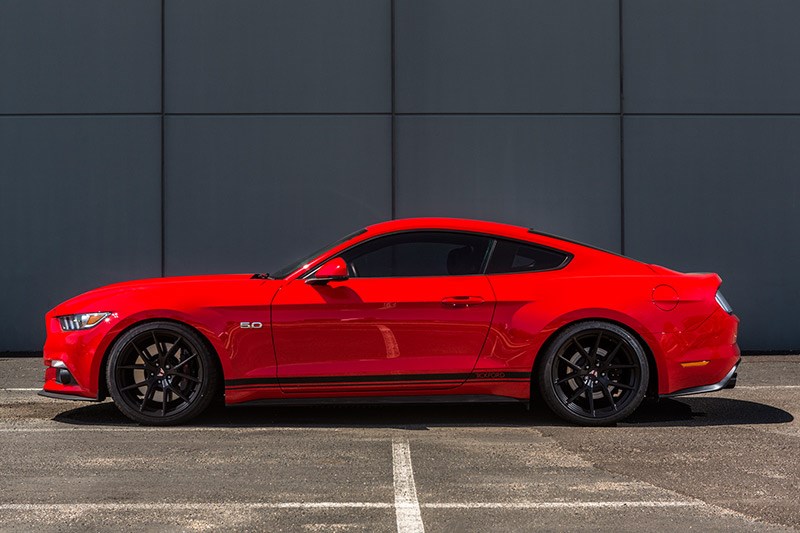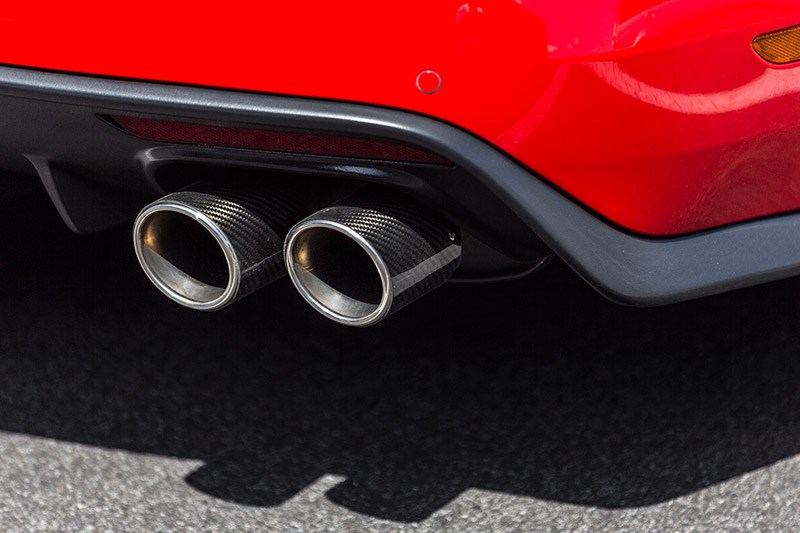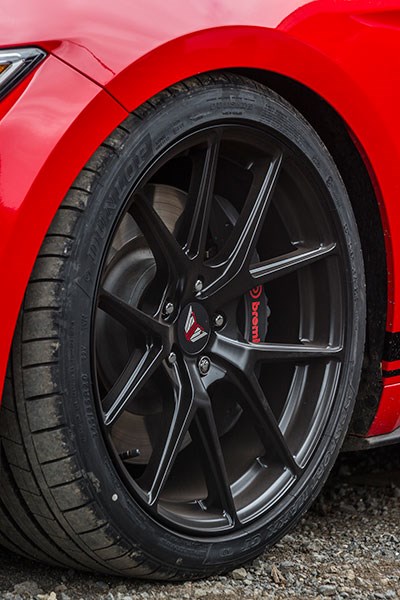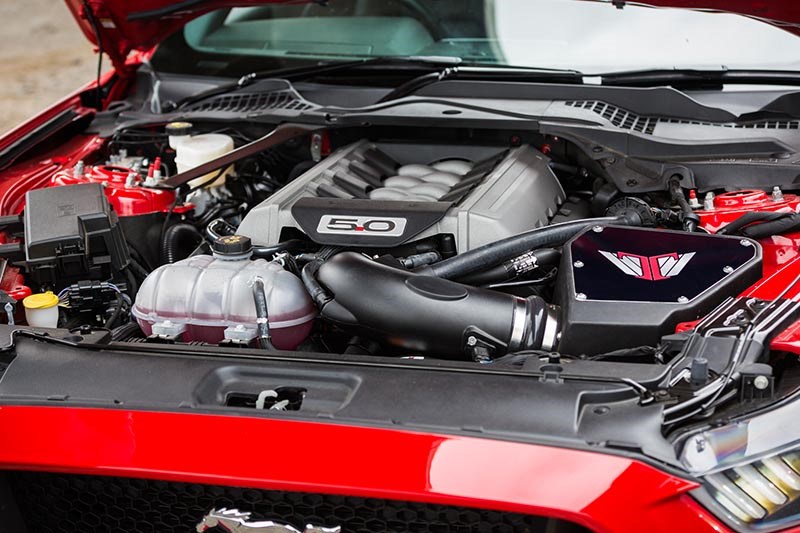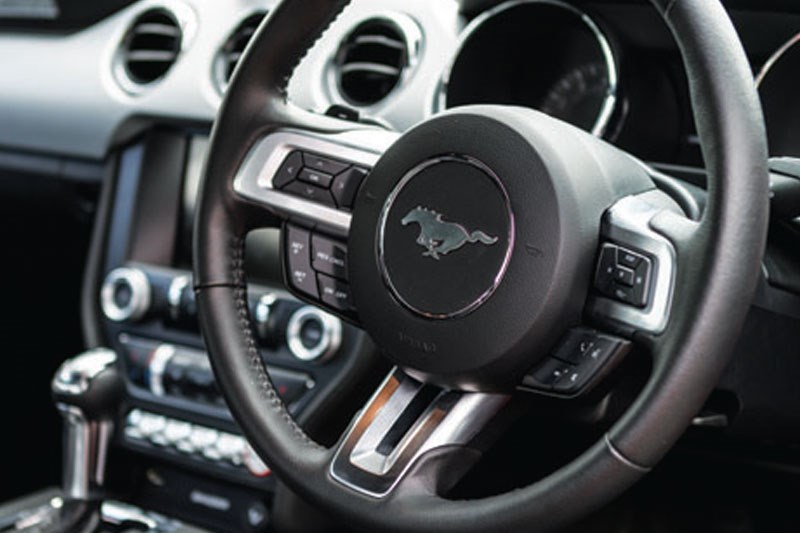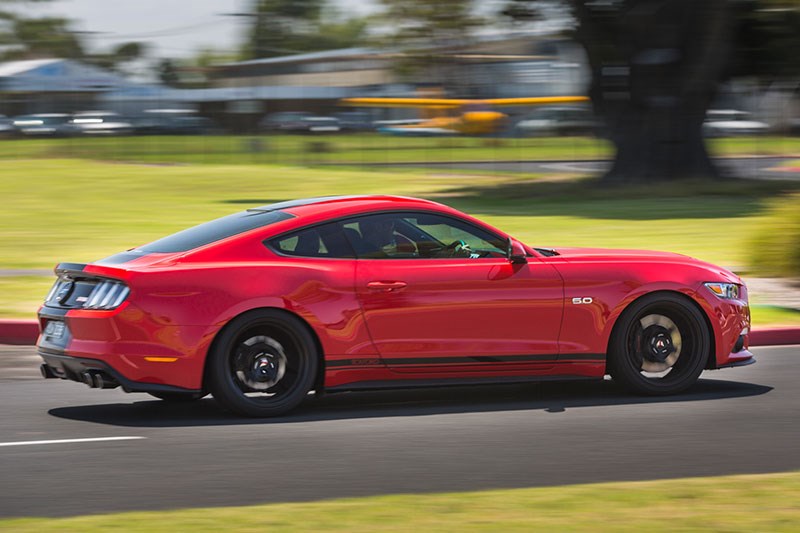 Because too much power is merely a good start
Tickford Power Pack 360 Mustang
Less is more. It's not the first aphorism that springs to mind when you drive a Ford Mustang GT fitted with Tickford's Power Pack 360. This ladles on supersized servings of more, course after course and then levers in a few wafer-thin mints of more as well.
The numbers first. The kit costs $6990 and lifts peak power from 306kW to 360kW, or 483 horses if you prefer old money. Torque also rises from 530 to 585Nm. That shot in the arm comes courtesy of a revised cold air intake system, an ECU recalibration and the big ticket item, a three-inch mandrel-bent cat-back exhaust. Tickford has poured huge resources into calibrating all of the maps for throttle, injectors, and traction and stability control to interface seamlessly with the freer-breathing Coyote. Also thrown in is a bigger rear diffuser.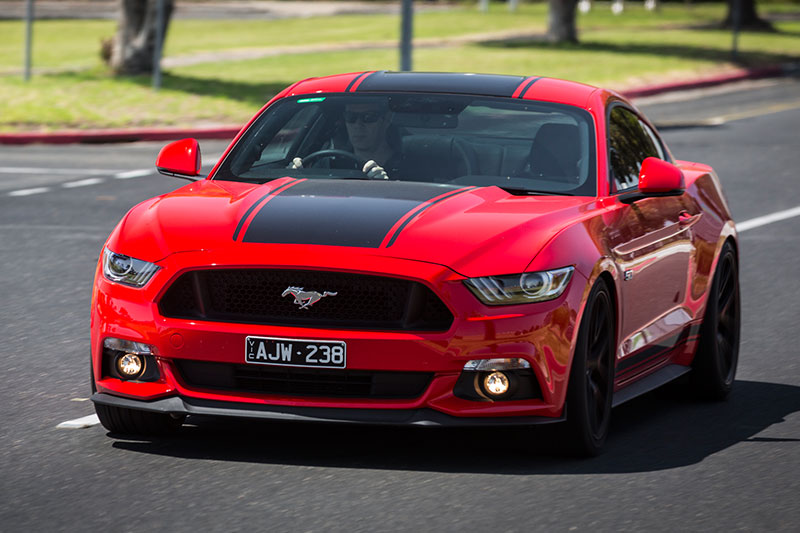 The car you see here also wears $4490 worth of custom Tickford wheels and tyres. The ten-spoke 20-inch staggered alloys are wrapped in Dunlop SP Sport Maxx GT rubber, 265/35 up front and 295/30 aft. It's also been treated to a suspension package, the exact details of which have yet to be finalised for retail by Tickford, so stay tuned for the latest on that one.
It doesn't take long to appreciate that this is money well spent. That realisation arrives about a tenth of a second after pressing the starter button, the five-litre V8 settling into a bassy but not boomy idle. This is what the Mustang always should have sounded like; slightly retro, hairier of chest and unapologetic, a car that makes you eat its 2-star ANCAP safety certificate at gunpoint.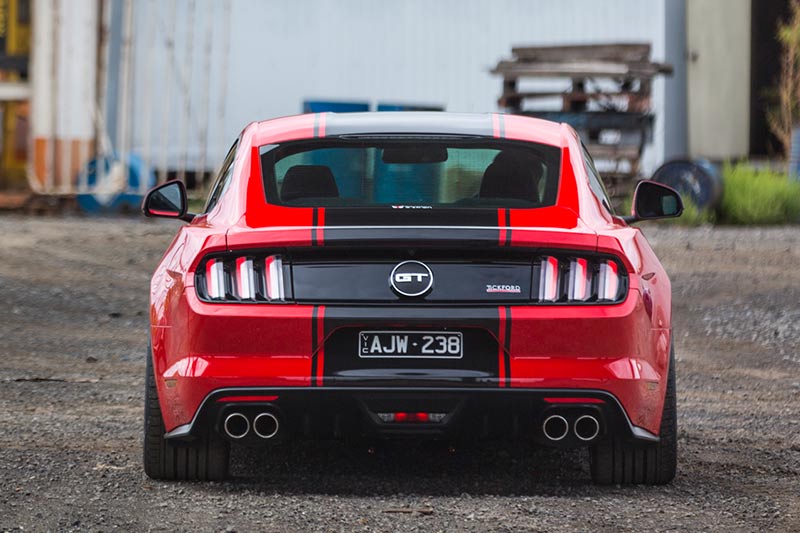 The sharper throttle map takes a bit of getting used to, being somewhat hair-trigger in first and second and rewarding a bit of clutch pedal finesse, but this is about the only tiny caveat that you'd level at Tickford's work. Where the standard Mustang runs shy of inspiration as the tacho reaches the upper registers, this pony car's swell of power arrives sooner and lasts longer, nerfing right up against the soft rev limiter. It transforms the car's personality, delivering a far bigger hit for the keen driver. With another 54kW under its belt, it feels quicker, but that's really not the big draw here. It's the tautening of the car's responses and the change in personality brought about via those bigger lungs that are really worth the price of admission.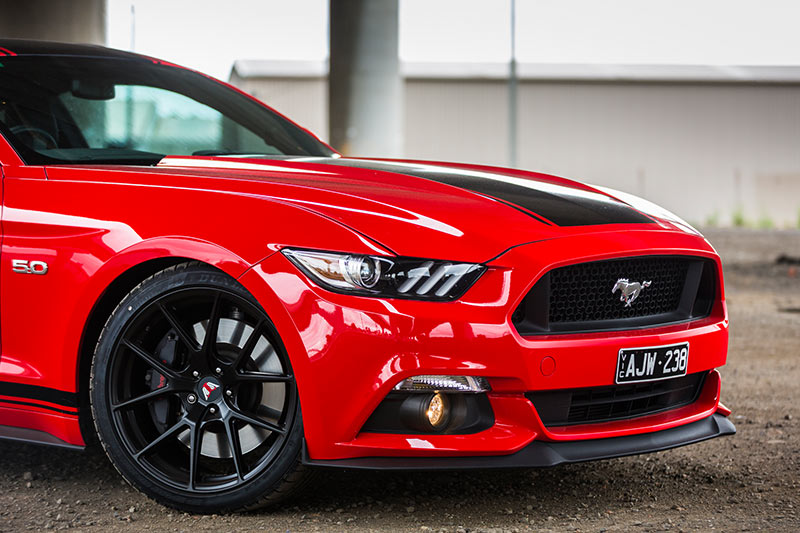 Tickford will sell you the exhaust system as a standalone item for $3990 and it doesn't overlook Ecoboost owners either, who can buy a Power Pack 270, which lifts power from 233 to 270kW with torque taking a giant punt from 432 to 540Nm. So yes, you did just read that right. For $7k, you can give your Ecoboost four more twist action than the standard Mustang GT. Sounds like money well spent to us.
"Our aim was to not only deliver generous increases in power and torque, but also create a unique exhaust note which was strong and deep, yet was suitable for daily driving as well," claimed Tickford's Director, Performance Parts, Tony Harris. "It will absolutely put a smile on owners' faces from the first time they start the car and every time they accelerate," the former Walkinshaw boss added.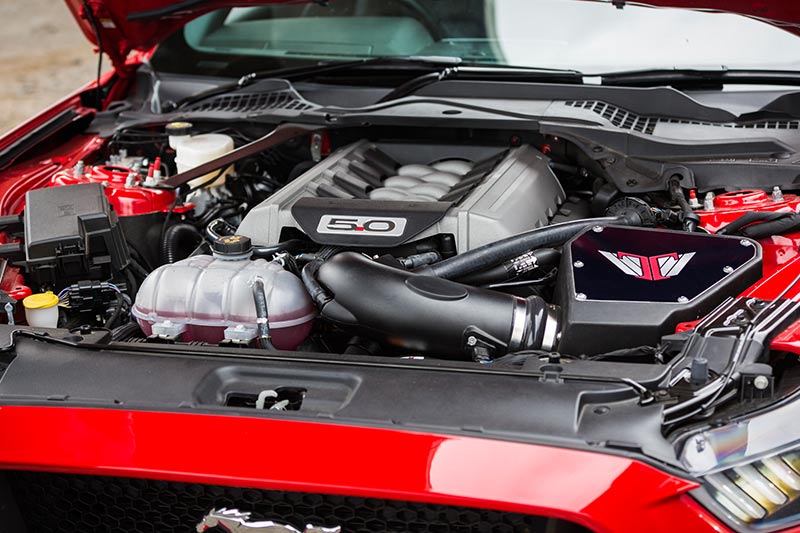 It's hard to fault the value on offer here. For $62k, you get a 360kW coupe that's still a couple of grand less than the 340kW HSV Clubsport R8 SV Black. What's more, Tickford will look after you when it comes to warranty, Tickford standing by its driveline warranty that lasts for the balance of your new car's warranty period. If you're in the final year of that cover, Tickford will make good on a year's guarantee, even if you have only a month or two of factory warranty remaining.
As well as the ride and handling packages that are already in an advanced stage of development, Tickford's looking at offering the official Ford Performance Mustang GT Supercharger kit soon. If you'd rather not wait for that whinnying pony, you're not going to be disappointed by the 360 Power Pack. Compared to the standard car it's a winner right across the board and besides, moderation is a fatal thing. Nothing succeeds like excess.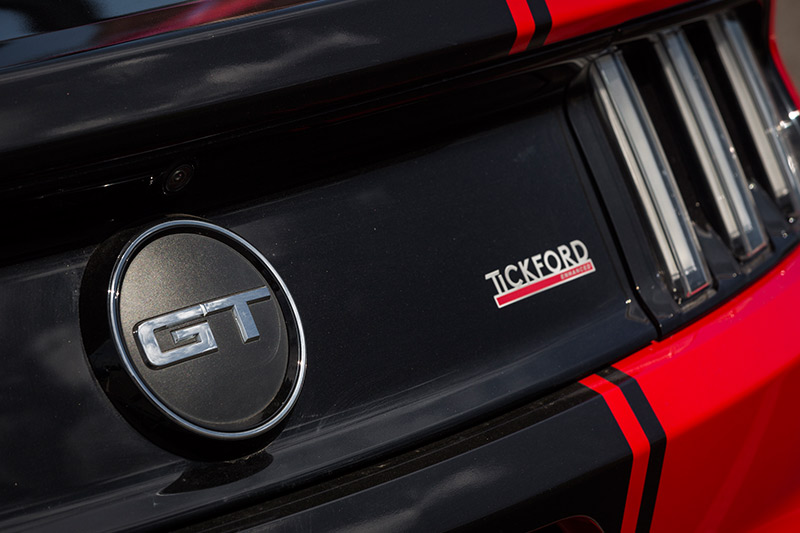 THE TICKFORD BRAND
To most Aussie revheads, the Tickford brand is associated with its 1991-2002 partnership with Ford Australia. Designed to respond to Holden's go-faster specials, Tickford was responsible for the development of cars like the first Falcon XR8. In 1999 the Ford Tickford Experience (FTE) was launched and developed cars such as the AU TE50.
| Ford EB Falcon Tickford-engineered GT
Prodrive bought FTE in 2001, changing the badge above the door to Ford Performance Vehicles. Since Ford and Prodrive have exited V8 Supercars, Rusty French and Rod Nash stepped in to buy the racing team, acquiring the Tickford brand in the process. With Tickford and Prodrive Racing Australia moving to new premises next year – finally severing an emotional link to Broadmeadows -– expect bigger and better things from the company.
We can't wait.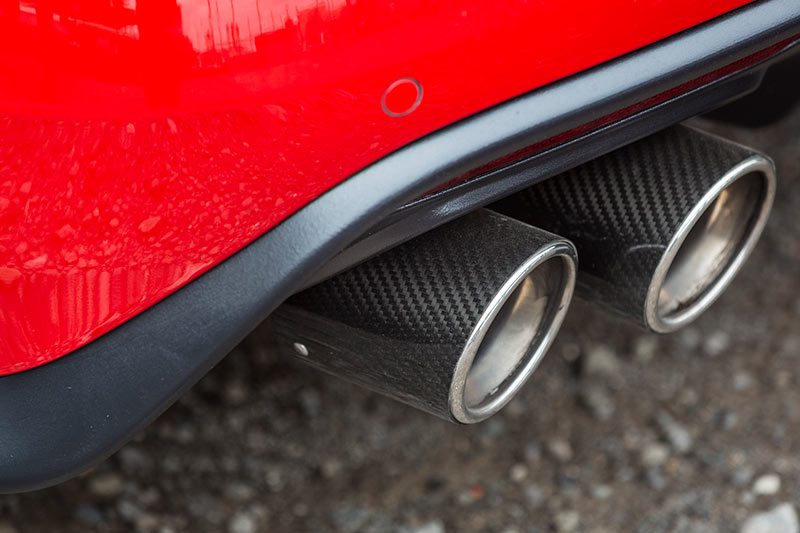 SPECIFICATIONS
2017 Ford Mustang GT with Tickford 360 Power Pack
ENGINE Quad-cam 5.0 V8
POWER 360kW @ 6500rpm
TORQUE 585Nm @ 4250rpm
0-100km/h 4.4s (est.)
WEIGHT 1685kg
GEARBOX 6-speed manual
BRAKES Discs all round, ventilated at front
SUSPENSION MacPherson strut, anti-roll bar (f), Multi link, anti-roll bar (r)
Unique Cars magazine Value Guides
Sell your car for free right here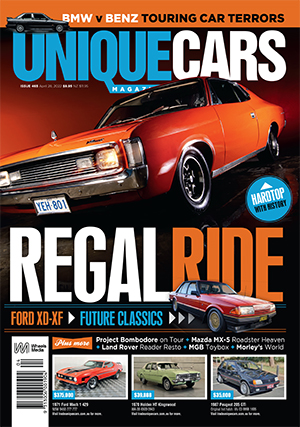 SUBSCRIBE TO UNIQUE CARS MAGAZINE
Get your monthly fix of news, reviews and stories on the greatest cars and minds in the automotive world.
Subscribe