2017 BMW 540i Review - Toybox
---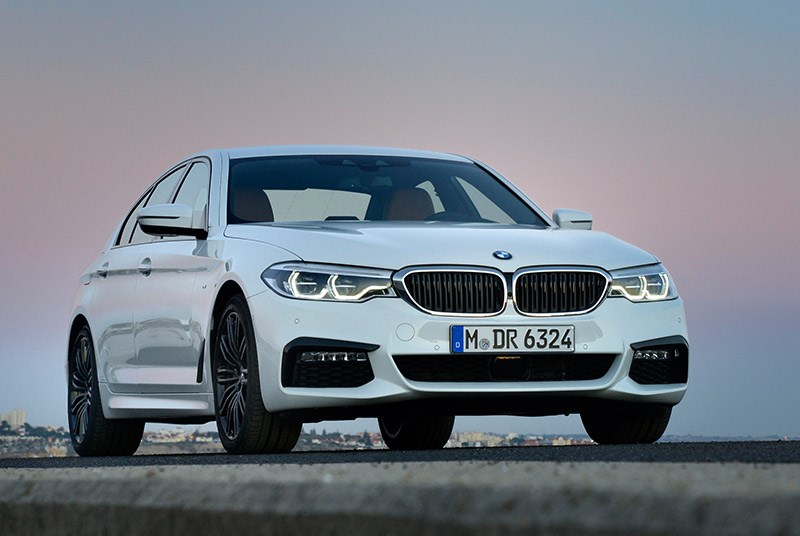 The 2017 540i is a total tech-fest but is this what you want from a BMW?
2017 BMW 540i
The Agricultural Revolution was history's greatest long con. It's the story of how an unassuming grass found in the Fertile Crescent of the Levant some 9,000 years ago transformed man in just a few generations from healthy foragers to farmers yoked into servitude. The varied diets of the gatherers gave way to a monoculture of cereals, a foodstuff low in vitamins and minerals, and exposed these new agriculturists to diseases brought about by close quarters housing, the risk of famine if crops failed and the drudgery of repetitive work. Why?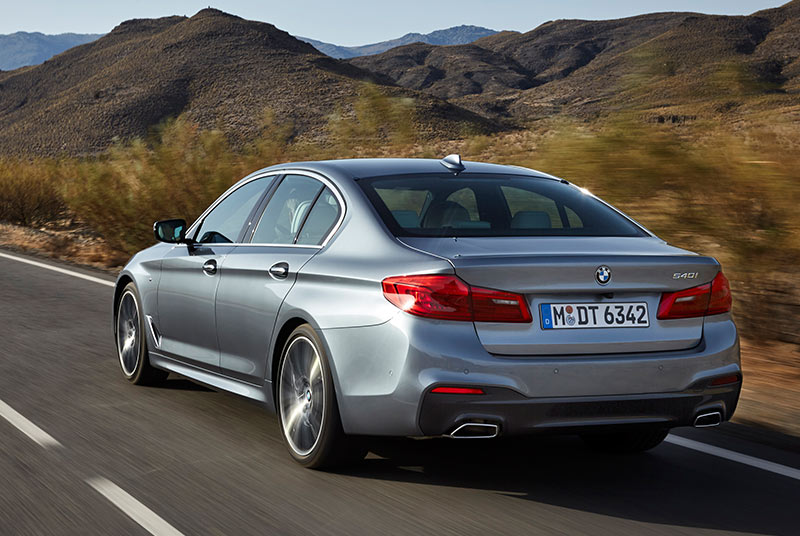 Cultivating crops afforded mankind luxury and excess. As a result, populations grew. But, as we know, luxury is a trap. What is one generation's luxury becomes the next's necessity and before too long the trap snapped shut, foraging skills were lost, quality of life regressed and wheat had domesticated us, using man as unwitting hosts to colonise the globe.
BMW probably didn't have the Agricultural Revolution at the forefront of its mind when launching the latest 5 Series, but here is a car that eloquently encapsulates the luxury trap and its unintended consequences. The introduction to the vehicle devoted scant details to the kind of detailed go, stop and steer information that rusted-on petrolheads like us are interested in and instead focused on driver assist functions, iDrive inputs, connectivity and drag and drop screen tiles. This from a company that spruiks the 'The Ultimate Driving Machine'.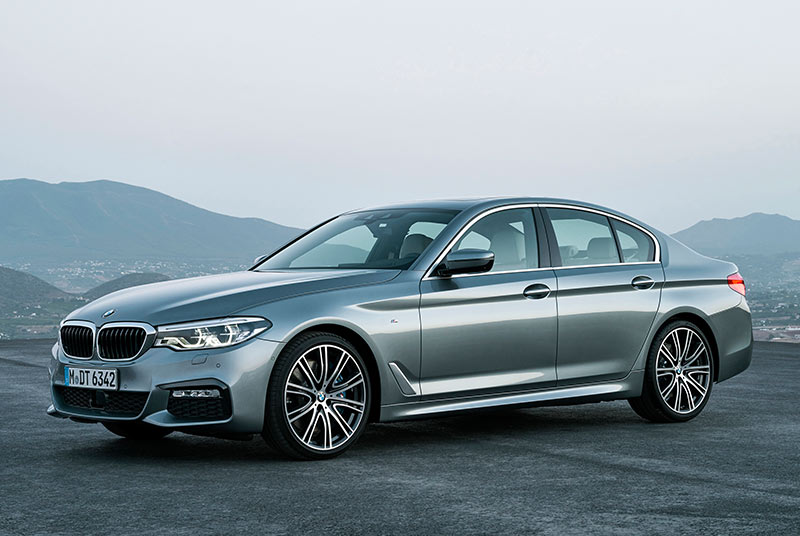 The inference was clear. BMW feels that it can't offer the buying customer much in the way of improvement when it comes to vehicle dynamics and that electronic gewgaws are an easier sell; a key point of differentiation. Despite this, the 5 Series seemed to offer little in the way of true technological innovation. Yes, there was a lot of slick window dressing, but the only real first was wireless Apple Carplay, upon which a  BMW senior suit wondered why you'd want to use your lousy phone nav software when Munich was already offering you the world's best navigation system. So have we arrived at a point where rather than buying a car with a computer inside it, we're now buying an entertainment hub that just happens to be able to move under its own power? This car responds to waved hand gesture controls which may or may not have been tested with an Italian focus group, it listens to your every word in order to cherrypick what might be a command to the computer or you can use a clicking mouse controller if you're some kind of savage. The infotainment system craves interaction like an attention-starved kid. The car itself was fundamentally good. It didn't need the opaque tech and befuddling options. If anything these detracted from what was on offer.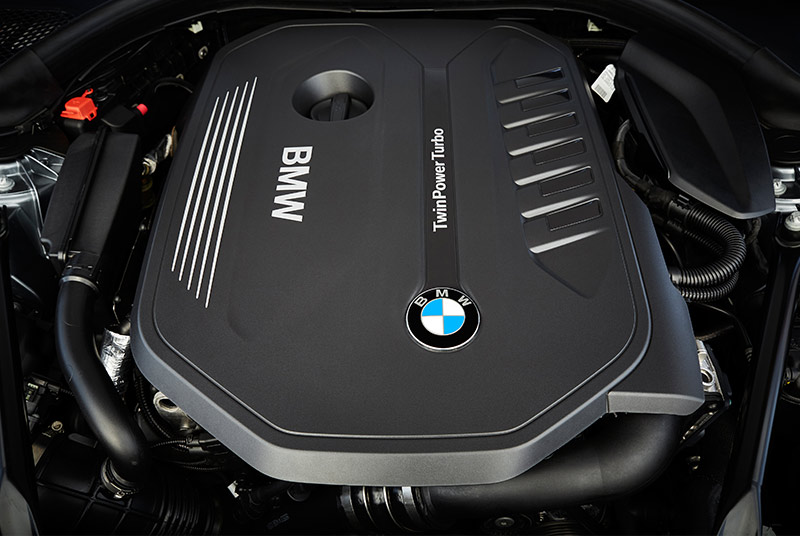 So what do you get? The 5 Series range, as it stands, comprises four engines choices. There's a pair of diesels, opening with the $93,900 520d, which gets a carryover 2.0-litre four good for 140kW and 400Nm. The biggest draw here will probably be the claimed fuel consumption of 4.3L/100km. If you hanker after a punchier diesel, there's the six-pot 530d with a healthy 195kW and 620Nm. This opens at $119,900 and will bludgeon its way to 100km/h in just 5.7 seconds.
Those looking to avoid the black pump get to choose between two genuinely impressive petrol motors. The biggest seller in the range is likely to be the 530i, starting at $108,900, which features a 2.0-litre turbocharged four, generating 185kW and 350Nm and which combines 5.8L/100km economy with a 6.2s sprint to triple figures. The flagship model for now is the $136,900 540i. This plumbs a 3.0-litre turbo six under the bonnet that develops a hefty 250kW and 450Nm, throwing the car to 0-100km/h in just 5.1 seconds. No M5? That'll come later, although rumours abound that it'll feature all-wheel drive, which ought to see it record some genuinely hair raising acceleration times. The 530i seems to be the sweet spot of the range, markedly more agile than the diesels, with a more natural-feeling spring and damper setup. It loses little to the big-banger 540i in real terms, the latter's Adaptive Drive suspension set-up getting active anti-roll bars to improve ride/handling, in part helping to offset the extra weight of the six-pot.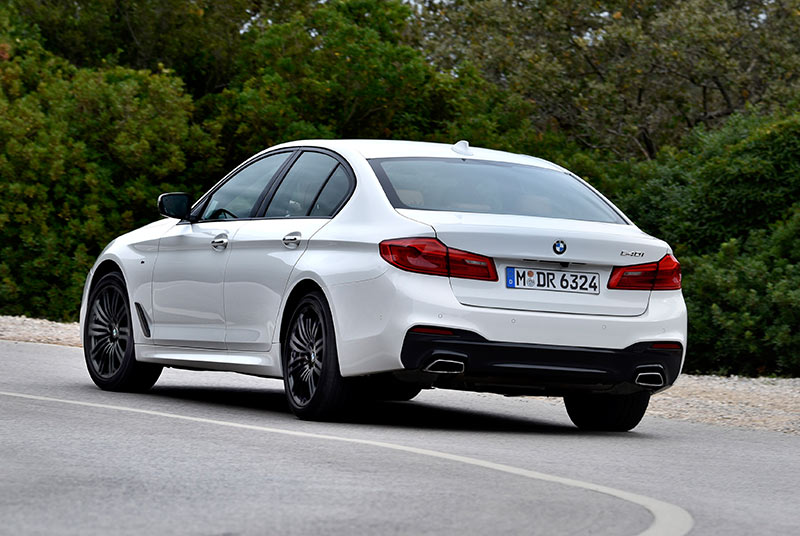 The exterior design of the 5 Series is restrained and very nicely detailed, as befits a car in this ultra-conservative market sector. Unlike previous generations of 5 Series', the Luxury Line looks the part, so you won't need to upgrade to M Sport grade for the styling and then have to put up with harsh suspension. It's grown slightly, but has shed up to 95kg model for model. In fact, it's now a bigger car than an E38 7 Series, which itself was quite a hefty slab.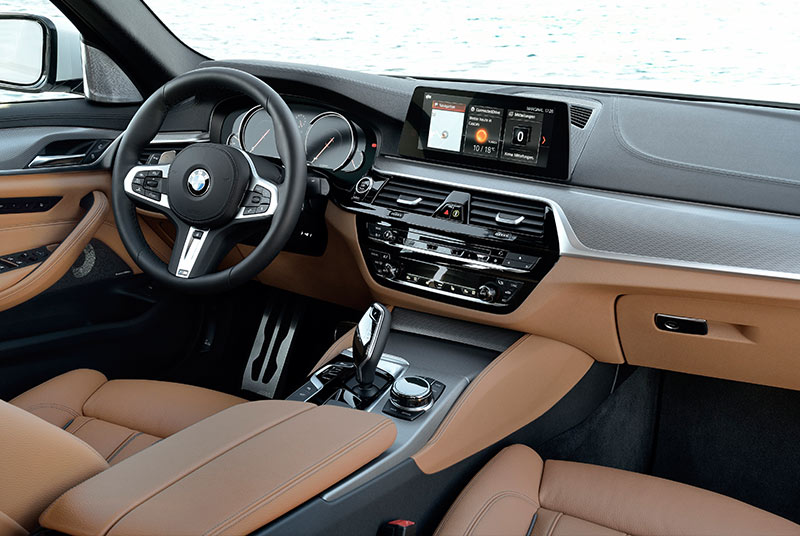 The cabin's dominated by a monster 10.25-inch screen that's been purloined from a 7 Series and the quality of materials used throughout is extremely well judged. As indeed it should be given that for most models, BMW has jacked up the price by around $10,000. Of course, they'll point to all of the extras you now get, but we come back to the question of whether you're paying for gear you neither need nor particularly want.
Do we really need more ways to interact with non-core functions while at the wheel? Call me a Luddite if you want, but the one feature I longed for was a '1999' button that switched off all the chimes, screens, electronic assists, settings for active damper control, adaptive drive, integral active steering, and head-up display in return for steering that told you what's happening at the front contact patch, a manual handbrake and a reassuring degree of mechanical cohesion. I wanted a car that felt engineered by an expert, rather than the mealy-mouthed cop-out of endless driving mode choices. In short, as much as I admired this G30 540i, it just made me want to drive editor Guido's trusty E39.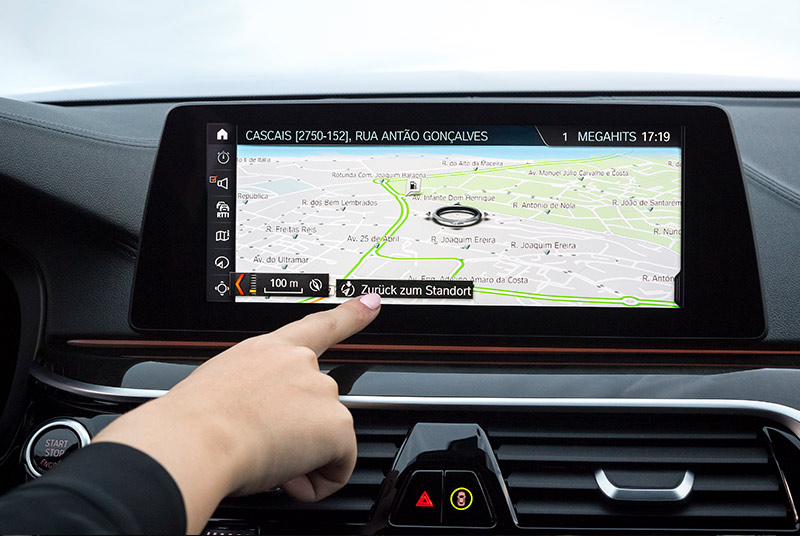 We think we need all of this gear because we think it makes life better. I don't think it does. I've used BMW as an example here but, to be fair, I could have chosen one of many. Autonomous driving will come one day and that's to be welcomed, but in the meantime we're in this awkward phase where we're sometimes asked to passively tend a machine, something humans are spectacularly poor at. But for those who want to drive, perhaps it's time to strike a blow for simplicity, honesty and good old common sense. The BMW 5 Series is a decent car, but the offering's been buried under a vast welter of confusing options and electronic superfluity. Do you really need it? Be careful what you wish for. The trap might well spring shut.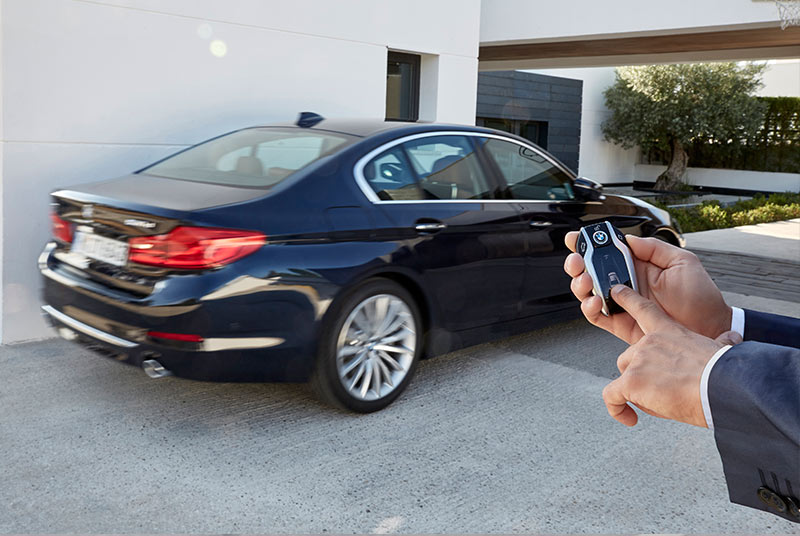 KEY MASTER
Personally, I've never been in a situation where I couldn't get into my car because somebody had parked too close to it, but it could conceivably happen. You might just have an extreme case of garage clutter. If that's the case, 5 Series owners – if they spring the $1600 for the optional Display Key – can start the car and pull it out of a spot purely by using the Remote Parking function via a tiny touch screen on the key. It's all very Pierce Brosnan. Except the bit where he leaps the car off a multi-storey and into the front of an Avis franchise. BMW would prefer it if you didn't do that. 
SPECIFICATIONS
2017 BMW 540i
Price $136,900 (plus on-road costs)
On-sale March 2017
Engine 3.0-litre six-cylinder turbo petrol
Power 250kW at 5500-6500rpm
Torque 450Nm at 1380-5200rpm
Transmission 8-spd automatic, RWD
Fuel use 6.5L/100km
Unique Cars magazine Value Guides
Sell your car for free right here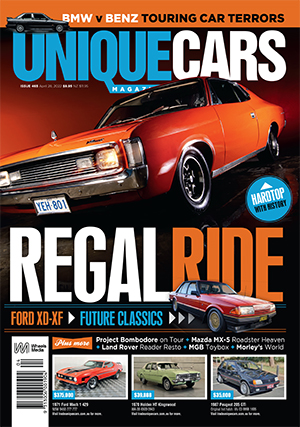 SUBSCRIBE TO UNIQUE CARS MAGAZINE
Get your monthly fix of news, reviews and stories on the greatest cars and minds in the automotive world.
Subscribe